Get connected with our daily update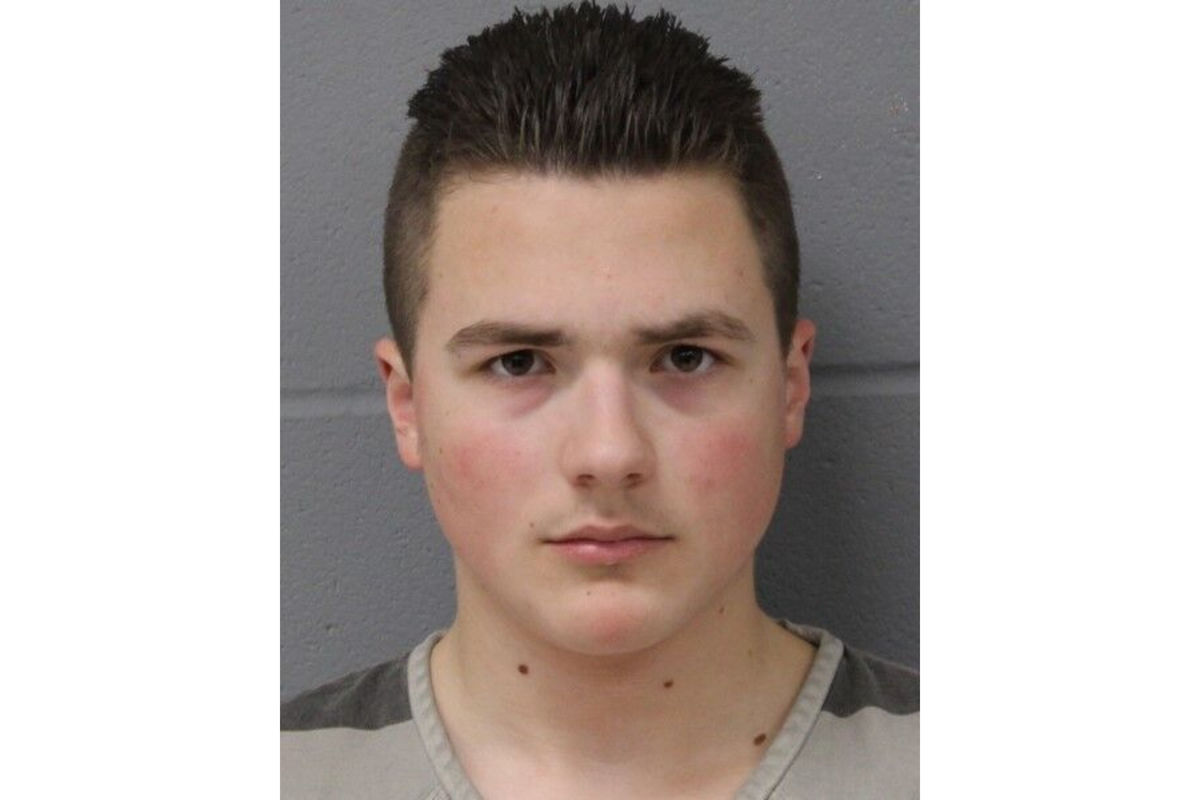 An 18-year-old Texas State University student is now facing a federal arson charge following his arrest for setting fire to Congregation Beth Israel. Court documents revealed Monday show the teenager's inner thoughts before and after the fire.
---
According to the federal criminal complaint affidavit, Franklin Barrett Sechriest used an accelerant to intentionally start the fire. Sechriest, a criminal justice major and member of the 6th Brigade of the Texas National Guard, was already facing an arson charge in state court for the same case, according to the affidavit.
The Austin Fire Department responded to calls of a "small exterior fire" outside the synagogue around 9 p.m. on Halloween night. Surveillance footage from the evening picked up a man, who is presumed to be Sechriest, carrying a "jerry can" and driving a 2017 Jeep Compass. The fire caused an estimated $25,000 worth of damage.
A motion for detention has also been filed for Sechriest to be held without bond.
AFD on scene of a small exterior fire at Congregation Beth Israel 3901 Shoal Creek Blvd. fire is out. No injuries. Arson investigators responding to assist with cause determination. pic.twitter.com/hgMvJNAk5o
— Austin Fire Info (@AustinFireInfo) November 1, 2021
According to U.S. District Court records, Sechriest kept a handwritten journal that contained anti-Semitic and racist entries. Among his laundry list of things to do, including "meditate," "get matched on Tinder," and "work on novel," were alarming entries– including "scare off kids with alien mark," racial slurs and "tell mom about [REDACTED]."

On Oct. 28, Sechriest wrote "scout out a target" and police say surveillance footage picked up his vehicle that night. On Oct. 31, the journal read, "I set a synagogue on fire," and "get worried when it mentions they are 'hopeful' a suspect will be caught."
While executing a search warrant, the affidavit said investigators found an American Express card linked to Sechriest with a statement showing the purchase of a green five-gallon fuel jug on Sept. 6. Authorities also found three 33-ounce glass bottles, three 32-ounce bottles of lighter fluid, a lighter and stormproof matches in his car.
Agent Thomas P. Joy said those things are commonly used to make Molotov cocktails.
Investigators also found three stickers in Sechriest's vehicle, including one with a swastika motif, one that said "They hate your ancestors. They hate your culture. They hate your nation. They hate your religion. It is okay to hate them back," and one that said, "no invader is innocent."
Sechriest was released on bond on Nov. 11 and was taken back into custody the following day, according to Travis County Jail records.
Congregation Beth Israel Senior Rabbi Steve Folberg said in a statement: "We denounce all acts of bigotry and violence, especially those motivated by blind hatred of any of the proud and distinctive communities that enrich our civic life. We will remain strong and vigilant in the ongoing work of justice, safety and peace for ourselves and all our neighbors."
Enjoying Austonia? Signup for our newsletter to get daily Austin news, straight to your morning inbox!
Help us find our editor!
Austonia, a for-profit Austin digital media company, is looking for the right person for a new position as newsletter editor.
Are you an innovator who wants to work exclusively in digital media and push the boundaries? Do you have 3+ years in digital, broadcast, print or agency work? This could be the opportunity for you.
In two years we've created a place in the Austin media landscape, and we're looking for people who can move us toward the front.
AM email newsletter, 22,500+ daily subscribers
Austonia.com, reaching 250,000+ users/month
Social media, 50,000+ followers
Success in this role is based on skills: an excellent writer, editor, visual communicator and storyteller who builds compelling stories with digital and classic elements, who can recruit and mentor contributors in doing the same.
Austin is the most interesting city in the world, and we want to cover it that way. The people, issues, opportunities, challenges, companies and cultures that make Austin dynamic and successful.
Compensation depends on experience. Benefits include PTO and employee Blue Cross Blue Shield "Silver" health coverage, with 100% of the monthly premium paid by the company.
This is a hybrid, mostly remote position. Must live in Austin.
The position reports to Austonia's CEO.
To apply, follow this link to become a candidate immediately:
https://hu9c8d8pxw6.typeform.com/to/JMkTWPwG
Or send your contact info and a link to your LinkedIn profile to hr@austonia.com.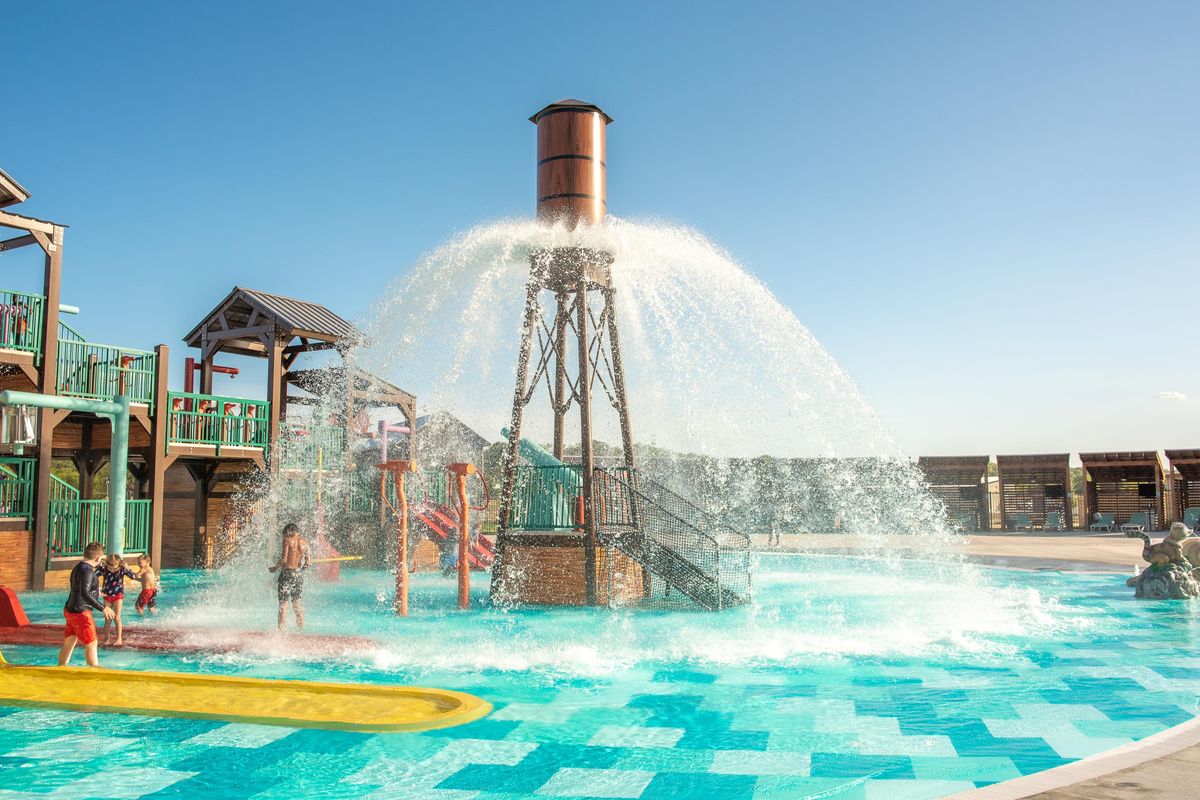 Camp Fimfo Waco
Camp Fimfo Waco, a brand new camping resort, is kicking off football and fall camping season in style! With top-notch amenities, premium accommodations, and 10 weekends of fall fun, there's no better place to have a fall camping getaway, especially if you're a Baylor football fan!
Fall promises to be a one-of-a-kind camping experience. From Sept. 16 to Nov. 24, weekends will be packed with fall-themed activities, including special Halloween weekends in October. Campers can enjoy activities like fall crafts, campground trick-or-treating, costume contests, site decorating, outdoor movie nights, and more!