Aimée Knight
Aimée Knight
Aimee Knight is a morning newsletter writer for Austonia. She previously worked as an editorial intern at Texas Monthly, an arts & culture reporter for The Daily Texan and a news intern at Spectrum News Austin. Originally from Switzerland, she graduated from UT with a master's in journalism in 2020, and is energized telling the stories of her adopted Austin home.
Get connected with our daily update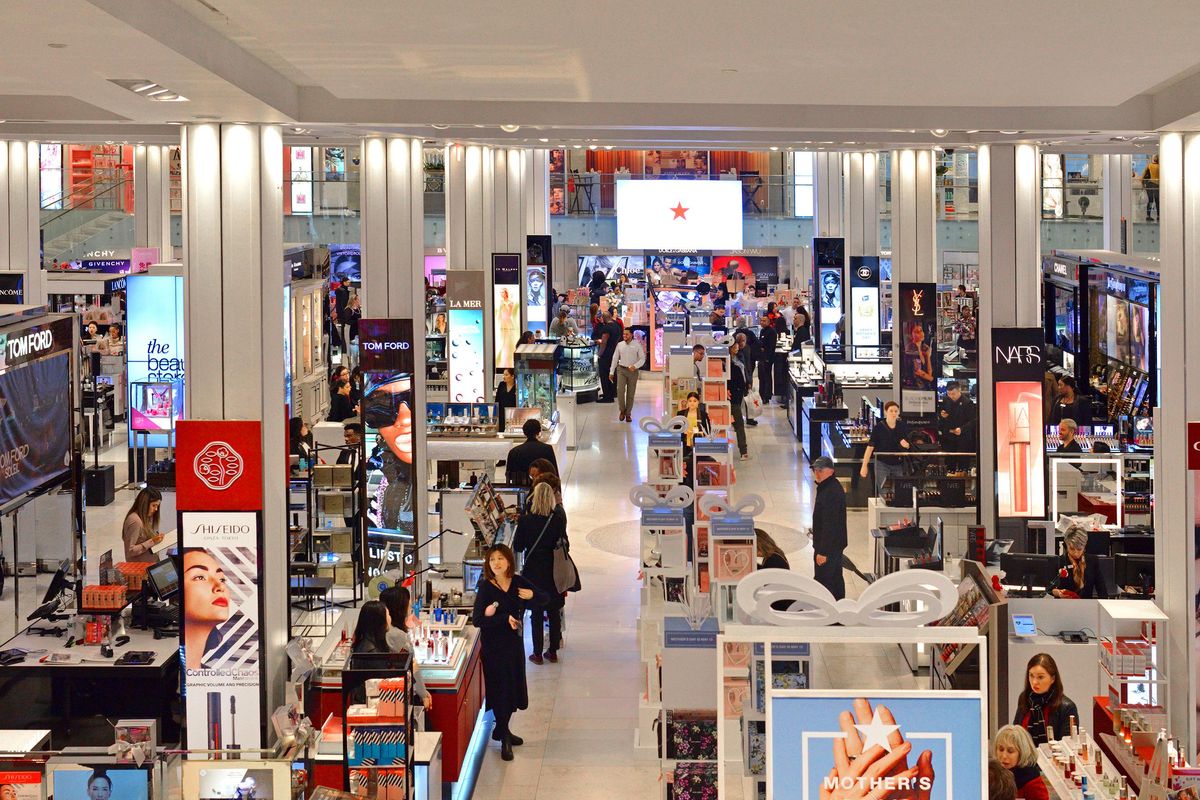 As we gear up for Friday's sales frenzy, shoppers may have one key question on their minds: Which stores offer the best discounts?
According to a WalletHub survey of nearly 5,000 Black Friday deals from 21 of the biggest U.S. retailers, Macy's has the best overall savings with an average 58.5% discount.

Here's how other stores fared based on shopping category:
For clothes & apparel discounts: JCPenney has the best deals with an average 58.8% discount.
For jewelry deals: Belk offers an 80% discount, followed by Kohl's at 75%.
For furniture deals: Office Depot and OfficeMax are your best bet with a 49% discount.
For consumer electronics, toys, and computers and phones: Macy's takes the cake.
Check out the full list here.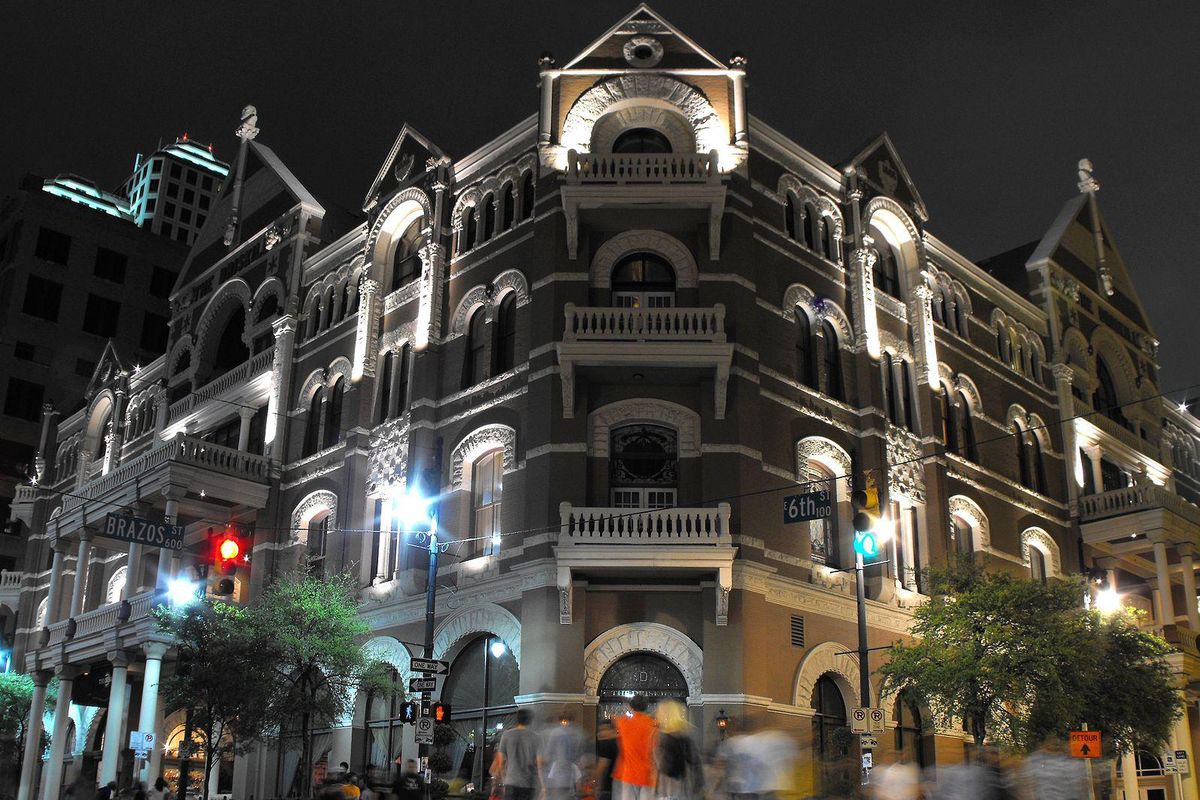 Austin's got some serious spook factor: The capital city boasts a slew of haunted digs to send a year-round shiver down your spine—including the most haunted spot in Texas.
Austin's Driskill Hotel topped Yelp Texas' Top 20 list of the most haunted spots, with the Driskill Bar clinching the No. 2 spot. Four other local properties made an appearance.
The list, released Tuesday, considered businesses in the restaurant, food, travel and arts categories with a large concentration of reviews mentioning relevant keywords like "haunted," "spooky," and "ghosts." It then ranked those spots using a number of factors including total volumes of reviews and ratings.
Here's how the city's creepy properties landed on the Lone Star State's list of frightful destinations:
No. 1 The Driskill Hotel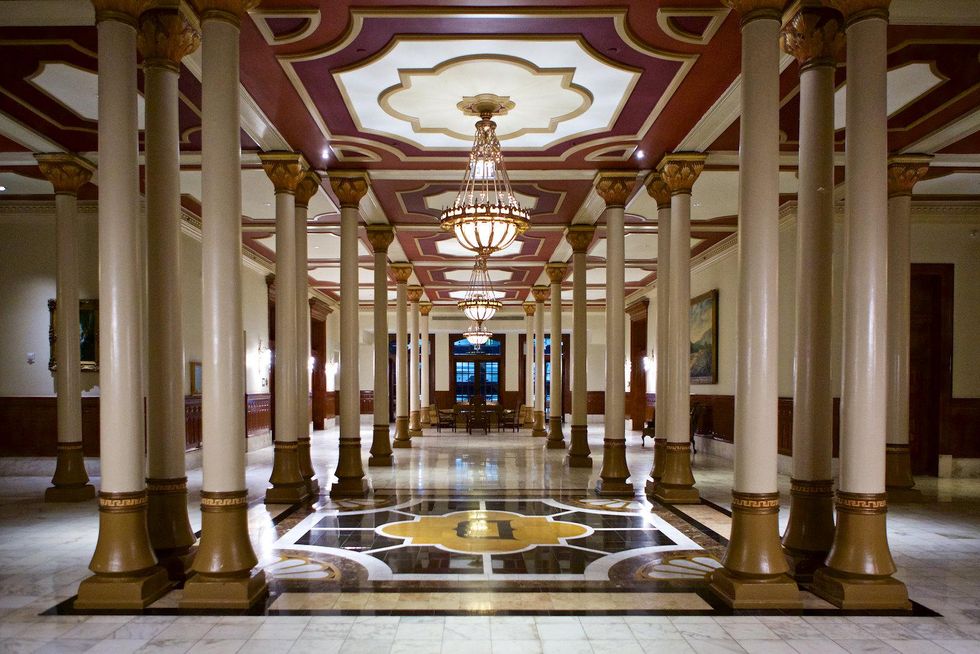 It may seem only fitting that the state's most haunted spot has a storied history. Determined to construct "the finest hotel south of St. Louis," Missourian cattleman Col. Jesse Driskell built the infamous Driskill Hotel in 1886. Located at 604 Brazos St., guests have long reported supernatural activity there, including alleged poltergeist sightings and encounters with the spirit of Driskell himself.
No. 2 The Driskill Bar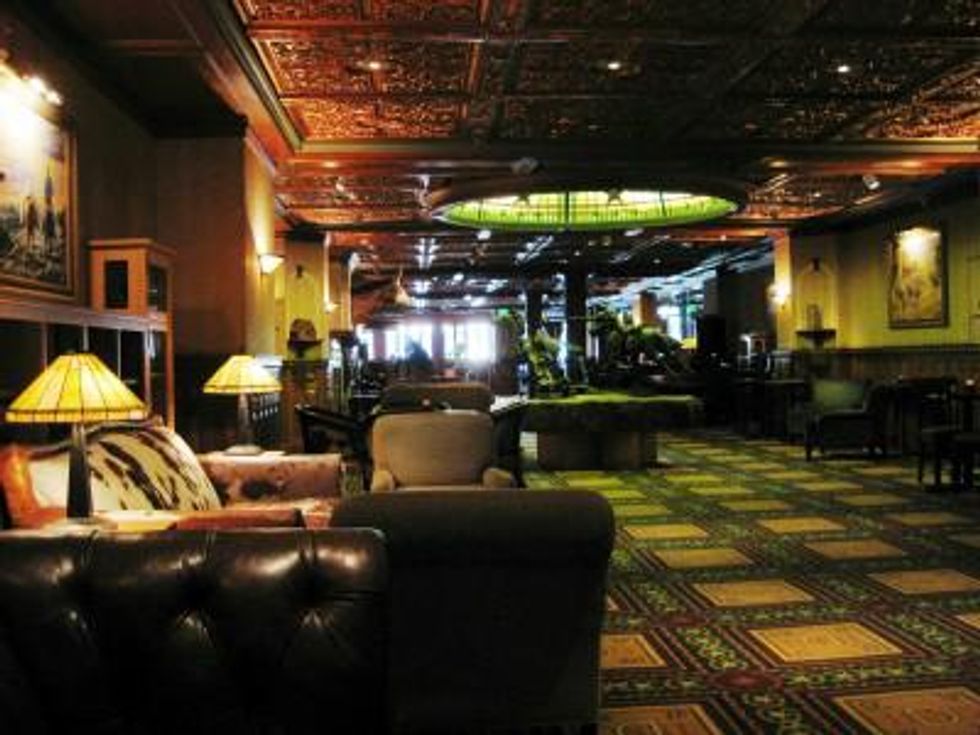 Long known as a power meeting spot for politicians, the Driskill Bar lies within the hotel itself. But it turns out the rich mahogany wood, plush chairs and live piano music aren't enough to mask the spook from its haunted hotel counterpart.
No. 3 Moonshine Patio Bar & Grill
This southern cocktail bar, located at 303 Red River St., began in 1852 as a trading goods store, before expanding with a saloon and domino parlor. In 2003, Moonshine Patio Bar & Grill opened its doors, though it evidently still has strong ties to the past (and spirit world)—it's said to be haunted by people killed in a flood in the early 1900s. It's been said customers dining in will feel tapping on their shoulders or air blowing on their neck.
No. 5 Clay Pit
The celebrated contemporary Indian restaurant, at 1601 Guadalupe St., is located within the historic Bertram Building, named after German immigrant Rudolph Bertram. The building's cellar is allegedly haunted by a murdered prostitute's spirit, and one Yelp reviewer recalls "a sudden dizziness, nauseousness hit me like a ton of bricks" when he entered the upstairs rooms previously inhabited by the Bertram family.
No. 13 1886 Cafe & Bakery
This quaint Victorian-style café's traditional Texas comfort foods may not be enough to keep the scary at bay. Just like the Driskill Bar, the 1886 Cafe & Bakery sits within the Driskill Hotel's haunted walls.
No. 15 The Tavern
At 922 W. 12th St., The Tavern used to operate as a secret brothel in the 1920s. When one politician was caught there, local legend says he murdered the head madam's daughter Emily in retribution. Her spirit is said to have stuck around, sending kitchen drawers flying open and switching TVs off in the dining room. According to Austin Monthly, a pair of shoes were found buried within the walls during renovation in 2006, which the bar then put on display as evidence of Emily's continued presence.
The full list
The Driskill, Austin
The Driskill Bar, Austin
Moonshine Patio Bar & Grill, Austin
Menger Hotel, San Antonio
Clay Pit, Austin
Miss Molly's Hotel, Fort Worth
Monteleone's, El Paso
The Emily Morgan Hotel, San Antonio
The Adolphus, Autograph Collection, Dallas
The Alamo, San Antonio
Jefferson Hotel, Jefferson
The Tremont House Hotel, Galveston
1886 Cafe & Bakery, Austin
St. Anthony, a Luxury Collection Hotel, San Antonio
The Tavern, Austin
Faust Brewing Company, New Braunfels
Faust Hotel, New Braunfels
The Esquire Tavern, San Antonio
The Crockett Hotel, San Antonio
VFW Post 76, San Antonio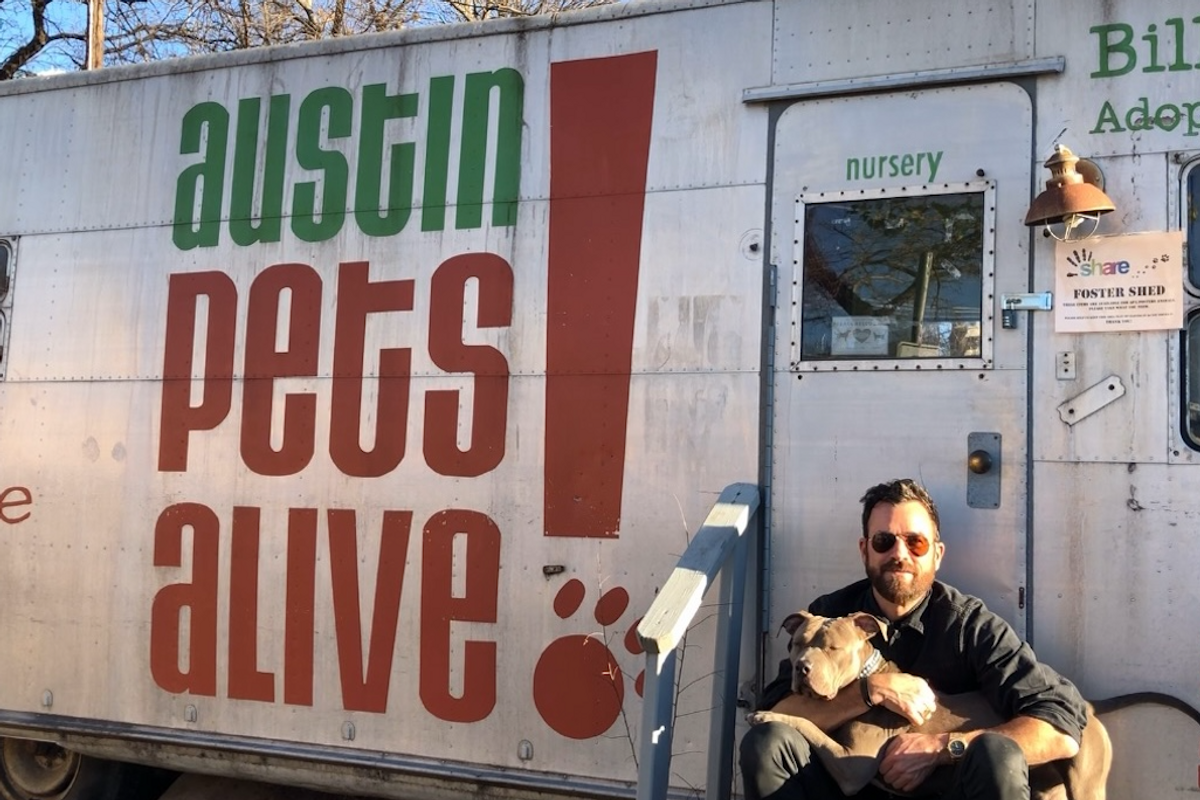 Actor, director and screenwriter Justin Theroux isn't the only famous member of his family. His canine companion Kuma made waves online this past weekend supporting Austin Pets Alive!—and Jennifer Aniston is a fan.
Theroux launched Kuma's own Instagram account on Saturday with a link to Austin Pets Alive!'s website in her bio. And the grey pitbull mix is already garnering the kind of attention worthy of her movie star dad: As of Monday night, she has over 55,000 followers.
Chief among them is Jennifer Aniston, who posted a photo of Theroux and his newly online dog on her Instagram story yesterday with fond words for the Austin shelter.
"Love what these two are doing to help people who help pups who help people," the 'Friends' star, and Theroux's ex-wife, wrote. "They helped save 60 pups at Austin Pets Alive! yesterday."
Theroux began volunteering at the shelter while filming 'The Leftovers' in Austin when he fell in love with the shelter's pitbulls, according to Dr. Ellen Jefferson, Austin Pets Alive! president and CEO.
"We are thrilled that he and Kuma are spreading the word about the work APA! is doing and the need to keep Austin no-kill," she said, referring to the shelter's commitment to save animals most at risk for euthenasia.
Theroux adopted his mut in 2018 after Kuma was rescued—dirty and injured—from the aftermath of Hurricane Harvey by A Chance to Bloom Dog Rescue, based in Conroe, Texas.
While Kuma is not from APA!, Theroux connected with the Conroe-based non-profit while visiting the Austin shelter, and he has remained "an enthusiastic supporter" ever since, Jefferson said.
Read more on celebrity dogs: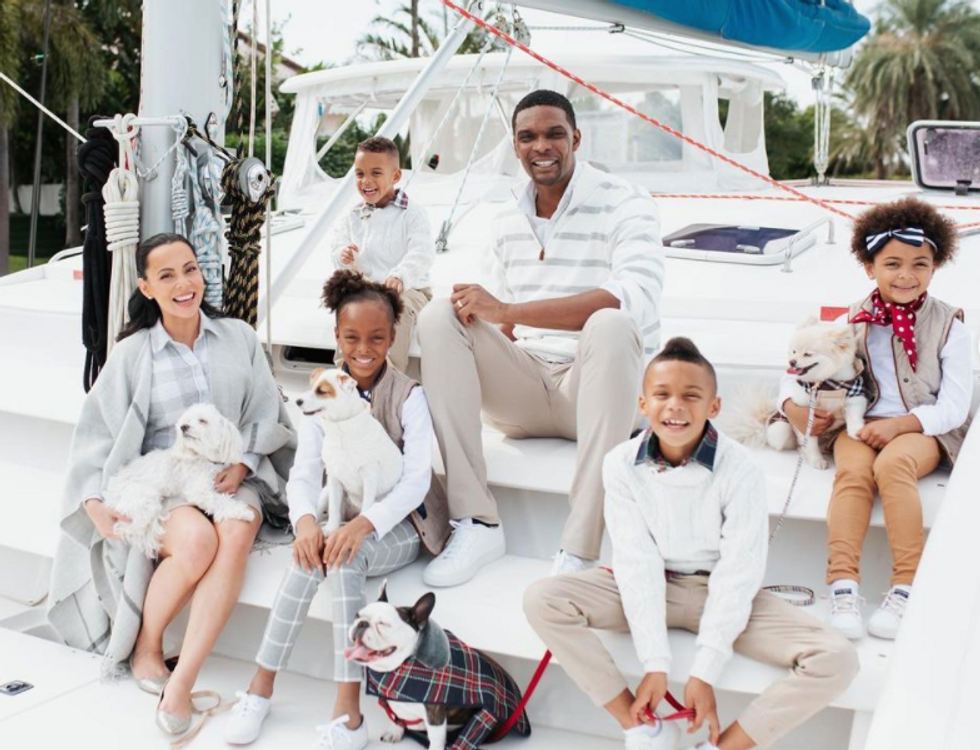 Star power gets furry: Meet the dogs of Austin's celebs