Andrea Guzmán
Andrea Guzmán
Andrea Guzmán is a staff reporter covering tech culture. Her work has appeared in Mother Jones, the Washington Post, the Texas Observer, and elsewhere. Twitter: @dreuhmarie
Get connected with our daily update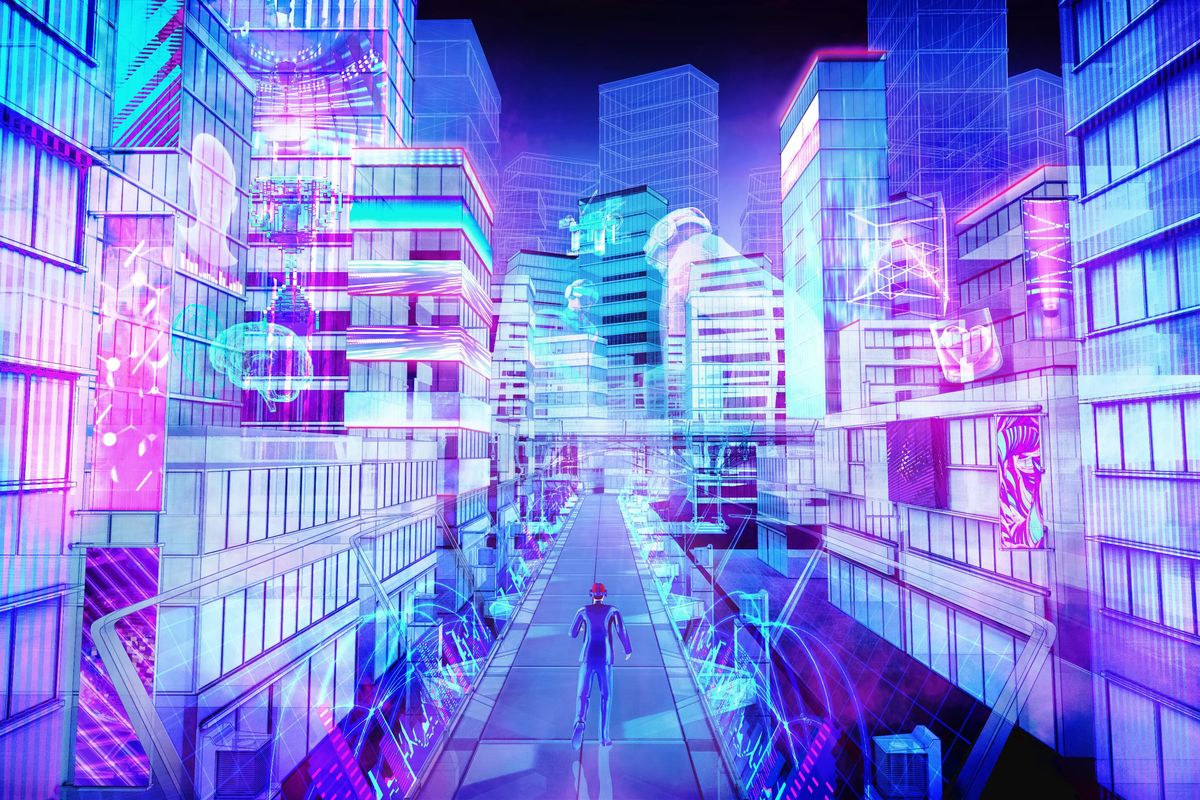 If the idea of the metaverse makes you feel more scared than excited, you're not alone.
In a recent poll on the metaverse, a third of respondents leaned toward feeling more scared about it. It's a response fitting for a tool that's in its infancy stages, where it's not uncommon for some to find it elusive or irrelevant, or require a virtual reality headset.
Amber Allen, founder of metaverse company Double A, has noticed these concerns. Now with the Austin-based company, she's working on advancements in the metaverse, which may see progress in business use before it becomes mainstream in the general public. But getting to that point involves demystifying misconceptions over it, like that we'll all put a headset on and avoid real life.
"A lot of people are talking about the metaverse and like what it could be in 10 or 30 years. And they're not talking a lot about what it is right now. And I think that's what scares people and confuses them," Allen told Austonia. "I'm just very passionate about what is the metaverse now. It's the next wave of the internet. No, you don't need to wear a VR headset."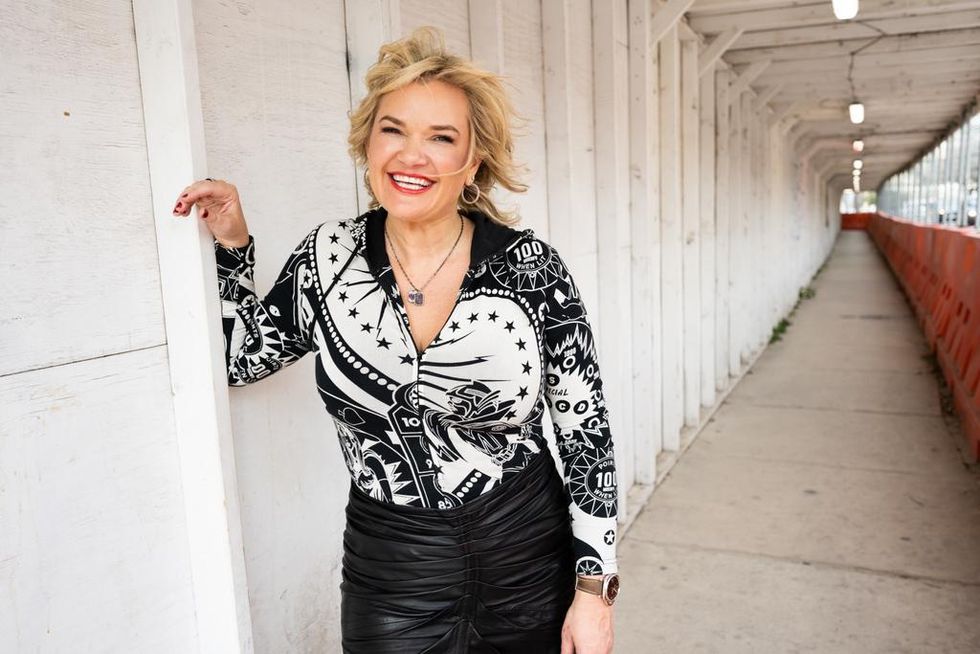 (Amber Allen/Twitter)
She broke this down last week in Forbes, writing about what is hype versus what's actually happening with this phase of the internet.
Allen sees how eventually, the metaverse could become a part of how we play and interact. But before the Metaverse extends to the average consumer, many predict that it will be popular in business first.

It's why some think Microsoft may have an edge over Facebook turned Meta in the industry. And why Allen has designed for work that's 3D, interactive and business to business, garnering interest from companies like General Mills, Dell and Chanel.
She points to how many workers now prefer a hybrid work environment, but says the business tools are not there right now. It's not just within the workplace, however. Double A also offers tools for boosting sales and generating brand engagement through activities like watch parties and meet and greets.
With companies like Allen's, corporate metaverse use could see wider adoption. Double A has hired 13 people this year, adding to the ranks of nearly 30 employees plus dozens of contractors. Some are remote workers outside of Texas while others use the office in East Austin with graffiti art that includes popular gaming figures like Zelda and the Mario Brothers.
Allen takes great pride in working in her home state, saying that she'd like to be a great ambassador for Austin. She said she wants people new to the city to feel welcome. She has meet ups from time to time so that new people who have moved in can get face time with others who have been in Austin for a while.
Still, her work is bound to extend outside of Austin as she aims to create products that will have global reach.
"I want to change the world," Allen said. "You got to think localized. If I'm creating something, how does this work for Europe? How would this work for Asia? How can they build on things?"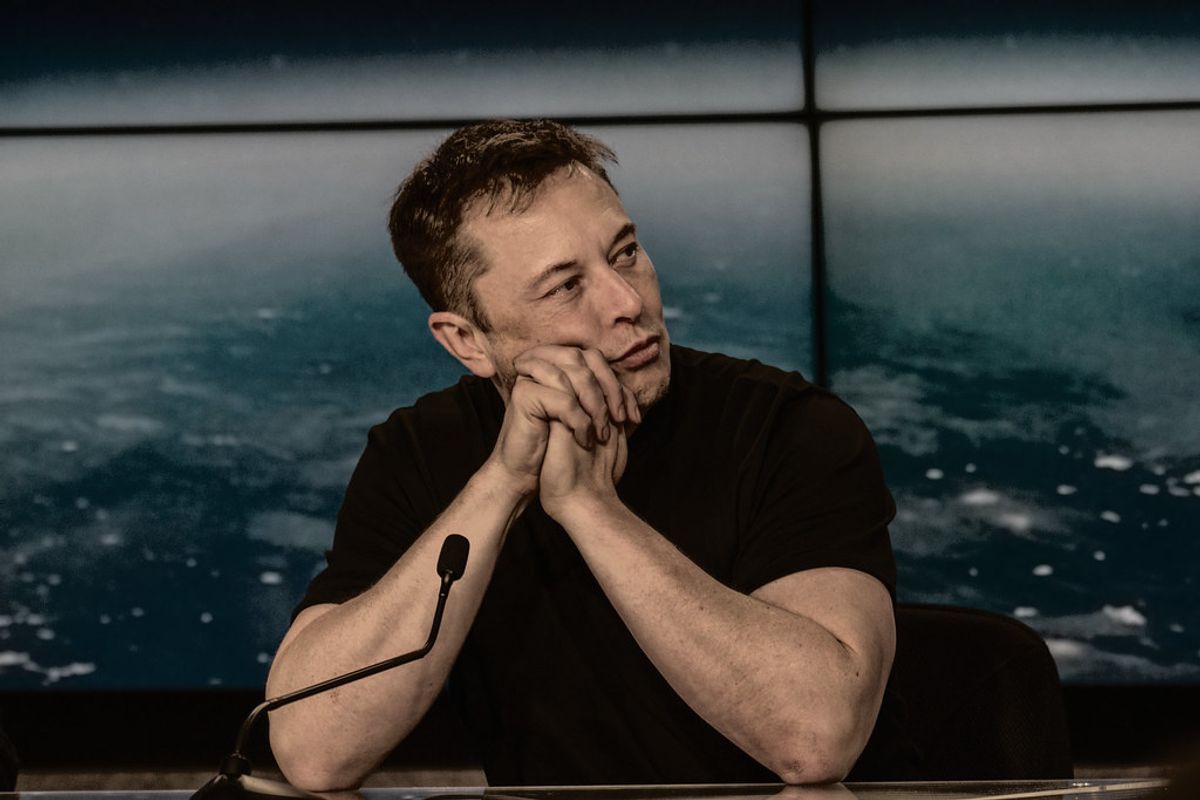 SpaceX, the aerospace company founded by Elon Musk, paid a flight attendant $250,000 to settle a sexual misconduct claim against Musk in 2018,
according to a report by Insider.
The claim came from a flight attendant who worked as a cabin crew member on a contract basis for the company's corporate jet fleet. Insider reports that she accused Musk of exposing his erect penis to her, rubbing her leg without consent and offering to buy her a horse in exchange for an erotic massage.
The alleged 2016 incident is described in a declaration signed by a friend of the worker and prepared in support of the claim.
The misconduct happened during a flight to London when Musk allegedly asked the attendant to come to his room for a full body massage. When she arrived, Musk was naked except for a sheet covering the lower half of his body. Later on, Musk touched her and said he'd buy her a horse if she would "do more," Insider reports the declaration saying. She declined and continued the massage.
Shortly after, the friend says the attendant told her about it and was "visibly shaken."
In 2018, the attendant reportedly felt that by declining Musk's proposal, her opportunities at SpaceX were diminished.
She hired a California employment lawyer and sent a complaint to the company's human resources department. The complaint was resolved after a mediator session when SpaceX, Musk and the attendant entered into a severance agreement where the attendant received $250,000 for promising not to sue over the claims.
It also included non-disclosure and non-disparagement clauses barring the attendant from discussing the payment or disclosing information about Musk and his businesses. The attendant declined to comment for Insider's story.
Musk is currently in a bid to acquire Twitter. Today, he posted that Insider published the story to interfere with the deal.
SpaceX is headquartered in California and has key operations in South Texas with Starbase, a rocket production facility and test site.
The company has previously seen allegations of sexual harassment with four women speaking out in December last year. And at Tesla, where Musk is also CEO and recently celebrated the grand opening of Giga Texas in southeast Travis County, at least six women have sued the company, alleging sexual harassment.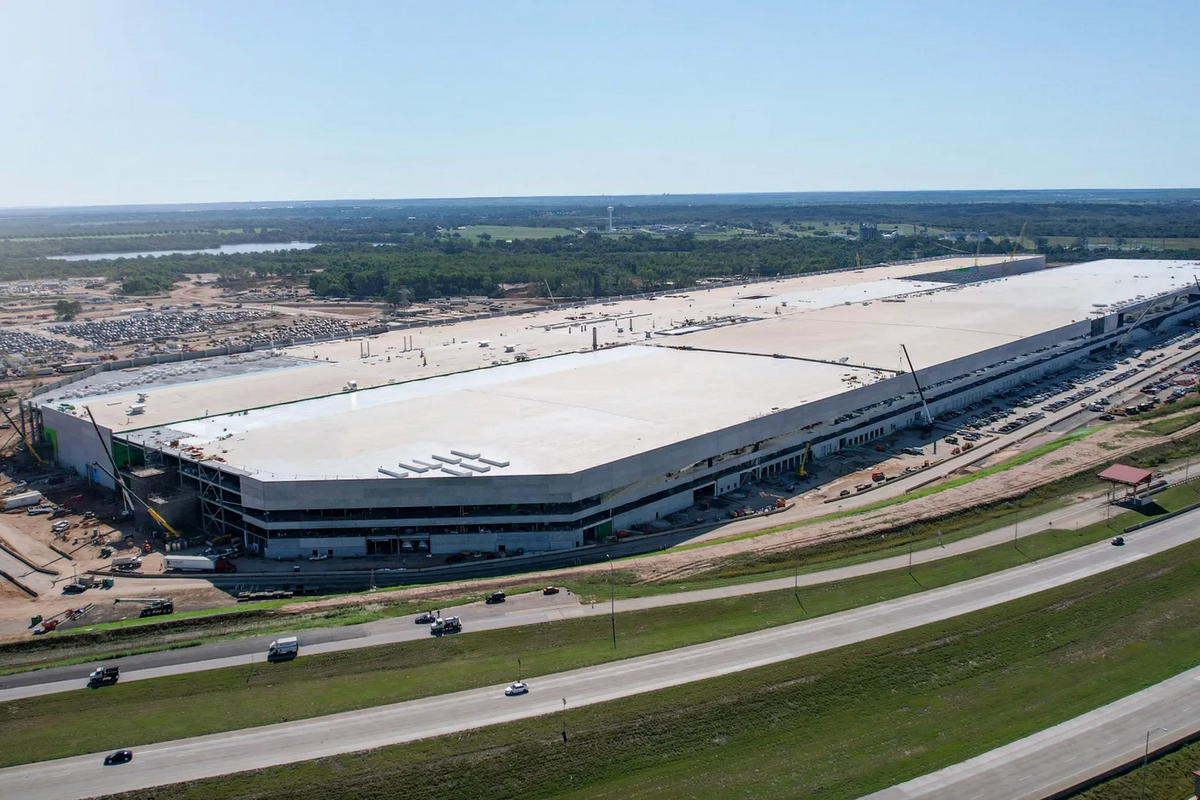 A group of environmentalists and other activist groups are calling on the city to withhold permits Tesla has requested, including for a battery cathode facility by the company's headquarters near the Colorado River.
In a letter to Mayor Steve Adler and the rest of council, the groups say the manufacturing process will require a substantial amount of water and chemicals, and that as a result, a hazardous waste stream will form.
"Where will the toxic waste end up? How will Austin ensure that it doesn't pollute the water?" the letter asks.
The groups, which include East Austin group PODER, the Texas Anti-Poverty Project, Hornsby Bend Alliance and others, demand that the city wait on permit approval until the company makes commitments to engage the community and protect the environment.
While building its own batteries could mean a significant reduction in production costs for the automaker, the groups say materials and processes involved in battery production have dangers. They pointed to Piedmont Lithium, a supplier for the facility, saying caution should be taken with battery production products to "avoid contamination of surface, ground and sewerage waters."
Last year, PODER launched an initiative known as the Colorado River Conservancy to protect the character of the river corridor. Paul DiFiore, manager of the initiative, talked about its aims to put protections in place for the riverfront neighborhoods. "That was the goal that Tesla maybe brought that to another level of urgency," DiFiore told Austonia.
The company has faced controversy with its environmental action before. Earlier this year, the company was fined $275,000 by the Environmental Protection Agency for high priority violations of pollution regulations at its Fremont, California plant.
The letter from environmental groups comes just as Tesla was booted from the E.S.G. index, which ranks companies for how they follow environmental, social and governance principles.
Yesterday, Tesla CEO Elon Musk pushed back against the index, calling it a "clear case of wacktivism."
Exxon is rated top ten best in world for environment, social & governance (ESG) by S&P 500, while Tesla didn\u2019t make the list!\n\nESG is a scam. It has been weaponized by phony social justice warriors.

— Elon Musk (@Elon Musk) 1652890157
Along with action on the cathode facility's permits, the groups are also calling for collaborative work to remedy inequities in water access.
The letter describes how Tesla receives service from Austin Water, though the gigafactory is outside the boundaries of the service area. That's because the Public Utility Commission granted Tesla a release from South West Water's service, allowing them to instead turn to Austin Water for service.
Meanwhile, others in the surrounding area, like those in the Garden Valley neighborhood, rely on Aqua Texas Inc.—which has rates more than double that of Austin Water—for retail service. The neighborhood can receive wholesale service from Austin Water, however.
The groups point to this, along with other developments at the gigafactory—clearing large swaths of trees, filling in ponds and pouring acres of concrete for the factory—as a reason to enforce standards requiring companies to operate with social and environmental responsibility.
"If we do not raise the bar for the increasing number of corporations who wish to relocate to Austin or expand their presence, we risk losing precisely that which attracts people to live here in the first place: the clean, beautiful environment that is the foundation of our collective quality of life," the letter states.