Andrea Guzmán
Andrea Guzmán is a staff reporter covering tech culture. Her work has appeared in Mother Jones, the Washington Post, the Texas Observer, and elsewhere. Twitter: @dreuhmarie
Get connected with our daily update
Tesla has officially moved its headquarters from Silicon Valley to its under-construction Gigafactory in southeast Travis County.
In October, CEO Elon Musk had announced plans to uproot the HQ from California during a company shareholder meeting. The company's filing with U.S. securities regulators on Wednesday locked down the move.
It's unclear whether the 10,000 employees in Palo Alto will be required to move. An analyst told the Associated Press that while many may be given the option of staying, up to 50% could make the move with some motivated by a lower cost of living in Austin.
"It's tough for people to afford houses, and people have to come in from far away… there's a limit to how big you can scale in the Bay Area," Musk had previously said. Regardless of the HQ move, the company plans to increase production at its California plant.
The HQ swap is the latest development on Giga Texas, the approximately 1,700-acre factory that Tesla received at least $14.7 million in tax breaks for. The factory is on track to start production of its Model Y vehicles by year's end.
Musk has hinted at making the move for some time. Last year, while California health officials were concerned with the spread of COVID-19, Tesla's push to reopen the factory in Fremont set off a spat. During an earnings call in April 2020, he'd described the state's health orders as "fascist." Recently, Musk relocated his own residence from Los Angeles to Texas, bringing almost each one of his companies along with him, including the Boring Company, Neuralink and his foundation.
For women who feel threatened while they're out, an app that lets users easily call for help is now available in Austin.
Launching in the capital city on Tuesday, SafeUP, works by training users over the age of 18 who are known as "guardians" on how to respond in times of crisis. Those who are placing a call for help are connected to guardians less than half a mile away who, depending on the situation, can chat on the phone or physically go to the user and escort them.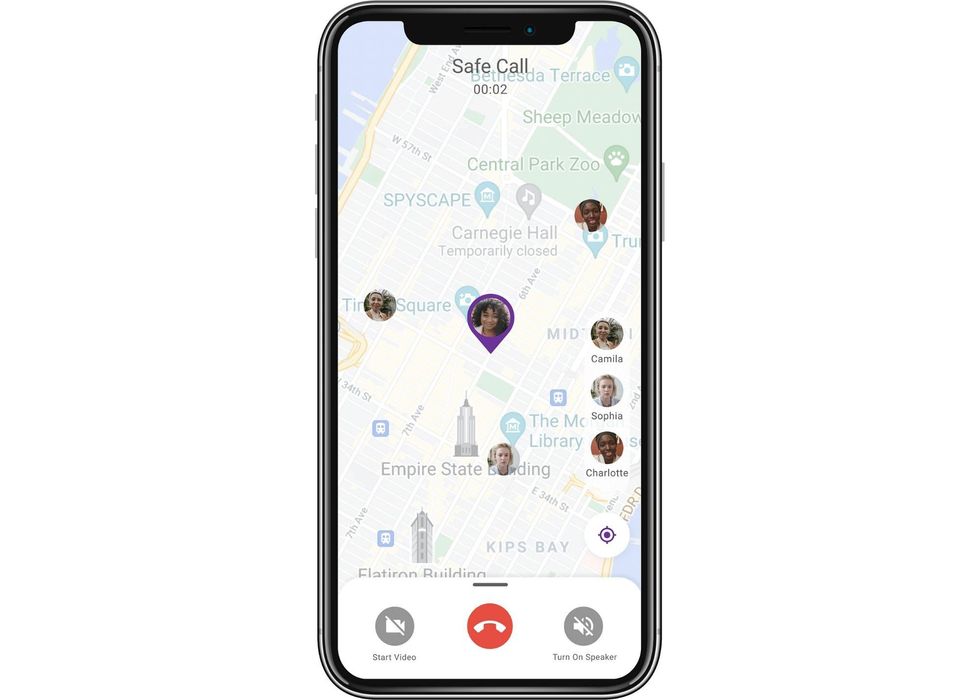 SafeUP allows women to contact others who can help them when in danger. (SafeUP)
First launched in Israel, the app was co-founded by Neta Schreiber, who became interested in safety tools after her friend went missing at a house party about a decade ago.
"My friend and I searched for her in a panic, and, as we headed upstairs, we heard her voice amidst a group of men's voices," Schreiber has stated. "We went into one of the rooms and there they were—the men and our friend, half-naked, fighting them."
The assailants fled once the friends stepped in. "We managed to get there just in time," Schreiber said. "Luck and women saved my friend that night."

Schreiber told Reuters that during the testing phase of SafeUP, two guardians stepping in was enough to have people leave a woman alone.
Earlier this month, SafeUP became active in other major cities including Boston, San Francisco, Miami and New York City. There are more than 70,000 members in the global network with approximately 200 guardians in Austin so far.
Mira Marcus, a spokesperson for SafeUP, told Austonia most users are millennials and younger, and a lot of college students use the app, which made an Austin launch especially fitting. The company also has a partnership with Lime so that guardians can take free rides to reach a person.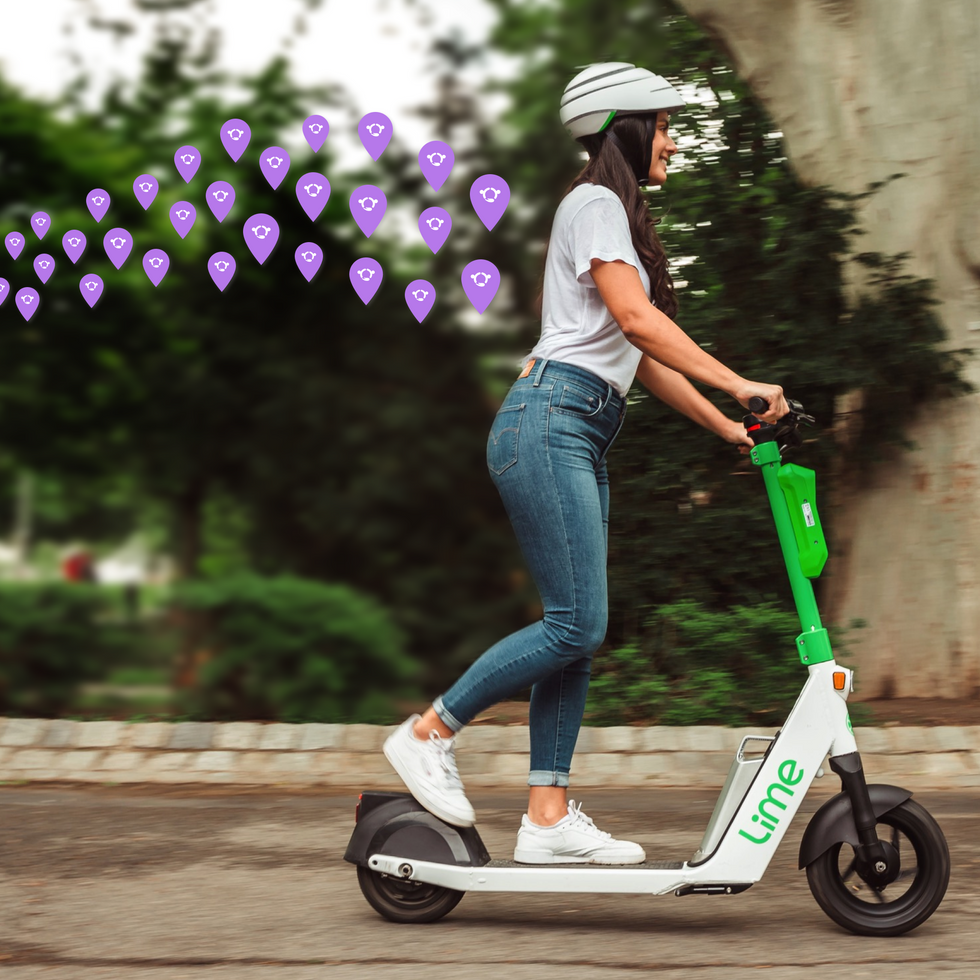 SafeUP's partnership with Lime allows users to take free rides to a person calling for help. (SafeUP)
"You could always call the police, but they won't necessarily be there within a matter of a minute or two. You could always speed dial your mom or girlfriend, but they won't always be available to answer," Marcus said. "The idea behind SafeUP is no matter where you are and what time, you can always turn on the app and see on the map the guardians around you."
The app also allows users to call the police if the guardian finds the situation requires their backup. With that function, the app uses the phone's camera and microphone to record evidence.
In a somewhat similar fashion, the Austin Police Department discussed possibly issuing a civilians unit to assist with non-emergency crimes over the summer. The discussion came as the department announced it would not respond to 911 calls where there was not a present danger due to a staffing shortage.
Some have turned to personal safety tech as public safety in Austin continues to be a hot topic with a record-breaking number of homicides in the city.
SafeUP joins other tech like the Citizen app and Ring cameras that track crime and include tools for reporting to the police. Some scholars and activists have criticized this tech for potential racial and gender bias, as well as expansion of surveillance. Biometric data is also taken in before users have full access to the SafeUP app so they can be verified as female, though facial recognition systems have a tendency to vary in accuracy.
Austin may end up staying above freezing through mid-December, a departure from typical temperatures this time of year.
The average first freeze in Austin and San Antonio usually happens around now, as the National Weather Service pointed out Monday.
The average first freeze in Austin and San Antonio is typically right about now. No freezes for the foreseeable future. There have been some years where the first freeze didn't happen until January!

— NWS Austin/San Antonio (@NWS Austin/San Antonio) 1638210545
Still, Austin's Mediterranean-style climate has a wider range of first freezes than many other places and we're subject to cyclical influence, says Monte Oaks, a meteorologist with the NWS.
One influence is La Niña, a climate pattern that happens in the Pacific Ocean every few years. This is the second La Niña winter in a row, an occasion known as a "double-dip." While its impacts are far-reaching and can impact weather around the world, the U.S., in particular, is expected to experience an impact on temperature and precipitation from La Niña. The National Oceanic and Atmospheric Administration said earlier this month that La Niña conditions have already developed, and in Austin, its effects have been on the mild side. As a result, Austin could have a delayed first freeze and an earlier last freeze than typical.
Many are on edge heading into winter after witnessing Winter Storm Uri hit Texas in February. The power outages caused by a failure to winterize the grid led to the death of hundreds, and in the imminent possibility of another hard-hitting weather event, Texans are still at risk.
Experts told The Texas Tribune that the state hasn't done enough to prevent another winter blackout. Plus, recent analysis by the Electric Reliability Council of Texas revealed the grid is still vulnerable and many power plants could be forced offline under extreme conditions. As KXAN reported, the cold blast last winter came about through a stratospheric warming event—unrelated to La Niña—that brought the intrusion of Arctic air from the North Pole. This year, winter is expected to bring fewer freezes and less snowfall.
Locally, Austinites dealt with conditions of broken water pipes, a boil water notice after water treatment plants shut off, and an outage that left thousands without water. On top of that, many also lacked gas and heat and opted to warm up in their cars.
The city has completed prep work in case of another extreme weather event. Austin Energy increased vegetation management, further sectionalizing circuits and developing processes to reduce power in the downtown network. And Austin Water carried out repairs at most of its water treatment plants, dispatched heaters, sand, and more winter equipment, and plans to have all exposed pipes insulated by the end of 2021.
The Texas sun is an encouraging sign in the face of cold conditions. Oaks says more sunshine allows temperatures to warm up. For now, the National Weather Service has only found one recent freeze at the sites they track in Austin, which happened at the airport on Nov. 23.
This Black Friday, T-Pain and Normani want you to shop at Black Pearl Books on Burnet Road.
A mini-film showing Atlanta-based singer Tanerélle taking an elevator to "Black-owned shops near me," highlights dozens of stores all over the country, and Austin shop Black Pearl Books made the list. The film came about through a partnership between Google and the U.S. Black Chambers, Inc. to reimagine Black Friday as "Black-owned Friday," a day to search, shop and support Black-owned businesses. And what better way to send the message than with a new upbeat track by T-Pain featuring Normani.
Google presents the #BlackOwnedFriday film feat. T-Pain and Normani youtu.be
Black Pearl Books, which celebrated its one-year store anniversary just last week, is offering deals through Monday. For in-store shopping, purchases are buy-one get-one 50% and free shipping on all purchases over $30 for online orders.
Black Pearl mentions that the meaning behind the name is in reference to a mysterious rare gemstone symbolizing independence, strength, wisdom, wealth, prosperity, love and hope. The store offers physical books as well as audiobooks, eBooks, and merchandise like t-shirts and stickers. And if you like a signed copy of a book, they may have that as well.
Holiday gift guides currently feature everything from a Lizzo coloring book to puzzles and games.