Get connected with our daily update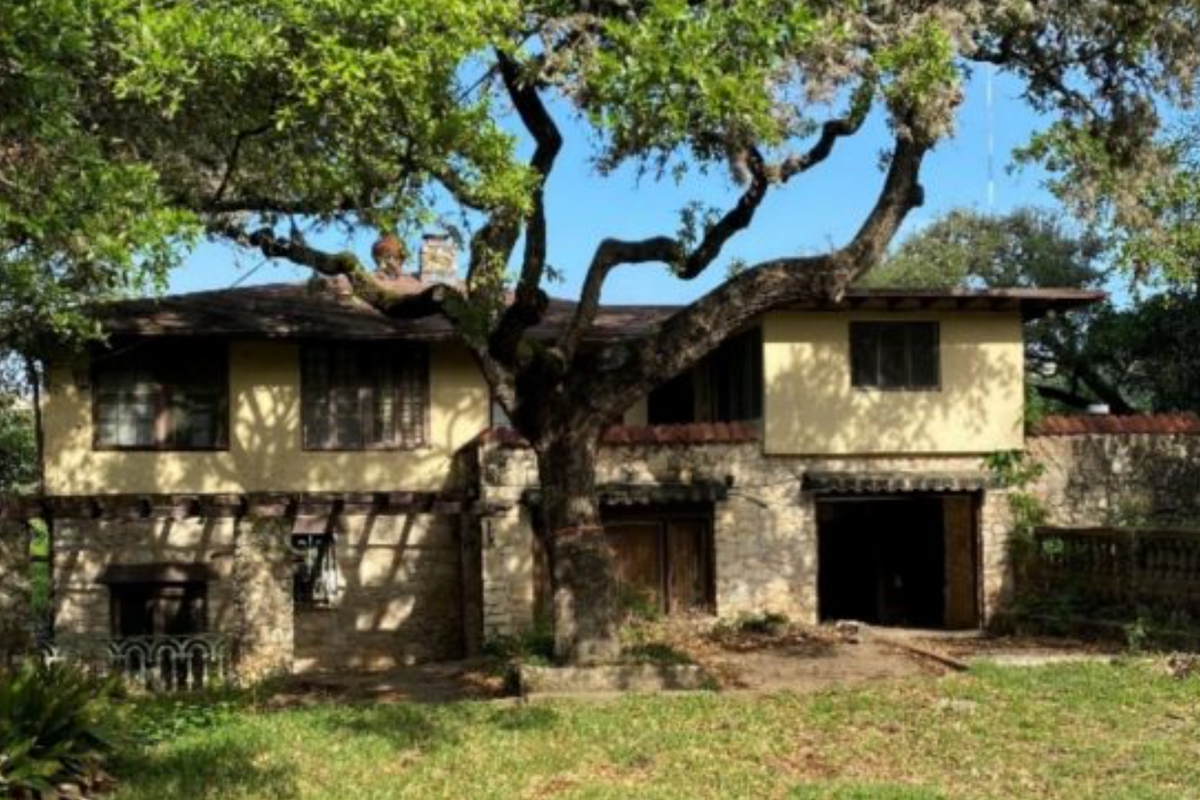 Austin Monitor
By Jonathan Lee
The Planning Commission was split Tuesday on whether to help save an eclectic lakefront estate from demolition by zoning it historic amid concerns over tax breaks and the likelihood that a previous owner participated in segregation as a business owner.
The property in question, known as the Delisle House, is located at 2002 Scenic Drive in Tarrytown. The main house, with Spanish and Modern influences, was built in 1923 by Raymond Delisle, an optician. A Gothic Revival accessory apartment was built in 1946. The current owner applied to demolish the structures in order to build a new home.'
Historic preservationists, for their part, overwhelmingly support historic zoning, which would preserve the buildings in perpetuity. The Historic Landmark Commission unanimously voted to initiate historic zoning in July, citing architectural significance, landscape features and association to historic figures. City staffers recommend historic zoning, calling both structures one-of-a-kind examples of vernacular architecture.
Tarrytown neighbors have also banded together to stop the demolition. Many have written letters, and a few spoke at the meeting. "How could anyone buy this property with the intent of destroying it?" Ila Falvey said. "I think it's an architectural treasure."
Michael Whellan, an attorney representing the property owner, said that the claims made by preservationists are shaky. The buildings are run down, he said, and have had substantial renovations. A structural engineer hired by the owner said any attempt at preservation would involve tearing down and rebuilding – an undertaking Whellan said would likely cost millions.
Whellan also argued that any historical significance derived from the property's association with Delisle and longtime owner C.H. Slator is dubious. "These men are not noted for any civic, philanthropic or historic impact," he said.
What's more, according to Whellan, Slator likely participated in segregation as the owner of the Tavern on North Lamar Boulevard between 1953 and 1960.
A city staffer, however, said she found no evidence to support the claim. "We would never landmark a property where a segregationist lived, or there was a racist person," Kimberly Collins with the Historic Preservation Office said.
Commissioner Awais Azhar couldn't support historic zoning in part due to lingering uncertainty about Slator. "Focusing on that factor is not here to disparage an individual or family. It is not about playing the race card. This is an important assertion for us to consider as Planning commissioners," Azhar said.
Commissioner Carmen Llanes Pulido said that allegations of racism should come as no surprise. "We're talking about white male property owners in the 1950s, in Austin, on the west side – and of course they were racist," she said. But she argued that allowing the house to be demolished based on these grounds does nothing to help people of color who have been harmed by racism and segregation.
The question of tax breaks was also controversial. Michael Gaudini, representing the property owner, said that the tax breaks associated with historic zoning would exacerbate inequality by shifting property tax burdens to less affluent communities. City staffers estimate that the property, appraised at $3.5 million, would get either a $8,500 or $16,107 property tax break annually, depending on whether a homestead exemption is applied.
Commissioner Grayson Cox preferred the commission focus not on tax breaks but on whether the structures merit preservation. "To me, nothing in the historic preservation criteria lists, is this person deserving of a tax break or not?"
Azhar, on the other hand, said he plans to propose a code amendment getting rid of city property tax breaks for historic properties.
The commission fell one vote short of recommending historic zoning, with six commissioners in support and three opposed. Azhar and commissioners Claire Hempel and Greg Anderson voted against.
The odds of City Council zoning over an owner's wishes are slim. Nine out of 11 members must vote in favor, and there have only been a handful of such cases over the past several decades.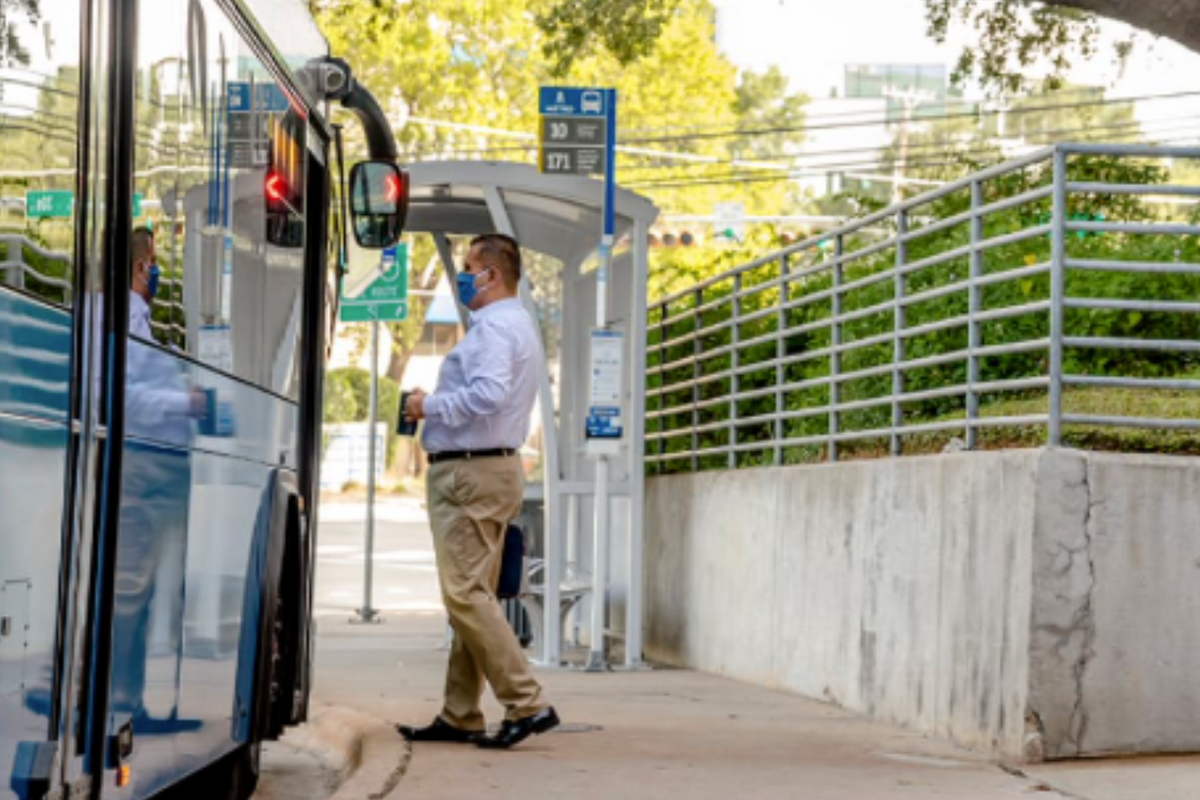 Capital Metro
By Nina Hernandez
The Capital Metropolitan Transportation Authority Board of Directors learned more this week about the potential fallout of both Lago Vista and Manor ending their partnerships and leaving the Capital Metro service area.
In August, both suburbs decided to hold elections to ask voters whether to continue or end partnerships with Capital Metro. Lago Vista is asking again after an unsuccessful 2016 ballot measure.
Both suburbs currently contribute 1 percent of their sales tax to Capital Metro, are eligible to receive Build Central Texas funds and are part of the Urbanized Area. If the ballot measures pass, there will be service impacts within 24 hours of the official election canvassing process.
Cheyenne Krause, Capital Metro's deputy chief of staff, told the board that if the partnerships are terminated, Capital Metro will continue to collect sales tax revenue until each suburb's financial obligation is repaid.
That would take about four years for Manor, which has an obligation of $9.84 million, and six and a half years for Lago Vista to pay its $6.4 million obligation. These numbers are tentative, however, and would be finalized the day after the election canvassing.
"The net financial obligation will stop accruing once we reach the effective date, which is the day after the election results are canvassed," Krause said.
Capital Metro operates Route 990 Manor/Elgin Express and Manor Pickup in Manor. In Lago Vista, the agency operates Route 214 Northwest Feeder, Lago Vista Pickup and MetroAccess. Routes 990 and 214 and Manor Pickup are operated by the Capital Area Rural Transportation System, or CARTS. Capital Metro pays a portion of those operating expenses.
The end of the partnerships would impact bus and rail service, as well as Pickup and MetroAccess paratransit service.
If the Manor partnership is terminated, Route 990 would no longer stop in Manor, beginning with 24 hours of the election canvassing, although CARTS could continue to offer service between Elgin and Austin without a Manor stop. The decision would also mean the easternmost terminus of the future MetroRail Green Line would need to be reevaluated. In Lago Vista, a terminated agreement would mean service would cease to 12 bus stops along Route 214. As a result, the last stop headed west would be Jonestown.
Pickup service would stop inside Manor city limits and in the Lago Vista zone within 24 hours of the election canvassing.
Capital Metro is required to continue providing MetroAccess service to existing subscribers. It has one customer in Lago Vista receiving trips three days per week at a cost of approximately $20,000 per year. Lago Vista will be required to pay the cost of continued service.
The change would also mean closure of all Capital Metro facilities in those jurisdictions, including park and rides, bus stop signage and amenities, and maintenance services.
Capital Metro's small member cities are eligible to receive funds through the Build Central Texas program. If the ballot measures pass, Manor and Lago Vista will lose their eligibility. They would receive funds allocated to date but would not be able to receive funds in future years. Manor would get about $1 million in remaining Fiscal Year 2022 funds and Lago Vista would receive $129,000.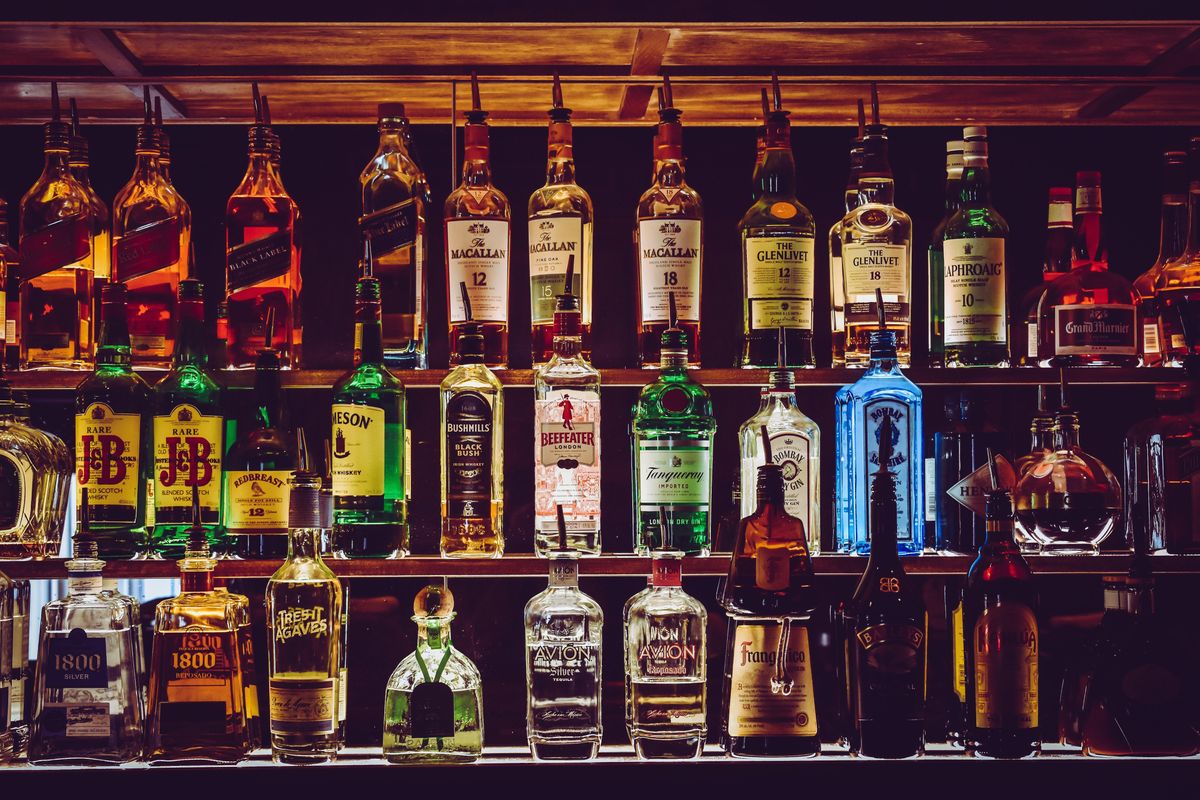 Pexels
After months of delay, City Council finally concluded passage of a revised urban renewal plan for Central East Austin on Thursday.
Despite pleas from residents of the East 11th and 12th street corridor not to allow additional cocktail lounges in their neighborhood, Council adopted the latest plan for the district, including allowing more establishments that serve alcohol. Arguments over the impact of that change have bogged down the process.
District 1 Council Member Natasha Harper-Madison championed the addition of cocktail lounges with a conditional use permit, displeasing residents who testified several times against adding more bars to the neighborhood. However, she added a proviso that no cocktail lounge could be located within 200 feet of another such establishment.
Because residents had gathered enough signatures for a valid petition against allowing cocktail lounges, the plan, including Harper-Madison's amendment, needed nine votes to succeed. Council members Kathie Tovo and Ann Kitchen both abstained from the vote, while the rest of Council voted in favor. Their abstentions had the same effect as a negative vote, but were not enough to stop the approval.
Tovo said while there were many parts of the proposed plan she found commendable, she could not vote for it because of the cocktail lounge amendment, bringing applause from neighbors in the audience who had spoken against the amendment.
Harper-Madison hastened to point out that some area residents supported her proposal. She said she and her staff worked hard to gather input from the neighbors, which is one reason her amendment only allows one cocktail lounge every 200 feet.
"It's been a long process," Harper-Madison said, involving "a ton of hard work" by city staff, the Urban Renewal Board, community groups and East Austin residents.
She also said that applying for a cocktail lounge permit was not a quick and easy task. Anyone seeking such a permit has to fill out the appropriate forms and win approval from the city's Planning Commission. If the commission grants the permit, neighbors may still appeal the decision to City Council.
In addition to the valid petition, Council received letters from Gregory Smith, president and CEO of the Austin Revitalization Authority, and the Organization of Central East Austin Neighborhoods, or OCEAN, opposing "expansion of alcohol-related use permissions where currently they are prohibited."
According to OCEAN's letter, such a change, as well as others, including increasing maximum heights under a density bonus programs, would "undo the fundamental agreements around which the community coalesced." The letter was written last November.
Neighbors have not changed their position since then, and a number of them came to Thursday's meeting to stress their opposition to more bars in their neighborhood.
East 12th Street resident Michelle Hogan told Council that she and her family are regularly bombarded by "thundering music from the unpermitted venue behind us." At earlier meetings on the topic, neighbors of music venues within the corridor told Council they had complained on numerous occasions to police, the music office and the Code Department about loud music disturbing their sleep, but their complaints did no good.
Melonie House-Dixon, who serves as chair of her neighborhood group and is running against Harper-Madison in the upcoming election, said she was speaking simply as a long-term resident of East Austin and District 1. "I speak in opposition to the upzoning and for the 11th and 12th street corridor," House-Dixon said, noting that "historically 11th Street was the only area for entertainment. It holds historical value and right now we are the process of losing all of our African American historical value for this part of town. As you have heard from the community today, the voice of the community is not being heard. We are being ignored for the sake of development."
Council also received a letter from East Austin resident Harold McMillan, who described the lengthy efforts to establish the African American Cultural Heritage District. McMillan said the city needs to have "some flexibility … to facilitate the establishment of art, culture and music venues. Though cocktail lounge is the city's parlance to identify some of these types of businesses, I don't think it automatically translates to 'a street full of bars' that some neighbors fear." However, he went on to say that the problem the city has is not one of policy, but of enforcement.
Photo made available through a Creative Commons license.