Get connected with our daily update
Viva Mexico '21
When: 5 p.m. Saturday
Where: Emma S. Barrientos Mexican-American Cultural Center, 600 River St.
What: The Center will host its 14th annual event, showcasing visual art, dance and musical performances that explore Mexico's history through cultural art traditions. Grab your ticket here!
Rooftop Yoga
When: 10:30 a.m. Sunday
Where: The Riley Building, 315 Lavaca St.
What: Black Swan Yoga and Austin Private Yoga present a donation-based chance to get your stretch on with downtown views.
Grand Opening Party
When: 11 a.m. – 6 p.m. Saturday & Sunday
Where: Succulent Native, 5501 North Lamar Blvd
What: Come along to this PLANTastic event celebrating the Succulent Collective's opening of their second store. Expect coffee, cocktails, tiny pots and (of course) plants.
Outdoor Silent Disco Party
When: 10 p.m. Saturday
Where: The Belmont, 305 West 6th St
What: Get boogyin' this weekend in the heart of downtown. The best part? You get to choose the tunes, from top 40 dance hits to 80s throwbacks and hip hop. Grab tickets here.
Austin Museum Day
When: Sunday, all-day
Where: Over 20 museums
What: Enjoy special programming at more than 20 Austin-area museums—for free!—at this 24th annual event that celebrates art, culture, history, music, nature and science.
More than 100 people in Travis County have died of COVID-19 in the last four weeks. At the same time, for many in Austin, life feels back to pre-pandemic times.
As we approach the two-year anniversary of the discovery of the first case of the virus in China, Austin has assumed a split personality: for some, life is proceeding as normal. For others, we are still in the midst of a crisis as Travis County has been in Stage 5, the highest level of COVID risk, for over a month.
With ICUs filled with unvaccinated people, it's led the summer surge to be labeled a "pandemic of the unvaccinated" by health officials including White House Chief Medical Adviser Anthony Fauci less than a week ago. But for those vaccinated and even some choosing not to get the shot, it's back to old routines with restaurants, bars and music venues welcoming people with open arms—some requiring a mask.
At a Jester King Brewery Thursday night bluegrass event, Kate Richter, a local attorney, told Austonia that she and her husband are both vaccinated and feel comfortable taking their kids, who are all ineligible for the vaccine, to outdoor venues and wearing masks indoors.
"Even though they say the Delta variant is worst for kids, I think they need to have a normal life," Richter said, adding she was more than happy to have them back at school.
On the opposite side of the spectrum, some are less than worried about taking any sort of precautions. Austin visitor from Dallas, Sean Edrington, has chosen not to get the COVID vaccine, citing his good health and having COVID antibodies.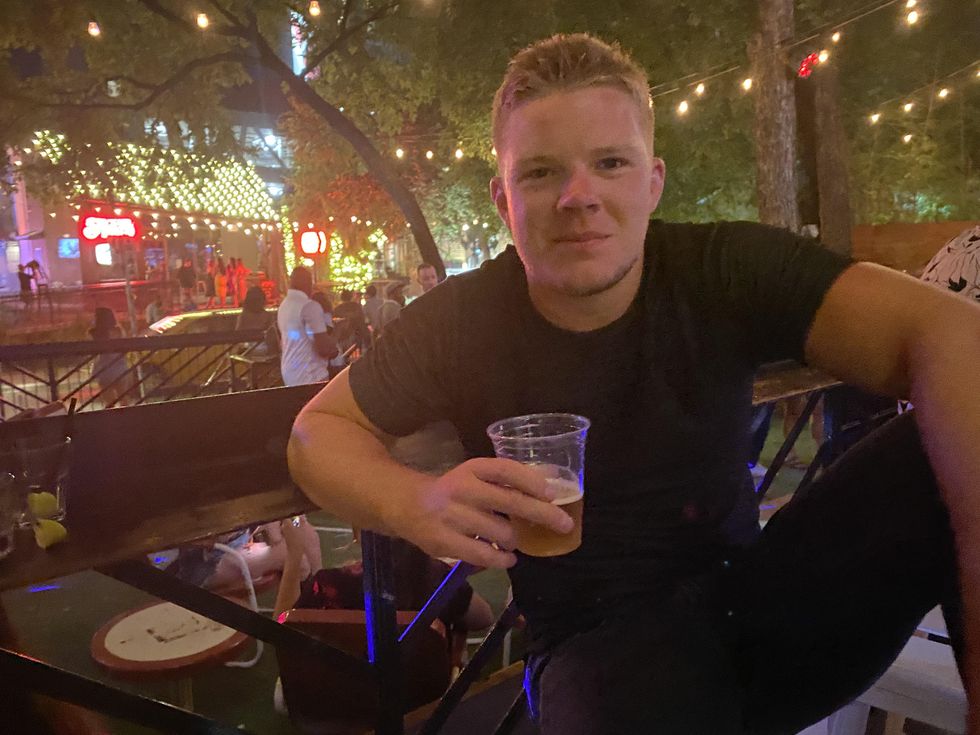 Sean Edrington traveled from Dallas to visit Austin's Rainey Street. (Austonia)
Out on Rainey Street on a Saturday night, Edrington said he doesn't feel he is putting anyone at risk by going out since his circle consists of all young people.

"I think you should let people make their own choices as long as you're not hurting other people," he said.
But not everyone is ready to jump back into the old times. James Walsh, who is training for his first marathon, recently readopted taking COVID safety precautions.

"I got kind of lackadaisical about (taking precautions) prior to the Delta variant bringing it roaring all back," Walsh said. "But I've rediscovered my discipline."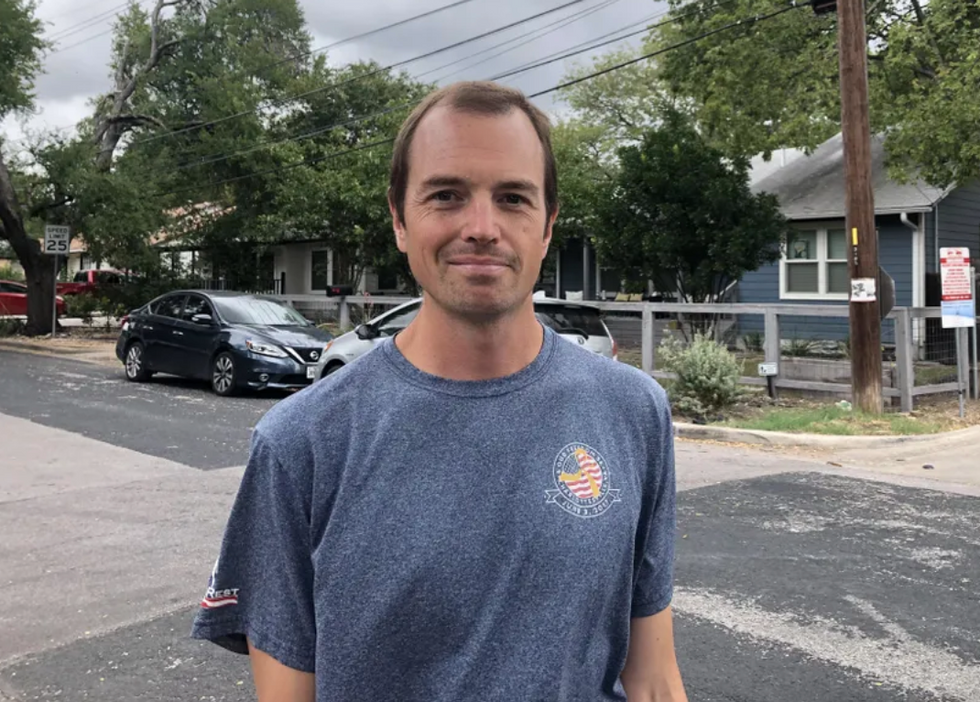 James Walsh is COVID-19 vaccinated but is still taking safety precautions. (Abe Asher)
As the weather cools down going into fall, cases and hospitalizations are declining in Austin. And with kids back on campus, it's looking to feel pretty normal in the city for most.