Benton Graham
Benton Graham
Benton Graham is a graduate student at the University of Texas at Austin studying journalism. He moved to Austin in 2018. Originally from Minneapolis, Benton graduated from the College of William & Mary in 2015.
Get connected with our daily update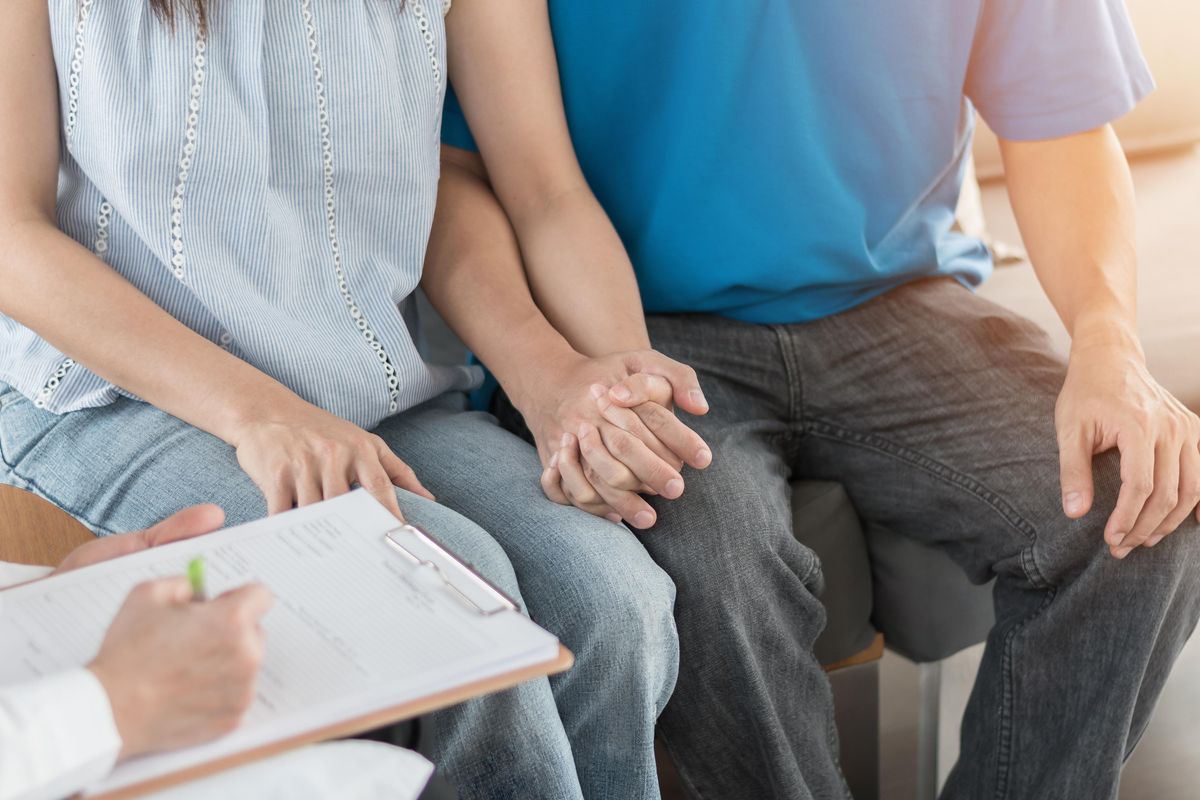 (Shuttershock)
Caitlin Nelson's frustration peaked as her physician's advice bounced around the exam room: Nelson and her husband should look into donor eggs or adoption. For the 35-year-old Austin resident, the moment catalyzed Nelson to tackle infertility head on.
"It was hard," Nelson said in an interview. She and her husband miscarried and tried in vitro fertilization, IVF, four times before having a successful pregnancy.
According to the international journal Fertility and Sterility, one in six couples are affected by infertility. Despite the commonness of infertility, some say there is a stigma around talking about it. Families often have a hard time finding useful resources and a supportive community.
As Nelson researched her options, she consulted her coworker Emily Ellis, with whom she had a close relationship. Ellis, a 34-year-old Maryland resident, said that she had similarly found the process challenging.
"Should we just build something?" Nelson asked Ellis. In May, 2018, the two began to write a business plan for an app.
Two years later in November 2020, they launched Posy Fertility. The app contains infertility resources, community discussion boards and a scheduling component to keep track of ovulation, medication and more.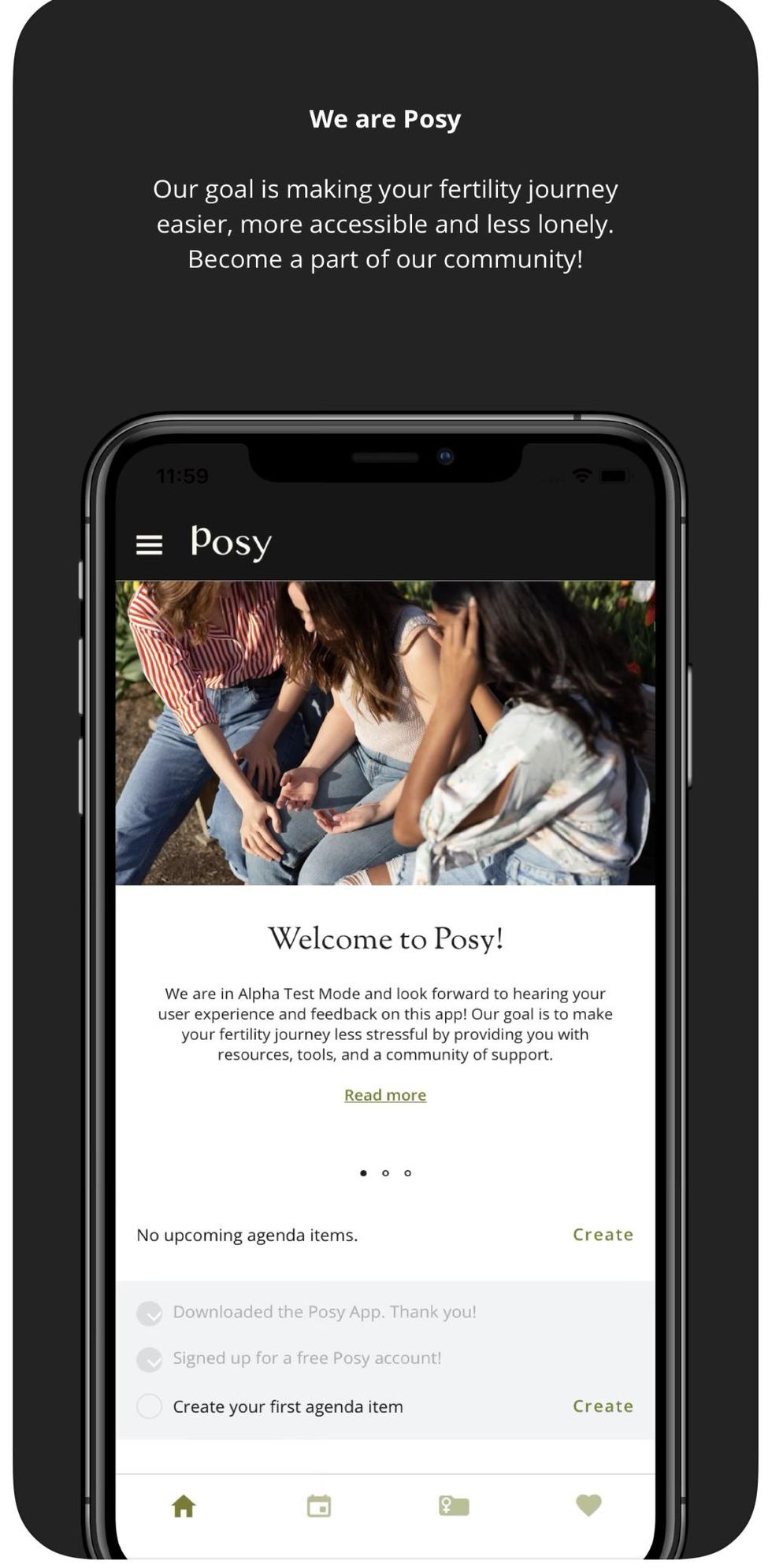 (Caitlin Nelson)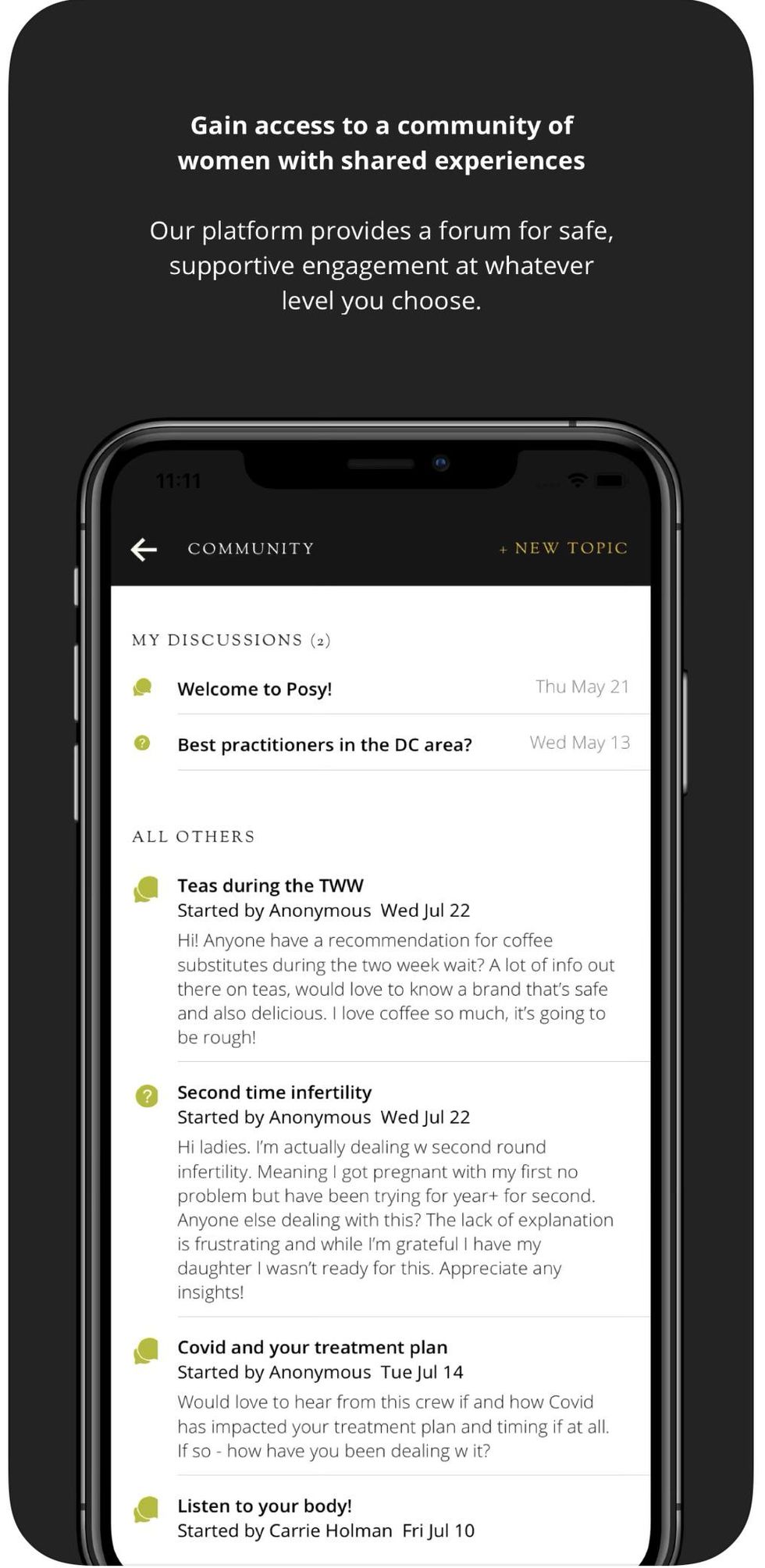 (Caitlin Nelson)
Nelson and Ellis have sought to do the research for app users by partnering with fertility experts like Fertility Within Reach, a nonprofit dedicated to improving access to fertility treatment and preservation.
"There needs to be resources that empower people to get the information that can help them ask the right questions of their doctors and nurses," said Davina Fankhauser, executive director of Fertility Within Reach.
Misty Reed, owner of Austin Acupuncture Studio, has used traditional Chinese medicine to help Austin families with fertility for over a decade.
She found that some people found shame in discussing infertility. The shame dissipates when families, and women in particular, discover that other people around them struggle with the same issue, she said.
"It's so sad. It's all compounding the issue of not enough communication," Reed added.
Some see slow improvement in the openness of discussing fertility. Dr. Nicole Noyes, system chief for reproductive endocrinology and infertility at Northwell Health in New York, said the stigma has faded during her almost 30 years of practice. However, she often sees her patients turn to the Internet to help inform their decisions and keep track of their ovulation cycle.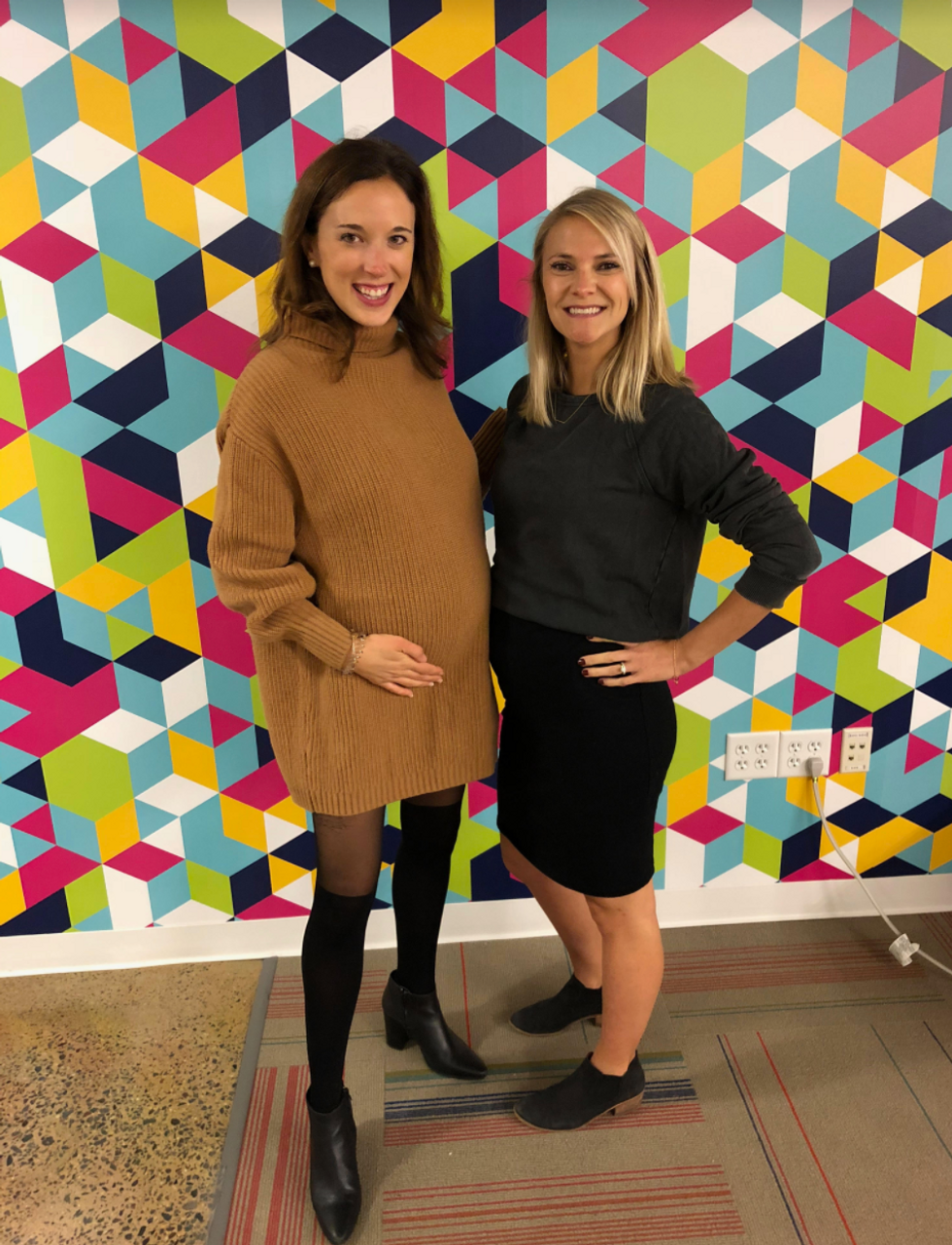 Emily Ellis and Caitlin Nelson
"Women are incredibly resourceful," Noyes added.

Nelson and Ellis now have toddlers, meaning they juggled childcare amid a pandemic and their current jobs while launching the app.
The pair's successful pregnancies further motivated them to ensure families experiencing problems with their fertility have access to the resources they need.
"The app launch has been a huge creative relief for me in one of the most challenging years of my life," Nelson said. "I'm excited to bridge the communication gap and remove the stigma around talking about infertility."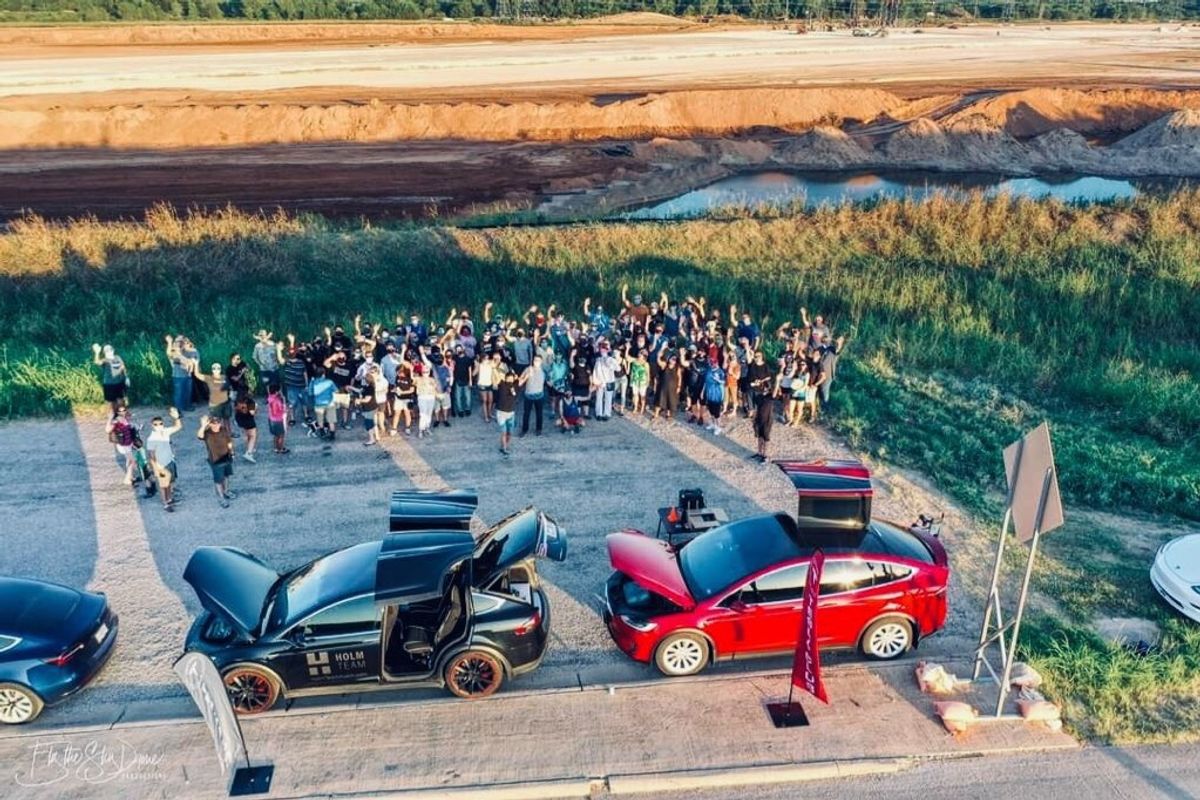 As the rain poured on a June day in 2018, the headlights of a brand new Tesla Model 3 pierced through the blurry sky. As Kristy Anderson drove it off the North Austin showroom lot, she realized her new purchase would be different than any car she had owned before. After joining the waitlist 15 months earlier, she finally had her Tesla, and it was worth the wait.
"The car is so unique. It just continues to improve with each software update," she said.
Kristy Anderson's Tesla on her family's first road trip in the car.(Kristy Anderson)
As construction of the Tesla Gigafactory begins, owners of the car in Austin are bonding over what they see as the future of automobiles. Like many Tesla owners, Anderson, a Central Austin resident, doesn't consider herself a "car person," but she was one of the city's early adopters.

There's a social element to being on the cutting edge of a new technology, Anderson said.
"You drive around, and when you see another Tesla, you do a little wave," she added.
The Tesla Owners of Austin club has been at the forefront of building a community around the car company and now boasts around 475 members. It also has a popular following on Twitter, with over 2,200 followers from across the country, and recently received the attention of Elon Musk.
The Gigafactory announcement only served to increase the group's excitement.

The $1.1 billion factory in southeast Travis County promises to provide 5,000 well-paying jobs. The site will build the Tesla Cybertruck pickup and the Model Y SUV, as well as battery cells and plans to open by the end of 2021.
"I remember just screaming when I heard the announcement," said Gail Afar, a spokesperson for Tesla Owners of Austin.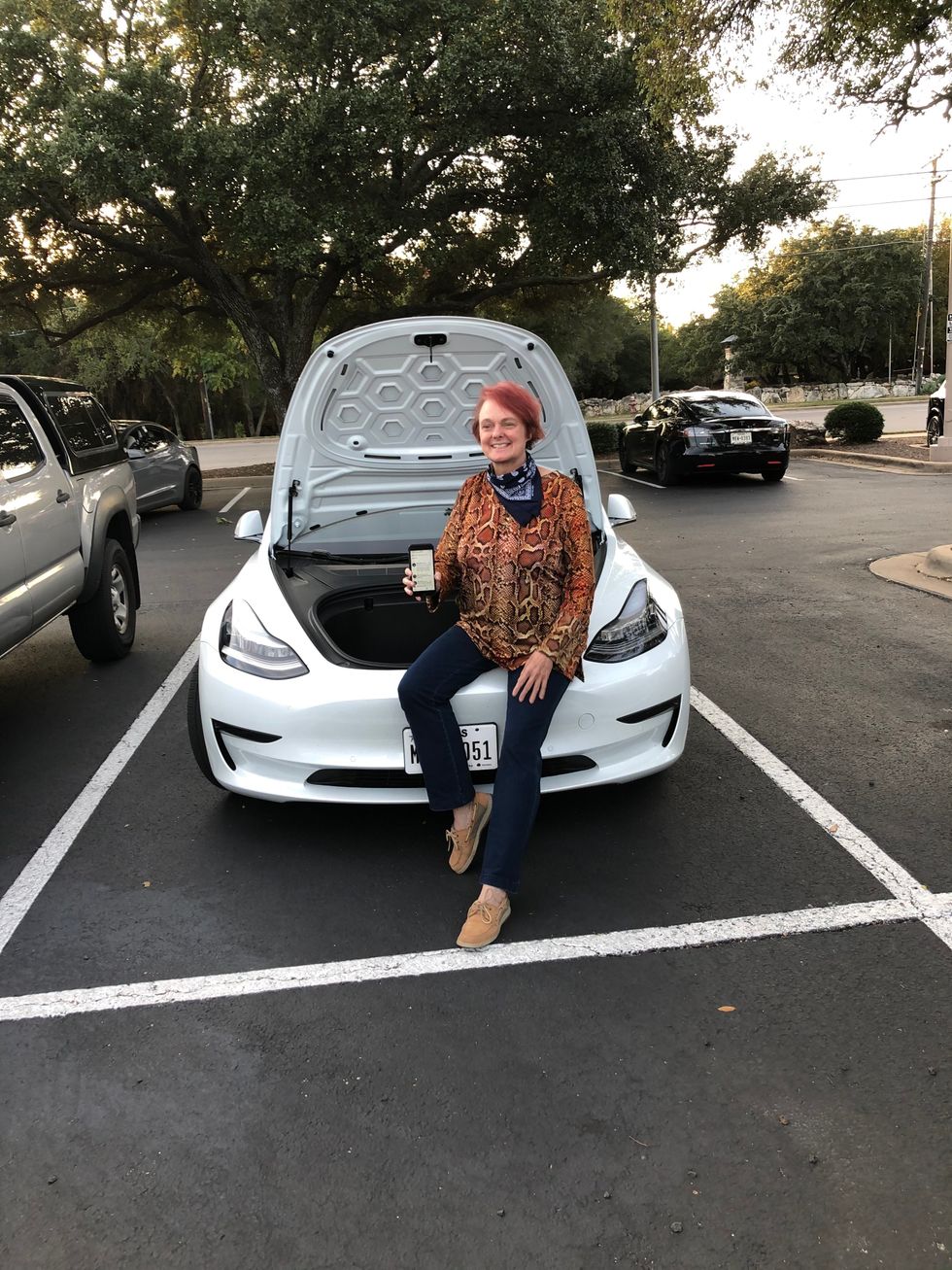 Gail Afar, a spokesperson for the Tesla Owners of Austin group, sits with her Tesla.
While the pandemic has impacted the group's operations, its leaders have started to host outdoor meet-ups again. The gatherings have grown from backyard get-togethers in the club's infancy to its now nearly 100-person membership.

Emese Szorenyi, an owners' club member and advertising executive at Saatchi and Saatchi, decided she was ready to leave New York and took her Model 3 on a trip with no set end destination. When she stopped in Austin in April, her car helped her feel at home.
"Everyone is so nice and welcoming," she said of the Tesla community in Austin.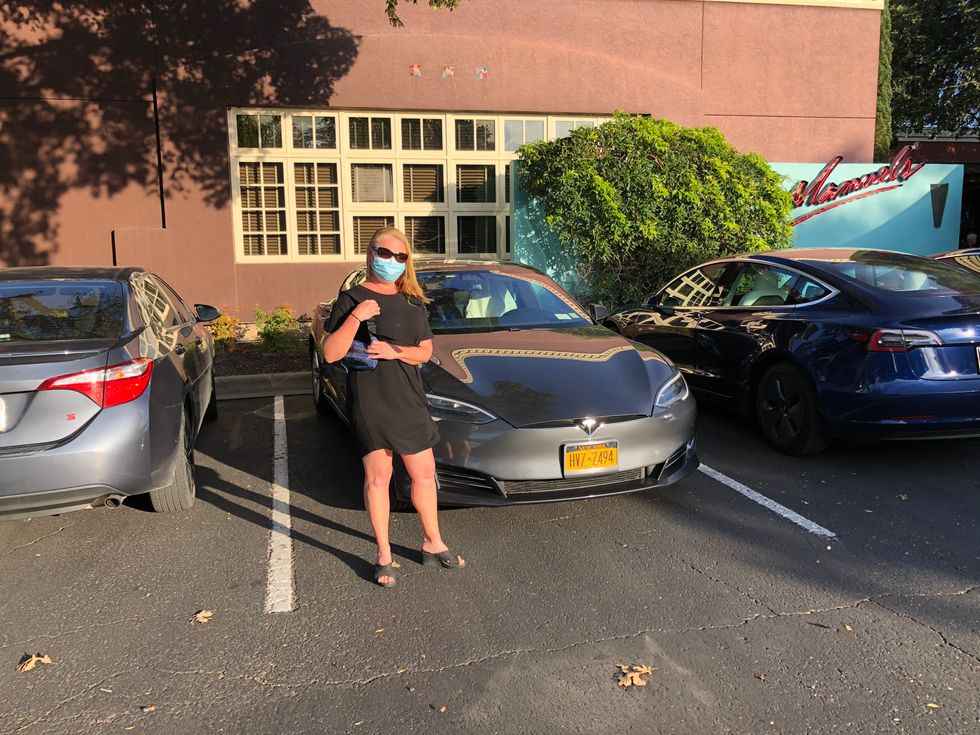 Emese Szorenyi and her Tesla with a New York license plate.
Szorenyi added that the car serves as an ice breaker when she stops at a charging station, giving her an immediate connection to strangers.

Tesla has seen enormous growth as a company in recent years. In 2019 it delivered 367,500 cars, up 50% compared to the year prior.
Despite the challenges of selling in Texas, the state has seen a huge jump in electric vehicle registration recently, in large part due to Tesla's popularity.
Mary Lauderdale, a retired Austinite and owner of a Model 3, shares that sense of enthusiasm.
As someone who has lived in Austin her whole life, she says the car represents many of the qualities that embody the city.
"Austin is pretty forward-thinking. People want to take advantage of the car's technological and environmental benefits," Lauderdale said, adding "the car keeps teaching me."