Bob Daemmrich
Bob Daemmrich
Bob Daemmrich is a longtime editorial photographer based in Austin specializing in current events, social issues, national and state politics. A graduate of the University of Wisconsin-Madison, he's done stints with the Bryan-College Station Eagle, Austin American-Statesman, the Texas Tribune and several wire services. In between gigs he enjoys life with wife Janis between Austin and Lake Buchanan and fishing the lower Laguna Madre.
Get connected with our daily update
Several hundred Austinites gathered in Republic Square Park on Saturday evening as gubernatorial candidate Beto O'Rourke stopped in Austin on his campaign trail.
The popular Democrat announced a run for governor on Nov. 15 and has since visited San Antonio, the Rio Grande Valley and other Texas cities before stopping in what could be his future home if he wins the November 2022 election.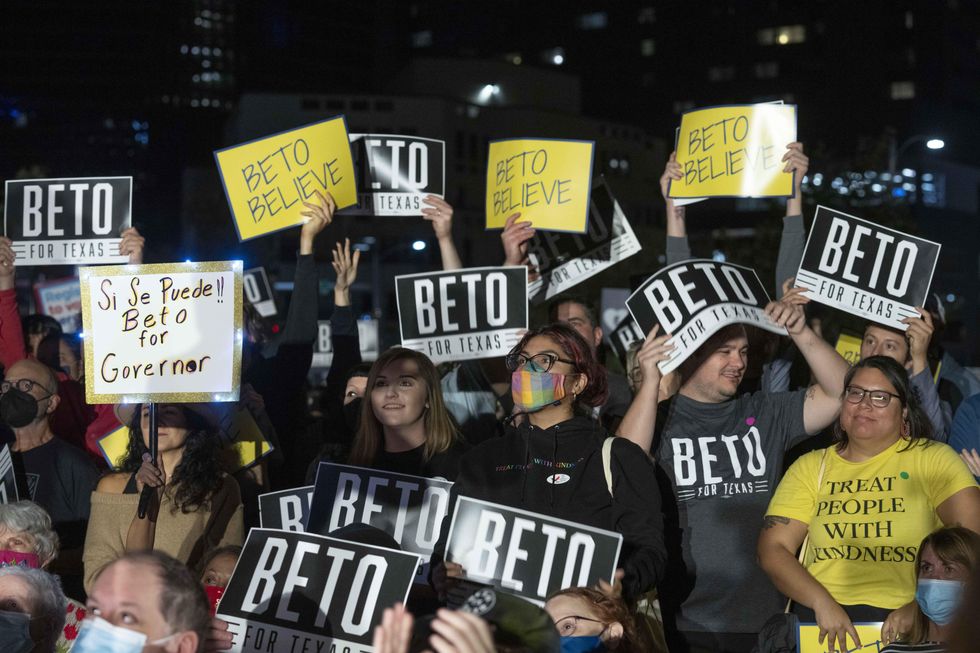 As a blue city, Austinites showed great support for O'Rourke as he said he would repeal the most recent conservative laws, including abortion restrictions and permitless carry. He also took a jab at Abbott's handling of last February's freeze that affected thousands of Texans.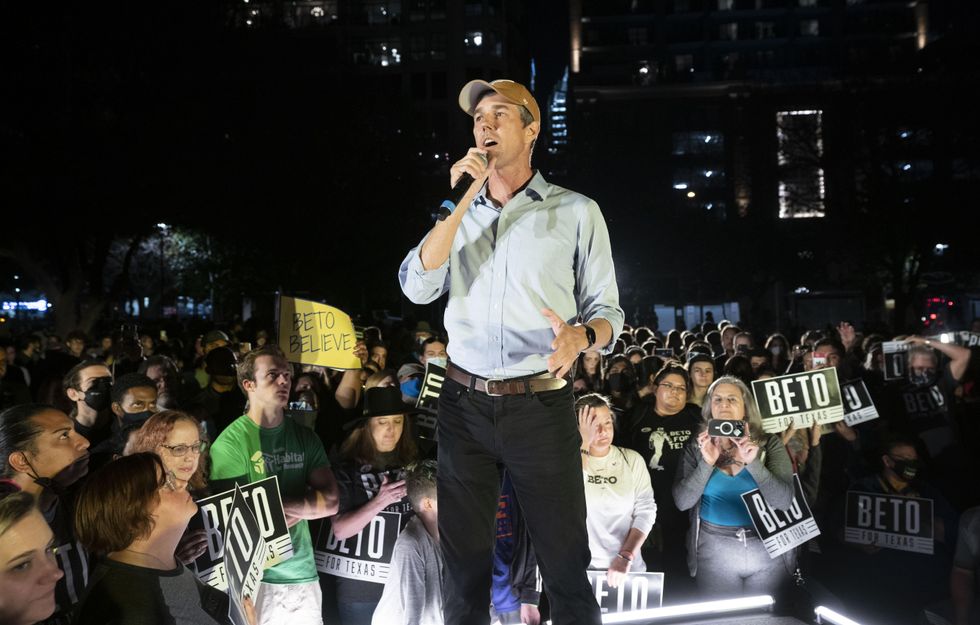 O'Rourke, a former three-term Democratic congressman from El Paso, gained steam as a political figure back in 2018 when he narrowly lost a race for U.S. Senate against Sen. Ted Cruz; he also ran in the 2020 Democratic presidential nomination before pulling out.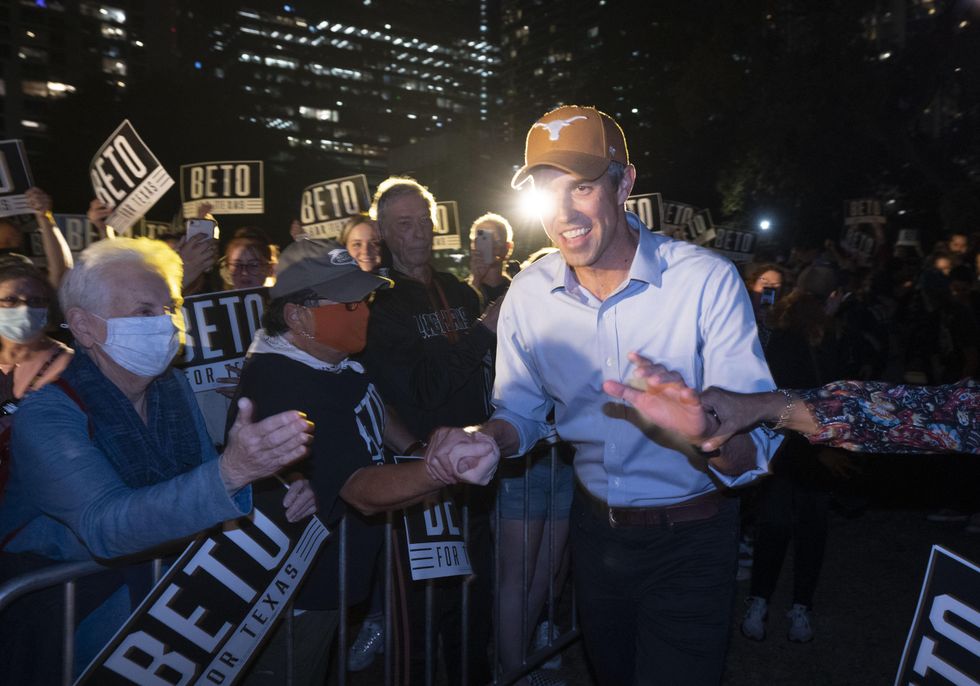 The candidate mentioned how when he ran for Senate, Texas saw the highest voter turnout in a midterm election and encouraged the crowd to get people to vote in the upcoming elections.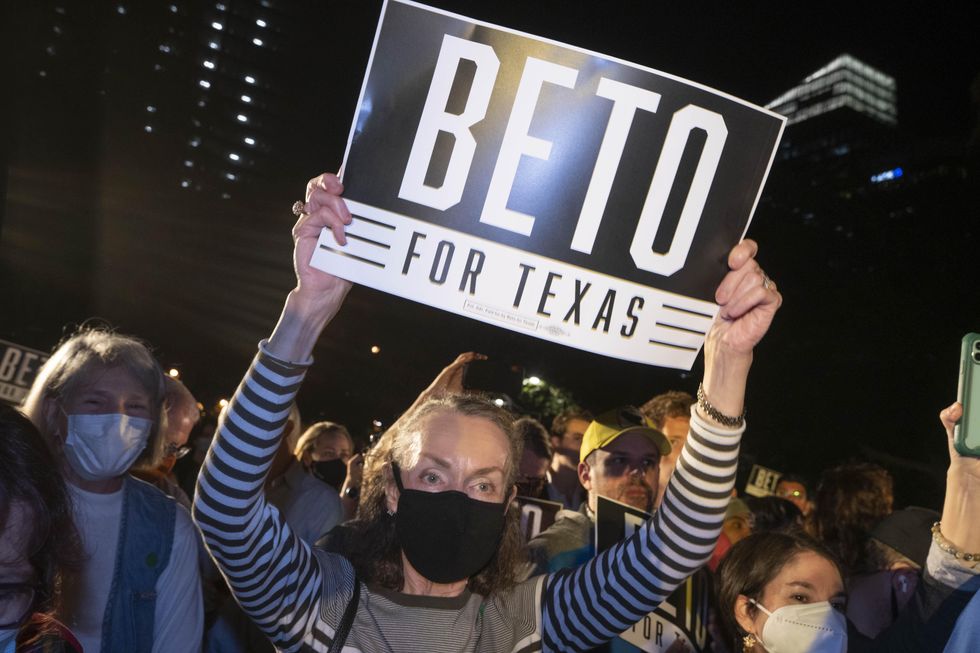 A supporter holds a sign in the front row at the rally.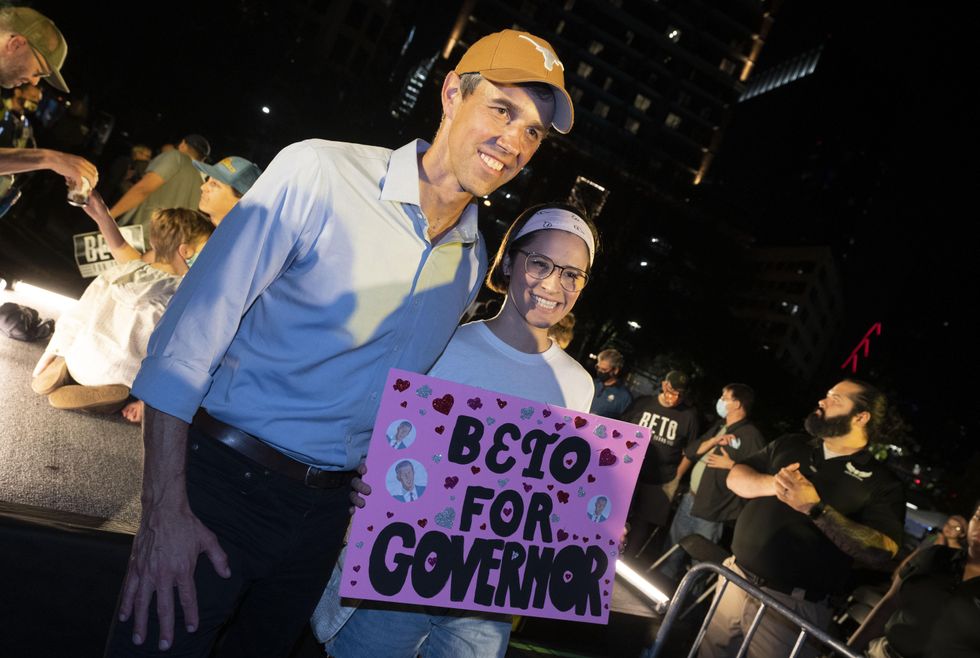 O'Rourke poses with a young fan as many take pictures with him.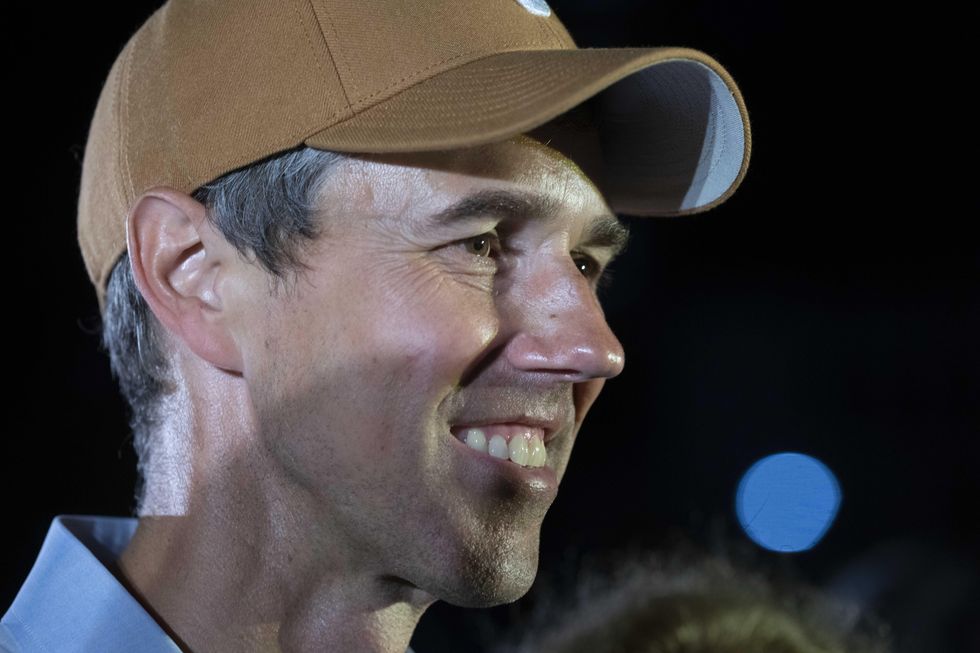 O'Rourke is up against Democrats Deirdre Gilbert and Michael Cooper in the primaries in March 2022 and if he wins, he could go up against Abbott in November; other Republicans running include Allen West, Don Huffines and Chad Prather.
In the latest University of Texas and Texas Tribune poll, 37% of respondents said they would vote for O'Rourke and 46% said they would vote for Abbott.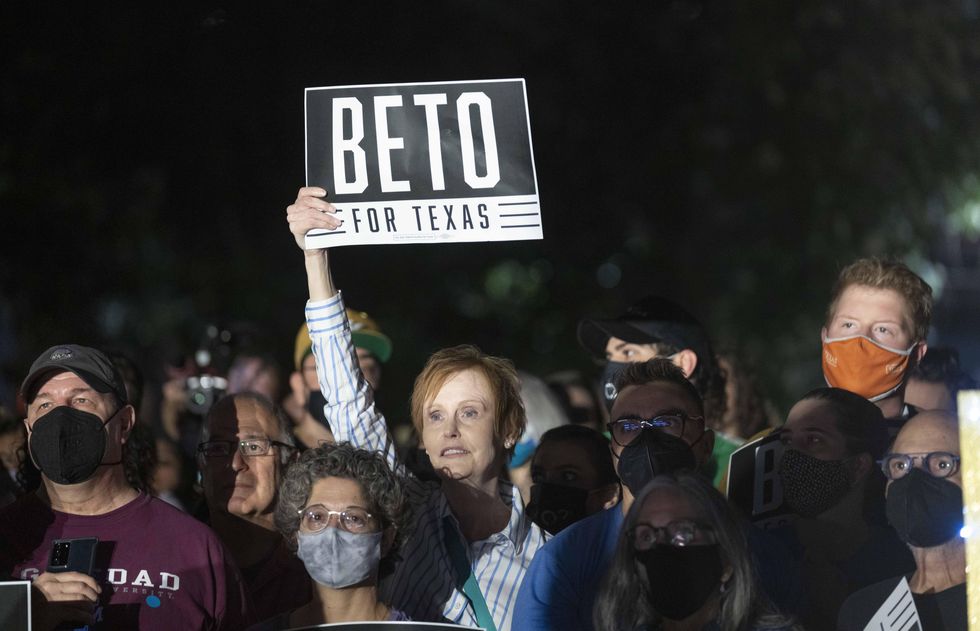 Next on his campaign trail, O'Rourke will stop in Sugar Land, Galveston, and Beaumont.
Austin ISD students have returned to the classroom for the first time since the pandemic closed down schools in March. The in-person classes, which some teachers fought against, are being taught according to a hybrid model that blends 25% on-campus capacity with virtual learning.
Here's a look at what school looked like on Tuesday of the first week.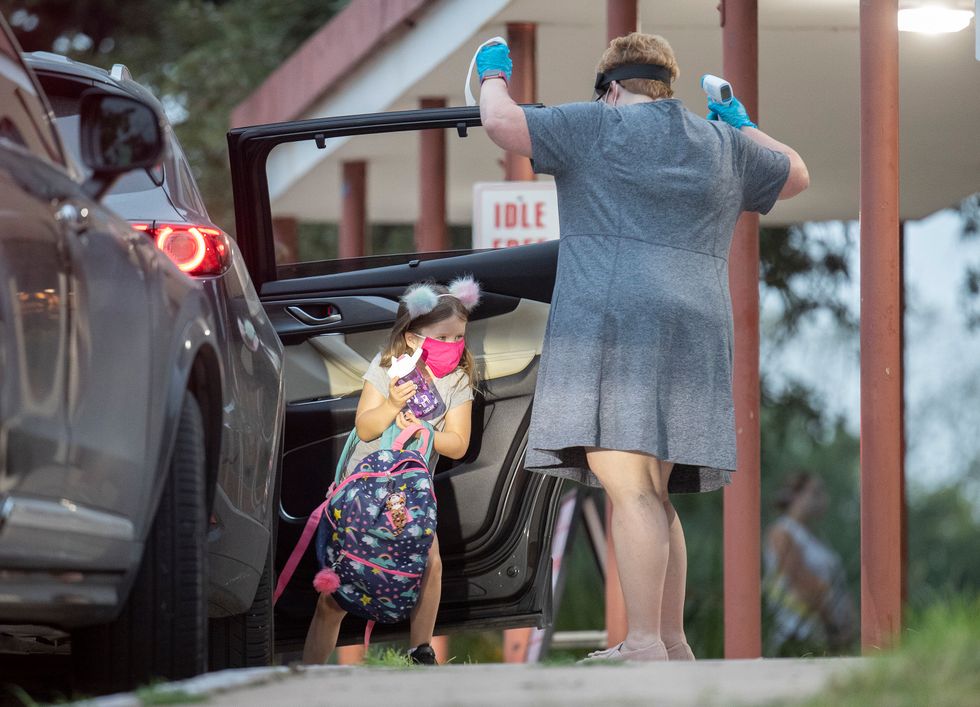 Longtime school principal Katie Achtermann checks in students for the second day of in-person classes at Barton Hills Elementary in South Austin. All students temperatures are checked on arrival, and face coverings are required to enter the building.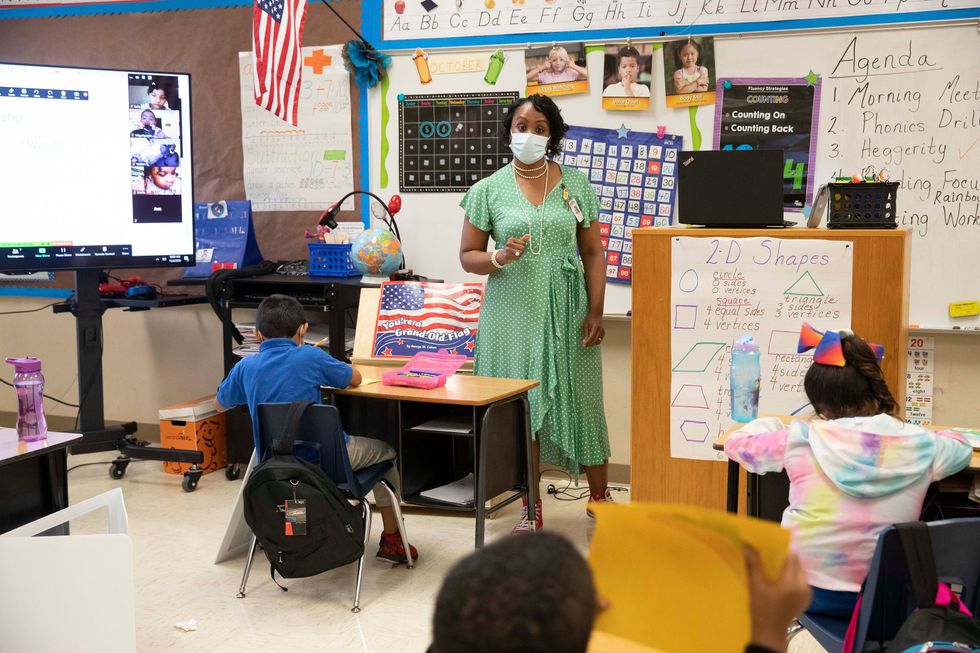 Under the careful watch of first grade teacher Nicole Miller, and with plenty of PPE ready, in-person learning takes off during the second day of classes at Campbell Elementary. The AISD school is using a combination of remote and in-person learning amid the pandemic.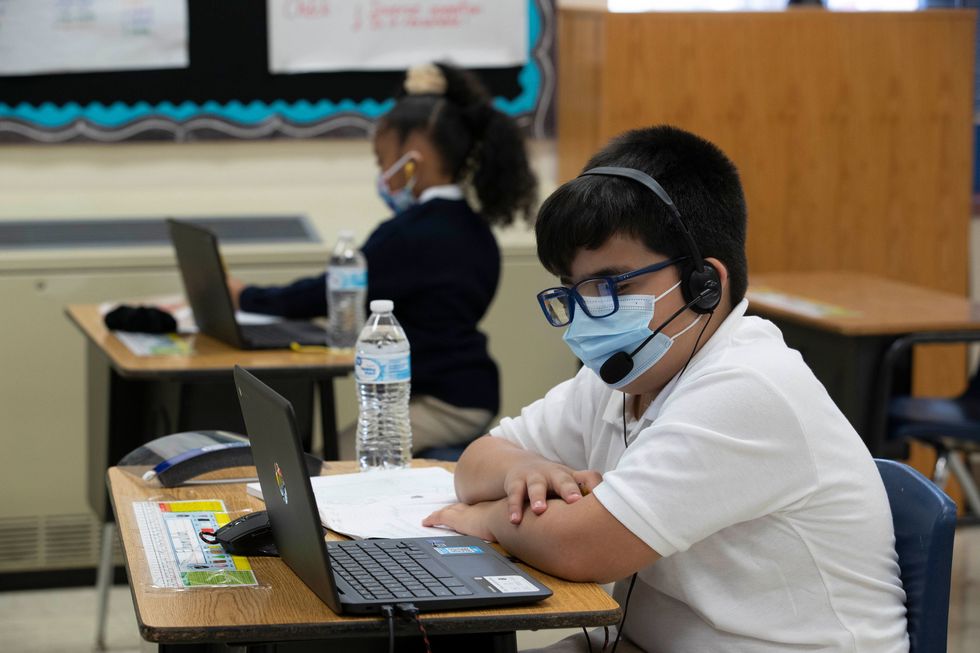 Second Day of In-Person Classes in Austin
In-person learning is optional for AISD families. The district is phasing in students to on-campus learning, starting with the youngest grades at each school.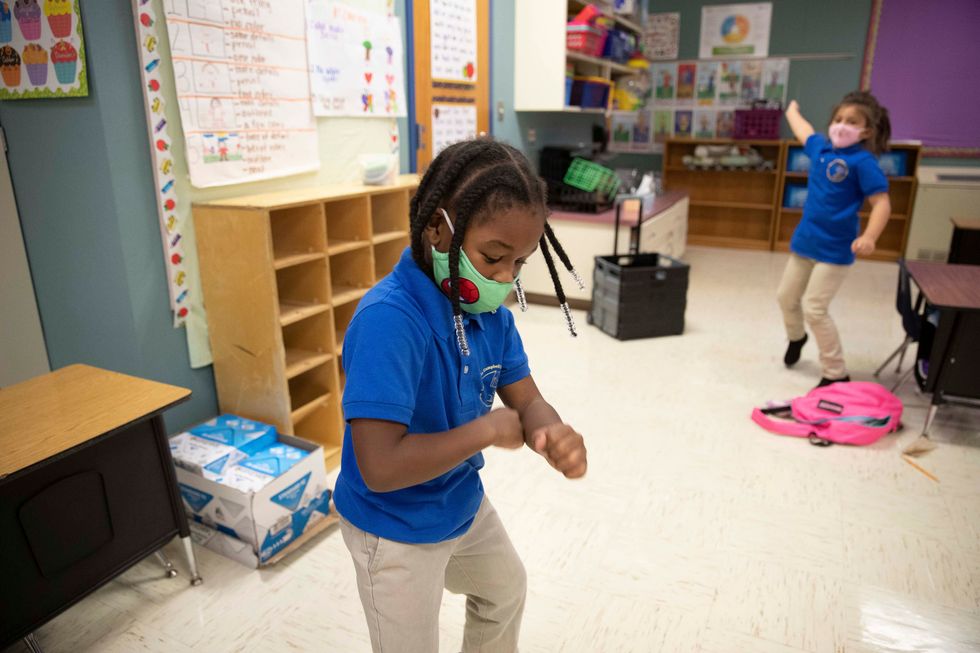 Kindergarten classes have yet to lose any of their spunk as most kids are glad to be back in the classroom.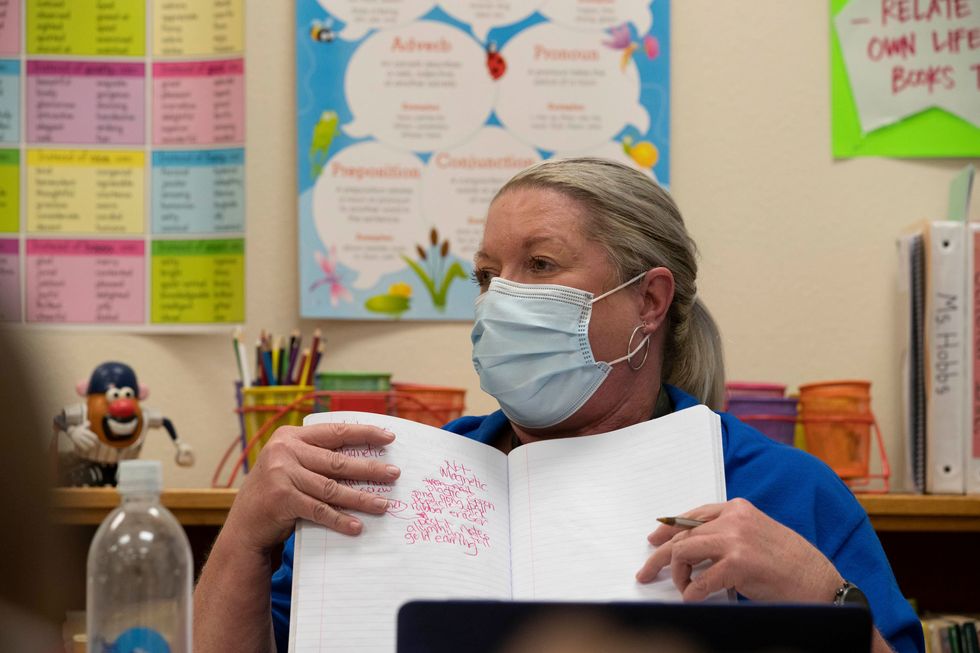 Seasoned teacher Clarissa Hobbs is back in the classroom to teach her students. AISD experienced a drop in enrollment as parents opted out of in-person school, possibly opting into learning pods, homeschooling or private school.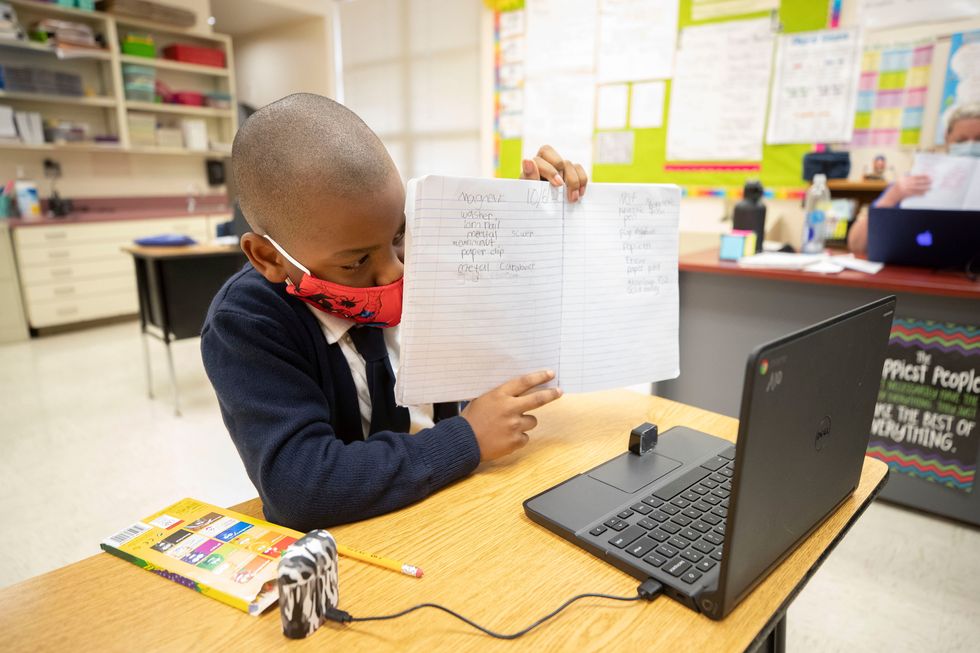 Student Amarin Mervin follows Ms. Hobbs' instructions to show his work to his classmates on screen. It's a learning experience that's new for everyone.
(Bob Daemmrich)
Defending state football champion Westlake High School kicks off their season with a 53-7 win against Schertz's Clemens High School on Friday. A season like no other for athletes everywhere, COVID-19 safety precautions were taken with limited fans and social distancing in the stands and masks being worn by everyone in attendance.
Here's a look at Friday's game.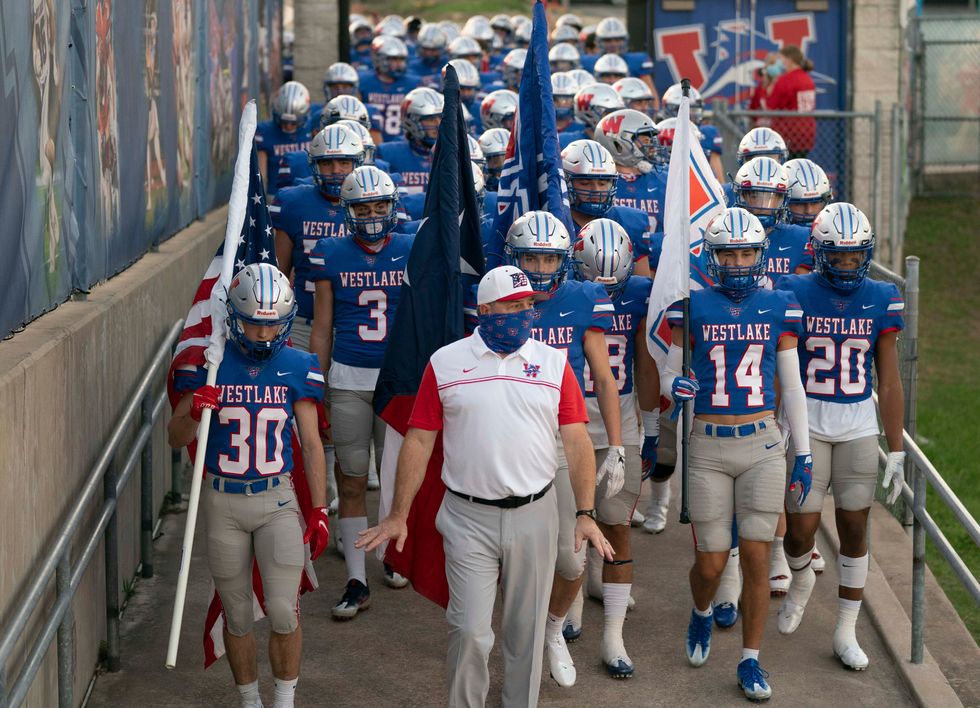 (Bob Daemmrich)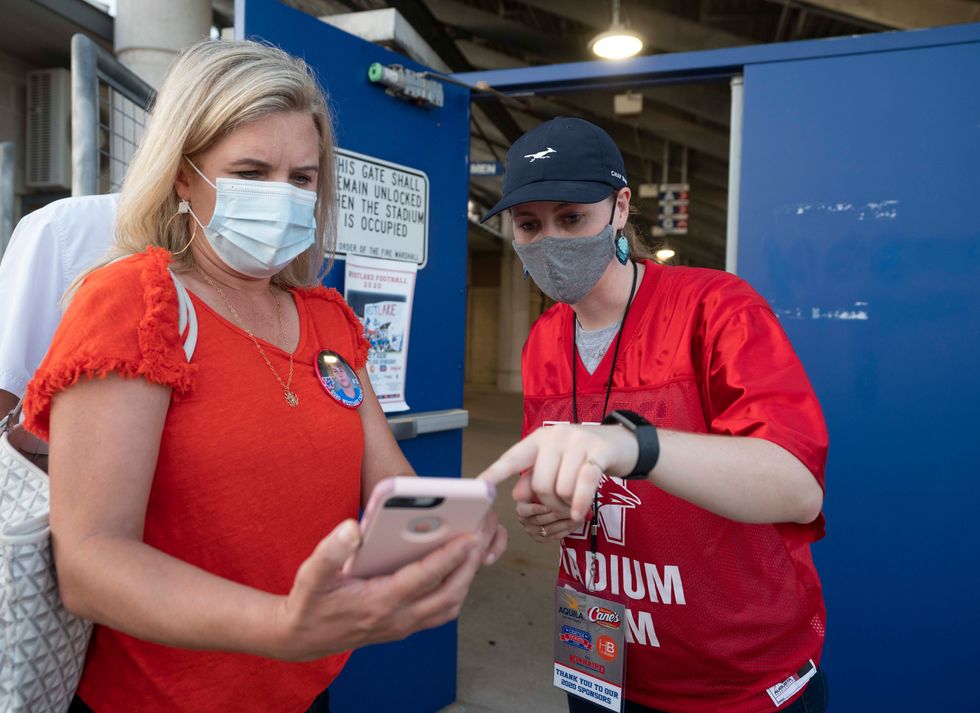 Westlake Vs. Schertz Clemens
(Bob Daemmrich)
Parent Raleigh Taylor checks tickets at the entry of the Chaparral Stadium. Ticket purchase was limited to four for football parents, two for spirit parents, one for students, and two for season ticket holders and the general public. All tickets were only available online.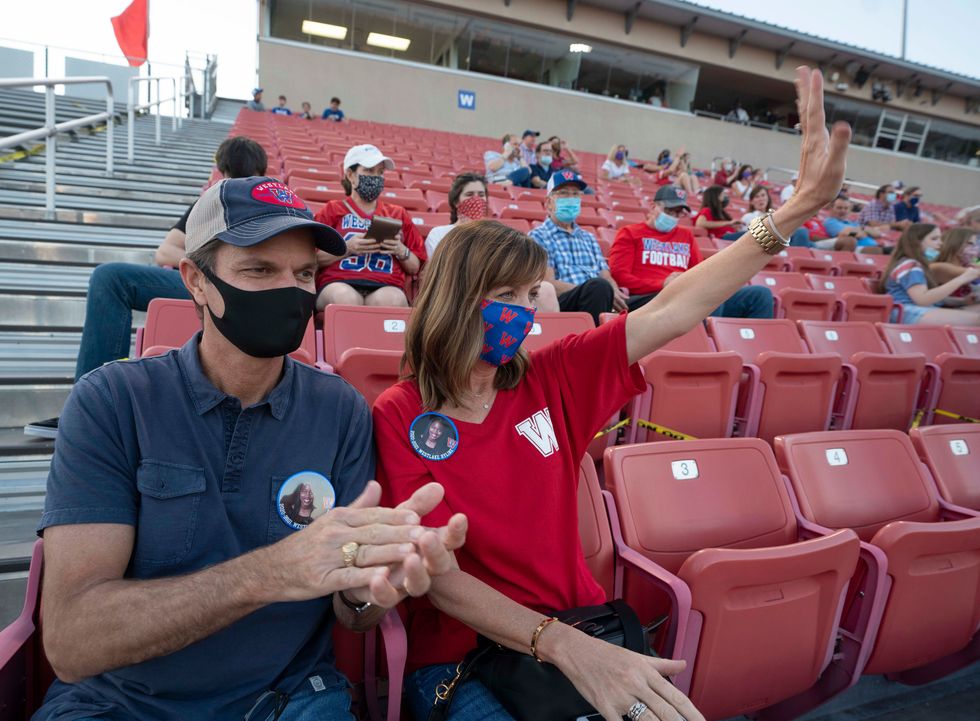 Westlake Vs. Schertz Clemens
(Bob Daemmrich)
Hyline dance team parents Russ and Kristi Ray cheer their daughter Rose on as she heads to the field before the start of the game. Seating at the game was on a first-come, first-serve basis with every other row taped off for social distancing.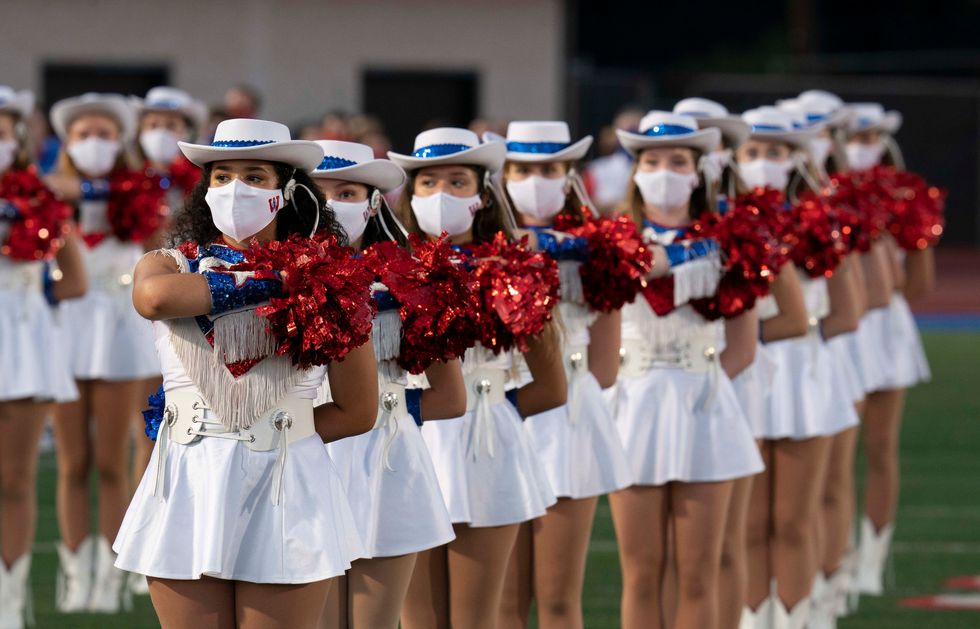 (Bob Daemmrich)
The Westlake Hyline dance team wears masks in their return to the Friday night lights.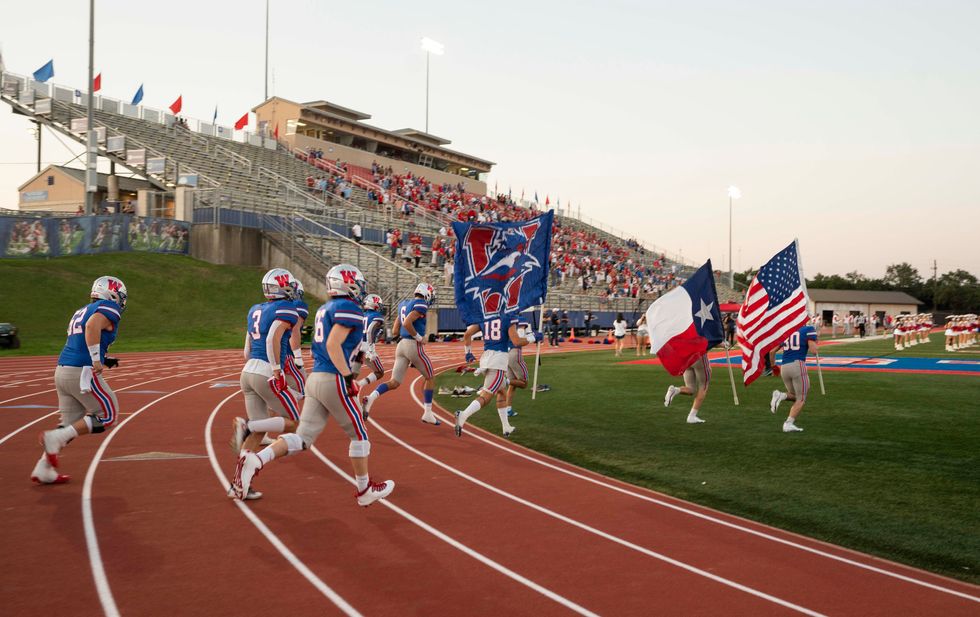 (Bob Daemmrich)
The state champs head to the field in their first home game of the season to face the Clemens Buffalos.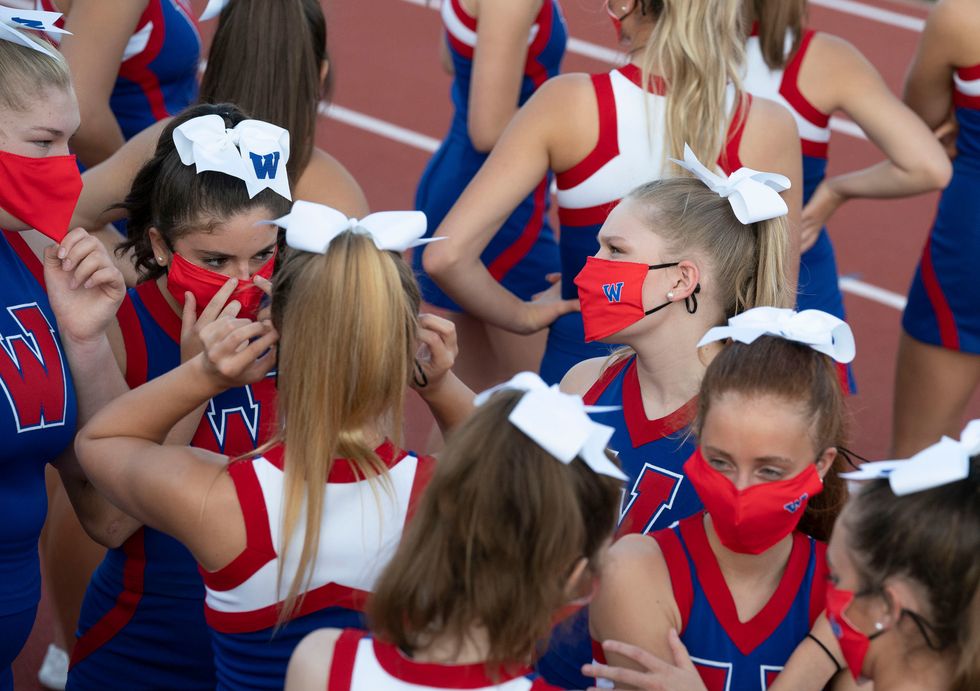 (Bob Daemmrich)
Westlake cheerleaders prepare in anticipation of the start of the game.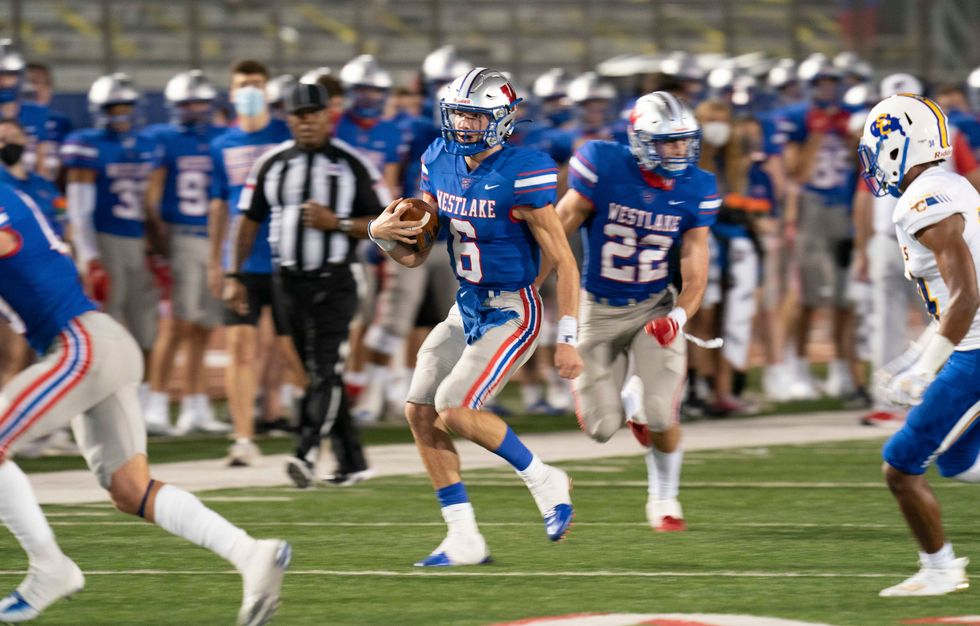 Westlake Vs. Schertz Clemens
(Bob Daemmrich)
Quarterback Cade Klubnik runs for yardage on his home field, working toward a win against the Buffalos.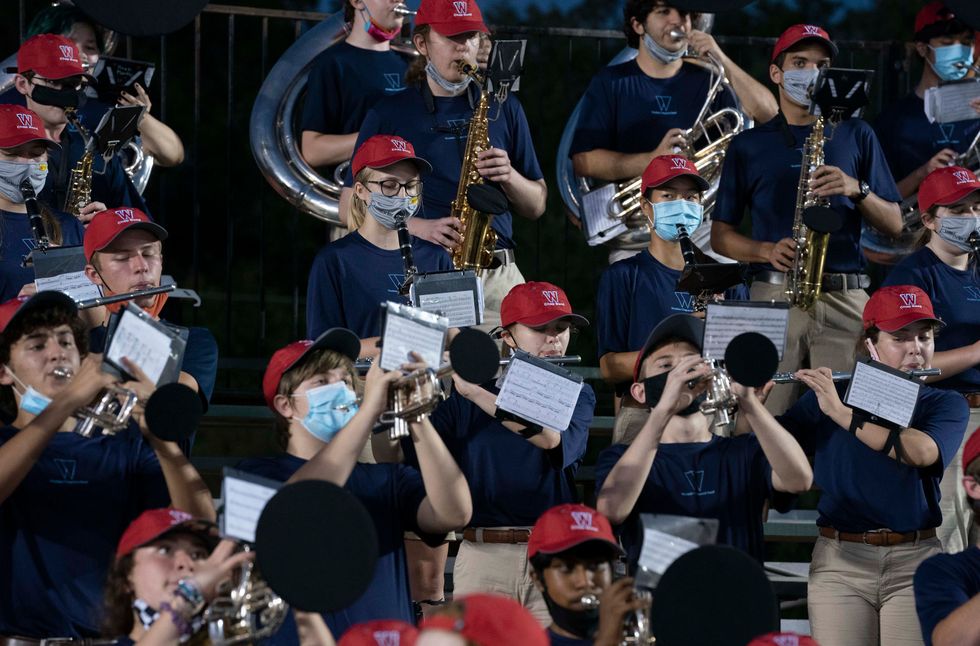 (Bob Daemmrich)
The Westlake band performs in the stands with some pulling their mask down and others playing through a hole in their mask.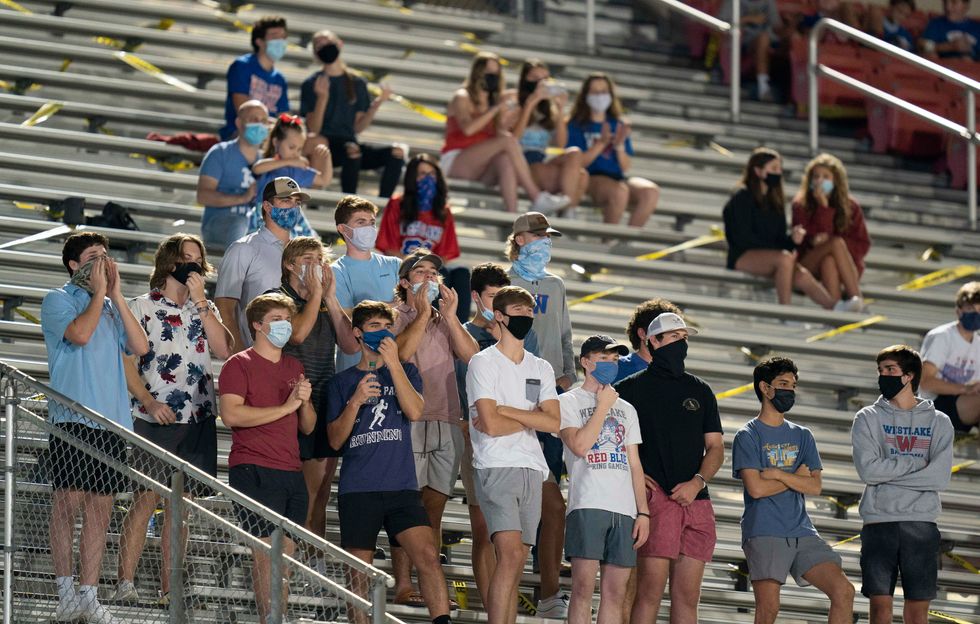 (Bob Daemmrich)
Students cheer as their team sweeps the field touchdown after touchdown.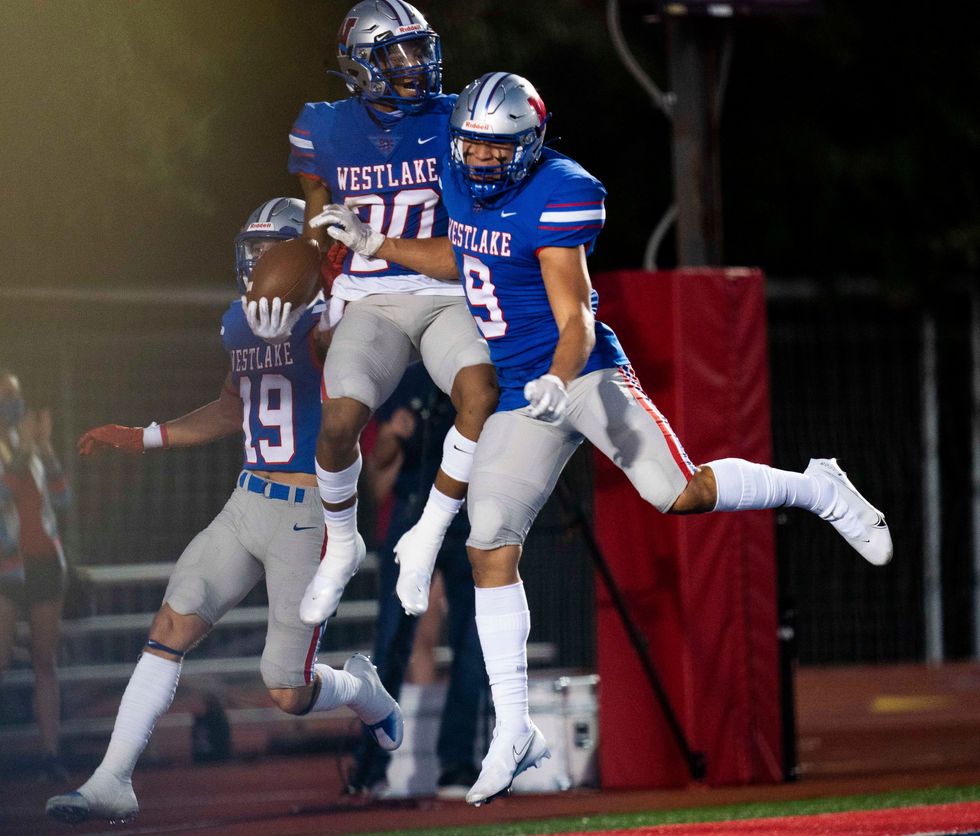 (Bob Daemmrich)
Zane Minors (20) celebrates a touchdown with teammates Luke Nicklos (19) and Jaden Greathouse (9). The Chaps rolled over Clemens, 53-7 in their first game of the Covid-shortened season.