Austonia AM
100% Austin news, info, and entertainment, straight to your inbox at 6 a.m. every morning.
In five minutes, you're fully informed and ready to start another great day in our city.
Bryan Rolli
Bryan Rolli is a music journalist and musician living in Austin by way of Philadelphia. His work has appeared in Forbes, Billboard, Consequence of Sound, the Austin American-Statesman and more. Twitter: @bryanrolli
Get connected with our daily update
Tarrytown's Casis Village shopping center is buzzing with activity on a crisp Sunday afternoon in December. Customers flock to Randall's to check off their grocery lists, grab seasonal lattes from Starbucks and peruse the center's various thrifty boutiques and jewelry stores for Christmas gift inspiration.
For many longtime Austinites, the bustling plaza may bring back memories of the former glory of one of the city's most famous and controversial shopping centers, which has since been reduced to a ghost town by its authoritarian landlord.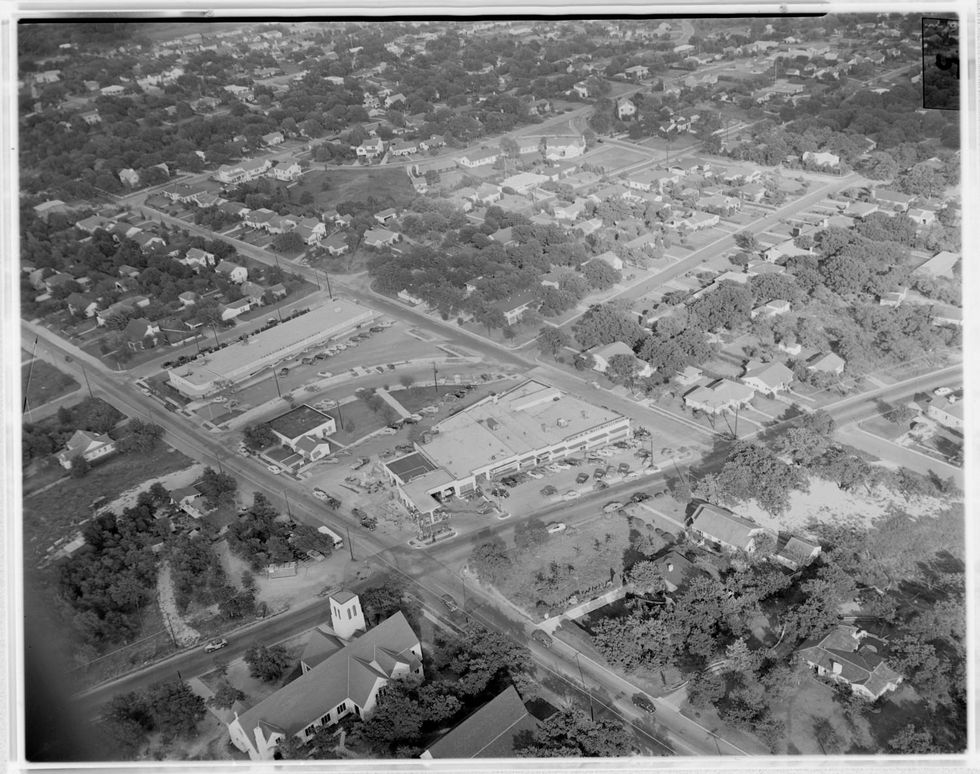 Aerial view of TarryTown Shopping Center flanked on the west by Exposition Boulevard and on the south by Windsor Road in 1948. (Austin History Center, Austin Public Library)
Towering over a corner of the Casis Village that used to belong to a Blockbuster is the Tarrytown Pharmacy. It has served locals since Dec. 6, 1941, the day before Japanese soldiers attacked Pearl Harbor. Far from your run-of-the-mill chain pharmacy, the nearly 80-year-old apothecary beckons customers to roam its aisles and browse its assortment of artisanal gifts, including decorative stationery, denim dresses and scented candles with names like "baltic amber" and "santiago huckleberry."

Before it relocated to Casis Village in 2010, the Tarrytown Pharmacy operated out of the TarryTown Shopping Center, roughly half a mile down the road. These days, the once-thriving center now stands largely desolate, cutting a vastly different figure than the bustling Casis Village.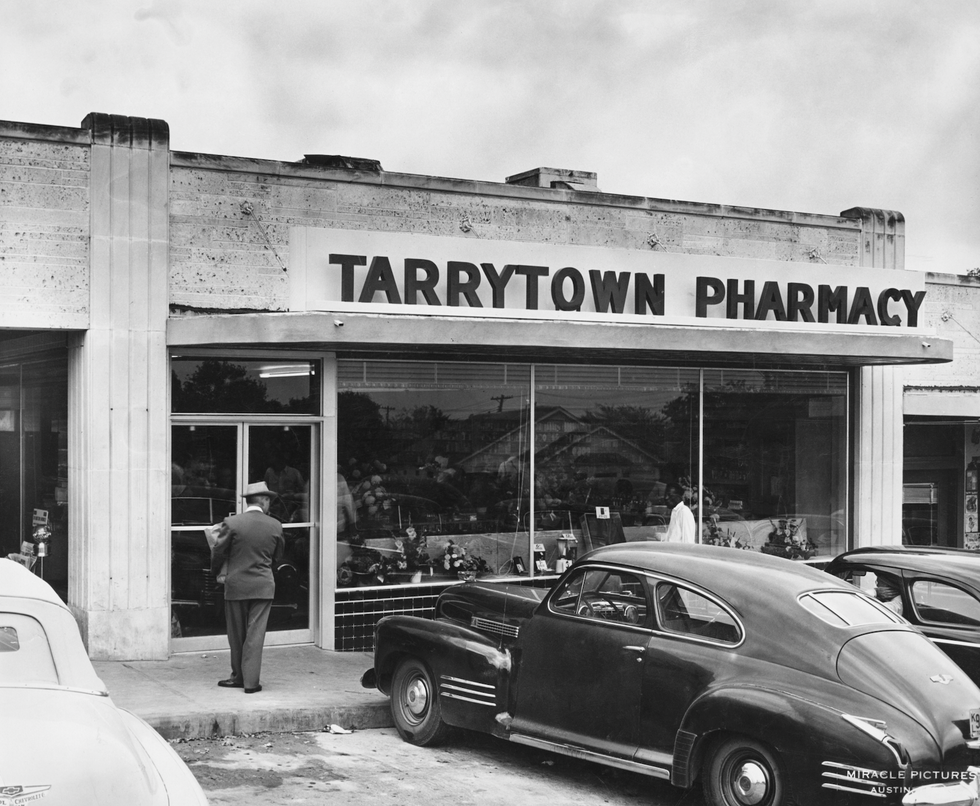 The Tarrytown Pharmacy in the TarryTown Shopping Center before it moved to Casis Village. (Blair Newberry)
Save for the handful of couples eating lunch at vegan gastropub the Beer Plant, there are few customers to be found between the barbershop, liquor store, vegan grocery, various exercise studios and Austin Pets Alive! that occupies the TarryTown Shopping Center's sprawling corner lot.
A sign facing the street next to the TarryTown Shopping Center bears a picture of a lamb on one side and a cow wearing a Santa hat on the other. Its two all-caps slogans create a fitting credo for the center's mercurial landlord, Jeanne Crusemann Daniels: "PEACE TO ALL BEINGS" and "JOY TO ALL BEINGS."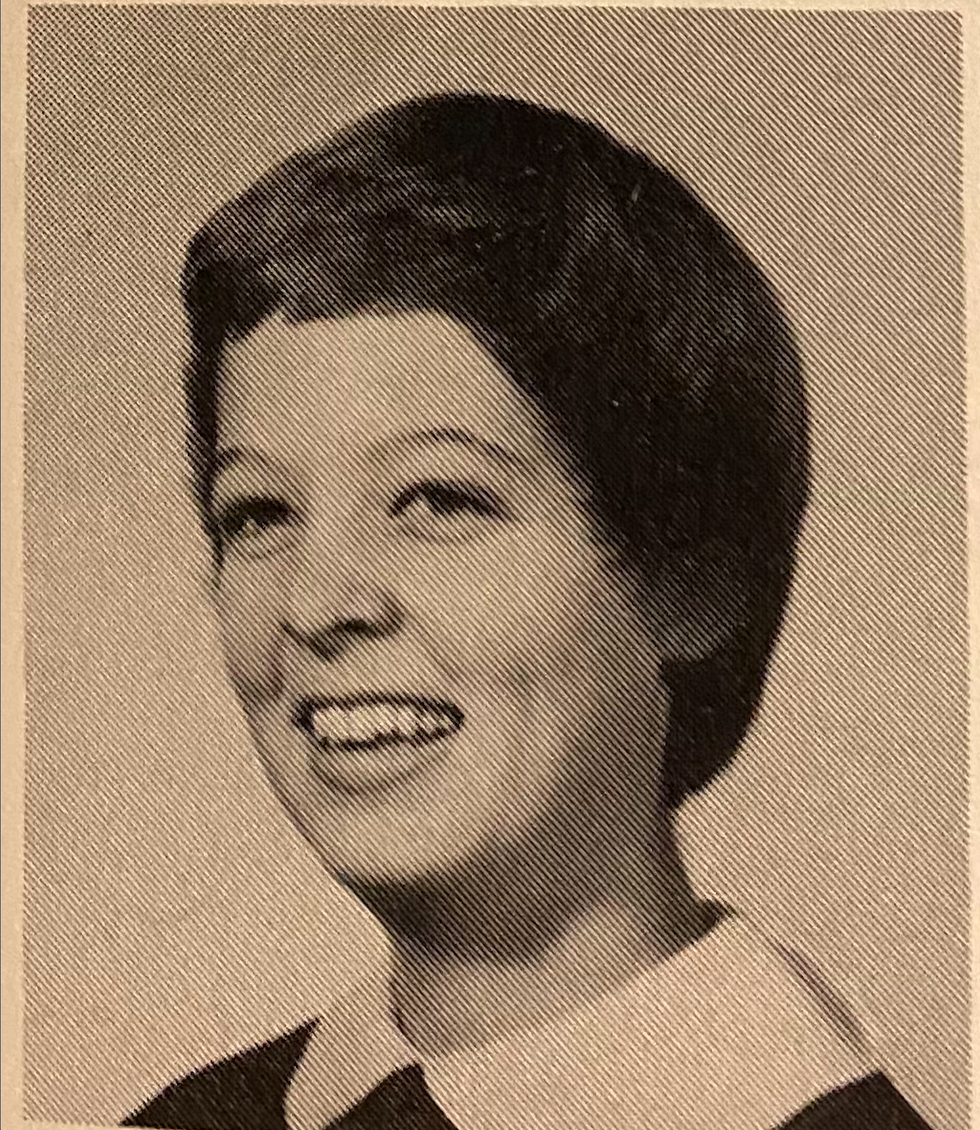 Jeanne Crusemann in high school. (Lynn Pugh Remadna)
A staunch animal rights activist and vegan, Daniels is seldom seen at the TarryTown Shopping Center, but her presence is always felt. Since inheriting the center from her mother Mary Lee Crusemann, in 1999, Daniels has systematically eliminated every business that used or sold animal products.
Restaurants like the beloved Holiday House burger joint and Texas French Bread met the chopping block, as did the TarryTown Pharmacy, which sells drugs tested on animals. But Daniels' policy also extended to the Austin Shoe Hospital, which was ordered to keep its leather shoelaces out of sight from customers; Steve's Liquor & Fine Wines, which was barred from putting caviar in its gift baskets; and the Chevron filling station, which was forced to stop selling milk-based candy bars.
The TarryTown Shopping Center used to be a place where kids could drop their bikes and grab a malt after school, local politicians could hold court over baskets of burgers and fries and customers could get their prescriptions cheerfully refilled by memory. But Daniels' iron-fisted policies have transformed it from a thriving community hub into a barren relic that doesn't adequately meet the needs of the neighborhood, according to several former tenants and longtime Tarrytown residents.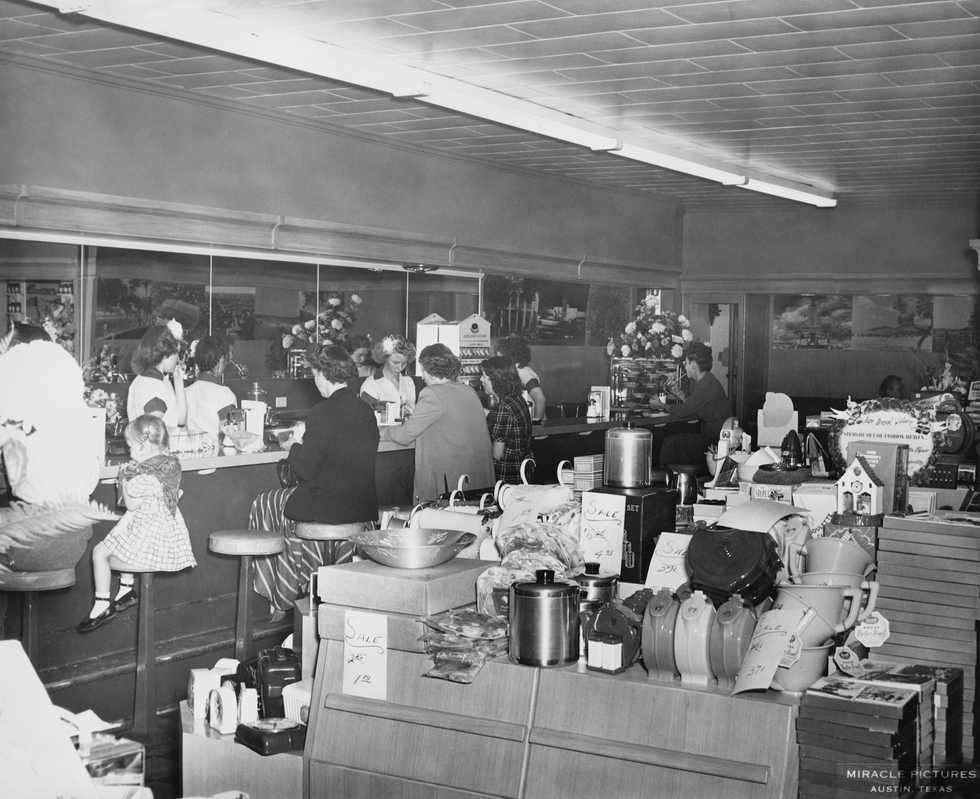 The Tarrytown Shopping Center attracted many for its busy shops and restaurants. (Blair Newberry)
"It was part of the fabric of what made that neighborhood so great," says Mark Newberry, owner of the TarryTown Pharmacy. "And now when you drive by, it's something that you hold against the neighborhood."
Daniels declined to be interviewed for this story, as she has turned down many reporters over the years. When asked about the origin of her commitment to animal rights, she recommended—via Belva Green, owner of the DT Land Group, which manages the TarryTown Shopping Center—two books: Peter Singer's "Animal Liberation: A New Ethics for our Treatment of Animals" and Ernest Freeberg's "A Traitor to His Species: Henry Bergh and the Birth of the Animal Rights Movement."
If Daniels' policies are confounding and infuriating to many Austinites, they're also remarkable. She is a rare breed of a business owner who makes her decisions based solely on principle, not profit. And she is rumored to have passed up much of the latter, declining various offers from locals to buy the TarryTown Shopping Center for several times its estimated value.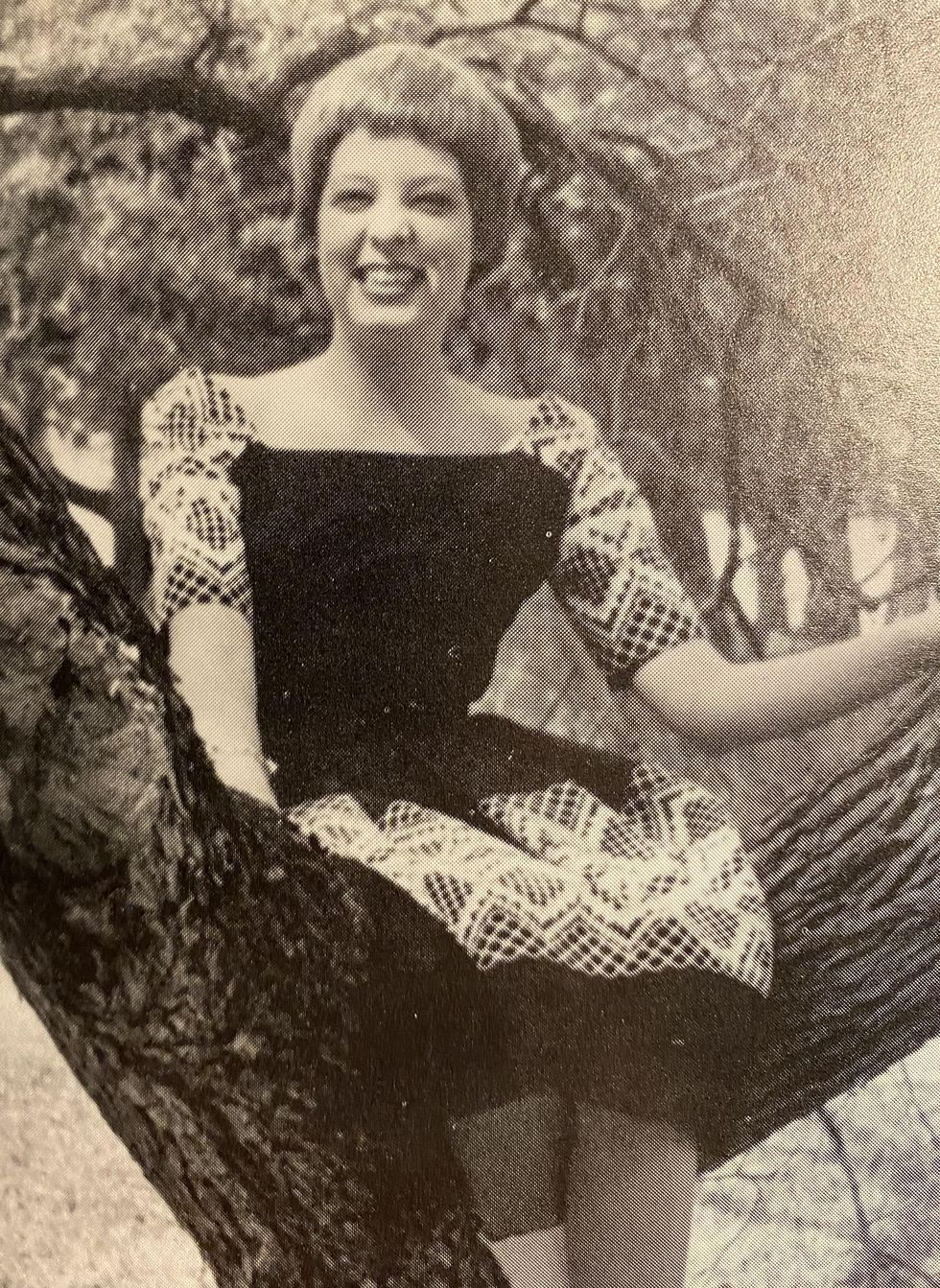 High school yearbook photo of Jeanne Crusemann. (Lynn Pugh Remadna)
"She couldn't care less about making money," Newberry says. "She's trying to drive an agenda. And when you put someone who doesn't care about money and her agenda together, that's very dangerous."
The TarryTown Pharmacy has been in the Newberry family for three generations, since Gatewood Newberry purchased the store from original owner Guy Kelly in the 1940s. At its original Tarrytown Shopping Center location, the pharmacy quickly became a pillar of the community, a place for shoppers to grab a malt at the soda fountain or play a few rounds of pinball at the front of the store while waiting to get their prescriptions filled.
"There was a whole little group from the neighborhood," says Lynn Pugh Remadna, whose family owned a bridge construction company and leased office space in the TarryTown Shopping Center for decades. "They'd sit (in the pharmacy) and just have a great time talking, you know, having their coffee and talking about how to solve the world's problems."
TarryTown shoppers could also congregate at Ralph Moreland's Holiday House and savor one of the owner's famous flame-grilled hamburgers. The local hotspot drew numerous high-profile guests over the years, including golfer Arnold Palmer, actor Dennis Quaid and George W. Bush, then the governor of Texas. Regardless of their resume, every Holiday House customer was treated with the same respect and discretion, per Moreland's policy.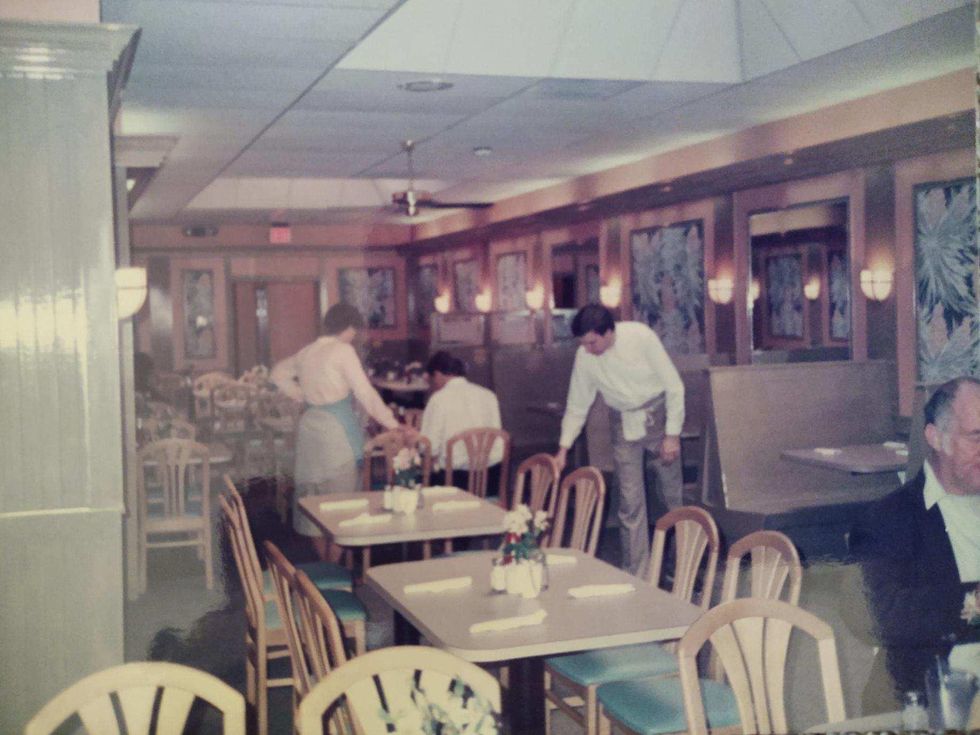 Holiday House in 2004 before it closed. (Jeannie Moreland LeTeff)
In its heyday, the TarryTown Shopping Center radiated friendliness and security. Parents could catch up with their neighbors as they stocked up on weekly provisions at the grocery store, and they knew their kids were in good hands if they went there after school to grab a bite to eat with their hard-earned allowances.
"I remember many times, if I ate all my breakfast, my grandpa would give me 50 cents to $1.50 and tell me to go down to the pharmacy, and I would get special treats, whether it was ice cream or a shake or fudge," says Moreland's granddaughter, Lono Zurita. "Everybody knew everybody's name. It was really a close-knit community."
In 1857, Gov. Elisha Pease purchased the land for the TarryTown estate, then known as Woodlawn, from Texas State Comptroller James Shaw. Pease's grandson, Niles Graham, opened the first phase of Tarrytown—named for the family's New York summer retreat—in 1934 along with his cousin Murray Graham, his sister Carrie Margaret Graham and her husband Paul Crusemann. Five years later, they opened the Tarrytown Shopping Center at the intersection of Windsor Road and Exposition Boulevard, with the goal of providing a one-of-a-kind shopping destination for what would become one of Austin's wealthiest neighborhoods.
For a while, it did just that. "It was one of the finest retail centers in the entire state. I mean, it was jam-packed 24/7," says Newberry, who graduated from high school in 1996 and witnessed many of the TarryTown Shopping Center's banner years. "That parking lot would be 100% full, and some days, it would overflow onto the street. And I remember thinking, wow, I sure am lucky that my dad owns the store because I can park in the back. Because there literally would not be anywhere to park."
Paul Crusemann's son Paul Conrad Crusemann, married Mary Lee Wilson in 1940, and she inherited the center after his death in 1968. Reverently referred to as "Mrs. Crusemann" by many of her tenants, Mary Lee was a tough but fair businesswoman and a razor-sharp dresser whose vintage Jaguar couldn't be missed. Crusemann commanded respect and was particular about what tenants could display on her properties.
Neal Newberry, former owner of the TarryTown Texaco and uncle of Mark Newberry, quickly learned that when he decorated his storefront with commemorative Indy 500 banners one year.
"I saw her at the intersection where the stoplight is," Neal recalls. "She was staring at all these banners, and she made a beeline on the property. I'm standing out there, of course, and she rolls up, cranks her window down and says, 'Neal, you're trashing my property. Get them down.'"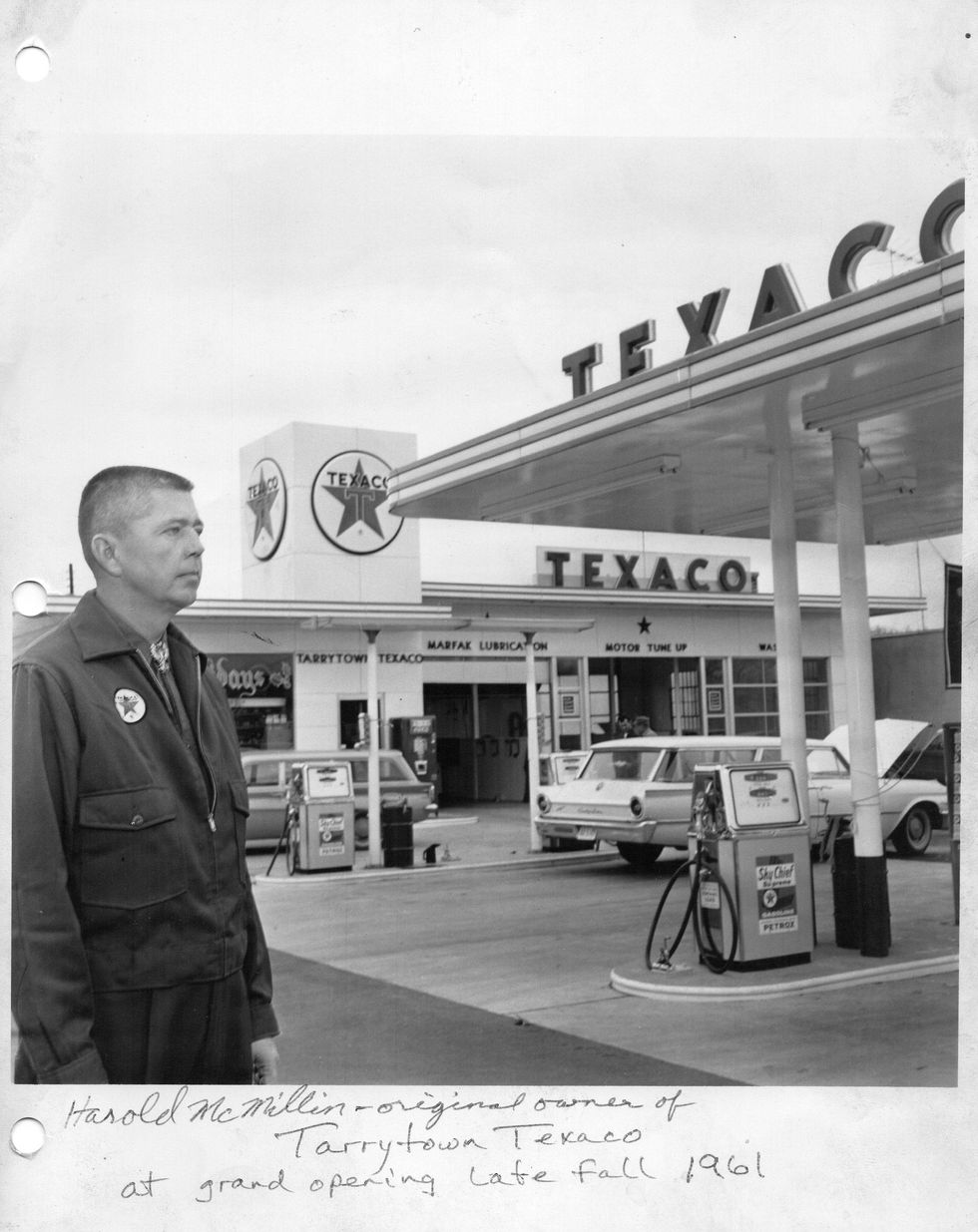 The original owner of the TarryTown Texaco in 1961. (Neal Newberry)
Daniels, whom Remadna describes as a "glamorous, platinum-haired woman" in her later years, did not share her mother's business savvy, according to several former tenants. After inheriting the TarryTown Shopping Center in 1999, she instantly began overhauling it, as if to announce her homecoming with a vengeance.
"When her mother died, she had this big funeral over at Good Shepherd (Episcopal Church). It was like a dog and pony show," says Remadna, who briefly overlapped with Daniels at Austin High School. "It was like, 'Look at me, here I am. I was plain Jane and now look at me. I'm glamorous. I've got the center and y'all can't do anything about it.'" (Speaking of glamour: Several former tenants also talk of a fabled photograph of a pre-vegan Daniels wearing a lavish fur coat that exists somewhere in the ether among old Austinites.)
By that point, Remadna's family had left the TarryTown Shopping Center. Remadna had gone to the City Council on Crusemann's behalf to petition for a renovation of the center in the mid-'80s. The renovation was approved, but Crusemann wanted to place her family in a second-floor office across the street, which wouldn't have worked for her father, Robert Pugh, who suffered from arthritis.
Remadna wonders if the proposed move was part of Daniels' plan to replace the businesses on the main side of the TarryTown Shopping Center with retail. "(My father) didn't want to (leave Tarrytown), but it was kind of forced in some ways," she says. "And after I had gone to the City Council for her to get approval for her redo, I thought, 'Well, that's kind of ironic, isn't it?'"
Under Daniels' draconian rule, restaurants like the Holiday House, Texas French Bread and Chinese restaurant Formosa became the most obvious victims. When their leases prevented Daniels from ousting them entirely, she imposed outlandish restrictions that made it virtually impossible for them to do business.
"One day we were supposed to have a spray, or food safety bug inspection and all that, and she stopped it," Zurita says. "She had people outside on the sidewalk, collecting ants with straws."
The scene would have been farcical if it weren't so dire for Moreland. "You don't fail your complete health inspection, but you get fined from the city if you're not following protocol, which she tried to block," Zurita says. "So it became really, really nightmarish at the end."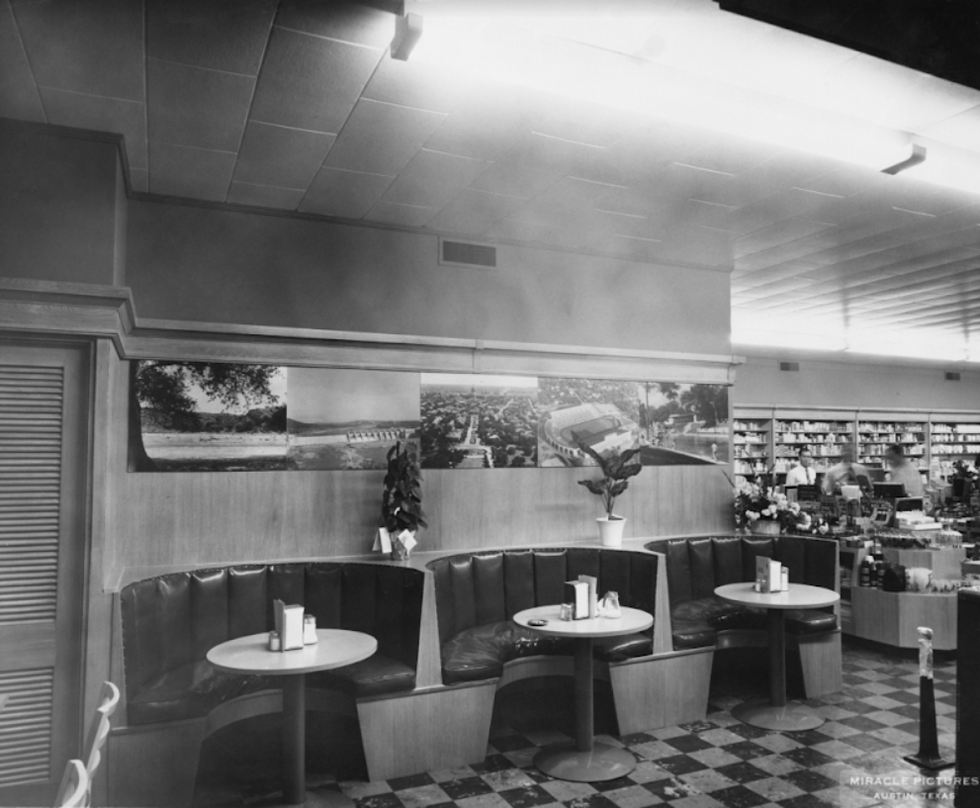 (Blair Newberry)
Newberry likewise had to do pest control after hours on the weekends to fly under Daniels' radar. He had also stopped selling leather-bound planners and beef jerky in the pharmacy, but the final straw came in August of 2009, when Daniels' representative told him he could no longer administer flu shots, which are mostly made using eggs.
"Her representative came and said, 'Hey, you can't give flu shots anymore,'" Newberry recalls. "This is a pharmacy. That's what we do. I can't not give flu shots."
By then, foot traffic at the TarryTown Shopping Center had atrophied to the point that Newberry and his employees had begun parking in front of the pharmacy to give the illusion of a crowd. Newberry had already been looking elsewhere for a new lease, but he immediately pulled the trigger on Casis Village after the flu shot fiasco.
"I thought, this is not even a negotiation for me to get out," he says. "I will take basically whatever (our new landlord) wants to charge me, because this is not long-term where I am. She obviously doesn't want me here. She doesn't like what we're doing. And that was not a good feeling to have."
Some tenants still tried to accommodate Daniels' demands. Moreland briefly added fancier dishes and cocktails to his menu, which Jeannie Moreland LeTeff, Moreland's daughter, says ended in disaster. Others, like Bill Broaddus, who ran the Chevron station where Austin Pets Alive! now stands, protested cheekily. Broaddus stopped selling milk-based candy bars at Daniels' behest, but he began giving every customer who received an oil change a coupon for a free hamburger at Sonic.
"That didn't seem to sit very well," Broaddus says with a laugh.
When he found his new lease offer filled with unreasonable provisions, Broaddus cut his losses and said goodbye to the Chevron station that had been in his family since his father opened it in 1941. He now owns several other stations around Austin, but he still looks back wistfully on his old stomping grounds.
"I miss TarryTown tremendously," Broaddus says. "It's really a special spot and it's a wonderful group of people there, and to me, they were certainly more than customers. They were friends."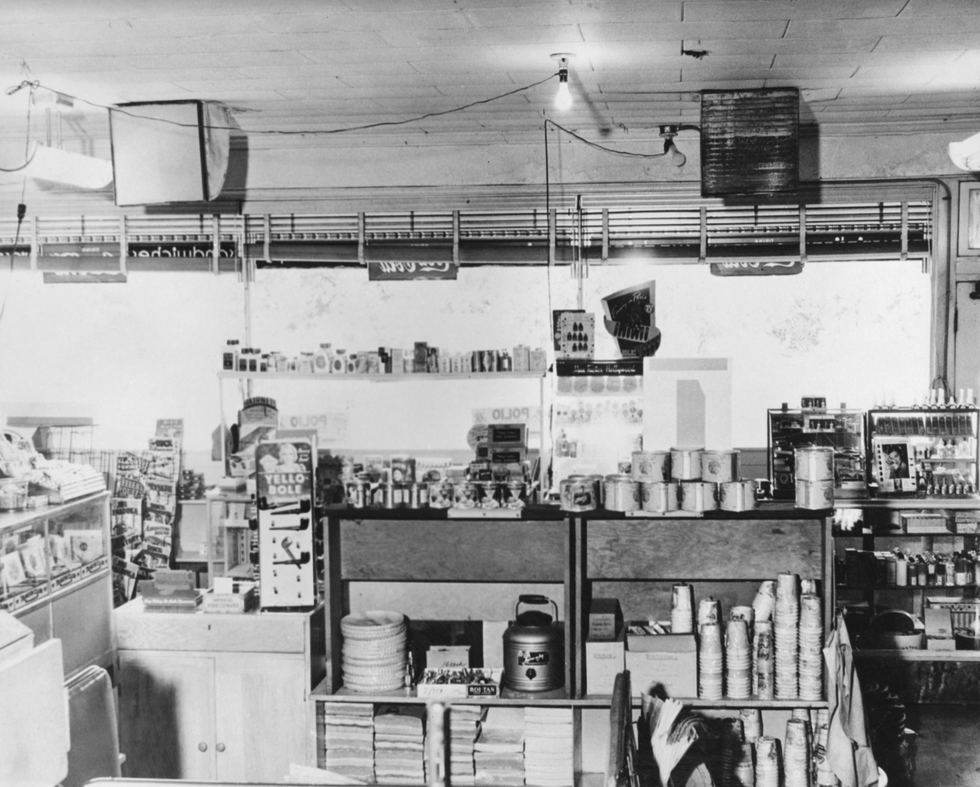 A shop in the TarryTown ShoppingCenter. (Blair Newberry)
With nearly every classic business besides the TarryTown Texaco gone, the Tarrytown Shopping Center of yesteryear is now a distant memory over which longtime Austinites wax nostalgic. Some tenants have been lucky enough to start fresh in new locations, but many of them never reopened after Daniels gave them the ax.
Every closure or relocation was another painful reminder that Daniels had ripped the heart out of a once-flourishing community that set the template for other upscale shopping centers in Austin, leaving a void in the neighborhood that has yet to be filled.
"This is a constant topic of discussion at every holiday party for the last 21 years when we see folks," Mark Newberry says. "I really wish that that would be better, because right now, it's just not. I want what Highland Park has and what River Oaks has and Alamo Heights. We were the first of all of those places, and now (the TarryTown Shopping Center is) the laughingstock of those places."
The center's downward trajectory doesn't seem likely to change, either. Daniels' vice grip on her tenants has only tightened over the years, and she is rumored to have left the center to the SPCA in her will. "I remember hearing at one point she didn't care if the shops sat empty," Zurita says.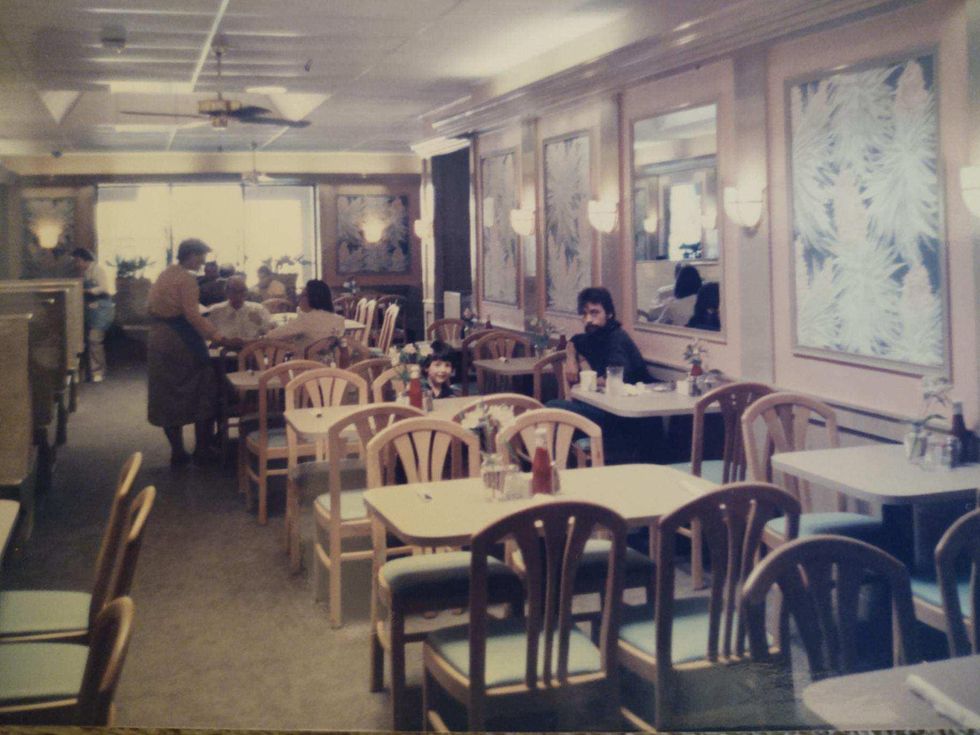 Holiday House in 2004. (Jeannie LeTeff)
These days, it's up to the descendants of Daniels' former tenants to keep the memory of the TarryTown Shopping Center alive. With its secure new lease and bigger, more visible property, Newberry's TarryTown Pharmacy continues to serve customers from Casis Village—with no restrictions on beef jerky, leather goods or flu shots. Meanwhile, Zurita preserves the Holiday House legacy by selling her grandfather's flame-cooked burgers at her Dripping Springs food truck, Lono's Southern Cooking & Keto Cuisine. Her customers remind her that the Holiday House—and the rest of the TarryTown Shopping Center—was more than a place to grab a burger. It was a monument to the best times of their lives.
"There was a group that came before Thanksgiving, and one of the ladies was like 90 years old," Zurita says. "She could barely walk, but they helped her get to a picnic table. And she started crying and she said, I've always dreamed and wished, before I passed on, that I could have my number two cheeseburger one more time.'"
(Facebook)
As the COVID-19 pandemic continues to ravage the United States, many esteemed local businesses have been forced to shut their doors permanently. Austin is no exception, and over the last six months, some of the city's most beloved local establishments have had to say goodbye. This non-comprehensive list includes some of Austin's most iconic businesses that have closed for good due to COVID-19. May they live in the hearts and minds of Austinites forever.
Iconic Austin businesses that have closed due to COVID-19:
Austin Java (three out of four locations)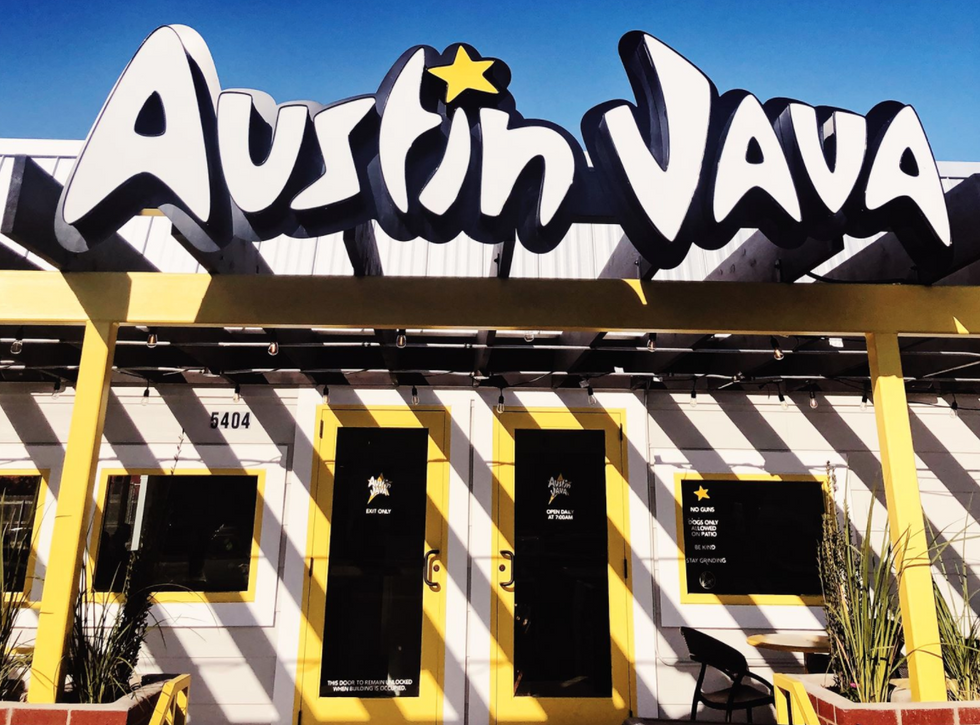 Popular local coffee chain Austin Java announced in August that it was permanently closing three of its flour locations: in Austin City Hall, Dripping Springs and the Met Center. The cafe opened its inaugural location in 1995 on Parkway Street off North Lamar, which closed in 2017 to make way for the four new spots. Austin Java devotees can still get their caffeine fix at the chain's last remaining location on Menchaca Road in the Westgate neighborhood.

Buffalo Billiards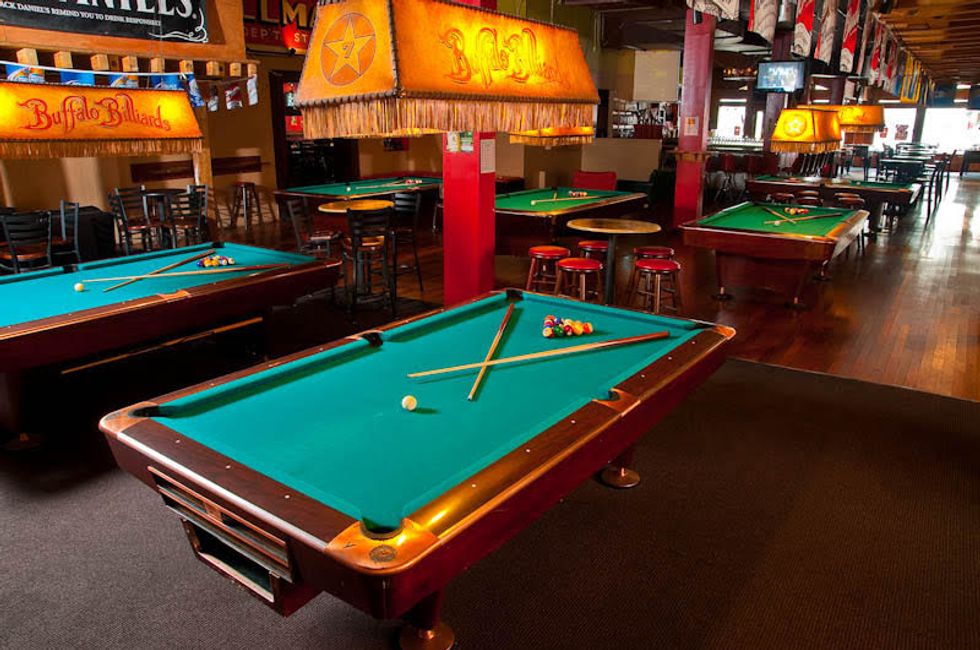 The Wild West-themed watering hole and pool hall announced last week that it was permanently closing its doors after 21 years on 6th Street. Long before it became Buffalo Billiards, the historic space was known as the Missouri House, built by the Ziller Family in 1861 and reputed to be Austin's first boarding house (and rumored brothel). Home to many a drunken cowboy brawl in its past life, Buffalo Billiards served as the perfect destination for a revelrous night on the town.

Capitol City Comedy Club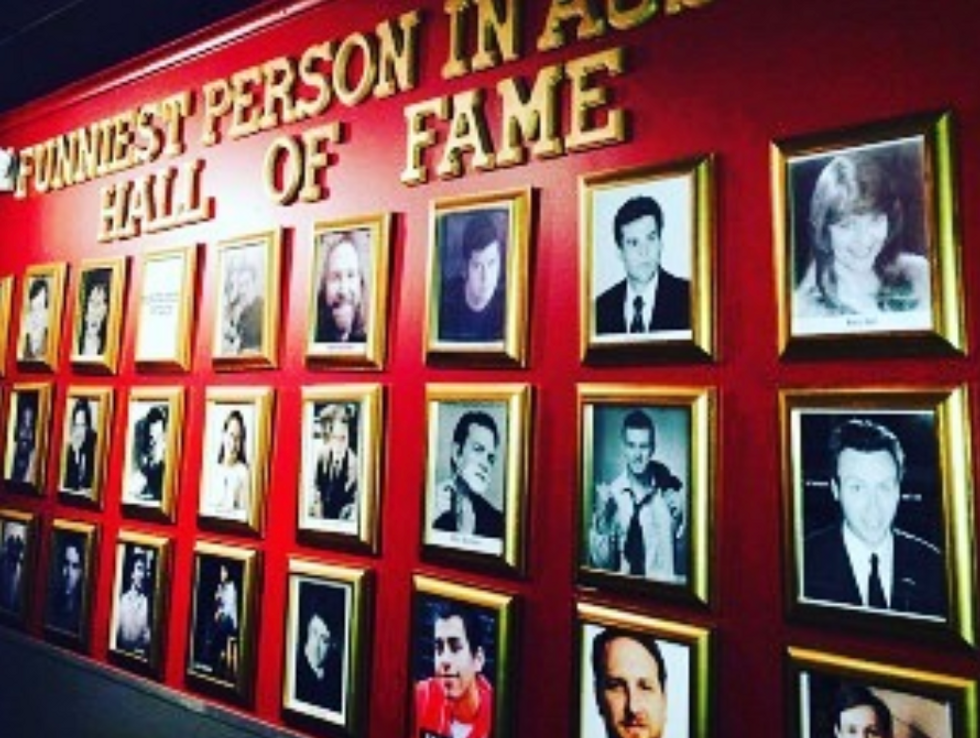 Austin's Cap City Comedy closes its doors for good in the wake of the pandemic earlier this month.
The longstanding laugh factory situated on Research Boulevard took its final bow earlier this month after nearly 35 years in business. Houstonians Howard and Sandy Marcus opened the venue, originally called the Laff Stop, in March of 1986; it was rebranded to Capitol City Comedy Club in 1996. "Laughing will always be the key to moving forward," co-owner Margie Coyle said in a statement to KXAN. "I love Cap City, but if you see the light, get off the stage!"

Dart Bowl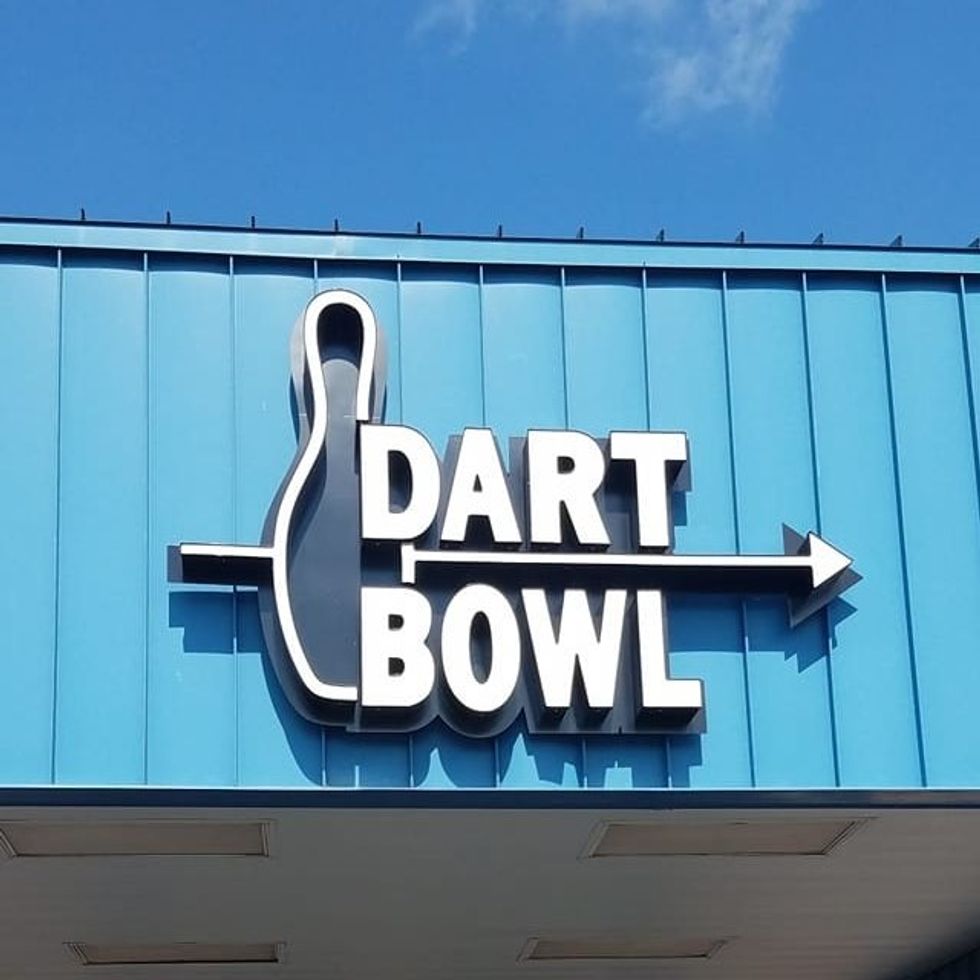 Austin's iconic Dart Bowl to close Friday after COVID slowdown hurts business
In July, Dart Bowl co-owner John Donovan announced that the adored bowling alley was permanently closing after 62 years of family-friendly fun. Donovan's grandfather, Harry Peterson, and local businessman Justin Dart co-opened the original Burnet Road location—then outside city limits—in 1958 and operated there for nearly four decades before relocating to Brentwood in 1997. Peterson also partnered with Jerry and Betty Ray to open Highland Lanes and Westgate Lanes, which thankfully remain open.

Easy Tiger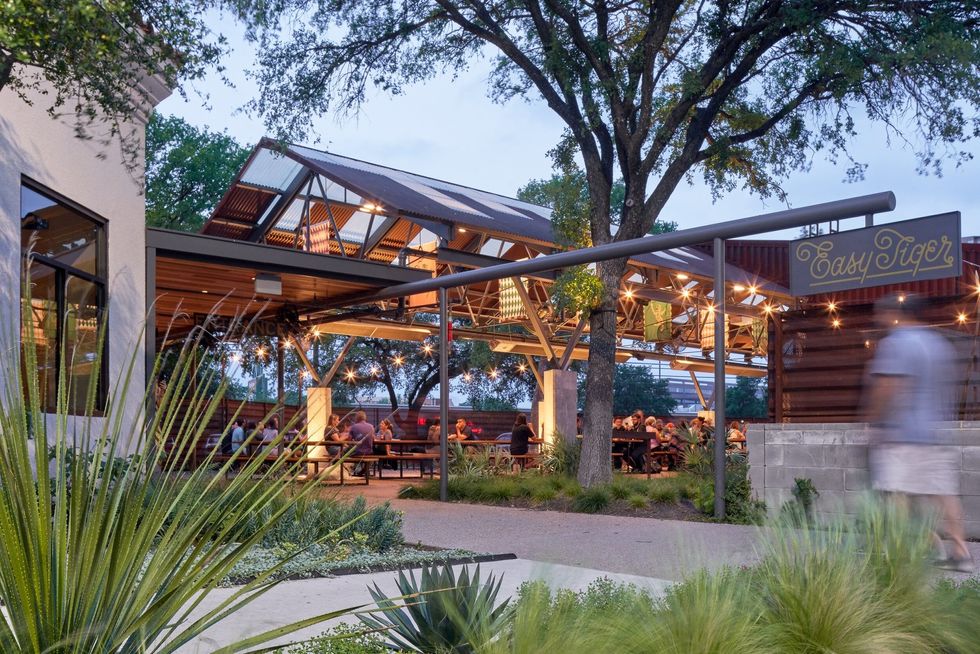 If you haven't washed Easy Tiger's fresh-baked bread or pastries down with a cappuccino or craft beer, you haven't really lived. Unfortunately, Austinites can no longer indulge in that pleasure at the bakery's downtown location, which boasted a gorgeous beer garden overlooking Waller Creek and offered a reprieve from heavy 6th Street foot traffic. The flagship Easy Tiger announced its permanent closure last week, ending an eight-year run downtown. Thankfully, its North Austin location at the Linc is still open for drive-thru, delivery, curbside and patio dining, and its pop-up truck could be bringing delectable fresh bread to your neighborhood soon.

Fricano's Deli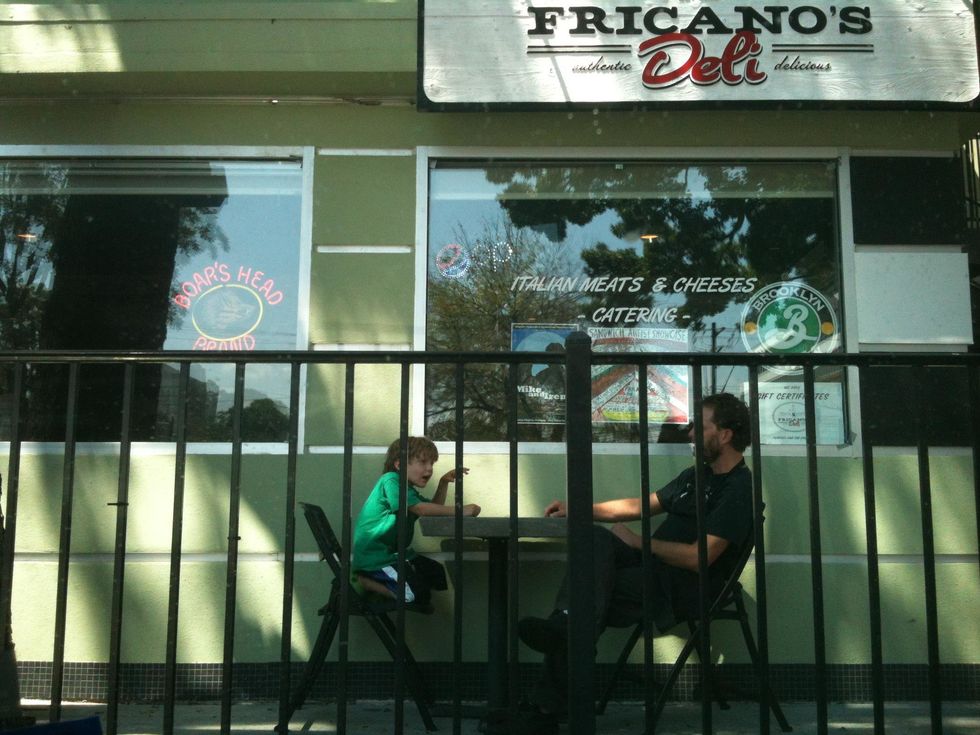 (Facebook)
The beloved West Campus deli closed its doors for good in April after serving mile-high sandwiches to hungry college students for 14 years. Fricano's first opened in 2006 on East 31st Street, later expanding to Nueces Street in 2011 and closing its original location a year later. Perhaps no testament to Fricano's quality speaks louder than its famous Ainsworth, a constantly-changing variety sandwich that employees assembled from the best ingredients of the day. No matter what each day's Ainsworth yielded, you'd be hard-pressed to find an unhappy customer.

I Luv Video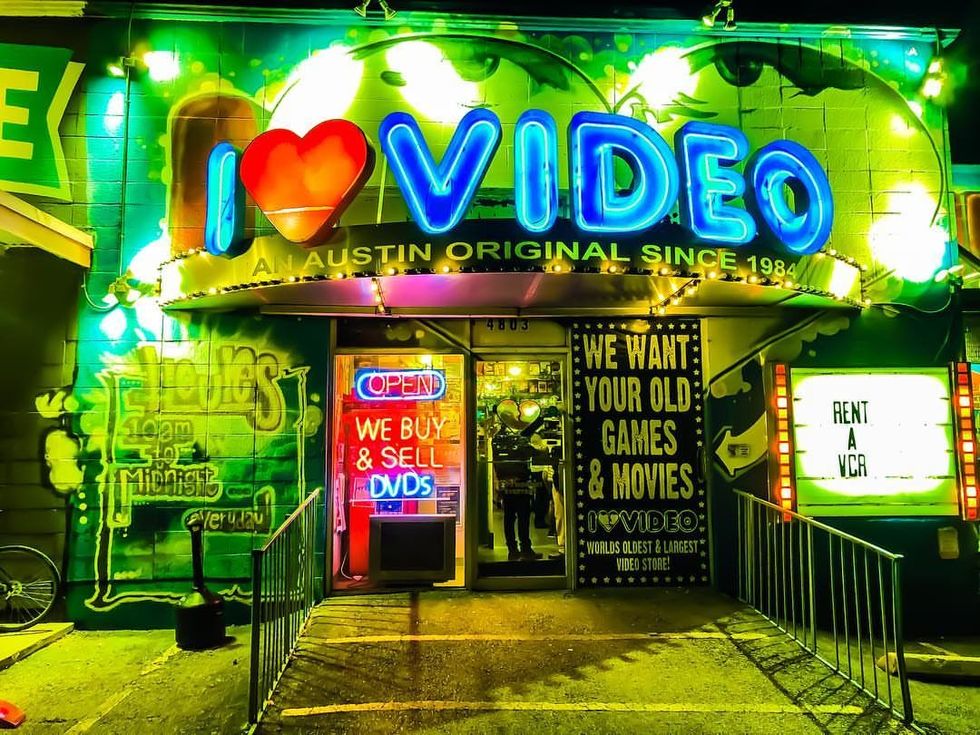 (Facebook)
I Luv Video, located on Airport Boulevard, serviced film enthusiasts in Austin for 35 years before owner Conrad Bejarano announced that the self-proclaimed "oldest and largest video store in the world" was closing for good on Sept. 1. But rather than sell his inventory and cut his losses, Bejarano is looking for a potential new owner to faithfully steward his collection of roughly 120,000 films. "It would bring me the utmost joy to pass the torch to a group or individual that has the financial capacity to preserve our immense catalog of films," Bejarano wrote in his closure announcement. "My only stipulation is that whomever does so gives the community access to our vast film library."

Magnolia Cafe West (Lake Austin)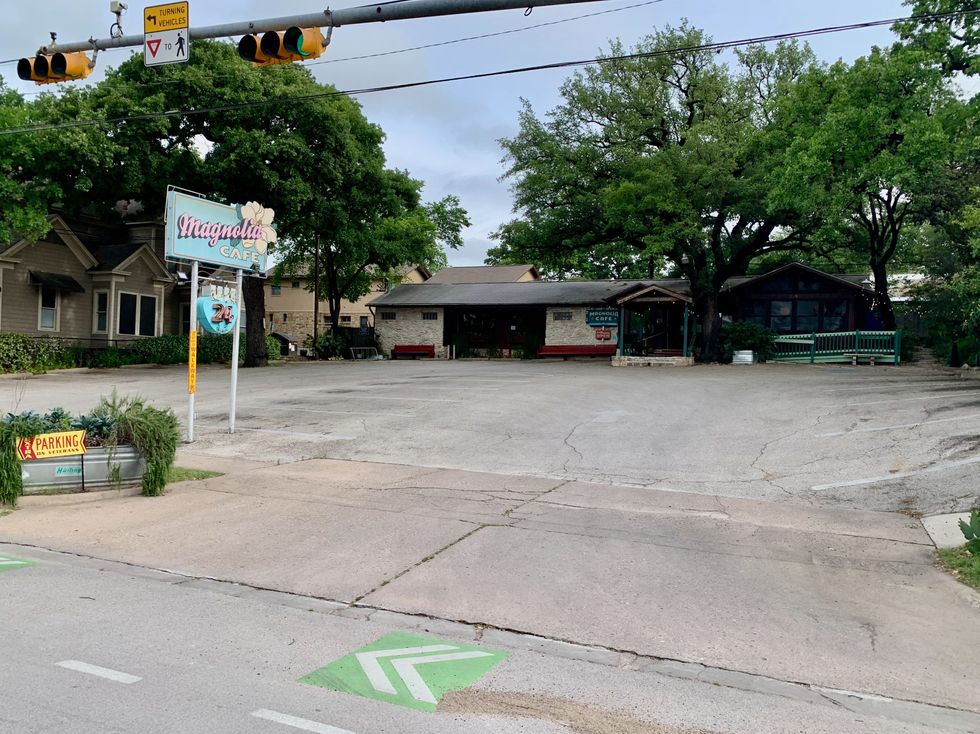 (Austonia)
For more than 40 years, Magnolia Cafe welcomed weary students and wired festival-goers, serving up dinner plate-sized pancakes and bottomless coffee 24 hours a day. The omelettry owner Kenny Carpenter originally opened the Lake Austin space in 1979 as an auxiliary location called Omelettry West; he later sold it to partner Kent Cole, who rechristened it to Magnolia Cafe in 1986. The restaurant announced in April that it was closing for good, but mourners can still get their fix at the South Congress location, which opened in 1988.

Mugshots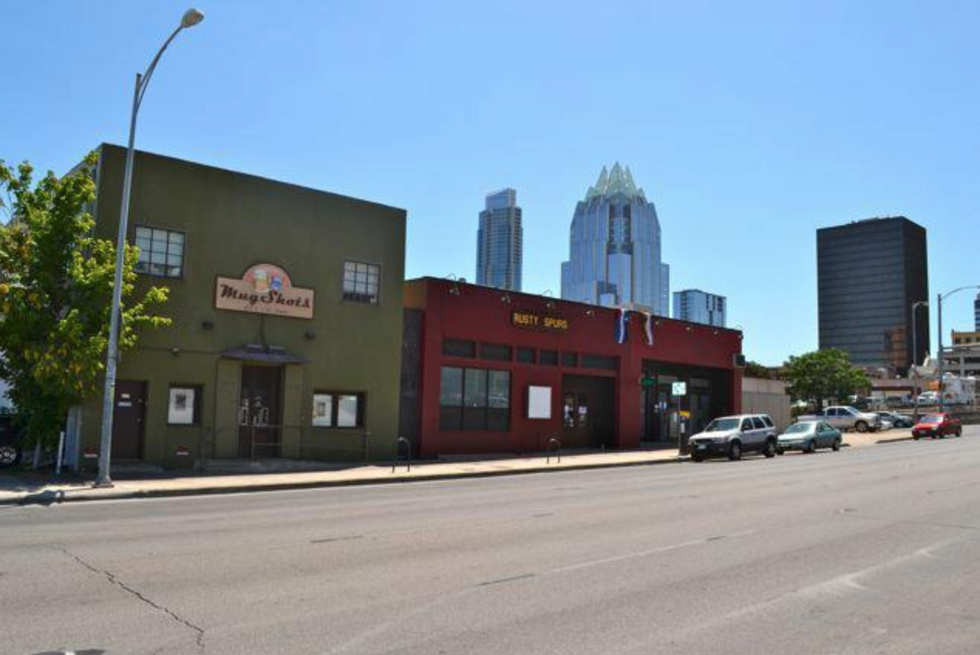 Iconic MugShots Bar closes after 18 years
(Facebook)
Since 2002, 7th Street dive bar Mugshots offered a respite from the Dirty Sixth mayhem while still giving patrons plenty of opportunities for debauchery. True to its name, the downtown haunt plastered its walls with photos of customers that were taken in the property's photo booth. In a Sept. 13 Facebook post, owners Marcos Canchola Brian Hyde announced that Mugshots permanently closed its doors on Aug. 31. The watering hole is survived by a handful of other Canchola-and Hyde-owned properties around Austin, including Barfly's, the Hideout Pub, Bender Bar & Grill, Violet Crown Social Club, the Pour House Pub, and Pourhouse Pints & Pies.
Shady Grove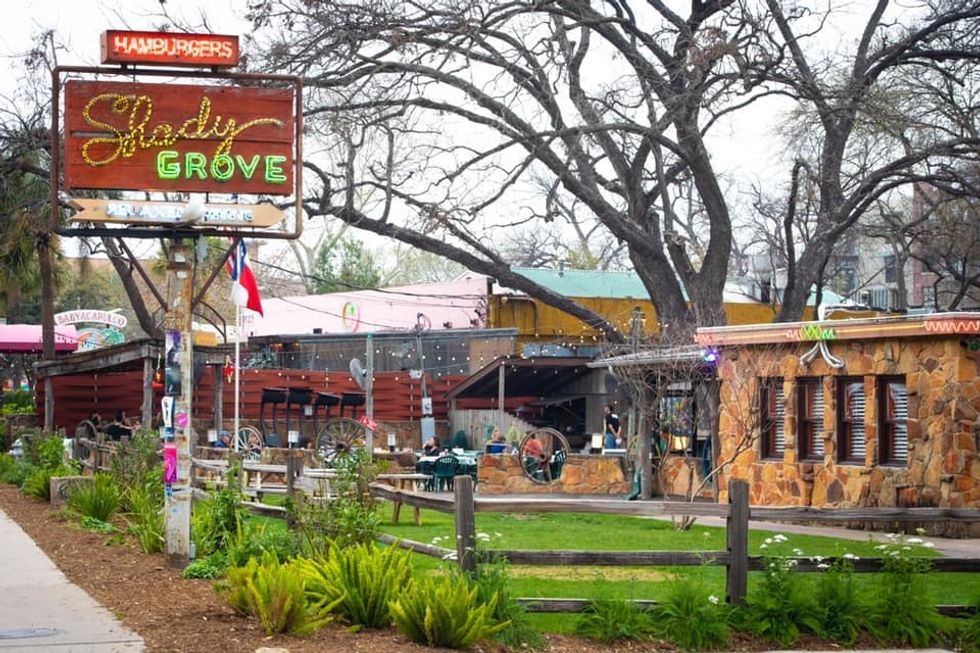 (Facebook)
After fielding Zilker Park foot traffic for 28 years, Shady Grove slung its last green chili cheeseburger in May. Opened in 1992 by Chuy's co-owners Mike Young and John Zapp, the Barton Springs Road eatery became an Austin staple with its iconic lasso signage, Southwestern cuisine and live music Thursdays during the summer. The one-two punch of skyrocketing rent and COVID-19 closures likely forced Shady Grove to shutter, but patrons can still get their Tex-Mex fill at the walking-distance Barton Springs Chuy's.
Threadgill's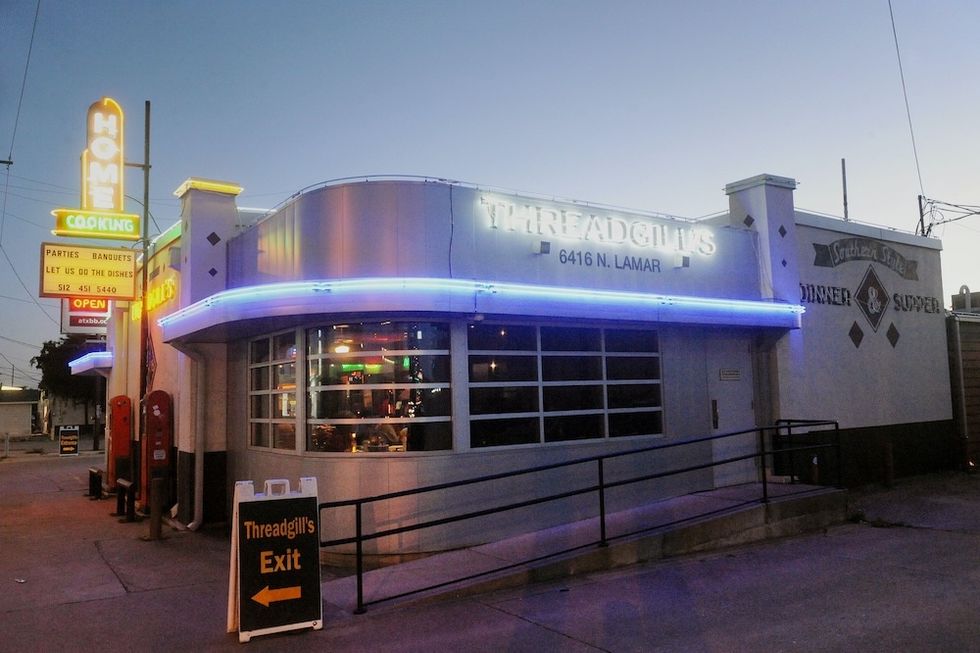 (Facebook)
Threadgill's owner Eddie Wilson announced in April that he was selling the restaurant, beer joint and music venue, closing the curtain on one of Austin's most iconic businesses. Bootlegger and country music enthusiast Kenneth Threadgill secured the first beer license in Travis County and opened the converted Gulf filling station on North Lamar—then outside Austin city limits—in 1933, as soon as Prohibition was repealed. Wednesday night singing sessions attracted droves of hippies, beatniks and folkies in the '60s, including burgeoning blues-rock howler and University of Texas undergrad Janis Joplin. Wilson—who also co-founded the hallowed Armadillo World Headquarters music venue in 1973—bought and renovated the property in 1981. For nearly four more decades, it drew locals and tourists alike with its electrifying performers and mouth-watering chicken-fried steak. (A second location, Threadgill's World Headquarters, operated on Riverside from 1996 to 2018.)

Vulcan Video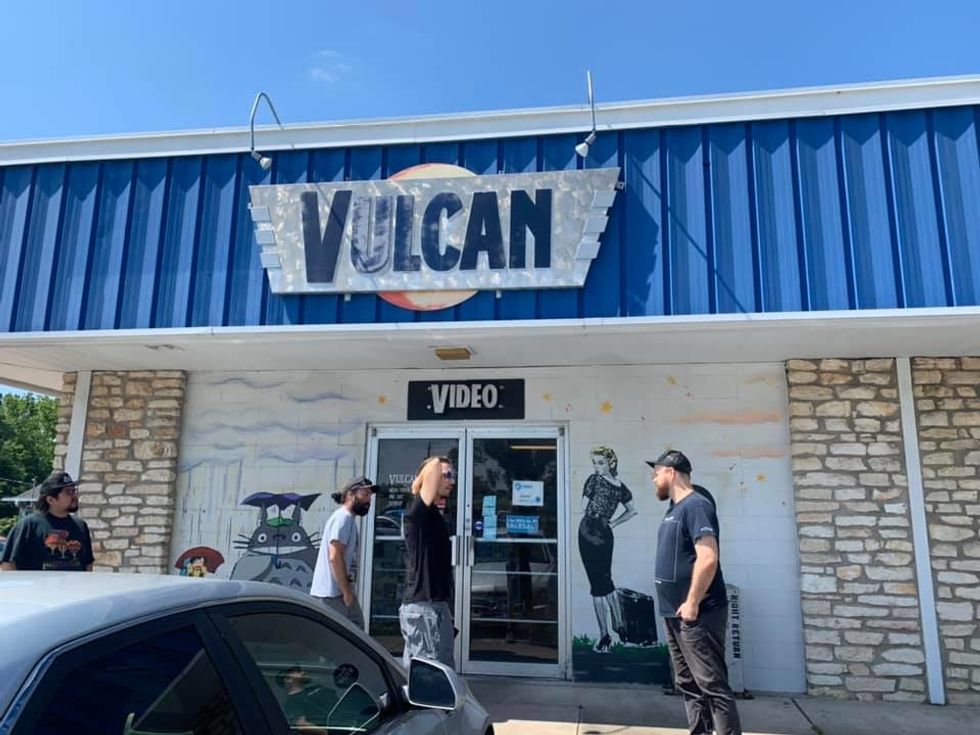 (Facebook)
After servicing movie buffs for 35 years, Vulcan Video announced in April that it was cutting to black and permanently shutting its doors on Russell Drive. The beloved independent movie shop opened in 1985 amid the VHS rental boom and weathered several seismic industry shifts over the decades, including the rise (and fall) of mega-chains like Blockbuster and the dominance of streaming services. Vulcan Video's inventory comprised renowned classics, underground gems and rare imports, weaving a rich tapestry of movie history and giving fellow cinephiles a place to hang out and talk shop.

Iconic Austin businesses that are still open
Thankfully, some iconic Austin businesses have weathered the pandemic by experimenting with new business models, implementing new safety regulations or receiving much-needed relief funds. Here are a few of them:
El Patio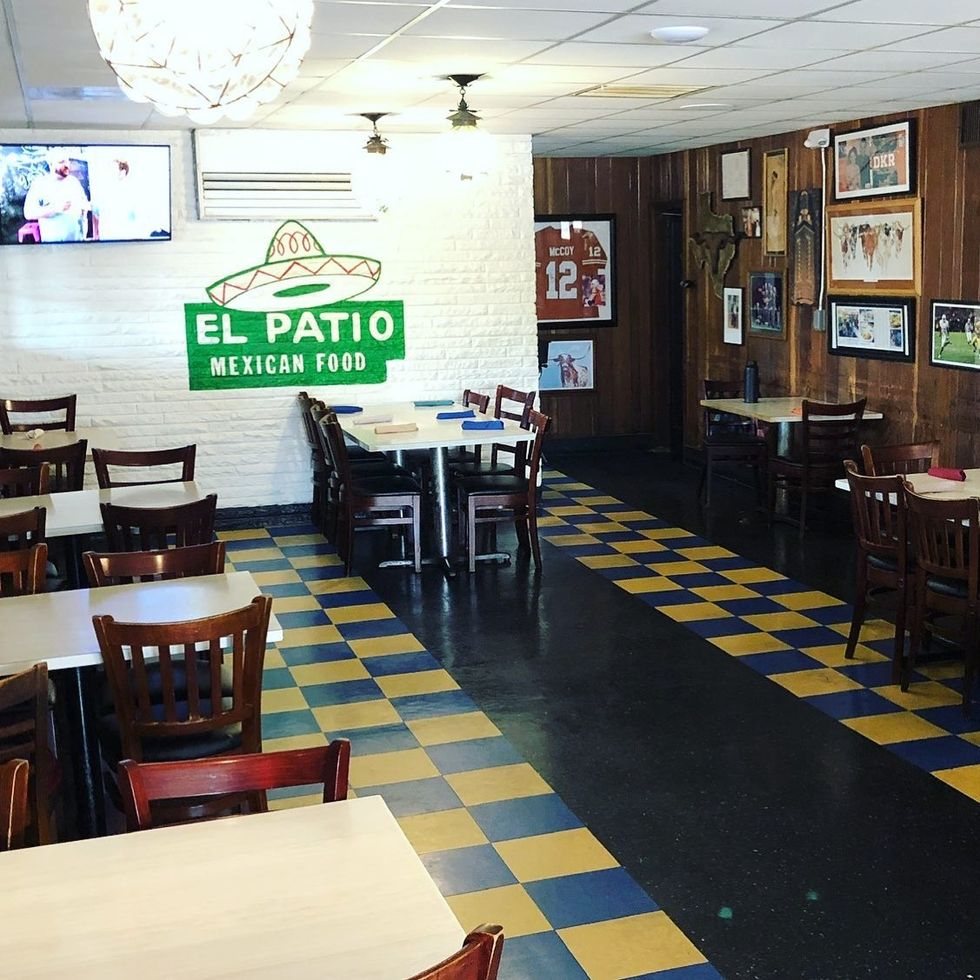 (Facebook)
Tex-Mex trailblazer Paul Joseph began working at the Schoonerville restaurant in the early 1950s, and in 1954, he bought the building and transformed it into El Patio. The Guadalupe Street mainstay was one of the first Tex-Mex restaurants to grace Austin, and customers can still enjoy savory enchiladas, crispy tortilla chips and frosty margaritas there today. The dining room is currently open for business, and patrons must wear a mask upon entering and being seated.

Fonda San Miguel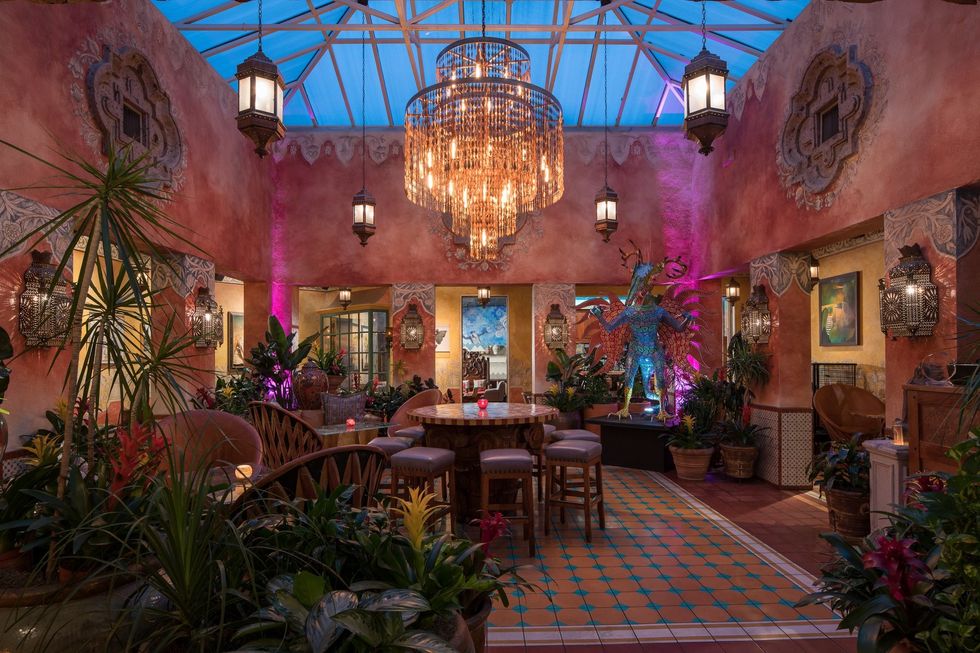 (Facebook)
Modeled after a colonial-era hacienda, Fonda San Miguel has remained one of Austin's most venerated and visibly striking Mexican restaurants since opening in 1975. Customers can marvel at the exotic plants and breathtaking artwork as they enjoy interior Mexican cuisine from Oaxaca, Puebla, Veracruz and Yucatan. Fonda San Miguel reopened in June, encouraging reservations and requiring customers and servers to wear masks.

Sam's Bar-B-Que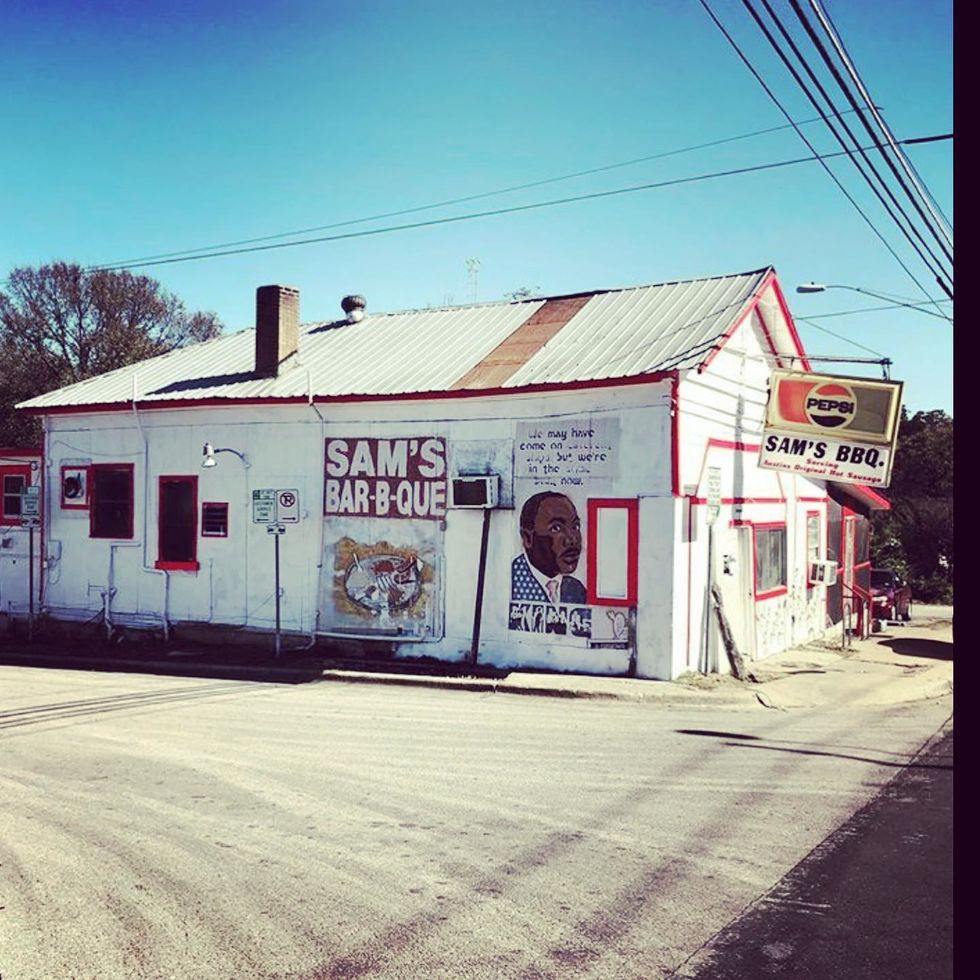 Facebook
Sam's Bar-B-Que is one of Austin's most celebrated and resilient restaurants. Established in 1957 by Sam Campbell, the legendary BBQ joint has survived two devastating fires, a $5 million buyout offer and, now, a pandemic. Still, the East Austin institution remains open for business, serving up dangerously delicious brisket, ribs and sausage along with the promise, "Don't need no teeth to eat our beef."

Top Notch Hamburgers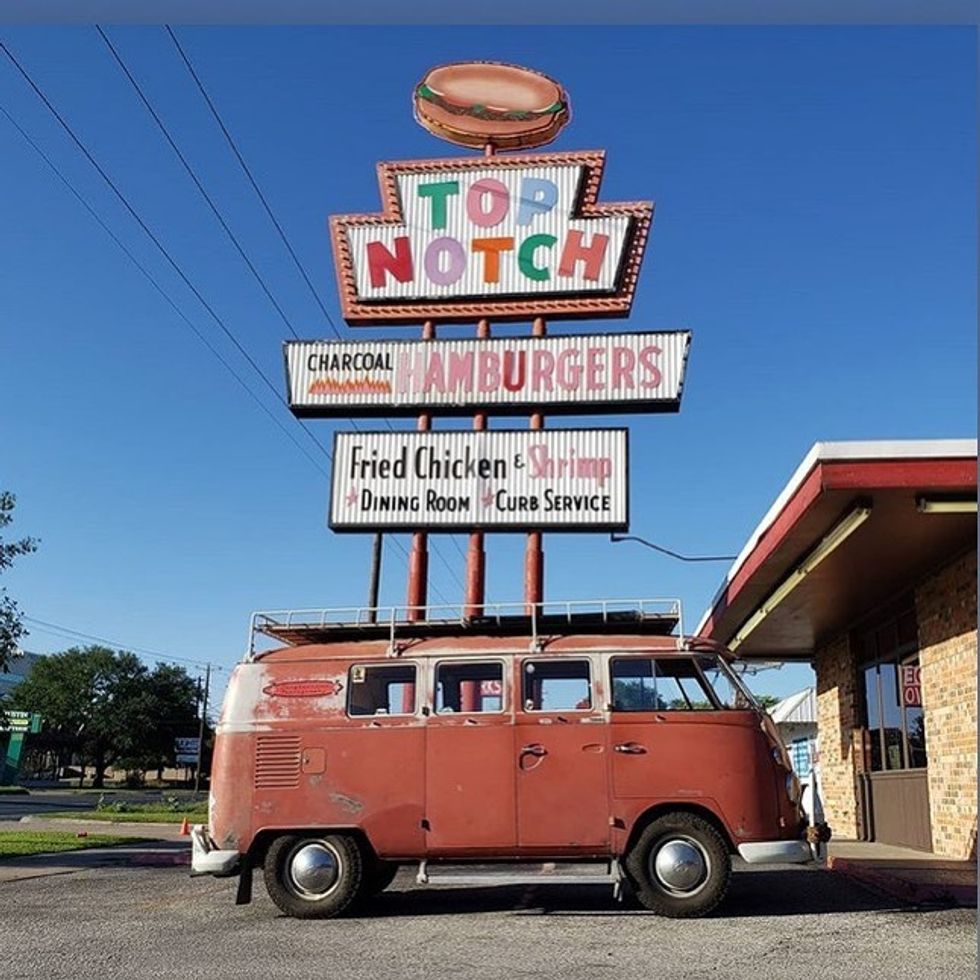 (Facebook)
This Burnet Road institution has been serving charcoal-grilled burgers and fried chicken via carhop since 1971, and it was immortalized in Richard Linklater's 1993 coming-of-age stoner comedy Dazed and Confused. Top Notch and Galaxy Cafe co-owner Kelly Chappell received a PPP loan in April, and Top Notch is currently open for pickup orders placed in-person, over the phone or online.

Quality Seafood Market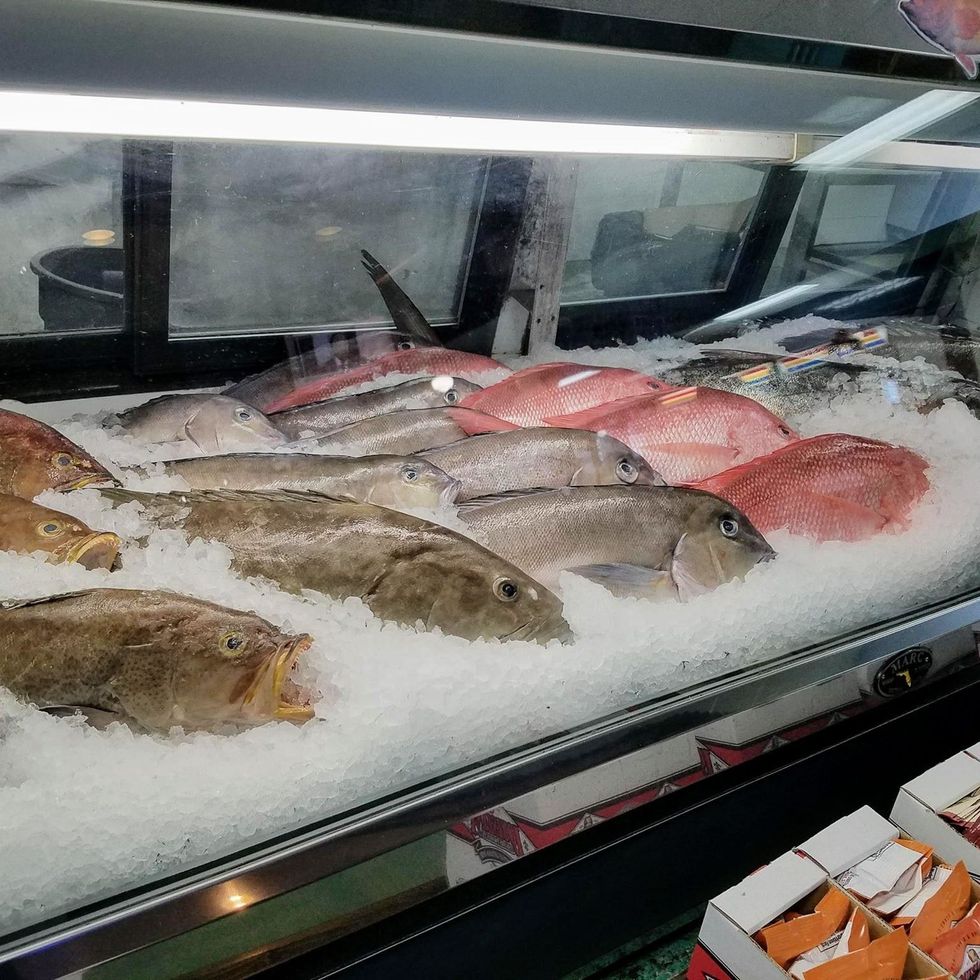 (Facebook)
Quality Seafood Market opened in 1938 as a humble stall in Starr's Fruit and Vegetable Market on Congress Avenue and has since evolved into one of the city's best-known seafood markets and restaurants. Now situated on Airport Boulevard, the market and restaurant is open Tuesday through Saturday. Curbside dinners for two are also available with a 24-hour notice.

Want to read more stories like this one? Start every day with a quick look at what's happening in Austin. Sign up for Austonia.com's free daily morning email.
Brittany NO FOMO (Hallberg)
Looking for love has always come with obstacles, and they've only been magnified by COVID-19. Nevertheless, many Austinites continue to navigate these uncharted waters. We'll be sharing their stories every week right here.
Brittany Hallberg has no trouble meeting people under normal circumstances. Before the pandemic hit, the New Jersey-born Austinite was a marketer, event coordinator, music photographer and journalist—the latter two under the moniker Brittany NO FOMO—trekking across the country and making music-industry friends along the way.
Hallberg, 30, spent the first several months of 2020 planning SXSW corporate events. She moved into a new apartment, her first without a roommate, the day before Austin officials canceled the festival, effectively halting her career and cutting her off from her community.
Suddenly, Hallberg faced daunting questions on a personal and professional level. How would she meet new people without a career that facilitated those connections? And how would she present herself to the world without the work that had become a cornerstone of her identity?
"It's been really weird introducing myself without a career because I'm so tied into my music community and representing myself as Brittany NO FOMO instead of Brittany Hallberg," says Hallberg, whose @brittanynofomo Instagram account has amassed more than 13,000 followers. "It's [hard] to try to find my confidence and sexiness when meeting someone new—when I have nothing."
"He was one of the five people that would actually see me during this time."
Seeing her social circle—and the opportunities to add to it—shrinking drastically, Hallberg downloaded Hinge, marking her first foray into the world of dating apps.
"A lot of my close girlfriends here are taking COVID extremely seriously, so I haven't seen them for like five months," she says. "So I was like, 'You know what, if I have to make friends or find company through a dating app, I will.'"
Hallberg soon connected with Aaron (who requested to have his last name withheld for privacy reasons), and the two shared immediate chemistry. Over the last three months, they've spent a lot of time walking through parks, going to bars that implement good safety measures and hanging out at each other's apartments.
Hallberg admits she and Aaron have seen each other a lot more than they might have under normal circumstances. It's hard to avoid when the pandemic has wiped out the social calendar. A trip home to New Jersey gave Hallberg some perspective, and reminded her to slow it down.
"When you have a career and friends to hang out with and gigs and projects, when you date someone, you give them one day a week or maybe two times a week," Hallberg says. "I was putting way too much value and way too much energy into time with him, because he was one of the five people that would actually see me during this time."
It's hard to know how their relationship will look post-pandemic, so Hallberg and Aaron are enjoying each other's company and keeping things casual during a tough time.
"It is hard to put your best self forward when you're going through this depression," Hallberg says. "We've kept each other company during a time of increased loneliness, and we always make it clear that we appreciate one another. I think that's all that matters right now."
(Mariana Gonzalez/Bri Cheairs)
Looking for love has always come with obstacles, and they've only been magnified by COVID-19. Nevertheless, many Austinites continue to navigate these uncharted waters. We'll be sharing their stories every week right here.
"There weren't many things to distract us"
When Mariana Gonzalez got out of a relationship at the beginning of April, she thought to herself, "I'm probably not going to meet anybody all pandemic. Who knows how long it's gonna last?"
She was wrong.

Bored and mildly heartsick, Gonzalez got on Tinder a few weeks later. It didn't take long for her to hit it off with Bri Cheairs. After a successful, hours-long FaceTime date, they met in person on May 15, with the understanding that they were both looking to keep things casual and find somebody to spend time with during the pandemic.
"It was kind of weird because we kind of jumped into that part of a relationship—even though we weren't in a relationship—where you're just comfortable being around the house with each other, because it was really the only option," Gonzalez says.
Gonzalez and Cheairs kept seeing each other throughout the next month. They had an unintentional "first date" in mid-June when they walked to Planet K at 37th and Guadalupe, picked up a pizza from the neighboring Domino's and ate it at a desolate Central Park.
Despite their noblest intentions, they were both catching feelings for each other.
"I think obviously with the pandemic going on, there was less possibility for me to go on half-assed dates," Gonzalez says. "There weren't many things to distract us or pull us away from each other."
On July 11, Gonzalez and Cheairs made their relationship official. In reality, they just put a label to the activities they had already been enjoying together for nearly two months, like watching vintage horror movies at the Blue Starlite Mini Urban Drive-In Theatre and hiking isolated trails around Austin. (They attempted one ill-fated trip to a packed Barton Creek, which Gonzalez describes as a "lawless place.")
"It's been going great so far, and we both are kind of still navigating this world and this landscape," says Gonzalez, who credits the pandemic for accelerating her and Cheairs' emotional connection. "I don't know if I would have ended up in a relationship like this outside of what's going on in society."
They're both looking forward to visiting museums and aquariums when life returns to relative normalcy, and hopefully taking advantage of the flights Gonzalez booked to Cancún for early 2021. Gonzalez is also excited to introduce Cheairs to her friends, though the prospect of going out in a post-social distancing age raises one minor concern for both of them.
"When we first started dating, [Cheairs] said something like, 'How are you supposed to date somebody if you don't even know if they can dance yet?'" Gonzalez jokes. "We're gonna be like six months into this relationship, realizing the other person can't dance."
Want to read more stories like this one? Start every day with a quick look at what's happening in Austin. Sign up for Austonia.com's free daily morning email.