Camille Graham
Camille Graham
Camille Graham is a freelance reporter and digital content creator. She graduated with a degree in journalism and a concentration in music from the University of Florida in 2020, where she was editor-in-chief for The Orange and Blue Magazine. A native Floridian, she specializes in local arts and culture coverage and is a recent transplant to Austin. Twitter: @camgrayham
Get connected with our daily update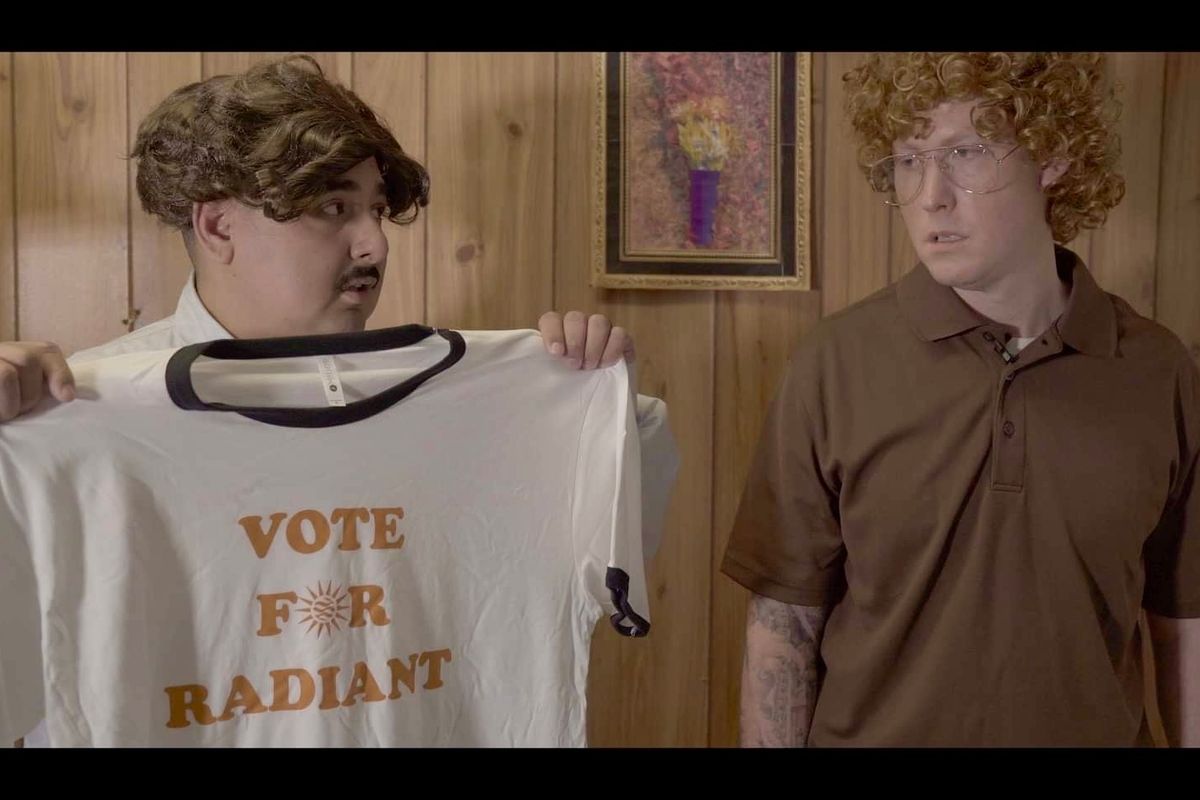 (Radiant Plumbing and Air Conditioning)
While the last thing some people want to see is another political ad, a local plumbing company is adding some laughter to the political (and plumbing) discourse with its latest commercial.
Radiant Plumbing and Air Conditioning released a new "Napoleon Dynamite" inspired commercial about the 2020 election. The ad states that a vote for radiant is a vote for toilets that flush and endless hot water for all.
The 30-second clip features five Radiant employees portraying the roles of Napoleon Dynamite, Pedro, Uncle Rico, Deb and Kip. There's also a guest appearance from an inflatable llama playing the iconic role of Tina.
2020, Gosh!www.youtube.com
This is one of 27 non-traditional commercials by the plumbing and air conditioning company. Founder and co-owner Brad Casebier said that Radiant aims to make a comedic commercial every month, completely in-house.
Spray painted props, bad accents and employees in costumes are an 'integral' part of company culture, he said. Marketing Director Odalis Suarez says that employees are usually happy to volunteer their time.
"We try to give everyone on our team the opportunity to be in a commercial if they want to," Suarez said. "People are always thrilled when we ask if they want to be part of (it)."
From the inflatable llama to the customized "Vote for Radiant" t-shirt, prop collection was the most time-consuming part of the commercial creation. All in all, the ad was executed in less than a month, a timeframe that's considerably shorter than most, Suarez said.
The last commercial by Radiant was based on 80s blockbuster "The Terminator." It gained the most traction of any of their commercials so far with over 100,000 views in one month.
Radiant has been providing air conditioning, heating and drain cleaning services in the greater Austin area for over 20 years. Despite the online attention the creative commercials get, Casebier thinks the commercials drum up little to no additional business. He says that's not the point—the goal of the monthly ads isn't to highlight the company.
"Nobody really wants to hear about plumbing and air conditioning," he said. "We made the decision a long time ago that no one actually cares, so our goal is to just entertain people and hope that they remember us when they actually need us."
Their latest commercial will run on local television until the beginning of November when it will be replaced by another Radiant ad currently in the works.
"We enjoy our part in keeping Austin a little bit weird," Casebier said. "That's our contribution right there–we embrace our place in Austin weirdness."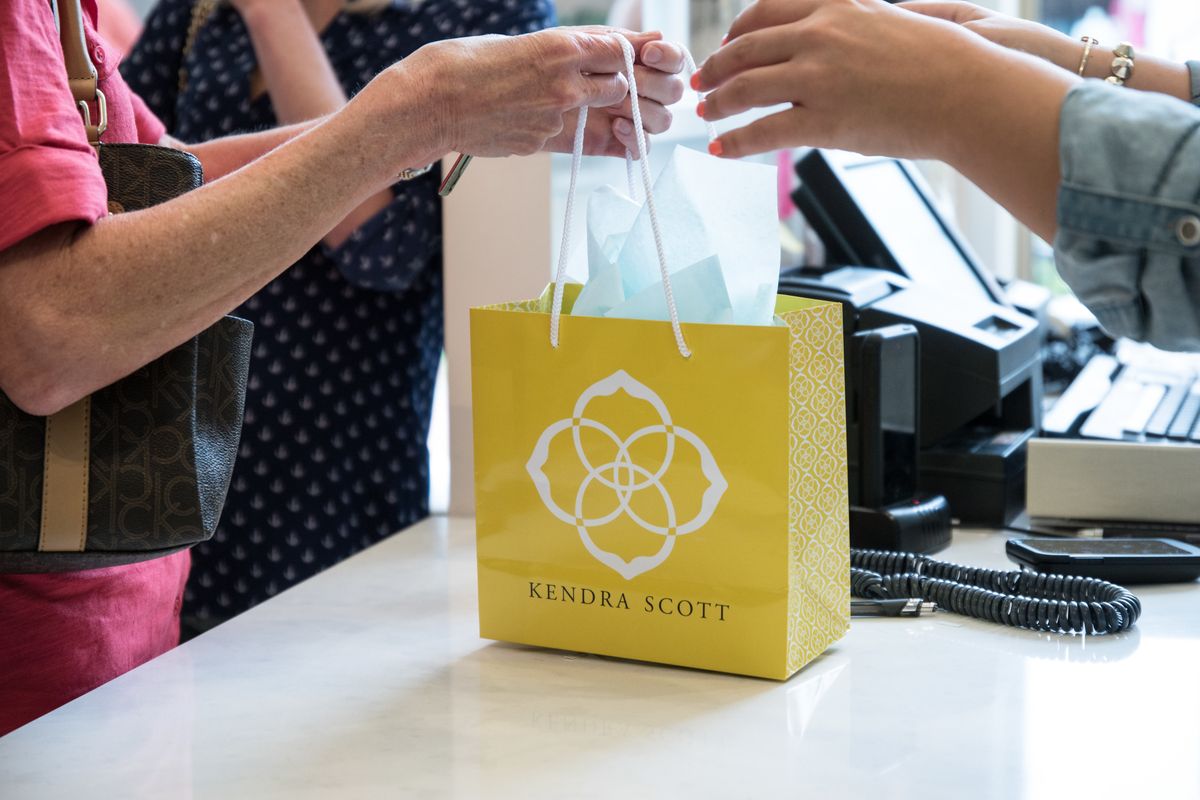 Austin-based jewelry empire Kendra Scott is now selling earrings designed by University of Texas students in The Kendra Scott Women's Entrepreneurial Leadership Institute.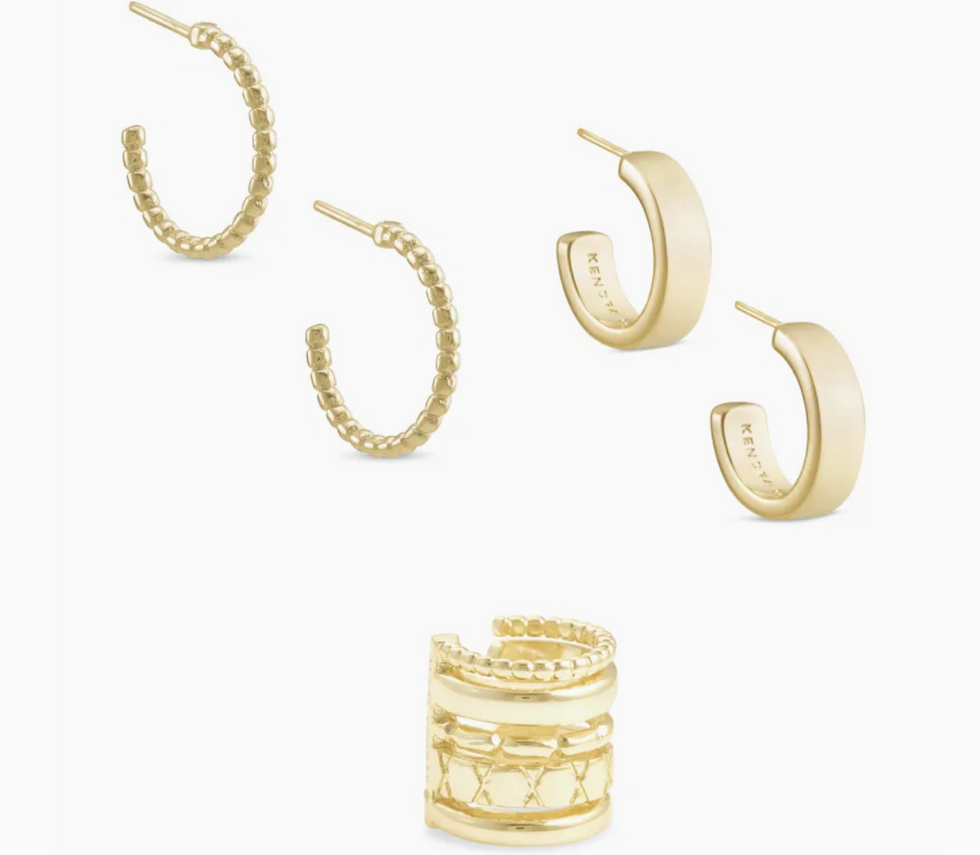 (Kendra Scott)
Students in the Textiles and Apparel Design program teamed up to create potential Kendra Scott pieces aimed toward Gen Z, or younger, consumers. According to UT, more than 5,000 people voted online to pick the winning design.

The winning team, comprised of Anita Ghamarian, Tianjie Pei, Julia Sotelo, Sara Kopenec and Pinar Sarilar, named the earrings Ciarla in honor of the creator and instructor of the course, Jessica Ciarla.
In an interview with the UT College of Natural Sciences, recent Textiles and Apparel Design graduate Ghamarian said that the final designs included pastels, astrological symbols and other trendy elements seen on social media.
"We really wanted to get into the mindset of the Gen Z individual, so we went to where they spend the most time: social media," Ghamarian said.
The accessory design, development and merchandising course is offered as part of the Kendra Scott Women Entrepreneurial Leadership Institute. The course was first offered in the spring.
The earring set retails for $78 and is available online and in stores with 20% of the proceeds going back to The Kendra Scott Women's Entrepreneurial Leadership Institute, according to the Kendra Scott website.
More on Kendra Scott: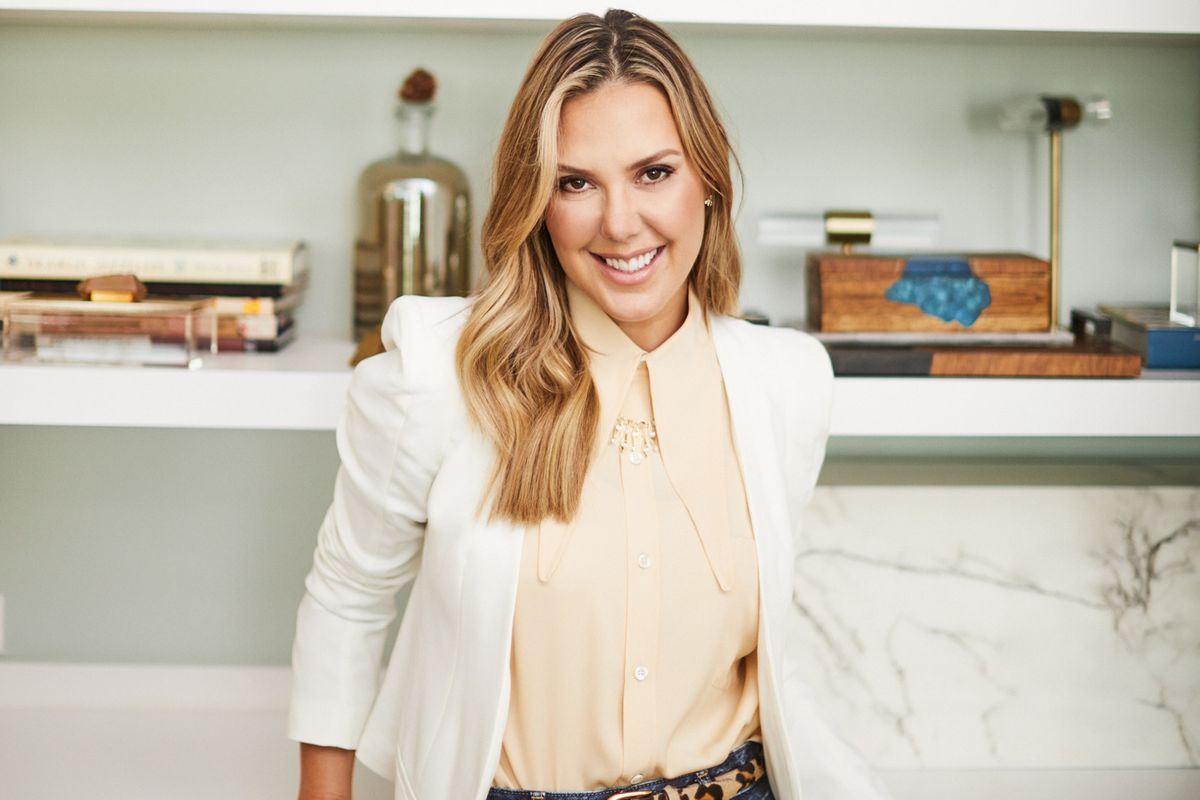 Local entrepreneur Kendra Scott takes a seat on ABC's Shark Tank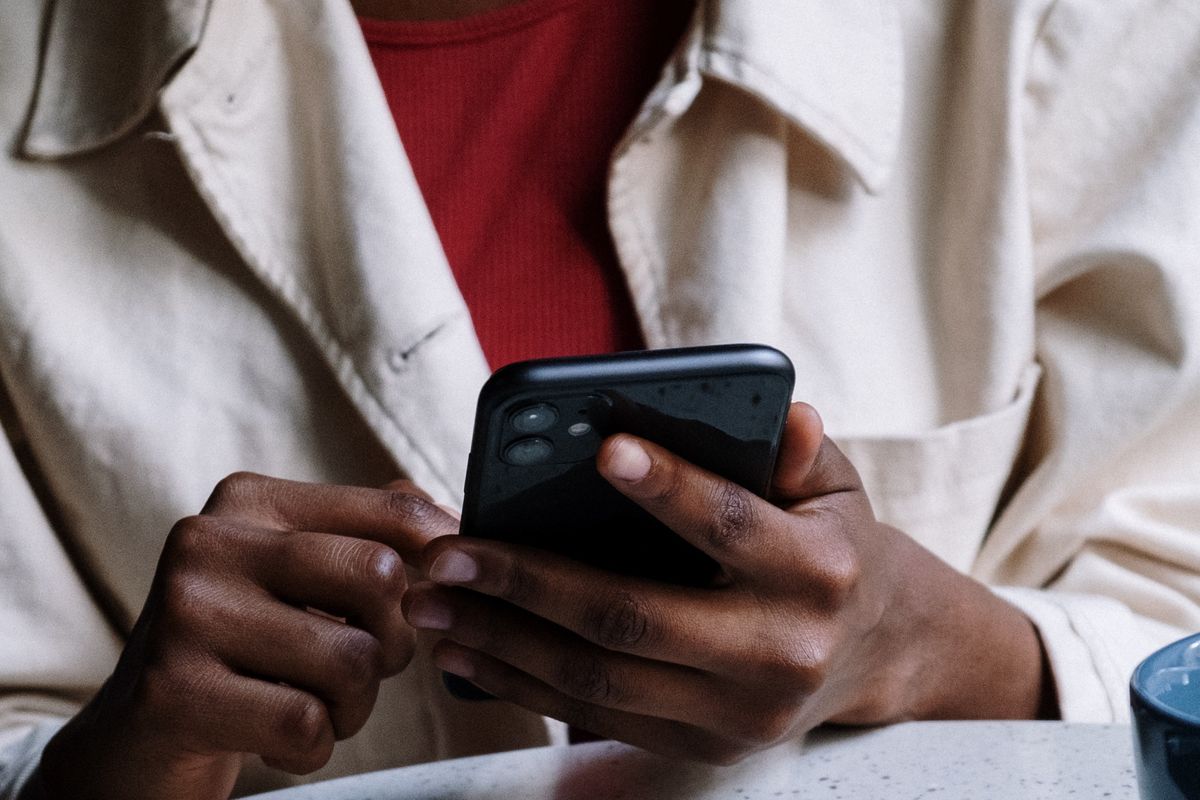 (Pexels)
Austin is adding a new social media start-up to its growing list of tech businesses—TUBBR.
Priding itself as the "world's first personal social networking app," TUBBR allows users to regulate the content they see and how it is accessed by others.
TUBBR—pronounced like rubber—came to life when co-founder Saurabh Uttam was on a trip with friends and found that there wasn't an app that would allow the whole group to share pictures and videos while still being semi-private.
"This kind of collaboration and conversation was missing on any of the existing platforms," Uttam said in an interview with Austonia.
The need for the app grew as Uttam considered current apps and how he wanted a home for all content to exist under the same account.
TUBBR's Community Lead and Head of Marketing Sneha Sharma said what Instagram and Facebook can't do is provide universities or brands one place for all their content to exist under the same account, while still separated by category and topic.
On TUBBR, this is achieved by "walls." Different from Facebook walls, TUBBR users can create walls around topics like fashion, sports and politics, where all related content can go. Users can set these walls to public or private, which enables you to "push the right content to the right audience," Sharma said.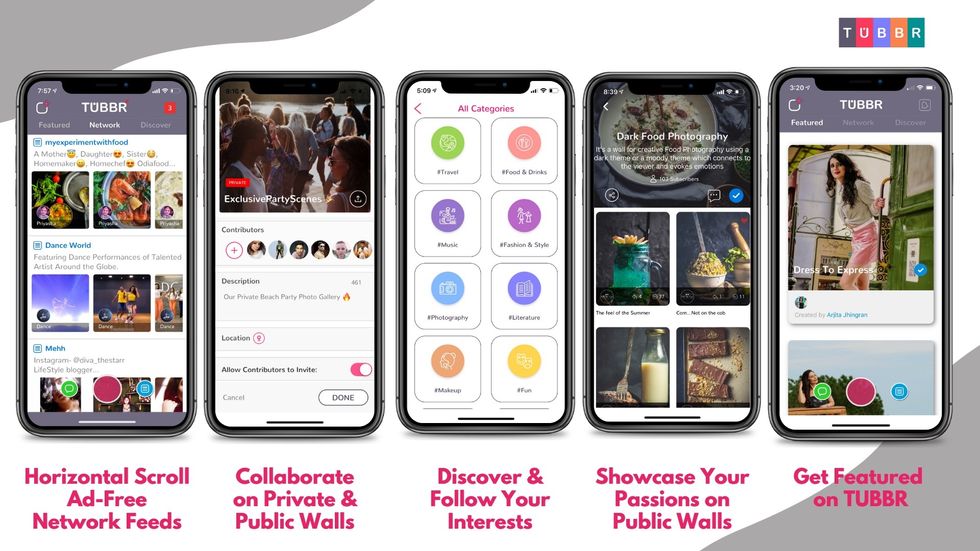 The app, whose headquarters are in Austin, announced in a press release this week that it has received funding from venture capitalist fund Global Ascent Partners. The funding will support the full launch of TUBBR's beta program in January 2021.

In the soon-to-be-released beta version, Uttam said you don't have to be tech-savvy to use it. Users can share a link to private walls via email or text, so people without an account can still see that content.
"I can send a link to my mom, just like a Zoom link, and she automatically becomes part of my family wall," Uttam said,
The beta launch also includes the option for premium walls, giving users and influencers the ability to monetize their walls by charging those who wish to access them. TUBBR will take a portion of these profits in place of traditional ad revenue.
"In traditional platforms, unless you have a million followers and good enough viewership, you cannot have a substantial income," Uttam said. "On TUBBR, you can convert your fan base to support you through paying for walls, exclusive content and membership programs."
In the two years since TUBBR's creation, more than 200,000 users have signed up, and the company has recruited more than 20,000 global and micro-influencers to join. In comparison, Facebook as more than 2.5 billion users.
Despite instant comparisons to other social media platforms like Facebook, Uttam isn't worried about the competition. He said that the uniquely intimate connection that TUBBR offers will attract users and clear a space in the social media market.