Get connected with our daily update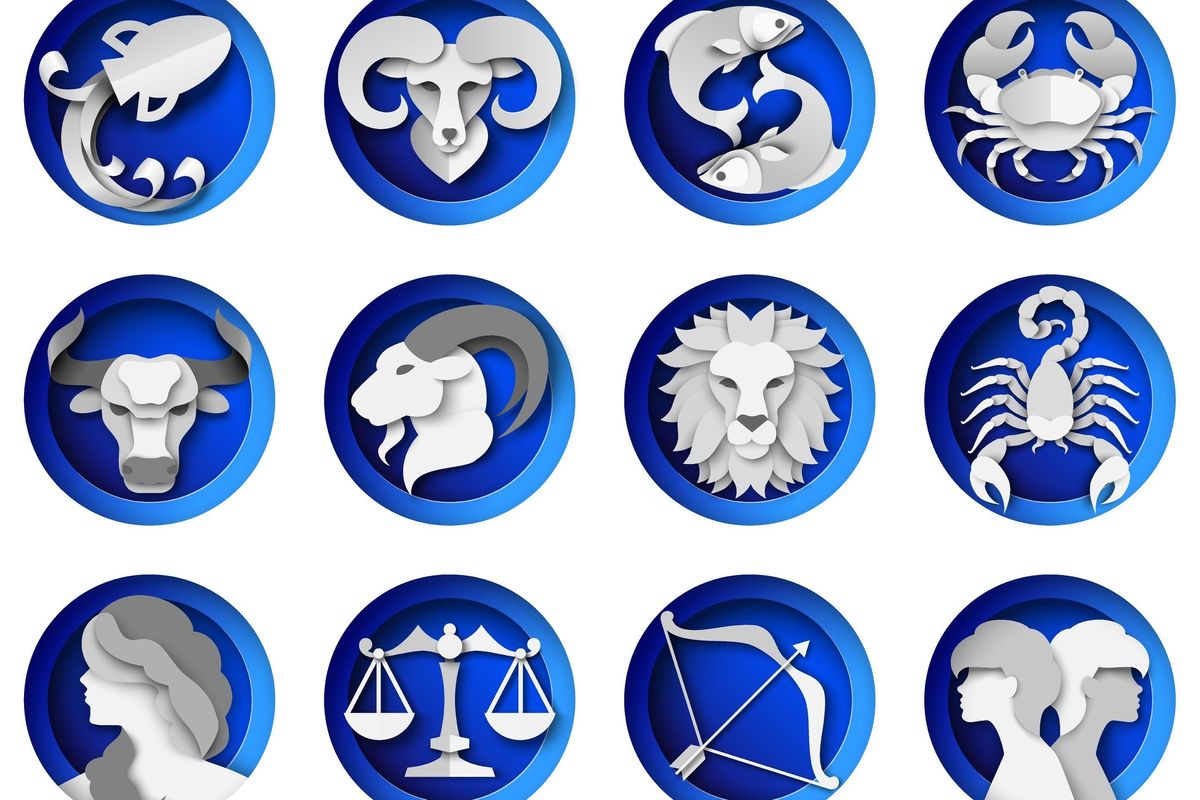 Shutterstock
This Libra season has a strong theme of preparatory organizing and bringing things into harmony, getting us ready for the descent into a somewhat intense Fall and Winter, which will really kick off with Eclipse season in Scorpio.
The Scales as a symbol of clear judgment, precise equilibrium, and powerful poise can be helpful in guiding us through this process, although this is definitely not static - rather, a continual process of readjustment, especially because Mercury will be finishing their retrograde in the nearly mechanical Virgo. Thinking through things in nearly mathematical manners could be quite helpful, even if what is being measured might be subtle. This fall we'll have a long trine between Mars and Saturn, which can be very supportive for hard work, but this same grinding effort can actually be structurally damaging or lead to burnout without alignment. Thus, this month emphasizes a lot more finesse in finding our way into the flow.
Aries
This Libra season will be an especially social one for you, Aries. From friends and neighbors to bigger community members and significant Others, you'll have plenty of reflections of how to become more clear, strong, and steady in your self-expression and generative action in the world. On the one hand, this might have to do with fine-tuning a few skills and welcoming more spacious ease into your regular rhythm. On the other hand, this may look like overcoming some fears or compulsions surrounding the way you are seen publicly. Above all, though, the best bet is to deepen your contribution to your community, on a long-term scale, which can help your fiery brilliance crystallize and click into its highest gear.
Taurus
This Libra Season highlights the back and forth between your everyday world of work and chores and the deeper realm of passion and mystery. On the one hand, you will be challenged to navigate with a more even keel, but on the other, the fiery urge to go faster and into the unknown will threaten to take you off course, especially around the Full Moon on the 9th. Although charting a steady course and sticking to it could be a good strategy, you can trust in the warm wisdom of your simple, down-to-earth side, which can get the job done by keeping things flexible and fun. By the end of the month, you very well could find yourself ready to level up and take on your next big quest.
Gemini
Although the image of this Libra season is the Scales, it might be more appropriate to describe your assignment this month as more akin to juggling, Gemini. In this regard, I'm speaking to both the attentive skillfulness that it could require to stay afloat amidst shifting tides and quick rearrangements, as well as the spirit of play or lightheartedness that can click you into a wonderous flow and pick yourself up when you fall. Surrounding yourself with warm adventure buddies and playmates could be particularly helpful for smooth sailing and keeping up morale, especially as the rest of the fall could bring some moments where a helping hand would be much appreciated. What would juggling with three or four hands feel like?
Cancer
This Libra season emphasizes attunement with your surroundings, Cancer. At the extreme level, this might look like a process of decision-making or judgment about your home or family life, but at the smaller level, this is an invitation to bring more beauty and camaraderie into your everyday atmosphere. Although the end of Mercury's retrograde on the 2nd should bring some clarity around how things might optimally function, and the Full Moon on the 9th will bring strong impulses to initiate healing change, the biggest turning point will likely be towards the end of the month, on the 22nd, when Venus changes phase and ushers you into a whole new, more graceful and mature constellation of relationships, with your environment and with other people.
Leo
This Libra season presents you with a bit of a back and forth, Leo, between your fast social world of conversation and community and the slower, down-to-earth practicalities, which are going through some rumbles and shifts this year. Before getting caught up in a web of commitments, it could be great to take another look at your fundamentals, re-examining what you can work with and inquiring as to how you really want to share your life with others. This can help you lean into the changes possible around the Full Moon on the 9th, which present you with an opportunity to resolve some chronic knots in your everyday functioning and open up more space for meaningful relationships.
Virgo
This Libra season brings an opportunity for you to make a strong realignment in the structure of your life, Virgo. We could think of this as a chiropractic adjustment or the resolution of some knot of tension that brings your entire life back into order. The central focus of this is in your feeling of having the resources you need and being able to give your true value to the world, but this, like the spine, involves the rest of your being. Likewise, similar to a chiropractic adjustment, there might be an impactful thrust necessary to affect change. The Full Moon on the 9th would be a great time to put in a good bit of oomph, but this won't be the end of it - throughout the rest of the fall, you'll likely need to keep at it to maintain this new form instead of collapsing back into old patterns. Luckily, the star weather is very favorable for this sort of sustained effort!
Libra
This Libra season can bring you to a whole new level in your sense of grace, equilibrium, and poise, Libra. This isn't an automatic, easy thing - if anything, it will come about through continual, skillful realignment, catching yourself when you go slack or off the rails, and this hard-won, newfound sense of buoyancy would really click in at the end of the month when Venus has an exact alignment with the Sun and starts her phase change into an Evening Star. Before then, a big challenge to your equilibrium will occur on the Full Moon on the 9th, especially playing out through your relationships. Although this might have to do with heat coming from you from other people, it could also be a challenge for you to learn to be more assertive and keep your balance while doing so.
Scorpio
This Libra season is very much the calm before the storm for you, Scorpio, even as there will likely be some foreshadowing of what will unfold through the Eclipses next month. Although getting yourself ready could look like battening down the hatches and getting ready to get out of harm's way - a good Scorpionic strategy - it could also look like refining your subtle senses as to how to be in the flow, or simply resting and taking care of things behind the scenes. Likewise, you might also consider how you might want to dance with next month's shifts - if there's some part of your world you might like to throw in the metaphorical compost bin, or something for which you would like to create space to unfold.
Sagittarius
This Libra season brings a challenge for you to gain a deeper sense of equilibrium amidst your broader social world, Sagittarius. This represents a key moment in the arc of your story this year - although you're very much playing the role of courageous adventurer, this is actually a month of reflection to get your bearings in your bigger web of relationships you're a part of. Through the rest of the fall and even spring, it will be key for you to focus on the individual allies and partners in seeing through your ventures. What communities, spaces, and structures enable and support these sorts of relationships for you? Where do you get a taste for your own strength and magic, while also integrating yourself into a bigger whole? Even if you don't achieve total resolution, it will be a useful process to get a better sense of yourself.
Capricorn
More so than any other sign, you're well positioned to make use of this Libra season in a constructive manner, Capricorn, especially if you've already got yourself rooted in truly noble and sustaining practices. If you're still working through some big-picture questions about the trajectory of your journey or work in the world, they're likely to clarify by the end of Mercury's Retrograde, on the 2nd. Likewise, the fiery Full Moon in Aries on the 9th can help you push through stagnancy in a relieving and rejuvenating fashion. Until then, while it could be nice to take extra time and space to let those thoughts unravel, consider that you can also live out your questions. Again, it would be a wonderful month to keep yourself engaged, in a slow and savory manner.
Aquarius
This Libra season, it will be useful for you to zoom out to see the bigger picture of your journey and how you want to feel moving forward, Aquarius. Although things have likely been heavy and challenging the last couple of years, they've likely given you a much sharper sense of self-definition - this month, you can both affirm your strength (especially around the Full Moon on the 9th) and learn how to navigate with more grace and harmony. Beyond cultivating a deeper sense of equilibrium or artful creativity, this could also look like discarding some part of your universe that would better be thrown in the cosmic compost heap, or otherwise figuring out the proper way to unwind some internal knot. Altogether, by the end of the month, you could have a much more spacious and clear sense of how to unfold your journey.
Pisces
The mysteries of this month have a lot to do with the depths of relationship, Pisces. Especially as Mercury finishes their retrograde on the 2nd and the week or so afterward when they're still slow, you'll have an opportunity to grok the threads of fate that bind you to other people and figure out the best way to navigate them. This is a setup for the Full Moon in Aries on the 9th, which emphasizes your self-assertion and the development of your will. This could look like affirming your work in certain deep partnerships, or strongly cutting yourself away from those that are chronically draining. Regardless, by the end of the month, you'll be well positioned to enter into a new phase of magic in the interweaving of your relationships.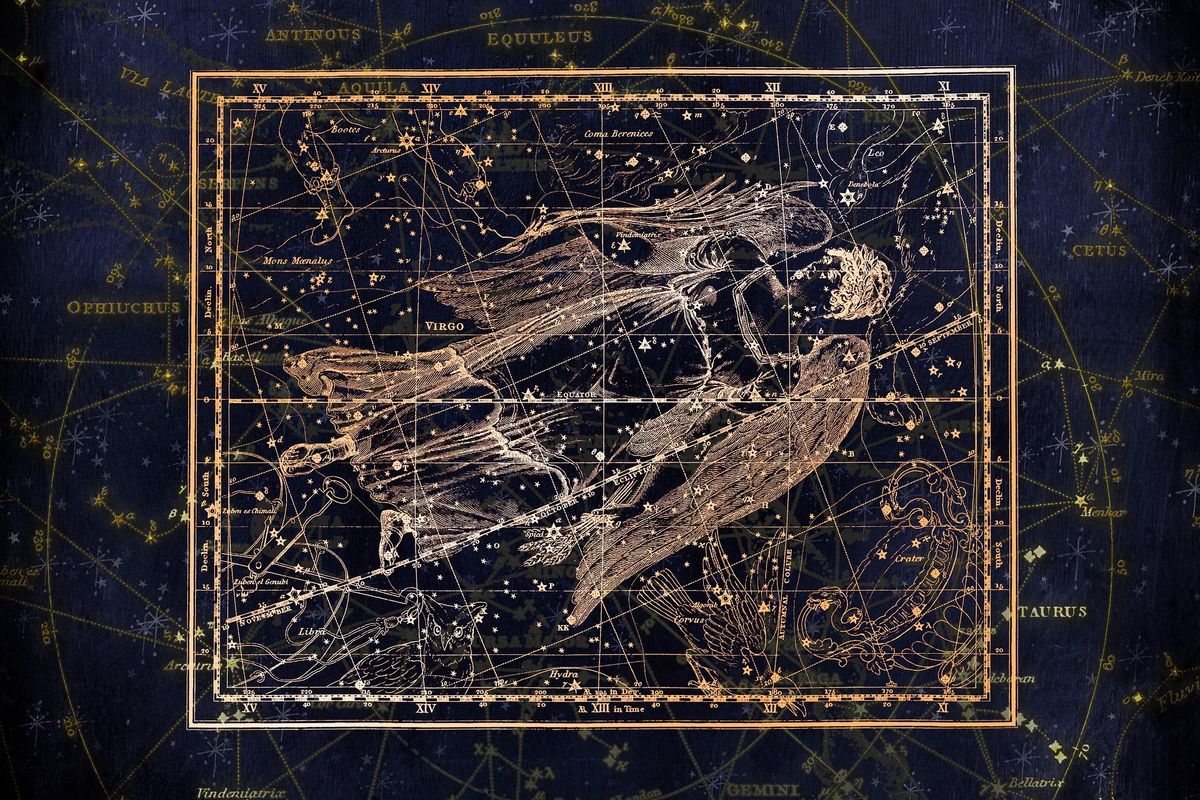 This Virgo season has a strong potential for effective care of life's many forms of abundance, but this won't necessarily be easy— we will likely have to do a good bit of wrangling our hearts and minds to get everything to fully click into gear.
Shortcuts: Aries, Taurus, Gemini, Cancer, Leo, Virgo, Libra, Scorpio, Sagittarius, Capricorn, Aquarius, Pisces
A powerful constellation of energies will be active for the first three weeks of the month—a tight aspect pattern between Mercury, Mars and Jupiter. These lend themselves well to focused, sharp, detailed action and a lot of learning through the process, but given the amount of stimulation and heat, it could be easy to get stuck in a pattern of overstimulation, friction or frustration.
Virgo: Aug. 23-Sept. 24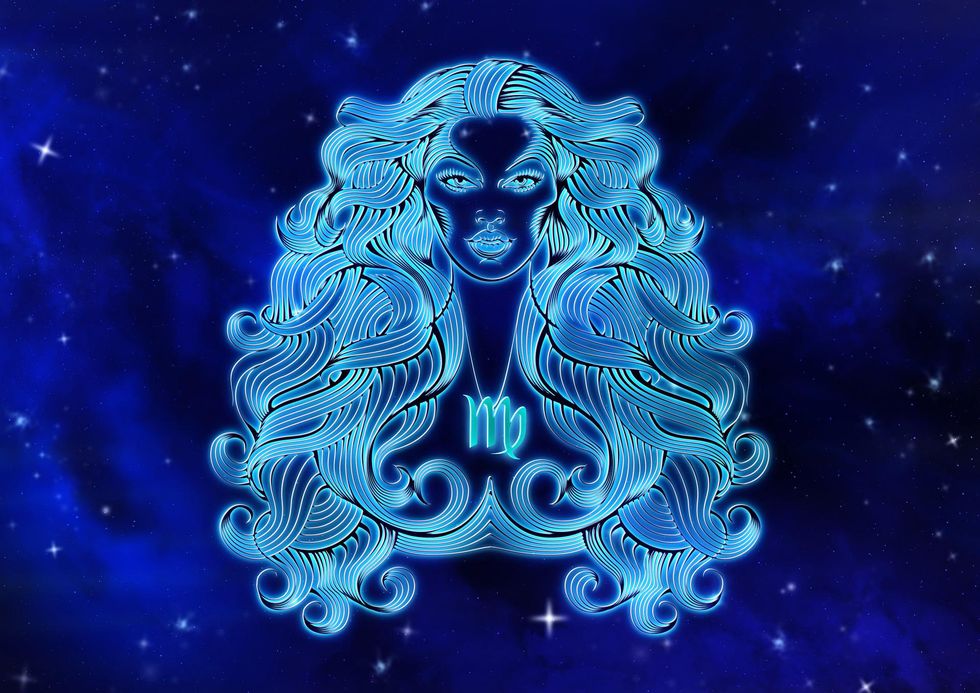 Virgo: Aug. 23-Sept. 21
​From this Virgo season until the start of spring, Mars will be in a prominent position, spurring you on into deeper curiosities and greater ambitions. This is a season to seize and build momentum with, but this month's first task is to base this growth upon a deeper sense of harmony and equilibrium, especially in your web of relationships. Here, you might gauge your potentials, take stock of your resources and capabilities, and measure them out against your commitments in your partnerships. Especially because Mercury will station retrograde alongside the full moon on the 9th and 10th, you could very well come to some conclusions that need to be worked through as we descend into Fall.
Libra: Sept. 22-Oct. 23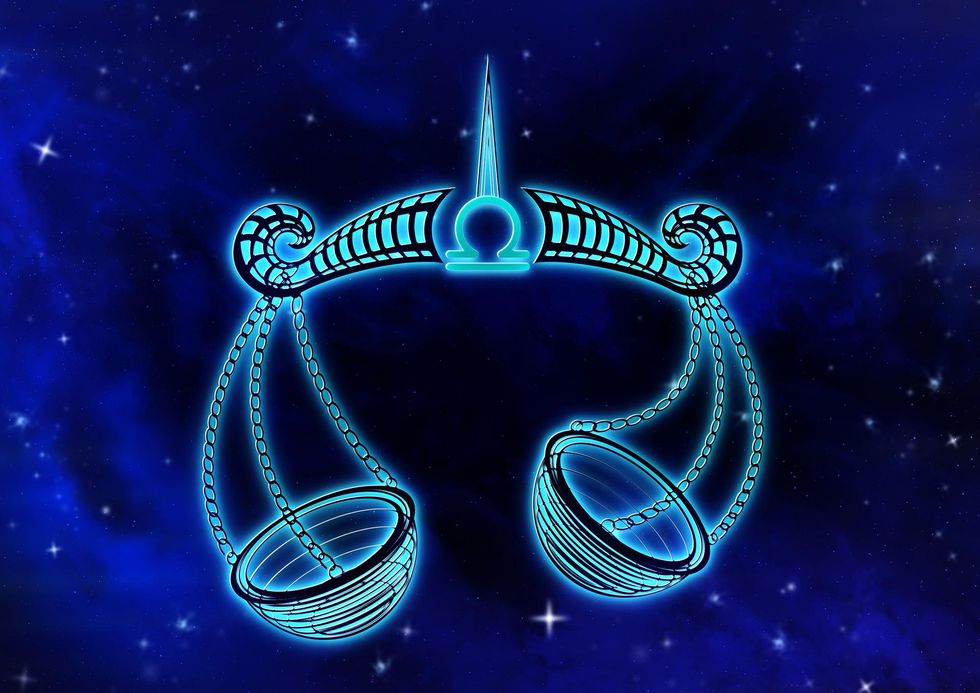 Libra: Sept. 22-Oct. 23
This Virgo Season is a wonderful time to put energy into your spiritual strivings, Libra, especially if they involve study, ritual, and conversations with teachers. A lot of this thrust towards the higher and richer things will remain active through spring, but this month the potential for it to weave gracefully into your everyday life is quite strong. Especially around the full moon on the 9th and 10th, magic can reveal itself in the mundane. While this can be quite exciting and even transformational, it can also show you places that still need cleaning or calibration. This dreamy or even slippery quality of life will actually continue to deepen and intensify through the end of the month—the challenge is to stay lucid and skillful.
Scorpio: Oct. 24-Nov. 21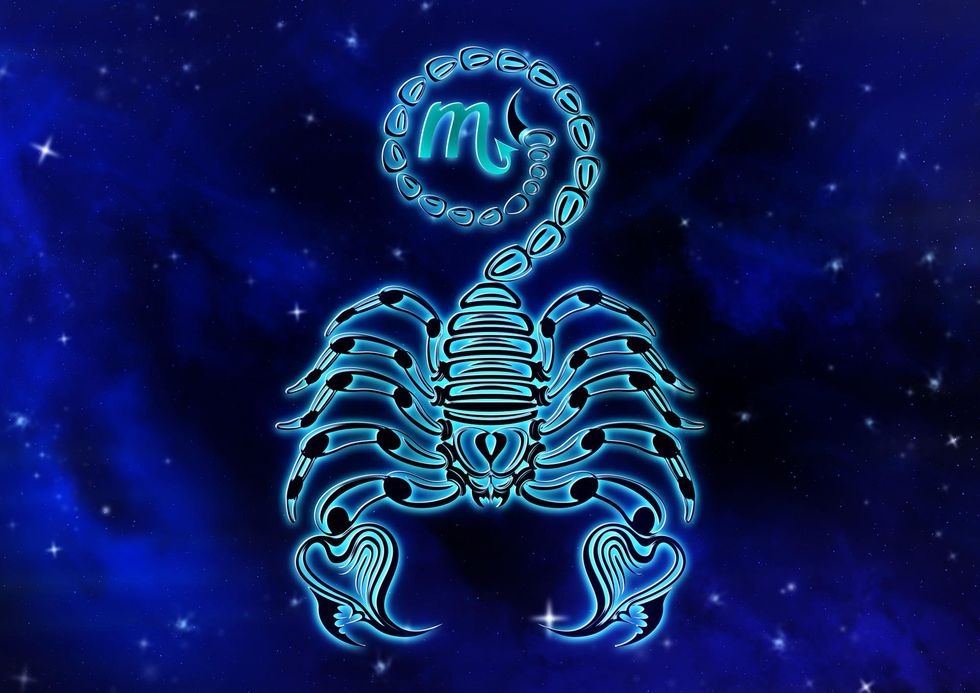 Scorpio: Oct. 24-Nov. 21
On a basic level, this Virgo season will be a very busy and social time for you, Scorpio. There is a challenge to care for your community and to be a more helpful force in the world, and around the full moon, this can blossom in your soul as a heart-warming sense of compassion. On a deeper level, though, there is a struggle to harmonize your inner world, more effectively meet your everyday demands, and to lean into a changing of seasons in your life. This deeper set of challenges will be around through the fall and winter, so you can let yourself focus on and enjoy your relationship with the broader world this month.
Sagittarius: Nov. 22-Dec. 21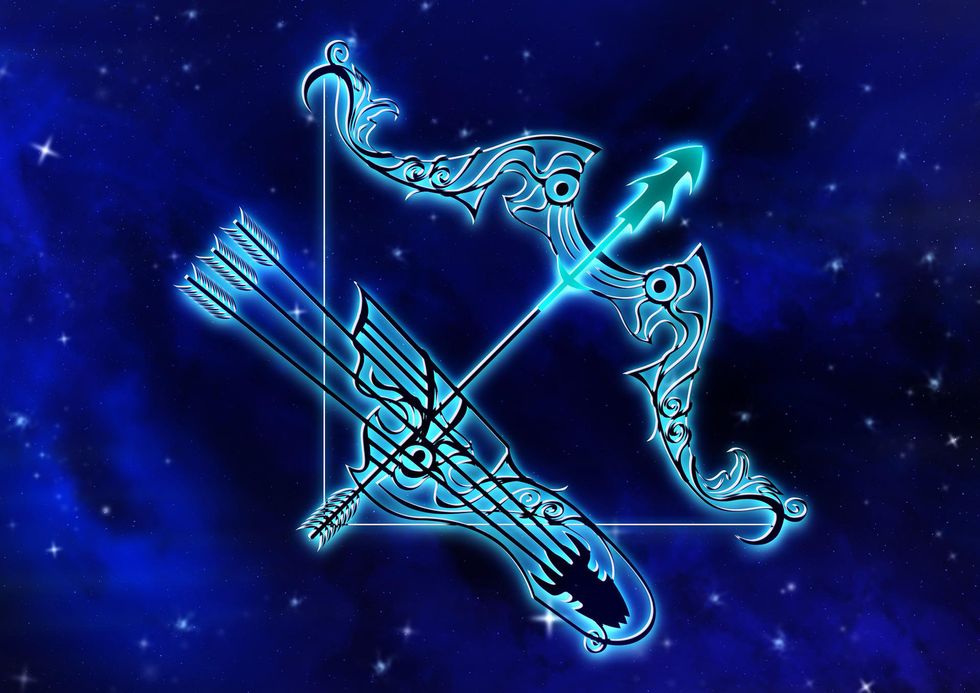 Sagittarius: Nov. 22-Dec. 21
This Virgo season will bring a strong encouragement for you to reach toward your most effective and noble self, Sagittarius. Especially by tinkering with your work rhythms, there's a real possibility for a breakthrough into a higher level of capacity and helpfulness. Simultaneously, though, there could very well be friction in your relationships, especially if you're moving too fast or getting a bit cocky. You'll be walking on this flammable terrain until the Spring, so it could be great to get used to taking things extra gingerly and root yourself in a more spacious state of body and mind.
Capricorn: Dec. 22-Jan. 19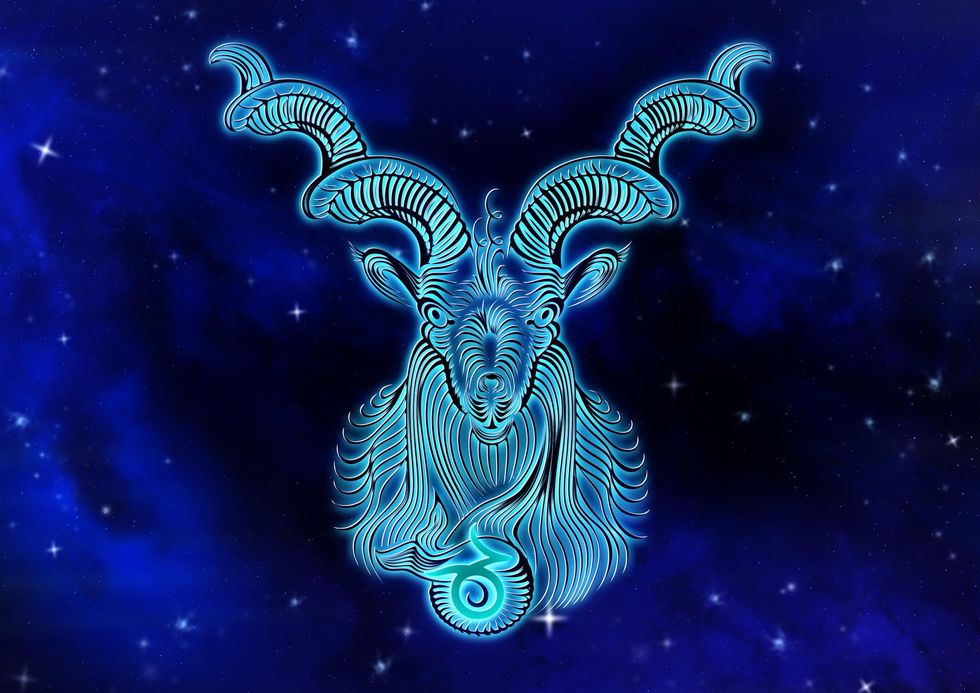 Capricorn: Dec. 22-Jan. 19
This Virgo season is a time of big questions for you, Capricorn. What is the significance of your life and work? Where do you fit into the big picture of things? How can you reach new levels of meaning and purpose? It is certainly a time with potential for breakthroughs, but these are most likely to come about after a good bit of back and forth—thinking big and small, moving fast and slowing down. Even through moments of brilliance and level-ups, make sure to stay steady. This process will get taken to a more subtle and spiritual level after the full moon on the 9th and 10th, so make sure that you're putting in the small steps to build up a healthy, smooth momentum.
Aquarius: Jan. 20- Feb. 19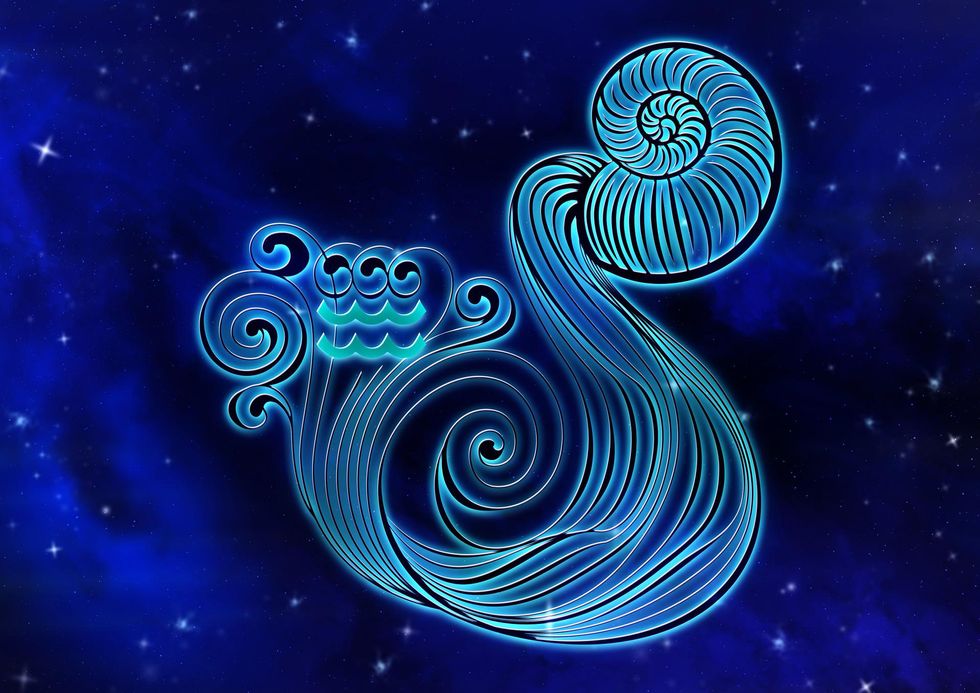 Aquarius: Jan. 20-Feb. 18
​More so than any other sign, this Virgo season is a time of struggle with the shadowy and tricky parts of life for you, Aquarius. There is a challenge for you to be honest with yourself and to refine and clarify your being, which is often awkward or messy. On one level, you can accomplish this by spreading new roots into your home and drinking from spiritual nourishment. On another, you're also certainly encouraged to take time to think deeply, ask good questions, and have conversations with teachers or guides. Although you might feel like you've done a total 360 by the end of the fall, once you regain your footing, you'll certainly feel more light and free.
Pisces: Feb. 19-March 20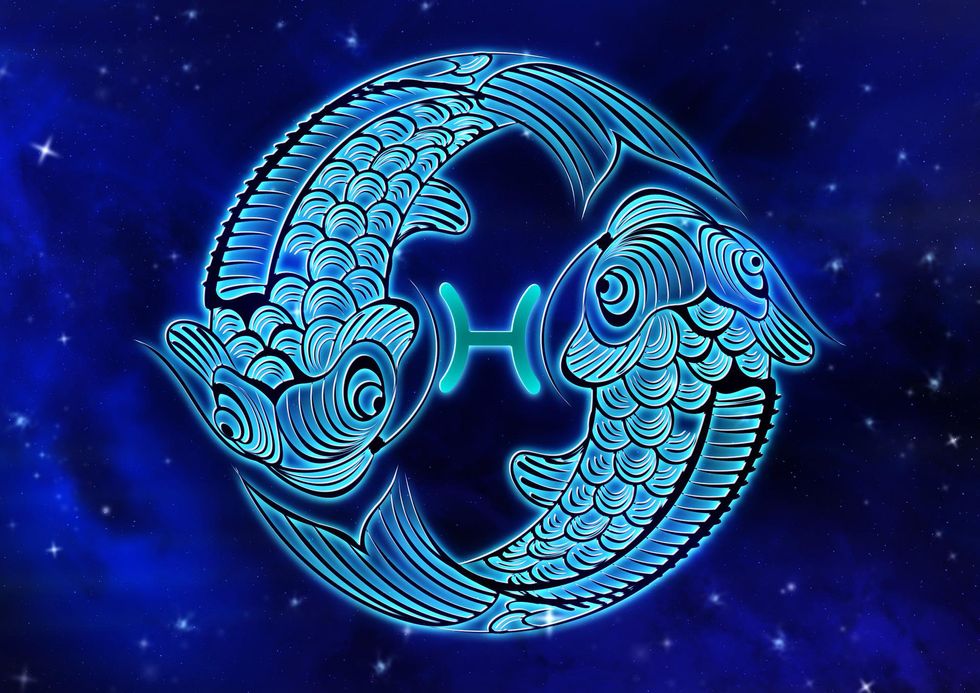 Pisces: Feb. 19-March 20
On some level, you're quite susceptible to some of the harsh currents of this Virgo season, Pisces. There will be a lot of hot air circulating and sharp, difficult ideas flying on those winds. This can lead to you getting caught up in some internal tornados and getting spit out into some heavy and hard emotions. There's saving grace, though, especially if you can direct all of this quick, fiery energy towards the projects that really sustain you. Likewise, there's safe haven within your friendships and important relationships, even if that just looks like having a simple, down to earth conversation.
Aries: March 21-April 19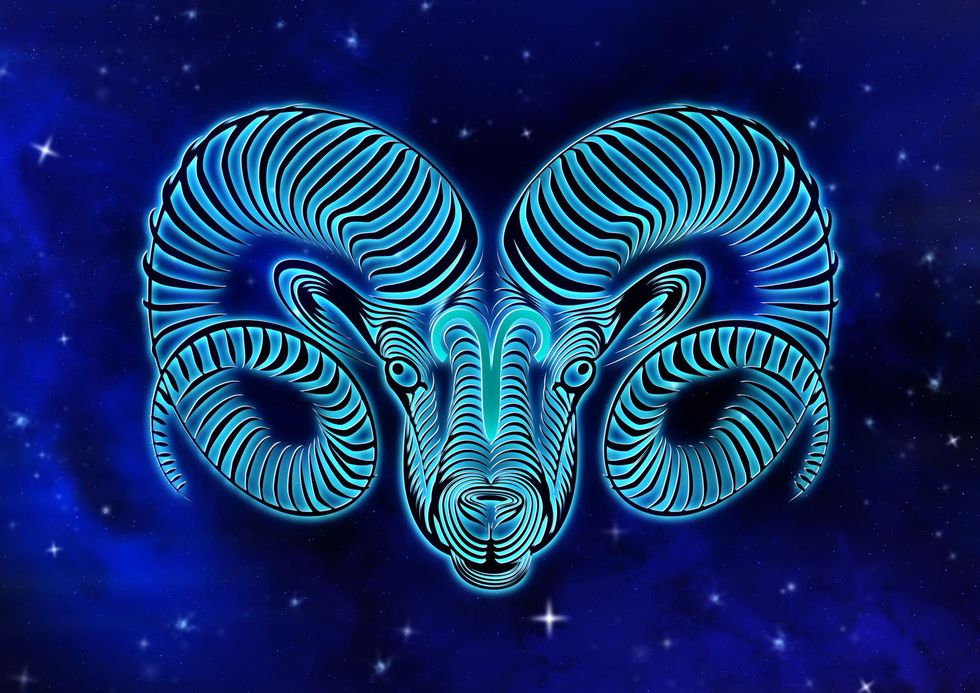 Aries: March 21-April 19
This Virgo season will be quite busy for you, Aries, but if you can cultivate grace as you operate your life's mechanics, there's the potential for you to not only navigate magnificently but stumble upon new resources and breakthroughs in your capability. Even though this is the time of year for you to get focused and get things done, it likely won't happen in entire solitude. Some of these rejuvenating surprises could come through conversation, collaboration, or even play with others. If you play this right, it can all culminate in a particularly magical Pisces full moon on the 9th and 10th—but if things are still too fiery and hectic, that could be a semi-nightmarish moment and a good time to lay low.
Taurus: April 20-May 20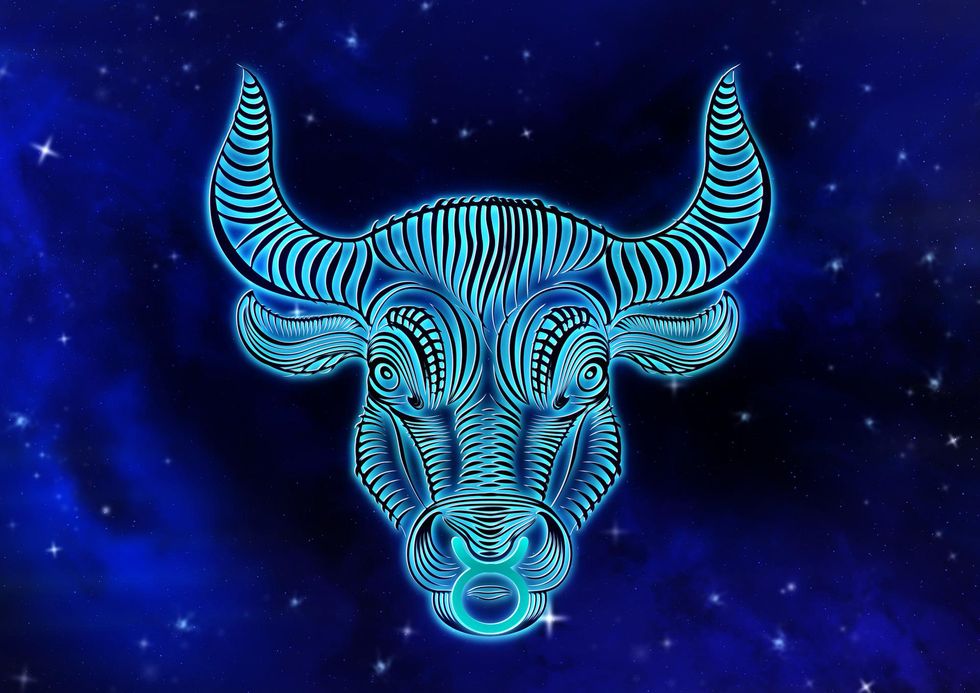 Taurus: April 20-May 20
The wind, heat, and electricity of this Virgo season might be a bit overwhelming for the animal of your body, Taurus. In this regard, keeping things even-keeled and in a nice rhythm could be simple and effective baseline to focus on, even as things could feel extra exciting and urgent. You can definitely rise to these demands and potentials, though, even experiencing newfound strength and dexterous skillfulness. Taking off into this marvelous flight, though, is much more likely to happen from a clean, coherent, and orderly foundation. If you get all of these fundaments right, your connection to the bigger, external world would be particularly rich and meaningful, especially through the Pisces full moon the 9th and 10th.
Gemini: May 21-June 20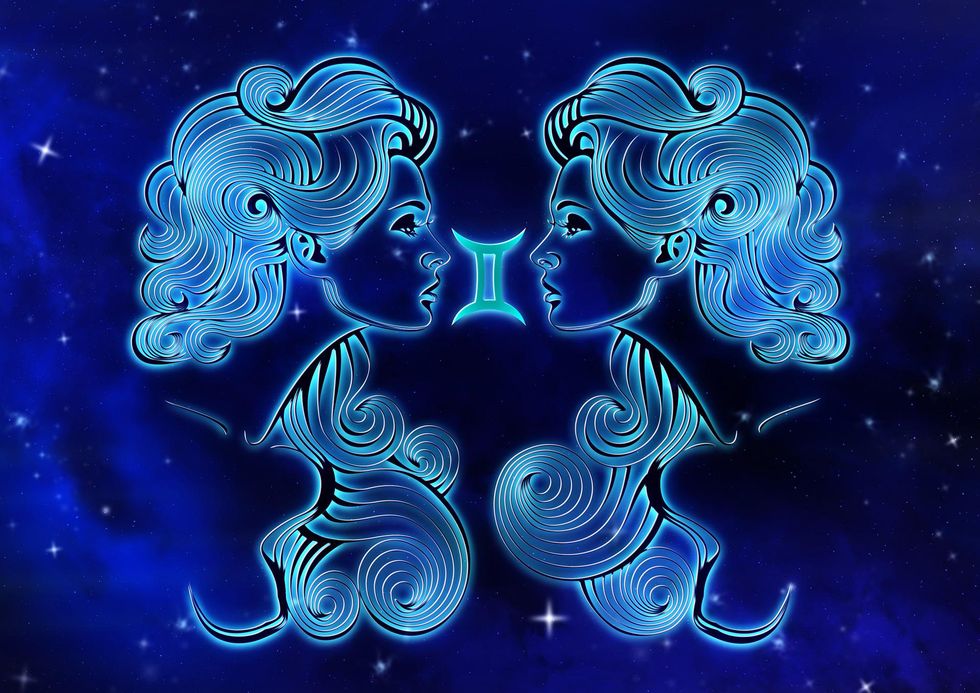 Gemini: May 21-June 20
This Virgo season kicks off a 7-month long period of time of extra energy, excitement, and oomph for you as Mars enters Gemini, where he will eventually station retrograde. Over the next couple of months, you would benefit by focusing that fire on the fundamentals of your life, home, and capacity to be generative in the world. This month, the full moon in Pisces will reflect back to you how that grounded, down-to-earth work is bearing fruit in the more visible, public realm. In this regard, you might think of this month as a conversation between your small world and the bigger worlds that you're a part of. Although there's a lot of potential for growth this month, you don't have to rush it—again, you can count on extra energy all the way through the start of the spring.
Cancer: June 21-July 22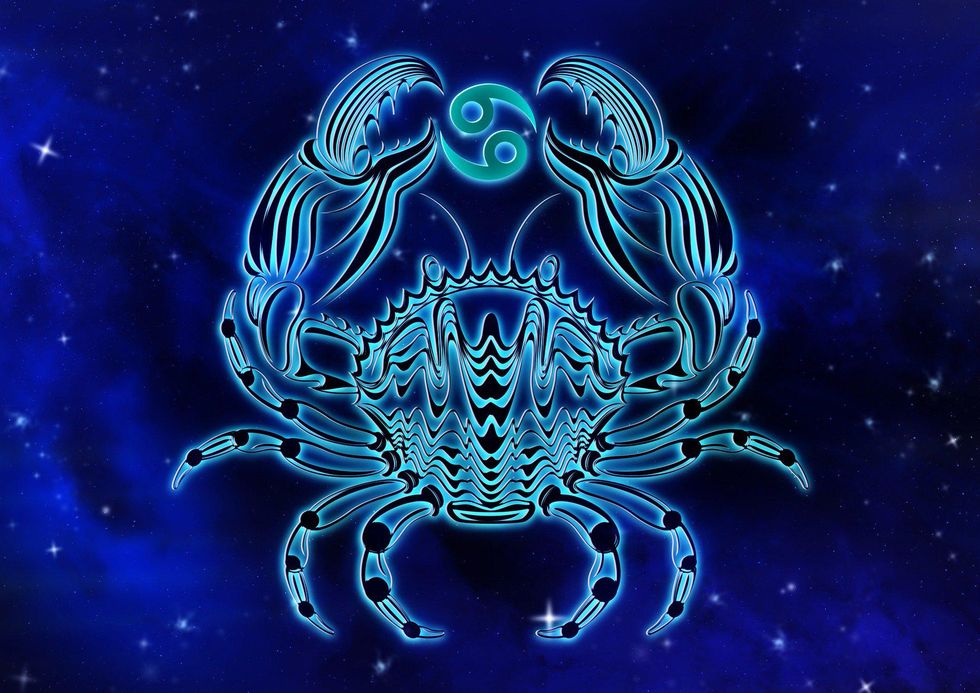 Cancer: June 21-July 22
This Virgo season highlights the cultivation of harmony in your life, Cancer. What are the baselines and beats that can structure and integrate your world and keep you flowing in a diligent and graceful manner? This balanced acuity has a real chance to blossom this month because it's being challenged and called forth so strongly, especially by Jupiter, who is encouraging you towards bigger and braver ambitions that will require more capability. Likewise, Pisces full moon will reflect back to you your level of spiritual attunement and quality of consciousness. The end of this month could feel like a blissful union of heaven and earth—or it could show you how much you still need to clean up.
Leo: July 23-Aug. 22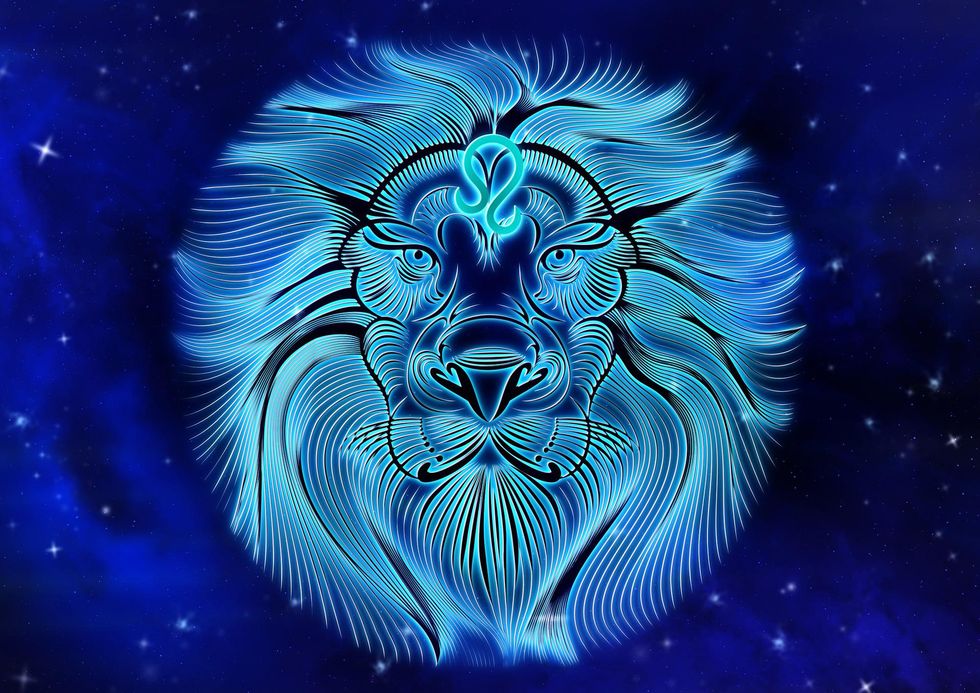 Leo: July 23-Aug. 22
This Virgo season is the start of a long stretch of expanding horizons for you, Leo, upward into higher realms of passion, wider into greater social spheres, and deeper through a more finely tuned intellect. Until the spring, there will be a powerful stimulation for you to engage curiosity, develop your willpower, and feel with more subtlety. This month, this excitement may feel like it conflicts with the simple and practical demands of everyday life, but given that this buzz will be around for a while, it will be better to let yourself focus on the fundamentals. With things in a smooth rhythm, the full moon on the 9th and 10th could entail an unveiling of the mysteries, ushering you into your next chapter of development.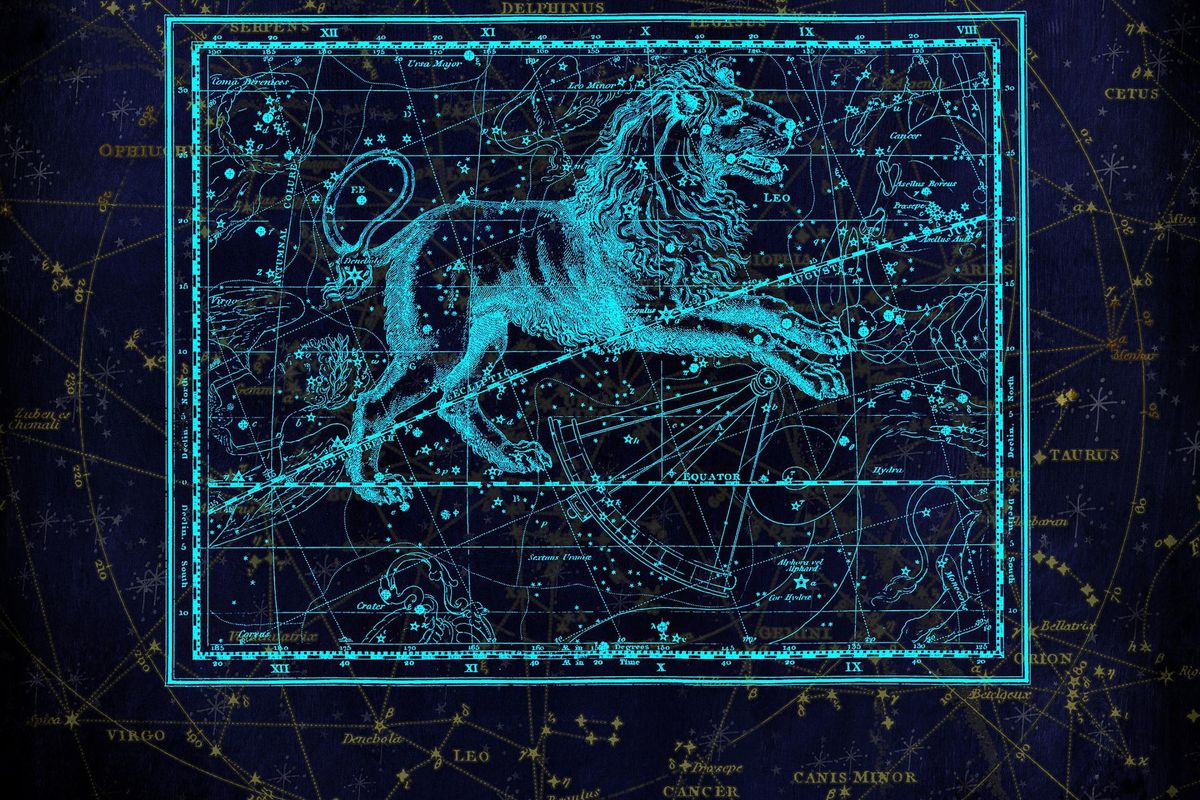 This Leo season will likely feature some collective shocks, shaking and trembling, but this same surge can lead to individual breakthroughs and upgrades.
Shortcuts: Aries, Taurus, Gemini, Cancer, Leo, Virgo, Libra, Scorpio, Sagittarius, Capricorn, Aquarius, Pisces
Around the new moon on the 28th, we'll have an opportunity to recognize where we need to give a humble oomph to renovate some aspects of our life. If we don't give this a burst of momentum and make some serious progress into it, our full moon on the 12th will be particularly heavy, but if we pass that test, we can feel much more masterful and sturdy. Altogether, this is definitely the most intense month of astro-weather until eclipse season in November, but there's certainly excitement and possibility if we can be clear-headed.
Leo: July 22-Aug. 23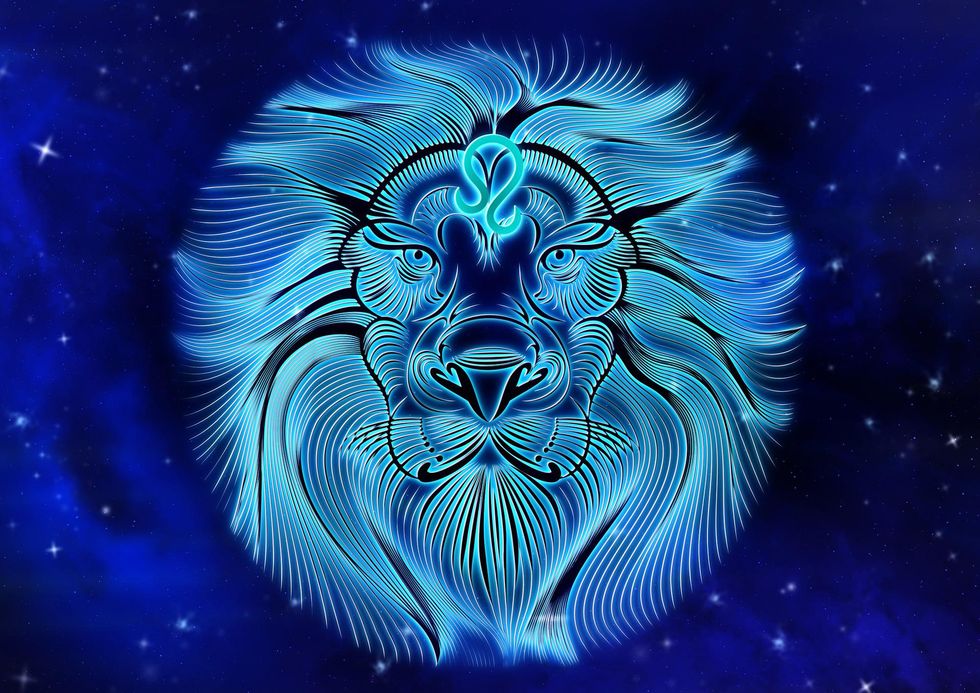 Leo: July 23-Aug. 22
Welcome to your native season, Leo! This year, you're invited to suffuse your radiant light with an extra bit of sweetness and attentiveness. Even as you'll likely feel an extra strong surge of ambition and a need to break free of your restraints and limitations, the real trick to succeed will be in bringing softness and care into the equation. In doing so, you can jump into a way of being that isn't just bigger and better, but also more sustainable and able to be savored. Figuring out how to share and synergize with others in your adventure would be particularly helpful.
Virgo: Aug. 23- Sept. 21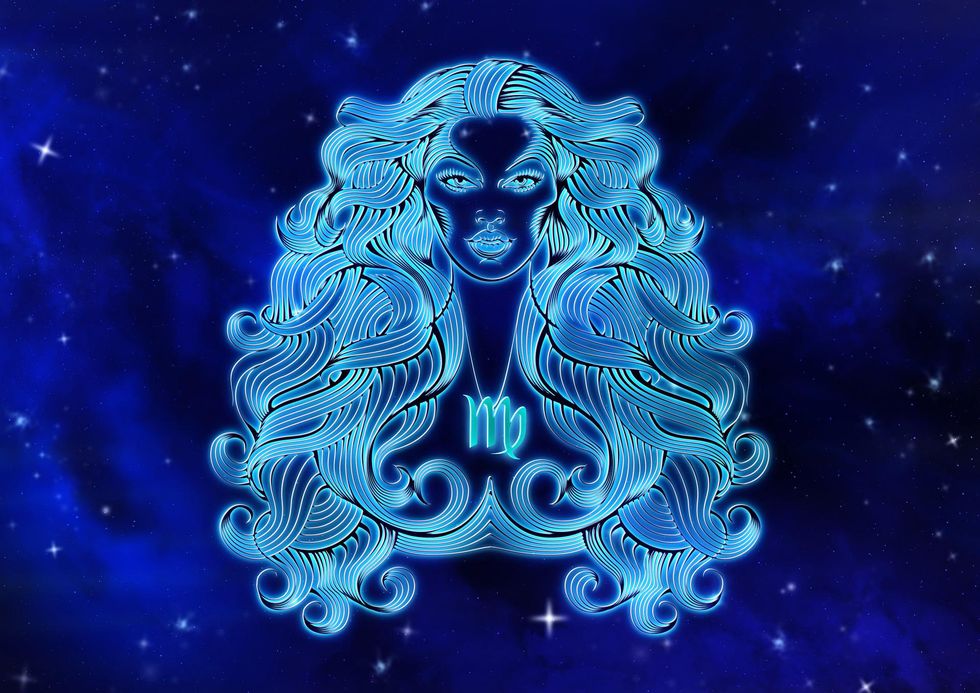 Virgo: Aug. 23-Sept. 21
Leo season is high time for you to be exploring and savoring life's mysteries, Virgo. Although appreciating the fiery and wild sides of these esoteric realms would be fun—and you need some sort of alchemical heat—the real magic will come about by exploring the natural world and appreciating your web of relations. In this regard, there's a challenge for you to integrate the colorful activity of your inner world with the tangible outer world. In doing so, you can appreciate how they really aren't separate at all.
Libra: Sept. 22-Oct. 23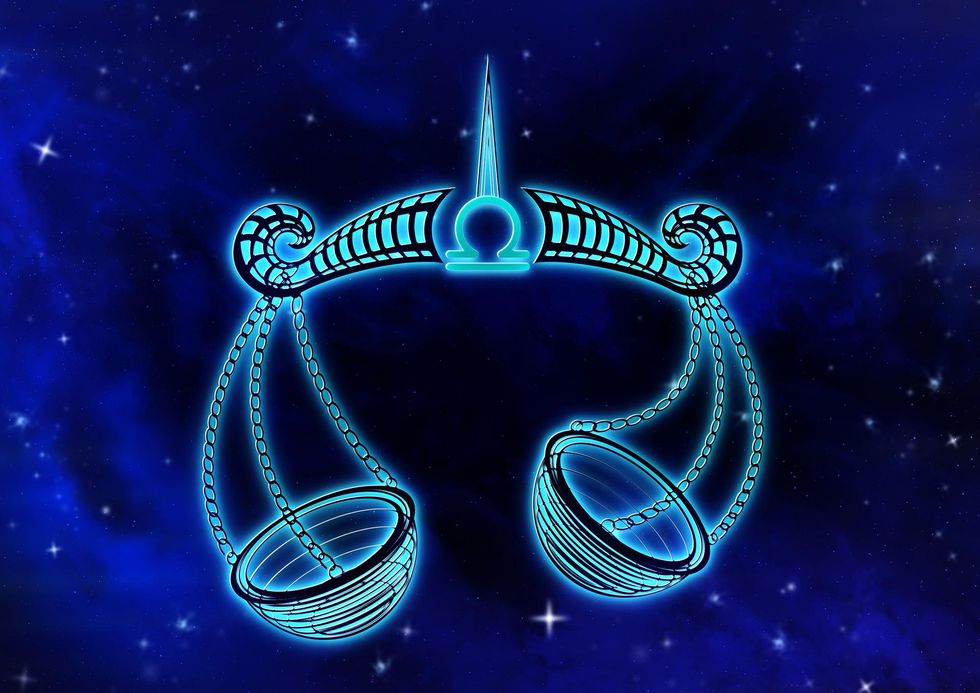 Libra: Sept. 22-Oct. 23
This Leo season will pull you through some of the tricky intricacies of your social web, Libra, from the stories you tell about the big individuals in your life and the concrete details of how you share your life with them to the roles you play in the bigger circles you're a part of. Through the first part of the month, moving with slow, sweet care will keep you from moving too fast and tripping up, although you might also want to make some big moves or act with sharp assertions. After the Full Moon on the 12th, you'll likely be able to feel more clear and decisive in this.
Scorpio: Oct. 24-Nov. 21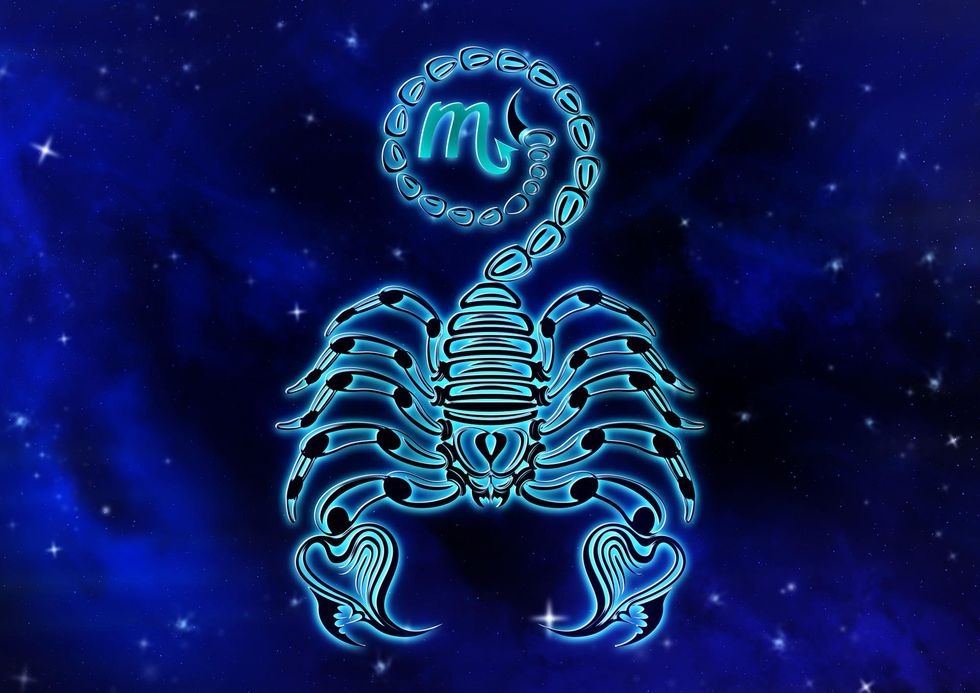 Scorpio: Oct. 24-Nov. 21
More than anyone else, you've got the tools to push through the stress and rise to the occasion this Leo season, Scorpio. Beyond focusing on your strongest and most noble individual expression and its next evolution—which can certainly click into gear this month—this won't happen by ignoring others, but rather by figuring out how to care for and work with them in a vigorous and hearty manner. If you're getting too caught up in your own game, the full moon on the 12th will remind you how to be humble. If you're open and on point in working with others, this full moon will renew and strengthen your supportive root structures.
Sagittarius: Nov. 22-Dec. 21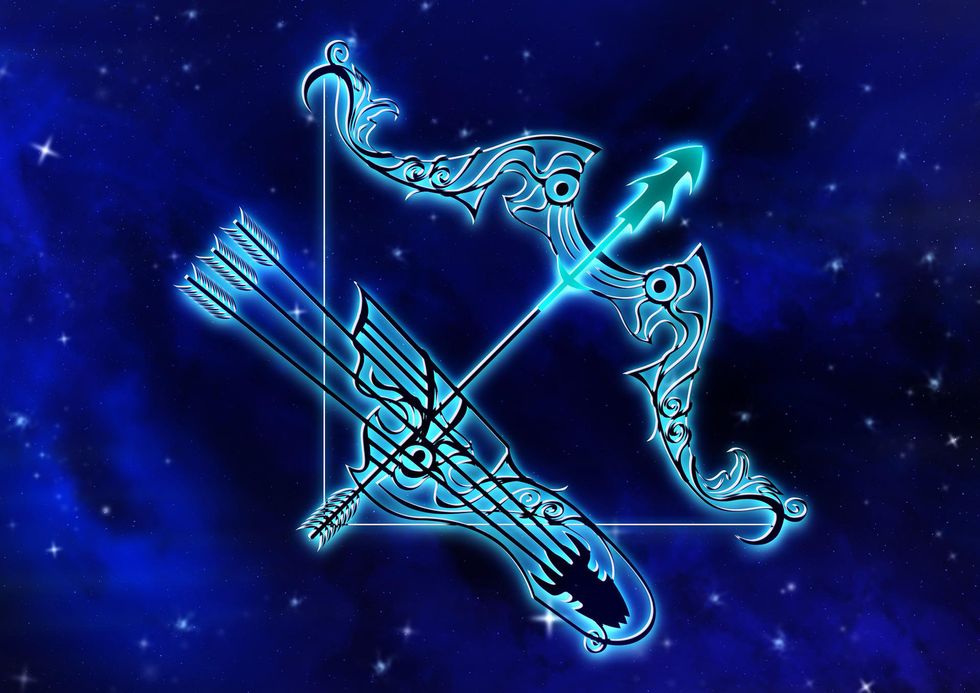 Sagittarius: Nov. 22-Dec. 21
​This Leo season will bring you a renewal of vigor and strength from within, Sagittarius. This surge of energy will be directed to both the everyday challenges of life and your bigger sense of adventure, perhaps bringing out even unprecedented resolve. On the other hand, real growth and expansion will also entail refinement and clarification, which might feel like being humble. The endpoint is a noble and buoyant spirit, able to navigate the small details of life with grace, generosity, and zest.
Capricorn: Dec. 22-Jan. 19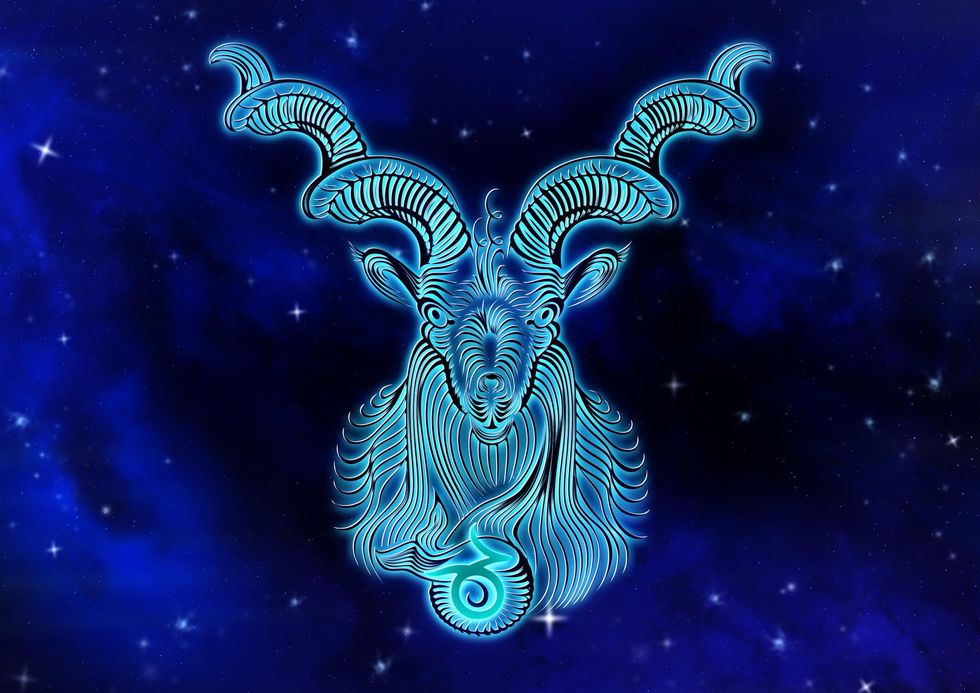 Capricorn: Dec. 22-Jan. 19
This Leo season brings you a chance to go through the fires of transformation, Capricorn, especially regarding practical concerns and considerations. Insofar as you need to adjust, correct, or upgrade the concrete structures of your life, this month will be an opportunity to do so with vigor and wit. It could be great to take a healthy risk or figure out ways to unleash latent potential, but the key leverage points and foundations for future growth are those places where you feel most connected with the people in your life.
Aquarius: Jan. 20-Feb. 18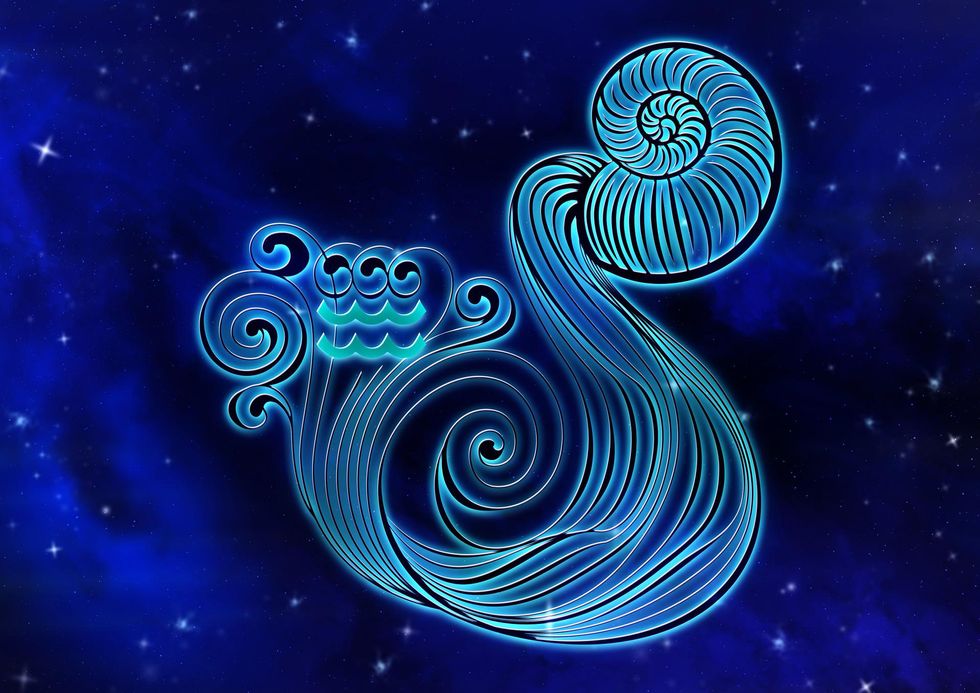 Aquarius: Jan. 20-Feb. 18
In this summer's story-arc of your crystallize into a more brilliant self, this Leo season is a key period. On the one hand, you'll have a chance to push yourself to new levels of sharp strength and steady dedication. On the other, around the full moon you're likely to experience some sort of test, stark feedback, or demand for a decision. Regardless of how things are looking or developing externally, you can take this month as a time to define yourself, who you want to be, and patiently move towards that desired, exciting future.
Pisces: Feb. 19-March 20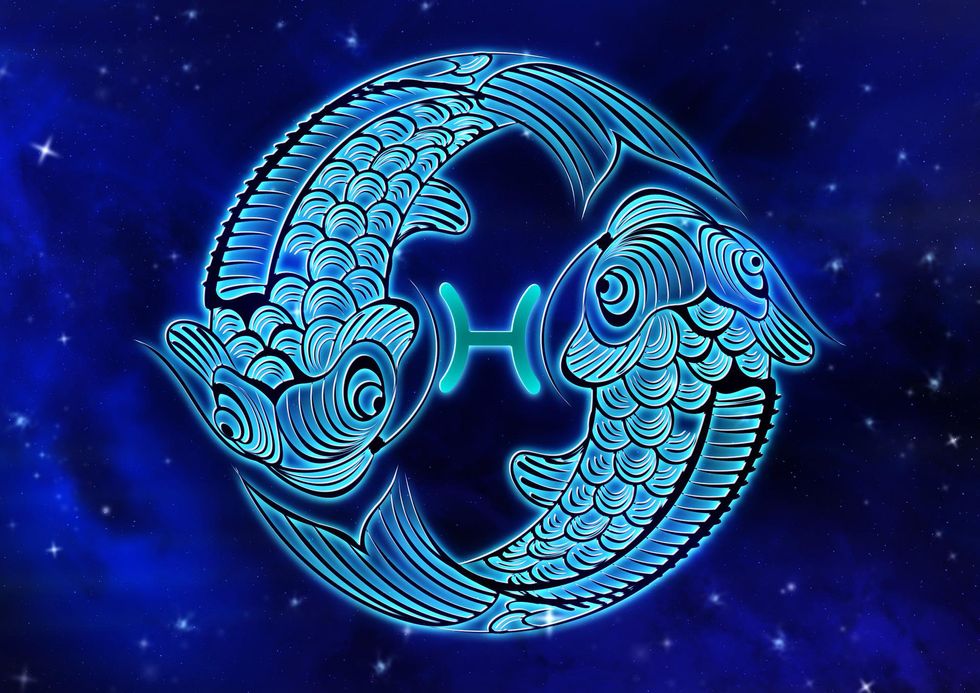 Pisces: Feb. 19-March 20
This Leo season highlights the back and forth between the warm, lively world of your everyday world and the cool, electric realms you explore in solitude. On the one hand, this month is calling you into more generosity and bravery in your work and offerings to the world. Especially around the new moon, you can find renewal through simplicity, doubling down on what is clearly promising. If you do this right, your quiet time will be less haunted by struggle—instead, you can find yourself more easily opening up into life's subtlety and magic.
Aries: March 21-April 19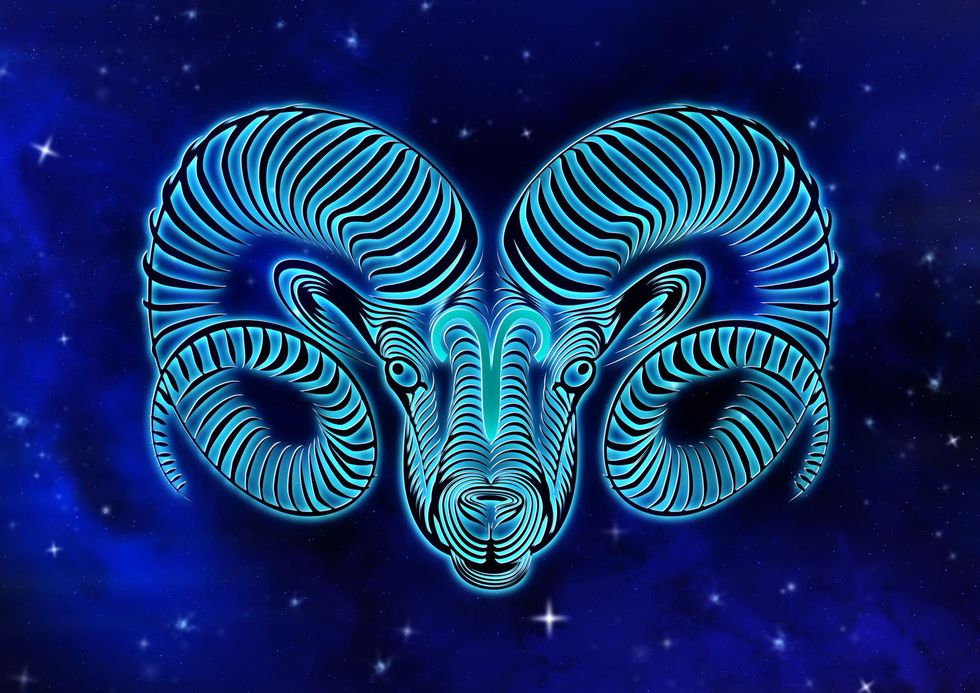 Aries: March 21-April 19
This Leo Season is the time to figure out how your recent flashes of enthusiasm and possibility can stabilize into steady flames, Aries. The surges of raw energy that have pulsed through you over the past few months are likely going to quiet down a bit, but rather than getting disappointed, you might take it as a challenge to really get dedicated to your most noble potentials and to stay even-keeled through the ups and downs of inspiration. Especially around the full moon on the 12th, this might feel a bit serious and stressful, and you might really have to fight to stay encouraged. More than anything, though, this is a process of maturation, teaching you to stay true to your values and to bravely share your gifts with the world.
Taurus: April 20-May 20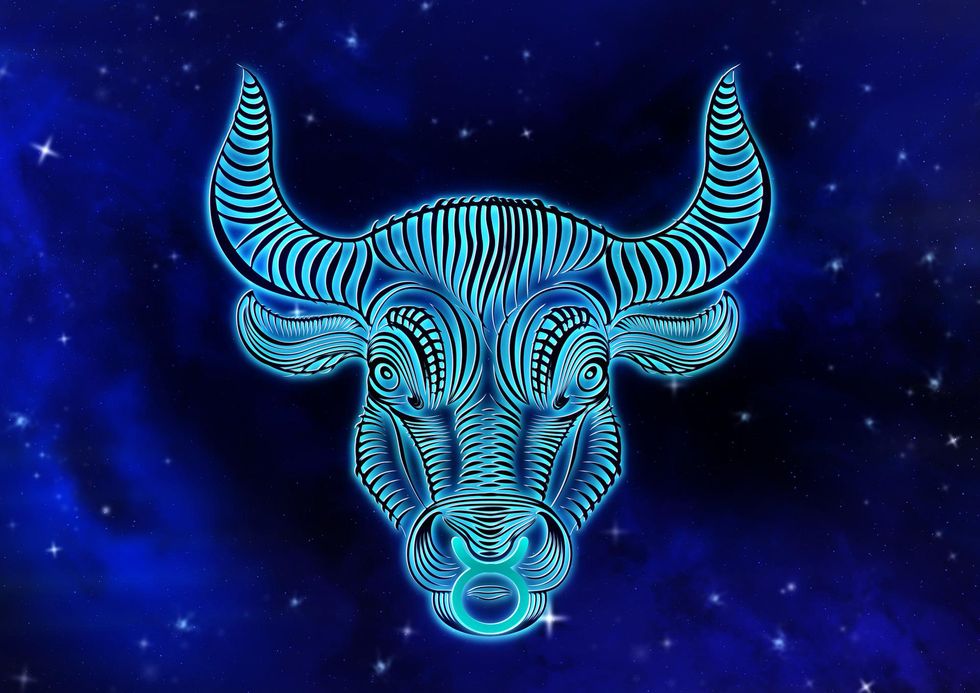 Taurus: April 20-May 20
This Leo Season will likely feature a strong, obvious call for you to metamorphose into the next stage of your development, Taurus. You're getting a direct hit of this month's fiery and electric energy, and although it will probably be pretty uncomfortable, resisting change will be a lot more difficult than dancing into a new frontier. This doesn't have to be altogether hectic and rushed, though—you can take things step by step, savoring each small development and breathing through the moments of letting go. You don't have to do this alone, either—enlisting the support or help of dear friends and family, who might make the process more fun or sweet.
Gemini: May 21-June 20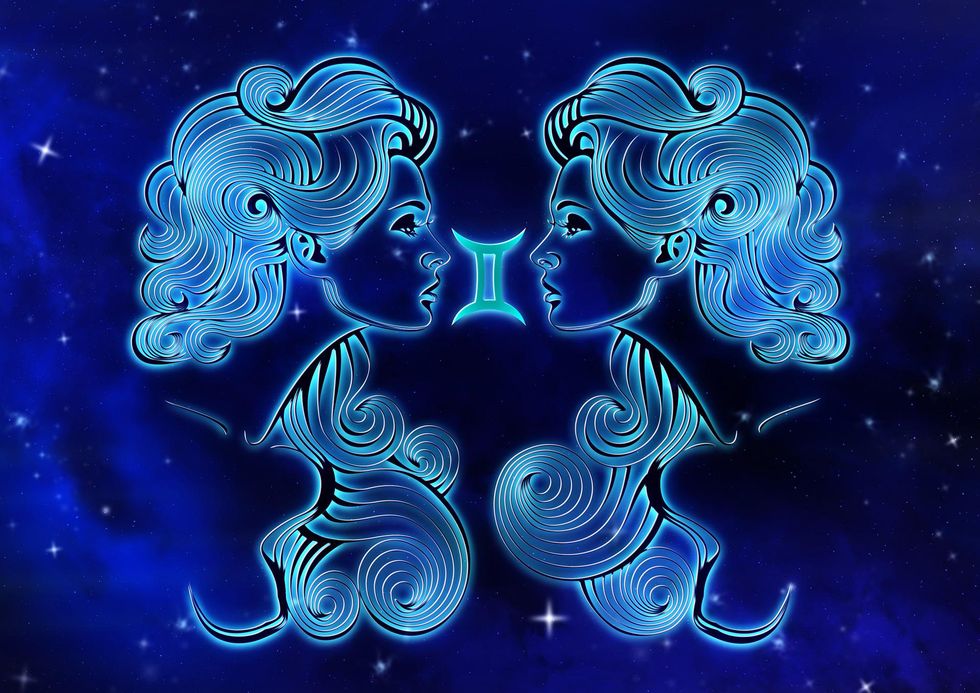 Gemini: May 21-June 20
This month will likely be meaningful and lively for you, Gemini, as your ruling planet Mercury is moving at a fast pace through the fiery, colorful sign of Leo. It will be a great time to converse with interesting personalities and to probe curiosities outside of your comfort zone. As we head toward the full moon on the 12th, though, all of this mental motion could confront you with some serious shifts in your big-picture world view, confronting you with heavy or hard truths. As you're carving your path through this, pay primary attention to the quality of your internal experience—this month could either leave you feeling restless and aimless or settled into something exciting and rich.
Cancer: June 21-July 22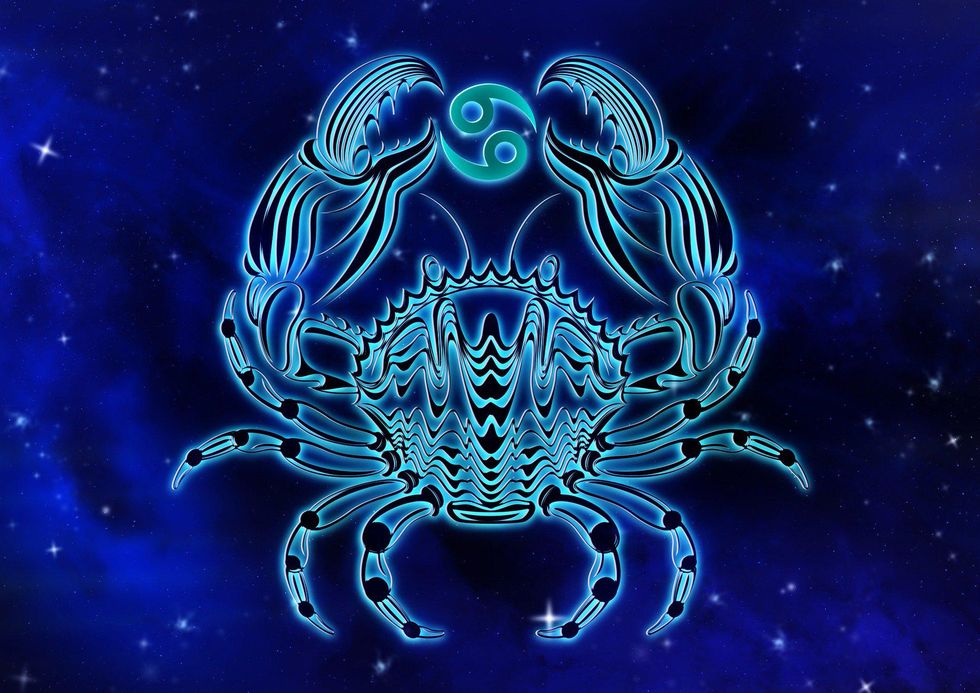 Cancer: June 21-July 22
This Leo season is giving you the task to rely upon your own strength and maturity, Cancer. Beyond helping you nourish and sustain yourself, you might find this bravery intrinsically rewarding. There are a couple of ways that you can support this inner fire—one would be to ensure that you're feeding it with high-quality fuel, and another would be to surround yourself with folk that you can easily share your warm light with and to have it reflected back to you. In this regard, a bit of initiative or risk-taking in your social circles could help you make some serious strides.