Claire Partain
Claire Partain
Claire Partain is a staff reporter covering Austin FC and breaking news. Claire was previously the sports editor for The University Star, Texas State University's daily newspaper, where she covered sports, produced podcasts, and hosted a pre-game TXST football tailgate live series. She prides herself in versatile reporting and finding the human aspect in every story. Twitter: @partain_claire.
Get connected with our daily update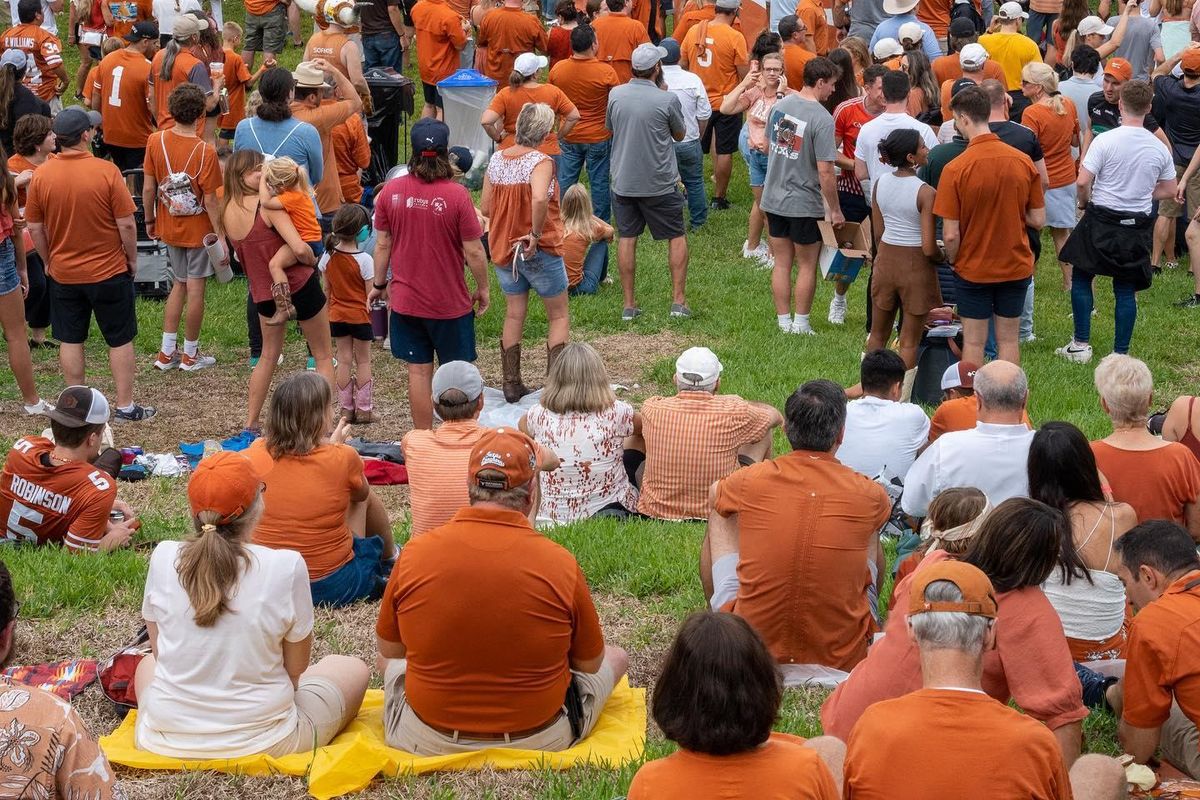 Orange and burnt orange will merge as I-35 neighbors UTSA take on the University of Texas in Austin at 7 p.m. Saturday.
The two UT affiliates will clash for the first time at the Darrell K. Royal Memorial Stadium, but the party is sure to be felt all around town.
Whether at a tailgate or watch party, here are the best ways to enjoy the gameday experience:
Texas Tailgarten at Scholz Garten, 1607 San Jacinto Blvd.
UT's biggest and longest-running tailgate will be back in action at Scholz Biergarten on Saturday. Since 1866, they've brought the brews, food and Longhorn celebrations to Austinites of all crests and creeds, and they're not stopping now.
1:00-4:30 DJ Island Time
4:30-6:30 Live Music: Sparkle-Grass
Longhorn City Limits at the LBJ Lawn, 4801 La Crosse Avenue
this week's pregame concert 🤘@MisterWives | #HookEm

— Texas Longhorns (@TexasLonghorns) September 13, 2022
The Longhorns' free alternative to Austin City Limits will see live performances from Misterwives and Jane Leo starting at 3 p.m. on the LBJ lawn. Presented by Still Austin Whiskey, the event will include whiskey and Tito's cocktails on tap, Stubb's BBQ and live football coverage before a Silent Disco post-game party.
Watch party at the Still Austin Whiskey Co. Tasting Room, 440 East Saint Elmo Road
Enjoy a Horns Up frozen cocktail and a premier game watching experience at Still Austin Whiskey's Tasting Room each gameday. Come a little early for a taste of their fifth anniversary party starting at 1 p.m. as well.
The Tavern, 922 W 12th St
With 30 TV's and a longtime history as a hub for football fans, The Tavern is one of Austin's premier sports bars. The bar offers beers, burgers and football events each weekend, so be sure to check out their Facebook for this weekend's event details.
Lavaca Street Bar, 405 Lavaca St
Downtown Austin sports bar Lavaca Street Bar claims to be a "UT Football headquarters." Home of the Turf N' Surf Po Boy, the bar offers sandwiches, beer and other gameday fare.
Little Woodrow's, 5425 Burnet Rd
One of four Little Woodrow's in town, the sports bar's Burnet location has become the Longhorn headquarters. Hook 'em at Woodrow's each game day with beer bucket specials and an extensive indoor/outdoor game watching experience.
SAM Services Tailgate Party, 161 E 16th St.
Just as they do each week, SAM Services will provide barbecue, brews and TVs for the game at 161 E 16th St. on Saturday. A $5 donation is recommended, and make sure to bring your own chair.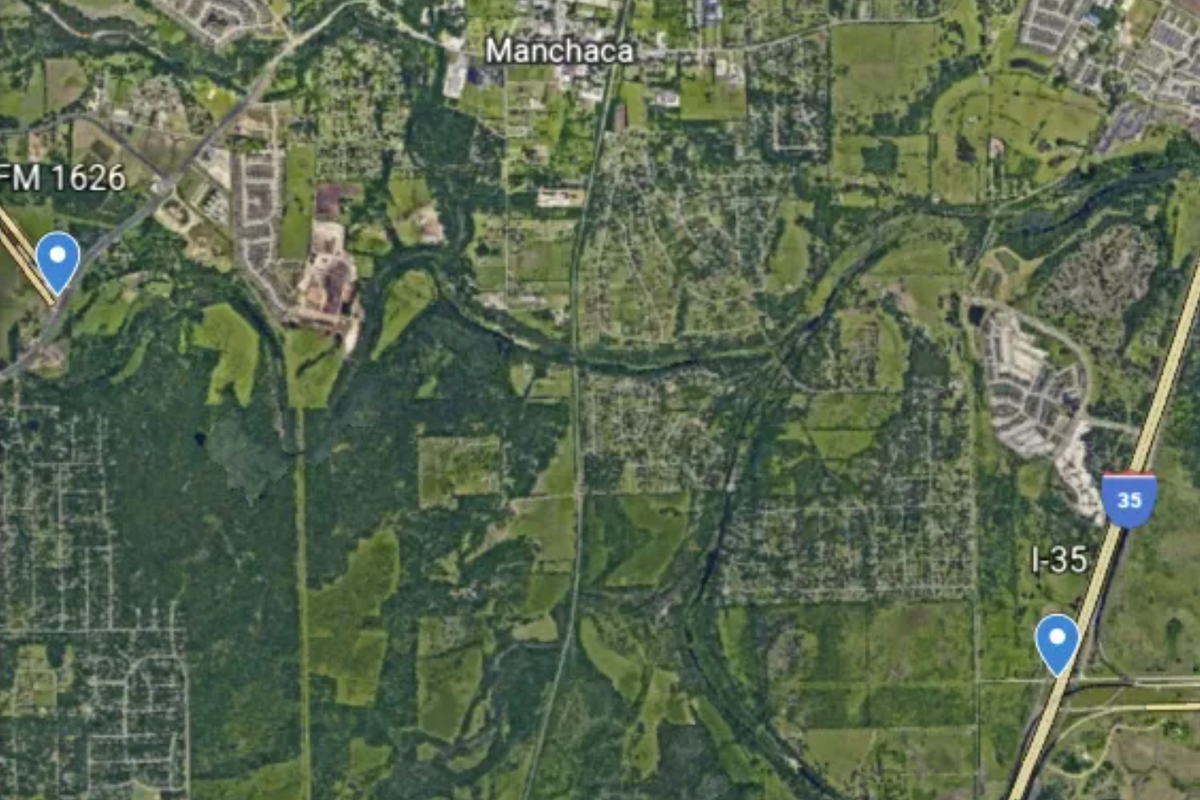 The final link on the SH 45 Loop chain is approaching a roadblock.
Travis County Commissioners have asked Hays County Commissioners to halt the State Highway 45 expansion project, which would create a 3.5-mile stretch connecting I-35 to FM 1626, feeding South Mopac.
Travis County Commissioners said they haven't been part of the discussion, citing the impact that the "missing link" would have on the area's traffic and growth.
"Making the connection from I-35 to FM 1626 would effectively make Mopac an I-35 bypass, dramatically increasing vehicular and truck traffic," the letter read. "The traffic impacts of this decision by Hays County would have a profound and detrimental effect almost entirely on Austin and Travis County."
Commissioners also cited environmental concerns. With traffic increasing on Balcones Canyonlands Preserve lands, City of Austin Water Quality Protection lands, the Edwards Aquifer and endangered species habitat, Travis County said the area's water quality and environment are at greater risk.
Hays County's Position
But Hays County has a different perspective. Around 40% of the county's residents work in Austin, while around 20% of Texas State University's commuters come from Austin. To access Mopac, many of those metro residents rely on FM 1626—a two-lane rural roadway—to go to school or work, causing congestion in the South Austin neighborhood of Shady Hollow.
"What it will do is relieve the pressure on 1626, and some of these in some of the eastern parts of the county that will have that connection between 1626 and 35," Hays County Commissioner Mark Jones told KXAN.
Travis County expressed concerns that the area would experience rapid growth if the 3.5-mile stretch is built. Citing Hays County's 60% growth from 2000 to 2010 and a Texas Transportation Institute study, the county said growth has already occurred. Now, they say it's time to play catch-up.
"SH 45 can be built with access restrictions that limit sprawl along the roadway. It can be built with all of the environmental protections our ingenuity can contrive. It can be built with all the associated green space, landscaping, and neighborhood protections we desire. But it must be built," Hays County's website said.
Hays County Judge Ruben Becerra said he hopes to discuss the move between the courts and hear from the community. Becerra also said the Travis County letter will be discussed at the next Hays County Commissioners' Court meeting.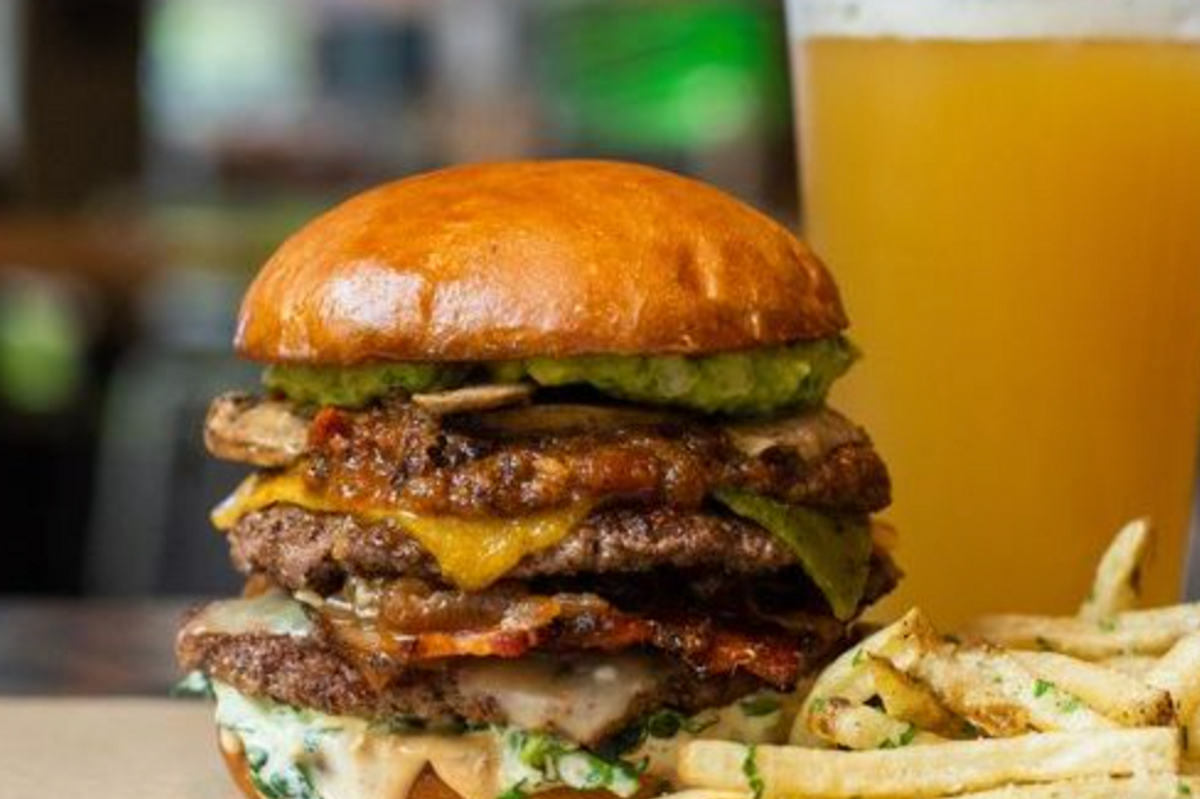 Hopdoddy Burger Bar
🗓 Friday

🇲🇽 Diez y Seis Celebration
Iconic Mexican restaurant Fonda San Miguel will celebrate Diez y Seis de Septiembre, or "Mexico's Fourth of July," with live music, food and more this Friday! Celebrate Mexican independence with Chile en Nogada, a 200-year old dish that represents the colors of Mexico's flag, and a live performance from Lesly Reynaga.
5 p.m. Friday | 📍 Fonda San Miguel, 2330 W North Loop Blvd

🗓 Saturday

🌮 Sazon Latin Food Festival
With Hispanic Heritage Month underway, grab another bite or two of delicious food from the Caribbean, South and Central America at Ani's Day and Night. This family friendly event includes food, a live DJ and more.

11 a.m. | 📍 Ani's Day and Night, 7107 East Riverside Drive

🏈 Texas vs. UTSA game and tailgate
Watch the Longhorns take on their I-35 opponents in a home game against the UTSA Roadrunners Saturday. Enjoy a full day of UT tailgating before the 7 p.m. game.

7 p.m. | 📍 Darrell K Royal-Texas Memorial Stadium, 2100 San Jacinto Blvd

⚽ Austin FC vs Nashville
After a road stretch, Austin FC is back for its second home game in a row at the always-sold-out Q2 Stadium! The No. 2 club will take on Nashville as it winds down its regular season.

8 p.m. | 📍 Q2 Stadium, 10414 McKalla Place

🗓 Sunday

🍔 National Cheeseburger Day at Hopdoddy
Treat your taste buds for National Cheeseburger Day at Hopdoddy Burger Bar! They'll be celebrating the occasion with The Ultimate Burger, a massive ode to all 13 burgers on the menu that features at least one ingredient from each.

All day Saturday-Sunday | 📍 Hopdoddy Burger Bar, five Austin locations

🏺 Austin Museum Day 2022
Enjoy free admission at dozens of Austin-area museums for Austin Museum Day! The partnership includes 37 museums depicting art, history, math, science and more.

All day Saturday-Sunday | 📍 Locations around Austin

🗓 Monday

🎸Steve Miller Band at ACL Live!
The Steve Miller Band will have their first live recording in over 11 years with "An Evening With—Live Recording" at ACL Live on Monday and Tuesday evening. "Take (your) money and run" to get tickets, which are on sale now!

8 p.m. Monday and Tuesday| 📍 ACL Live at the Moody Theater, 310 Willie Nelson Blvd