Get connected with our daily update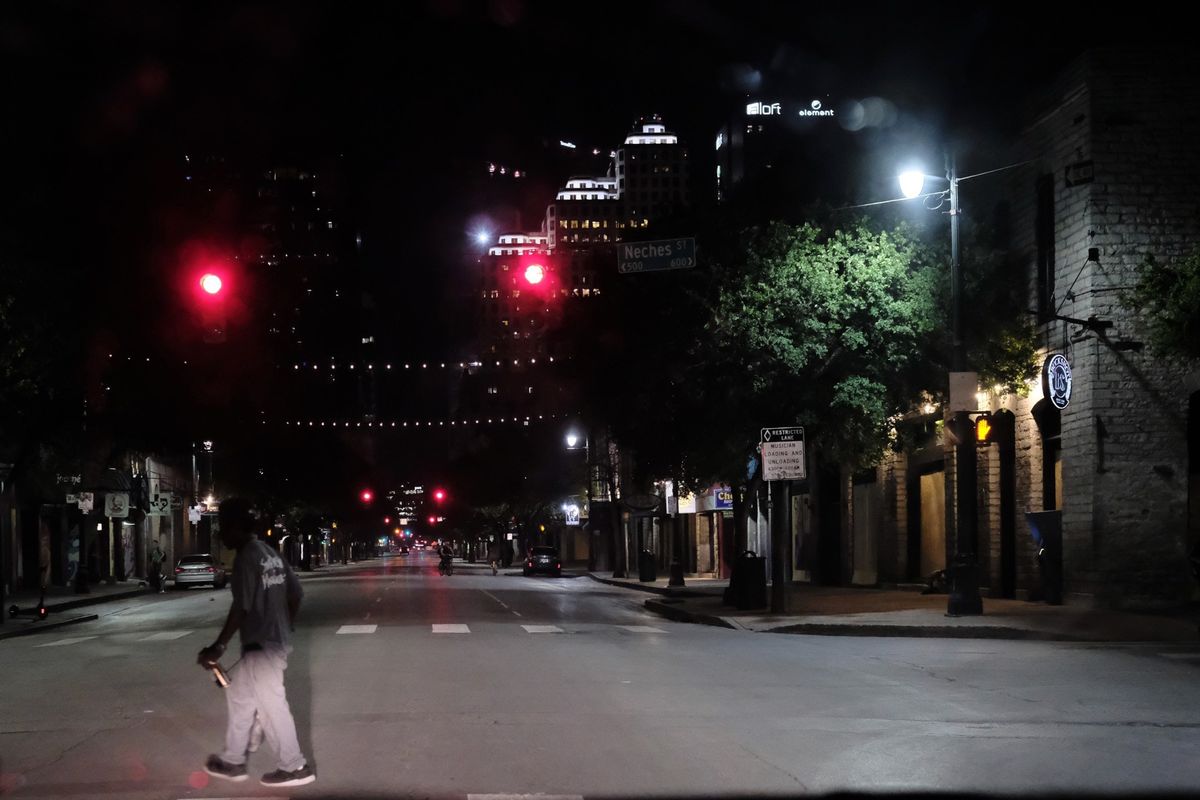 photo by Charlie L. Harper III
By Dr. Patrick J. Crocker
The things we worry about. All the what-ifs that haunt our collective minds. Those without anxiety can't always understand the concerns of those who suffer, because those anxious thoughts are only part of our individual psyche. The conundrum is that those things we worry over are not usually in our future, it's the things we never thought of that jump up like a jack-in-the-box to bite us.
Today it's COVID-19, the invisible viral boogey-man raging across the world that fuels the personal and family strain.
It's shocking that we have gone from "it's a hoax" from the naysayers to a $2 trillion rescue plan and global spread in just three short weeks. And one of our greatest fears is possibly not being with our loved ones as they fight the disease or die alone. The toll can be tremendous, and long lasting. Relationships can be permanently distorted by worry about things that probably won't happen.
While the viral threat is real, the extent of it remains poorly understood. Testing and data collection of the general population is inadequate to answer our questions. How many of us have the disease already? What is our personal risk? What is the actual fatality rate? The collected world data seems to hover around 2% or so, depending on whether the healthcare system breaks down. But if we understood the actual extent of spread it may actually be less than half that, maybe a lot less. Not knowing the answers makes the stress even worse.
New data from Iceland indicates almost half of their patients who tested positive had no symptoms. The encouraging news here is that maybe the virus may not be a life-threat to as many as we think and those worst-case scenarios will never come to pass. The study also provides important direction for us on the value of distancing. Treat everyone as possibly infected until this mess passes.
Anxiety leads to panic, and panic is contagious. So what is it we should worry about? I believe it is our first responders and hospital medical staffs. The modern day heroes that are placing their own lives on the line trying to save the rest of us. These warriors need to feel protected and be protected. But they are scared and at risk. The lack of personal protective equipment, masks, and gowns are staggering concerns. We are sending our soldiers into battle without their tools and this could spell disaster. What can we do?
Prioritize that supply of personal protective equipment. Email your senator and congressional representative today to push our leadership to supply it. Practice social distancing as described by the CDC. Hands to face may be the greatest threat so hand washing is critical. Do these things and take comfort in knowing you're doing the best you can to protect yourself and others. And that it will likely be enough.
We can also find coping mechanisms for our worries. Social distancing doesn't mean isolation. Call your friends, Facetime and Skype, it is reassuring to see the faces of your loved ones. Staying glued to the TV watching the news isn't. Limit that news time to once a day. Get outside and go for a walk. Exercise. Both help. With your kids at home play some family board games. Try some daily quiet meditation time focusing on inner peace while turning off the viral noise.
The Serenity prayer offers guidance. "God grant us the serenity to accept the things we cannot change, the courage to change the things we can, and the wisdom to know the difference."
(Dr. Patrick J. Crocker is former chief of emergency medicine at Brackenridge Hospital and Dell Children's Medical Center. He also is the author of "Letters from the Pit" and "More Letters from the Pit: Stories of a Physician's Odyssey in Emergency Medicine," coming this spring.)