Emma Freer
Emma Freer
Emma Freer is a senior reporter for Austonia, where she covers the local pandemic response, policy, Project Connect and homelessness. She previously worked for Community Impact Newspaper. A native Clevelander, she graduated from Columbia Journalism School in 2017 and the University of St. Andrews in 2016. Email: emma@austonia.com. Twitter: @freer_emma.
Get connected with our daily update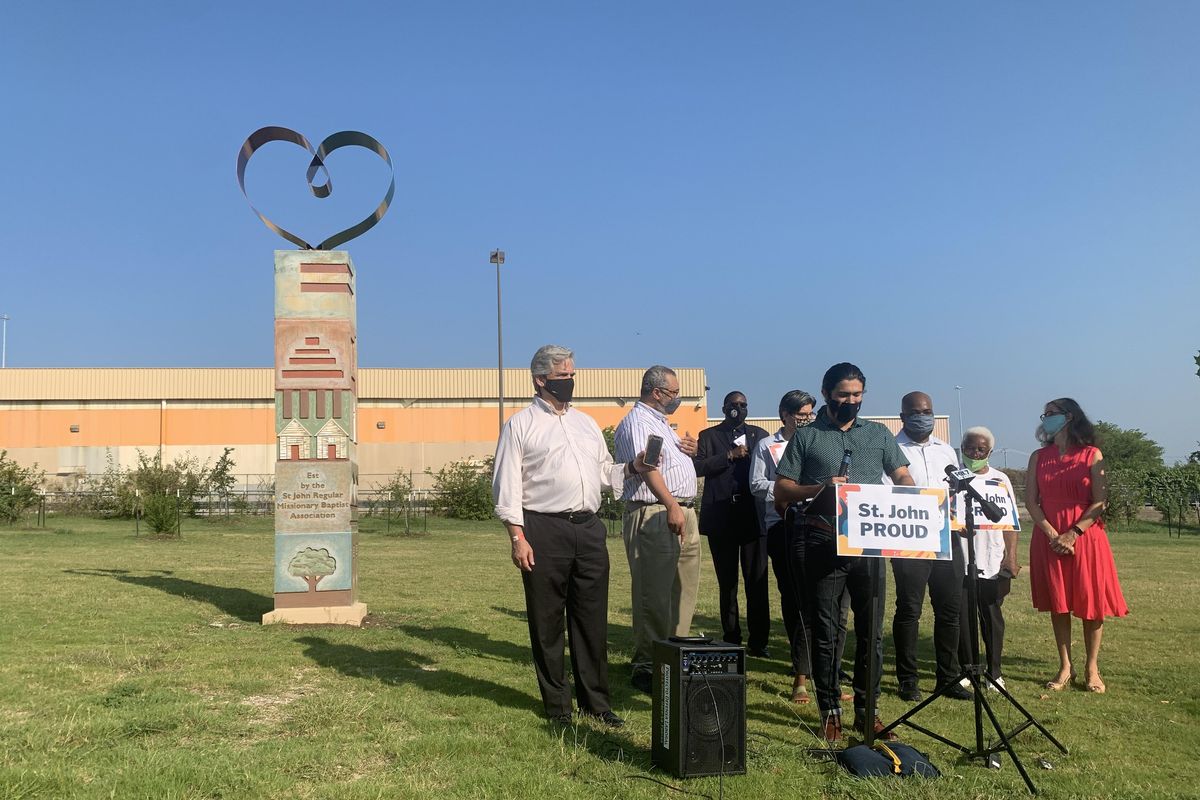 Fourteen years after the city of Austin purchased the former Home Depot site at I-35 and St. John's Avenue in 2007, City Council voted unanimously on Thursday to begin negotiations to redevelop it, with construction slated to start as soon as next year.
Real estate developer Greystar and the Housing Authority of the City of Austin have proposed a plan for the 19-acre site that includes:
A 3-acre public park with a splash pad, playground and community garden
280 affordable rental units
15,000 square feet of community retail and support services space for tenants such as grocers, vocational training centers and child care
Greystar and HACA have also agreed to pay off more than $10 million in city debt. Because the city purchased the property using 2006 bonds with the intention of building a police station or courthouse, this debt needs to be paid off before the site can be used for a different purpose that better aligns with the community's goals.
District 4 Council Member Greg Casar has been involved in this effort since before taking office in 2016. "It took way too long, but it's clear that the community pushing and wanting to keep people in the neighborhood … has finally gotten us to this point," he told Austonia.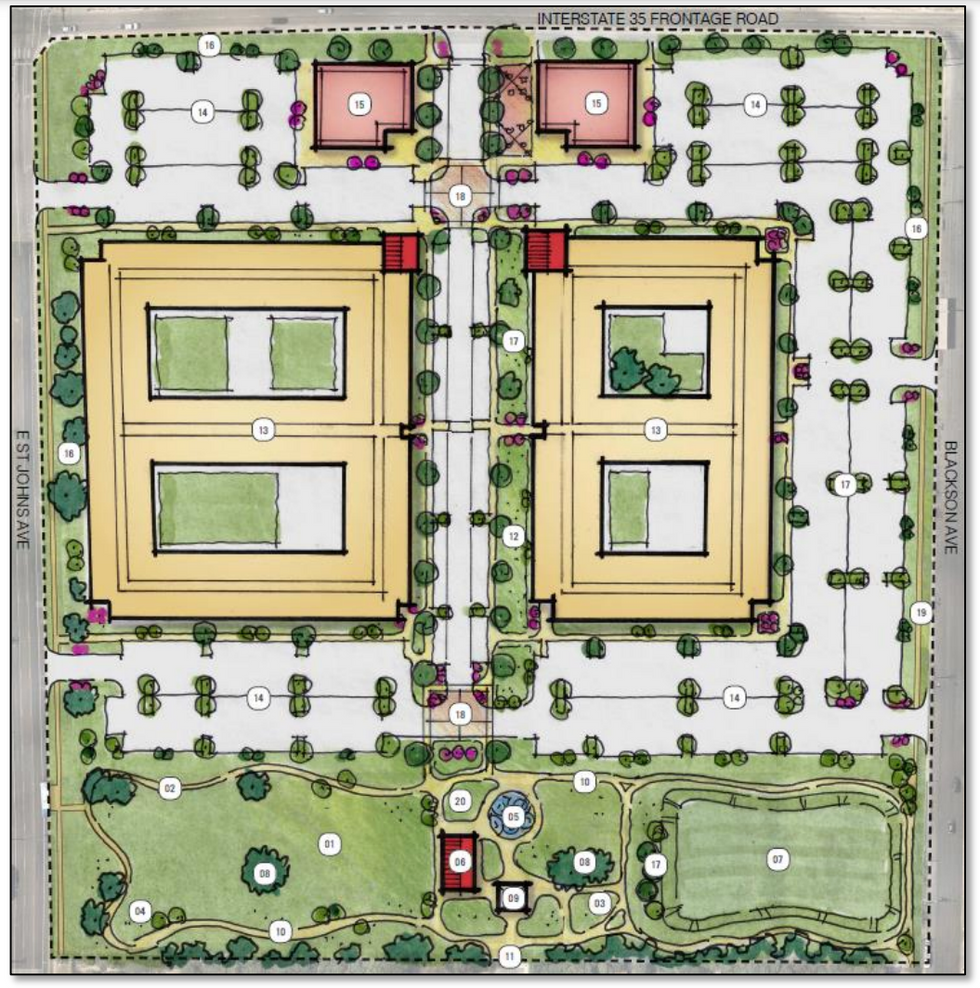 The proposed redevelopment includes affordable housing, expanded park space and commercial space. (TBG and Brent Design)
'A step in the right direction'

During the negotiations process, council has instructed staff to secure affordable homes for purchase in addition to rental units and right-to-stay and right-to-return programs that serve people who have been displaced by gentrification.
Cherelle VanBrakle grew up in the St. John's neighborhood and works at the People's Community Clinic, which is less than a mile away from the site. "I obviously love Austin," she told council on Thursday. "In the same breath, I cannot afford to live in Austin."
VanBrakle purchased a home in Manor four years ago after her mortgage broker told her she couldn't afford anything in the 78752 ZIP code—or anywhere else in the city of Austin. But she remained involved in the years-long community engagement process that led to the current proposal. "This is a step in the right direction," she said, urging council to support the proposal.
Thelma Williams, a St. John's resident known as Grandma Wisdom, is hopeful that the redevelopment will bring more job opportunities and social services to a community that sorely needs it. "The social issues are my great concern, and I think many of the things that we can do with this development will help with some of those issues," she told council.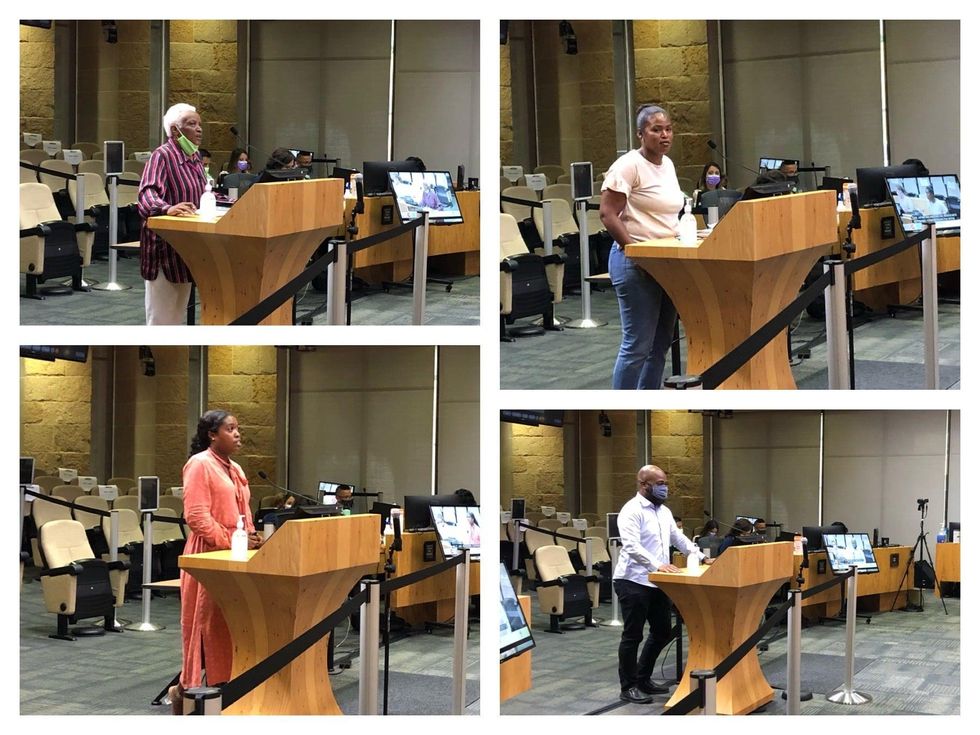 Thelma Williams, top left, and Cherelle VanBrakle, top right, were among the community members who spoke in support of the redevelopment proposal during the Thursday council meeting. (Council Member Gregorio Casar/Facebook)
Honoring the past

The former Home Depot (and current COVID testing) site is both a "symbol of blight and neglect," as resident Hakim McClellan said Thursday, and sacred ground with a rich history.
In the late 1890s, the St. John Regular Missionary Baptist District Association purchased 350 acres of land, spanning ACC Highland to Blessing Avenue, just West of Cameron Road. It served as a Freedman community, where formerly enslaved people could find work as sharecroppers, as well as home to an orphanage and school.
"In so many ways, while we had land, we were in an area where we didn't get a lot of participation from the larger community," Precinct 1 Commissioner Jeffrey Travillion said at a Friday press conference. "So what we see today is a sea change."
For many Black Austinites, the redevelopment serves as an important opportunity for the city to honor the history of the St. John's neighborhood, even as its demographics shift. Its population is now majority Latino, and its share of Black residents has shrunk from 13% in 2000 to 8.4% in 2017, according to U.S. census data.
"When the city of Austin ... moves forward with the redevelopment and rebuilding of this area, what the city is saying is that they are concerned about that segment of the community and that they're being intentional about lifting up … everybody who is in the St. John's area," Rev. Daryl Horton, a pastor at Mt. Zion Baptist Church in East Austin and member of the St. John Regular Baptist District Association, told Austonia. "And this becomes a shining light of what makes Austin a wonderful city to live in."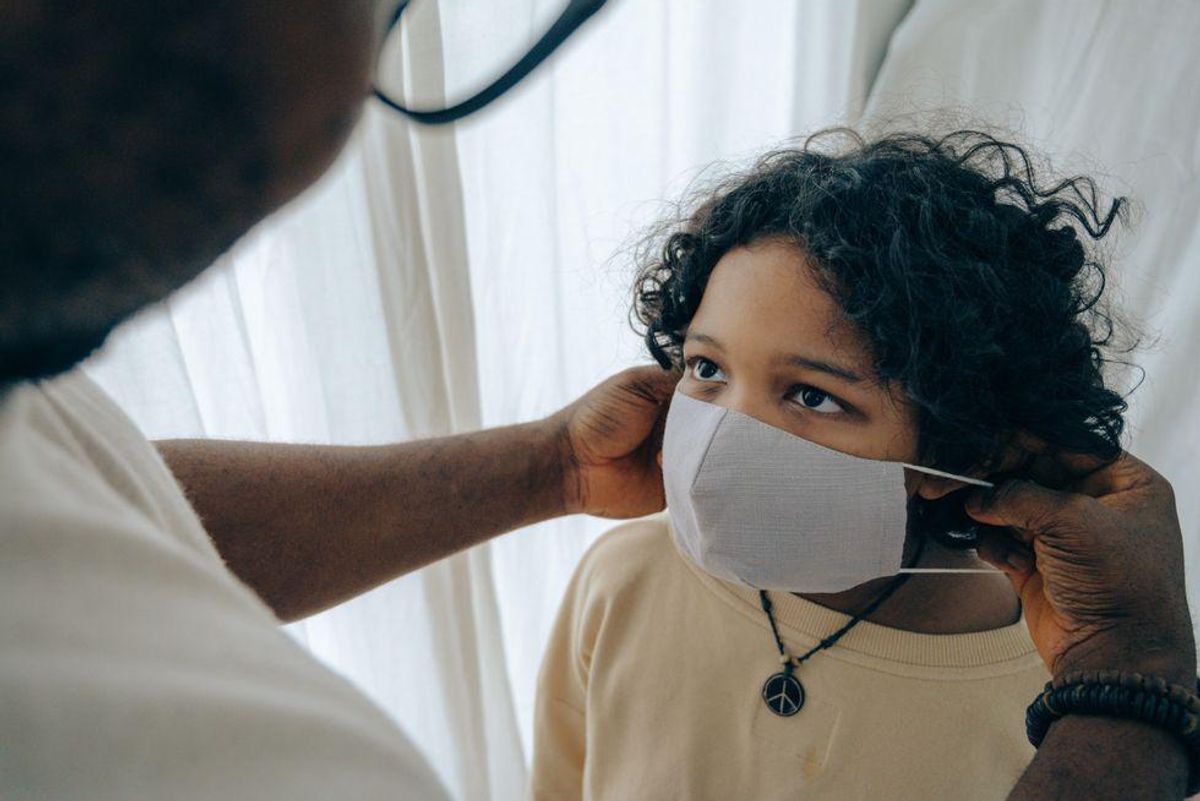 The Biden administration is asking cities and states to use pandemic relief funds to pay residents $100 to get vaccinated. Meanwhile, Texas Gov. Greg Abbott reaffirmed prohibitions on pandemic protocols in a new executive order issued on Thursday.
The order emphasizes that "the path forward relies on personal responsibility rather than government mandates," according to a press release. It outlaws government entities from requiring employees to be vaccinated or individuals to provide proof of vaccination and upholds previous orders restricting government entities' ability to impose pandemic protocols.
Local public health and elected officials have asked all Austinites to wear masks indoors, regardless of vaccination status, and unvaccinated individuals to avoid nonessential trips last week given the rising number of local confirmed cases and related hospitalizations in recent weeks. But it is not enforceable under Abbott's order.
The seven-day moving average of new hospital admissions in the five-county Austin metro has more than quintupled since the beginning of July and is now 47.4. The threshold for Stage 5 is 50, according to Austin Public Health's risk-based guidelines.
Despite these trends, Abbott stands firm in his commitment to avoid new statewide mandates and to prohibit local government entities from issuing any of their own.

"Texans have mastered the safe practices that help to prevent and avoid the spread of COVID-19," he said in a statement. "They have the individual right and responsibility to decide for themselves and their children whether they will wear masks, open their businesses and engage in leisure activities."
Public health officials have attributed the current spike to the more contagious Delta variant and unmitigated spread among unvaccinated individuals. Abbott encouraged Texans to get vaccinated if they haven't already but affirmed that it would never be required by the state in his statement.
An increasing number of Austin-area employers—including Ascension Seton, Baylor Scott & White Health, Facebook and the Department of Veterans Affairs—have announced new vaccine requirements in recent days. Austin Mayor Steve Adler asked the city manager to enact a similar requirement on Wednesday, but the city is unable to do so due to an executive order issued by Abbott in April.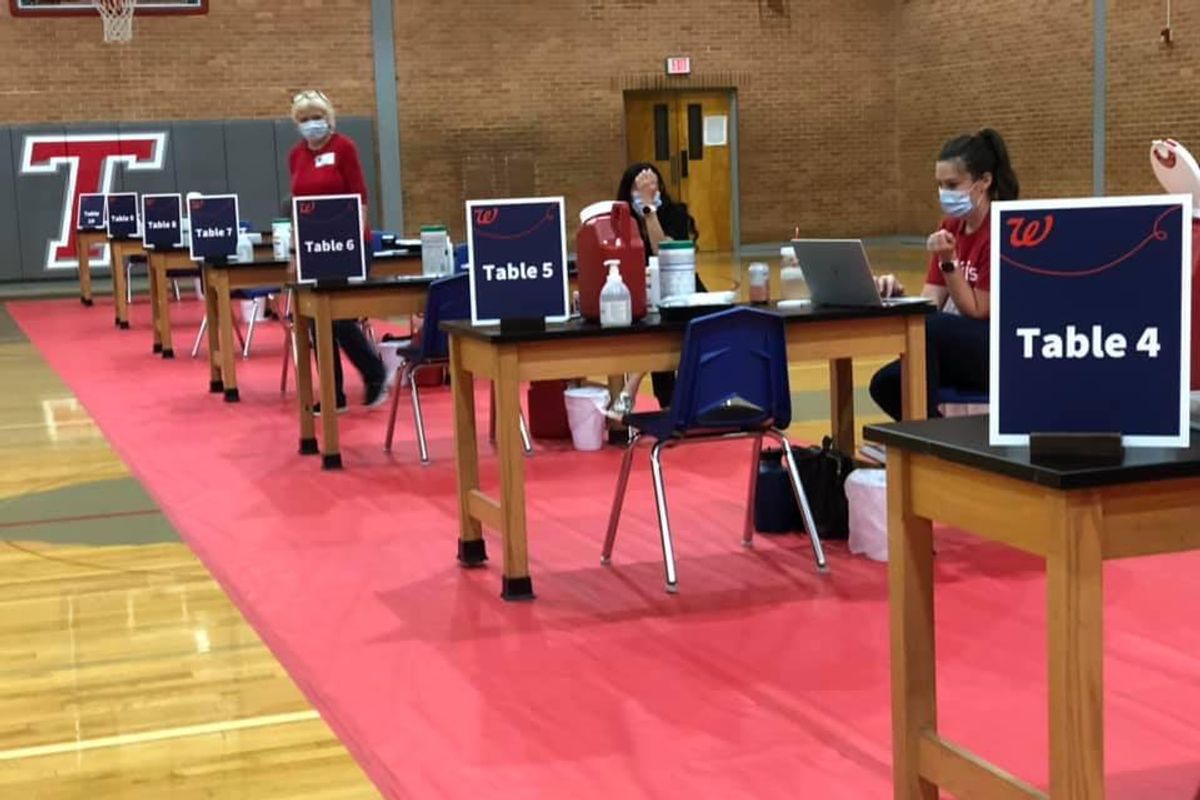 With nearly 1,600 new COVID cases reported in Austin-Travis County in the past week, there is renewed attention on vaccine outreach.
Public health officials are working toward a vaccination rate of 70% by Labor Day. With 62.94% of the Travis County population 12 and older fully vaccinated as of Thursday, it would take around 14,000 residents reaching fully vaccinated status each week to achieve this goal.
Austin Public Health and CommUnity Care administered around 600 doses the week ending July 26, according to APH data, with the most doses being administered in the 78744, 78753, 78758, 78624 and 78745 ZIP codes.
This roughly aligns with the ZIP codes that saw the highest number of new confirmed cases, according to APH. As of July 23, they included:

78660: 8,794
78744: 5,316
78753: 4,595
78741: 4,441
78758: 3,978
APH is focusing its vaccine outreach efforts on Black and Hispanic communities, given that their members are underrepresented in vaccine uptake compared to their share of the overall population.
"We want in August to see a significant increase in the number of vaccines that we're able to administer, and we are going to do everything that we can in terms of our key messaging and making sure that folks understand the importance of vaccines as well as have access to vaccines in their community to drive those numbers up," Austin-Travis County Health Authority Dr. Desmar Walkes told Travis County commissioners on Tuesday.
Still, vaccine uptick remains slow, with an average of 1,145 doses administered by APH and CommUnity Care each week over the last month.
When looking at all vaccine providers in Travis County, the numbers improve, with 16,402 doses administered during the week ending July 25, according to the Texas Department of State Health Services.

Although demand has plummeted in recent months, it does appear to be trending slightly upward amid news of the more contagious Delta variant and rising case counts, with a 30% increase in doses administered week-over-week, according to DSHS.
Employers are also increasingly requiring employees to get the jab. Facebook—with more than 1,000 Austin employees—announced on Wednesday it would require all U.S. employees to provide proof of vaccination to work. Ascension, one of Austin's largest employers, announced earlier on Tuesday that it will require all of its employees to be vaccinated by mid-November. Baylor Scott & White Health and the Department of Veteran Affairs, both of which have multiple Austin locations, also recently announced similar requirements.