John Egan
John Egan
John Egan, former editor of the Austin Business Journal, is a freelance writer in Austin. His work has been published by outlets such as CultureMap, U.S. News & World Report, Bankrate, CreditCards.com, Credit Karma, National Real Estate Investor and Urban Land magazine. He holds a bachelor's degree in journalism from the University of Kansas and a master's degree in communication from Southern New Hampshire University.
Get connected with our daily update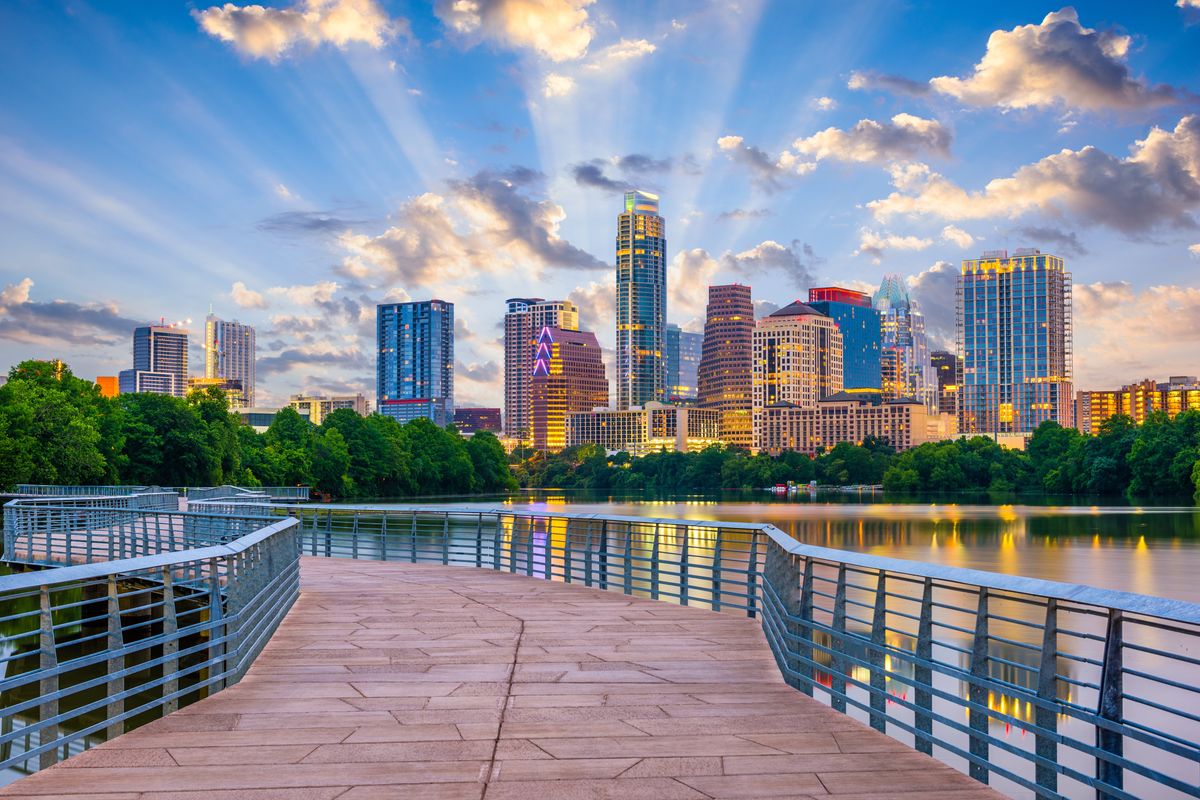 (SeanPavonePhoto/Adobe)
In 2010, shortly after the Great Recession ended, entrepreneur Paul O'Brien and his family—wife and three kids—packed up their home in the Silicon Valley town of Los Gatos and headed to the Silicon Hills hub of Austin. The O'Briens were eager for a better quality of life.

The mortgage crisis and other issues "made us realize we were not where we wanted to be," said O'Brien, founder and CEO of Austin-based MediaTech Ventures.
Ten years after arriving here, O'Brien believes many current residents of the San Francisco Bay Area—encompassing the San Francisco and San Jose metro areas—will pull up stakes and settle in Austin (and other cities in Texas) to flee sky-high housing prices and other quality-of-life drawbacks. Why now? The coronavirus pandemic has propelled the remote-work movement, freeing up folks who've been tethered to offices to work from, and live, practically anywhere.
On Twitter, Silicon Valley investor and entrepreneur Balaji Srinivasan wrote in May that the remote-work wave has erased some of the key reasons for staying in the Bay Area.
"The office isn't used, the industry is going remote," he tweeted. "So SF is just pure repulsion. And people will fly away."
A May 3-5 survey by Redfin, a residential real estate brokerage company, found that 51% of people living in San Francisco would "fly away" if current work-from-home policies became permanent. The No. 1 driver of this would-be exodus? The desire to live somewhere less expensive. The San Francisco Chronicle reported in April that, based on anecdotal evidence, the coronavirus pandemic apparently "has prompted a minor but disorienting Bay Area exodus."
Before the pandemic, 35% of local residents indicated in a 2019 survey by the San Francisco Controller's Office that they were likely to move away from San Francisco in the next three years.
Perhaps buoying the potential San Francisco-to-Austin shift is the fact that a number of Northern California-based employers maintain sizeable outposts in Central Texas. The list includes AMD, Apple, Applied Materials, Dropbox, Facebook, Google, Oracle, PayPal and Visa.
Data suggests a pandemic-inspired migration from the Bay Area to Austin might already be underway.
Figures from Apartments.com show an upward trend in searches by people in San Francisco for places to live in Austin. The data covers the period from Feb. 1 to June 5.
Another apartment website, Zumper, has recorded a 29% spike in Austin searches by people located in the San Francisco Bay area. The site compared the two-month period of February and March to the two-month period of April and May. Zumper noted that May is the kickoff of the summer moving season, which might account for part of the 29% increase.
Of course, Austin has seen this scene play out for a while, with a steady stream of folks transplanting themselves from the Bay Area to Austin in the years since the Great Recession. One high-profile example: Silicon Valley entrepreneur, investor, author and podcaster Tim Ferriss relocated to Austin in 2017 to escape an environment that he branded as close-minded.
"While many poke fun at all the immigrants to Austin, and even disdain all those Californians," O'Brien said, "the fact is that many left in 2009 and 2010 precisely to be Texan and not Californian. Austin, from that point forward, became a prototype—an MVP—of how cities throughout the world could also thrive through the internet and how we could all look to the internet in our traditional industries."