Landry Allred
Landry Allred
Landry Allred is a freelancer for Austonia. Alongside her barista job at a local Austin coffee shop, she also works for the startup branch Austinites101 as a contributor. In the past, she's had the privilege of working at multiple publications including Austin Monthly, Texas Parks & Wildlife Magazine, Austin Woman Magazine and The Daily Texan. She graduated from UT in 2020 with a bachelor's degree in journalism and is excited to share more untold stories of Austin.
Get connected with our daily update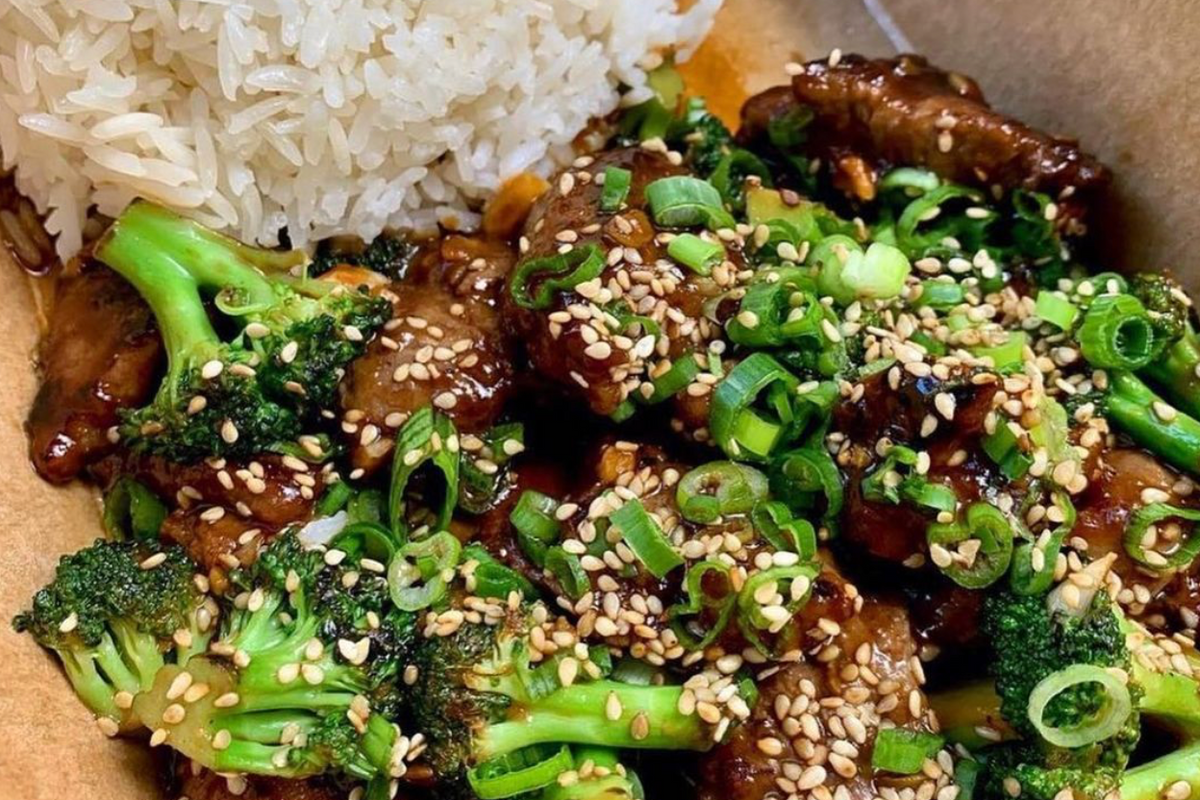 Finding food you can pick up or restaurants to dine in at on Christmas Day can be difficult. But whether you're looking for some classic Chinese food or just want some coffee, some Austin places are keeping their doors open.
Here are restaurants in Austin, both local and chains, that will be open on Christmas Day.
Bennu Coffee, multiple locations
In the mood for coffee but not sure where to go? Bennu Coffee has got you covered this holiday season! It will be open at all three locations during the holidays. The Highland location will continue to serve 24/7, and the MLK and Congress locations will be open all week from 6 a.m. to 9 p.m. Swing by to grab a cup of joe or maybe even a last-minute stocking stuffer gift card.
Old Thousand, multiple locations
This Christmas, the neighborhood Chinese restaurant on 11th Street will be open for dine-in for anyone with cravings for hotpot or any other Chinese dish. You can make reservations by phone at 737-222-6637. Their Burnet location will also be open on Christmas Day for Ho-Ho Hotpot takeout, which includes Mala Beef Tallow Broth or Smoke Veggie Umami Broth, a variety of meats, veggies, noodles, sides and dessert. This meal costs $110 with the option to purchase an additional hotpot kit for $40. You can preorder by the same phone number and pick up on Christmas Day 4-8 p.m.
24 Diner, 600 North Lamar Blvd.
This classic American diner, which was modeled after diners of the 50s, will be open for limited hours on Christmas Day—from 10 a.m. to 8 p.m. Customers can get their fill of classic diner food in a swanky environment.
Simi Estiatorio, 601 Congress Ave.
This Greek restaurant, which offers fine dining in the middle of downtown, will be open both on Christmas and New Years Day with its regular hours and menu. On Christmas, the restaurant will be open from 5-11 p.m. and will offer seafood, hearty steaks and tasty Mediterranean dishes.
Wu Chow, 500 West 5th St.
Celebrate this holiday season with Wu Chow! This farm-to-fresh Chinese restaurant will be open for dine-in from 5-11 p.m. on Christmas Day. If you'd like to order to-go, they are available only by walk-in on Christmas Day. Wu Chow offers modern Chinese dishes, which represent all eight styles of Chinese cuisine.
CHAINS
Applebee's: Limited hours
Denny's: 24/7
Starbucks: Different hours at various locations
IHOP: 24/7
Waffle House: Different hours at various locations
McDonald's: Normal hours
Sonic: Normal hours
Happy holidays!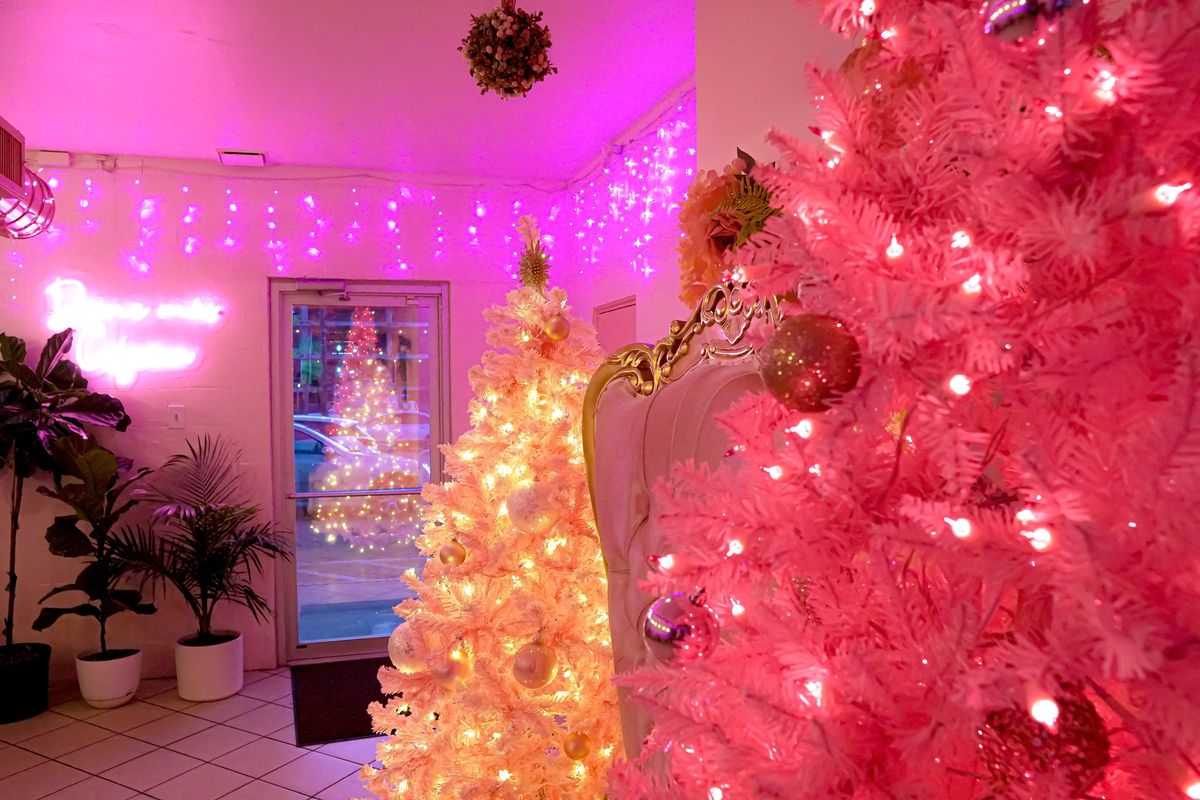 Austin may not be a snowy winter wonderland this December, but that doesn't mean you can't be transported to a land of faux snow, Christmas trees and holiday cheer.
Here are six places that are hosting winter wonderlands in Austin.
Winter Wanderland at Austin Motel, 1220 South Congress Ave.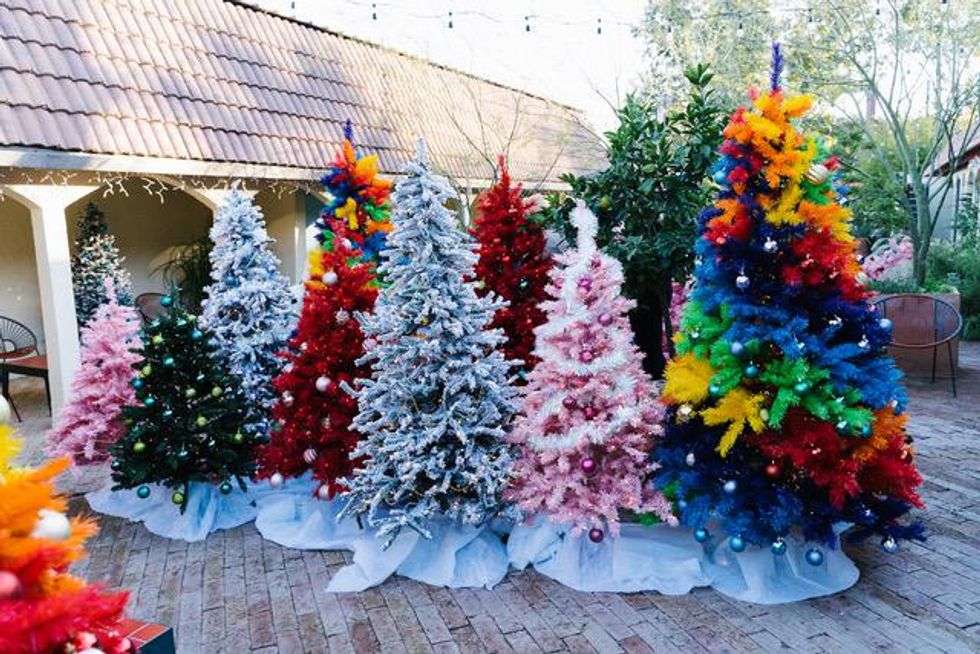 Get ready for a holiday experience you'll never forget! From Dec. 2-26, the Austin Motel is hosting a neon rainbow holiday experience, which includes trees, rainbow lights, carols with Drag Mrs. Clause, Hunky Santa, weekly holiday film screenings and boozy holiday drinks galore. Thursdays through Saturdays offer some of these special holiday treats, so come ready to have a jolly time. This is a family-friendly event, reservations aren't required and admission is free, but they do ask you to donate to CARY, Council on At-Risk Youth. The full schedule can be found here.
Yelp Pink Winter Wonderland at Revival Coffee, 1405 East 7th St.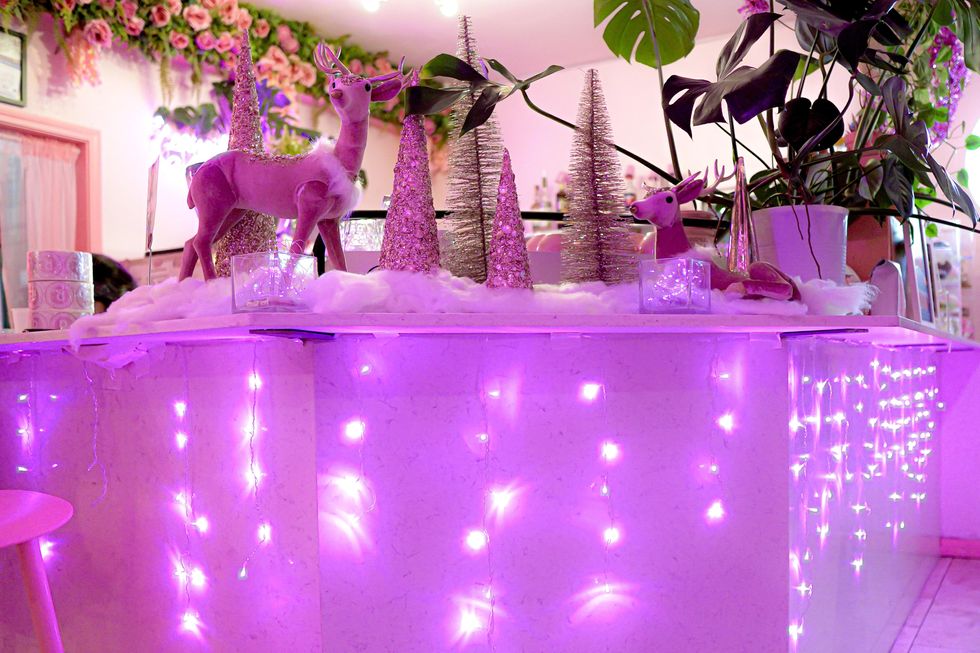 This year, Yelp is hosting their Deck the Halls with Yelp, a $100K Holiday Winterization Fund which helps local businesses fund improvement projects needed for the winter season. To celebrate this launch, they have partnered with Enchantment Event Decor to create a pink winter wonderland at Revival Coffee. This winter wonderland will also serve as a way community members can nominate local businesses in person to receive funding, learn about the campaign and celebrate the holiday season. Expect unique lights, tinsel, pink trees and an overall Instagram moment.
Illuminate at W Austin, 200 Lavaca St.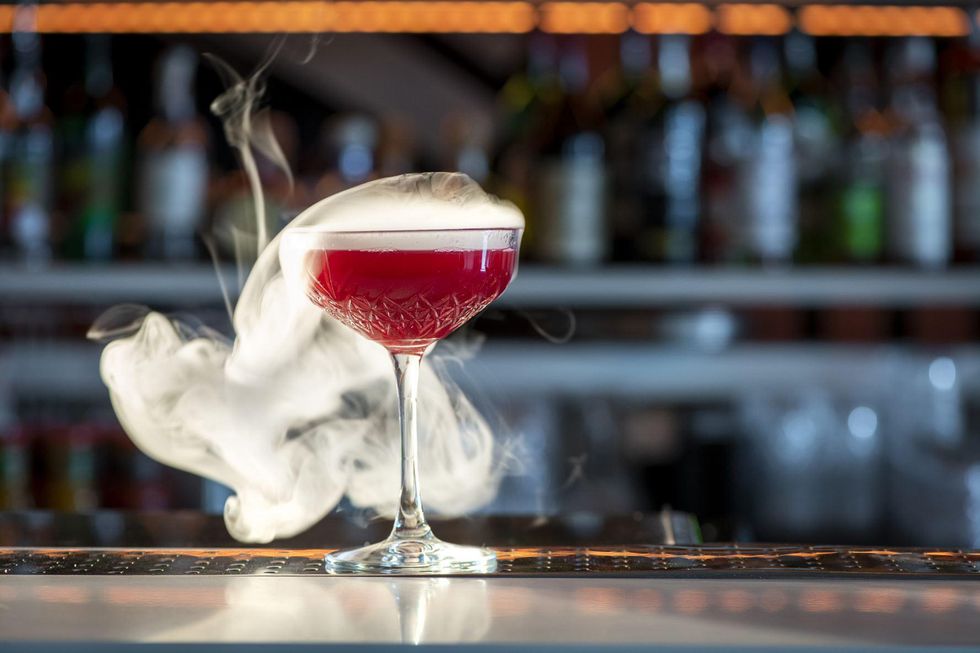 This year, the famous secret holiday bar at W Hotel will become a sophisticated winter wonderland! Guests will truly have the chance to shine during this holiday season and enjoy appetizers and tasty Fire or Ice cocktails off their brand new holiday menu.
South Pole at Kimpton Hotel Van Zandt, 605 Davis St.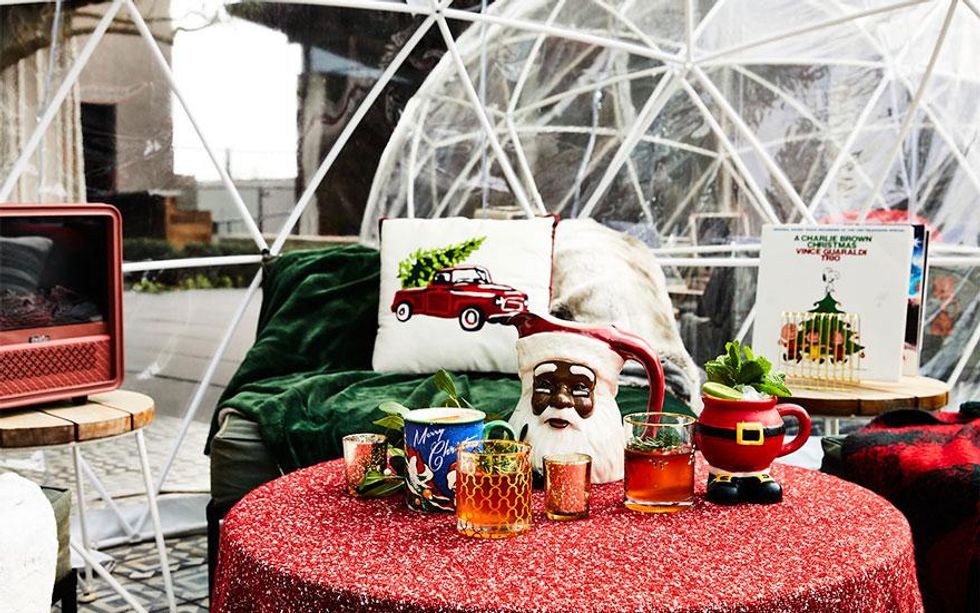 This year, the Kimpton Hotel Van Zandt is hosting a marvelous winter wonderland with its third annual fourth-floor South Pole. They have revamped the rooftop desk to showcase outdoor igloos for private dining, holiday-themed cocktails (and also Friendsgiving-themed cocktails), and holiday-themed meals from Geraldine's. Reservations for the private igloos will open on Dec. 3 and will also be open for a week around Valentine's Day. They can be made here. Guests also have the choice to purchase hotel and dining packages, which can be made through Hotel Van Zandt or Geraldine's.
Austin Trail of Lights at Zilker Park, 2100 Barton Springs Rd.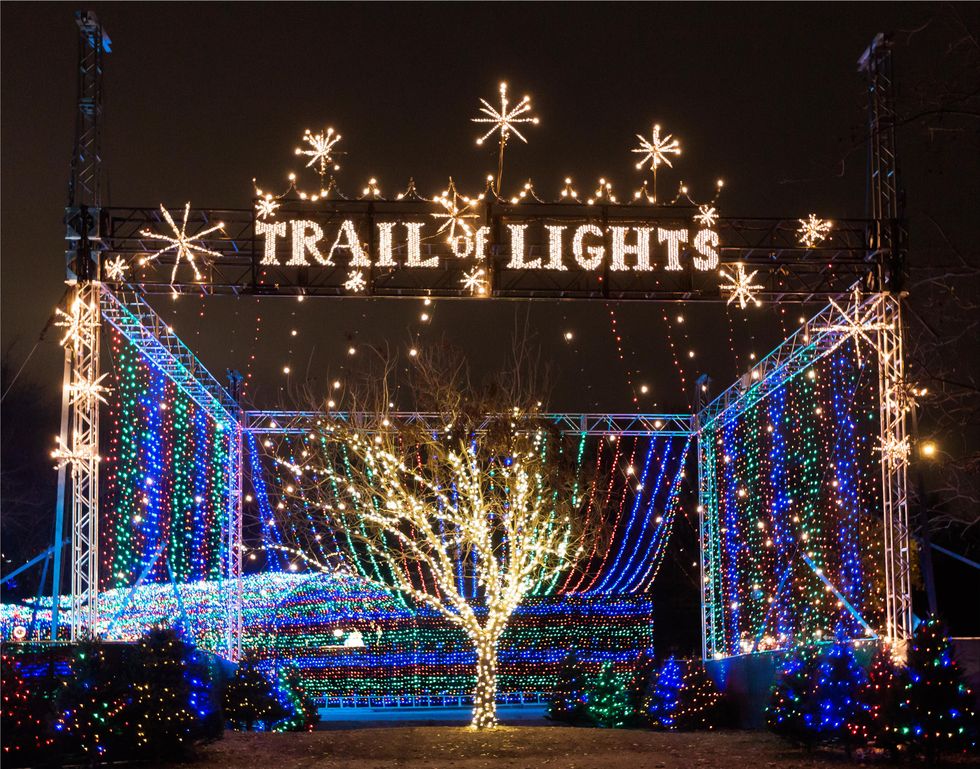 Get ready for the 57th annual Austin Trail of Lights running now through the end of the month. Tickets range from $15 to $65 and can be purchased online. The event is hosted by the Trail of Lights Foundation, and this year, it's a drive-thru event. Enjoy over two million lights that light up the park, 90 holiday trees, and over 70 holiday displays and lighted tunnels. They also offer private nights in which entry is free through the STARS at the Trail program. More information about the Austin Trail of Lights can be found here.
Peppermint Parkway at COTA, 9201 Circuit of the Americas Blvd.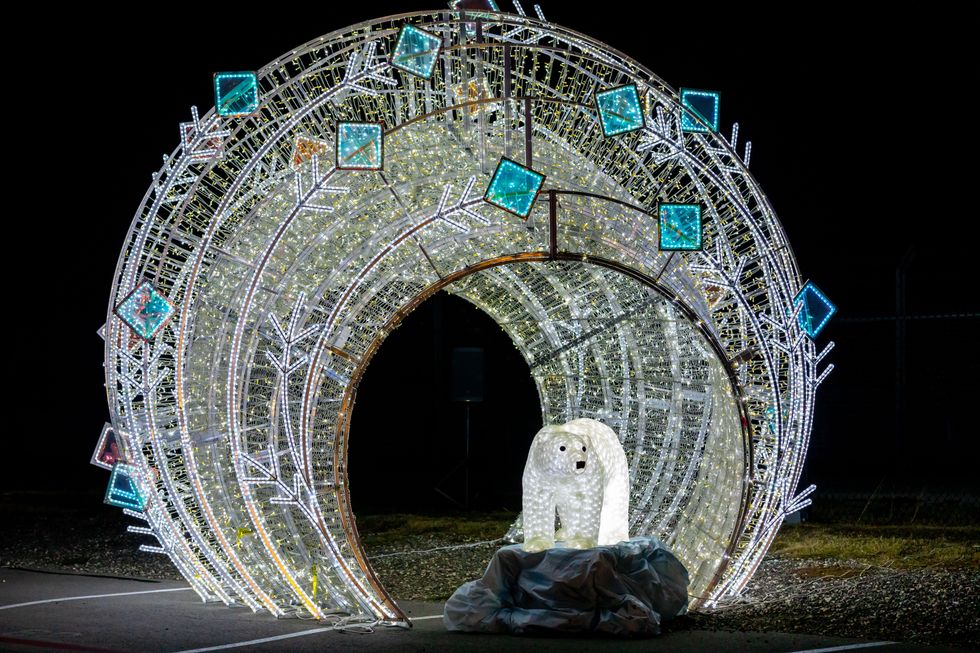 From now until Dec. 26, the Circuit of The Americas is hosting Peppermint Parkway, a winter wonderland where guests can enjoy a mile of immersive holiday displays, dancing elves, a plaza of food and activities and seven million holiday lights. There are four ticket packages that range from $40 to $95 and can include, along with regular admission, a fast pass and/or a chance to take a lap around the famous track. Regular admission includes a show, mailing letters to Santa, a mistletoe kissing booth, a holiday express train, amusement rides, treats, carols, a zipline and more!
Have fun walkin' in a winter wonderland!