Leslee Bassman
Leslee Bassman
Leslee Bassman is a seasoned journalist and has made a career out of reporting on community issues in Austin and western Travis County. An attorney by trade, she transitioned into the newspaper business to keep citizens better informed about their local government and events. Bassman is the recipient of two National Newspaper Association awards and authored a book, "The Rotary Club of Austin Celebrates One Hundred Years of Service Above Self."
Get connected with our daily update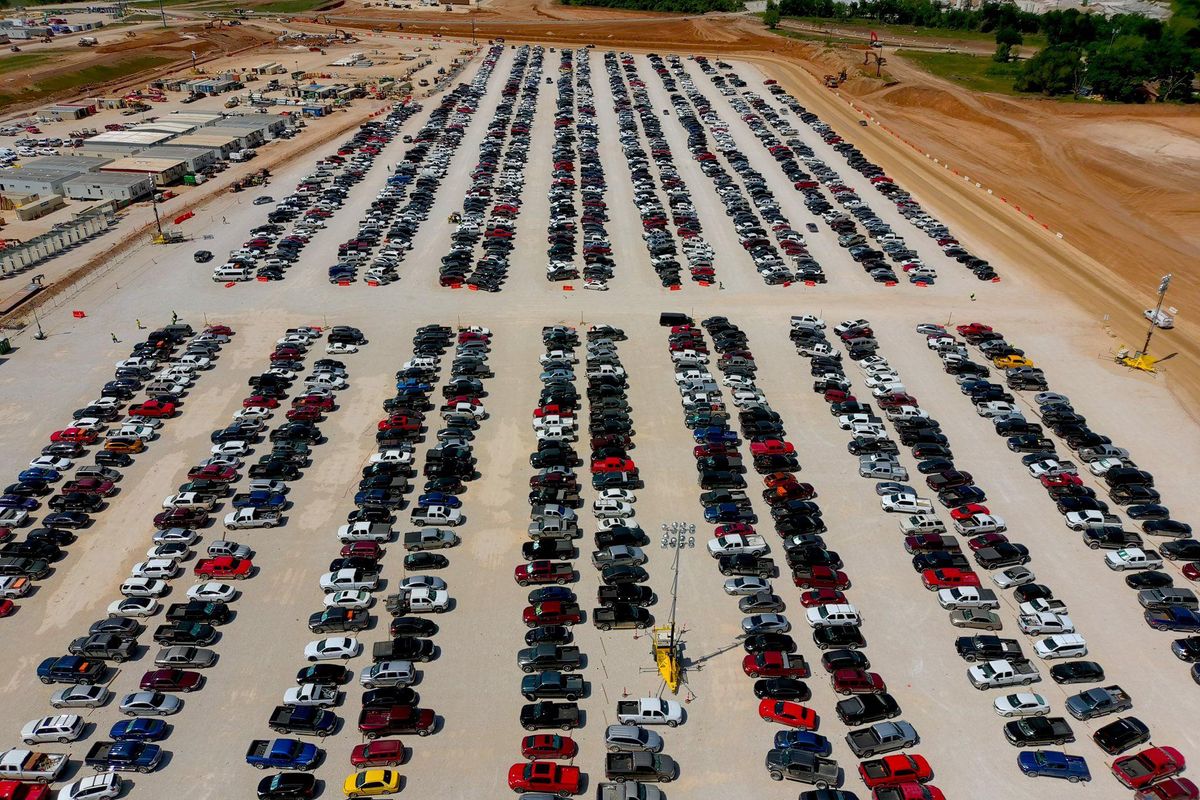 Located only three miles from the $1.1 billion Tesla Gigafactory now under construction in southeast Travis County, Del Valle High School graduates are the logical choice to fill the 5,000 jobs to be created by the endeavor.
A recent partnership between the Del Valle school district and Tesla has sparked an untraditional path for students to find employment while meeting the needs of the electric car maker.
"Right now we're actually having joint sessions with Tesla where we are giving our students information about what's available at Tesla," said Alex Torrez, the district's deputy chief workforce development officer on Wednesday. It was only the second day on the job for the former Ojeda Middle School principal; the new position was created to liaise between Del Valle students and Tesla.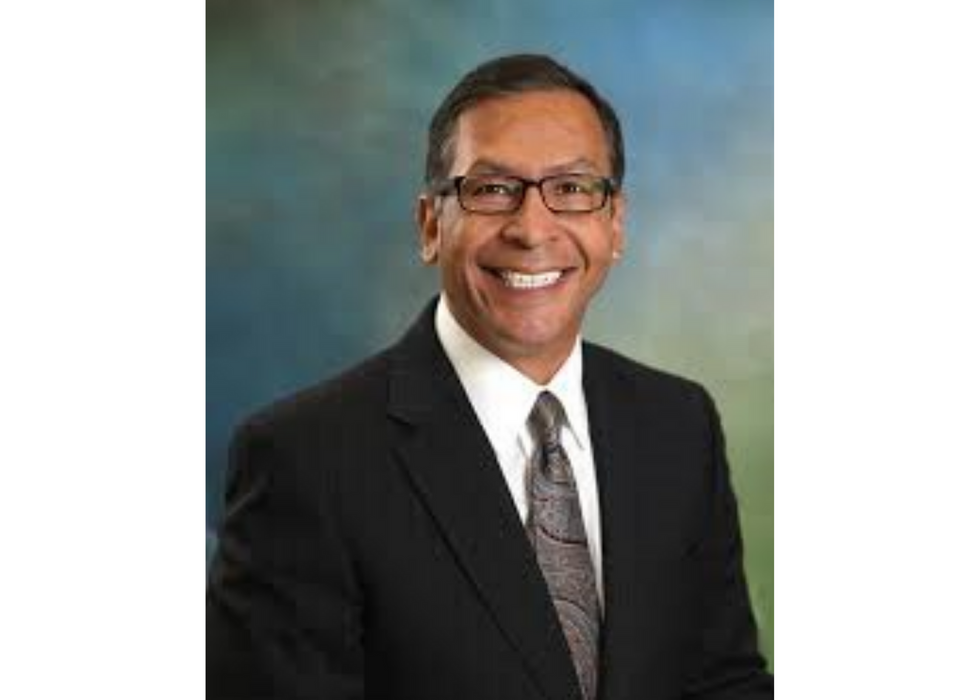 Alex Torrez was hired by Dell Valle ISD to assist students who want a future at Tesla. (Alex Torrez)
Four information sessions were held via Zoom on April 20 and 21 for three groups of students:
seniors who are ready to start their careers at Tesla
seniors who want to continue their education while working for Tesla
juniors who will have an opportunity to apply to an internship program at Tesla next year
Tesla representatives, who could not be reached after multiple attempts, provided students with a broad overview of the type of employment they can expect, such as rotating 12-hour shifts consisting of four days on and three days off followed by three days on and four days off, Torrez said. Participants had the option to complete interest forms for potential employment. A district job fair is also in the works for this summer and will include Tesla's human resources personnel.

"There are going to be different lines of work and the students need to take a look at what's available, and then apply for the different opportunities that exist and then be prepared to interview," Torrez said. He added he's sure the openings will include production associates; however, the district's students won't all be funneled into one particular type of job.
Tesla promised to hire Travis County residents for at least half of its open positions and pay a minimum hourly wage of $15 last summer in exchange for tens of millions of dollars in property tax breaks to build the newest Tesla facility in southeast Travis County that will begin operating later this year.
Tesla CEO and recent Texas transplant Elon Musk has said on a number of occasions, he does not require Tesla workers to have a college degree and instead looks at skills set.

On March 31 Tesla Owners of Austin tweeted quotes from a recruiting executive at Tesla that stated the company is "well known for not requiring college degrees for some of its jobs," and is recruiting locally. So far, Del Valle is the only school district in Tesla's pilot program although the manufacturer is recruiting at Austin Community College, Huston-Tillotson University and the University of Texas, Torrez said.
Del Valle High School had 3,170 students as of the 2019-20 school year. About 70% of the school's students are identified as at risk of dropping out of school. However, Torrez said the actual dropout rate is only 0.5%, lower than the region and state. With 80% of its student body identified as economically disadvantaged, 96.7% of students received their high school diplomas on time or earlier.
Del Valle's staff is working with the car manufacturer to identify skills that will better help its students obtain jobs at the Austin-area facility. The plan includes coordinating those skills with the state's high school and college education standards, enabling students—through their coursework—to complete high school credits in conjunction with assisting them to be successful in a Tesla career.

"This is the launching pad for Tesla," Torrez said. "It's a really large factory and the potential for so many positive things is here. Next year, they're going to be here—we want our kids to be ready."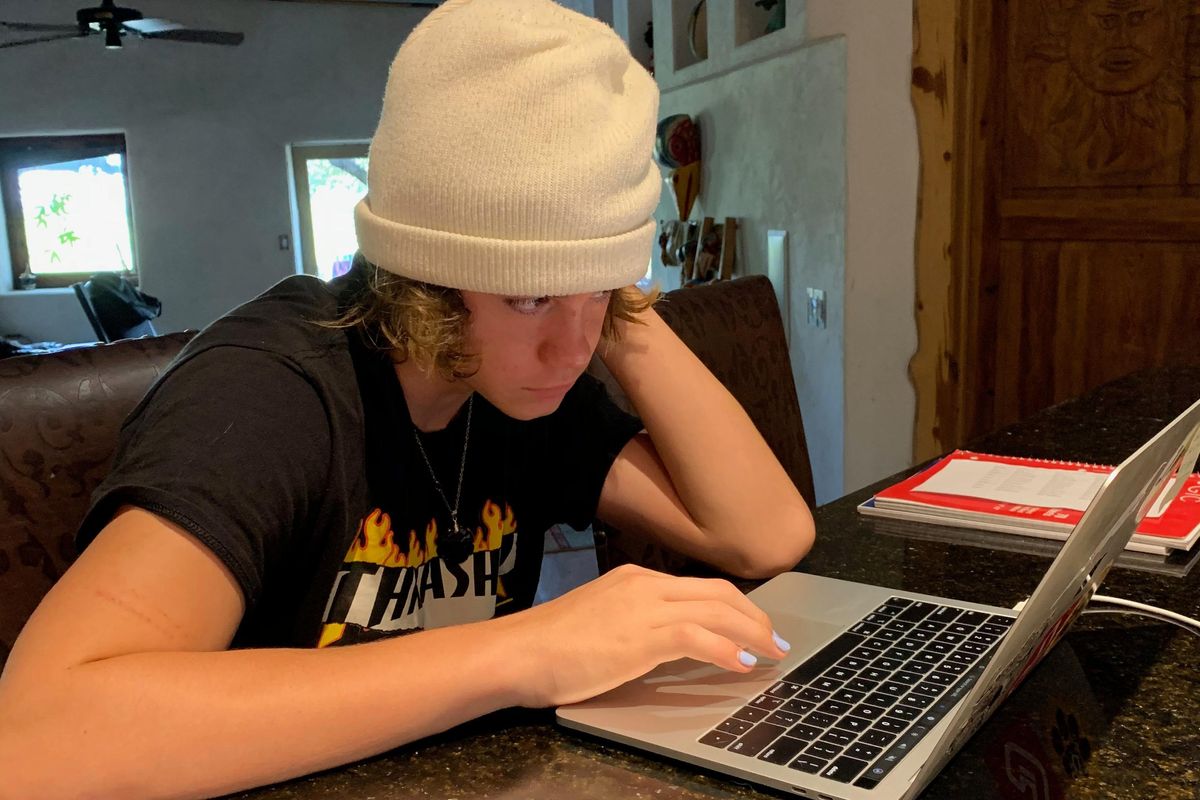 With many Central Texas parents hitting an academic fork in the road this past year—choosing between in-person or remote learning—experts say the results of those decisions may not be revealed until the fall semester starts.
For west Travis County resident Mica Gutierrez, the year has been about juggling. Although both of her sons started out the year learning remotely, she said that style wasn't productive for her youngest teen, freshman Truman Householder.
"He would click on the Zoom call and then lay down and take a nap," Gutierrez said. "It was difficult to keep an eye on everything, especially with work."
At the recommendation of his school counselor, Householder went back to in-person learning in January, an option Gutierrez said holds him "more accountable" by being in class. Her less socially-minded son remained remote. Although Gutierrez doesn't see Truman's fall semester as a waste, she says "it was definitely not great instruction because he wasn't getting it, but that was his choice."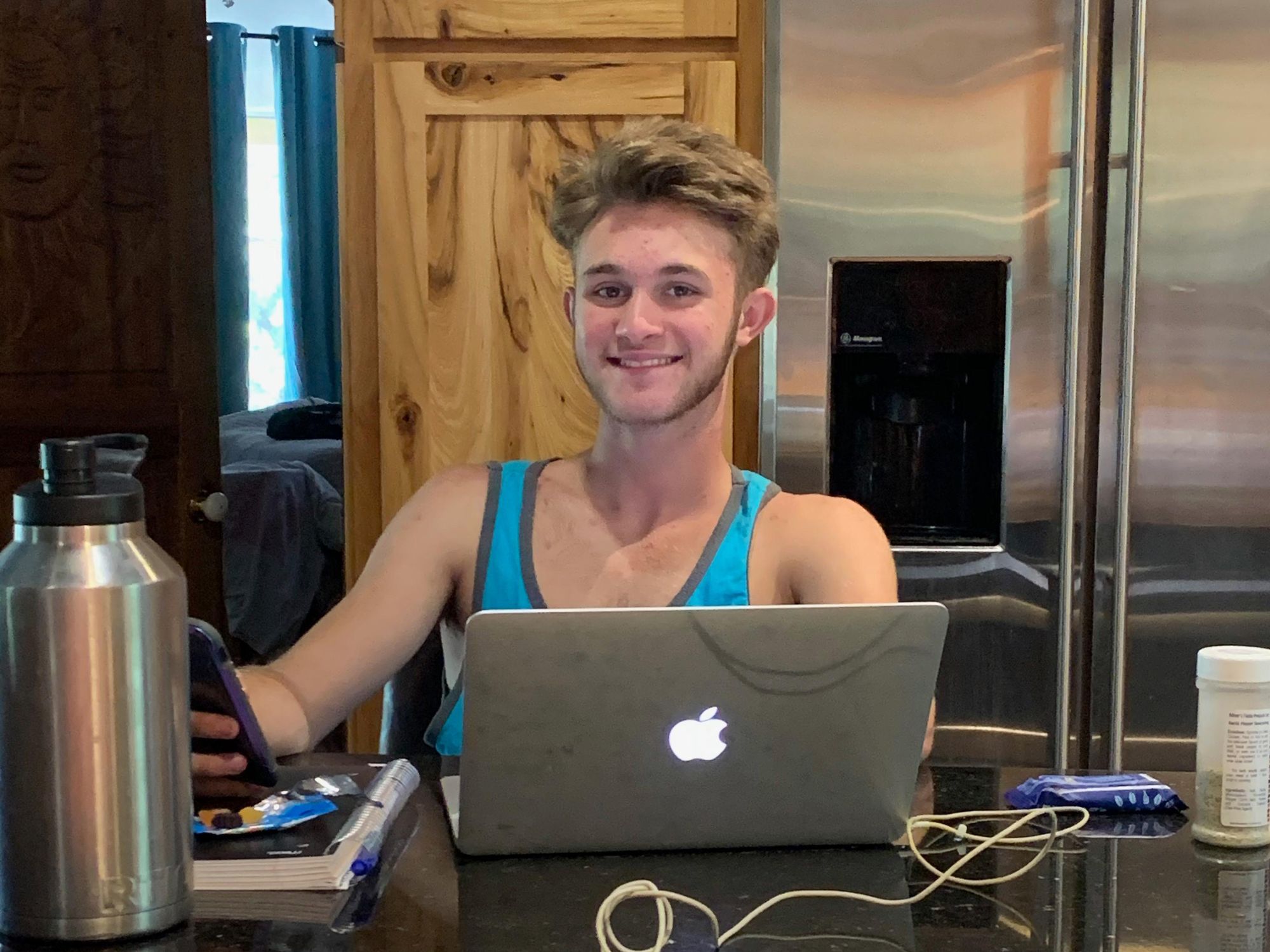 Jackson Householder, age 16, remained a remote student while his younger brother is finishing the 2020-21 school year in person. (Mica Gutierrez)
In a different light, Angela Shori praised the Eanes school district's remote education program used by her second and fourth-grade daughters. Since March 2020, the girls have been remote, with both Shori and her husband working full-time from their Westbank home. Shori said her daughters stayed on track for the year, but acknowledged she's had to be more hands-on, even setting their alarms to signal schedule changes.
"There's a lot of personal responsibility to this," she said. "You can't just set it and forget it, but that is an investment we were willing to make given the situation we were in."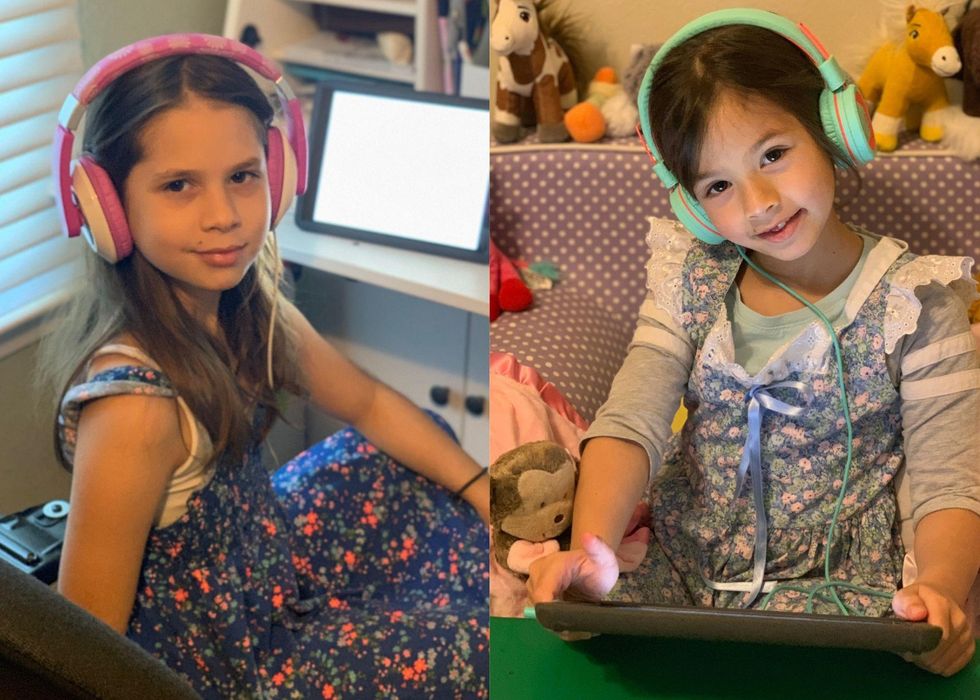 Ainsley and Avery Shori learn remotely in West Austin. (Angela Shori)
Licensed school psychologist Dr. Amy Brown said the year has been a mix of success and struggle for students, with next year looking uncertain in terms of academic progression.
"What we don't know is the outcome, with the families who are saying 'it went well,' (meaning) behaviorally, procedurally, getting things done, turning in assignments," Brown said. "But, as a measure of their learning, and whether they've progressed a year or not, that's what we don't know."
Earlier this year, the Texas Education Agency found students lost nearly six months of learning. Locally, Austin ISD officials report that for the fourth six weeks of the 2020-2021 school year, 40% of its high school students are failing one or more classes, a 6% increase from the year before. Those statistics have given rise to discussions about a state proposal to give parents the authority to have their children repeat a grade.
Brown said introverted and self-driven children may have been more successful over the past academic year, accepting the challenge to take care of things themselves. However, she said students who didn't have as productive a school year were often those who struggle with attention deficit hyperactivity disorder, or ADHD, trying to stay on track, maintain assignments and be in tune with virtual instruction.
The year's outcome may have fallen along socio-economic lines, with parents' accessibility and ability to help or be present to supervise instruction key, Brown said.
The varying measures of student success during the past year stemmed from mobility and access as many homes lacked the technology to keep up, said Director of Communication and Community Engagement at E3 Alliance Alex Chandler. E3 is a local data-driven education collaborative that works to make improvements to education.
"There are parents who are not digital natives," Chandler said. "We have lots of parents who have English as a second language. They're now trying to navigate technology that they don't understand, (and) they're being teachers while working their job."
Attendance at public schools is down, with E3 most concerned about a 33% decline in Central Texas pre-kindergarten enrollment, a program that is important for students to start their academic process, he said.
"We know that students who attend a full-day, low-ratio pre-K program are far more likely to graduate from high school, far more likely to score better on their STAAR tests in third grade and go on to get some sort of post-secondary credentialing," Chandler said.
Back in the Gutierrez/Householder family, Gutierrez said the year has had an upside, with her sons' relationship becoming closer despite the teens' divided learning styles.
"Everyone's adjusted and kids are pretty resilient," she said.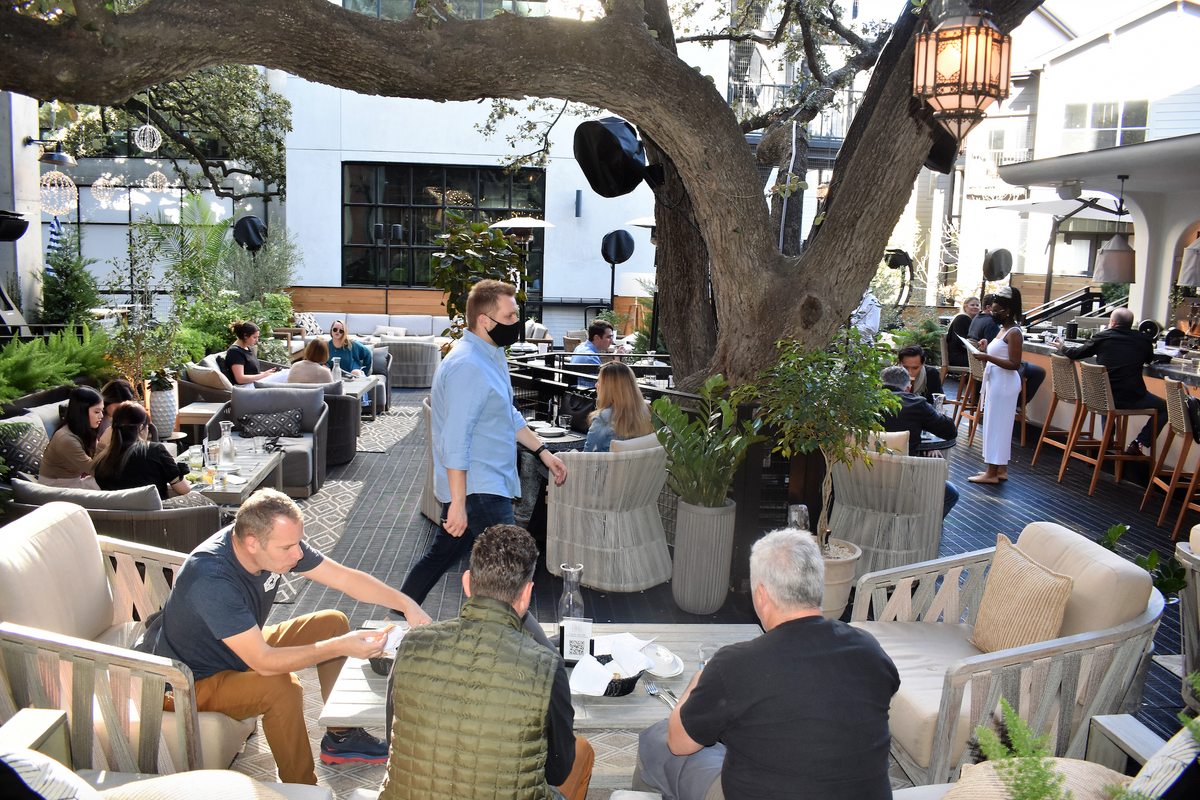 Zilker-area resident Ashley Bowling said she's been participating in outdoor gym classes since the fall, recently shifting to indoor sessions with mask wearers at Castle Hill Fitness.
"It feels really good to be getting back into it because it's just not the same when you're (working out) by yourself in your living room," Bowling said. "It's a step toward normalcy."
However, not everyone shares Bowling's excitement, with some touting a bit of apprehension as things return to something resembling pre-pandemic life.
South Austinite Barbara Castro said she's concerned to possibly go back to in-person employment after working remotely for months. She said she not only fears contracting COVID-19 but also driving in traffic as the area's typical congestion subsided during the pandemic when residents stayed home. "I've been so used to working from home that a commute of 20 or 30 minutes just seems daunting right now," she said.
Castro also voiced concern about paying for her young son's after-school childcare, a luxury she provided in the remote workplace.
Making the transition
Dr. Mike Brooks, a psychologist in private practice in Austin, says almost everyone is going to be feeling a certain level of anxiety, nervousness and self consciousness about returning to social and business situations.
"This transition will be bumpy but we're all going to be on this bumpy ride together," Brooks said. "There's some comfort in knowing there's nothing wrong or bad or defective about us. We're going to struggle a bit as we return to normal."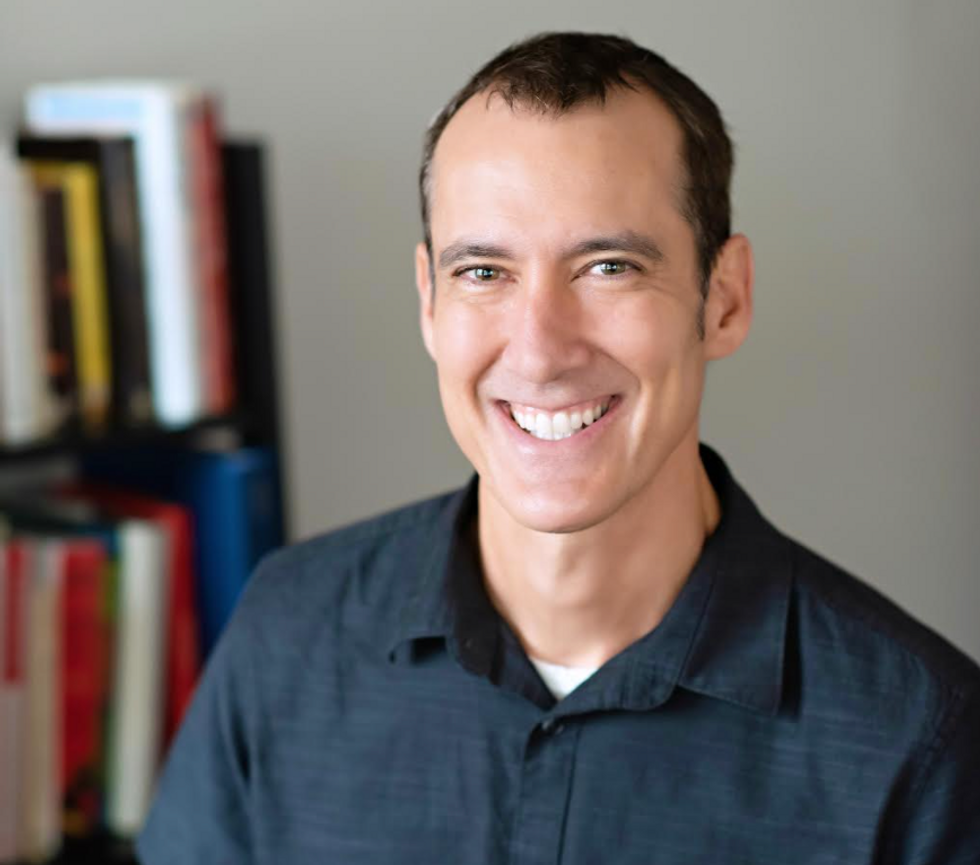 Psychologist Dr. Mike Brooks says many people will feel anxious, nervous and/or self-conscious about returning to social and work situations after the past year of quarantine.
After a year of staying in, avoiding traffic, sanitizing excessively and wearing masks, the transitional period the state is in where people are not required to wear masks and social distancing practices have eased per the governor's order, it can be intimidating for some to imagine a return to pre-pandemic life. Brooks suggested easing back into social situations by first opting for a restaurant visit as opposed to a larger scale gathering such as a concert. Even for Brooks, who received the COVID-19 vaccine, dining in a crowded restaurant recently "felt a little weird."
"When you learn how to swim, you don't just go into the deep end; you start with the shallow water first," Brooks said. "Challenge yourself a little bit but don't stretch too far all at once."
During the past year, society has been so sensitized and conditioned to be fearful and worried, he said. He proposed individuals maintain a social distance from others at first, before getting more comfortable being closer, and advised those fearful to talk about the transition with friends and family.
"As we are slowly acclimating back, the experiences will be self-reinforcing—the fears will naturally recede as we go out," Brooks said. "Trust the process."
A hunger for normalcy
Back at Castle Hill Fitness, General Manager Michele Melkerson-Granryd said she's begun to see a gradual uptick in the gym class sizes, although the facility still practices social distancing, mask wearing and walled workout pods that provide single exercise spaces. The facility was closed for three months at the start of the pandemic before offering online, virtual workouts, but now she says people want to get back to working out with their buddies.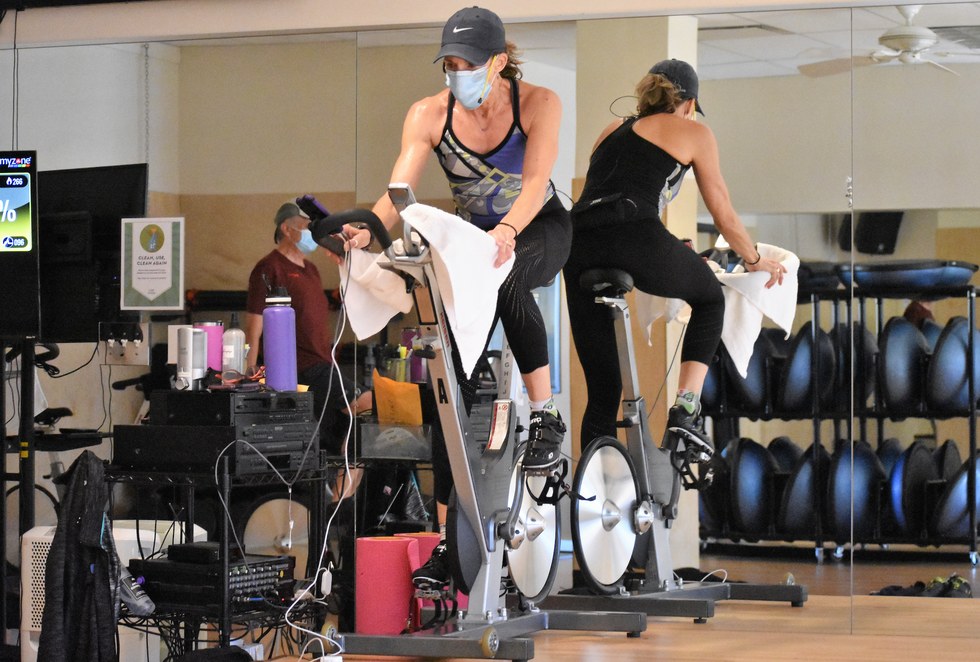 Castle Hill Fitness General Manager Michele Melkerson-Granryd leads a spin class at the program's Westlake facility. She said she's begun to see a gradual uptick in the gym class sizes as the state opens up. (Leslee Bassman)
Melkerson-Granryd said some members have a goal of getting back to their pre-pandemic body while those recently vaccinated are feeling safer and ready for a full gym routine. She said those returning to an exercise routine should do so gradually.
Her advice: "For anybody who did take a lot of time off, to not beat themselves up too much because there's nothing we can do about it now. And to be kind as they come back. Their body will remember what it's like to be in better shape but it does take time. Be patient and work with somebody who will motivate you and give you the challenges you need at the right time."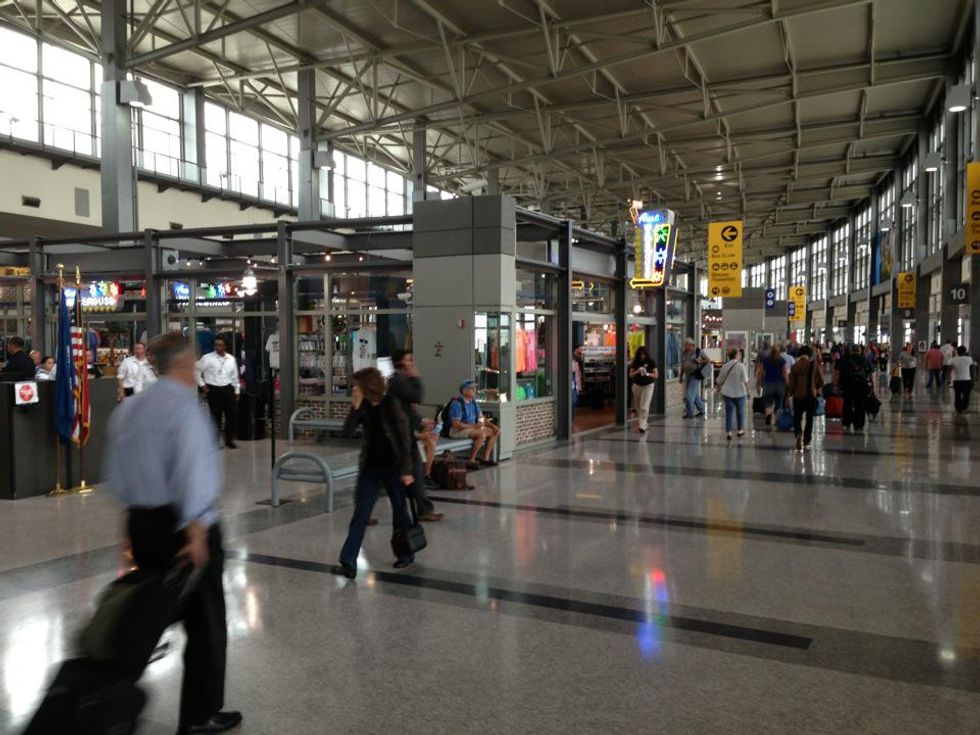 Austin Bergstrom airport before the pandemic.
Keith Waldon, who owns local travel agency Departure Lounge, said clients continued to travel during the year but did so by taking private transportation and staying in private accommodations or resorts with standalone units.
However, since November, he's seen "a dramatic increase" in general bookings and short term travel, folks wanting to depart in two or three weeks, said Waldon, adding that air travel and hotel stays are also on the rise. He attributed the upswing to recent vaccinations.
"Once people get their second shot, they're ready to head to the airport," Waldon said.
Recently, his team has been selling domestic trips and vacations to Mexico, the Caribbean and Africa. Waldon said he's been booking a few cruises for late this year but mostly for 2022 and 2023, with the pandemic's flexible cancellation policies extending into the future.
"People have just been stuck at home for so long (that) they really, really want to get out there," he said. "And with the vaccination, they're feeling comfortable to do it."