Nancy Dunham
Nancy Dunham
Nancy Dunham is a journalist and editor. She started her career with Gannett newspaper chain and has since written for the Washington Post, the New York Times, the Washington Examiner, People magazine, Rolling Stone and other print and digital publications. She has a bachelor's degree in journalism and has completed advanced writing programs at Yale University. Twitter: @NancyDWrites
Get connected with our daily update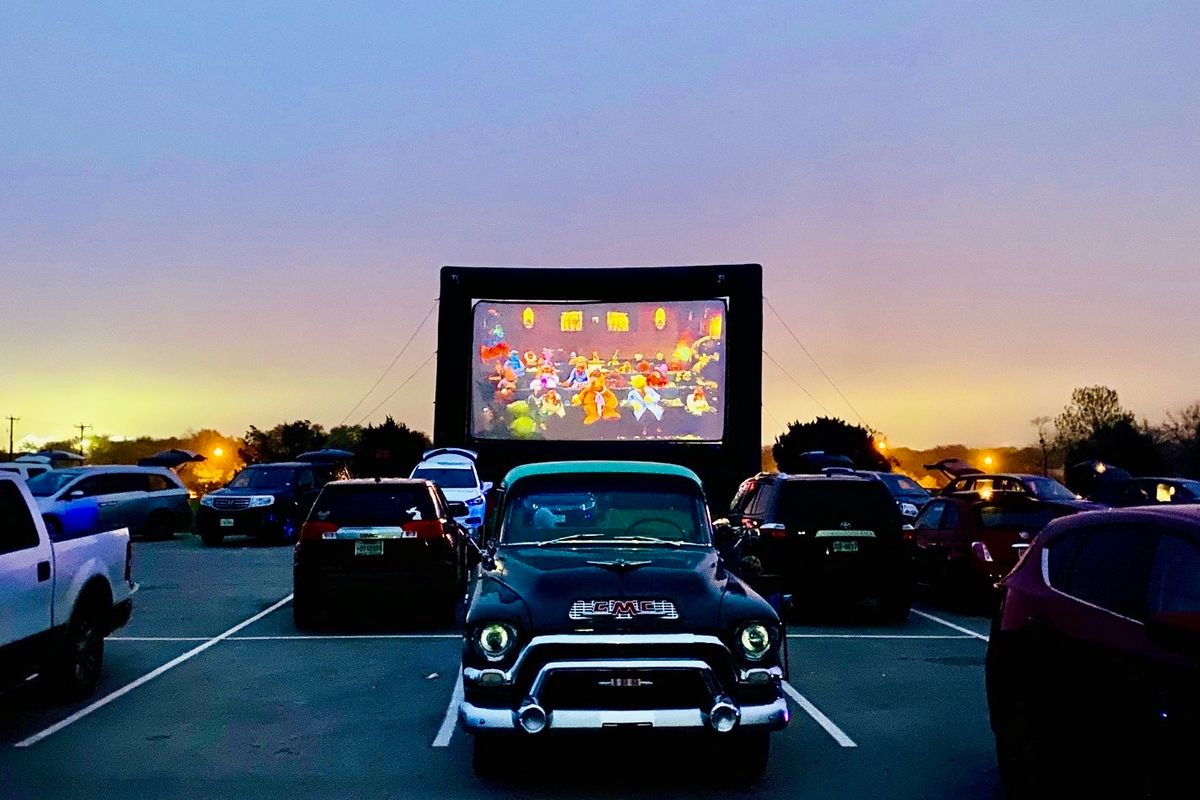 (Josh Frank)
When Josh Frank built a rudimentary outdoor theater 10 years ago to screen a movie for his then-girlfriend, he didn't realize he was actually building what would become a local institution.
Frank's self-proclaimed "crazy idea" of a mini outdoor theater came to light as he and the woman, now his wife, watched the show. He started to think about how Austin needed a place for drive-in movies that was small and funky, just like the town. That was the beginning of the Blue Starlite Mini Urban Drive-In Theatre.
The theater and its offshoots are now thriving. The coronavirus pandemic has only fueled interest— many movie theaters remain closed, and it's much easier to social distance at a drive-in.
"I like to think that we're not just the hottest ticket in town because we're the only ticket in town, but because for 10 years we've been perfecting the very best drive-in experience," Frank said.
Frank never envisioned his Mueller outdoor theater as more than a one-person operated labor of love. But as the drive-in expanded to locations in Round Rock and the High Rockies, it became a six-employee operation. Now, with the extra work involved in making sure COVID-19 precautions are followed, Frank's payroll has grown to 16.
With the uptick in business, expanding capacity beyond the 20-40 cars each location hosts might seem natural, but Frank is satisfied with his current arrangement.
"What does the modern version of a drive-in need to be?" he said, citing coronavirus concerns. "If you have 200, 300 cars like drive-ins did 40 or 50 years ago, that doesn't help the current problem ... My idea of a modern drive-in was different. It was small. It was cheeky. It was a very intimate and private experience."
Frank and his employees have taken many steps to ensure guests' safety. Those include mandating that guests park their cars in staggered lines, stay in their vehicles, and only lower windows 25% if the occupants do not wear masks. Concessions and restroom facilities vary among locations.
"In this day, especially with the tragedy of the virus, I think this is a hopeful story," said Frank, who owns the drive-in with his wife Jessie and their young son Austin. "We are one of those pre-modern Austin small businesses that opened when there was only one tall building in Austin. And we're still here."