Get connected with our daily update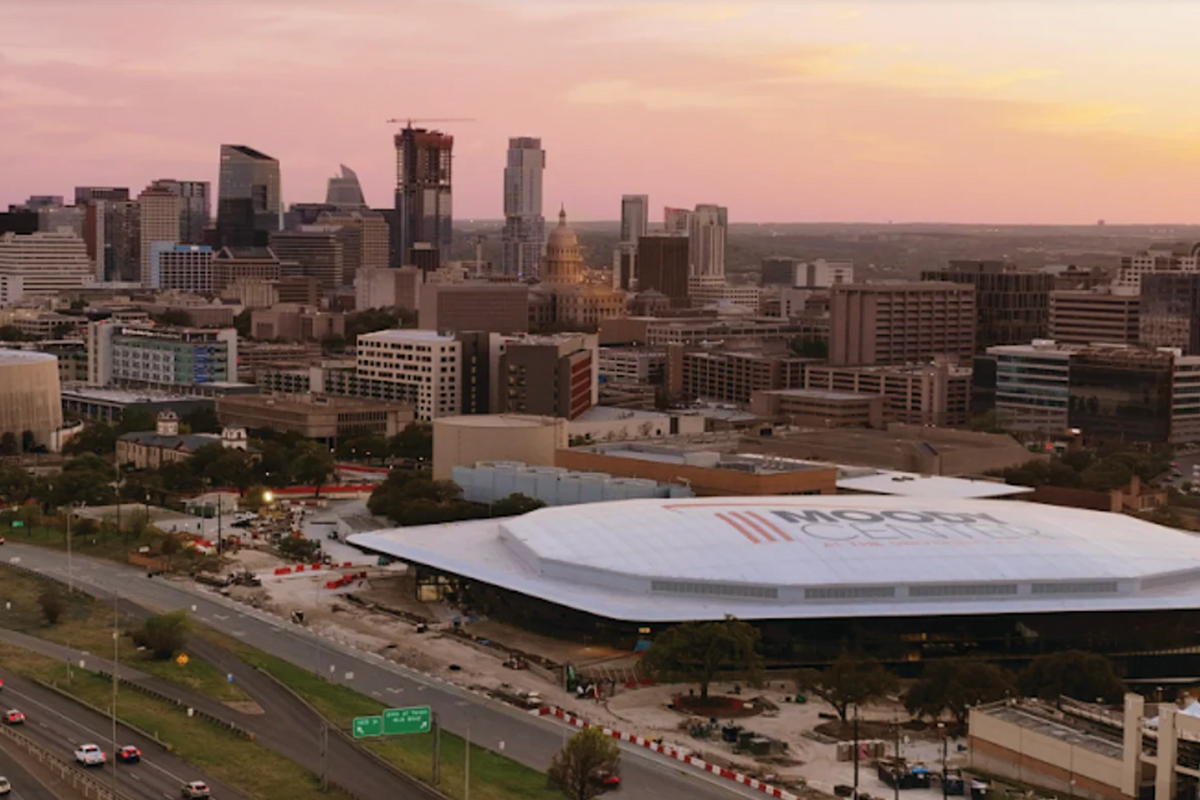 Sara Hoing
If you haven't been inside the University of Texas' new Moody Center, you'll have plenty of opportunities this fall and winter. The new home of Texas Men's and Women's Basketball is fully operational for the 2022-2023 season, and many fans got the opportunity to visit the $375 million venue this weekend.
Both Men's and Women's basketball teams got their first bout of competition Saturday and Sunday in their new home. While fans were there for the exhibition games, it was the first chance for many to experience one of the most innovative college basketball venues in the nation.
The venue can seat north of 15,000 people for concerts and events, but seven retractable screens are drawn over the second level during Texas basketball games. Without the upper level, gamedays feature a more intimate atmosphere and room for about 10,000 people.
About that gameday atmosphere… While the two basketball games this weekend were mere exhibitions, and have no effect on the regular season, the men's game Saturday saw thousands of fans in the lower bowl, and with the upper level covered, the stadium was surprisingly full.
Fans weren't met with winding concession lines and long wait times. Moody Center's 86 self-checkout kiosks allow fans to order food on their own time, and grab their food when ready.
And while you are in line, you can enjoy a drink from Tito's-themed bar at the main entrance (the relationship between the University of Texas and the Austin-based vodka brand only grows). The fully-stocked bar features plenty of seating, tables and unique spherical lights which create one of the most unique settings at any venue.
The center's wide concourse allows plenty of stretching room at halftime for fans, and even more room for fans to enjoy their drinks.
Perhaps the most impressive innovation in the Longhorns' new home is right in fans' seats. Below each seat in the lower level features a small cooling system that ventilates cool air and naturally maintains the arena's temperature. Fans are also met with plenty of legroom across the aisles.
Moody is set to host over 150 events per year in addition to Texas basketball games, including Chris Rock on Nov. 8.
No. 3 Women's basketball tips off Friday at 7, and No. 12 Men's basketball on Monday with both games at Moody Center.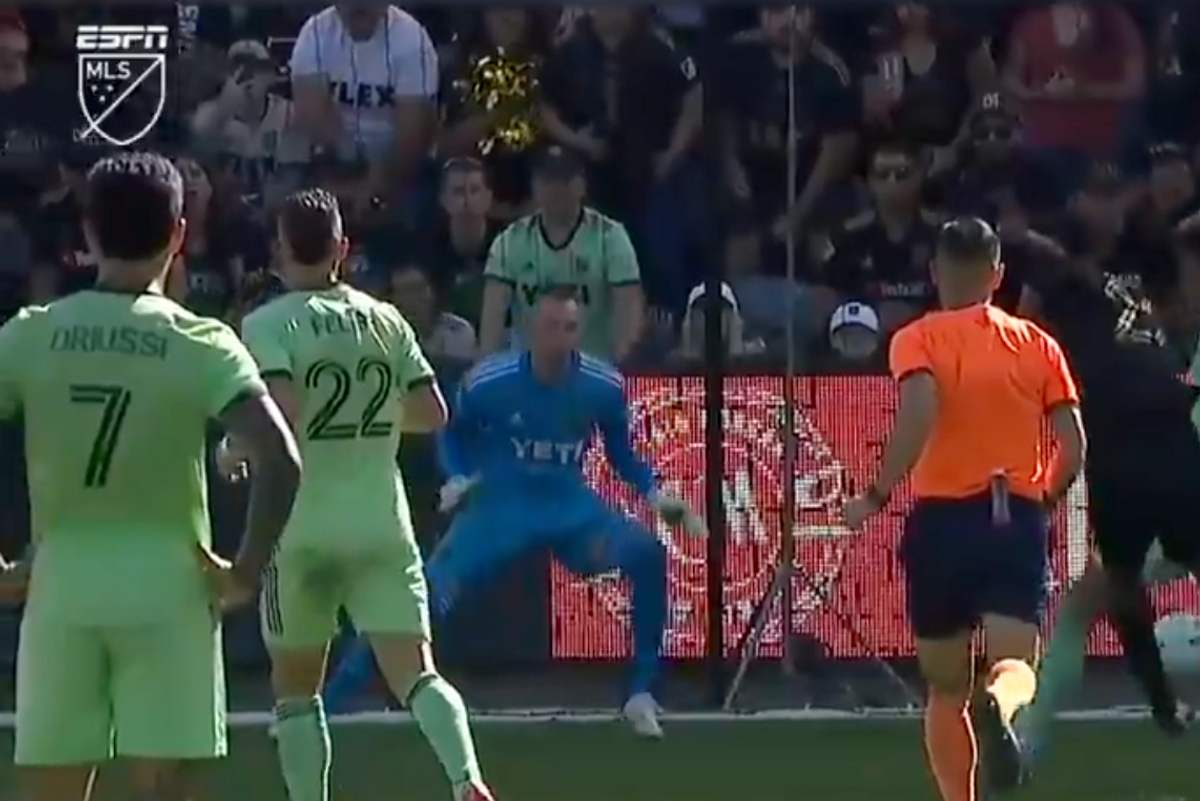 MLS / ESPN
The weekend in sports:
Austin FC
Austin FC lost Sunday in the Western Conference Finals at Los Angeles FC 3-0. Austin entered halftime of Sunday's game down just 1-0, but the team's mere seven shots on goal and own goal kept the game out of reach. While Austin won't be competing for the MLS Cup next week, players and fans should keep their heads high following an extraordinary season. Head coach Josh Wolff and MVP candidate Sebastián Driussi led the Verde and Black to a dramatic turnaround from the franchise's lackluster inaugural season. The future is very bright for Austin's newest soccer team.
Texas Soccer
No. 17 Texas soccer kicked off its Big 12 Championship run with a shutout win over Kansas State. The Longhorns beat the Wildcats 4-0, highlighted with a header goal by sophomore EmJ Cox, and Texas continued to show why they're the Big 12's best and among the best in the nation. The Longhorns, who are the No. 1 seed in the tournament, will face Oklahoma State Thursday at 4:30 at the Round Rock Multipurpose Complex.
Houston Astros
The Astros defeated the Phillies 5-2 in Game 2 of the World Series tying the series up at 1-1. While the Astros blew their 5-0 lead on the Phillies in Game 1, they held on to their lead Saturday. The Astros' All-Star left-hander Framber Valdez pitched another dominant playoff game where he allowed just one run and four hits in just over six innings. Houston now enters a three-game road stretch in Philadelphia, and if the Astros want to return for another home game, they'll need to win at least one on the road. Game 3 is Monday night at 7:03.
From Austin to the NFL
Former Westlake and University of Texas quarterback Sam Ehlinger earned his first career NFL start Sunday. The Austin product and current starter for the Indianapolis Colts fell to the Washington Commanders 17-16, but the rookie's performance was encouraging including multiple impressive passes on the run. Ehlinger even connected with his former Westlake teammate, Kylen Granson, multiple times. Colts head coach Frank Reich announced last Monday that Ehlinger would be Indianapolis' starter moving forward as he replaces Matt Ryan. While the move was surprising, and the Colts lost, Ehlinger is now the lead man in Indy as he progresses into a true starting role.
Lake Travis' Garrett Wilson made another splash Sunday in the NFL. The New York Jets wide receiver racked up 115 yards receiving on six receptions. While the Jets ended up losing 22-17 to the New England Patriots, Wilson's performance marks his second game eclipsing the 100-yard mark. The rookie from Ohio State is the clear No. 1 target for the Jets and quarterback Zack Wilson as the team continues to fight in a tough AFC East division.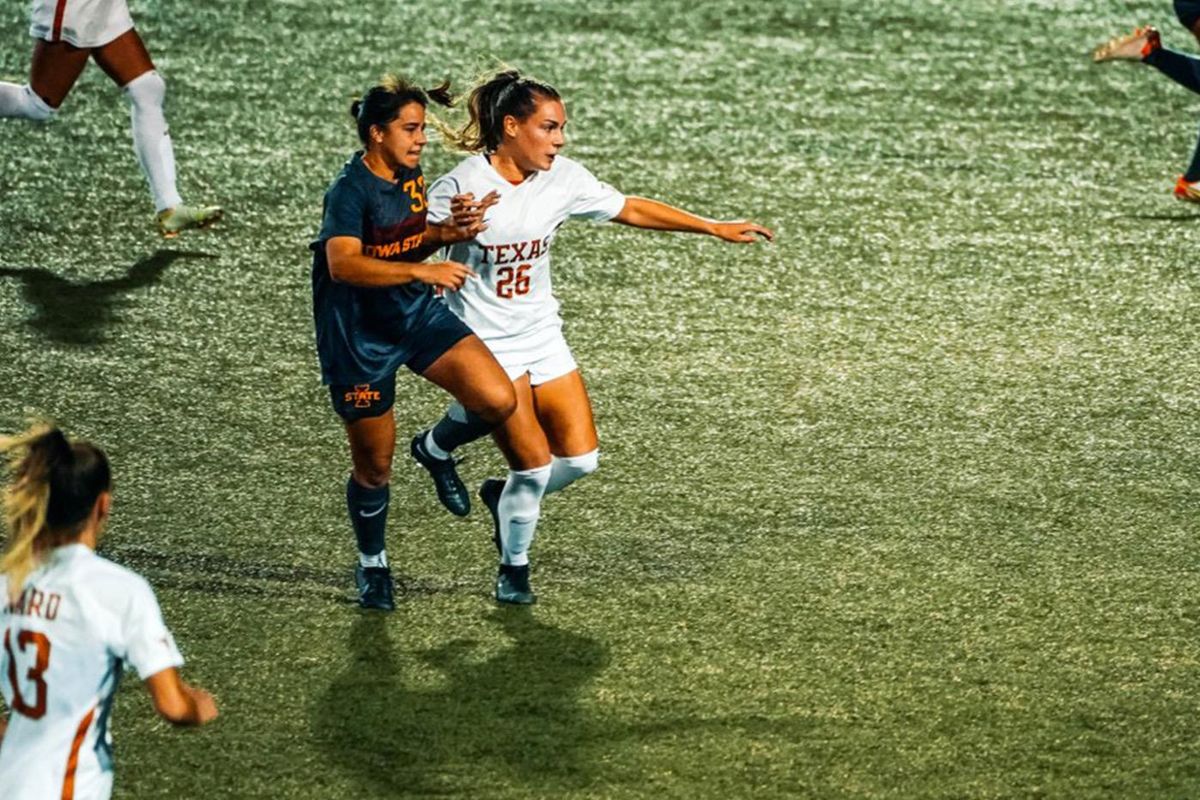 texassports.com
Recent research surrounding traumatic brain injuries, like CTE, in former athletes, has heightened the awareness of dangers within contact sports. However, there is further research happening in Texas that may provide more insight into brain injuries among former athletes of all sports.

A new study conducted by UT Southwestern's O'Donnell Brain Institute looks at more athletes than just those who went professional in contact sports.
The College Level Aging Athlete Study, or CLEAATS, is backed by a $500,000 grant from the DKR Fund and looks at long-term brain wellness among former college athletes. The study is asking former NCAA and NAIA athletes, who are age 50 or older and participated in any contact or non-contact sport, to complete a brief 20-minute survey and subsequent telephone interview. The research is meant to gauge cognitive well-being on a broader scale than any previous study.
CLEAATS is led by Co-Principal Investigators Hunt Batjer, M.D. and Munro Cullum, Ph.D., along with with researchers Jeffrey Schaffer, Ph.D. and Nyaz Didehbani, Ph.D. Margot Putukian, M.D. serves as an advisor.
According to the CLEAATS website, "The purpose of this research is to survey brain health outcomes in aging former collegiate athletes by examining age/cohort effects, sex, sport type/position, concussion, treatment history, and sociodemographic factors." The study's secondary goal is to compare former collegiate athletes who have suffered concussions to those who haven't and determine whether concussions lead to various health effects later in life.
CLEAATS is aiming to get at least 500 participants to engage in the survey, and while the study is Texas-based, individuals from other states can participate.
Different than previous brain studies, which have predominantly focused on male athletes in contact sports, CLEAATS is looking at a much broader pool of former athletes
"We're really looking at the long-term effects of sports participation in general," Schaffert told Austonia. "Whether that be contact sports or noncontact sports."
The study hopes to define a subgroup of former athletes that may be more at risk later in life due to previous sport-related brain injuries. Schaffert said two groups CLEAATS is hoping to learn more from are women and older individuals.
"(Male football players) is a very specific population that doesn't really capture the broader sports participation in the United States," Schaffert said. "Taking data from professional American football players and extrapolating it to all college athletes, who may have head injury exposure, may not be valid."
Schaffert said one of the reasons the CLEAATS was started is due to a previous research study, which is published in the journal Brain Injury, that revealed "no meaningful clinically, meaningful differences" in neurocognitive outcomes between 53 NFL retirees and controls.
CLEAATS is funded for two years under the DKR Fund, but Schaffert hopes the screening phase is the first step to a more in-depth look at neurological effects in sports.
The project is actively looking for more participants to engage in its study, and they can do so by visiting the CLEAATS website.
"Momentum is key for gathering funding and data," Schaffert said. "We need participants in order to do that."