Roberto Ontiveros
Roberto Ontiveros is an artist, fiction writer, and literary critic. Some of his work has appeared in The Threepenny Review, Santa Monica Review, Huizache, and the Believer. His recent collection of stories, The Fight for Space, was published by Stephen F. Austin State University Press.
Get connected with our daily update
Truths about Texas' history took center stage in "Forget the Alamo: The Rise and Fall of an American Myth," a book released last month, which reminds anyone who cares to remember that Gen. Santa Anna—well, the whole country of Mexico if you want to get technical about it—was very much against slavery at the time of the Texas Revolution and that Davy Crockett and his slave-trading cohorts Jim Bowie and William B. Travis were in fact fighting for the right to treat people as property.
The myth (more suitable to comic books than Texas History classrooms) is that Crockett would not surrender and died in a blaze of glory for the cause of freedom; however, the book underscores the truth that Crockett's surrender and execution were widely reported in 1836 and only morphed into martyrdom in the popular imagination thanks to Walt Disney's 1954-1955 miniseries.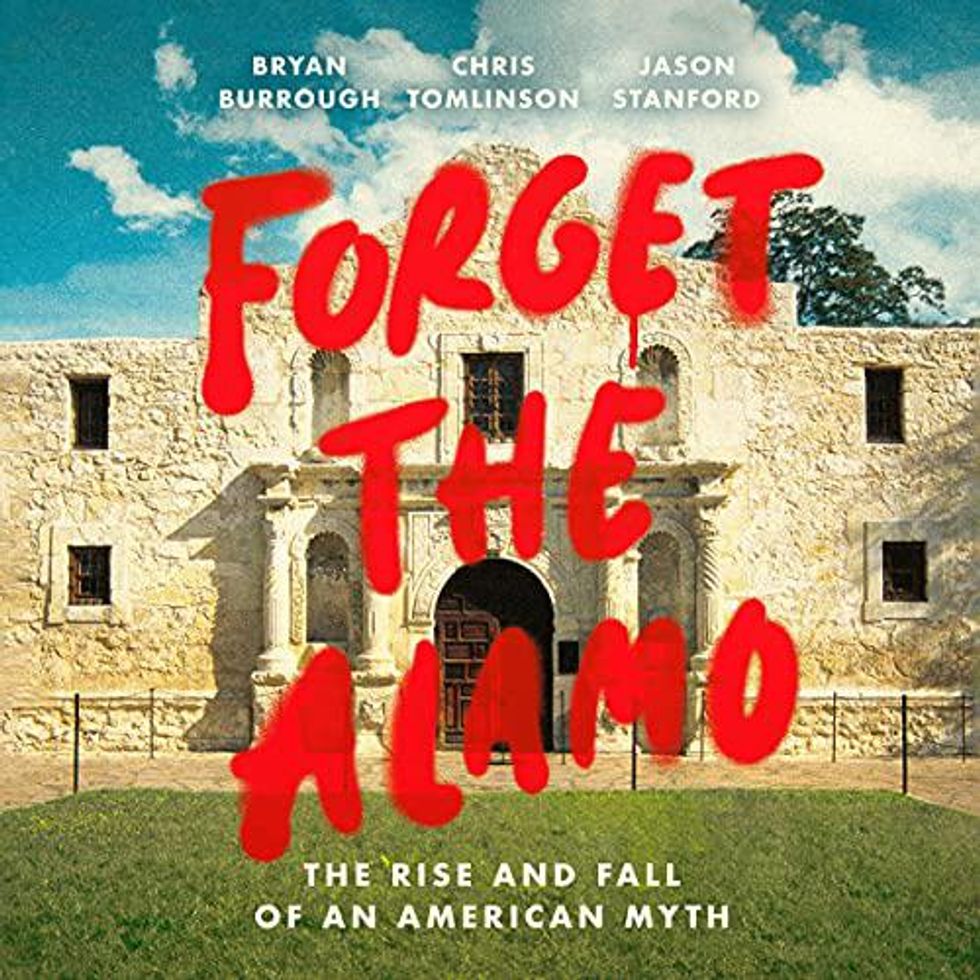 The authors of "Forget the Alamo" maintain (and back up their findings with copious footnotes that will supply any skeptic with a serious summer reading list) that the myth of the freedom fighters standing their ground in the Alamo, or Misión San Antonio de Valero," has been used to promote a number of reactionary causes, from Nixon-era anti-communism to post-9/11 anti-Arab drum-beating. But primarily the authors argue the Alamo has been employed to foster a narrative of white supremacy for the right.
"The Alamo, long used in a myth that demonized and gaslit Mexican-Americans and Indigenous people, might as well be a Confederate monument in the minds of conservative adherents to the Heroic Anglo Myth," the authors stress. "We must recognize that the Battle of the Alamo was as much about slavery as the Civil War was about slavery," they write.
Describing themselves as "proud Texans," the authors of "Forget the Alamo" (Bryan Burrough, Chris Tomlinson, and Jason Stanford) are a trio of veteran journalists who "don't believe knowing the truth about Texas history makes the state any less unique or important."
The authors (whose byline bona fides extend from Texas Monthly to Vanity Fair) don't ask for much, really, just to open a conversation involving some obvious truths that might make for a more nuanced, factual account of the "cradle of Texas liberty."
This conversation has proven to be a difficult one to have in public.

On July 1., Lt. Gov. Dan Patrick called for the cancellation of a "Forget the Alamo" book event at the Bullock Texas State History Museum. Patrick tweeted out his motivation the next day, saying: "As a member of the Preservation Board, I told staff to cancel this event as soon as I found out about it... this fact-free rewriting of TX history has no place."
As a member of the Preservation Board, I told staff to cancel this event as soon as I found out about it. Like efforts to move the Cenotaph, which I also stopped, this fact-free rewriting of TX history has no place @BullockMuseum. #txlege https://t.co/ua1aSFxHCk
— Dan Patrick (@DanPatrick) July 2, 2021
Much to GOP officials' dismay, the book's authors have called for some honesty to be injected into the education system rather than let Texas schools keep teaching what they call "the whitewashed story." "To learn the real lessons of the Texas Revolt, we need to learn the truth about Bowie, Travis and Crockett," they write. "Bowie was a murderer, slaver, and con man; Travis was a pompous, racist agitator and syphilitic lech; and Crockett was a self-promoting old fool who was captive to his own myth."

Patrick and Gov. Greg Abbot have a vested interest in controlling any dialogue that emerges from "Forget the Alamo."
In June, the governor established the "1836 Project," a nine-member advisory committee crafted for the promotion of a "patriotic education" to the residents of Texas, regarding the state's secession from Mexico in 1836. The project aims to ensure that "future generations understand TX values."
Abbot's 1836 project—following Trump's now-canceled 1776 Commission -- is a not-so-subtle attempt to counter The New York Times' 1619 Project: which seeks to shine a light on the legacy of slavery and racism in the U.S. while offering an easily accessible curriculum for interested educators.
In recent months 22 states have put forth legislation designed to limit educators' ability to reference the 1619 Project, and states such as Idaho, Iowa, Oklahoma, Tennessee and Texas, have signed those limits into law.

The facts about the Alamo made prominent in "Forget the Alamo" would no doubt make Abbott's not-yet compulsory "patriotic education" more complicated. For, regarding the heroes of the Alamo, the authors note: "They fought for freedom, just not everybody's freedom."
Recently selected by Oprah Winfrey for her acclaimed book club, one Austin writer is employing the power of historical fiction to bring attention to contemporary issues of class, race and sexual identity.
Nathan Harris's debut novel, "The Sweetness of Water," is a masterfully realized historical fiction novel that follows the struggles of two newly freed brothers in the fictional town of Old Ox, Georgia. It is set in the antebellum South, a stark moment when emancipated slaves and plantation owners were yoked to the project of reconstruction.
Winfrey described its release as "a Juneteenth celebration" on CBS This Morning. Juneteenth—the newest federal holiday—commemorates the end of slavery as the news of the signing of the emancipation proclamation took two months to reach some of the South.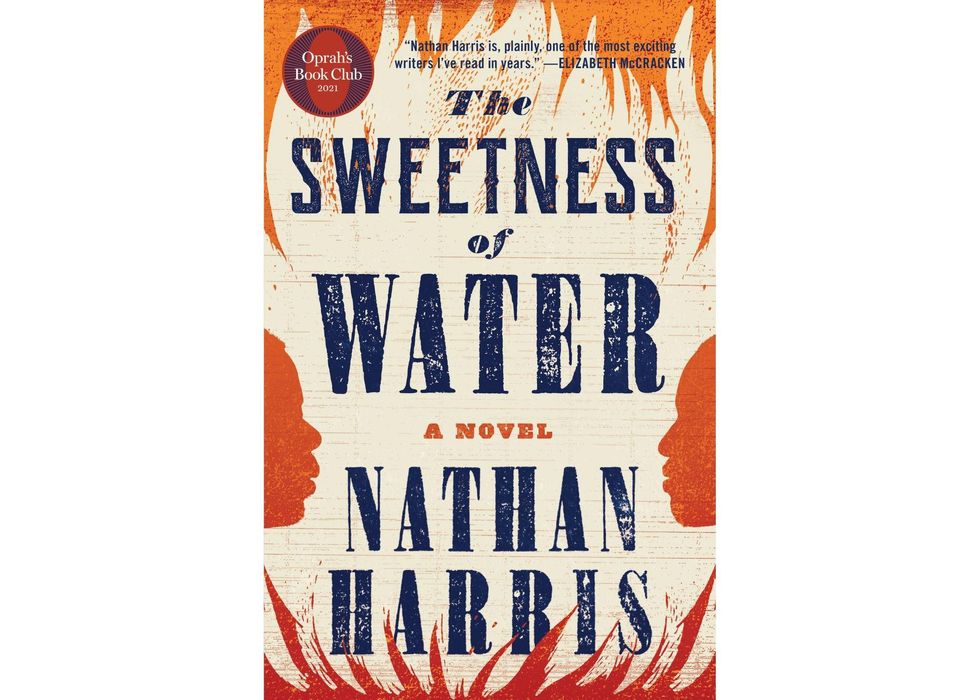 An Oregon native, Harris has been in Austin since August 2017 when he was accepted into the Michener Center for Writers. Prior to this, Harris won the University of Oregon's Kidd Prize for creative writing while an undergraduate.
Harris chose the mode of historical fiction for what he describes as its freedom. He says historical fiction makes the reader detach from their opinions and assumptions because it is taking place in the past.
"The Sweetness of Water" started out as a strong mental image of newly freed slaves standing before their unknown futures. "I saw this scene in my head. I was imagining the freed slaves almost just standing there, deciding what they were going to do and that was sort of the launching point," Harris said.
In writing historical fiction Harris knows his first task is always to the story. "You want to do right by history. I did my best to do that. You don't want to just get it wrong, but if you don't allow for that space for fiction to arise… I mean at that point you're just writing nonfiction. Not my skill set."
Inspired by his affection for epic works such as "Cold Mountain" and "Lonesome Dove," as well as the audacious historical comedy of James McBride, Harris was determined to write a sweeping novel that dealt with deep topics.
"I always say I wanted to make one of those big meaningful books that kept us up as children, you know, or that we found as teenagers turning to love books," he says, adding that he is hopeful his readers will come away from his debut with "a sense of empathy for people who are unlike us."
When Konstantin B., a vertical foundry ontologist working at Austin's Google offices, was told he would be working from home, he felt simultaneously safer and more inspired.
"Working from home has been a relief in the very real sense that it minimized my chances of getting infected," Konstantin says.
Google, as with other big tech companies such as Twitter and Facebook, has had their employees and contractors working remotely since March. In July, the search engine announced that it would extend its remote working policy until September 2021.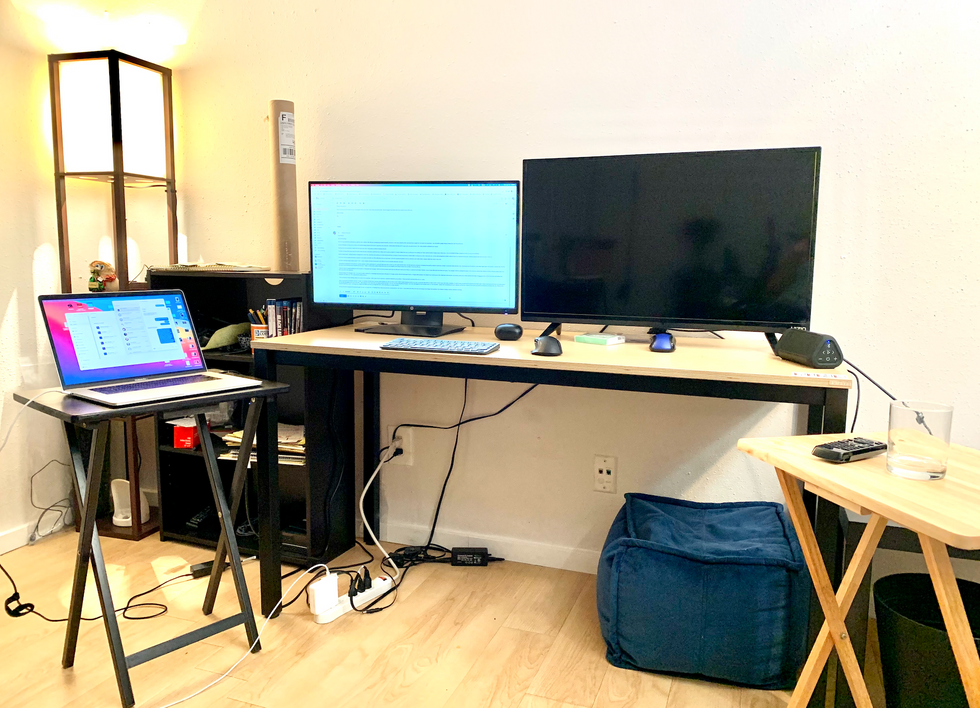 Konstantin B.'s at home setup as an employee of Google. (Konstantin B.)
Konstantin, who asked for his last name not to be used for privacy concerns, says Google management has been exceptionally open-minded regarding the breaks necessary to keep sane and productive while working from home.
"They understand that working from home can be daunting, as staying at home can be hard on mental health," he says. "It's best to pace yourself and be productive the whole week, instead of just pushing through and being awake for two days and getting all the work done then."
Reports from Google's internal data in October showed, coding from home has had a negative effect on Google's productivity. In June an internal survey found that only 31% of the company's engineers reported feeling "highly productive," a number that was down 8% from a record high in the March quarter.
Elsa Morales, senior account director at Austin's Giant Noise Public Relations and Communications, who has been working from home since March, has found remote working relaxing.
"Working from home has encouraged me to take breaks during the day and take short walks around my neighborhood which I've really enjoyed," says Morales.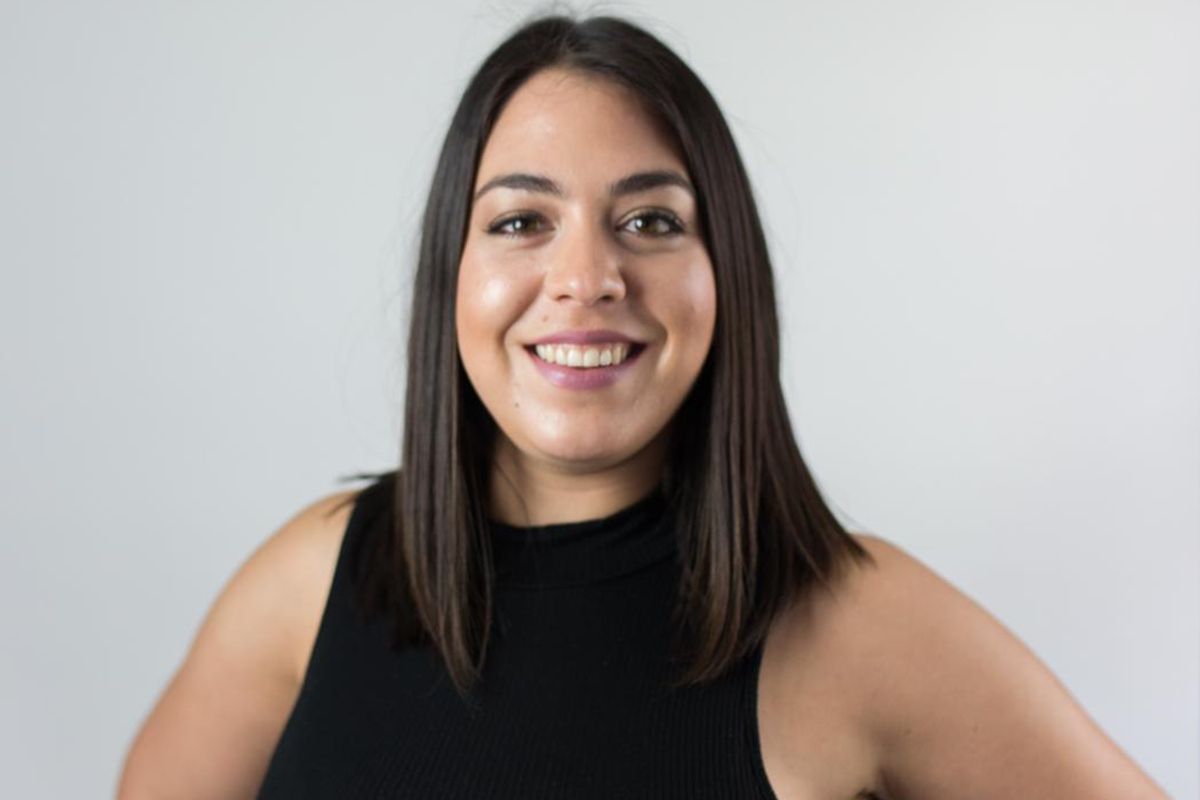 Elsa Morales is the senior account director at Austin's Giant Noise Public Relations and Communications. (Elsa Morales)
But despite the perks of strolling between screen-sessions, Morales feels that everyone misses that face-to-face exchange of ideas and in-person interaction.
"At the beginning of the pandemic, it was a bit challenging getting a hang of constantly communicating on the phone or video. Not having that in-person collaboration has probably been one of the biggest challenges for me," she says, adding, "being together in the office allowed us to have brainstorm sessions over coffee or immediately bouncing ideas off each other after a call."
A recent poll published in Forbes, which surveyed 312 people working from home, found that 82% agreed or strongly agreed that they enjoyed working from home, and 60% said they felt less stressed working from home.
Gina Littlefield, CEO of Austin Staffing, Inc., says working from home has allowed the more introspective individuals in the business world to really shine.
"The people that are real outgoing Type A Personalities, they are the ones having an issue," she adds, referring to those employees that thrive off the more social aspects of office work. "I think you are seeing a bit of depression, especially if you are that Type A Personality—you want to be in the world with everyone there and going into the lunchroom and feeling that hustle-bustle, and I feel a lot of people are having troubles right now and so I definitely feel that has to be addressed."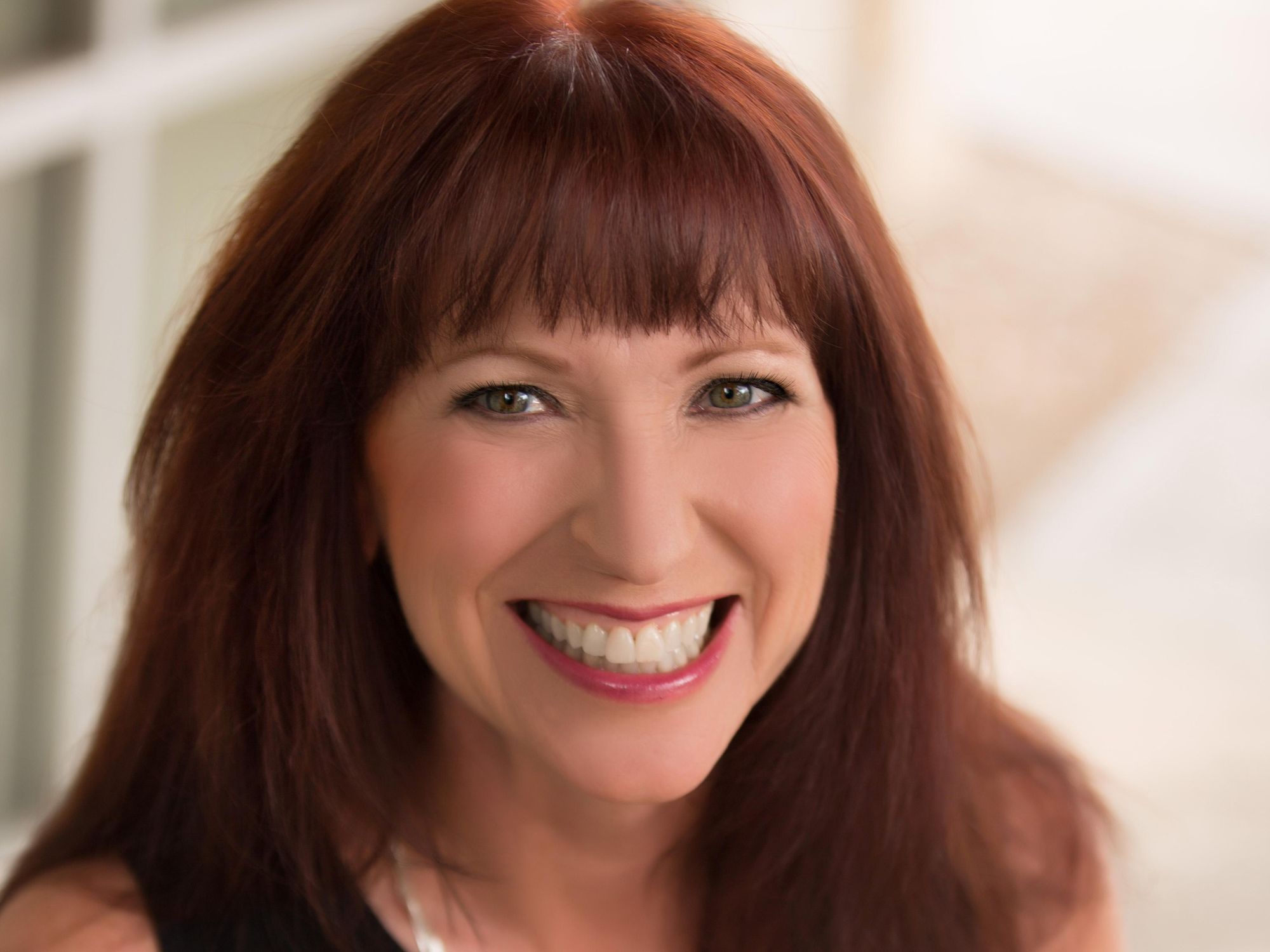 Gina Littlefield is the CEO of Austin Staffing. (Gina Littlefield)
Littlefield is certain that working from home will become a major facet of the business world since everything is done electronically. She stipulates that as far as her company is concerned the decision to work from home will be entirely up to the individual worker.
"We are happy to be able to extend that final decision to them and sometimes it works well for them because they have small children and they can't take them to a daycare and can't do this or that, so, you know what? That's workable, and why not? I have no problem with that."
In order to accommodate those who want to work in an actual office during the pandemic, Littlefield is currently looking into purchasing a new building to expand the physical office space to allow everyone six feet of separation from workstation to workstation.
"We have half of our people out and half of our people in," says Littlefield. "We do intend to have people in (person) more but (want to) give them the opportunity to make the decision to come and go if they need. We want people to enjoy working from home."
(Pexels)
On the last night of 2020 Stanley Adams, owner of Siena Ristorante Toscana, prepared for a scaled-back salute to the end of a very bad business year.
"We are doing a relatively full, normal New Year's Eve but, you know, with the required spacing and with less capacity than in a normal year," Adams says. "Of course, we've added a lot of outside seats at Siena; none of that's going to be very useful tonight."
December—which is normally Siena's best month—was a bust.
"We will struggle to just break even this month because our sales are much reduced," says Adams, who has recently closed several of his Brick Oven restaurants.
Atop of the already-in-place limitations to Austin dining, Mayor Steve Adler issued a statement announcing that restaurant and beverage operations would be expected to close their dining rooms between 10:30 p.m. and 6 a.m. for a three-day curfew from Dec. 31 to Jan. 3. Disobeying this order could result in a citation and a fine of up to $1,000.

Adams, an Austin restaurateur for over 30 years, modified his establishment's usual New Year's Eve plans to comply with Adler's order. "We didn't have any reservations after 9:30 p.m. and we didn't do the usual sort of midnight toast for those who stuck around for that."
Not only did the curfew hurt his business but shooing patrons out the door killed the convivial end-of-the-year atmosphere of the upscale eatery. In past years, Siena would have 20 or 25 people that hung out until midnight but that wasn't the case this year.
On Tuesday, Gov. Greg Abbott tweeted: "This shutdown order by Austin isn't allowed. Period," adding: "The city has a responsibility to enforce existing orders, not make new ones." Then the next day Texas Attorney General Ken Paxton sued Austin and Travis County.
This shutdown order by Austin isn't allowed. Period. My executive order stops cities like Austin from arbitrarily… https://t.co/HCvHLZA8Uy

— Greg Abbott (@Greg Abbott)1609304025.0
The complaints on the city's curfew continued into New Year's Eve when bar and restaurant owners, including Ellis Winstanley (El Arroyo) and Ben Davis (Come and Take it Live), joined First Assistant Attorney General Brent Webster, for a press conference regarding the new orders placing temporary restrictions on restaurant hours of operations. They said restaurants are not the problem because they are doing everything they can to ensure the safety of their customers and the food industry needs all the business they can get in a tough year.

Kelsey Erickson Streufert, vice president of government relations and advocacy for the Texas Restaurant Association, linked the ability of bars and restaurants to stay open late to a kind of social contract of coolness. "We like to say 'keep Austin weird'; well, Austin is not going to be very weird if we keep going down our current path," she said.
Less than five hours before 2021, Gov. Abbott released a statement: "The Governor's statewide executive order allows food establishments to be open for in-person dining on New Year's Eve as authorized by the Texas Alcoholic Beverage Commission. They should remain open. Happy New Year!"
An hour after that, Mayor Adler released his own statement appealing to common sense and decency, saying: "We are trying to save as many lives as we can, guided by the doctors and the data. We're encouraged the District Court agreed that cities have the authority to react to local conditions and protect their residents when the state won't. This is not a drill—Austin is experiencing uncontrolled spread of the virus."
The political ping-pong more or less came to an end an hour before midnight when a Travis County District judge upheld Austin's curfew restricting when restaurants and bars could serve customers during the New Year's weekend.
But even with that, multiple bars and venues along 6th street remained open past curfew, The Austin American-Statesman reported.
Across Austin, food and beverage venues have had to make difficult decisions when it comes to how they operate. Some have opted to stay close entirely during the COVID surge.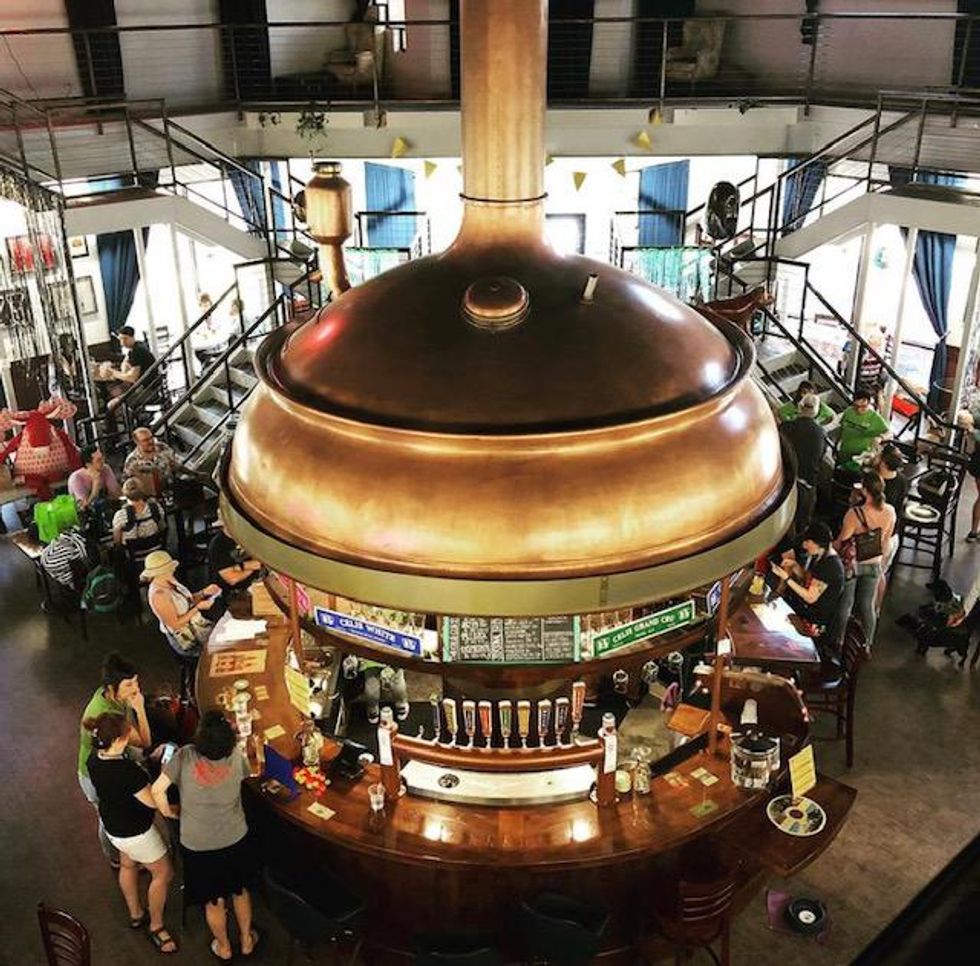 Celis Brewery(Teresa Mikulastik)
Teresa Mikulastik, taproom manager/event coordinator at Celis Brewery, said that this year the brewery elected to stay closed on New Year's Eve for the first time since opening in 2017. She said the decision was made before the curfew was put in place.

Celis Brewery, which briefly switched to to-go only service in an effort to provide craft beer during the strictest stages of the pandemic, is focused on providing peace of mind along with its pints.
"Breweries and brewpubs are about fellowship and camaraderie: sitting with your friends and family at the bar, drinking your favorite beers, and sharing your day," says Mikulastik. "To have that experience taken away is very difficult."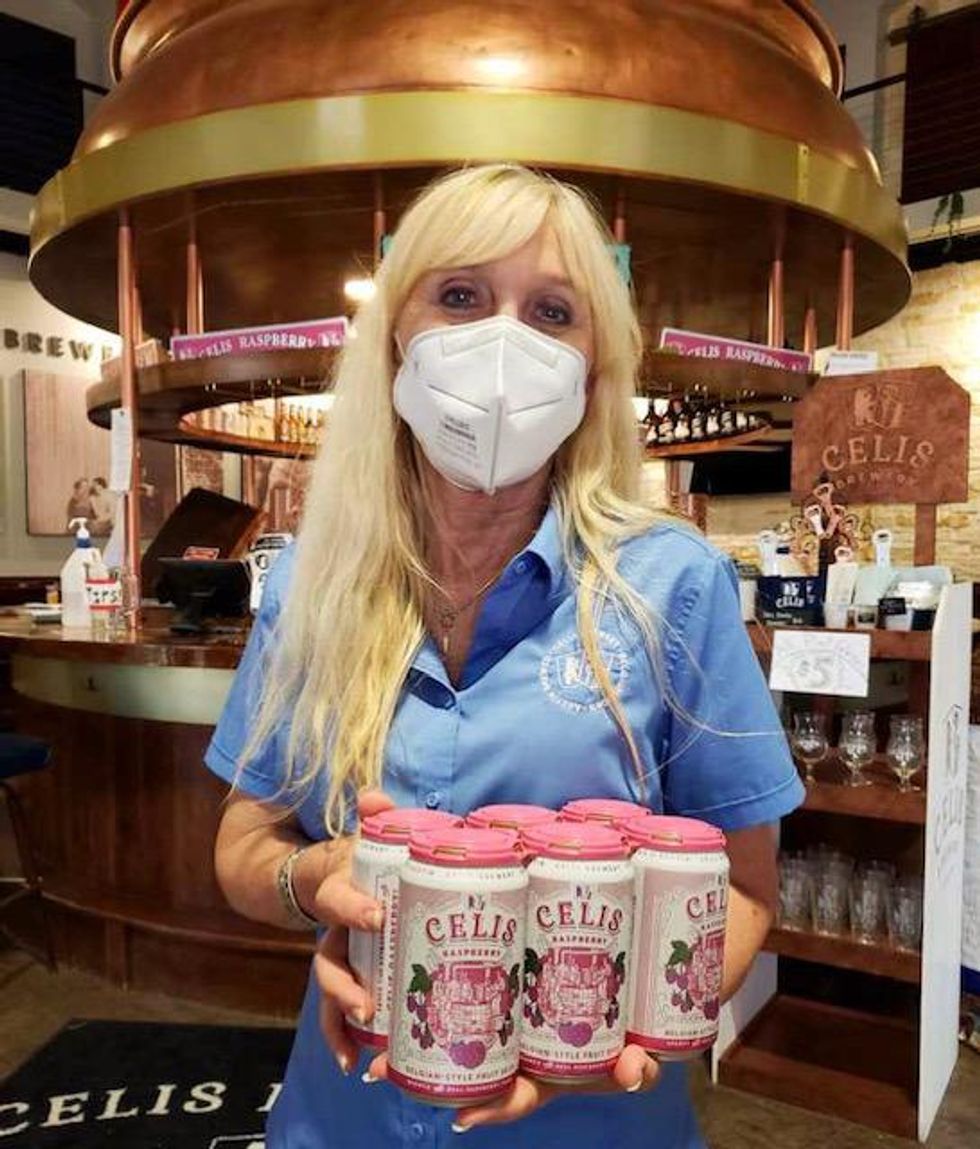 Christine Celis, owner of Celis Brewery(Teresa Mikulastik)
Austin Kalman, owner of the Aristocrat Lounge, had planned on reopening at the end of November but, when he saw the spike of COVID coming, decided that postponing would be the wiser thing to do.

Kalman feels bothered by what he views as the reckless attitude of some bars regarding COVID-19 restrictions.
"It is frustrating because I know a bunch of people that are doing a really good job of running their establishment as safely as they can and trying, even going beyond, you know, whatever the governor's recommendations are," he says, adding, "then to see other places, you know, like a lot of places downtown that are basically just letting people do whatever they want … yeah, it is pretty frustrating."
Kalman plans on reopening the Aristocrat Lounge the second or third week of January.
"They always used to joke in the bar business that we were in a recession-proof industry," he says. "People are broke and out of work, they want to go have a drink, and when people are happy and things are good they want to go out and celebrate ...which is actually true. But not in the pandemic," he says.