Shannon Gill
Shannon Gill
Shannon Gill is an Evolutionary Astrologer, Jungian Counselor, and the co-founder of 'The Shift Foundation' at Samadhi Retreat Center. To learn more about her work, or to schedule a personal session, you may contact her at shannonleigill.com.
Get connected with our daily update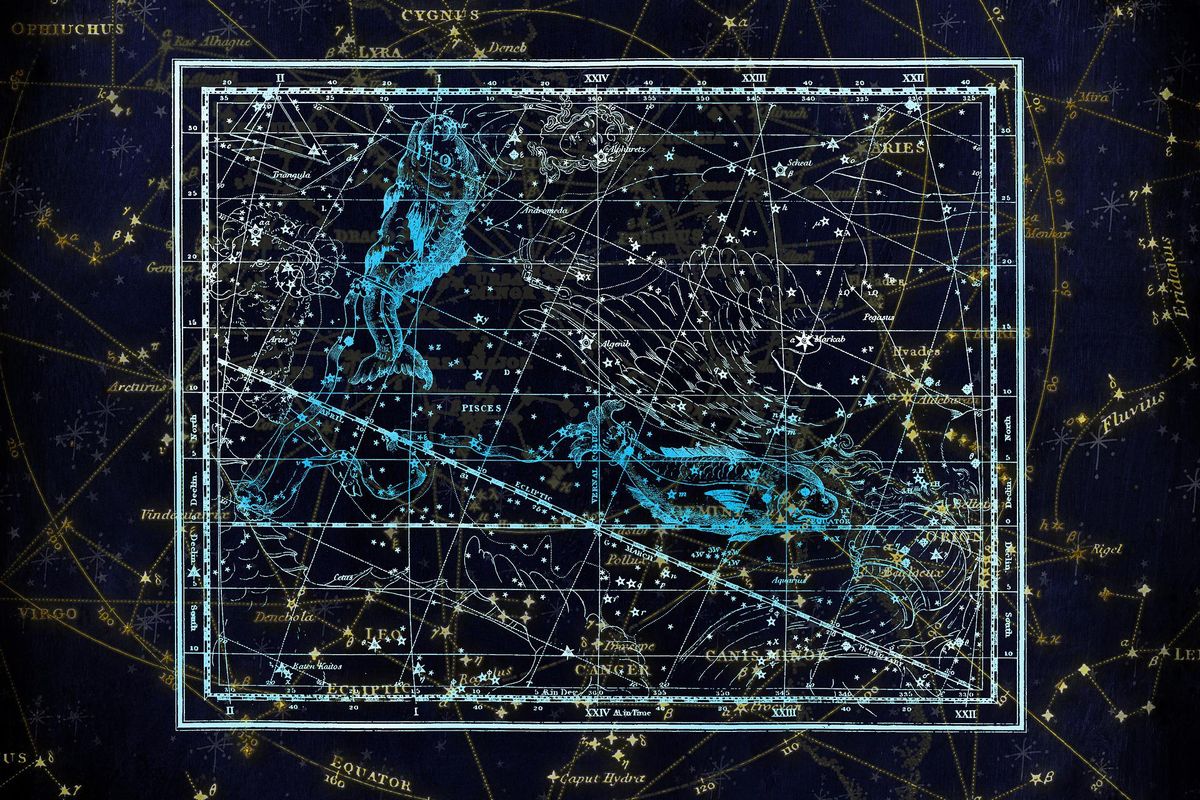 It's the first day of splashing into the 2022 Pisces pond. Pisces is the sign of dreams and magic, delusions and mystery. Venus and Mars are in the ballroom dancing together in between Capricorn and Aquarius, making for some powerfully deep and quirky love dynamics; buoyancy is the watchword.
Shortcuts: Aries, Taurus, Gemini, Cancer, Leo, Virgo, Libra, Scorpio, Sagittarius, Capricorn, Aquarius, Pisces
Jupiter, the planet of expansion that traditionally rules Pisces, is back in the sign again for the first time in its 12 year cycle. And as we have predicted, we are already in a wild water ride in this theme park we call reality, as energies build throughout the year. Pisces is the final sign of the Zodiacal year.
Pisces: Feb. 19-March 20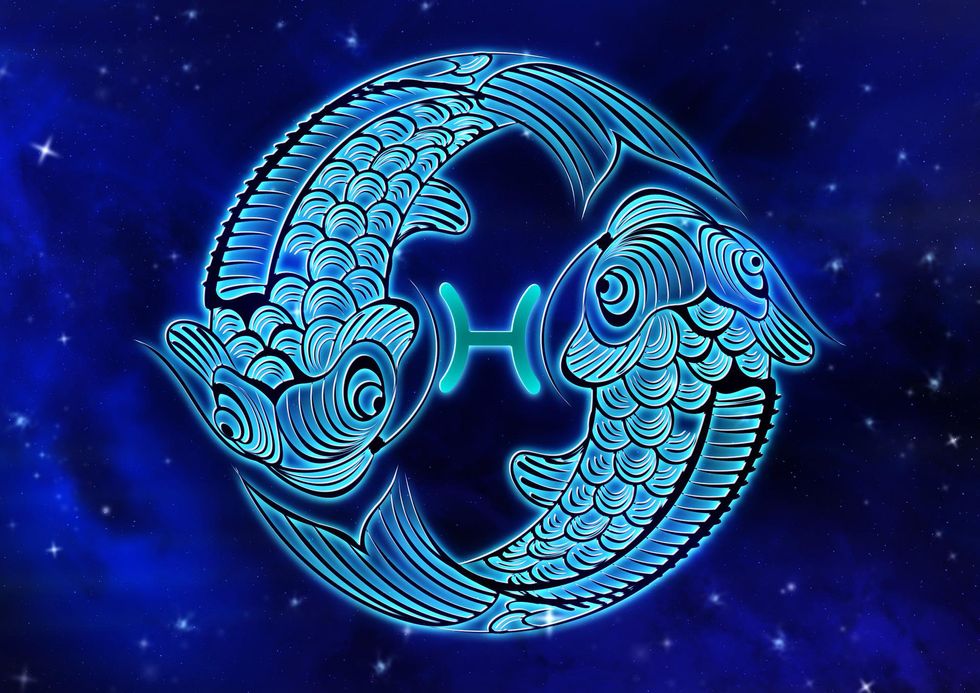 Pisces: Feb. 19-March 20
This little pool within the Zodiacal cycle is yours to splash in! Happy Birthday to each of you fishy natives, it's time to let Piscean peculiarities shine. So many planets are lining up in your favor that what you really need to look out for is too much of a good thing. Watch your spending on creative projects. As we mentioned, Jupiter right now is very 'at home' in your sign expanding everything it touches, mostly for better but sometimes for the worst. Challenge yourself to stay grounded and to use moderation. Be ready to take the plunge into the Pisces Moon on March 2. Overall this is your wave to catch and you can ride it through most of the year.
Aries: March 21-April 19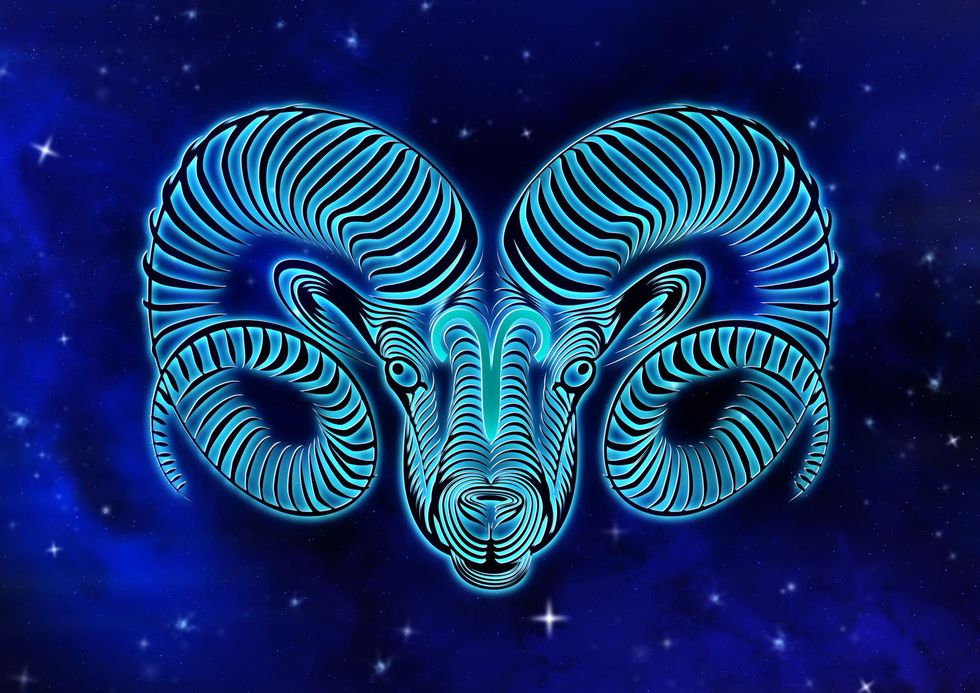 Aries: March 21-April 19
​My Arian friends, consider this watery passage through the last sign of the Zodiac as time for introspection by gazing into this pool for some reflection. But don't let what you see staring back at you dampen your spirits. Spring, Aries season, is just over the horizon. Be patient (not one of your virtues), you may not be able to see things clearly through the fog just yet, and you still have some sloshing through the muck to do. Wrap up some emotional loose ends. You will have your day in the Sun later this year. If you have recently discovered a heart connection don't move on too quickly. See it through or at least try it on.
Taurus: April 20-May 20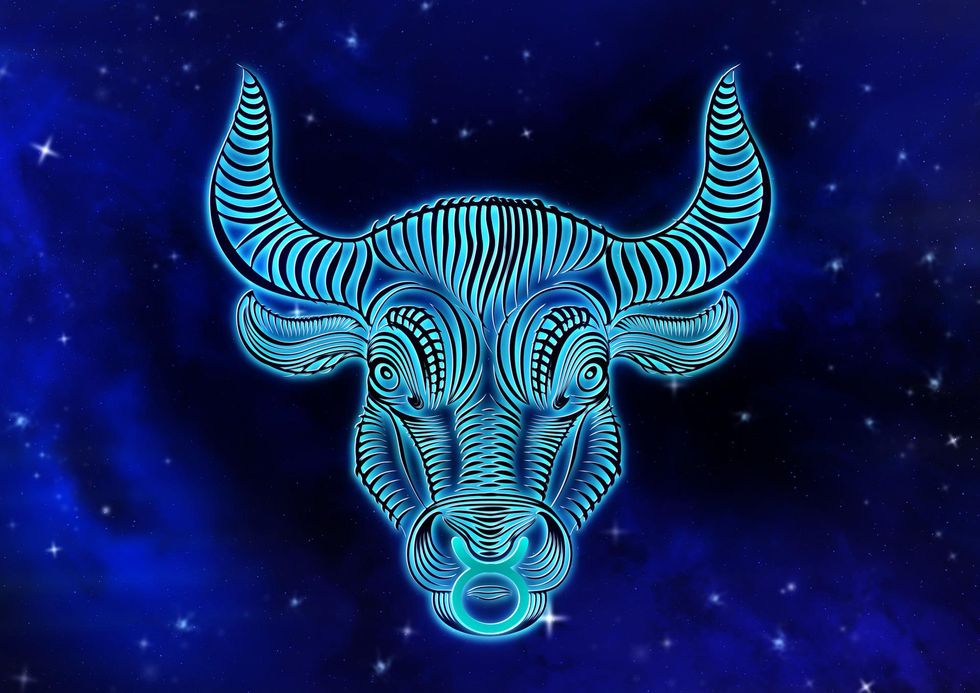 Taurus: April 20-May 20
It might just be a little bit muddy for you at the end of February into the first week of March. You may be an Earth sign but you could be a little touchy during the next few weeks. Nothing too upsetting, maybe just a slow start into the month but just like the Bull you will pick up momentum as we start to head toward Aries. But just be ready to drop established plans and go with the flow if it will help you get to where you want to go faster. You might want to even set up some travel plans to just see where the current takes you.
Gemini: May 21-June 20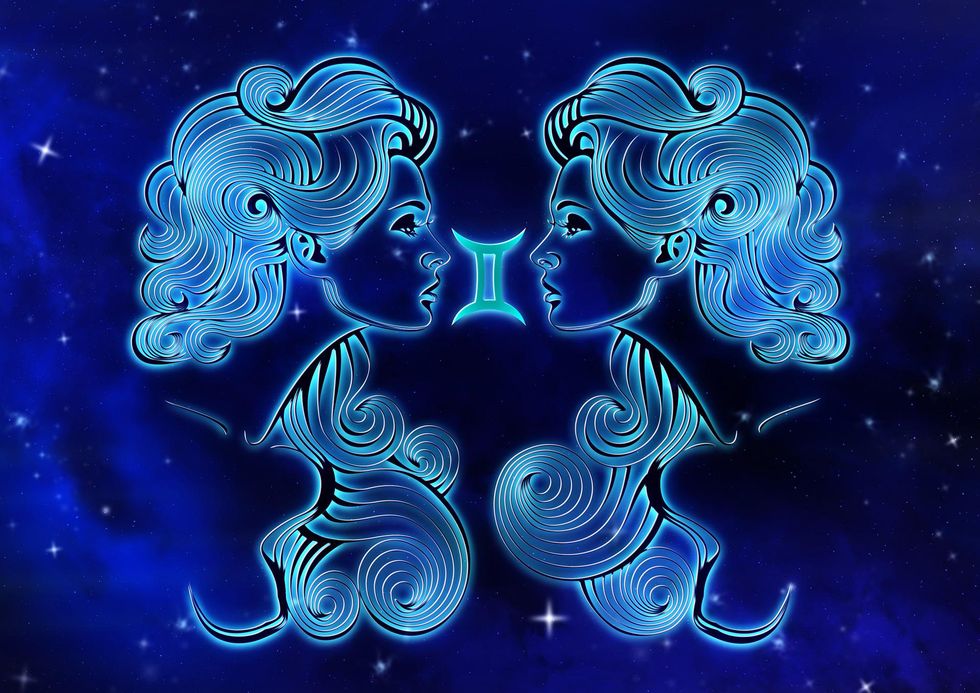 Gemini: May 21-June 20
Mental Geminis, you may have spent the last few weeks thinking too much, especially about your role in the greater world. Now you should try to let your mind drift on the Piscean ocean of dreams, stare at the heavens and just feel. Are you at the waterfall's edge of another level of spiritual awakening? Use what you have learned about yourself over the last 18 months to imagine another layer of yourself being revealed, and then be ready to make it happen.
Cancer: June 21-July 22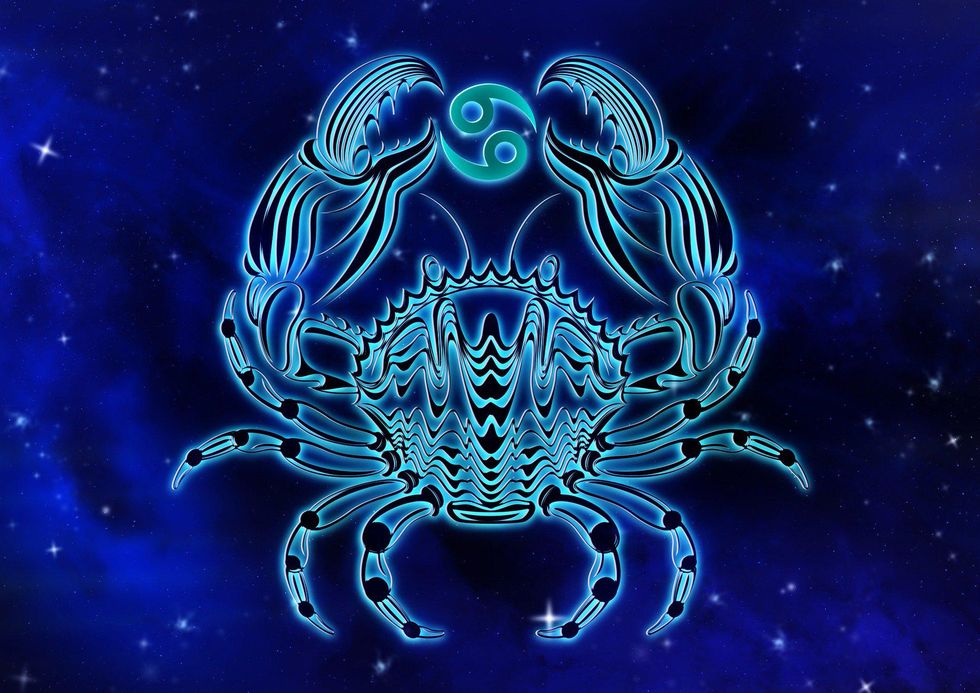 Cancer: June 21-July 22
Is there a drunken clown behind the wheel of this circus car? Gas-brake, gas-brake. Just like the weather this time of year, cold-warm, cold-warm, you may not know your heart from a crabhole on the shore. So, what to do with these rubber-band energies. Well, why not do what you do best. Give some motherly love to a member of your wider human family; maybe someone you don't even know. Look to the end of the month for that boost of energy to jump-start you into a Springtime adventure.
Leo: July 23-Aug. 22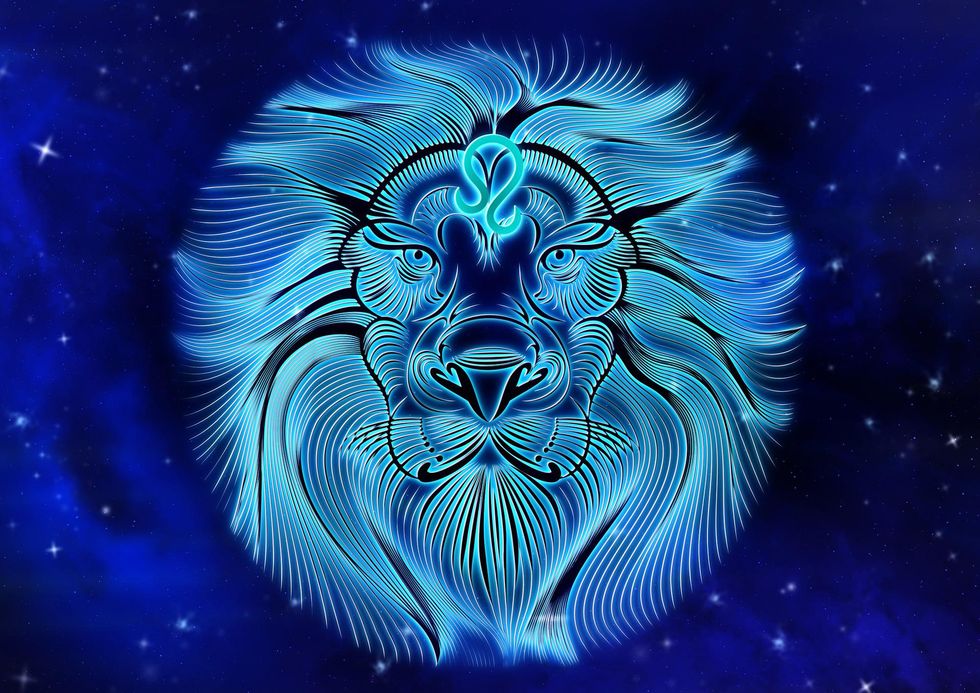 Leo: July 23-Aug. 22
Lions, you might be feeling like a rare breed at the moment. The last deep breaths of the Aquarian air should be good enough for you to stay afloat. Most, but not all kitties share a common dislike for water, yet you are learning to come to terms with it. And the more you do, the more the resources will flow. If you are feeling extra restless, a change in residence could be just the right elixir. Start combing that mane and polishing those nails, to get ready to catch the money train from now until October.
Virgo: Aug. 23-Sept. 21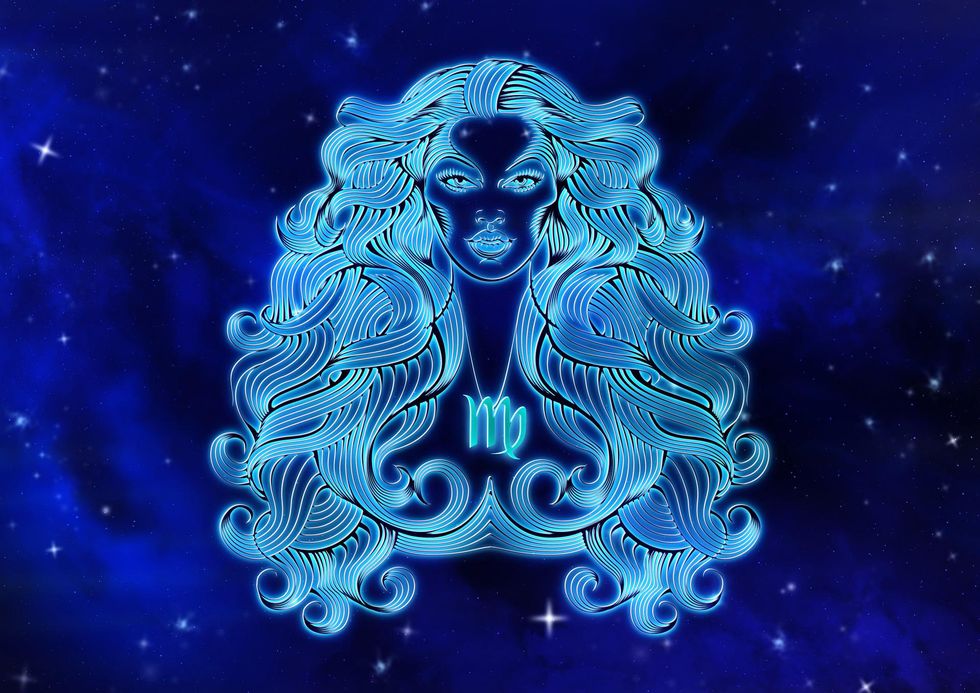 Virgo: Aug. 23-Sept. 21
Now that you've had a little Mercurial vacation from yourself, get yourself grounded! Oh Earthy Virgo you might find yourself in a Watery mess for a few weeks. If so, get creative, make some mudpies and write a fanciful story about it. Work may throw you some fast-paced challenges but you are up for the task if you just dream a little bigger. Hearth and home should be stabilizing for you right now, even if insecurity feels to be lurking ambiguously everywhere else. Remember, you and the Capricorns are the responsible ones of the Zodiac. Your solidness comes from within.
Libra: Sept. 22-Oct. 23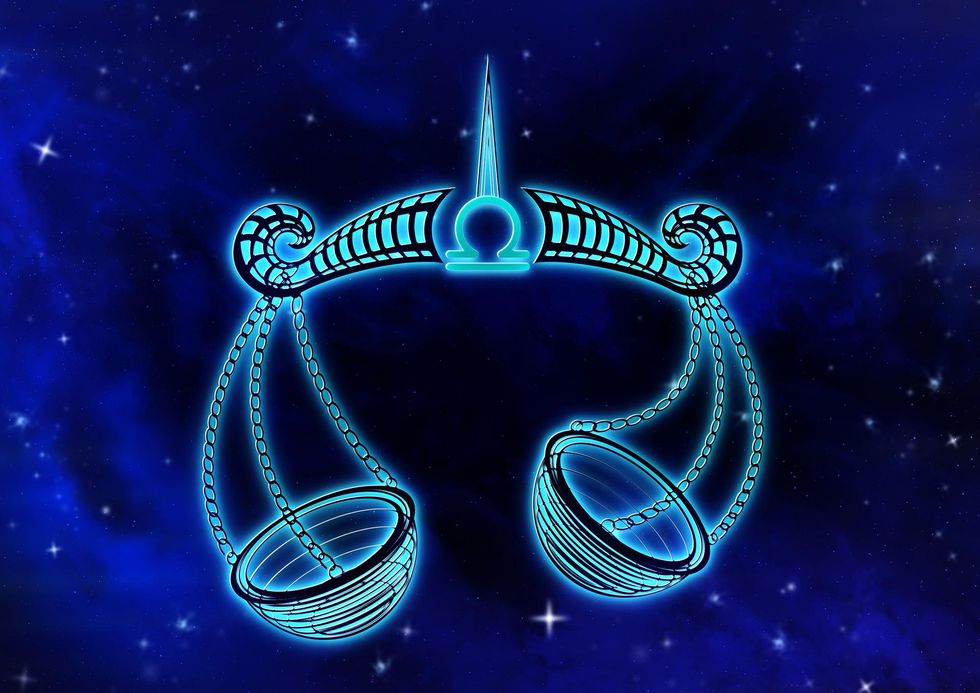 Libra: Sept. 22-Oct. 23
If you have been enjoying your closer network of old friends in recent weeks, you might start to find some of them just a bit boring come mid-March. Use this time to mend a few fences with those you may have estranged. It's also a good time to take it up a notch and personally make friends with the spiritual side of yourself. Do something unexpected, if not, something unexpected is probably coming to you. A build-up to your new allies is coming by the Spring Equinox.
Scorpio: Oct. 24-Nov. 21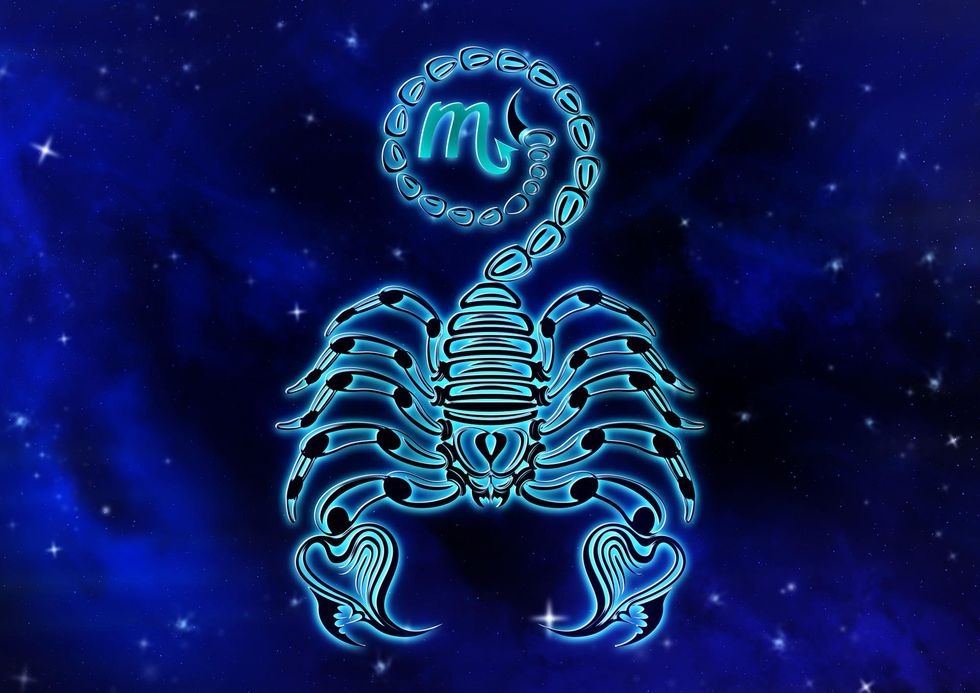 Scorpio: Oct. 24-Nov. 21
Things are probably interesting for you at the moment. Your skills and your purposes are being highlighted right now, both individually and collectively. Do not be afraid to use your greatest strengths and your inner power. Scorpio is in tune with this water sign energy. It can find its way through any desert. And you might be considering migrating to another dwelling; if so, dream big for how you really want to live. If you have felt defeated as of late, remember that your power will rise again.
Sagittarius: Nov. 22-Dec. 21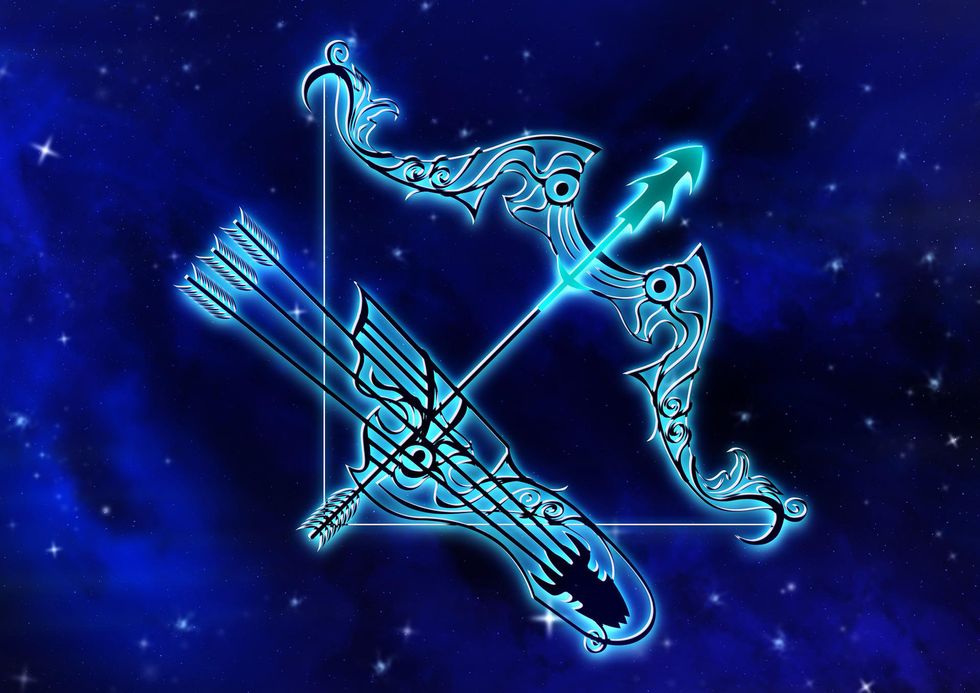 Sagittarius: Nov. 22-Dec. 21
Speak your truth! As Sagittarians, you usually have no problem with that. In fact, foot-in-mouth can be one of your more loveable defining traits, but not everyone appreciates a Wisenheimer. The next few weeks are a very good time for you to expand on the inside. Use your words with more accuracy to hit the right target and less like a scatter-bomb or just for effect. Reflect on how your language, tone and actions would feel if they were applied to you. Learn these lessons now and you will be better suited to handle what is to come. Look closely at grand plans coming your way to make sure they are realistic and grounded.
Capricorn: Dec. 22-Jan. 19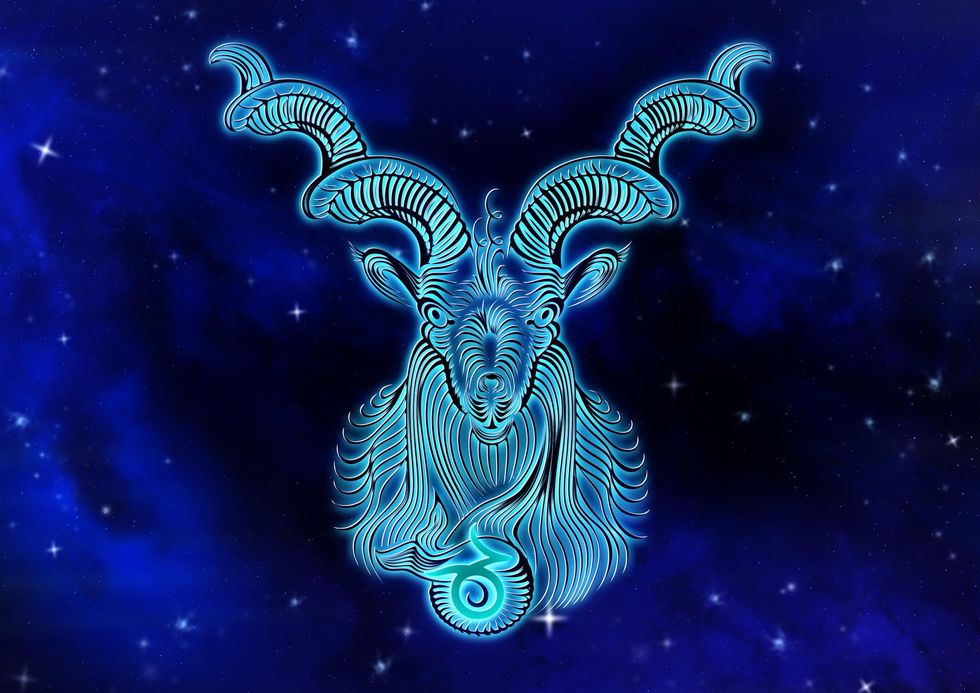 Capricorn: Dec. 22-Jan. 19
Do you sometimes feel like a goat on a hamster wheel? Well, you aren't getting off any time soon but it will slow down enough for you to remember that you are more than just your work. If you've been stuck in the muck of some emotional or relationship issues, things should loosen up, as we move through the water element. Depending on when you were born in the sign, you should feel some quantitative easing from now moving forward. Open your eyes and remember the beauty in the world and why your soul chose to come here in this form and at this time.
Aquarius: Jan. 20-Feb. 18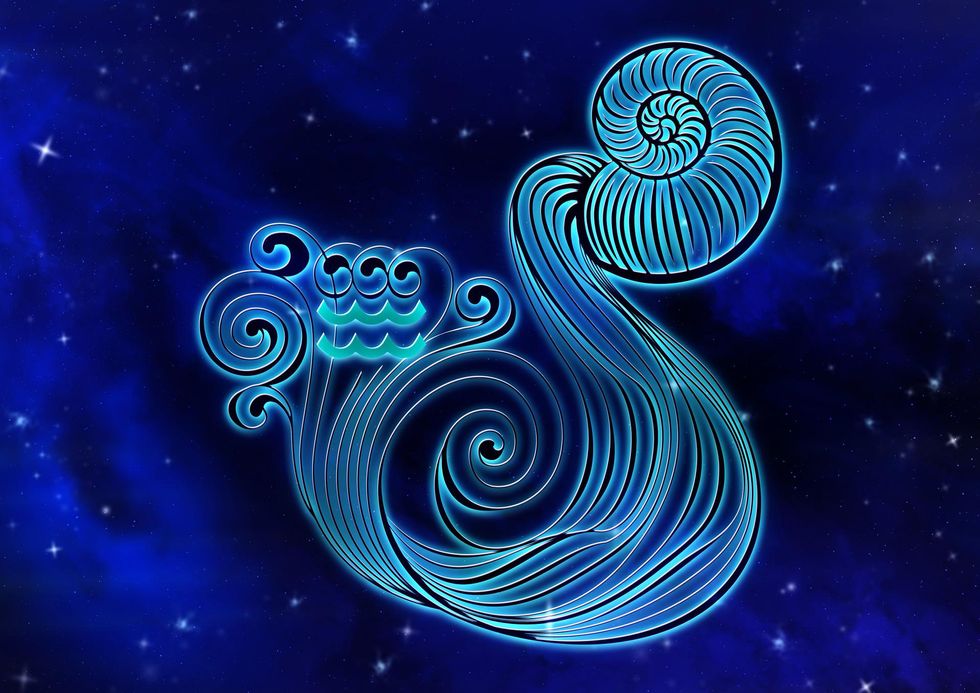 Aquarius: Jan. 20-Feb. 18
Be open! Aquarians and the cycle of Piscean energies, may not always see eye-to-eye but they actually do have a lot in common. They are both about the collective experience and finding the right equation for unity. Mercury, the planet of the mind, is still in Aquarius until the end of the first week of March. So use that time well. Watch for the infamous "mis-information" going around and use your past experiences to ascertain the truth, and whatever that means for you. Your role in the world is probably going to be changing, so slow down and do your best to use your feelings to envision what that might look like.
(*Note: When reading your monthly horoscope, it is always good to read not only your "SunSign" but also your "Ascendant"— referred to as your "Rising Sign.")
Shannon Gill is a local Evolutionary Astrologer, Jungian Counselor, and the co-founder of 'The Shift Foundation' at Samadhi Retreat Center. To learn more about her work, or to schedule a personal session, you may contact her at shannonleigill.com.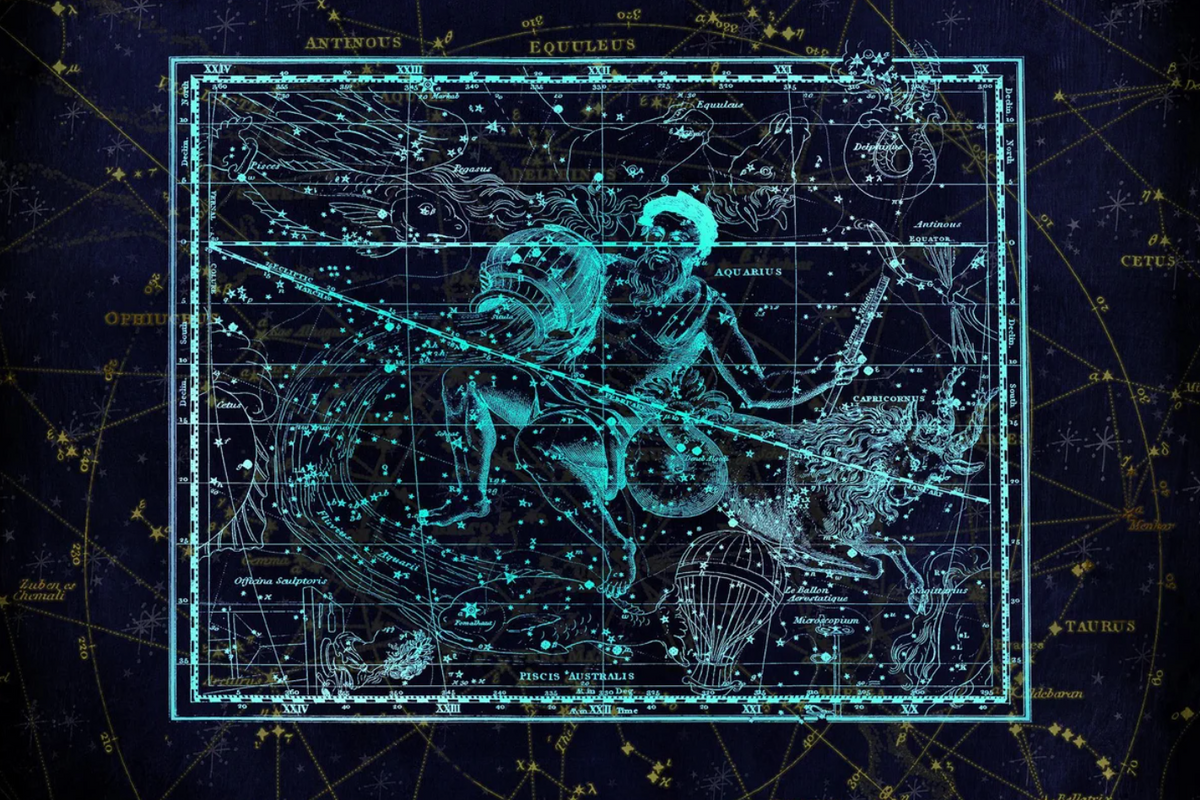 Just a few weeks into the New Year we now dip our toe into the flow of Aquarius, the life-giving water. Yet, this is no watery sign; this energy brings the fast-moving element of electrified air, and with it the stormy winds of change emerging from winter's horizon.
Shortcuts: Aries, Taurus, Gemini, Cancer, Leo, Virgo, Libra, Scorpio, Sagittarius, Capricorn, Aquarius, Pisces
Under Venus retrograde, Mercury turned to follow her on Jan 14, creating another layer of communicative breakdown and mercurial shenanigans. But how is your life truly 'functioning'? This is the deeper contemplation of Mercury. And, have you had any issues around current love or past relationships come into your field yet? Well, expect the fun to continue until Venus goes direct Jan. 29 and Mercury follows on Feb. 3. And remember, making adjustments now, will only improve our effectiveness and coherence in the months ahead.
Aquarius: Jan. 20-Feb. 18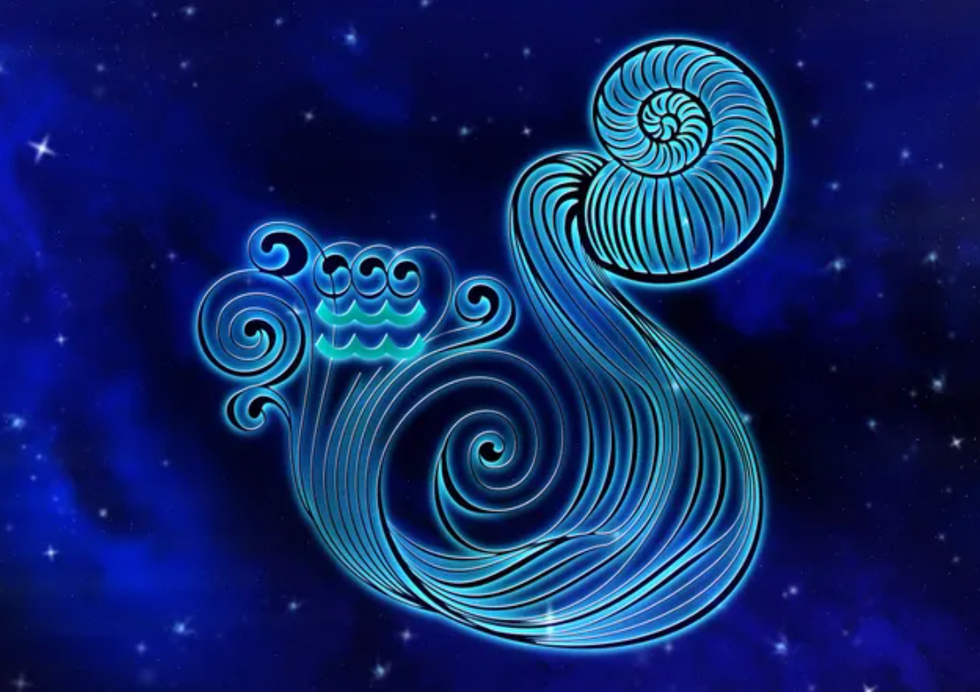 Did you have a bit too much fun over the holiday season? Well, there is more to celebrate, as your birthdays tick off each day, giving you and your network of Aquarian friends multiple reasons to connect. For the next few weeks, Aquarians, shine your light—you are the ambassadors of the New Age! Since your astrological DNA is designed to be keen-eyed and sharp-witted, you are the visionaries dreaming the new dream into being. However, you should expect a few brain mazes that will need to be puzzled through in the social realms in which you like to roam, however you may find yourself center stage unexpectedly with a mic in your hands. Just remember, whether you stay or whether you go, it is still the truth that sets you truly free!
Pisces: Feb. 19-March 20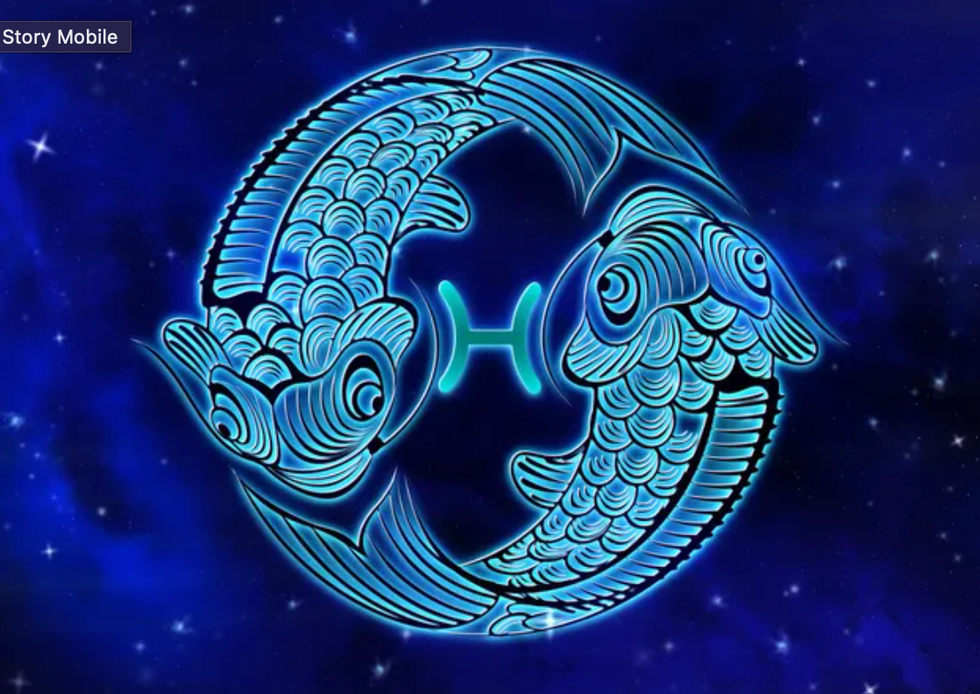 Empathic Pisces, this may be a month you are called to refuge as sometimes 'feeling the feels' just becomes a bit too much! And it's ok, with the retrogrades falling in your 'friends and community' sector, you may be in deep reflection of who you like to run with anyway. With Jupiter in your sign, (the most Watery of the signs), remember, don't get lost swimming in the depths of the imagination to the point of diffusion, or indulge in one too many cocktails, particularly on Valentine's day! But do expect the Piscean desire to 'dream a Brave New World', to be the defining signature of this whole year—for better or for worse. Dream the impossible dream.
Aries: March 21-April 19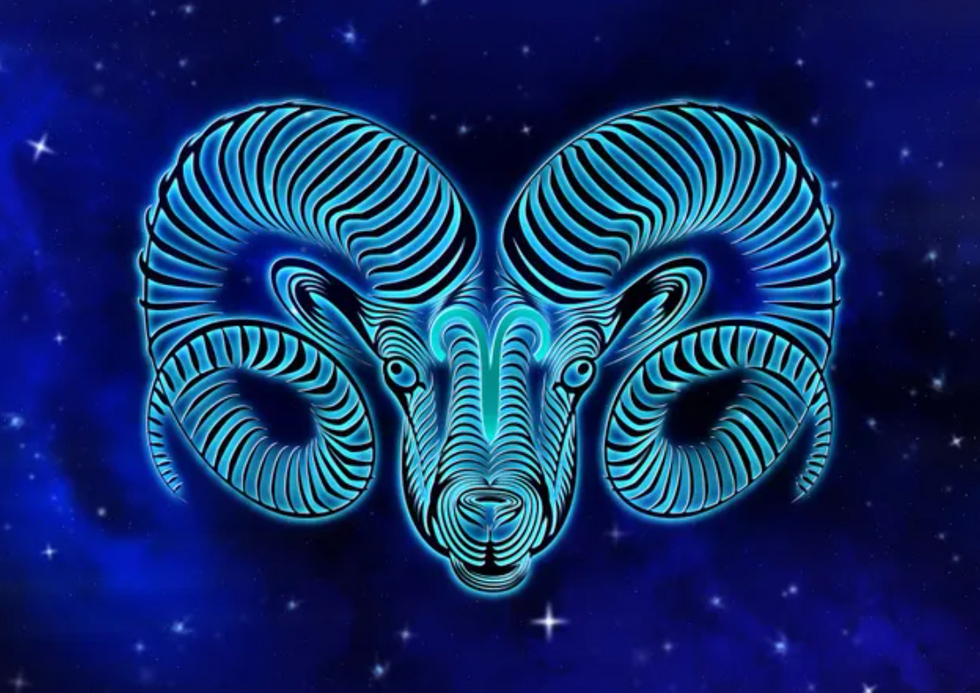 If the last few weeks have taken some steam out of your engine, youthful Arians, you will most likely find this shift into an Air sign more to your liking; possibly providing that needed oxygen boost at just the right time to get you back on the road and back in the game. Because ultimately for you, life is a friendly competition—or it's just no fun being you! Like Arian Sun signs Will Shatner and Leonard Nimoy, it's time to boldly go exploring another universe, other than the one you have created for yourself! By finding yourself among new friends, you get to tell your story to a whole new crowd. If you are baiting for new love, someone is bound to take a nibble.
Taurus: April 20-May 20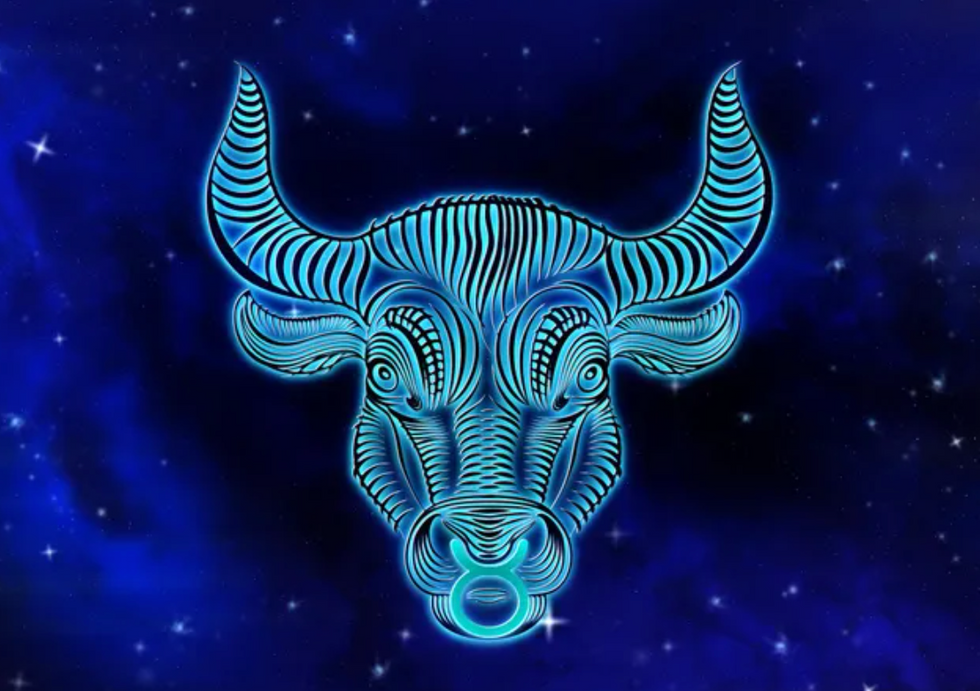 As Uranus, the planet of evolution, continues its long pass in your sign this year, you might be asking yourself what should be preserved and what should change about collective human nature. You might actually be asking yourself all kinds of deeper questions this month like, 'Am I even in the right field?'... or, 'Do I even believe in that any longer?' We know you like things solid and defined earthly Taurus, but have faith! These retrograde-review cycles will help you deepen your roots in the long run.
Gemini: May 21-June 20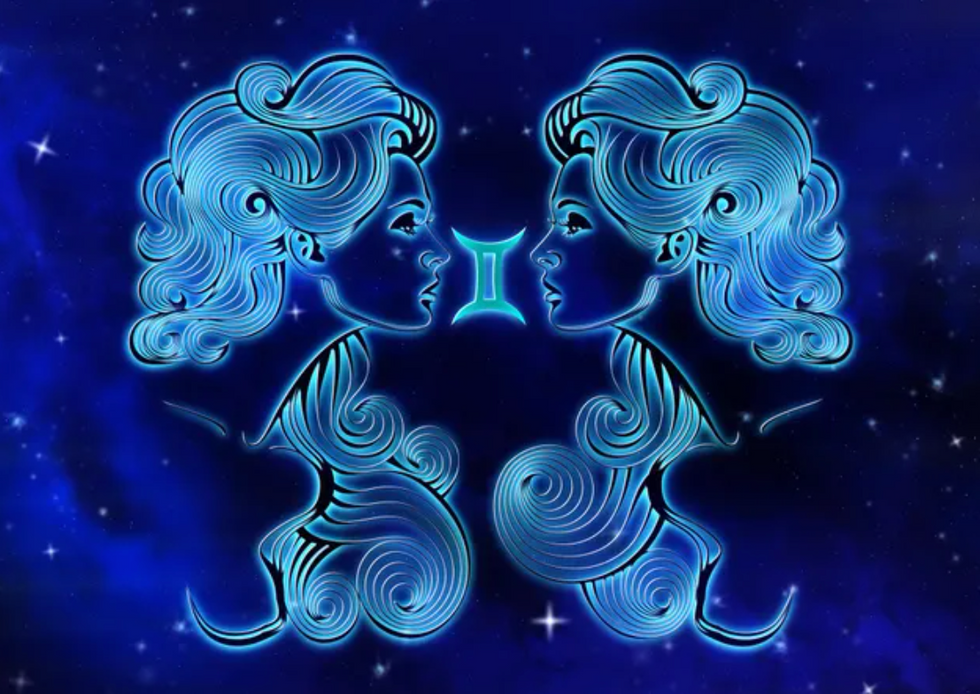 Looking to the right, a sign reads 'look left'; looking to the left, a sign reads 'look right'. How long do you keep doing what each sign says before you decide to be yourself again, dear Geminis? Well, after 18 months of the nodal axis pivoting through your sign, and the many battling streams of divisive information that has come with it, you should have better-honed navigation tools now, allowing you to be more of your authentic self. Along with the Sun's shift into the sign of your Airy cousin, your rational objective approach will pay off and help everyone get to the heart of the real question, "Who is really writing these signs we keep following in the first place?"
Cancer: June 21-July 22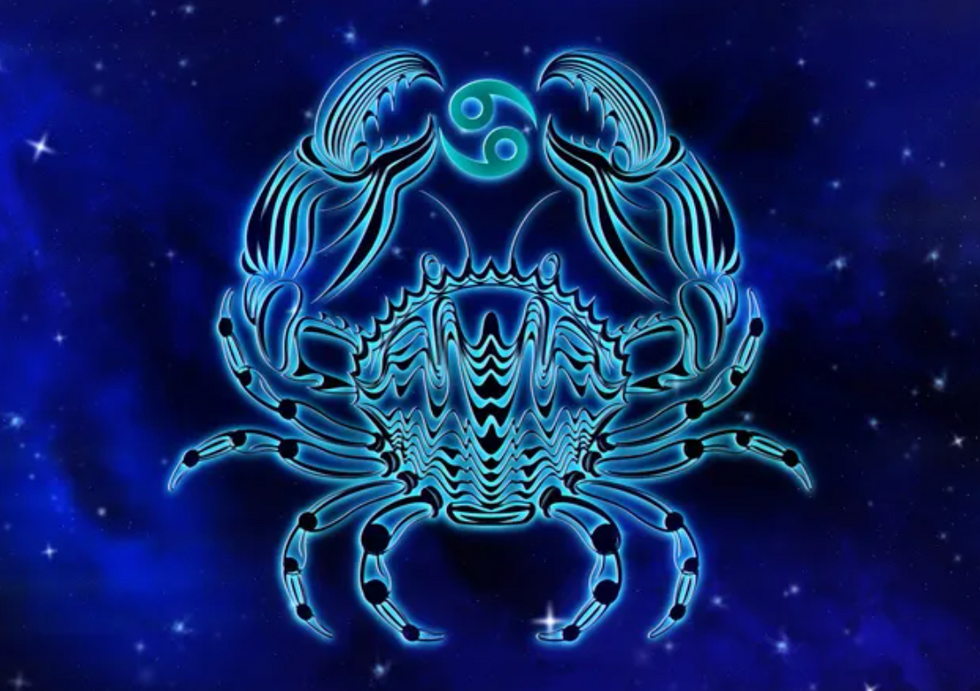 Oh tender warmhearted Cancer Crab, how many of you have lost yourself in the frosty detached Aquarian wintery coldness? This can be good or it can be bad. If you get to hunker down with a loved one by the fire in a cold snap, it could be wonderful for some; or it could make you home-dwelling crustaceans burrow deeper into your crusty old hole. But if you intentionally enter into the spirit of the sign, you should not feel these forces as challenges to your natural instincts but rather as a necessary spark for new life. Don't be afraid to show that heart to someone new on V-Day.
Leo: July 23-Aug. 22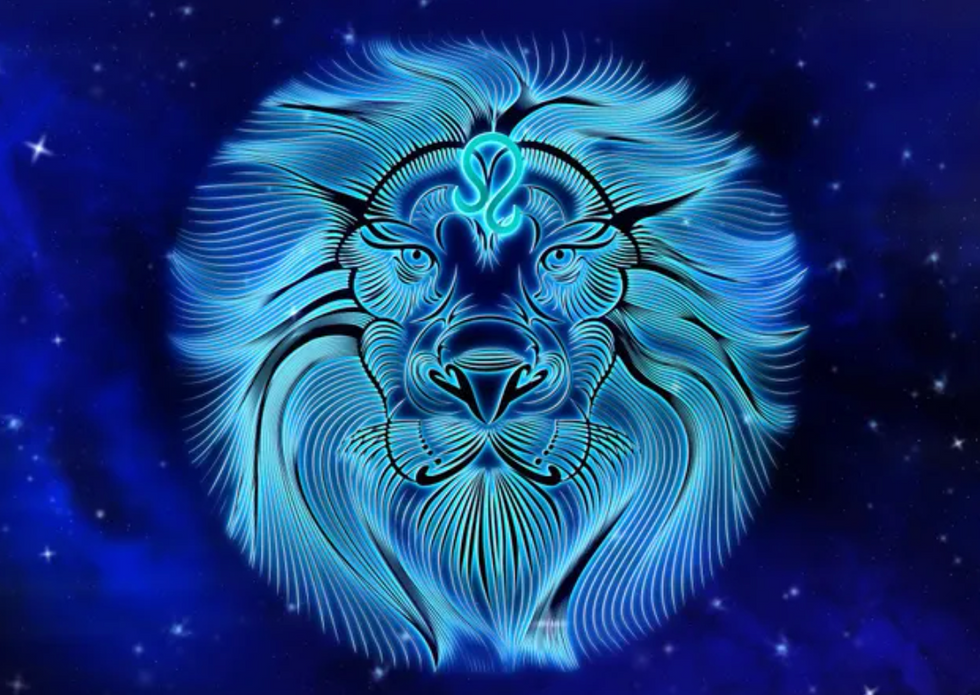 "Life, it's a mixture of sunshine and rain, laughter, pleasure, teardrops and pain." Leos, you are sent as ambassadors of the sun, you shine despite the astrological weather. Human emotions are more complex than you would like them to be but you were made for the people. Your compassion eventually wins out. For what would you be without at least two others in your audience; one to sing your praises and another to hear them be sung. You might have a fling with a returning fan around Valentine's; the full moon in Leo on Feb. 16 shows the world your vulnerability. Look into the future with a new creative vision, where you will see your talents taking center stage again!
Virgo: Aug. 23-Sept. 21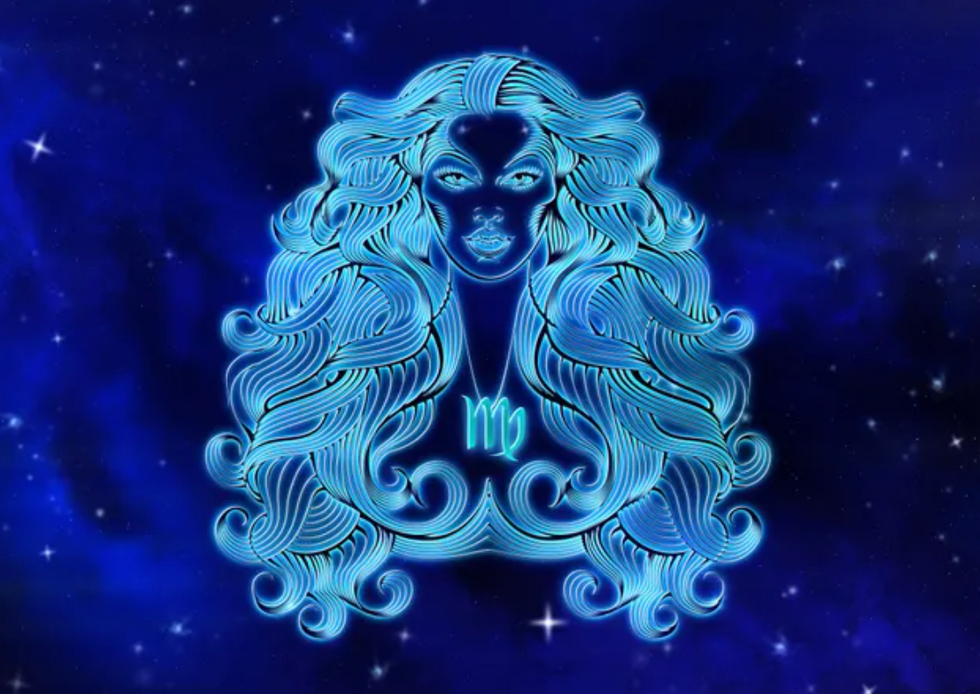 Virgoan and Aquarian energy can work surprisingly well together. Both mentally oriented and acutely focused on details, Earthy Virgo can organize the data that the mind storm blows in. Your kind likes to serve and the Aquarian spirit stirs up a bit of radical eccentricity, sometimes this can create a '50 Shades of Gray' kind of adventure! Don't be afraid of breaking the societal rules, you might just find you are into that sort of thing! The doorway is opening to something new for you, so just be ready to change course in your way of thinking. To be blunt, you should be getting your inner freak on this month, whatever that means to you.
Libra: Sept. 22-Oct. 23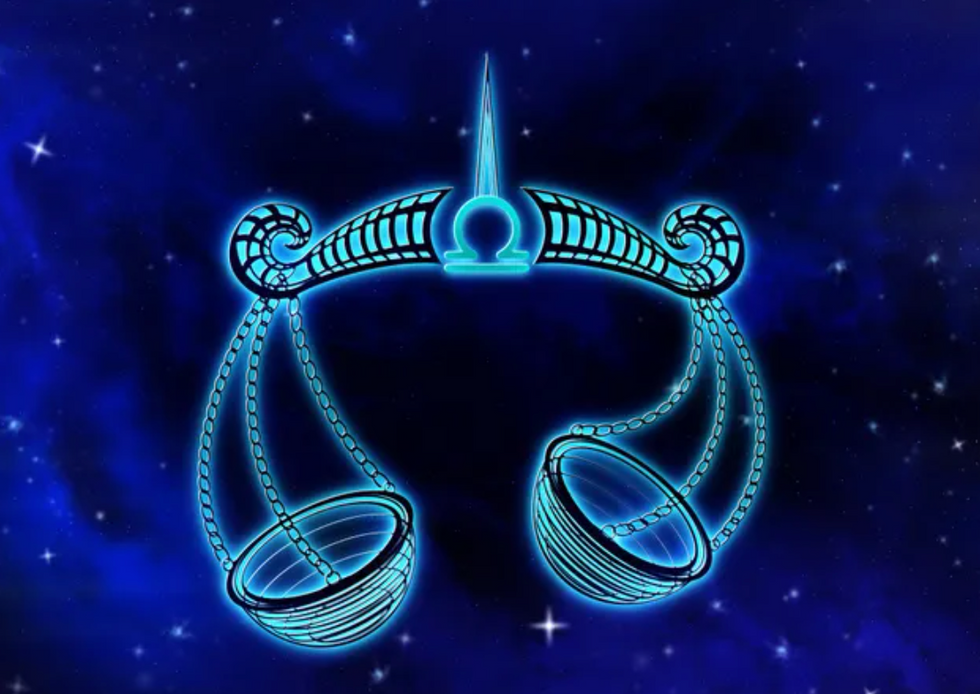 This time of review for your lovely Libras pertains mostly to affairs on the homefront. With the transiting Sun in Air Aquarius and Jupiter in Pisces, despite the chaotic world around you things begin to align, at least for a moment. Capricorn has been square to your native energies for the last month, feeling like a clog in the chain. The changing of the signs and the current mix of planets should favor the dreamier side of your Venusian ruled sign for you to venture out again amongst close and established friends, not to mention deepening of love vibes. However, it's not a month to expand your social circle; wait until April for that!
Scorpio: Oct. 24-Nov. 21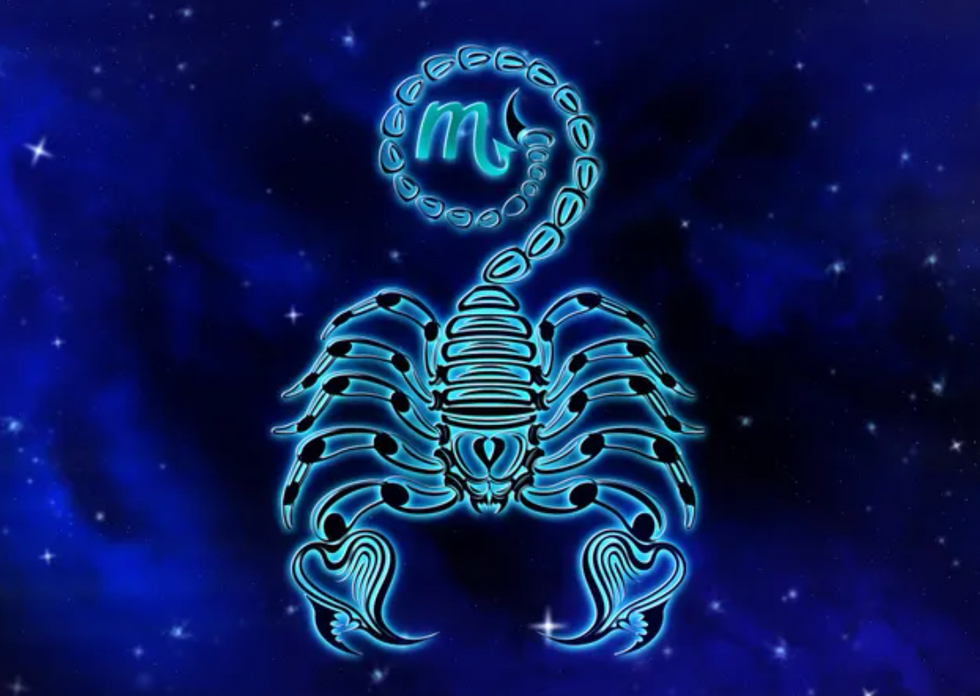 If you didn't know better, you'd almost think it has been an extended Scorpio season. Has the world shifted in your favor? For many conscious Scorpios, it has, even with all the retrograde action going on. But if you've been playing things too hard and fast in the rocky shadow realms, it could become increasingly uncomfortable this year with the Lunar nodal shift turning its focus now toward you. There is no need to unconsciously represent the darker parts of your archetype right now. This is a good time to remember the point of your uniqueness among the many. You may have forgotten that the other signs will always respect the fact that you are the one with the stinger.
Sagittarius: Nov. 22-Dec. 21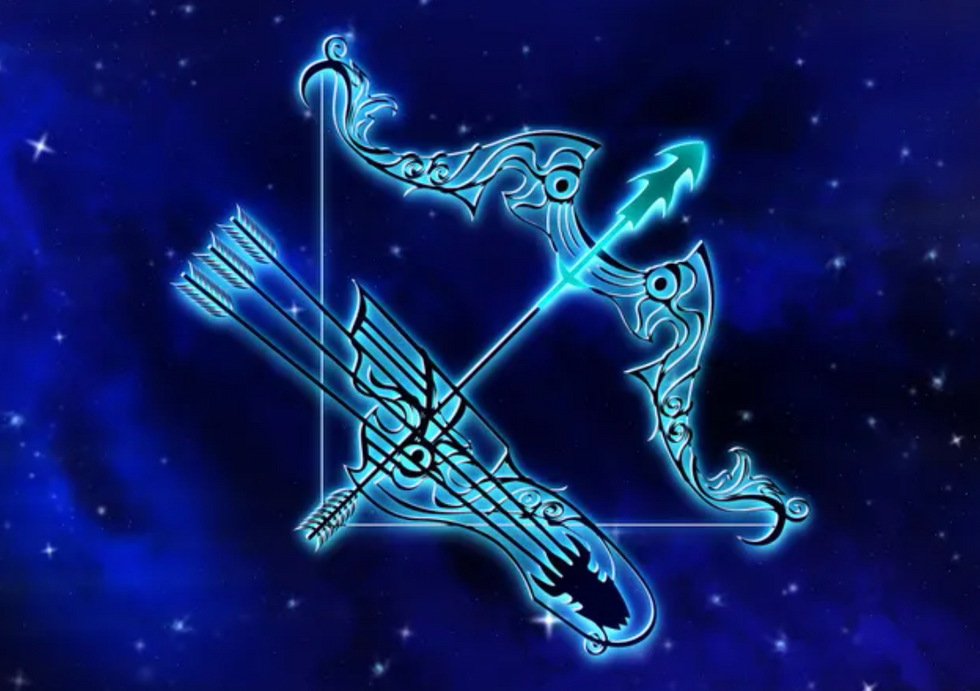 What are you still waiting for, Centareans!? Still counting up all of the inspirational projects you want to start? You will probably still find yourself in the confusion of your own abundance at the start of the new sign. Creativity is pointless without manifestation; if you haven't already—get moving. The paths to our own hells are paved with good intentions. Aquarius can provide you with a fixed focal point and the mental resources now to take on the monumental production you've been imagining. Just after the midpoint of the month, roll the dice on with some of the new connections you have made along the way.
Capricorn: Dec. 22-Jan. 19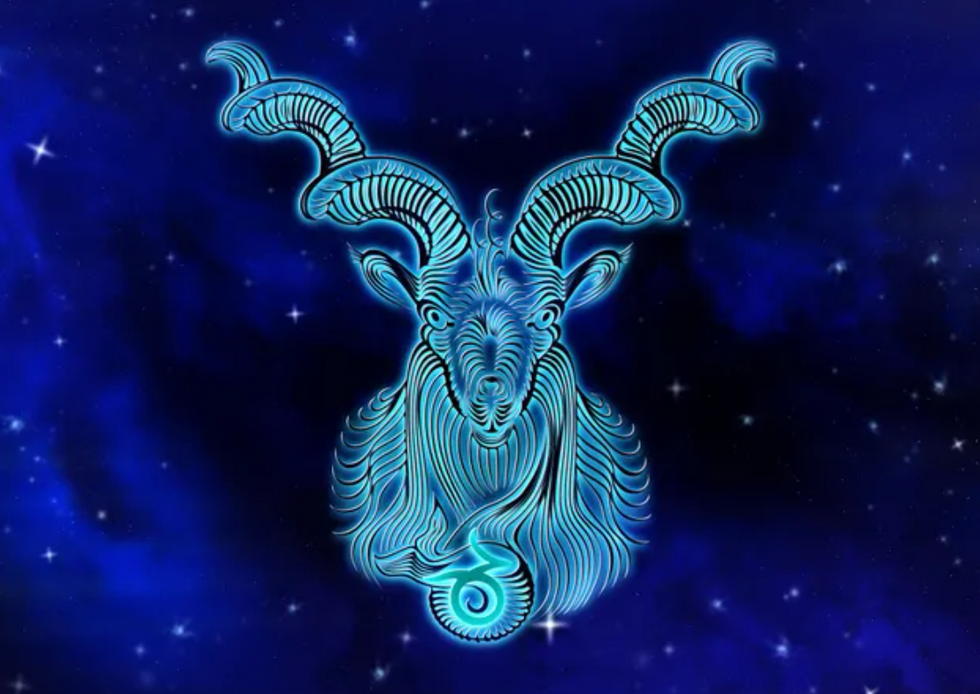 Don't be too hard on yourself this month Cappys! Taking a good sober look at yourself is a healthy gesture from time to time, but don't solely pick out the flaws! This is a good month to start that new workout routine or make those dietary shifts—you have the perseverance that most other signs envy! I know it's been a rocky road these last years, but remember, what doesn't kill you makes you stronger! And do make time for family, it's your foundation that gives you the fortitude for the journey.
(*Note: When reading your monthly horoscope, it is always good to read not only your "SunSign" but also your "Ascendant"— referred to as your "Rising Sign.")
Shannon Gill is a local Evolutionary Astrologer, Jungian Counselor, and the co-founder of 'The Shift Foundation' at Samadhi Retreat Center. To learn more about her work, or to schedule a personal session, you may contact her at shannonleigill.com.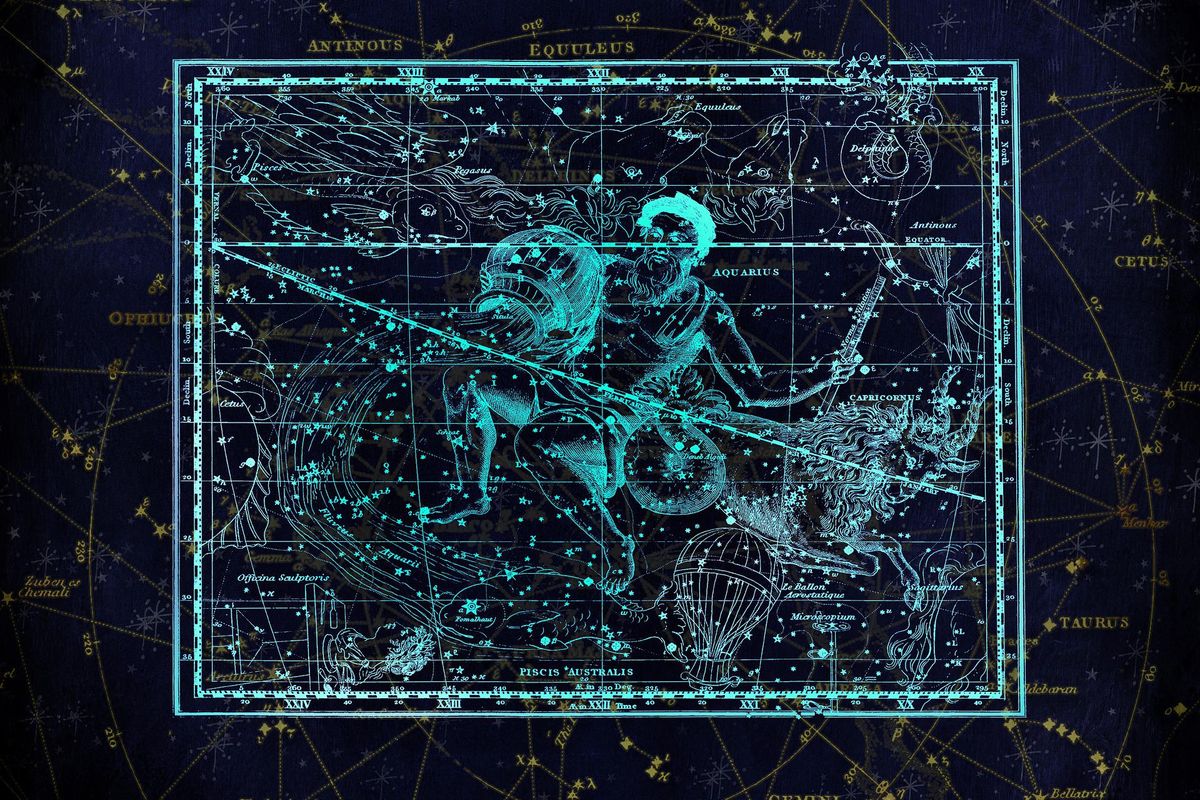 It's time to say, "fare-the-well" (and for some, "good riddance!") to 2021. Winter has 'officially' arrived with the sun in the sign of Capricorn.
Shortcuts: Aries, Taurus, Gemini, Cancer, Leo, Virgo, Libra, Scorpio, Sagittarius, Capricorn, Aquarius, Pisces
We now are charged with focusing on grounding, producing and finishing up loose ends as the year comes to an end. This Earth sign is driven by success and the upholder of tradition. This is the time of year we not only focus on completion but how we desire to design the architecture of our lives in the New Year ahead.
Venus really has something to say over the next few weeks. The planet of love, beauty and the senses started its retrograde on Dec. 19, (ending on Jan. 29), so the L-word is in the air, albeit possibly intense and a bit confusing. Each of us may face old relationship issues we thought we had dealt with or old flames may even suddenly reappear and then disappear equally as fast. Be open to something real but don't bet the farm this month in a Vegas-style whirlwind matchup. Just be ready for the lessons it brings.
(*Note: When reading your monthly horoscope, it is always good to read not only your "SunSign" but also your "Ascendant"— referred to as your "Rising Sign.")

Capricorn: Dec. 22-Jan. 19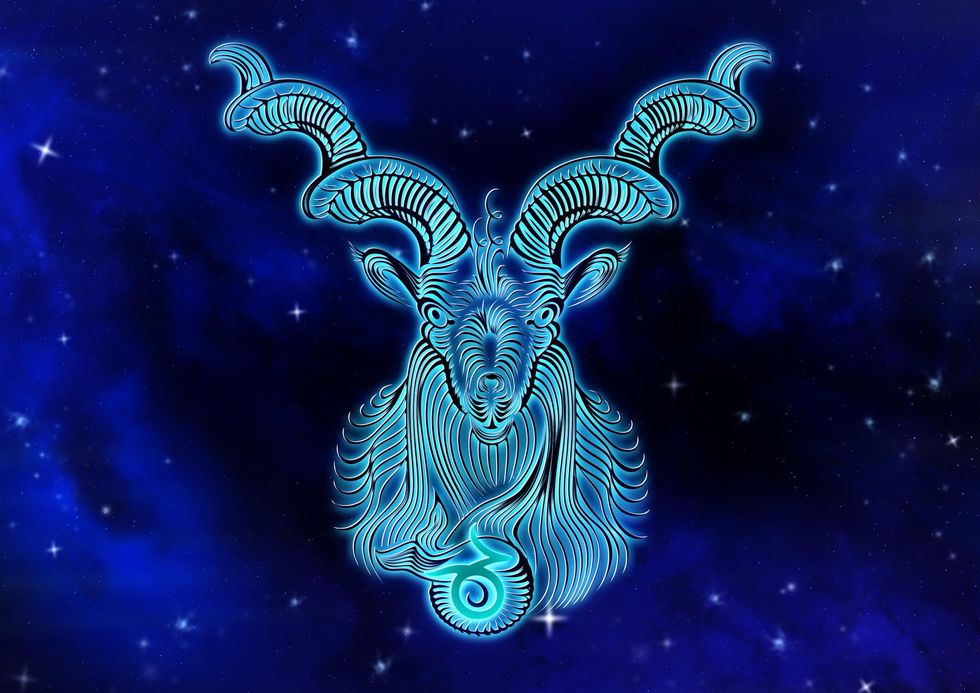 Capricorns, you are the bridge for the outgoing and the incoming. By the end of the month of the sea-goat, your inner and outer personal relationships should clarify and improve your personal nature overall. Here is your dilemma for the next 30 days: you need to step up your game with a partner (or the pursuit of one) and at the same time take a more observing role with work and output, at least until the 17th, then start upshifting your gears again with career goals. You are a randy one and a steadfast initiator but remember to be gentle with those around you, especially in matters of the heart. Be playful.
Aquarius: Jan. 20-Feb. 18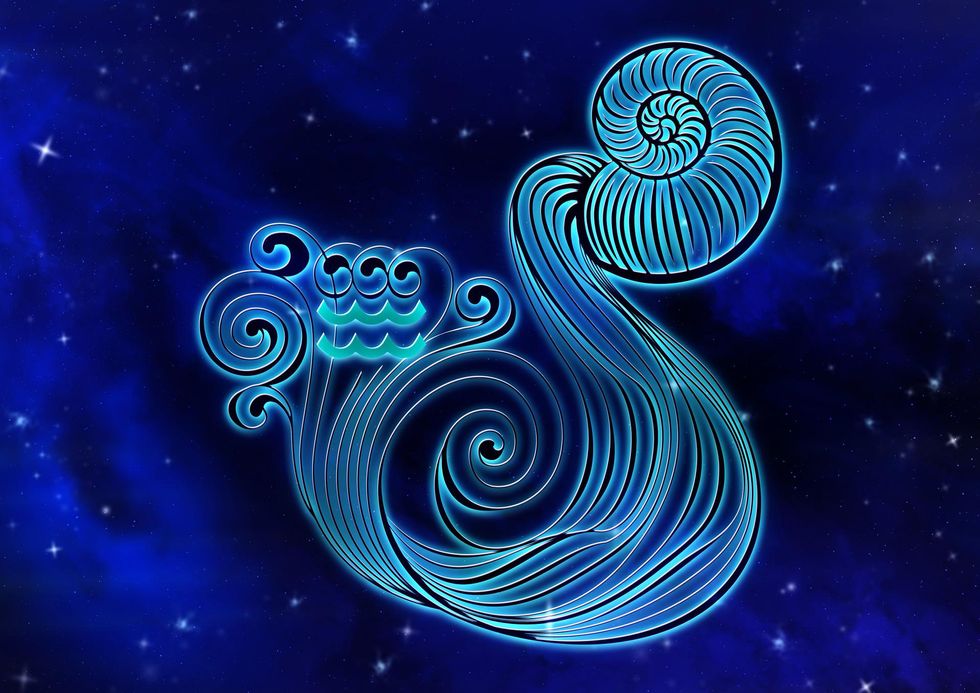 Forward-looking Aquarians, "May the Odds be Ever in Your Favor," this one's for you. You should be able to take any old lemons that you have been dealing with and turn them into lemon-flavored mixed drinks with a lot of panaché for all your friends. But don't get too punchy and over-inflated by the luck you may be awarded this month; 'keep it real'. Be sure not to let things wane with an existing stable partner unless of course your freedom and self-liberty are at stake. Just as Capricorn ends and Aquarius begins on the 21st, you may need to cut loose on an unplanned outing, trip or even a little bit of a wild adventure.
Pisces: Feb. 19-March 20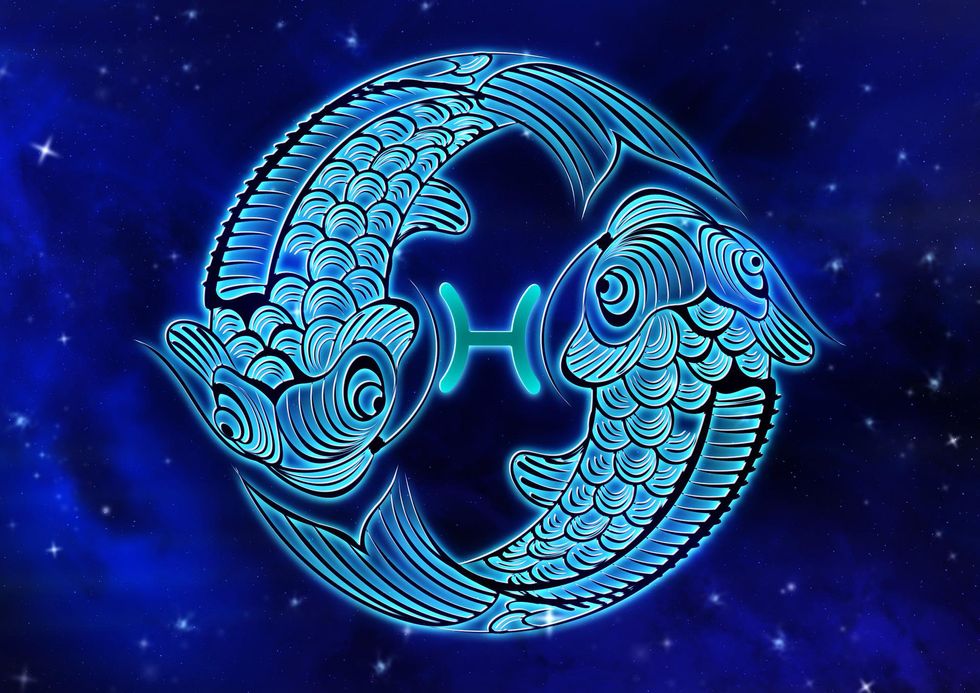 If you hear a voice that tells you to check social media for some unloved object in the digital marketplace, pursue the homeless animal shelters for the next family pet or to sign-up for a dating app (if single… or maybe not); stop what you are doing, right then and there and do it. Trust your gut instincts now, especially if you are coming off of an even extra-confusing year. Remember, your connection to the unknown is your 'superhero superpower'! You may not take home that new heirloom piece, the long-term pet, or even the next mate-to-be but there is something for you to assimilate in this process. Remember, you were born to swim!
Aries: March 21-April 19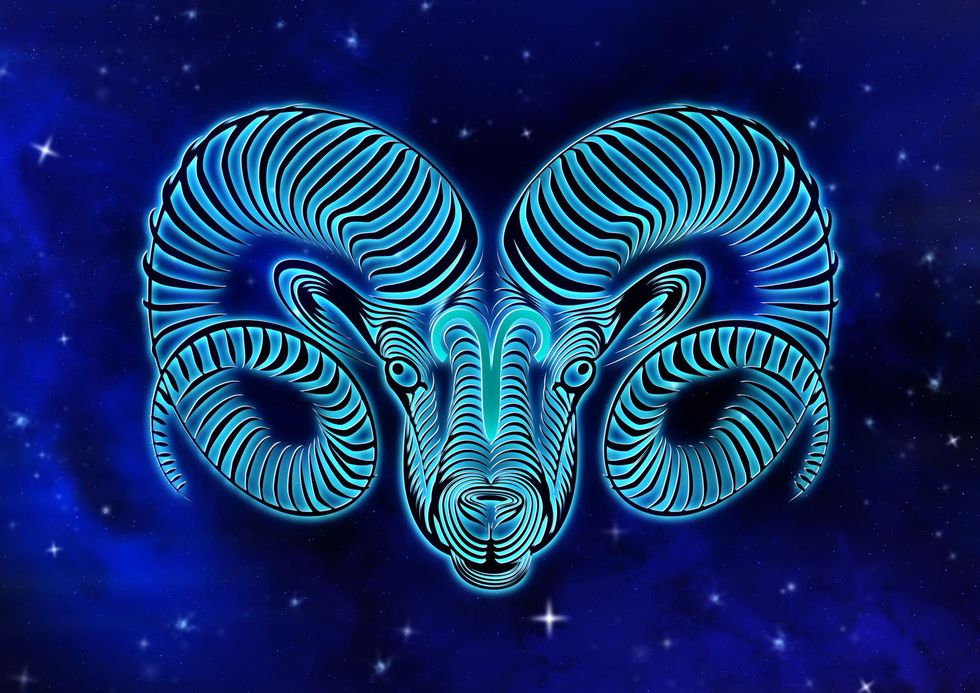 This year, may have a repeating and common theme for you, that you may take too many initiatives and too much for granted. Where others may be out on romantic adventures, you may need to slow your roll and find some patience, which is not a usual Arian virtue. Not that you will listen to this advice because you probably think that you and you alone know what's best for you. There may be extra tension brewing around you, particularly until mid-January. You might even want to take an extra-long holiday. Whatever you choose to do, do so with compassion for the 'other self' in the equation.
Taurus: April 20-May 20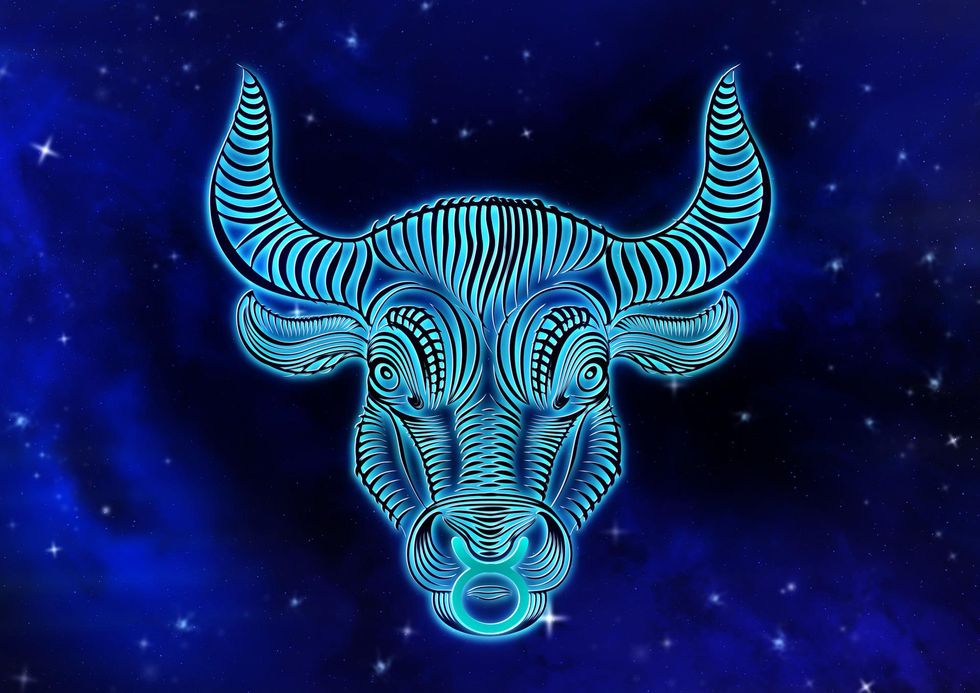 My bullish friends, do you feel it? It's either unusually exciting or extremely uneasy for you right now. Do something around the home off-beat. Paint a wall hyper-orange or buy a plasma ball for the bedroom. Make it the old Taurean you, yet in a new way! With this Venus energy, analyze some new investment strategies, diligence will deliver in your favor in the long-term. If someone tries to feed you a load of bull crap now, let it bounce off of you and toss a load of your truth in their direction. You do you.
Gemini: May 21-June 20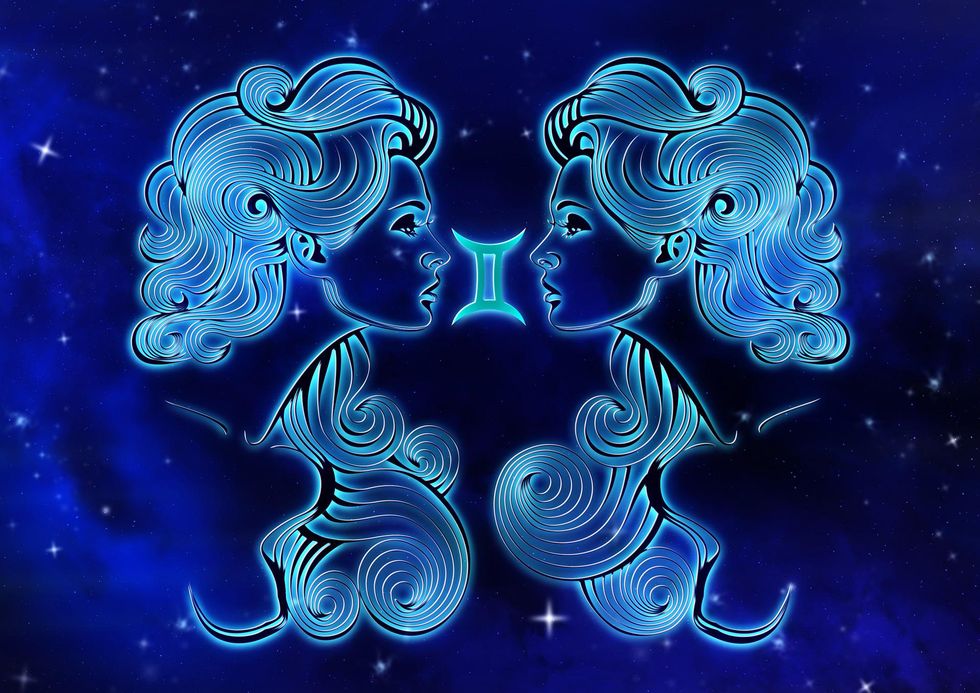 You are actually very good at managing contradictions so you should be pretty good at managing the month ahead. Does the proverbial 'cat got your tongue' resonate? Not likely, even when it should! You may not be at a loss for words but you may find your words and thoughts quantumly entangled more than usual. Take a triple booster shot of Zen to get clear and set a slower pace. As you enter the third week of January, take off your mask and get oral. Obsessions in love behind the scenes may mean more to them than to you. Ask questions and be sure to check-in.
Cancer: June 21-July 22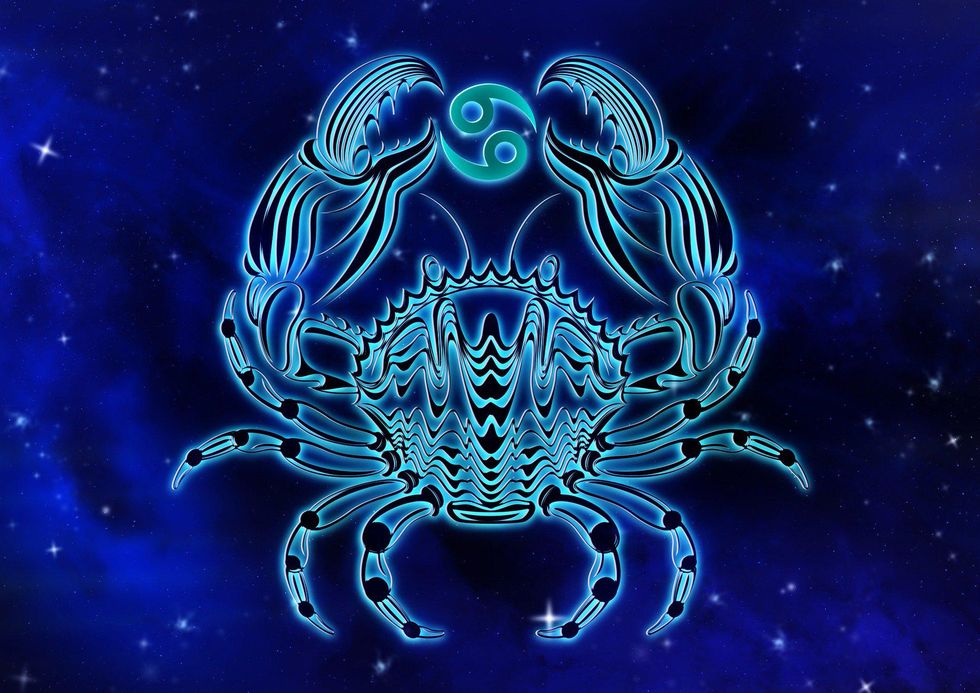 Crabs, did you know that 'crab' and 'crib' are related etymologically? Yes, we can get crabby and cry like babies. We can be cynical and sentimental at the same time. We are all about 'the nostalgia' and personal history but sometimes you just gotta cut some old baggage loose. You may need a social confidence booster right now but you don't want to leave the house; so throw a dazzling post-holiday party at home. People will still be craving connection. Freedom from the past will actually bring you more calm than you may realize. You will be feeling the Cancer full moon on the 17th but don't get too wild; tattooed names of party partners are hard to get rid of.
Leo: July 23-Aug. 22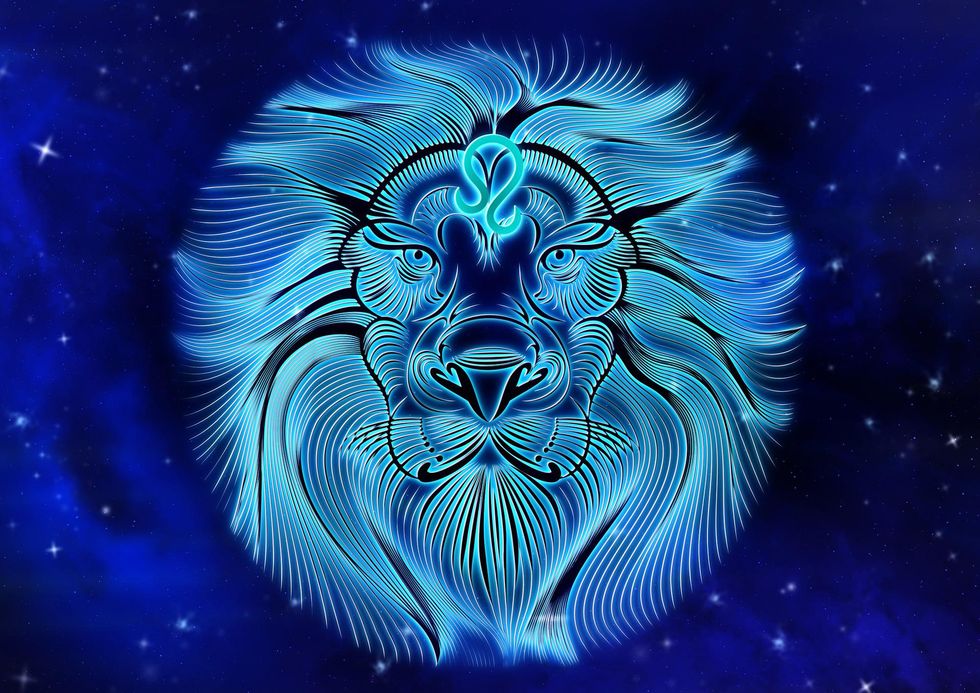 With much adieu, fanfare and accolades, enter Leos. Been waiting patiently for some stage time?! Well, now is a great moment to take back any limelight you may have lent out to others, loving Lions! But purring loudly gets the best attention; not the pouncing on people with your claws out and scratching up the furniture, no matter how playful you think you can be. Toward the end of the month, you should be ready to go back out and roar with more authority. Shine on Leos, shine on!
Virgo: Aug. 23-Sept. 21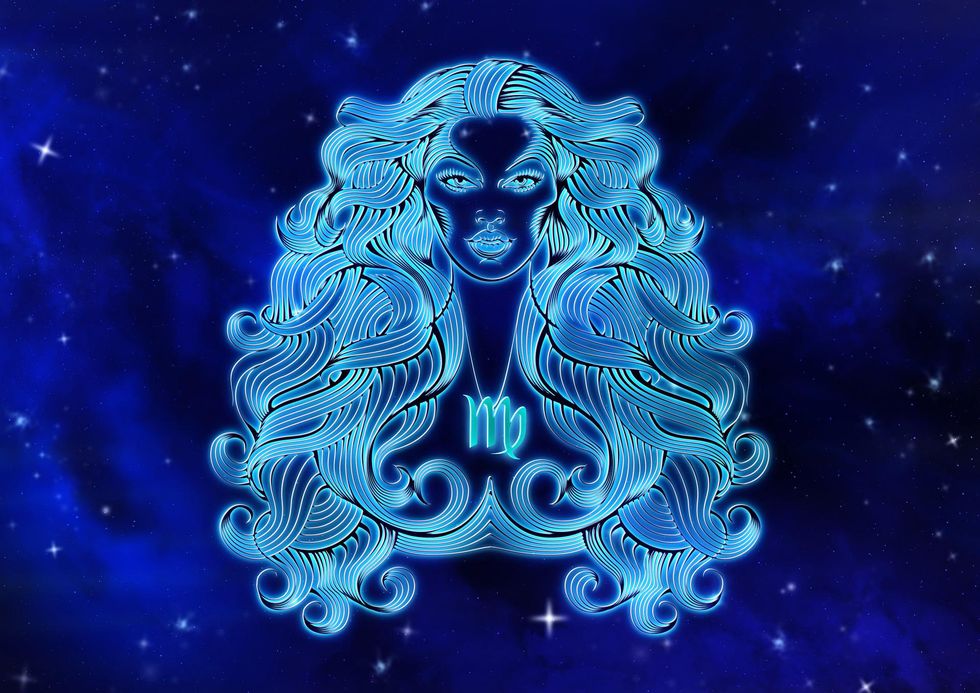 Earthy Virgos, have you been busier than usual, making your lists and checking them twice and even thrice? If they haven't been nice, weeks ahead are generally good for you as the Sun is shining and supporting the more grounded traits of your sign. Rather than the more usual, "Why-oh-why?" you should be more about, "Why-the-hell-not?" You Virgos do know how to wear Venus energy well. If you are a more conservative native of Virgo, do something on impulse. If you are a more liberal member of the sign take it up a notch to, dare I say, 'radical'. When you do, there may even be a doorway that opens to something totally unexpected in the larger scheme at the Aquarian Sun shift.
Libra: Sept. 22-Oct. 23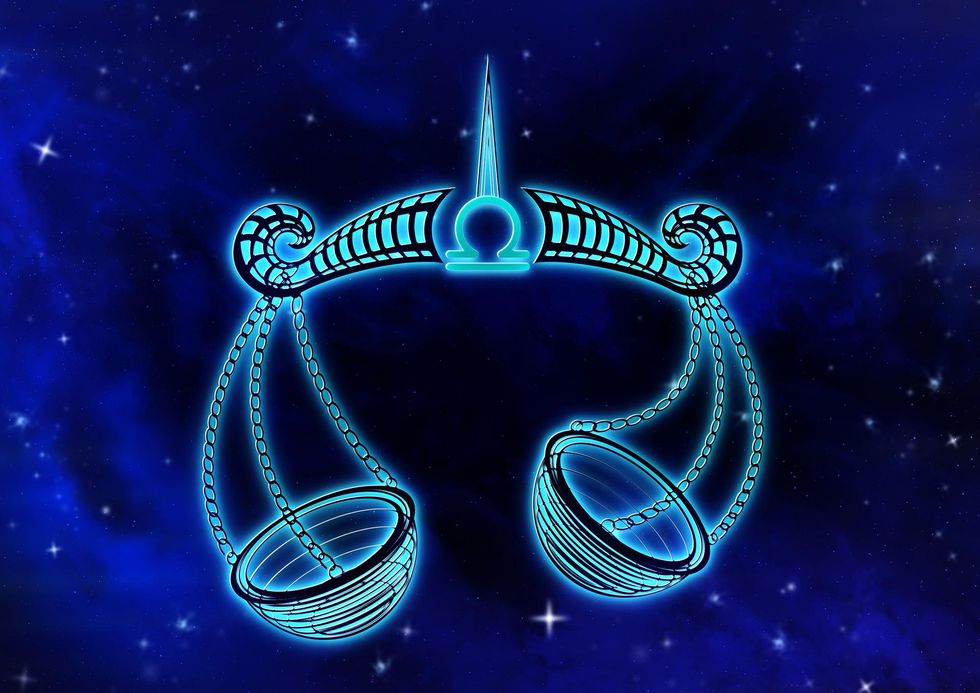 Decisions, decisions the bane of the Libran existence. Oh, why must you have to decide anything? You may feel that your social life is too legit, to have to commit—to anyone or anything. Remember, if you have asked for too many extensions or the cause of delays, the bill still always comes due at some point; this applies even to love. You will have to start paying off some of the interest now. Use the rest of December to draw up a real plan, with real goals and real deadlines. Luckily you are a child of Air, and you can change things swiftly when pressed to do so. Make a few resolutions, and with some balanced willpower, you will be able to keep them.
Scorpio: Oct. 24-Nov. 21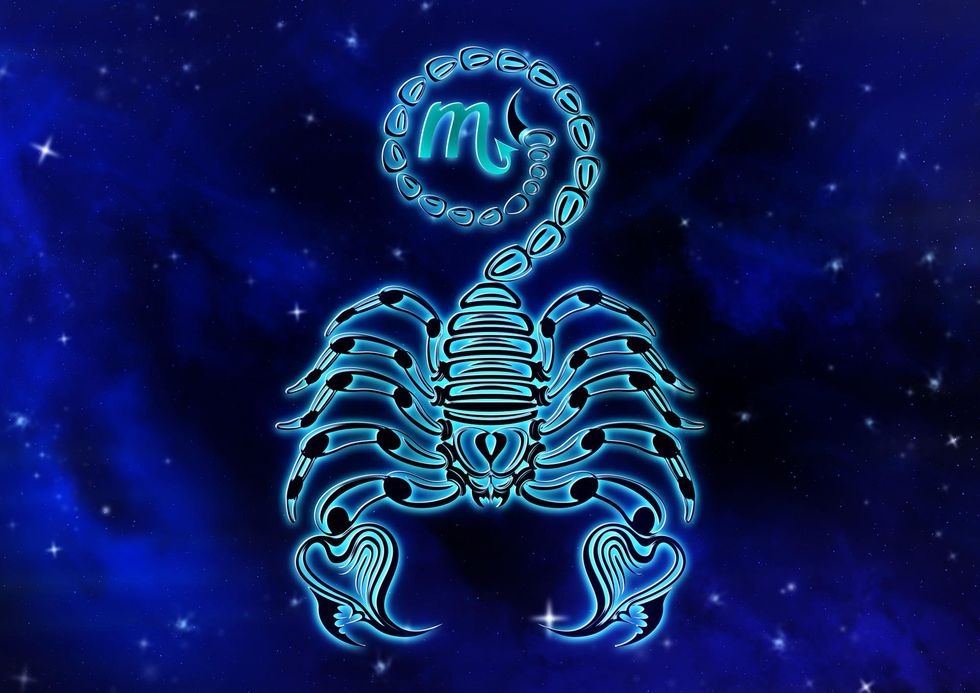 You may be a bit less notoriously Scorpionic and a bit more ironic over the next few weeks. Like a cat meowing at the screen door; do you want inside or outside? Since you probably already have someone holding the door open for you, either way things will line up for you nicely in some attractive ways. At the New Year party, you might want to make it a 3-4 day event. Toward the changing of the signs into Aquarius and the end of the month, you may want to find some extra fun private reasons to play the indoor cat. Remember to shut the door behind you. In your special case, a 'good bedfellow' might make an easy business partner as well.
Sagittarius: Nov. 22-Dec. 21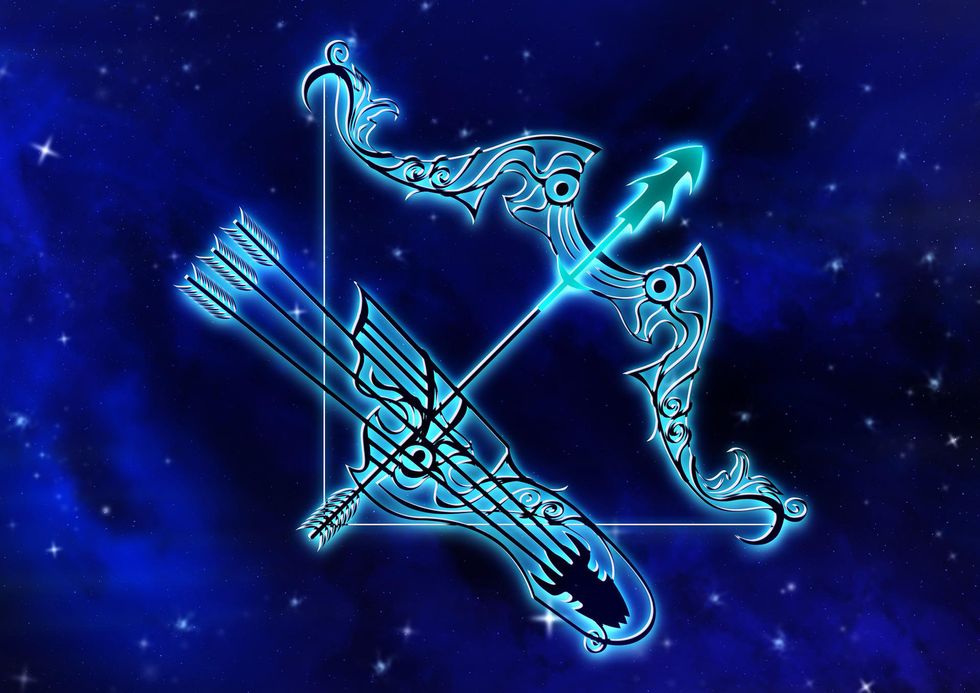 Your noble quest, dear Sagittarians, is simple, don't get distracted! The watchword right now for you is 'opportunity'; of which you should have many. If your mind has been on fire lately (and it probably has), January just after the holiday celebrations have waned is a good time to ground that mind-fire in something substantive. Get creative! Communicate, disseminate, educate, illustrate, cultivate don't hesitate. You may feel extra generous but it's not a good time to spend unwisely. There is really no need for luxuries, even though you may feel some inclination to excess, nature provides its beauties in abundance. Move your equine legs; run, work and as always—dance!
Shannon Gill is a local Evolutionary Astrologer, Jungian Counselor, and the co-founder of 'The Shift Foundation' at Samadhi Retreat Center. To learn more about her work, or to schedule a personal session, you may contact her at shannonleigill.com.