Sonia Garcia
Sonia Garcia
Sonia Garcia is Austonia's senior producer, where she works with reporters to assign, edit and publish stories daily. A Rio Grande Valley native, Sonia is a digital media innovation graduate of Texas State University, where she wrote and edited for The University Star. She has previously provided cultural coverage of the Austin area at the Austin American-Statesman. Twitter: @soniaaxgarciaa
Get connected with our daily update
Austin Mayor Steve Adler was full of thanks and pride on Thursday during the State of the City address, in which he boasted Austin's growth and success.
Recognizing this was his final State of the City, Adler took a look back at the last eight years he's been in office. He acknowledged much has still to be realized of the work done in his term, but there is still more to come. "The state of our city is one we should be proud of," Adler said.
Here are a few of the highlights he mentioned:
Mobility: The city is moving forward with its public transit overhaul Project Connect, in which a third of the cost has been raised, he said. Austin-Bergstrom International Airport has a plan to double, in which $400 million is already being used. I-35 is undergoing a makeover to sink and cap the main lanes. By 2025, Austin will have completed one of the biggest bicycle networks in the nation, he said.
Commitment to social equity and justice: $300 million has been committed to mitigating displacement in the Project Connect plan. The city's investment in public health has been doubled, he said. The city is piloting guaranteed income to keep families in their home. Marijuana has been decriminalized. Police training has been improved to include training around anti-racism and mental health. Austin has also committed to decriminalizing abortion within city limits.
Homelessness and housing: The continuing HEAL initiative has moved hundreds off the streets. 80% of the $515 million needed to fund the finding home ATX project has been raised. The commitment to affordable housing has quadrupled since 2014, he said. And Austin built more housing than any other city in the country last year.
Adler served as mayor for two terms. The mayoral election is in November. He did not file a petition for a third term. His successor will take office in January.

"While there's more work that I still need to get done, in January, I will leave this office with a glad heart," Adler said. "I believe that today's Austin is a little more just and a little bit more prepared."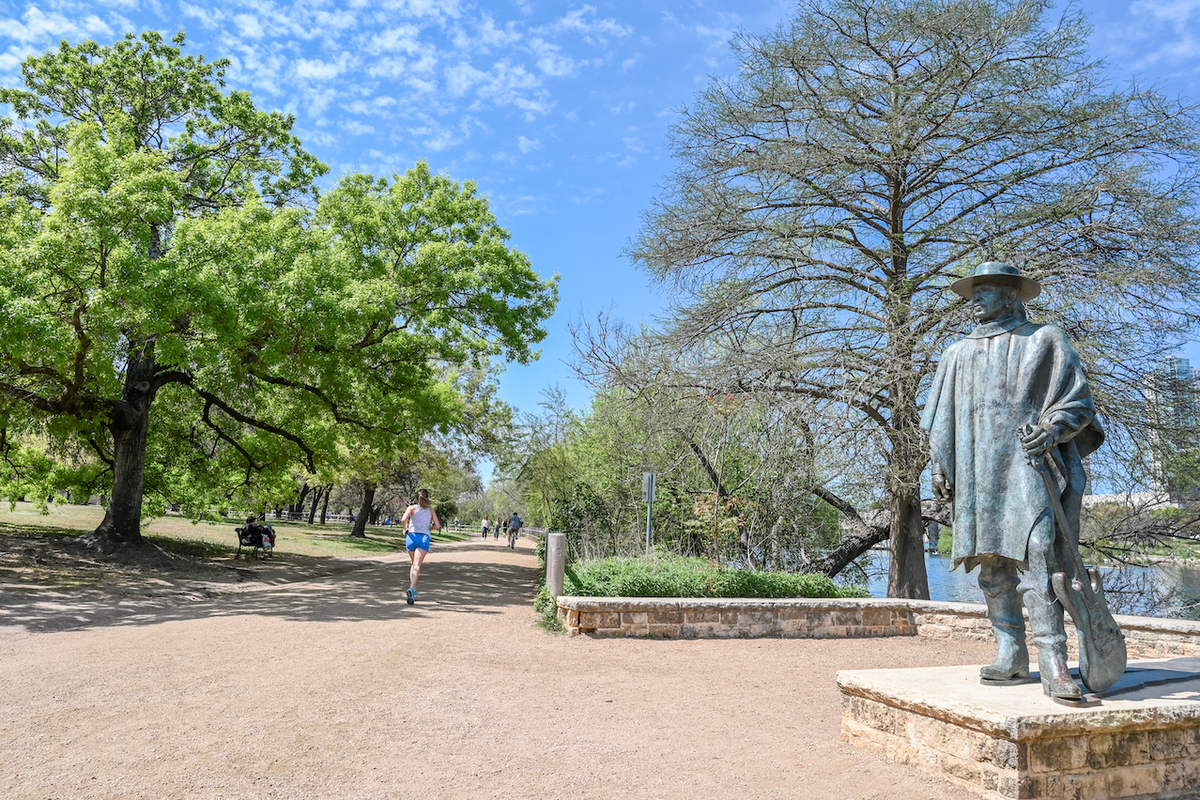 Austin police are searching for the suspects behind a homicide that occurred near Zilker Park and Barton Springs Pool on Thursday morning.
Police responded to a call about a suspicious vehicle at 7:15 a.m. in the 2200 block of Barton Springs Rd., in which the caller said they saw shots fired through a car window. Police found a blood trail near the vehicle and a man's body on the Barton Springs Pool grounds. Austin-Travis County EMS responded to the scene for a gunshot wound and pronounced the person dead on the scene.
The identity of the victim has not been revealed by police, along with any potential suspects. No one is in custody at this time, but police believe this is an isolated incident.
This comes after a separate homicide at Auditorium Shores that occurred Wednesday.
Police said they received a call before 7 a.m. saying a passerby found an unresponsive man at the West Riverside park. Police found trauma to his head and ATCEMS pronounced him dead on the scene.
They believe the homicide may have occurred hours earlier around 2 a.m.
A person of interest has been detained, but no further information on the suspect has been released by police.
Parts of both Zilker Park and Auditorium Shores have been closed due to investigations.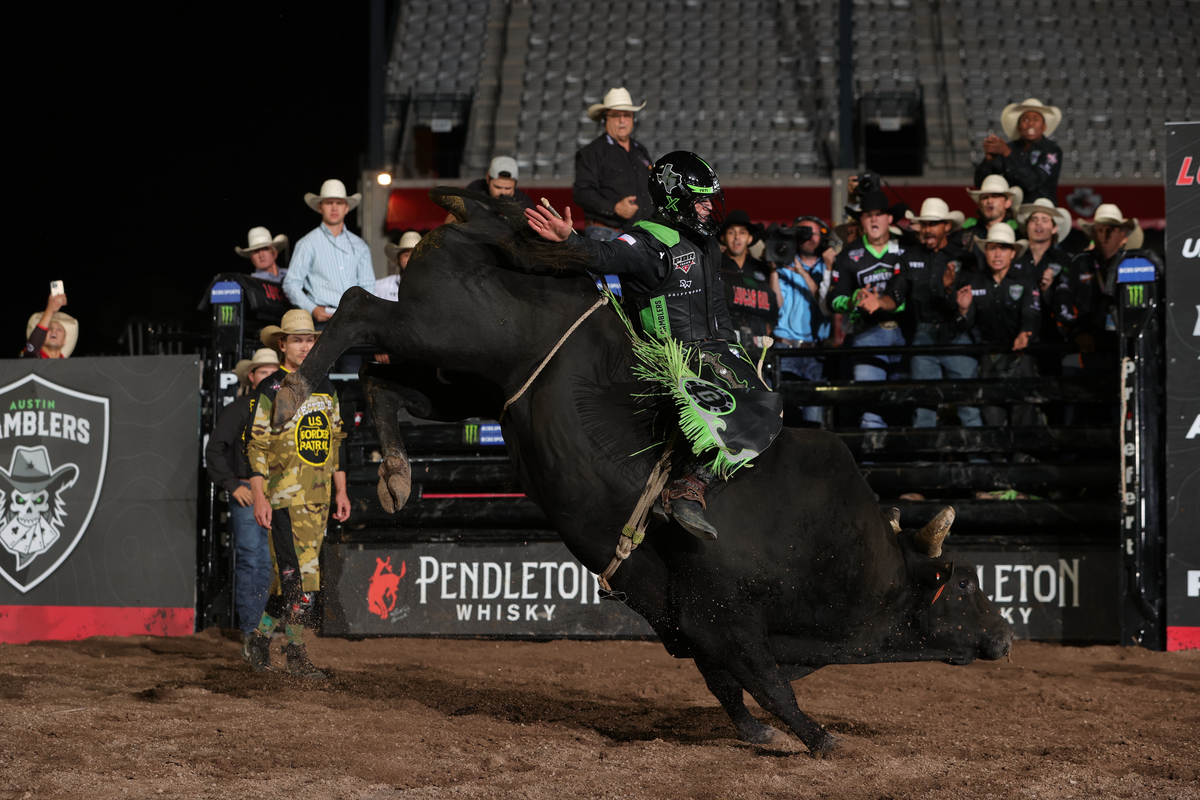 🗓 All weekend
East Austin's Modern Rocks Gallery launched a new exhibition, "Fifty Years in Exile," a collection of rare, unseen and vintage photographs from The Rolling Stones' 1972 session with legendary photographer Norman Seeff.
11 a.m.-6 p.m. Friday and Saturday | 📍Modern Rocks Gallery, 916 Springdale Road
Catch Austin's new professional bull riding team, the Austin Gamblers, this weekend for the first time in their home city. A pre-show on Friday will include a performance by Kane Brown. Single-day tickets start at $24.
6:45 p.m. Saturday, 12:15 p.m. Sunday | 📍Moody Center, 2001 Robert Dedman Dr.
🗓 Friday
The Downtown Austin Alliance is continuing Austin's birthday festivities at Republic Square with two free events. Roll on Over will bring a rollerskating performance from Ignite on Wheels. Additionally, over 40 vendors and food trucks will be there for Frida Friday.
6-8 p.m. | 📍Republic Square, 422 Guadalupe St.
A big MLS game is happening in Austin this weekend. No. 2 Austin FC is going against No. 1 LAFC. Tickets start at around $100.
7 p.m. | 📍Q2 Stadium, 10414 McKalla Pl.
🗓 Saturday
KUTX 98.9 and KAZI 88.7 are hosting an outdoor music event, featuring Anastasia Hera & The Heroes, Moody Bank$ and Tribe Mafia. Food trucks will also be on site. Tickets are $24 per person.
6:30 p.m. | 📍The Long Center's H-E-B's Terrace, 701 W. Riverside Dr.
🗓 Sunday
Enjoy a day out with your pup, where they can be treated with a local animal groomer onsite, mobile pet vaccinations, dog tarot card readings by Lucky Dog Tarot, dog treats, toys and more. This event is open to the public.
8 a.m. | 📍Republic Square, 422 Guadalupe St.
Take the whole family for car gazing at COTA. This free event will bring classics, racecars, exotics, hot rods, muscle cars and more to the same turf. It will also offer coffee and breakfast items.
8 a.m.- 12 p.m. | 📍Circuit of the Americas, 9201 Circuit of the Americas Blvd.
Content marked with an *asterisk has been paid for to help Austonia keep producing free content.