Get connected with our daily update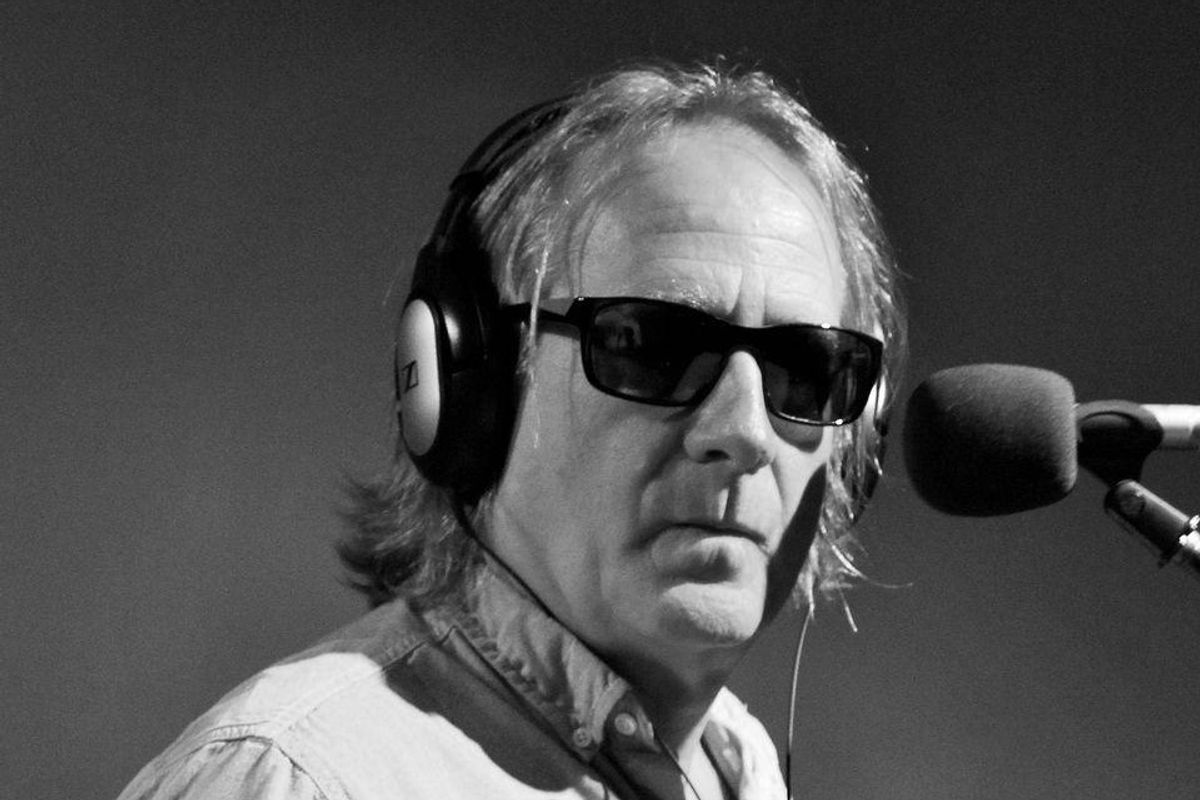 Music has always played an important part in David Truly's life and career.

"Chronologically I was a musician first and with a band that started in the late 70s with some college friends from Nashville."

He also co-owned a club called The Old Post Office that hosted some big names in the business.

"Performers like Buddy Rich, Bonnie Raitt, Warren Zevon, Jerry Jeff, Dave Matthews, Hootie and the Blowfish and countless others." recalls Truly.

"Music has always been a passion," he added. "But playing music was and is a bit self-indulgent if I am being honest, so I found teaching at any level felt a little like giving back. Not saying music can't be a gift to people and society in many ways but teaching kind of vindicated my years of having fun."

Fast forward through career moves that sent him on adventures that allowed him to research, consult, educate, and of course make music in the United State and Mexico.

"We raised our kids there until they were in junior high and brought them to Austin." said Truly. "Both our kids were diagnosed with varying degrees of dyslexia. So they spent two years at Rawson Saunders."

Rawson Saunders is a private school in Austin created to help and support students with dyslexia. After the school helped Truly's children, Rawson Saunders hired him about five years ago.

"I took a position to teach social studies at RS," said Truly. "It's a more intimate form of teaching, We focus on the individual learning styles and needs of each child and encourage them to believe in their own abilities. Dyslexic people are often incredibly innovative and creative and simply need to learn the tools and skills to turn their learning difference into a learning advantage."

That's where Truly says he turns to music again.

"Music is universal," said Truly. "I use music in geography and history courses at the high school level at Rawson Saunders. Music is an excellent contextual tool to use to discuss any social studies course."

Truly says he sees the difference music makes in his students--and knows the difference it makes in him.

"I still enjoy seeing students break through those barriers that keep them from success," said Truly, who adds, "I write songs and play guitar to keep sane."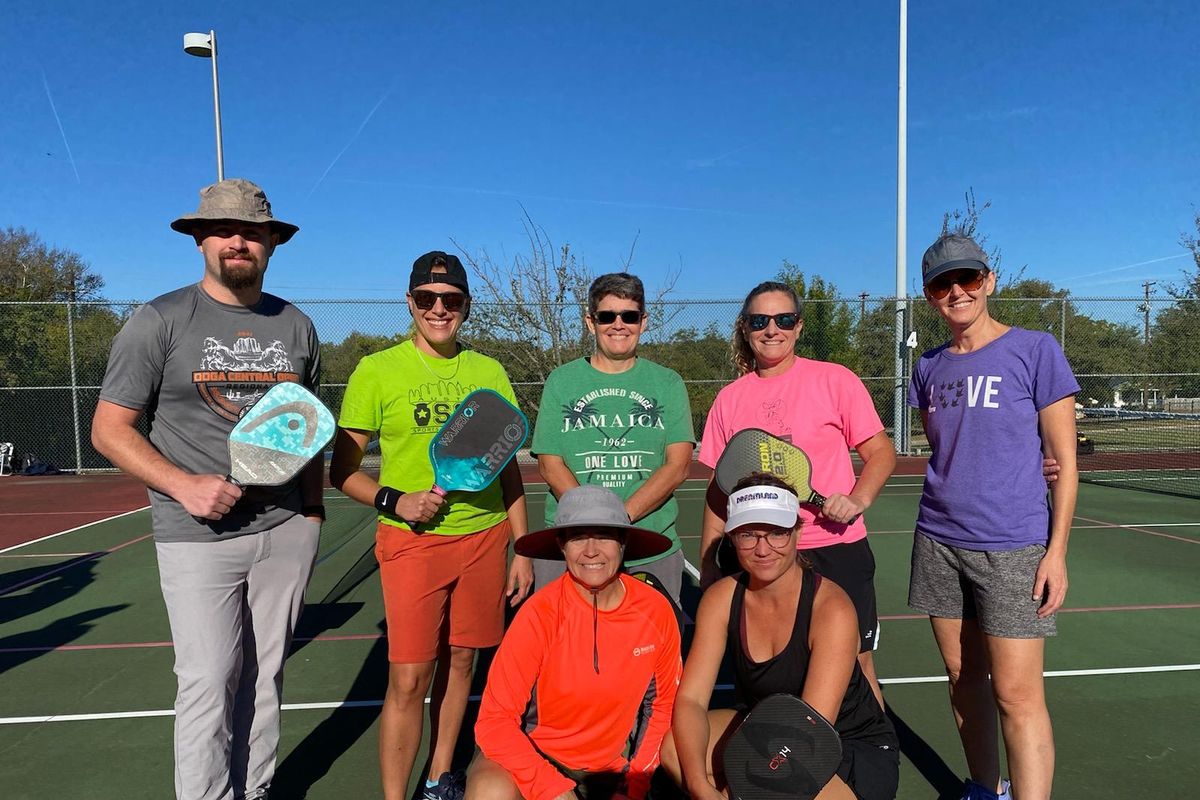 austonia
To say Lizzie Bloom is a fan of the fast growing sport of pickleball may just be an understatement.
"I'm so glad pickleball exists! I'm in two different PB leagues and other nights when I'm not playing league games, I do drills."
Pickleball even made it into her recent wedding plans.
"Carrie Lou and I just got married and we actually looked for pickleball courts so we could keep playing during our honeymoon! And yes, we played everyday — even while honeymooning in Mexico."
So when the latest opportunity to compete came up, she and Carrie Lou were ready to play.
"I wasn't surprised when I got word about the national deaf pickleball tournament and look forward to seeing over 200 players gather in the name of pickleball."
That's right. Bloom and a team of deaf and hard of hearing Austinites are heading to Florida for the 2022 annual National Deaf Pickleball Tournament that takes place November 3-6.
"It's an annual tournament hosted by the National Deaf PB Tournament and we're expecting over 200 deaf folks to attend," said Bloom. "The first one was last year in San Diego, California. This weekend, Thursday-Sunday, will be at the Villages in Florida. Next year it'll be in Surprise, Arizona. We're hoping to make a bid for Austin to host it in 2024 or 2025.
I've participated in several hearing tournaments but yes, it's more enjoyable when you can communicate with other participants."
While Bloom says deaf pickleball may be a bit more enjoyable to her, she says it's not a whole lot different from any other pickleball.
"It's easier to sign the numbers in American Sign Language (ASL) for sure. Bbut honestly, it's the same. I love a good game and I get that from playing either deaf or hearing folks."
Bloom and her team have been training for the tournament for months.
"I really want to get better at moving opponents and attacking, " said Bloom. "My dink game is strong but I need to be able to change the pace of the ball when they're attacking me."
But in the end, she hopes to have fun in Florida, improve on her pickleball game, and maybe even cash in.
"Tournament organizers haven't said anything," said Bloom, "but am hoping for some prize money!"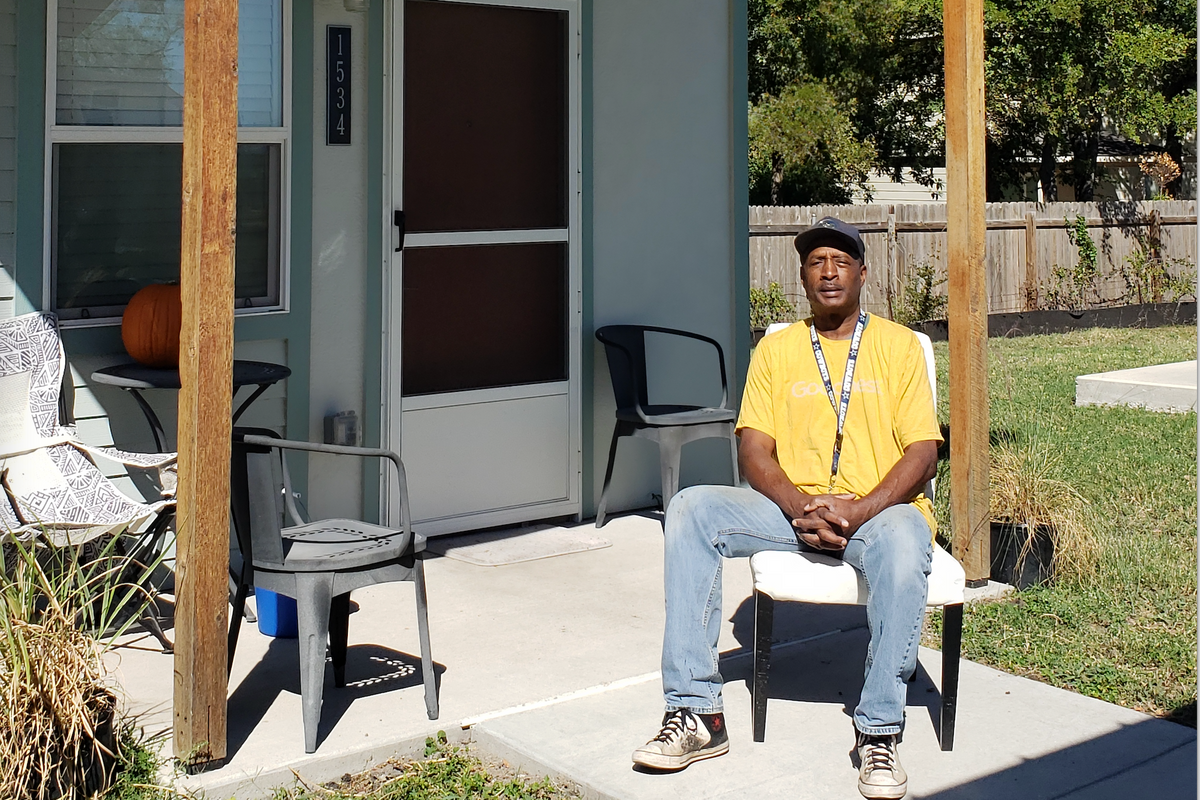 Austonia
Imagine losing your spouse, struggling to keep your house, then ending up on the streets-- just when winter hit Texas hard and the power grid died.

That was the reality facing Ulysses Robinson in the not so distant past. "A year or so on the streets," recalled Robinson. "It was really hard."

Robinson says it was also really dangerous on the streets. But he remembers being too busy trying to survive the cold to worry about the threat from others. "During the snowstorm, it was one of the hardest things I've been through in my life."

Robinson credits an officer with the Austin Police Department for recognizing his struggle and guiding him to a caseworker, help, and eventually, a tiny home at Mobile Loaves and Fishes Community First! Village, a master planned community created for folks coming out of chronic homelessness.

"I have a roof over my head," says a relieved Robinson. "They give you work so you can have money in your pocket. They make sure you get your medicines and even helped me get my social security card and widower benefit."

Right now Robinson is one of more than 350 former homeless men and women living in permanent homes in the 51 acre community.

But that's about to change. "Last year we promised Austinites that this expansion was going to happen," said Alan Graham, founder and chief executive of Mobile Loaves and Fishes, "and today we're delivering on that promise."

At a ground-breaking tree planting ceremony, Graham, members of the faith community, and other supporters and advocates of the homeless described how the Village expansion would add 127 acres to the existing property and room for 1400 new homes for folks like Robinson, who was there to see the ceremony for himself.
"It's the right thing to do," he said. "There's a lot of people in need."

And, fortunately, he added, a lot of people who are willing and wanting to help.

"I thank God" he said, "for these people."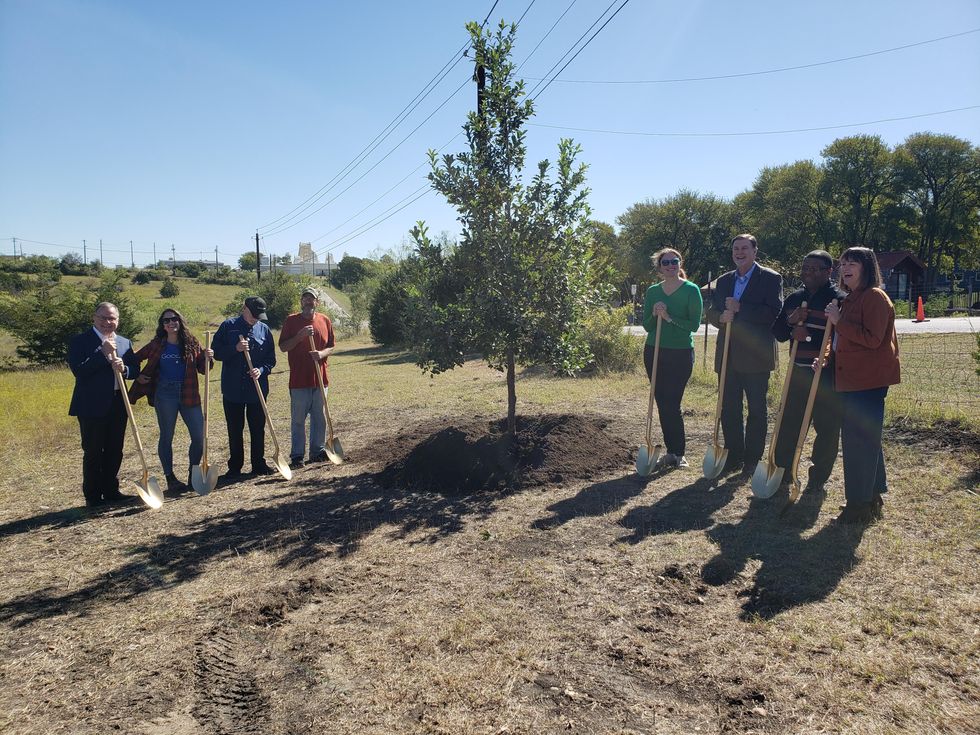 Expansion organizers plant a tree to represent the growing roots of Community First! Village in the Austin community. Austonia