Suzanne Halliburton
Suzanne Halliburton
Suzanne Halliburton has spent the past 30-plus years covering the best athletes and teams involved in the Austin sports scene, including Texas Longhorns football and the Tour de France and Lance Armstrong. She lives in Austin with her two dogs, aka The Trolls. Twitter: @suzhalliburton
Get connected with our daily update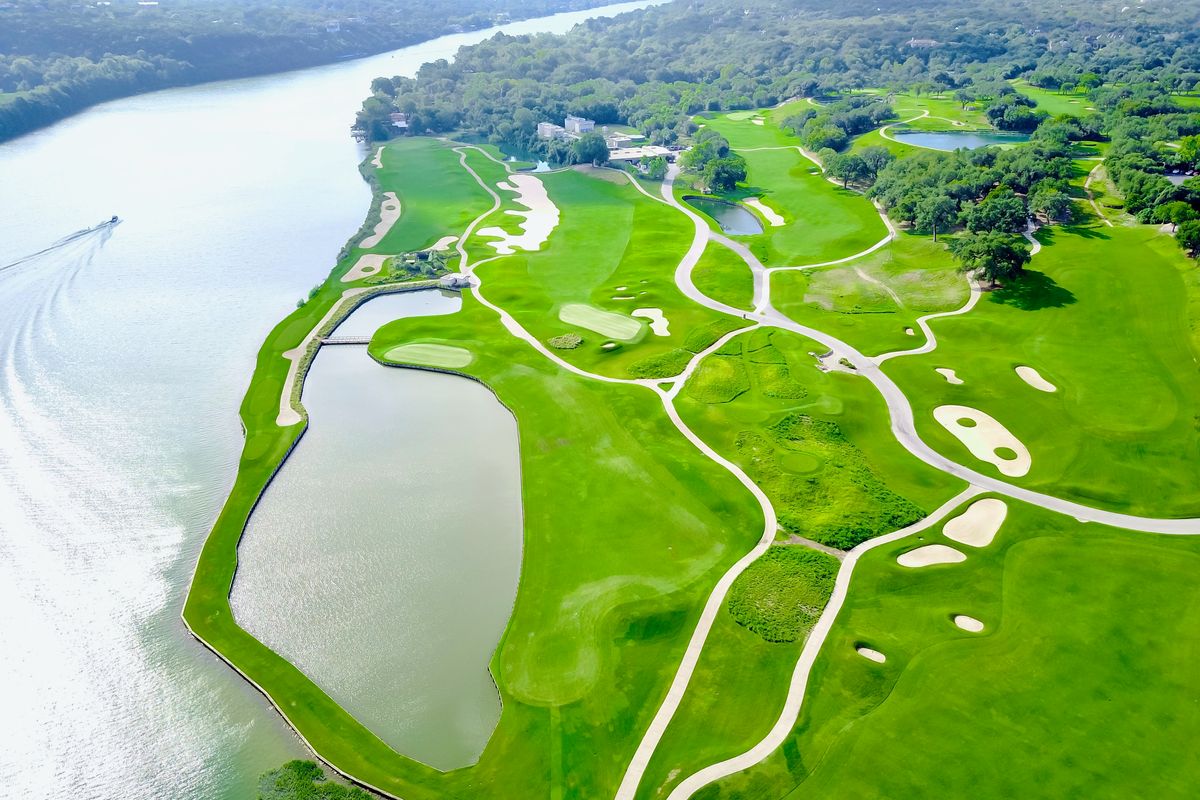 The coronavirus pandemic shut down teams and leagues throughout the world and forced athletes to go home and wait until it was safe to compete again—professional golf was no exception.

Keeping in shape was made tougher, too, since gyms were some of the last businesses to reopen.
So what do you do if your future high-dollar paychecks are contingent on maintaining an ultra-fine physical edge?
Golfers based in Austin set up their own unofficial tournaments, using the city's plush courses. Men and women competed against each other. There were lots of practice rounds.
Some of the Austin golfers are back in action this week, playing in the Charles Schwab Challenge at the Colonial Golf Club in Fort Worth. It's the first PGA event since the tour shut down a round into the The Players Championship in Ponte Vedra, Fla., March 12. That same day, the PGA also announced a cancellation of other spring tournaments, including the WGC-Dell Technologies Match Play at Austin Country Club.
If Andrew Landry, Beau Hossler or Dylan Fritelli do well in Fort Worth, it might be because of the unofficial tournaments Bob Estes, who is on the Champions Tour (formerly the Senior Tour) helped organize in Austin. Or keep an eye on Mark Brooks, a part-time Austin resident and former PGA star who will be caddying for his friend, J.J. Henry.
"I enjoy the challenge it presents and it's the best seat in the house if you don't have a tee time," Brooks posted on his Facebook page.
Sergio Garcia, the 2017 Masters champion, also spent the pandemic in the Austin area. He tended to his young family and hit the golf course. Garcia is married to Angela Akins, the former Texas golfer who grew up in Marble Falls. Angela gave birth to the couple's second child, April 10. They announced the news of baby boy Enzo's arrival on Easter—what would've been the final round of the Masters.
Estes, whose next tournament on the Champions Tour starts July 31 in Michigan, helped organize some of the Austin events. He said the biggest gathering was a match play tournament won by Kristen Gillman, a second-year pro and the two-time U.S. Women's Amateur Champion who played at Lake Travis High School. Gillman was back in action last weekend, finishing third at the Texas Women's Open.
"It was pretty cool," Estes said. "There was no purse, no sponsors. You could do a little side bet if you wanted to. It was a structured tournament, all of us want to win it."
Rich Beem, who won the 2002 PGA championship, also spent more time in Austin because of the pandemic. COVID-19 curtailed two of his livelihoods. He's a golf analyst for Sky Sports, which is based in London. Beem probably won't be able to join Sky Sports again until July.
And he also was working towards his debut in the Champions Tour. He hits 50 in August, but said he likely won't be playing golf full time until October.
He kept his game in good shape competing against all the other pros who were sidelined here.
"It was a way for guys to get together, reconnect, play some golf," Beem said. "I think what the best players do is test themselves and they want to play against the best and see where they stack up. You've got to push yourself."
Beem also used his social media accounts to help raise money for the PGA's Golf Emergency Relief Fund. The fund was used to help out golf course pros or other employees who couldn't work because of the coronavirus.
The Schwab Challenge could be one of the most-watched golf tournaments of the year because it's the first in three months. The field expanded from 120 to 148 and every big name in golf outside of Tiger Woods is set to tee off Thursday morning.

Fans, however, won't be allowed on the course. It'll be televised, but the PGA severely restricted the number of journalists on the course, approving only 23 from 15 media outlets. Pre-pandemic, there would be more than 300 journalists.
The three-month break may favor another golfer with Austin ties, Jordan Spieth. He spent most of his time in Dallas during the pandemic, but as a former Texas Longhorn star, he maintains close ties to Austin. The former world No. 1 golfer now has plummeted to outside the top 50 and is hoping the mandated break will help his play in Fort Worth.
"I looked at it as a big-time opportunity for myself, and I didn't take it lightly," Spieth told reporters in Fort Worth. "I was certainly grateful for the time. Certainly it's not a positive situation in general, but for me personally, I tried to look at how I can make this an advantage to myself."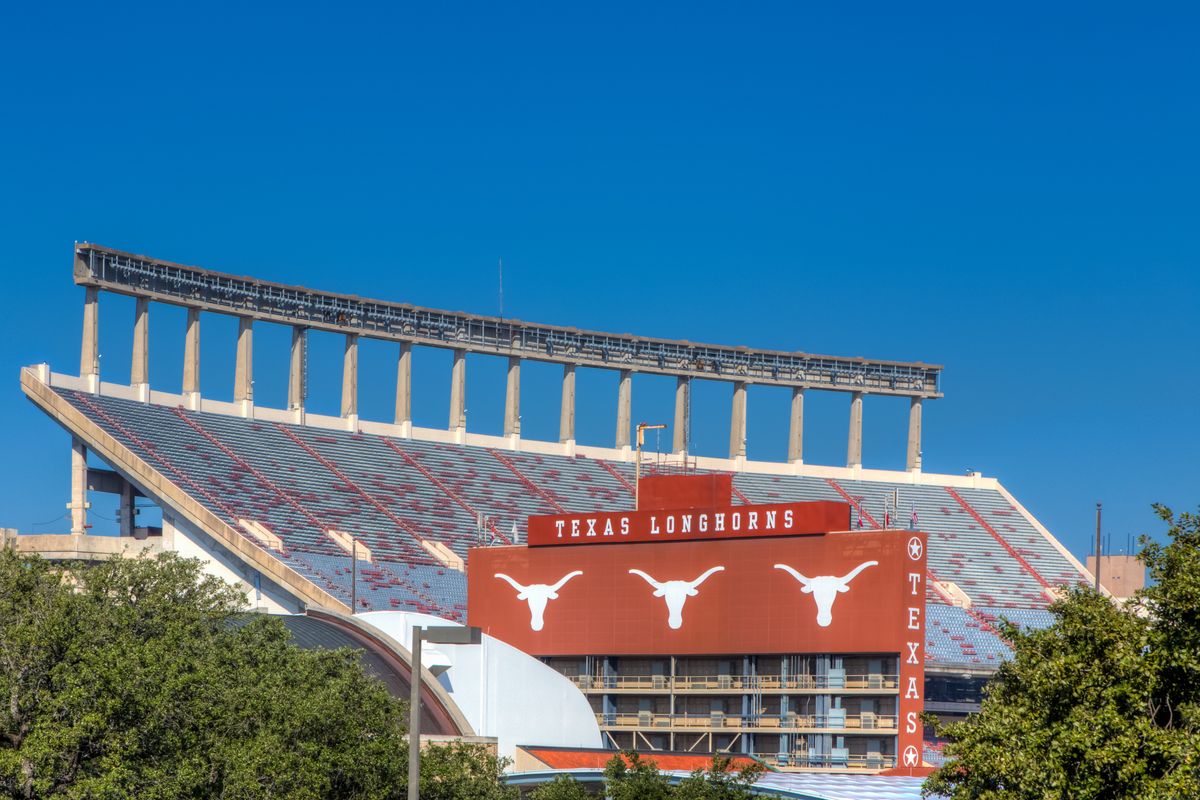 (wolterke/Adobe)
The Athletic, a modern, digital-only site that covers sports primarily in the United States, laid off 46 people, including its Austin-based University of Texas beat writer, Kaelen Jones.
The Athletic layoffs represented about 8% of the workforce for the company, which was created in 2016. An Athletic editor posted on the site after the layoffs were announced that UT coverage would be a point of emphasis with the staff's national college writers.

But with few events to cover—and news outlets struggling around the country—the sports journalism industry is bleeding jobs.
Also on Friday, at least 10 editorial employees with the sports site SB Nation confirmed they had taken a buyout from Vox Media. The company had furloughed 9% of its workforce in April for three months. Most of the impacted employees worked for Vox's sports-specific site.
The Maven, the company that bought and has attempted to remake iconic Sports Illustrated magazine last year, told the Securities and Exchange Commission in a Friday filing that it would be instituting temporary, staff-wide pay cuts.
Locally, the Austin American-Statesman laid off a sportswriter and six others in late April.
But sports are beginning to come back after coronavirus-mandated hibernation.
On Monday, UT upperclassmen football players who lived off campus began orientation to prep for new COVID-19 workout guidelines. Underclassmen will take the same orientation next week.
The Big 12 is allowing voluntary off-season workouts to begin June 15, intending to start the season on time.
The PGA, after a more than three-month competitive hiatus, will have its first tournament this week—the Charles Schwab Challenge at Fort Worth's Colonial Golf Club.
The NBA and Major League Baseball still are in the process of deciding when to restart.

The Athletic was supposed to be a new digital news business model that would be profitable.
Instead, with few live sports to cover, the digital site also ordered pay cuts for the remaining staff. Alex Mather, the CEO of The Athletic, told his staff that new subscriptions had dropped by 20-30% and advertising for the company-branded podcasts had been "severely impacted."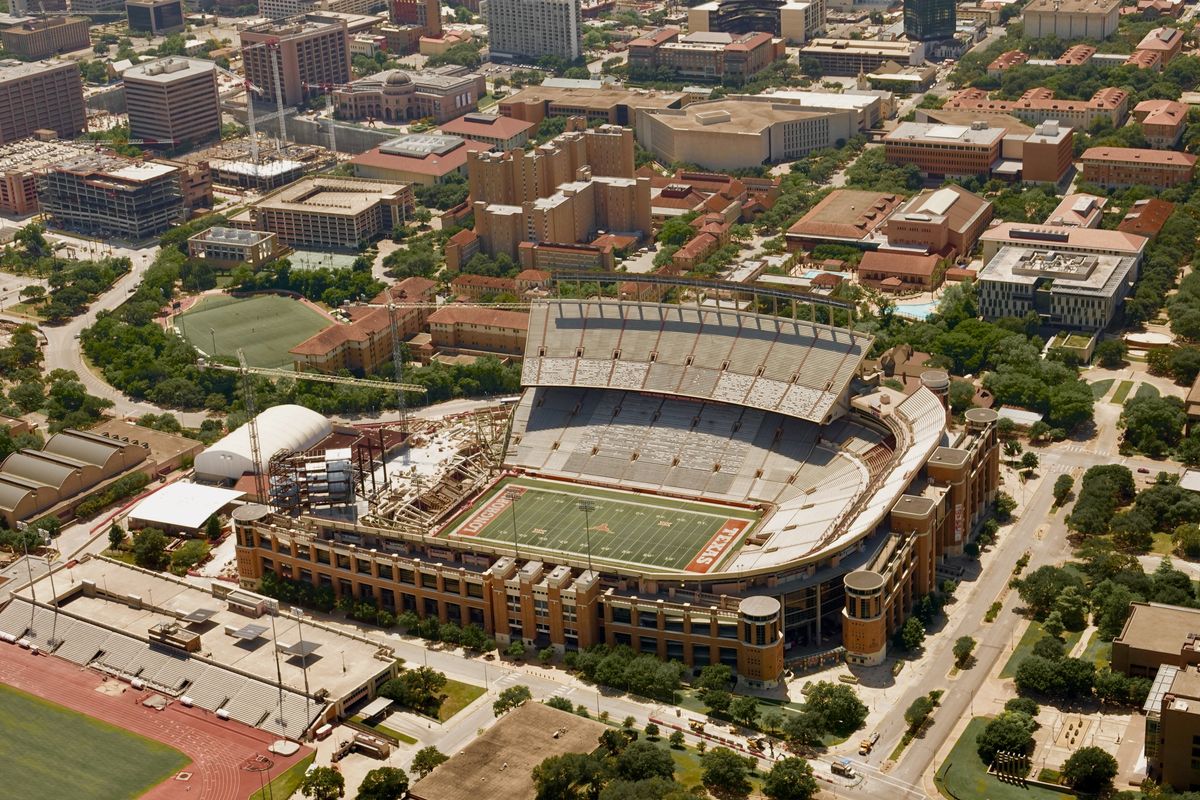 (Austonia staff)
Chris Del Conte, the always-upbeat University of Texas athletics director, is confident there will be Longhorn football this fall.
"I'm fully optimistic," Del Conte said Tuesday in an interview with Austonia. "There will be football at DKR [Memorial Stadium] this fall."
But as of mid-May, the UT AD has no firm answers on what sort of impact the ongoing coronavirus pandemic will have in September. UT's season opener against South Florida, Sept. 5, still is on the calendar.
All Del Conte can do is plan for every scenario, whether that means robust business-as-usual for an athletic program that generated nearly $224 million in revenue last fiscal year; playing a modified schedule with or without fans in the stands; or a doomsday fall without football, the sport that pays most of the bills.
Del Conte said he has four committees working on issues relating to the athletes, staff, the games and game management when or if they're played. If football happens, chances are other fall sports—mainly women's volleyball and soccer—also will receive the go-ahead.
On March 12, the NCAA canceled all college sports competitions for the spring. Individual leagues, like the Big 12 and Southeastern conferences, then told schools that football teams couldn't conduct the traditional 15-session spring workouts that usually end with a giant scrimmage. The leagues also dictated how much interaction coaches could have with athletes, most of whom moved home after campuses closed. The restrictions will be reassessed by May 31.
As parts of the country are starting to reopen, so, too, is the sports world, with professional baseball, golf and basketball moving toward limited reopening.
So what about college football, which is celebrated across the state? There already are some parameters being set.
NCAA president Mark Emmert said last week he doesn't think football will be played at schools if campuses aren't open this fall.
"All of the commissioners and every president that I've talked to is in clear agreement," Emmert said in an interview posted on the NCAA's Twitter account. "If you don't have students on campus, you don't have student-athletes on campus. That doesn't mean it has to be up and running in the full normal model, but you've got to treat the health and well-being of the athletes at least as much as the regular students. So if a school doesn't reopen, then they're not going to be playing sports. It's really that simple."

Del Conte said UT will be open this fall.
Texas A&M chancellor John Sharp told the Texas Tribune last week that Aggie students will be able to return to campus for fall classes—and football. Baylor and Texas Tech also are planning on reopening.
Coaches have indicated that in order to play football in the fall, the teams would need about six weeks of practice time. There would be about two weeks of orientation, or what the team missed in spring practices. The remaining time would be considered preseason training camp.
That means if the season is to start on time, players would have to be allowed back by mid-July.
Meanwhile, athletic directors are working on social-distancing plans for the games.
Texas A&M athletic director Ross Bjork, in a teleconference last week, said he's working on the following questions:
"How do we make people feel comfortable? What does social distancing look like, you know, come the fall? What are all the best practices and protocols that are out there? All those things are on the table, and we're constantly going through them, and again, these things are all fluid. The good thing is we do have time to make those decisions."
Del Conte said any plans are fluid, depending on how well the virus is controlled. But in mid-May, there is the luxury of time.
"We're not making any rash decisions at the University of Texas," Del Conte said. "We have an optimistic view, we'll be here in the fall."