The Texas Tribune
The Texas Tribune
The Texas Tribune is a nonpartisan, nonprofit media organization that informs Texans — and engages with them – about public policy, politics, government and statewide issues.
Get connected with our daily update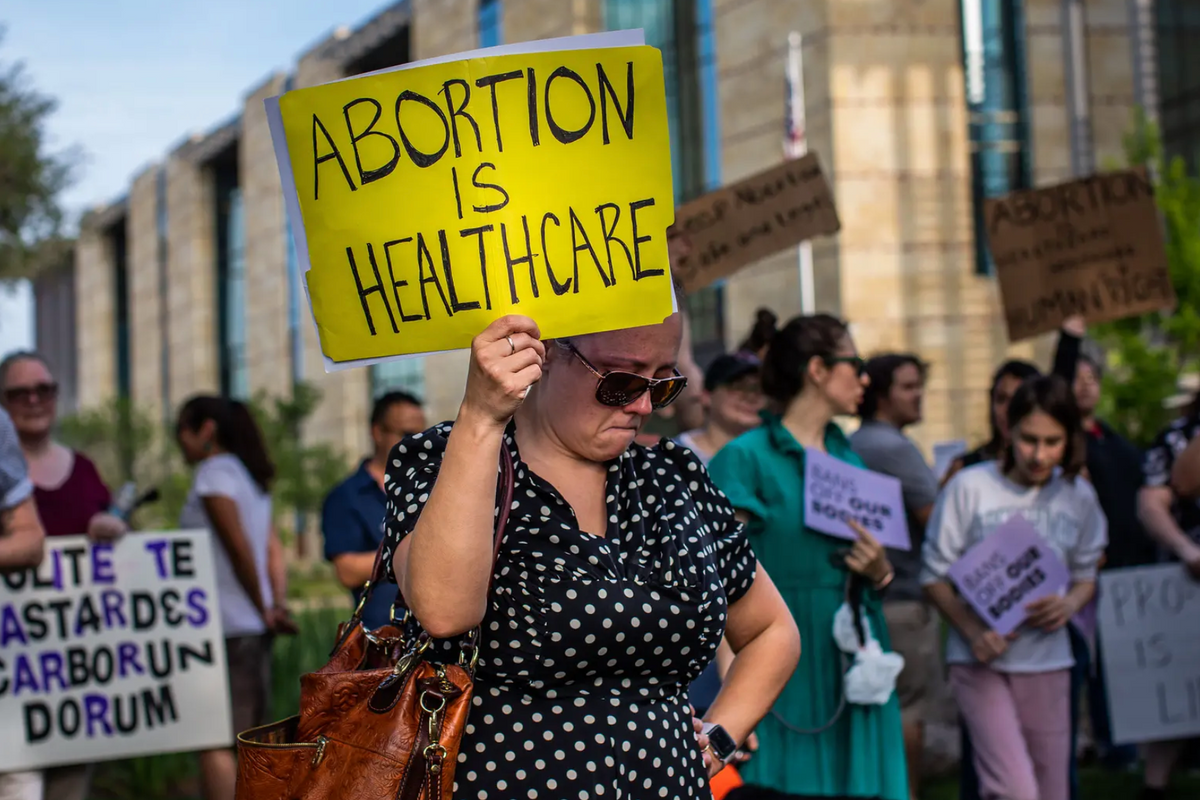 By Reese Oxner
At a time when Texas is poised to outlaw the vast majority of abortions if the nation's highest court overturns constitutional protections for the procedure, a recent University of Texas at Austin poll shows most Texan voters think access to abortion should be allowed in some form.
Texas would make performing most abortions a felony if the U.S. Supreme Court overturns Roe v. Wade — a future that looks considerably more likely after a nonbinding draft opinion was leaked from the high court Monday. Constitutional protections for abortion could be struck down as soon as this summer.
The university conducted the poll in April before the court's document was leaked. The survey found that 78% of respondents believe abortion should be allowed in some form while only 15% said it should be never permitted.
If Roe is overturned, Texas would allow doctors to perform abortions only to save the life of a pregnant person or if that person risked "substantial impairment of major bodily function." There would be no exception if someone got pregnant from rape or incest.
Around 39% of poll respondents said Texans should always be able to obtain abortions as a matter of personal choice, and 11% of respondents thought abortions should be available for other reasons in addition to pregnancy resulting from rape.
The poll shows that 28% of respondents believe abortions should be available only in cases of rape or incest or when a person's life is endangered by their pregnancy. And 7% said they didn't know.
Respondents fell mostly along party lines. Of the Republicans surveyed, 42% said abortions should be allowed only in cases of rape, incest or when a person's life is in danger. The majority of Democrat respondents — 67% — said Texans should be allowed to seek an abortion as a personal choice.
But there were outliers. Among Republicans, 15% said Texans should always be allowed to seek an abortion and 12% said the law should allow Texans to seek abortions for reasons outside of just rape. On the flip side, 5% of Democrats said abortion should be completely outlawed and 13% said it should be allowed only in cases of rape or incest.
Texas is one of 13 states with so-called trigger laws that would automatically go into effect to ban abortions if Roe is overturned.
Texans have experienced a preview of a post-Roe America for the last eight months. The state has been under the nation's most restrictive abortion law, which bans abortions after about six weeks of pregnancy, since September. The ban is able to skirt protections on abortion access by relying on private lawsuits for enforcement rather than on state officials. Critics say the law creates "bounty hunters" because it allows anyone to file a lawsuit and seek damages of at least $10,000 — even if they lack a connection to the person seeking an abortion. Abortion rights advocates have unsuccessfully challenged the ban in both state and federal courts.
But now, much of Texas' controversial abortion law could be rendered moot as the impending Supreme Court ruling puts the right to a legal abortion in jeopardy.
"For months, Texans have had to navigate a six-week abortion ban and bounty law that has upended access to essential care," Ana Ramón, interim executive director of the progressive political action committee Annie's List, said in a statement. "[The Supreme Court's] draft majority opinion confirms what we've anticipated all along: the end of our guaranteed right to abortion is imminent."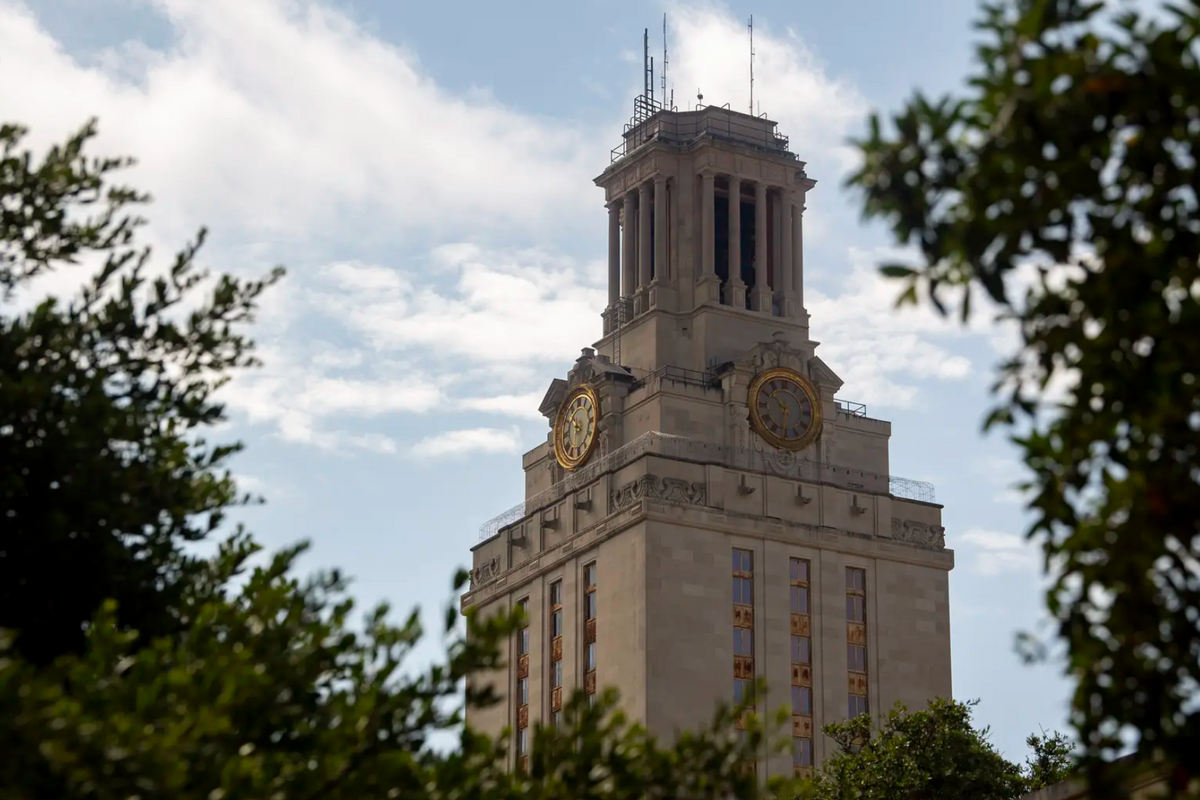 By Lomi Kriel
The University of Texas at Austin announced the biggest philanthropic campaign ever undertaken by a Texas university Friday, pledging to raise $6 billion, with one-sixth of that sum to pay for student scholarships and support.
The $1 billion for students is believed to be the largest fund-raising goal for such purposes in the history of public higher education and is part of the institution's aim to become the "highest-impact public research university in the world," administration officials said.
"We face incredible opportunities as we pursue our goal of becoming the world's most impactful public research university," President Jay Hartzell said in a statement. "We will accomplish this by continuing to attract highly talented people, by taking advantage of our unique place in Austin and Texas, and by focusing on transformative pursuits."
The campaign, called What Starts Here, aims to attract and retain top talent and elevate the university's research. It will also focus on recruiting students and helping with financial aid.
UT Austin already offers a degree of income-based tuition assistance: The UT System Board of Regents in 2019 creating a $167 million endowment to cover tuition and fees for students whose families earn less than $65,000 a year.
Austin's cost of living has skyrocketed in recent years.
The university relies on a mix of state government, tuition and donations but the portion of its revenue coming from the state has fallen from 34% two decades ago to 10% in 2020-21.
As part of the campaign's goal, the university hopes to strengthen its Dell Medical School, which opened in 2016, as a clinical and research center and a "hub for destination care, much like Houston, Dallas and other major health care centers," the university said in a press release. It will also focus on helping Austin become a "hub of innovation and entrepreneurship."
The campaign will seek to recruit talented faculty as that has become increasingly competitive across the country.
Last month, Lt. Gov. Dan Patrick said he wanted to end tenure for new hires at the state's public universities in an effort to combat professors who "indoctrinate" students with teachings about critical race theory. Conservatives over the past year have used the term as a broad label to attack progressive teachings about race and gender.
Patrick, whose position overseeing the Senate allows him to drive the state's legislative agenda, also proposed a change to state law that could make teaching critical race theory grounds for revoking tenure for professors who already have it. He suggested reviewing tenure review annually instead of every six years.
Academics said weakening tenure would damage the state's universities and drive students and faculty elsewhere. They said tenure is intended to protect professors from politics and safeguard academic freedom.
In a statement, Kevin Eltife, a former Republican state senator and chair of the University of Texas System Board of Regents, said the university's new fundraising campaign builds on its support from Texas lawmakers.
"We are grateful for all the philanthropic support already provided and are confident that this fundraising effort will ensure a future where The University of Texas continues to produce Longhorns who change the world," Eltife said.
The "quiet phase" of the latest UT campaign began in September 2016. Since then, more than 240,000 donors have contributed at least $3.3 billion, more than contributed to the university's previous fundraising campaign between 2006 and 2014.
"The What Starts Here campaign has gotten off to an incredible start because of the volunteer leaders and individual donors who are passionate about the impact The University of Texas at Austin has on changing the world," Scott Rabenold, vice president of development, said in a statement.
Disclosure: Dell, University of Texas at Austin and University of Texas System have been financial supporters of The Texas Tribune, a nonprofit, nonpartisan news organization that is funded in part by donations from members, foundations and corporate sponsors. Financial supporters play no role in the Tribune's journalism. Find a complete list of them here.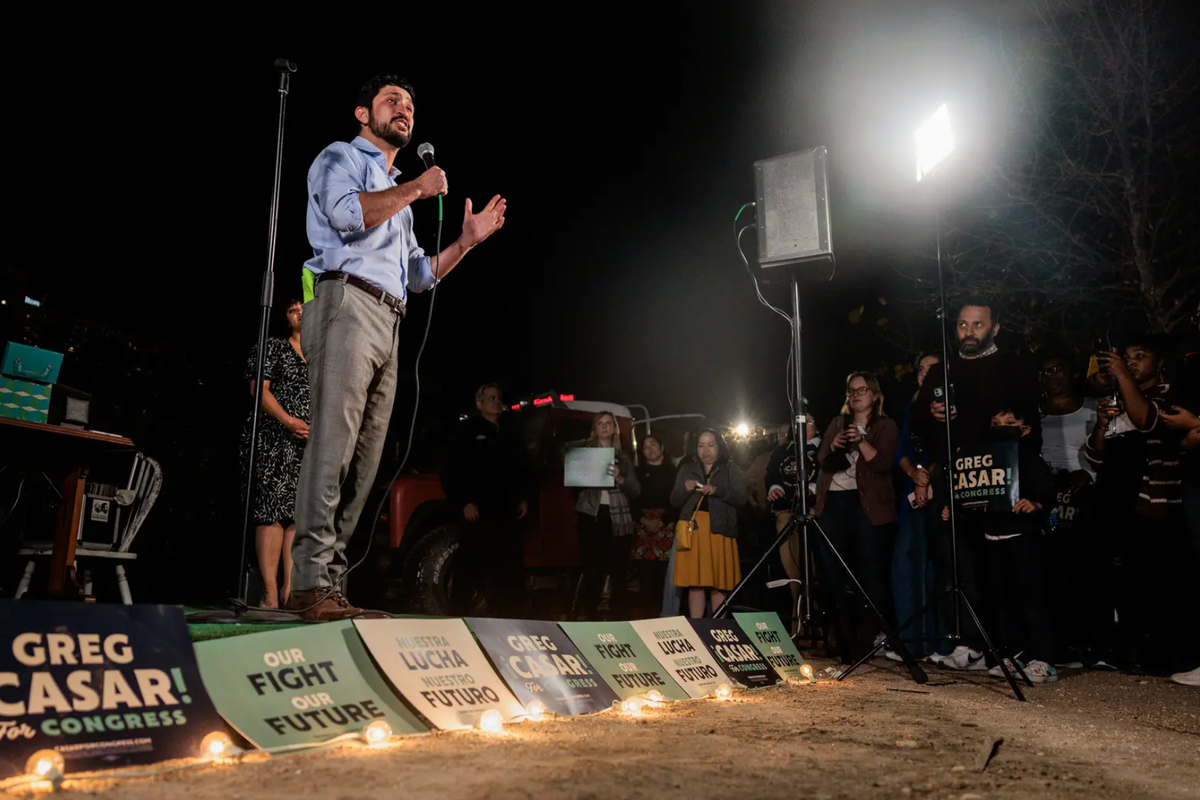 By Abbey Livingston
Former Austin City Council member Greg Casar, a controversial force in city politics, won the Democratic primary for the congressional seat covering parts of Austin and San Antonio.
Casar declared victory over Rep. Eddie Rodriguez and two other Democrats about an hour after polls closed. The 35th District, which stretches from East Austin along the eastern side of Interstate 35 and into San Antonio, is overwhelmingly Democratic. The primary contest likely determined the outcome of this race.
"Our campaign has built a movement of working people, from San Antonio to Austin, who are ready to fight because our futures depend on it. I'm incredibly honored to be the next Democratic nominee for TX-35," Casar said. "Together, we're taking our fight to the halls of Congress — to fight and deliver on passing Medicare for All, protecting reproductive rights, creating good jobs and fixing our power grid."
"Progressive policies are popular," he said. "And we're going to pass them for Texas working families."
Casar will be among the most progressive members of Congress ever to serve from Texas. During his tenure on the City Council, he was best known for supporting cuts to the police department and his fight against the encampment bans that had translated into homeless citizens living in tents in public parks and under Interstate 35 bridges.
He had the backing of prominent progressives like U.S. Sen. Bernie Sanders and U.S. Rep. Alexandria Ocasio-Cortez, but also the support of prominent locals like Austin Mayor Steve Adler and former state Sen. Wendy Davis.
Rodriguez, seen as his most competitive rival, warned Casar's policies would set off GOP backlashes, like Gov. Greg Abbott's successful initiatives to reverse the Austin City Council actions at the statewide level. But Rodriguez lagged behind in fundraising and enthusiasm. He did, however, have the support of Austin and San Antonio Democratic state legislators.
But those endorsements did little to move voters in his favor: At the time the race was called, Rodriguez was in a battle for second place against former San Antonio Councilwoman Rebecca Viagran.
This is an open-seat race to replace U.S. Rep. Lloyd Doggett, who relocated to the Austin-based 37th District after redistricting.