Tom Cheredar
Tom Cheredar
Tom Cheredar is a seasoned tech reporter who's work has appeared in VentureBeat, Gigaom, Daily Dot, and Austin Chronicle. He is also cofounder of Media ATX, a group dedicated to bringing together Austin media professionals from across the industry.
Get connected with our daily update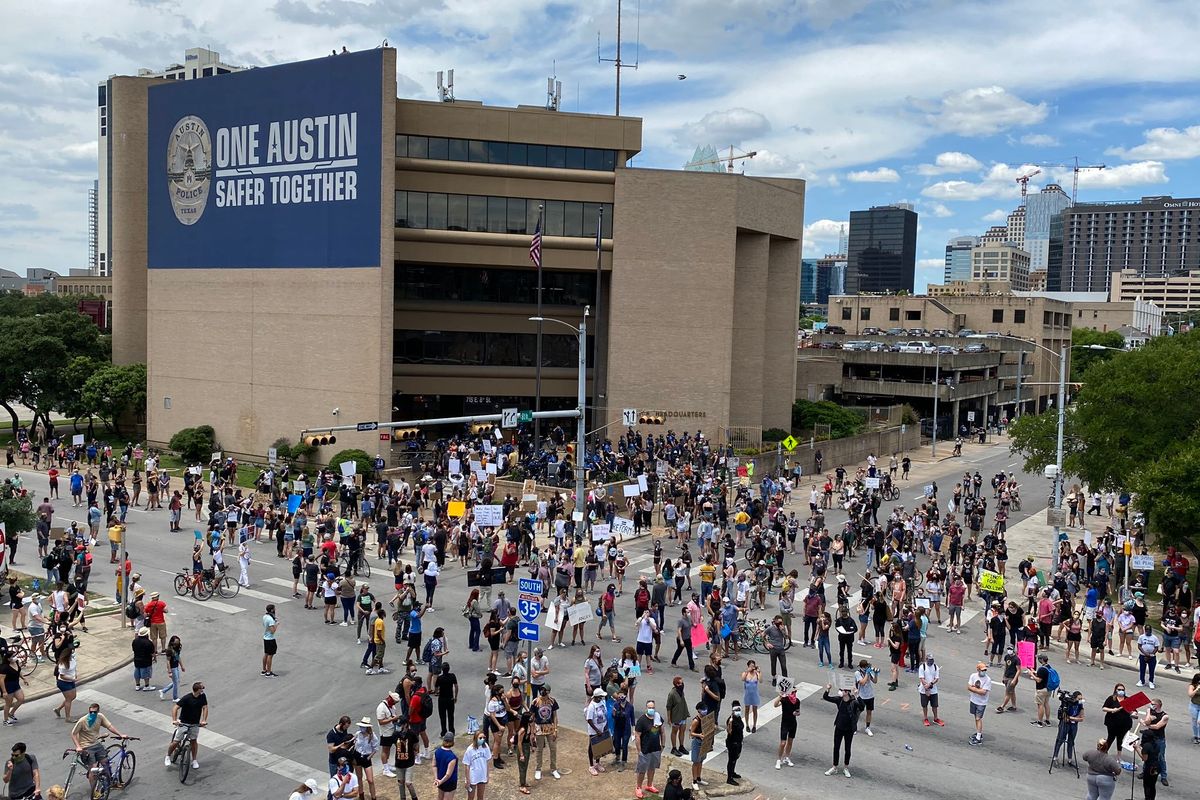 (Austonia staff)
News of this surveillance program first broke when the hacktivist group Anonymous claimed to have made public a massive trove of law enforcement private data, dubbed BlueLeaks.
The group stole data from more than 250 law enforcement websites, many of which belonged to fusion centers. Created by Congress in the aftermath of 9/11, fusion centers function as collaborative databases through which federal, state and local enforcement agencies can share terrorism-related intelligence.
The BlueLeaks trove contained nearly a decade of information from the Austin Regional Intelligence Center, a fusion center set up in 2010 to weave together intelligence information from 20 local law enforcement agencies, ranging from school district police departments to county sheriff's offices. It is one of eight fusion centers in the state of Texas.
The ARIC currently works with 1,388 threat liaison officers, or TLOs, according to an APD spokesperson. These officers include sworn police as well as government employees and private citizens. APD has 366 TLOs, the spokesperson wrote in an email to Austonia.
TLOs are trained to report suspicious activity "that has a potential terrorism or criminal nexus," per the spokesperson, and their reports are reviewed by ARIC personnel to ensure it was "legally gathered" and meets federal standards.
The reports released within BlueLeaks, however, raise questions about the threshold of suspicious behavior.
Kevin Welch is the president of EFF-Austin, a nonprofit civil liberties organization. The ARIC has been on the group's radar since it was formed a decade ago, he said, but BlueLeaks has corroborated some of their concerns.
"One thing that came out in BlueLeaks specific to Austin is that there have been multiple instances reported to ARIC where a behavior that would not have been deemed suspicious by an average citizen got flagged by ARIC simply because the person reported was of Middle Eastern descent," Welch told Austonia. "So we see (them) inconsistent applying their own rules about what is and isn't suspicious based on the race of the suspect—so engaging in blatant racial profiling—even though that's ostensibly against their formal policy and standards."
The Austin Chronicle reported that dozens of the suspicious activity reports filed by TLOs affiliated with the AIRC describe "Middle Eastern" individuals and may qualify as unconstitutional profiling. One such report, filed by an employee of the Lakeway Police Department, concerned a couple trying to mail a package of toys to Lebanon, according to the newspaper; another warns of a regular MetroRail rider who was wearing "an Arabic style hat."
BlueLeaks also reveals police monitoring of activists.
Houston-based activist Derrick Broze tweeted on Aug. 17 that he and a friend, Austin bookstore owner John Bush, had been reported by a TLO in 2016 for "anti-government" activism and "organizing against police brutality."
Found out a good friend/activist John Bush and I were listed in the #BlueLeaks from Austin Regional Intelligence Ce… https://t.co/4H9lAtGMtl

— Derrick Broze (@Derrick Broze) 1597720769.0
Grassroots Leadership, a local nonprofit that advocates against mass incarceration, published a report on Aug. 5 titled "Austin's Big Secret." In it, the authors write about ARIC's "troubling history" with surveilling Austin residents, including those who attended Occupy Wall Street protests and vegan potlucks.
Tribune of the People, a website that chronicles the activities of local antifa groups such as Defend Our Hoodz and the Mike Ramos Brigade, published an editorial in July that argued BlueLeaks "paints a picture of how (law enforcement agencies) profile the movement, stretching the imagination in order to criminalize it."
Texas fusion centers follow a 27-page privacy policy intended to protect "individual privacy, civil rights, civil liberties, and other protected interests." But as far back as 2007, the American Civil Liberties Union was warning against the "ambiguous lines of authority" and "excessive secrecy" of such facilities.
Emma Best is the co-founder of Distributed Denial of Secrets, a self-described "group of privacy and transparency activists." The group was reportedly provided the BlueLeaks data by Anonymous, which it published. "I've seen a few comments about (BlueLeaks) being unlikely to uncover gross police misconduct, but I think those somewhat miss the point, or at least equate police misconduct solely with illegal behavior," she told Wired. "Part of what a lot of the current protests are about is what police do and have done legally."
There are also concerns about the efficacy of fusion centers in achieving their stated aim.
Despite the investment of "hundreds of millions of taxpayer dollars," such centers "(have) not produced useful intelligence to support Federal counterterrorism efforts," according to a 2012 U.S. Senate report.
Welch said he is hopeful that BlueLeaks may spur policy change, pointing to the impact that cell footage of police violence had in catalyzing the Black Lives Matter movement.
"People are ending up in the ARIC database for just taking pictures of public buildings from public right of ways... —that's something that anybody could envision themselves innocently doing," Welch said. "And suddenly they're in this database as a suspicious person. So I think that can go a long way in getting people to understand there's a problem."
Want to read more stories like this one? Start every day with a quick look at what's happening in Austin. Sign up for Austonia.com's free daily morning email.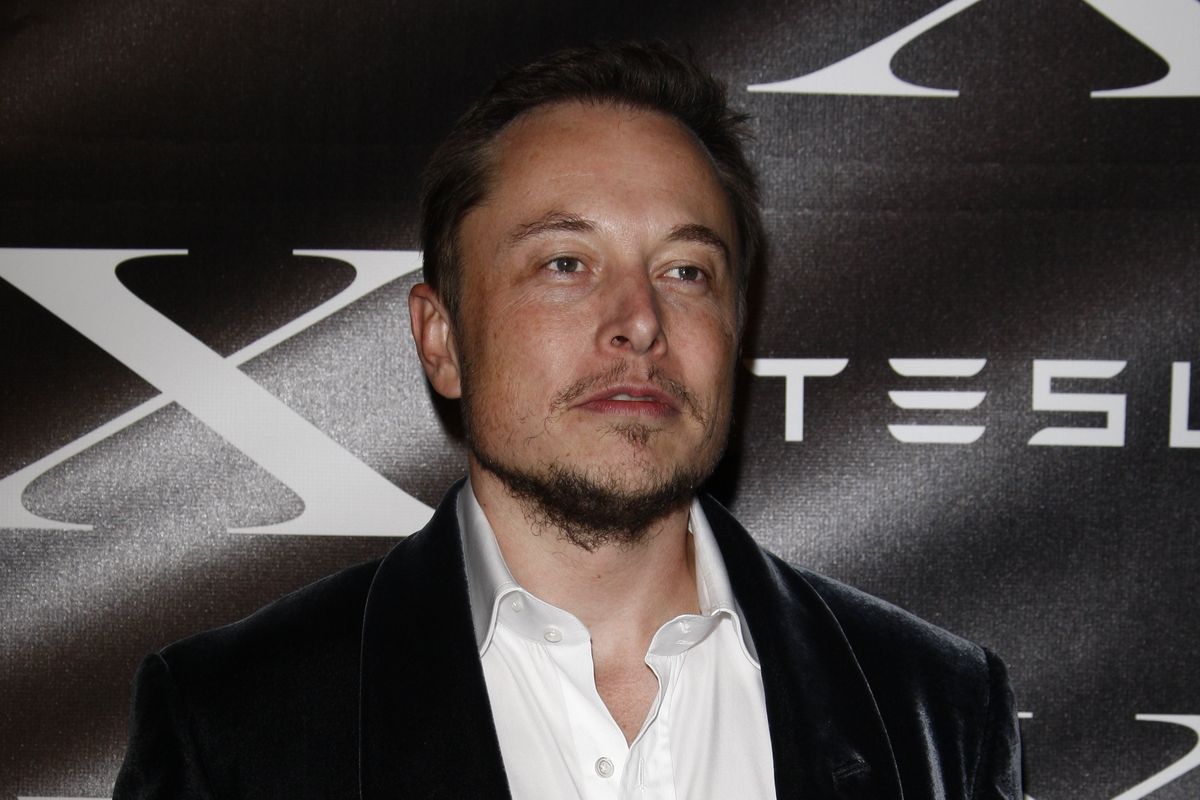 (Shutterstock)
Add brain-implant tech and game development to the list of things billionaire entrepreneur Elon Musk is bringing to Austin.
Neuralink, Musk's "Fitbit in your skull" startup, is hiring four positions based in Austin, including three engineering roles, according to the Neuralink website.
Musk founded Neuralink in 2016 with the aim of developing a brain-machine interface system, which entails implanting a small gadget into a person's brain to track neural activity, similar to how activity trackers like Fitbit count steps, heart rate and other physical activities.
In a white paper published in the Journal of Medical Internet Research last year, Musk wrote that such a system "hold[s] promise for the restoration of sensory and motor function and the treatment of neurological disorders, but … [has] not yet been widely adopted."
The bulk of Neuralink's team is based in Fremont, California, where another Musk company—electric carmaker Tesla—has a factory. The Neuralink website currently has 17 job postings in the city, which is near Palo Alto.
But Musk has already signaled his affinity for Texas many times this year.
In July, Tesla announced a $1.1 billion factory in Southeast Travis County that will provide at least 5,000 jobs and produce its Cybertruck and its Model Y SUV. In exchange for meeting certain conditions, including a $15 an hour minimum wage, Tesla will receive significant tax rebates from Travis County and Del Valle ISD.
The company is also planning to hire game developers based in Austin, suggesting that Tesla's presence may go beyond manufacturing. "Our goal is to set the bar for what video games in a car can be; much of this is uncharted territory having never been done before," the job listing reads.
Amber Allen—CEO and founder of the local immersive technology firm Double A Labs, whose clients include Alienware, Verizon and Warner Media—said she isn't surprised that Musk and Tesla are attracted to the area.
"Austin is a great hub for tech, design, and augmented reality," she said.
"Many of the technologies inside a car can be daunting, especially with the new modern look inside," Allen added. "Turning the [transportational] journey into a game would improve the user experience and help them know the true value of what the car can do for them, but in a fun, immersive environment."
Last month, another Musk outfit—SpaceX—also posted a new job listing on its website for a resort development manager based out of its Boca Chica, Texas, launch facility. The employee would lead the creation of a Spaceport resort.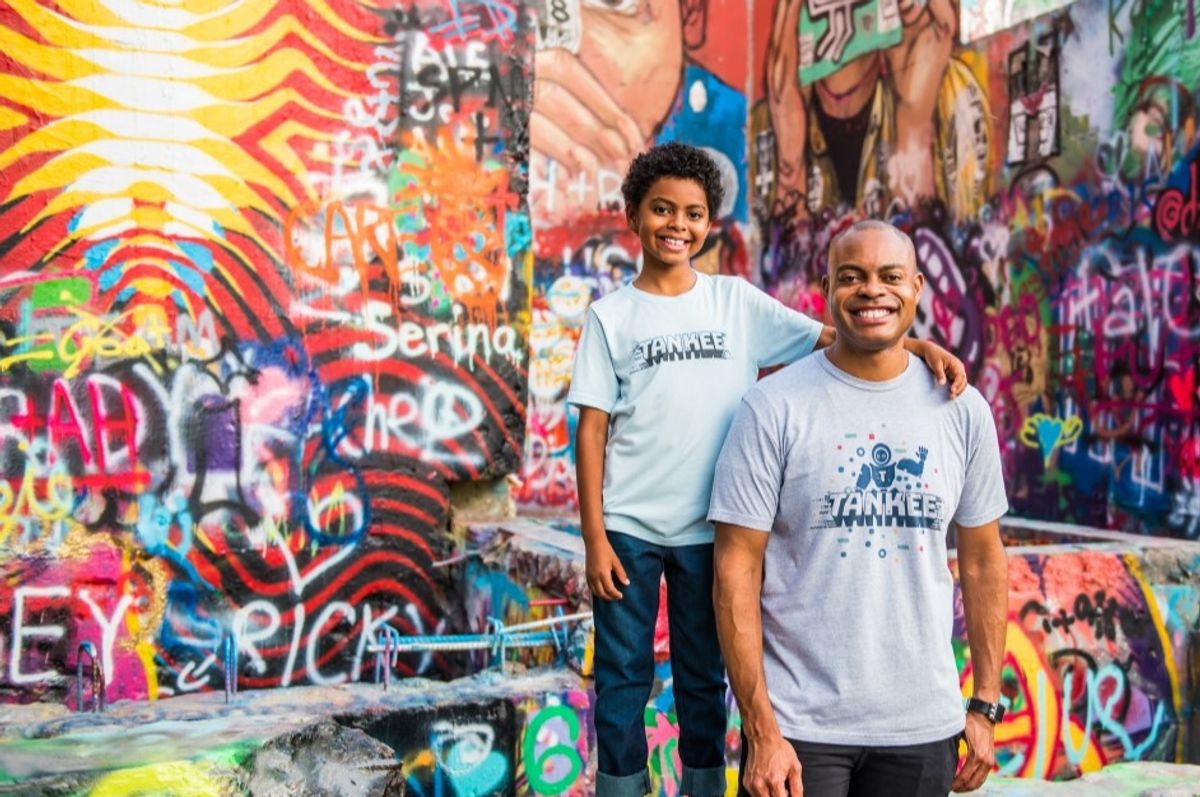 (Gerald Youngblood)
This summer doesn't look much like last summer for a lot of kids.
Camps are allowed to operate, but not all of them will; pools are up and running, but reservations and masks are required; and of course they're coming off months of at-home learning in a pandemic that is, for some, providing an excellent excuse to spend more time on their primary obsession: playing video games or watching other people play them via streaming services.
All that time at home for kids has been an opportunity for Tankee, an Austin-based streaming video platform that offers a large library of content geared toward children of all ages. That library includes lots of walkthroughs/tutorials from top gamers about Minecraft, Roblox, and Fortnite as well as videos from influencers with their own massive following, such as Eh Bee Family and Thinknoodles.
Before the pandemic, users typically watched about an hour per day on average, with a noticeable spike on the weekends during the school year.
"What we've seen [since the pandemic hit] is the weekend has become every day," said founder and CEO Gerald Youngblood, who cited a 500% uptick in consumption as of May.
A parent's perspective
Part of that success can be attributed to Tankee launching on Roku and Comcast's Xfinity set-top boxes. But Youngblood, who is also a parent, said it's also because the platform provides a safe place, which isn't always true of other streaming services.
"Parents tend to do one of two things. Either they tell their kids to turn up the volume in case a swear word comes up, or they're hovering behind them watching over their shoulders," he said. "But the whole time parents are doing this, they're not actually doing other things, right? They're not reading their book, washing the dishes, or [working]."
Monitoring what's being watched online can be quite a challenge for parents who are weary of inappropriate content on platforms like YouTube and Twitch. He launched the company in 2018 after recognizing many popular streaming platforms were exhausting to police for young eyes.
"With YouTube you don't know what that next video is going to be. Even if you feel comfortable about what they're watching, you don't know what the next video will be," he explained. "And it's far too easy for kids to get into things that are not just inappropriate, but damaging."
All the videos on Tankee's platform are screened by a team of curators, and about a third of its library is produced in-house.
The big questions
NEW Germ-Busting Video now on Tankee from our friends at @KUncomplicated to remind kids how to stay safe during the… https://t.co/K7NulAUUIF

— Tankee - Kids Gaming Network (@Tankee - Kids Gaming Network) 1585238222.0
Youngblood said he feels strongly about including content about important issues like the pandemic, and serious topics like systemic racism and the police protests happening in Austin and all around the country.
The pandemic led Tankee to produce videos that went over best practices for social distancing, hand washing, and more. It was done in an animated video so that the topic wasn't so ominous or scary for children.
Youngblood said producing content that's a good fit for the platform's young audience is the key, which meant that tackling racism required a different strategy. "Injustice and brutality is a much tougher thing for us to address on the platform," he said.
"As a Black founder, it's really important to me that we don't overwhelm kids with things that they are going to struggle to understand or make them fearful of the world. So we're taking a different approach, looking at ways to infuse more positivity with a message that they have value and to be kind to one another," he said.