Get connected with our daily update
(Ubuntu Life)
For pastors Zane Wilemon and Jeremiah Kuria, 2020 wasn't all bad.
In November, their Ubuntu Life company's espadrille—a fabric-topped, rope-soled shoe—earned a coveted place on Oprah Winfrey's Favorite Things List and was featured in O, The Oprah Magazine's last print edition this month before the publication continues digitally in 2021.
---
"We've found dozens of gifts from Black-owned businesses that deserve to be celebrated," Winfrey announced. Fifty of the 72 products that made the cut were created by Black-owned or -led companies.
Ubuntu Life is in good company on the list that also features designer Telfar Clemens whose bags are used by U.S. Rep. Alexandria Ocasio-Cortez; Grace Eleyae's silk and satin pillowcases; foot care products from Foot Nanny that's making its seventh appearance on the tally; Ayesha Curry kitchenware; and gold door-knocker earring hoops created by Simone Smith.
The word "Ubuntu" represents the interconnectedness of people, and means, "I am because we
are." It became popular in South Africa after being cited by Nelson Mandela and Bishop Desmond Tutu at the end of apartheid.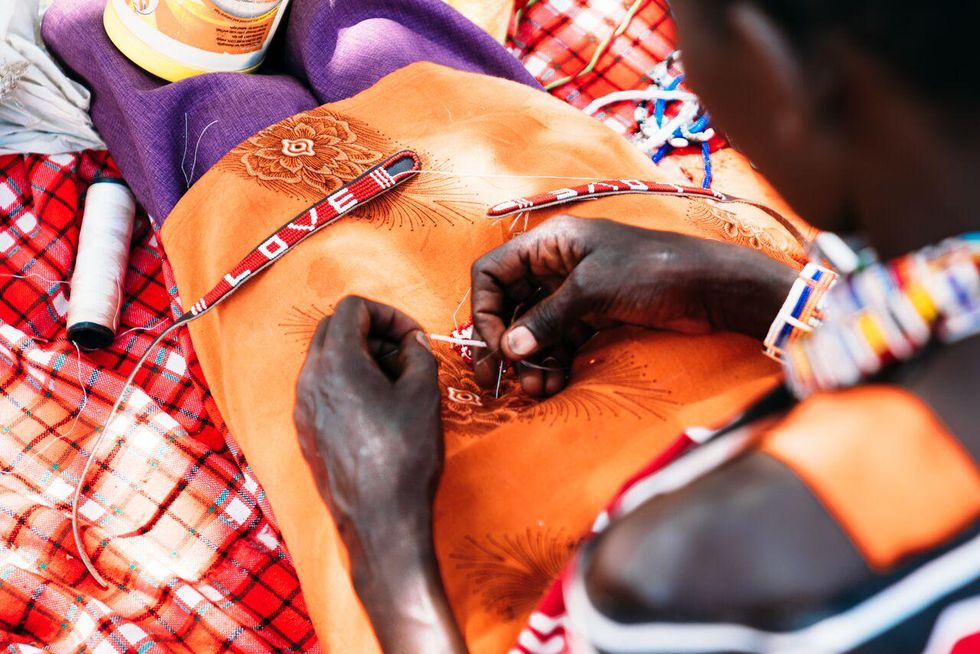 Detailed beadwork made by Maasai women is featured on bracelets produced by Ubuntu Life.(Ubuntu Life)
Kenyan Kuria and Austinite Wilemon met in the Republic years ago, eventually creating a Maai Mahiu center to provide education, pediatric therapy and medical care for children with disabilities. Once the facility was up and running, in 2011, nine mothers of the enrollees staffed manual sewing machines in a small, rented room and created shopping bags, coffee sleeves, bandanas and coasters for sale. Seeing success, the pastors bought and rehabilitated 11 acres nearby, transforming the property into the group's Maker Mum Sewing Studio that enabled the workers to produce more sophisticated products.
With a 2012 expansion in the Ngong Hills, Maasai women crafted beaded work, gaining income in the process. A cafe followed in 2013 and a water bottling plant in 2015. Their first shoe, a colorful espadrille dubbed the Afridrille, launched in 2018 on entrepreneur funding site Kickstarter and was soon accompanied by handmade bags and bracelets offerings, products sold under the public corporation Ubuntu Life formed in 2019. The stores are in Kenya as well as internationally, and the Ubuntu Life Foundation is a partner, a charitable organization that provides pediatric health and special needs education across the region.
In her magazine, Winfrey brings attention to the company's suede Lamu Mule, or a flat espadrille without a back piece, that sells for $95 and is available in assorted colors. The celebrity elevated the shoe as one she "can just slide on" when she's rushing out the door.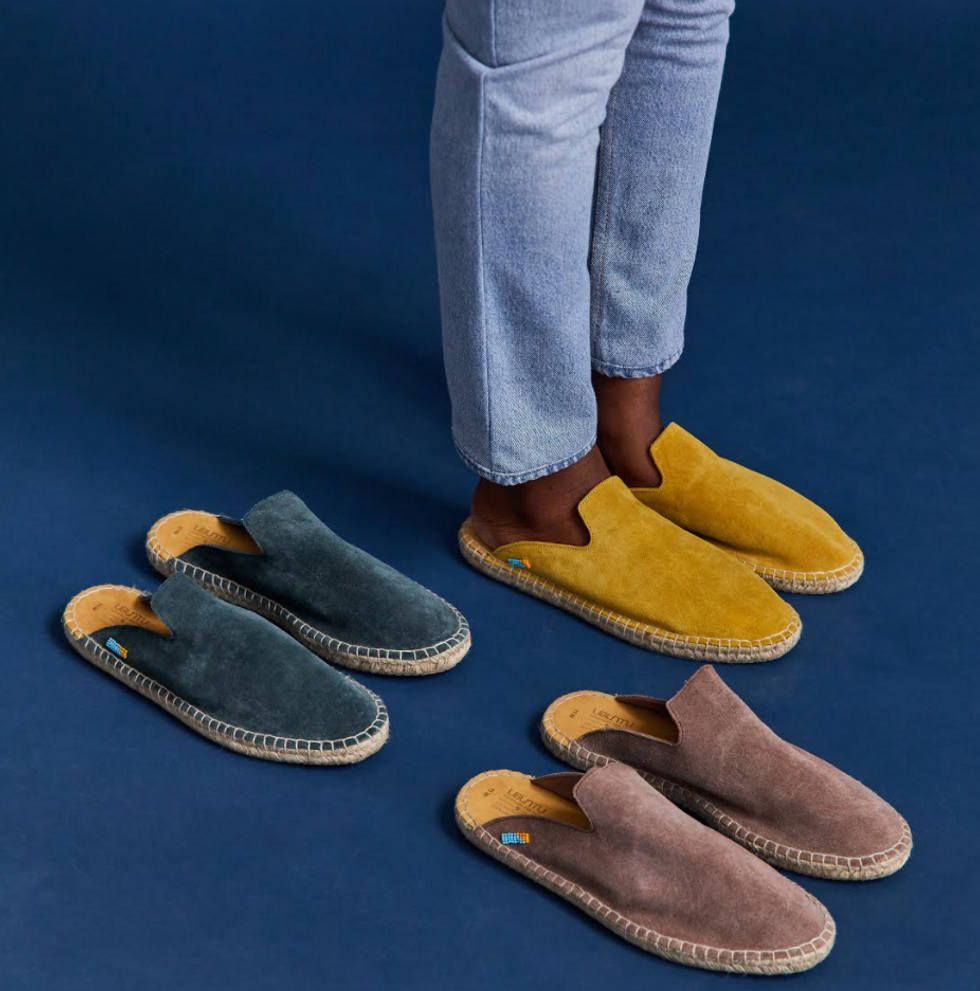 Mules produced by Ubuntu Life were featured on Oprah's Favorite Things 2020 List. (Ubuntu Life)
Wilemon said he found the recent accolades "amazing."
From the Nov. 6 launch of Winfrey's list through Dec. 13, the business reported a 90% increase in its sales, year over year. Currently, Ubuntu Life has six full-time and two part-time employees in Austin, with more than 200 full- and part-time employees in Kenya along with 300 Maasai Maker Mums who create the company's beaded products, he said.
But even that wasn't enough for the rise in public interest in the company following Winfrey's announcement.
"We hustled hard to prepare for the Oprah bump," Wilemon said.
Although he said the team was "totally caught off guard" by the list, they were notified about the selection a month prior to the publication. Staff expanded its production facility to allow for more shifts to manufacture shoes, increasing its volume from 120 shoes per day to almost 200 shoes per day, Wilemon said. The business worked to ensure that enough capital was available to buy the raw materials needed for the final product, he said.
"We are incredibly grateful for the opportunity, and what a way to end 2020 than saying we were selected as one of Oprah's favorite things in her last print edition of O magazine," Wilemon said.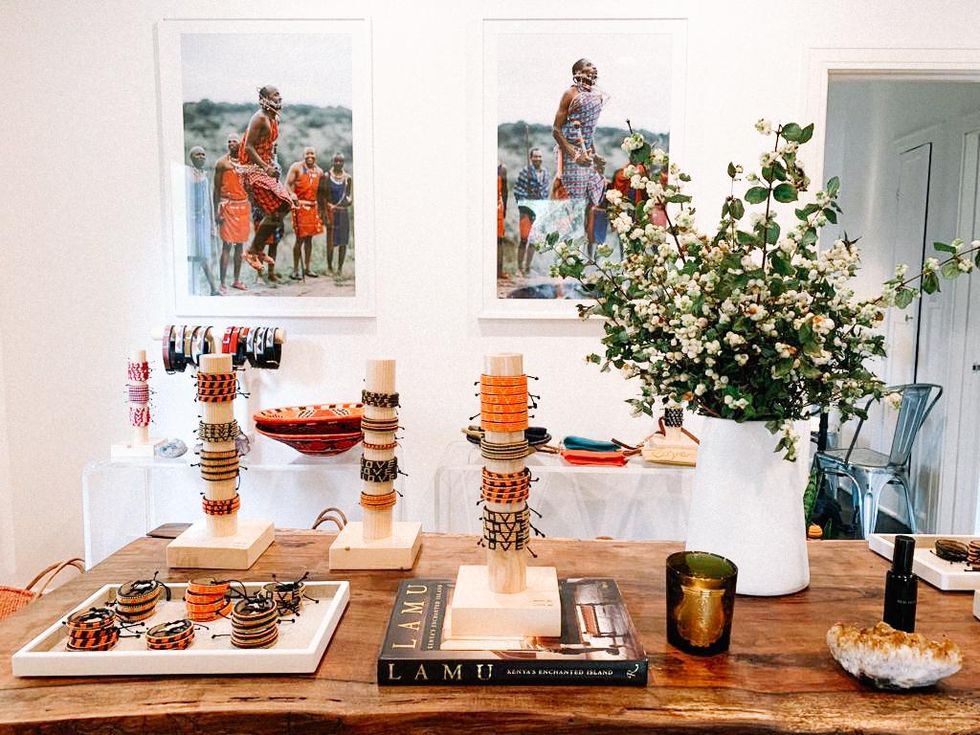 The U.S. headquarters for Ubuntu Life is in Austin and offers a showroom for its bags, bracelets and shoes.(Ubuntu Life)
Last December, in conjunction with Austin-based CBD company Canvas 1839, Ubuntu Life launched a line of products available in its local showroom as well as online, with part of the proceeds supporting its pediatric health programs.

This past year, more of Ubuntu Life's full product line has become available on Amazon and local stores, including its U.S. headquarters and showroom at 908 West Mary St., Austin. Retailer Nordstrom picked up the company's woven beaded bracelets depicting positive sentiments such as "peace," "believe," and "love," and, recently, the company added masks to its repertoire. Although Ubuntu Life transitioned to a for-profit business at the beginning of 2020, the Ubuntu Life Foundation remains a non-profit organization, Wilemon said.
In 2019, funds from the Foundation enabled 372 patients to be seen in medical camps; 486 children to be treated by the group's health program; 120 students to receive individualized education programming and/or physical therapy; and 103 full-time jobs to be generated.
But, Oprah isn't the only celebrity who has noticed the burgeoning business.

New Orleans Saints quarterback Drew Brees became an ambassador for the brand and organization following his family's 2019 trip to Kenya. He donned a pair of custom-designed Ubuntu cleats on the field as part of the National Football League's #MyCauseMyCleats to bring awareness to the charity.
Television host Jimmy Kimmel, professional beach volleyball player and U.S. Olympian Kerri Walsh Jennings and rocker Bono have supported the program, further expanding the brand's popularity, Wilemon said.
"We are thrilled when we see new people coming to learn about Ubuntu Life," he said. "Every new customer brings more opportunities for our team and we can't wait to share what we have in store for everyone next year."
Last fall, Janneke Parrish was pushing hard in her advocacy at Apple. She wanted to see flexibility with remote work, pay equity and for Apple to respond to Texas' six-week abortion ban with paid time off and coverage for the procedure under the company's health insurance plan.
Then, in October last year, she was fired.
Parrish, who lives in Round Rock and worked at Apple's Austin campus as an Apple Maps program manager for about five years, is a leader of an internal movement at the tech giant. It comes at a time when the company is expanding its local presence with a new $1 billion Northwest campus with space for 5,000 employees.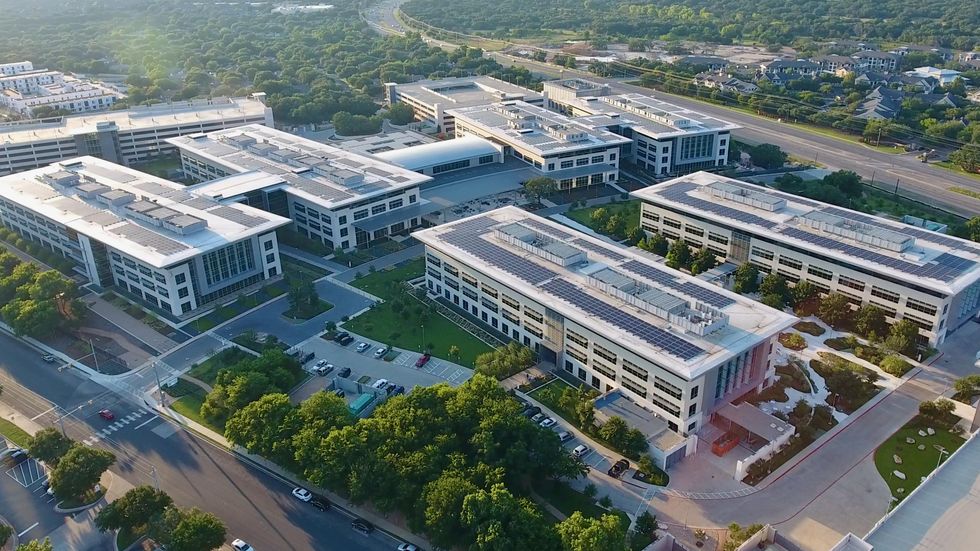 Parrish worked at this Apple campus on West Parmer Lane. (Steven Joyner)
In August, the movement known as #AppleToo launched a website with the goal of organizing employees and sharing stories about alleged workplace harassment and discrimination. Austonia talked to Parrish and another former Apple employee who are part of the movement about their claims in what they observed while working for Apple.
"I've been advocating for members of my immediate team within Apple for several years," Parrish said. "And when I realized that the issues that I was seeing with my own team were true throughout Apple, there was a natural transition toward, ok let's expand this advocacy and instead be more of an advocate for everybody at Apple to ensure that we the workers at Apple are treated fairly and equitably and get treated as human beings."
In the lead-up to her firing, Parrish faced an allegation that she had leaked details from a recent all-hands meeting to the Verge. She says she suspects it's this, along with her advocacy, that influenced Apple's decision to fire her.
"I didn't do (the leak). And I know that Apple knows I didn't do this," Parrish said since a few employees including herself didn't have access to that meeting due to a system crash that day. "I was still placed under investigation."
As a requirement of the investigation, Parrish turned in her work devices. Before doing so, she wiped the files from her computer, saying she didn't want her personal files on Apple servers. After a few days on paid suspension, she says human resources called and told her she'd been terminated with the reason being that she'd deleted those files.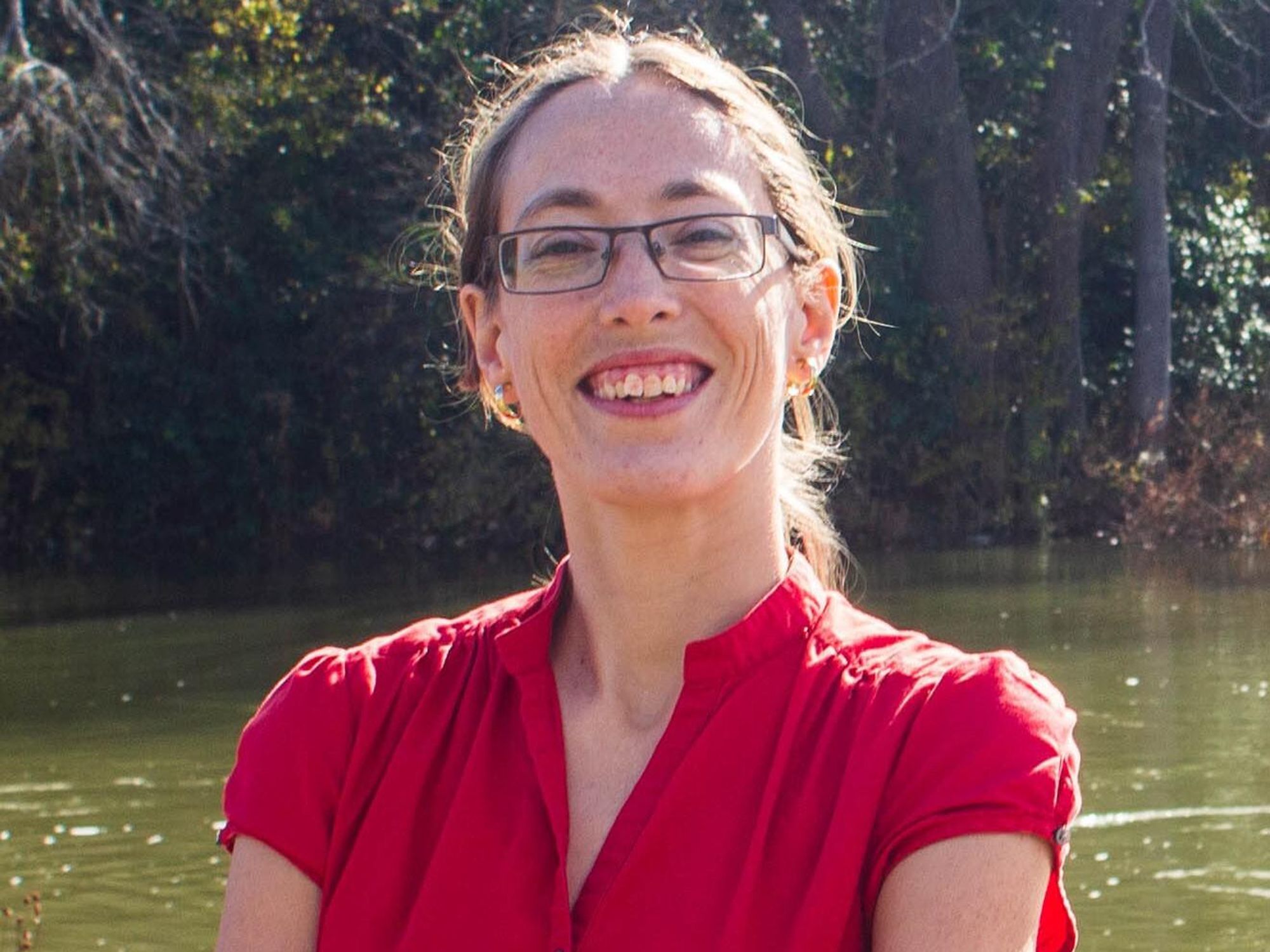 Parrish is one of the leaders of the AppleToo movement. (Janneke Parrish)
Before Parrish's firing, Apple was taking action on leaks and workplace organizing. An internal memo from 2018 noted a number of leakers they had caught were arrested. About a month before Parrish was fired, the tech giant had fired a senior engineering program manager for allegedly leaking confidential information. And in a September note, CEO Tim Cook sent a note to all Apple employees saying "people who leak confidential information do not belong" at Apple.
Austonia asked Apple about Parrish's case and other matters at the company. In an email reply, the company said:
"We are and have always been deeply committed to creating and maintaining a positive and inclusive workplace. We take all concerns seriously and we thoroughly investigate whenever a concern is raised and, out of respect for the privacy of any individuals involved, we do not discuss specific employee matters."
Another piece of Parrish's advocacy involved career opportunities for workers, particularly those based in Austin.
Even though Apple upped their presence in Austin in recent years, Parrish said Austin-area employees couldn't enjoy networking opportunities like California workers did as Apple events were held on the West Coast. Texan Apple workers shouldn't have to relocate to move up, she said.
"For those of us in Austin, I noticed, especially for my department, my career options were extremely limited," Parrish said. "I was told by a manager that if I really wanted to advance in my career, I would have to move out to California."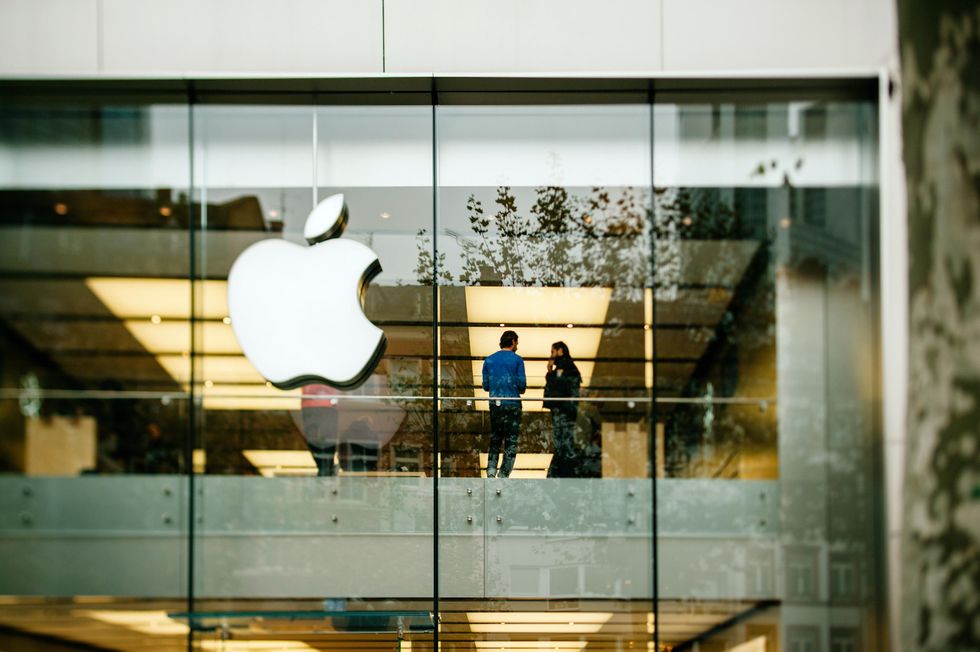 Parrish said Apple employees in Austin do not have the same career opportunities as those in California. (Shutterstock)
Austonia spoke to another member of the organizing group AppleToo. She requested anonymity to not hinder future job prospects in the tech industry. She'll be identified with the pseudonym Mary.
Mary said she's worked at Apple since 2008 in Austin, starting off as a contractor in customer support at iTunes and moving around over the years, leaving the tech giant earlier this month.
"It's too hard to advance and there are no opportunities for development so (I was) just kind of stuck in a dead-end job," Mary said.
Mary felt that another challenge was being a woman at a tech company. Starting out, she says she was the lowest paid in a training class of mostly men with pay of around $30,000, which rose to about $55,000 by the time she left.
But aside from pay, communication also proved to be a hurdle. To make her persona appear gender-neutral, she changed how her name was displayed on Slack, the interoffice directory and over email to just her first initial.
"The hard part was when I would have to get into a meeting with people then I felt like my voice is giving me away now," Mary said. "But when I could avoid having meetings, I felt like it did make a difference."
Mary says there's been some movement in the right direction. An internal memo in November affirmed employees' right to discuss pay after it had shut down employee-run pay equity surveys and an employee-run Slack channel. Earlier this month, it announced new efforts in a racial equity and justice initiative.
"We all want to see positive changes from Apple," Mary said. "We all want them to look at wage disparities. We'd like to see more diversity—more minorities in leadership positions, more females in leadership positions."
Still, Mary feels there's more to be done. "I wish Apple was more responsive at making bigger changes," she said.
The Texas French Bread Bakery, located on 2900 Rio Grande Street, has been completely destroyed after a fire erupted on Monday night.
The Austin Fire Department responded to the fire just before 11 p.m., where they arrived to see flames coming from the roof of the bakery. Firefighters fought the fire for about an hour before the roof collapsed.
While no one was injured in the fire, firefighters say the historic building was completely totaled.
AFD determined that the fire was accidental and caused by mechanical failure. AFD said the damages amounted to $1.6 million total: $1.1 million in structural damage and $500,000 in damage to the contents of the bakery.

This year, Texas French Bread will celebrate 40 years of business. Before the bakery occupied the building, it was the Rome Inn, a music venue that hosted 1970s artists like Stevie Ray Vaughan.