Get connected with our daily update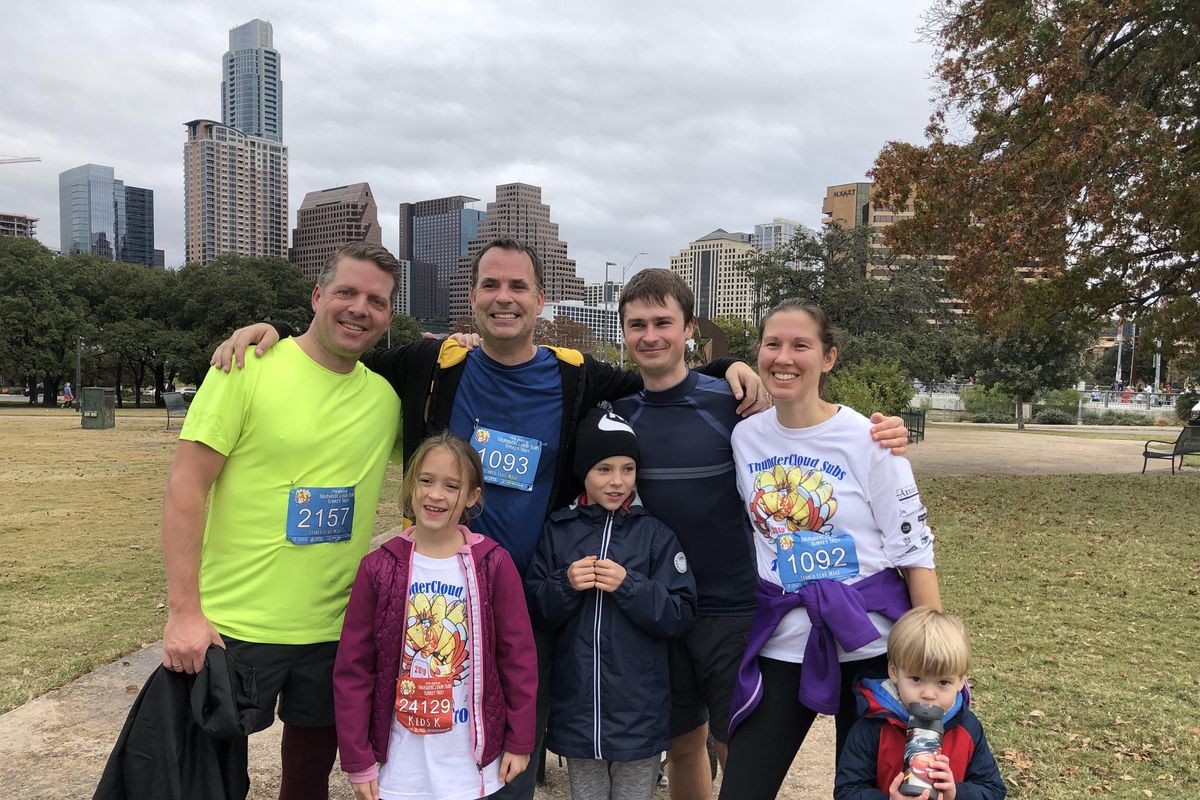 A Ukrainian family of five who just made it to Austin just got a big surprise to the tune of $35,000 raised via GoFundMe and a shot at a safe life in America.
---
Vitaly Makhov, his wife Olha and their three children have made the perilous journey of escaping their war-torn city of Irpin, near capital city Kyiv, after the Russia-on-Ukraine invasion began on Feb. 25.
When news bubbled that Russia was planning on invading Ukraine, Austin entrepreneur Dean Dzurilla reached out to Vitaly, who he had previously met through work and hosted when his family visited Austin in 2019. Dzurilla fondly remembered taking the Makhov family on the Turkey Trot and trick-or-treating for the first time with his own daughter Juliette while they visited.
Dzurilla said when Vitaly told him he wanted to come to Austin, he sprang to get the wheels in motion.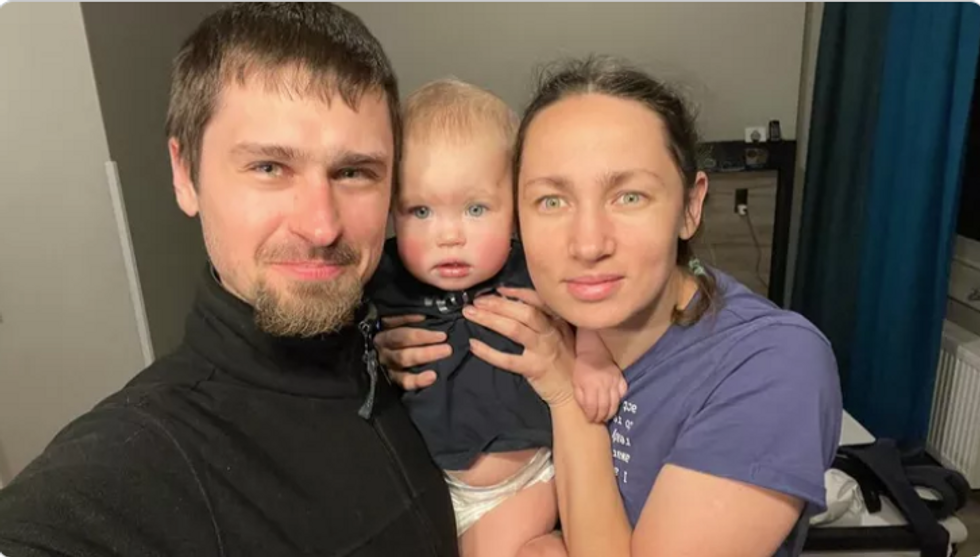 Vitaly and Olha waited as long as they could before they were forced to flee to Poland.
"I immediately reached out to my neighbors, knowing that they are going to come here, they're gonna need a place to live, they are going to be rebuilding their lives, they have nothing," Dzurilla said.
After waking up to loud noises and news of Russian rocket attacks on nearby cities in the early morning hours, the family with children aged 11 years, 6 years and 10 months, had packed all of their things into a single suitcase in less than an hour and headed for safety in Poland.
The five of them hopped from Poland to France to San Francisco, finally arriving in Austin late on Tuesday.
Dzurilla and his wife, Nicole, set up the GoFundMe campaign with a goal of $25,000 to get the family set up. The Dzurillas put in an initial donation of $500, told their circle about the cause and saw the campaign reach its goal in less than two days.
In addition to the monetary donations, Dzurilla said people have been coming to his home to drop off packages, clothes, toys, gift cards, furniture, checks to cover plane fare and one woman even offered to set up a monthly contribution into a savings account for the Makhovs.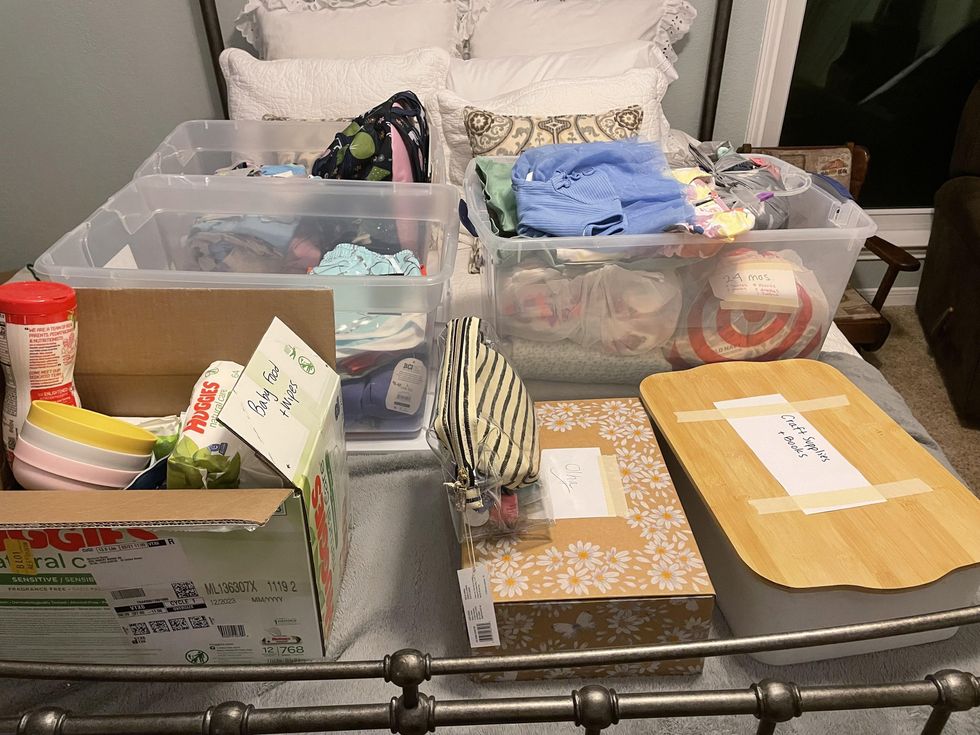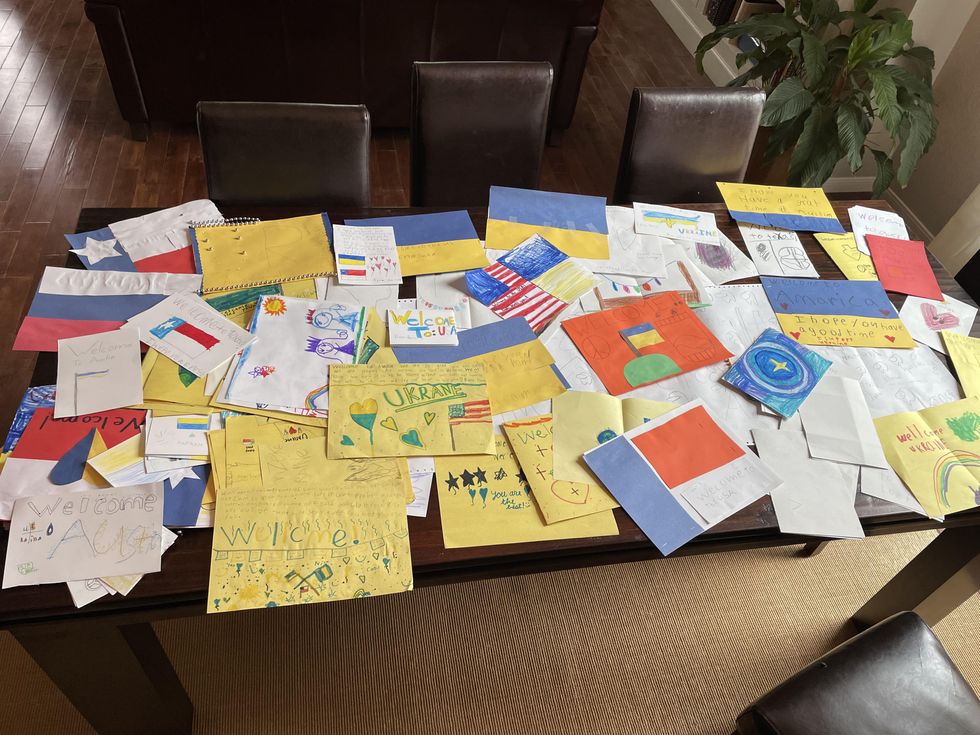 "People are so generous in Austin, they are such givers," Dzurilla said. "Austin has the nicest people in the world—I've been preaching that forever. That is the best part of Austin. It has nothing to do with the city, it has nothing to do with the weather, it has nothing to do with anything other than the people. The people are the secret that make Austin a great place to live."
The GoFundMe has since been updated to a goal of $35,000, hovering at $32,899, to go toward buying a vehicle, housing, food and clothes. The family will stay in Dzurilla's house before moving into a neighbor's guest house, while looking for more permanent housing.
"We're gonna go day by day, week by week, month by month, and then take it from there," Dzurilla siad. "We're going to find a house or apartment that we can put them in—something a little bit more permanent. We're looking to really make a home for these guys—not just a place to live, but a place to raise a family."
After making the heart-wrenching decision to flee, Dzurilla said the family is focused on paying their good fortune back to Ukraine to help those who need it most. Once the dust has settled, Dzurilla hopes to open up fundraising on a broader scale to help the people of Ukraine.
"I already know they're thinking, how can we impact others, where can we take this and make changes over there," Dzurilla said. "If it has this kind of traction, like it has, 100% this could be so much bigger than it is."
Austonia will speak with the Makhov family once they are able to get settled. If you'd like to help the family in the meantime, email Dzurilla at ddzurilla@gmail.com.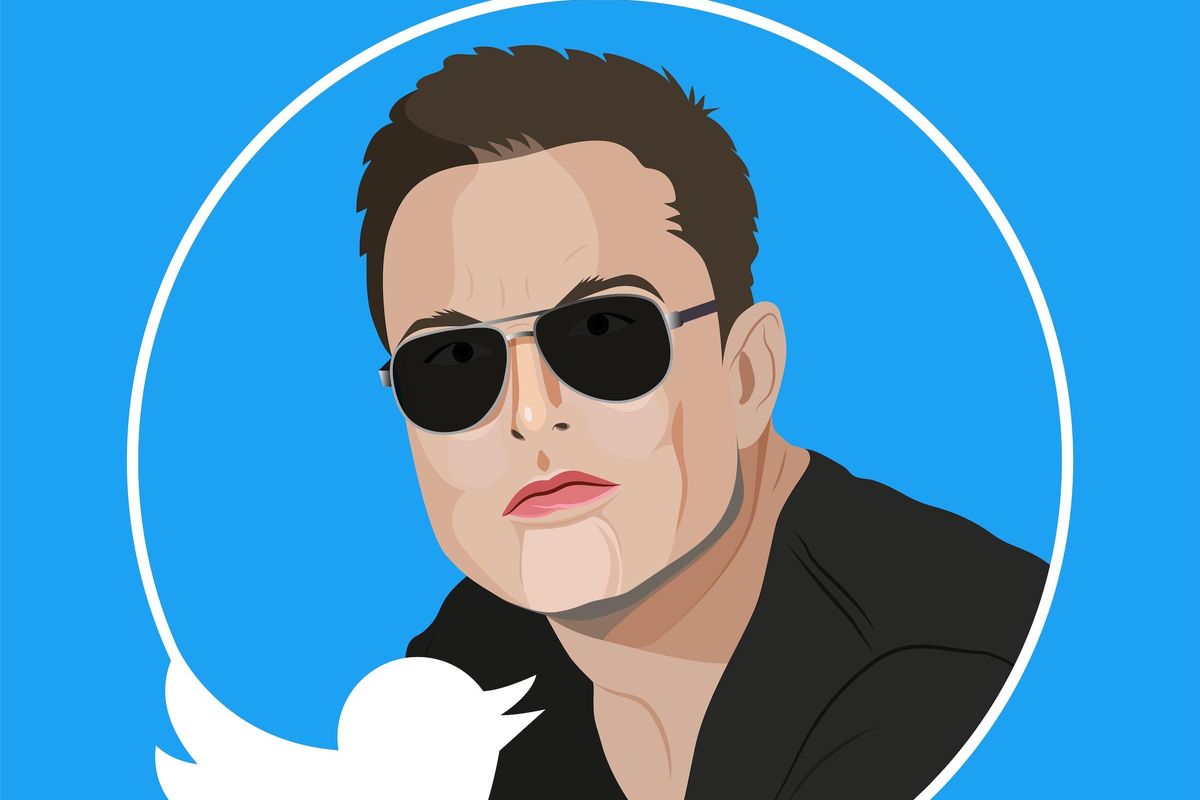 Shutterstock
Elon Musk has proposed once again to buy Twitter for $54.20 a share.
The news that Musk is offering to carry on with the $44 billion buyout was first reported by Bloomberg. Now, a filing with the Securities and Exchange Commission shows Musk made the proposal in a letter to the tech giant on Monday.
The New York Stock Exchange temporarily halted trading in Twitter stock twice Tuesday, first because of a big price move and the second time for a news event, presumably the announcement of Musk's renewed offer.
While the per share offer price on this latest proposal remains the same as the original offer, it's unclear if Musk has made other term changes or if Twitter would reject it. According to other reports, a deal could be reached this week.
The stock closed at $52.00/share Tuesday, indicating market uncertainty around the $54.20 offer.
After Musk informed Twitter of plans to terminate the original agreement in July, Twitter sued. A trial has been expected in Delaware Chancery Court on Oct. 17.
With the proposition of a buyout on the table again, it revives the question of whether Musk might move Twitter from San Francisco to Central Texas.
He's done so with some of his other companies. Tesla's headquarters in southeast Travis County had its grand opening earlier this year and tunneling business The Boring Company moved to Pflugerville. At least two other Musk companies, SpaceX and Neuralink, have a Central Texas presence without being headquartered here.
Technology journalist Nilay Patel this afternoon voiced concerns that owning Twitter and Tesla together could be problematic for Musk, as his Tesla manufacturing facilities in Germany and China are both in countries that have disputes with Twitter over content moderation and censorship.
Telsa shares fell after the Twitter news became public, before rallying to close up, at $249.44.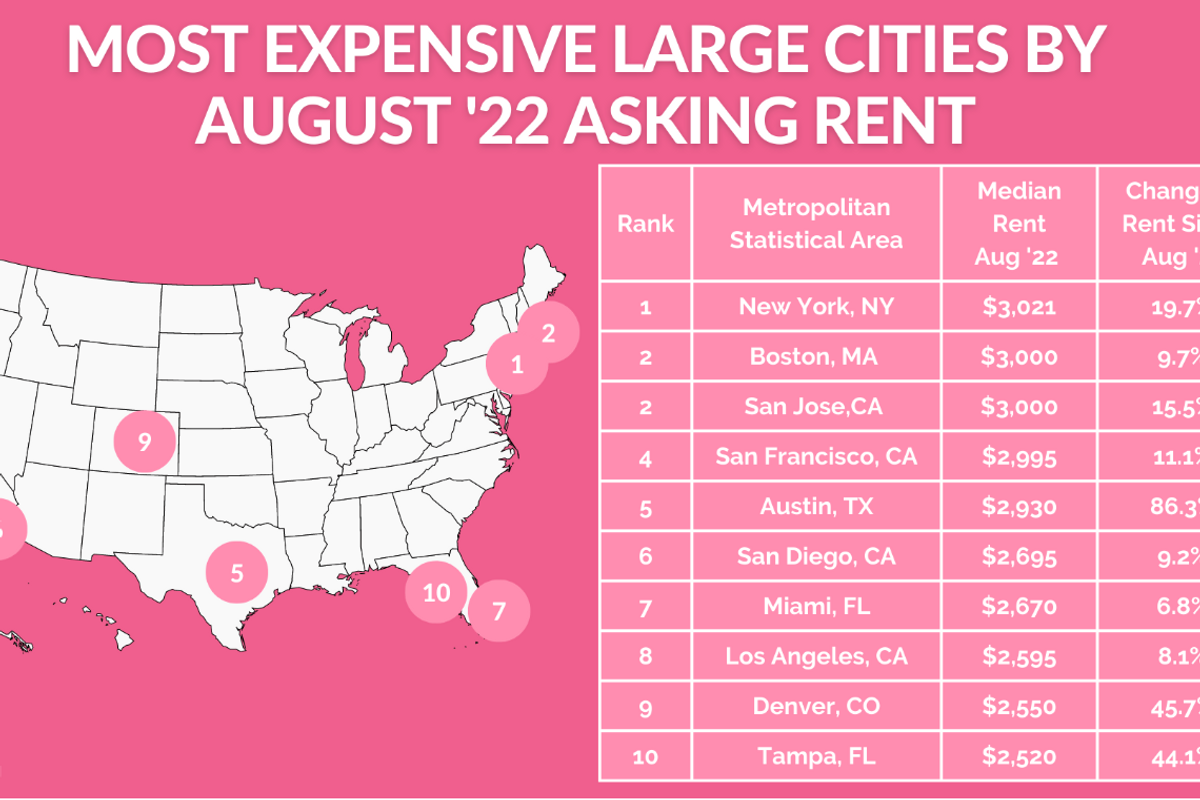 Dwellsy
While searching for a place to live, Austin renters will face monthly rates of nearly $3,000, a recent guide from rental marketplace Dwellsy shows.
The median rent in August this year was $2,930, a more than 86% increase since August 2021. That's $820 more than the nationwide median asking rent in August and puts Austin just below the Bay Area, Boston and New York for large cities with the most expensive asking rent.
"Within this group, Austin, TX stands out for the highest increases in asking rent, which has nearly doubled since this time last year," the study notes.
Outside of those large cities, however, others are seeing even higher rent spikes. Metro areas that ranked above Austin in one-year increases include those like Kansas City, MO with a 112% change in rent since last August and Tucson, AZ with a 124% change.
The data reflects large apartment communities, single-family homes and 2-6 unit buildings.