Get connected with our daily update
(Video by Steven Joyner)
A massive underground light rail system running through downtown Austin could be in the city's future. The downtown transit tunnel would separate the light rail lines proposed under Project Connect—Capital Metro's 20-year, $7.1 billion overhaul of the city's transit system—from street traffic in an attempt to make public transit safer and more reliable.
---
Last month, Austin City Council unanimously approved a measure to add Project Connect to the Nov. 3 ballot, where it will be up to voters to decide whether to approve and fund the plan with an increased city property tax rate.
The proposed tunnel is still being developed, but preliminary maps show its rough pathway is south from 11th and Guadalupe streets to Republic Square; east along 4th Street to the Downtown Station, which is between Trinity and Red River streets; and north along Trinity to 12th Street. The tunnel would also continue south from the Downtown Station to the Mexican-American Cultural Center on Rainey Street, where one of the proposed light rail lines would then progress above ground across Lady Bird Lake to the Austin-Bergstrom International Airport.
Capital Metro will determine the estimated specifications and costs of the proposed tunnel during the next phase of engineering later this year. The tunnels coincide with the downtown portions of two proposed light rail lines where "maximum conflicts exist and can be avoided," an agency spokesperson said in an email to Austonia.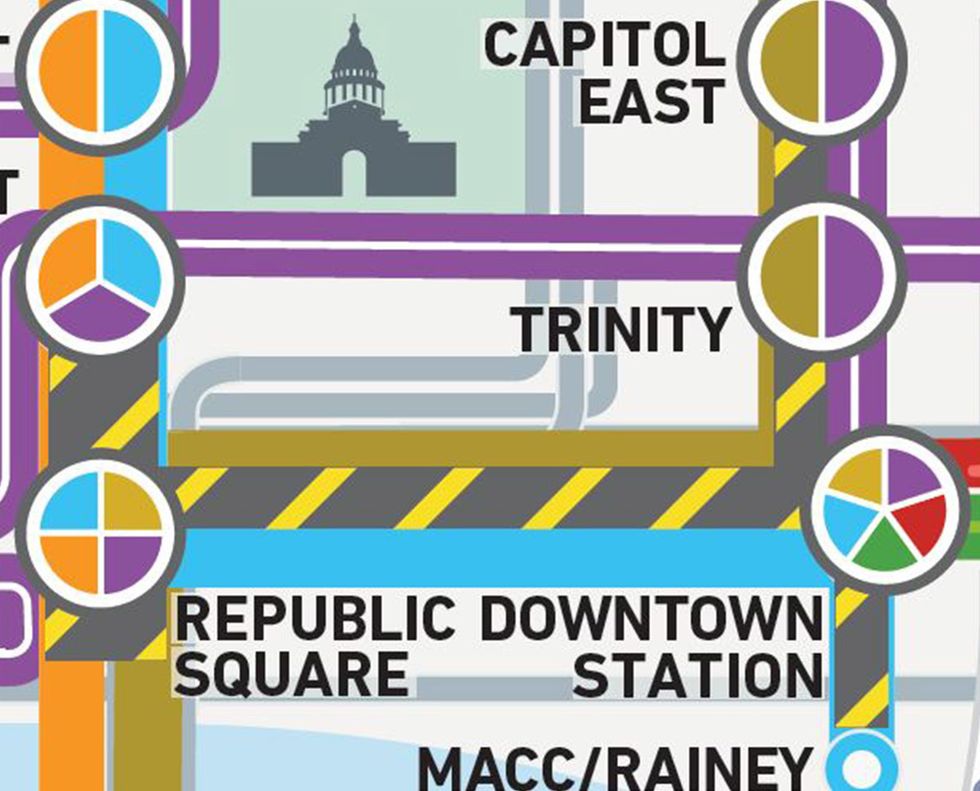 While the Austin Chalk—dense, hard, native limestone found beneath the city—could be seen as an obstacle for the tunnel, it is actually not, according to the city spokesperson.
"The Austin chalk and limestone are very good materials for tunneling," she said. "The engineering phase will identify any potential geological issues."

The main barrier remains the cost for such a project.
Council members approved a scaled-down version of the Project Connect plan due to economic uncertainty brought about by the pandemic. An earlier version, approved by council in June, would have included three light rail lines and cost $10 billion.
If approved by voters, the $7.1 billion plan will increase the city property tax rate by 8.5 cents. For the median homeowner, this means their annual property tax bill will be about $276 higher.
In addition to taxpayer dollars, CapMetro will still need to seek an additional $3.15 billion in funding—45% of the total budget—from the federal government.
More drone footage here: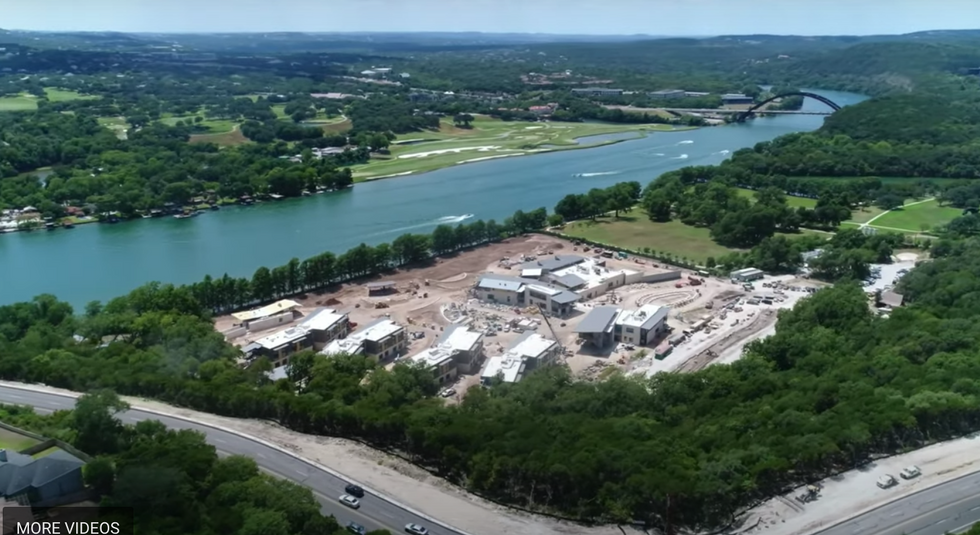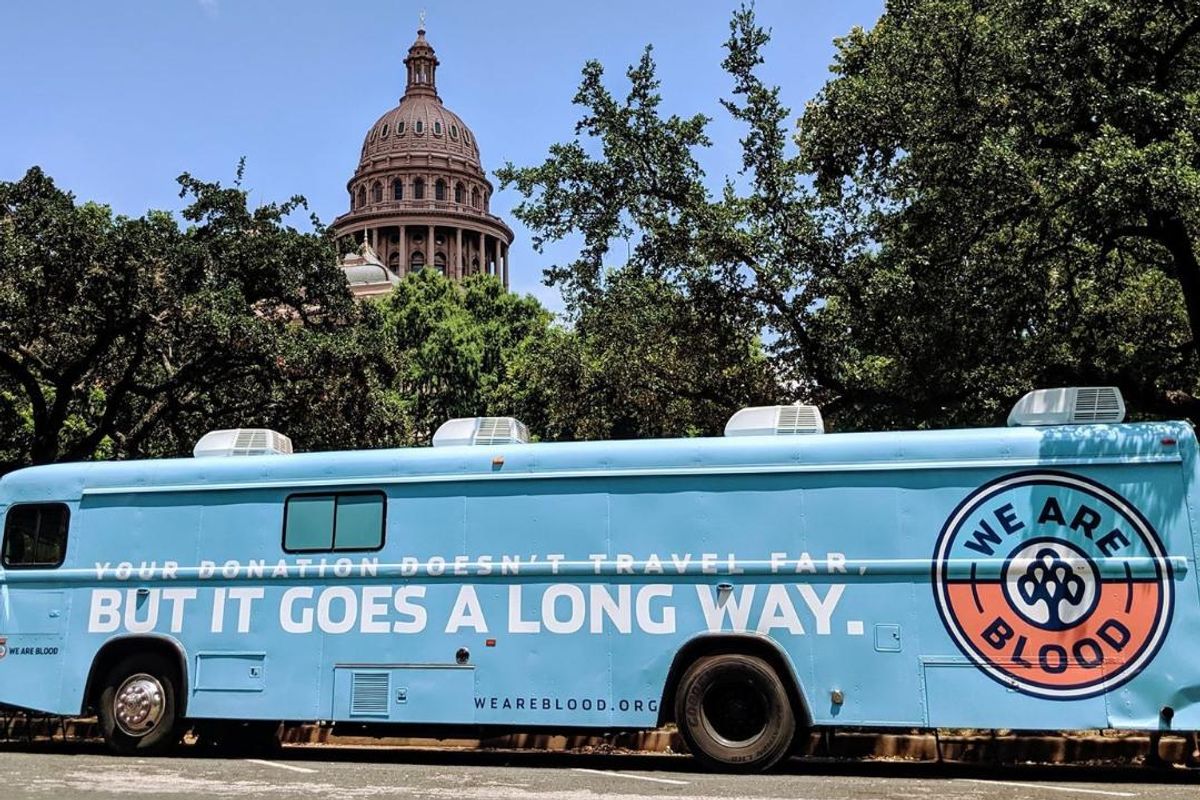 Communities are rallying together after an 18-year-old shot and killed 19 students and two teachers at Robb Elementary School in Uvalde, Texas.
Funds from organizations all around the state–including from Austin's own Los Verdes–are being raised to support families affected by the tragedy. Here's how you can help.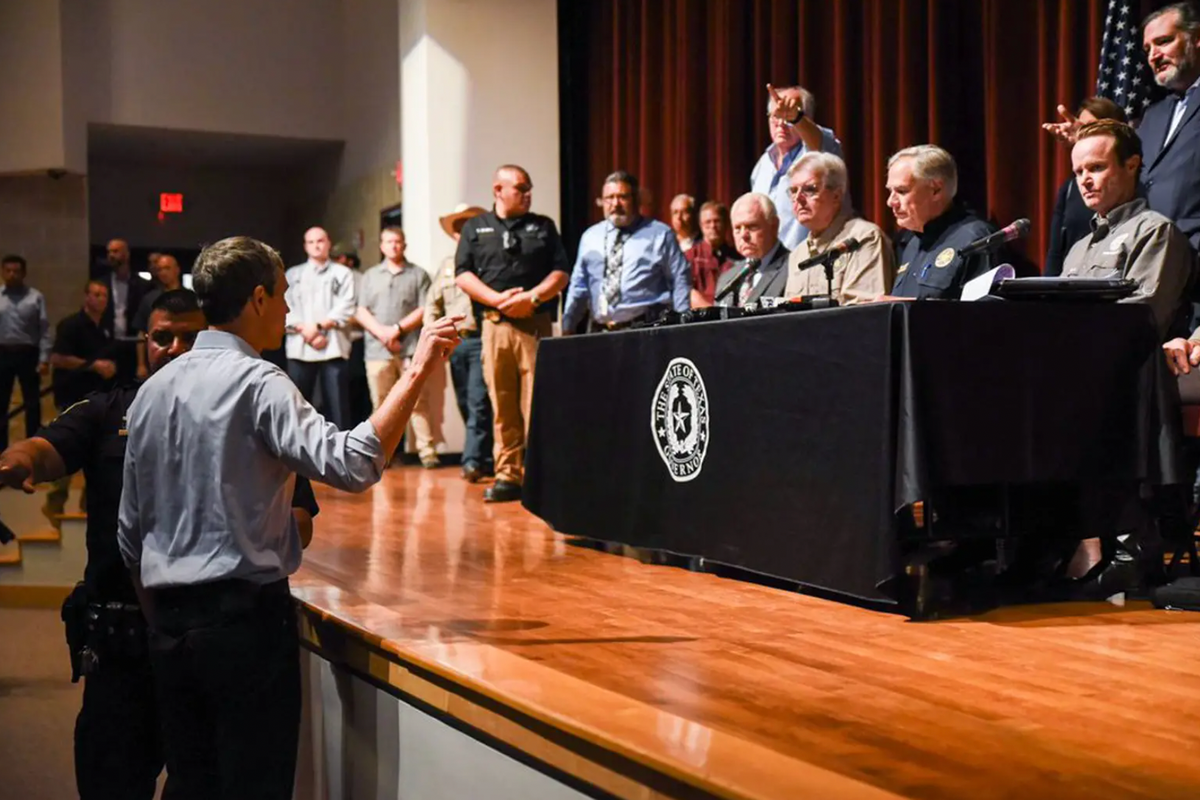 By Patrick Svitek
Beto O'Rourke caused a dramatic scene on Wednesday when he angrily confronted Gov. Greg Abbott at his news conference about the Uvalde school shooting, yelling, "This is on you."
After Abbott was done giving his initial remarks, O'Rourke approached the stage and told Abbott he was "doing nothing" to combat gun violence. He said the Uvalde massacre, in which a gunman killed 19 children and two adults, was "totally predictable."
Some of the Republican officials onstage with Abbott quickly denounced O'Rourke, telling him to go away. Another man onstage used expletives to criticize O'Rourke for interrupting the event. O'Rourke was eventually escorted away amid the unruly scene.
"I can't believe that you're a sick son of a bitch that would come to a deal like this to make a political issue," Uvalde Mayor Don McLaughlin told O'Rourke at one point.