Get connected with our daily update
(Video by Steven Joyner)
A massive underground light rail system running through downtown Austin could be in the city's future. The downtown transit tunnel would separate the light rail lines proposed under Project Connect—Capital Metro's 20-year, $7.1 billion overhaul of the city's transit system—from street traffic in an attempt to make public transit safer and more reliable.
---
Last month, Austin City Council unanimously approved a measure to add Project Connect to the Nov. 3 ballot, where it will be up to voters to decide whether to approve and fund the plan with an increased city property tax rate.
The proposed tunnel is still being developed, but preliminary maps show its rough pathway is south from 11th and Guadalupe streets to Republic Square; east along 4th Street to the Downtown Station, which is between Trinity and Red River streets; and north along Trinity to 12th Street. The tunnel would also continue south from the Downtown Station to the Mexican-American Cultural Center on Rainey Street, where one of the proposed light rail lines would then progress above ground across Lady Bird Lake to the Austin-Bergstrom International Airport.
Capital Metro will determine the estimated specifications and costs of the proposed tunnel during the next phase of engineering later this year. The tunnels coincide with the downtown portions of two proposed light rail lines where "maximum conflicts exist and can be avoided," an agency spokesperson said in an email to Austonia.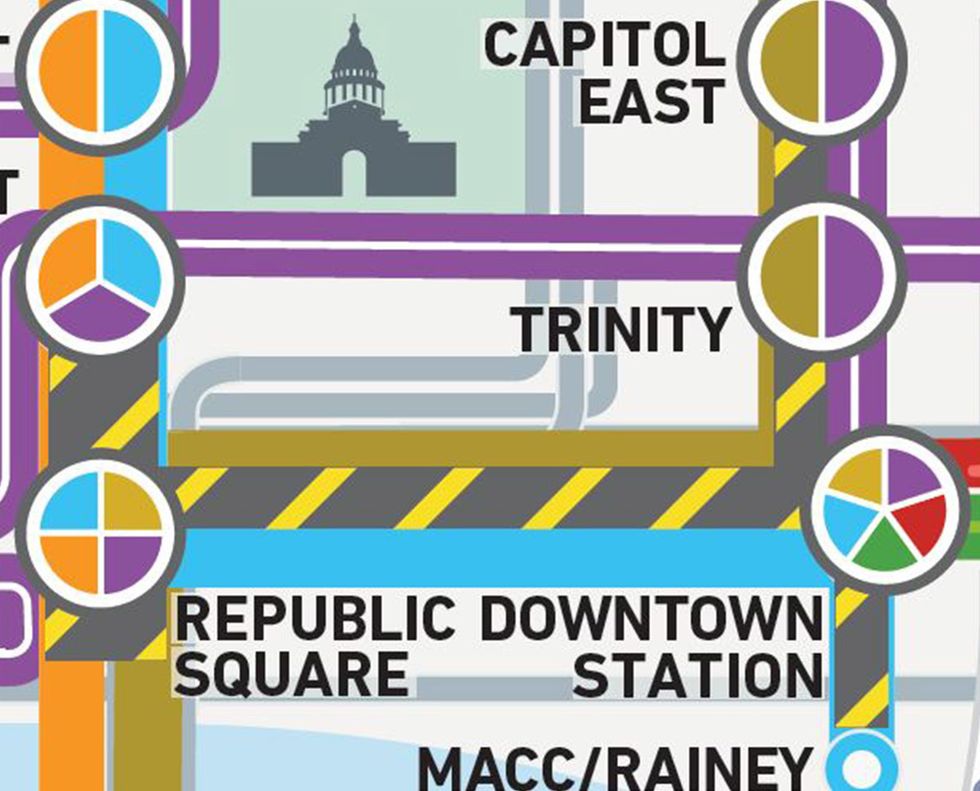 While the Austin Chalk—dense, hard, native limestone found beneath the city—could be seen as an obstacle for the tunnel, it is actually not, according to the city spokesperson.
"The Austin chalk and limestone are very good materials for tunneling," she said. "The engineering phase will identify any potential geological issues."

The main barrier remains the cost for such a project.
Council members approved a scaled-down version of the Project Connect plan due to economic uncertainty brought about by the pandemic. An earlier version, approved by council in June, would have included three light rail lines and cost $10 billion.
If approved by voters, the $7.1 billion plan will increase the city property tax rate by 8.5 cents. For the median homeowner, this means their annual property tax bill will be about $276 higher.
In addition to taxpayer dollars, CapMetro will still need to seek an additional $3.15 billion in funding—45% of the total budget—from the federal government.
More drone footage here: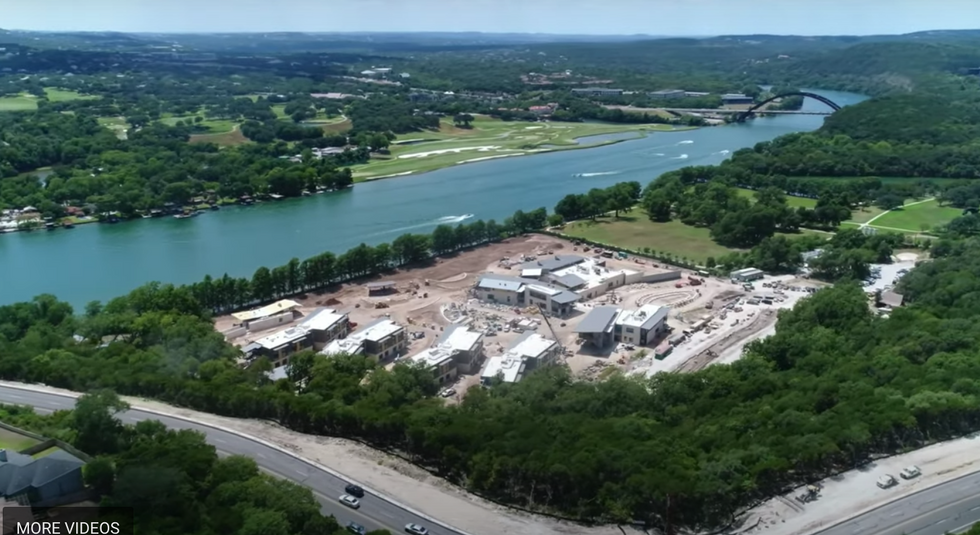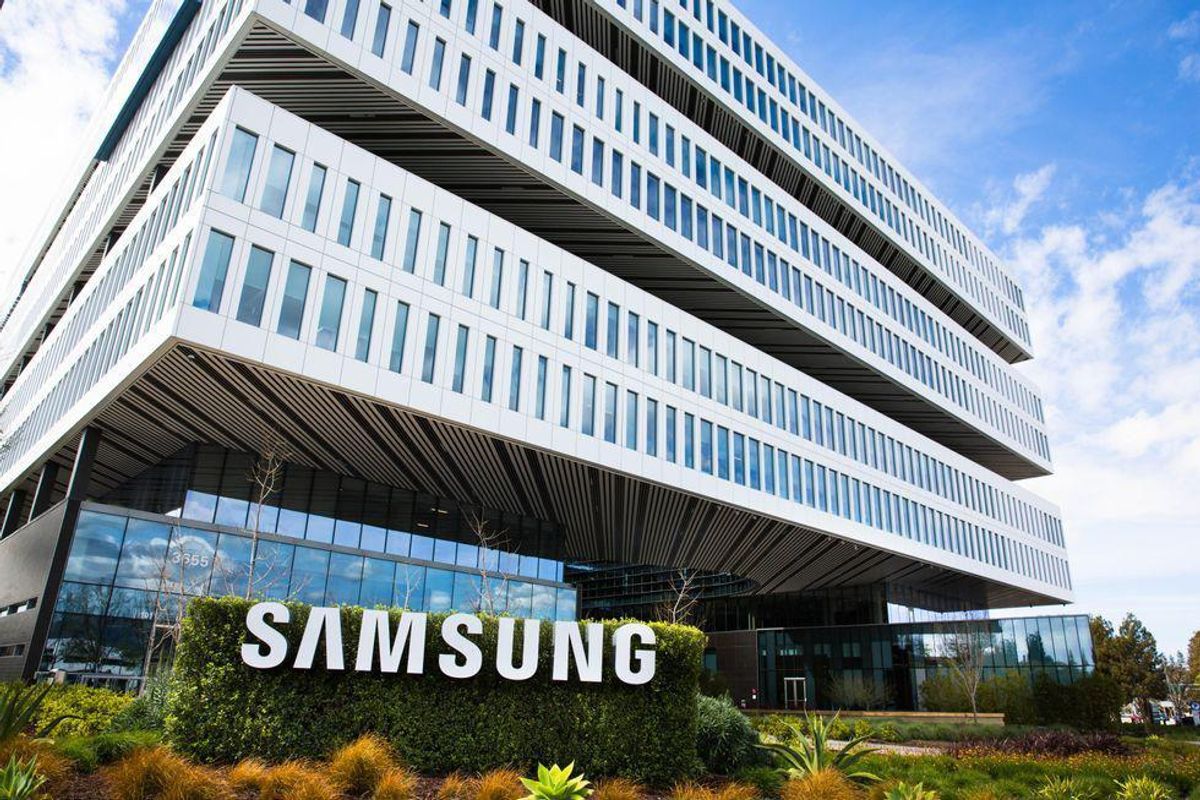 Samsung might soon be making more moves in the Austin metro.
The tech giant, which made waves as it announced plans to build a $17 billion chip plant in Taylor in late 2021, might be looking to expand in the Northeast Austin area, according to an Austin Business Journal report.
ABJ said the South Korean company is seeking more tax breaks from nearby Taylor and Manor school districts. The company filed documents requesting Chapter 313 incentives related to the breaks Saturday, and ABJ said each district will review the requests separately on Tuesday.
"While we do not have specific plans to build at this time, the Chapter 313 application process is part of our long-term planning to evaluate the viability of potentially building additional fabrication plants in the U.S.," Samsung Austin Semiconductor LLC.'s director of communications, Michele Glaze, told the ABJ.
But Samsung has made headlines for more than just the $17 billion plant: In early 2022, the company caught heat for two separate spills of millions of gallons of wastewater into tributaries near its semiconductor plant.
While no expansion is promised, ABJ speculates that expansions could occur at the 1,200 acre planned Taylor factory or near the chipmaking factory on Austin's East Parmer Lane. Both expansions could bring even more revenue and job opportunities to Samsung's Texas home.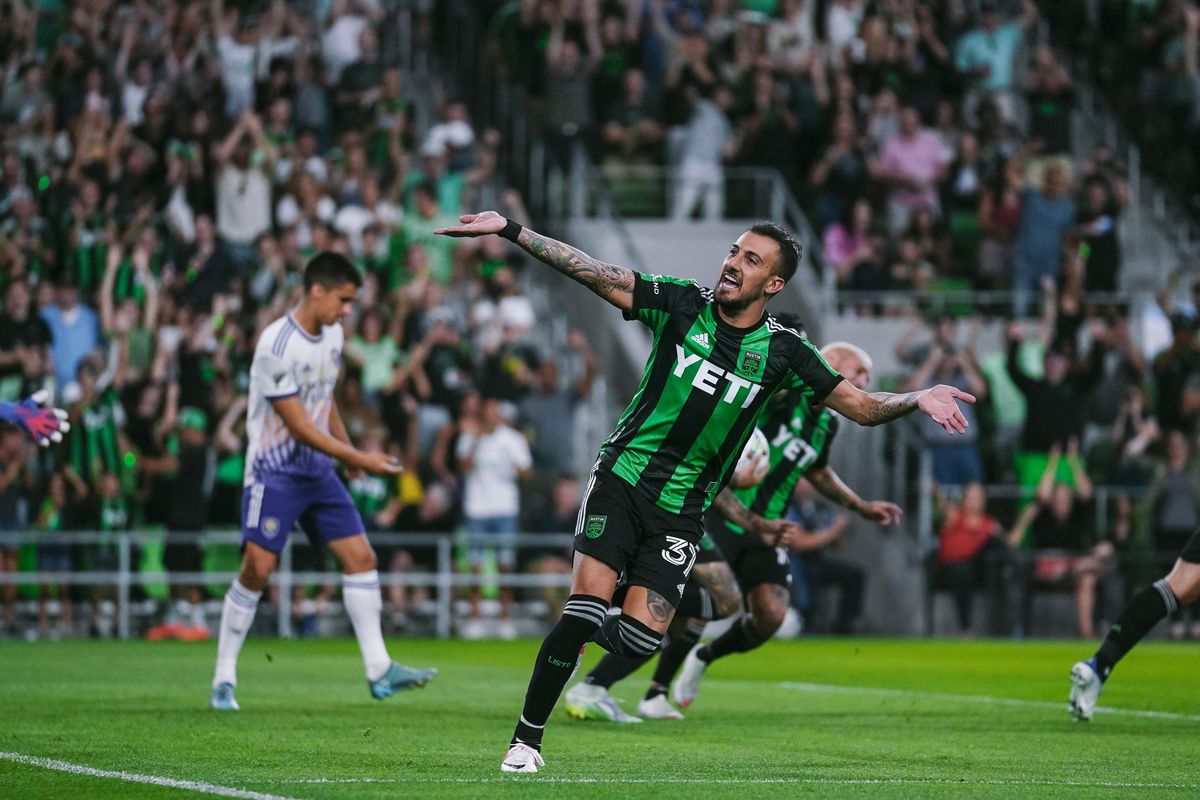 A first minute error gave Austin FC an early setback, but with the help of two red cards and two second-half goals, the Verde and Black still forced a last-minute tie in a messy home battle against Orlando City SC Sunday night.
With the 2-2 draw, Austin dropped from No. 1 in the MLS West conference but still earned a point in the standings thanks to a penalty kick goal from Sebastian Driussi and a breakthrough shot from striker Moussa Djitte, who scored his first goal with the club in the final minute of play.
Here are the top three takeaways from the match: