Get connected with our daily update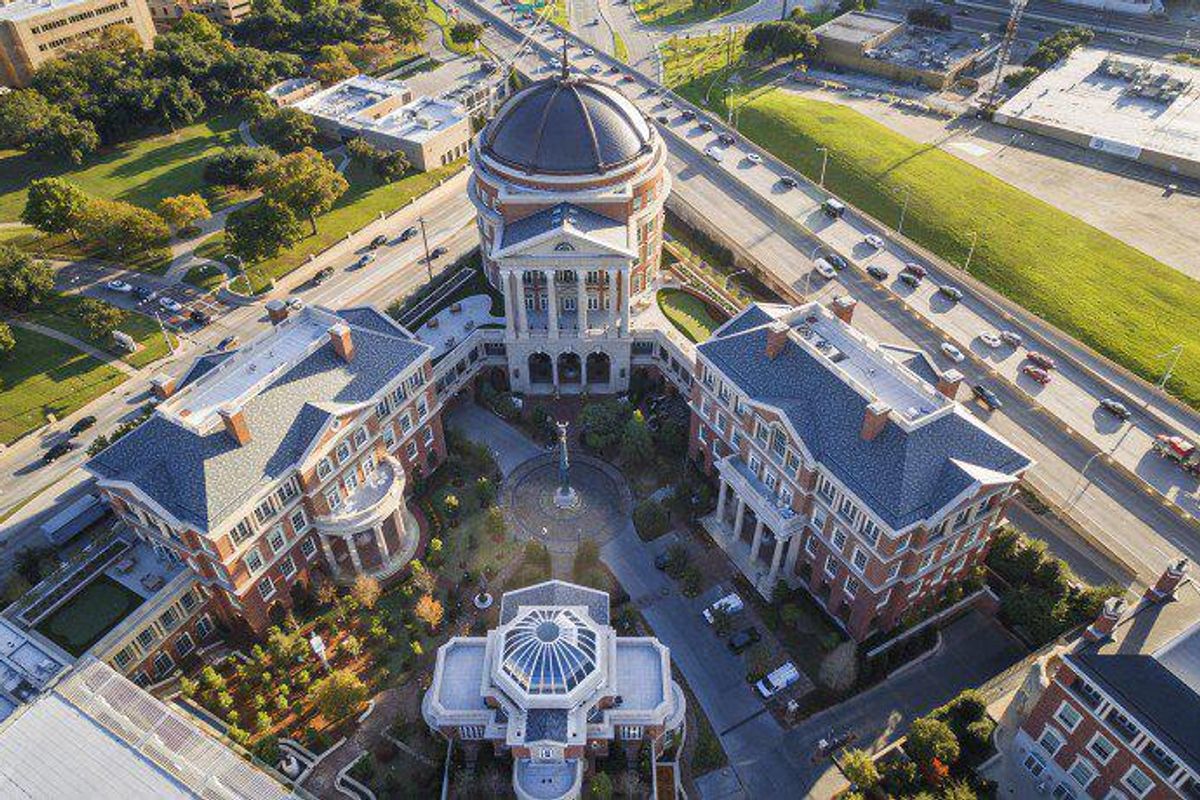 The University of Austin is launching its controversial "Forbidden Courses" program Monday with two weeklong sessions at the Old Parkland Campus in Dallas.
---
The courses, which were announced by the new, unaccredited university when it was launched in November 2021, will be attended by 80 students as they "cultivate the habits of civil discourse." The university said it will look to investigate a different question each week, starting with "Who am I as an individual?" as it encourages seminar attendees to "discuss and debate the most vexing questions of our time."
This week, the university announced new speakers at the inaugural event, including Marvel co-president Robert Steffens; Jack Abraham, CEO of venture capitalist firm Atomic; Katherine Boyle, General Partner of V.C. firm Andreessen Horowitz; military strategist Edward Luttwak; and Founders Fund Michael Solana.
The no-credit seminar will include eight courses, including:
"Free vs. unfree societies in the 20th century" with Niall Ferguson
"Free speech, religion and women's rights" with Ayaan Hirsi Ali
"Approaches to climate change" with Dorian Abbot
"The psychology of social status" with Rob Henderson
"Varieties of feminism" with Kathleen Stock
"Ideology" with Jacob Howland
"Capitalism: catastrophe or triumph?" with Deirdre McCloskey
"Black male writing from Richard Wright to Ta-Nehisi Coates" with Thomas Chatterton Williams
The "Forbidden Courses" earned its moniker from its founders, who said they created the university due to worries of restricted free speech on college campuses nationwide. Key figures include incoming president Pano Kanelos, who described the current education system as "fractured," former New York Times op-ed editor Bari Weiss, academic Steven Pinker, and former Harvard University president Lawrence H. Summers. Weiss will also be a workshop leader at the seminar.
"We call our summer program the Forbidden Courses because the current turbulence–political, social, and cultural–is forbidding us from encountering one another honestly and authentically," the university's Forbidden Courses site reads. "Those who are going to lead, to innovate, to create, must learn how to rise above the static noise of social media, of commerce, of ideology, to see the world with greater clarity. Most importantly, we must learn again how to learn from one another."
Each student will take one course per week and participate in multiple workshops led by authors, educators, physicists and U of A founders including Weiss. The university, which has no physical campus, is unaccredited, and no classes will count for college credit. According to the organization, students attending include current Ivy League students, startup founders, published authors and scholars as well as college dropouts, first-generation students and those of "all political persuasions." Applications are currently closed.
The university has Cicero Research, led by Austin-based tech investor and Palantir founder Joe Lonsdale, as its nonprofit sponsor. While it plans to hold "Forbidden Courses" every year and start an entrepreneurship-focused program called the Polaris Fellowship in the fall, its undergraduate programs are not expected to begin until 2024.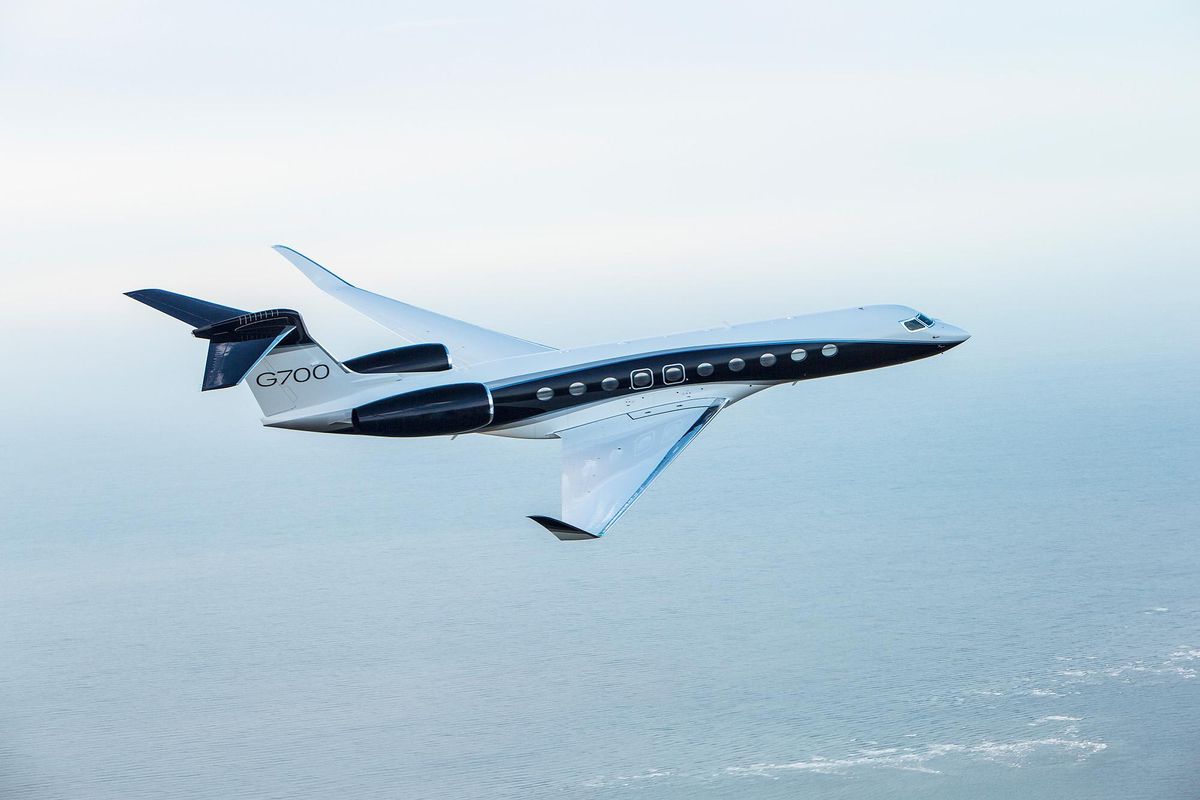 Elon Musk has placed an order for a new, top-of-the-line private jet: a Gulfstream G700, Austonia has learned. Delivery is expected in early 2023.
Billed as offering "the most spacious cabin in history," the aircraft seats 19 and soars above the rest of us at up to 51,000 feet. Base price: $78 million.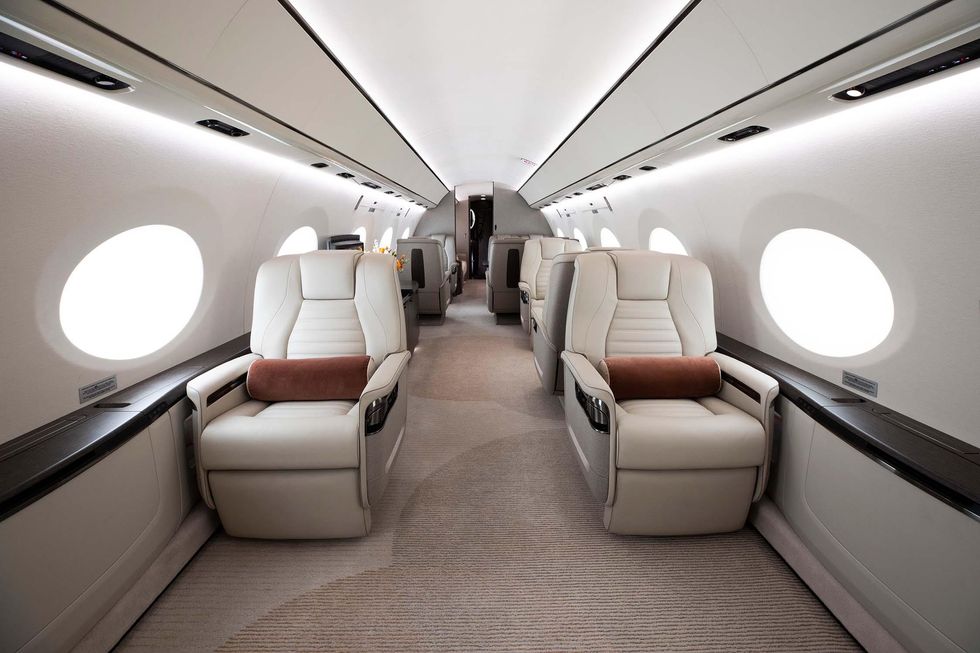 The Gulfstream G700 was awarded the 2022 International Yacht & Aviation Award for excellence in cabin design this year. (Gulfstream)
According to the Gulfstream website, the G700 can fly up to 7,500 nautical miles without refueling, enough range to fly nonstop from Austin to Hong Kong. Powered by two Rolls-Royce engines, it has its own Wi-Fi system, 20 oval windows measuring 28" x 21", and two lavatories.
The sweet new ride will replace his current top-of-line private jet: a 2015 Gulfstream G650, the aircraft that has been made somewhat famous by the automated @elonjet Twitter account, which tracks and reports his personal aircraft's movements using public data.
Musk has repeatedly championed "free speech" as a guiding ethic in his planned purchase of Twitter. Last December, Musk offered the teenager who built the @elonjet tracker $50,000 to shut it down, citing security concerns. It's still up.
According to the @elonjet account, Musk's jet last traveled to Austin, where it's been since June 23. The associated data says that his flight to Austin burned $2,573 worth of aviation fuel and discharged 4 tons of carbon dioxide.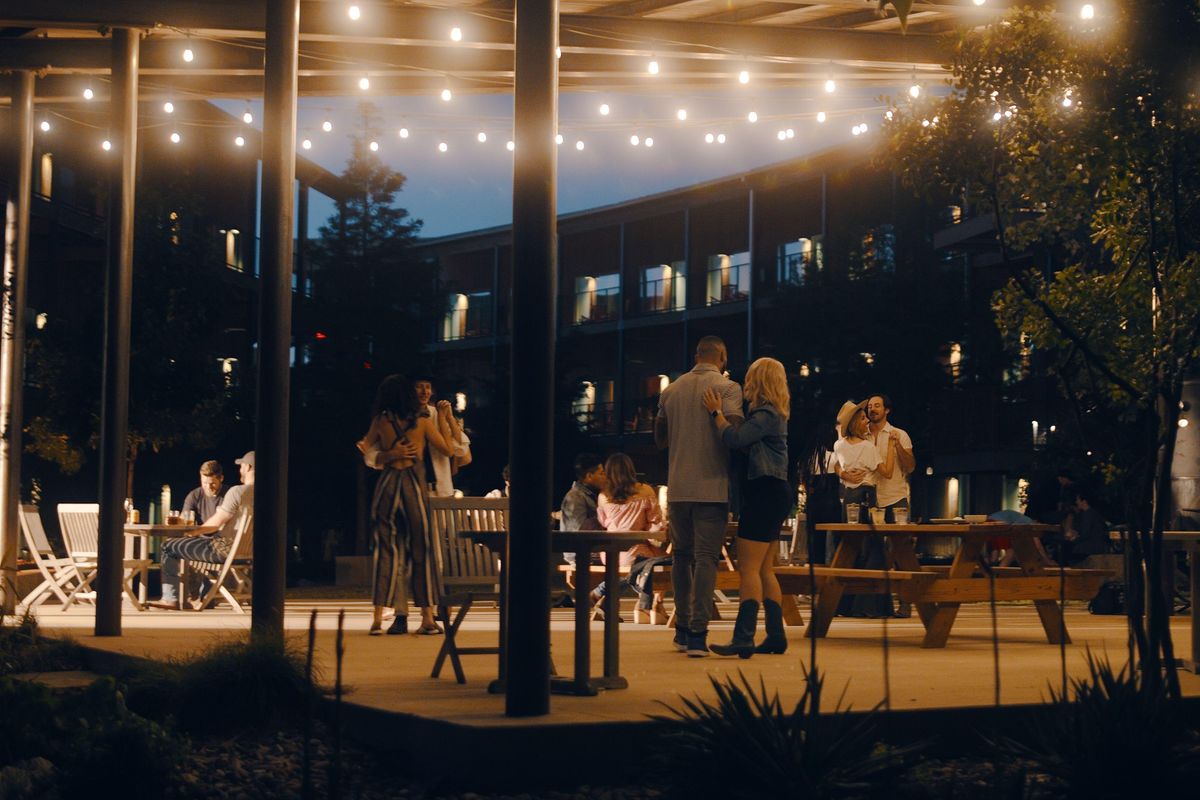 Live music and beer? Say no more. With a location in Austin, and others throughout Texas, the court hotels by the Valencia Hotel Group have a new offering for weekend stays: Live Music & Longnecks.
Enjoy live music all weekend long and check out the hotels' state-of-the-art amenities between sets. Make a splash in the pool, enjoy outdoor fire pits, or challenge your friends in a yard game while enjoying a weekend full of live music! Did we mention the package includes deluxe accommodations and a bucket of beer? Oh, and if you needed more convincing, this pet-friendly hotel means the whole family can join in on the fun.
The hotels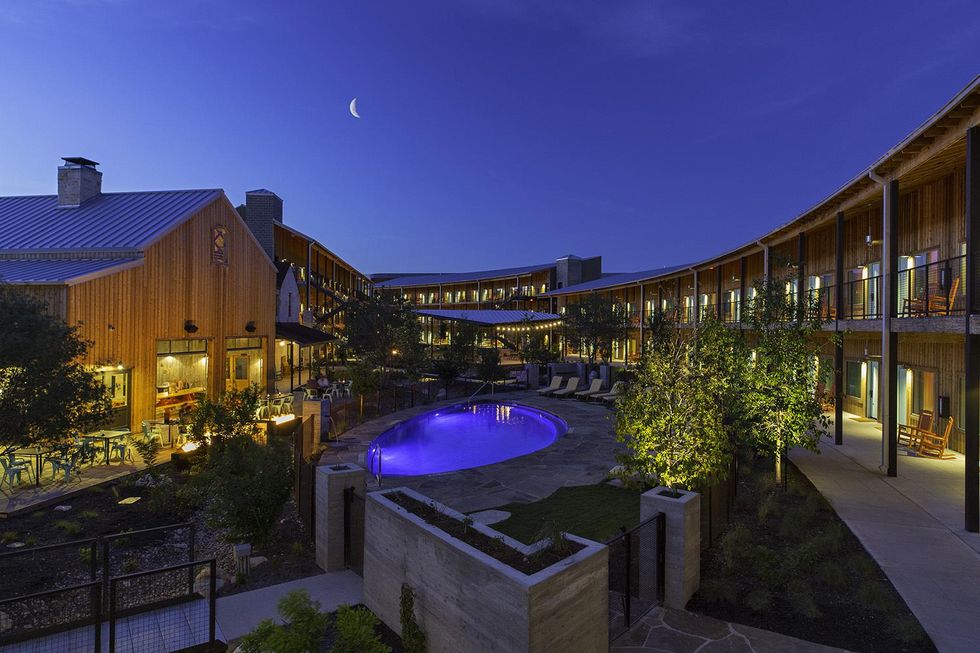 Explore any of the Court Hotels by Valencia Hotel Group for a memorable escape. Each property offers a unique experience remnant of yesteryear but with all of the modern amenities that make for a fun and comfortable stay. With acres of landscaped courtyards, relax and unwind in an outdoor environment perfect for doing everything or absolutely nothing at all. With locations in Austin, College Station, Irving, and Lubbock your urban retreat has never been so close.
The music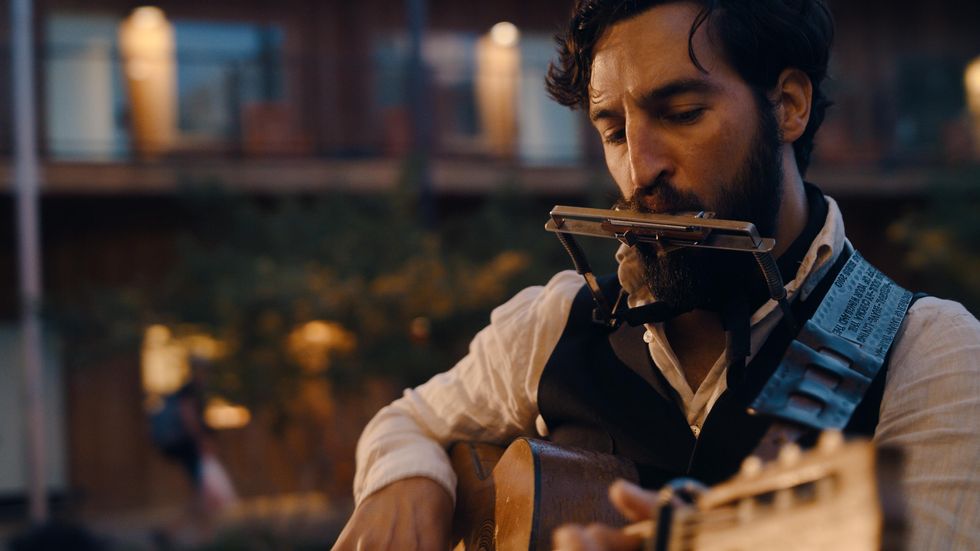 Locals and travelers alike are invited to enjoy the deep roots of Texas music all summer long with a robust lineup of live performances. From the banks of the San Antonio Riverwalk to Irving's manicured streets, Valencia's hotels are a place to gather and reconnect, offering uniquely Texan settings for the weekly performances.
"We're proud of the community we've fostered among Texas musicians and the many rising stars who perform at our properties," says Amy Trench, corporate director of brand marketing & PR for Valencia Hotel Group.
In Austin, you can catch good ol' fashioned Texas country by Drew Moreland and Clayton Gardner, bluegrass by Reagan Quinn, and much, much more.
With unique programming at each of Valencia's properties, there's something for everyone to enjoy all summer long.
The perks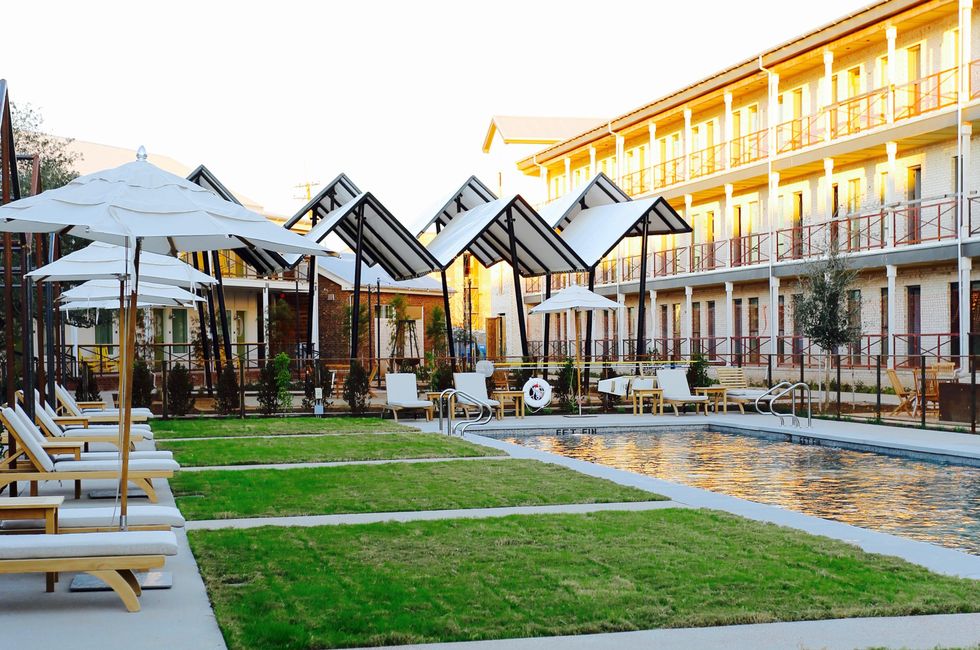 If you're a Valencia Hotel Group Rewards member, the perks are plentiful. Enjoy up to 10% off the Best Available Rate, and for a limited time, members can save up to 15% off a stay of 2 nights or more, for select stays in 2022.
But that's really just the beginning. At select locations, you can enjoy discounts on weeknight stays, a complimentary third night, or curated packages for a romantic getaway or a night of watching the Verde at Q2 Stadium. You'll also find special rates for AAA and AARP Members, educators, and front-line heroes including military, law enforcement, fire, and rescue workers.