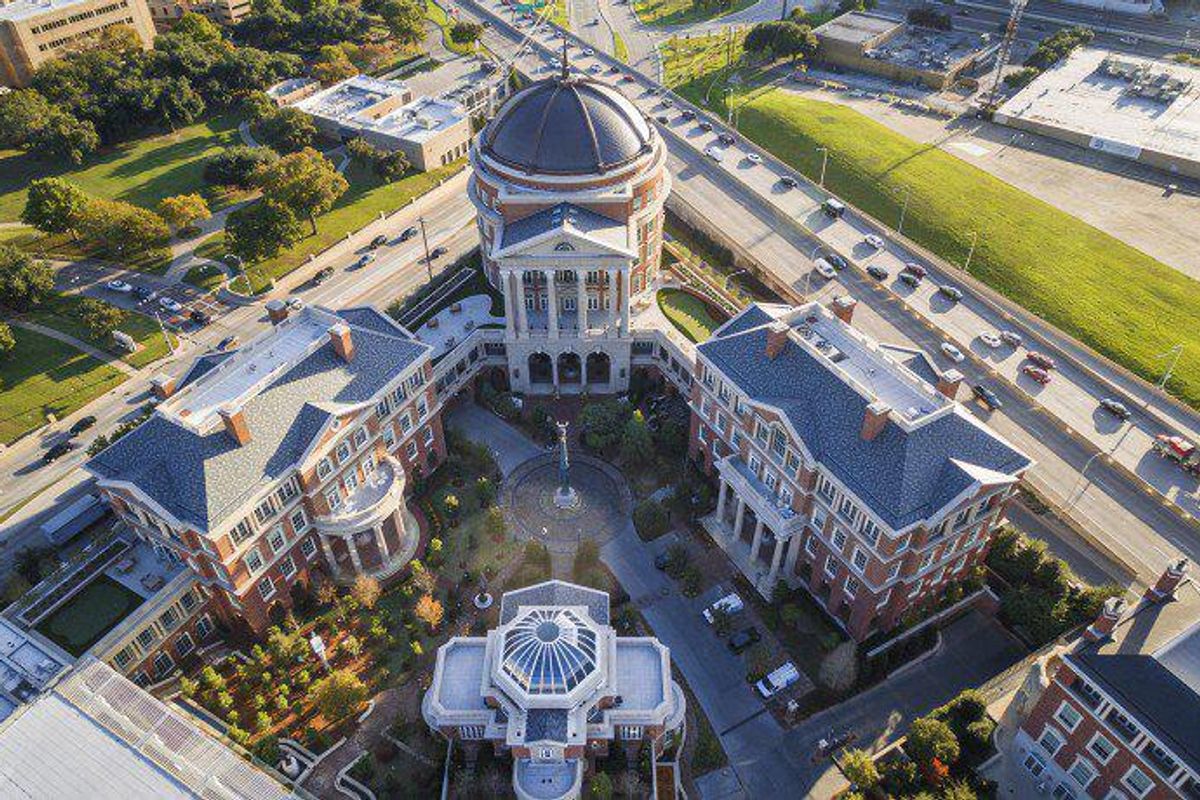 The University of Austin is launching its controversial "Forbidden Courses" program Monday with two weeklong sessions at the Old Parkland Campus in Dallas.
---
The courses, which were announced by the new, unaccredited university when it was launched in November 2021, will be attended by 80 students as they "cultivate the habits of civil discourse." The university said it will look to investigate a different question each week, starting with "Who am I as an individual?" as it encourages seminar attendees to "discuss and debate the most vexing questions of our time."
This week, the university announced new speakers at the inaugural event, including Marvel co-president Robert Steffens; Jack Abraham, CEO of venture capitalist firm Atomic; Katherine Boyle, General Partner of V.C. firm Andreessen Horowitz; military strategist Edward Luttwak; and Founders Fund Michael Solana.
The no-credit seminar will include eight courses, including:
"Free vs. unfree societies in the 20th century" with Niall Ferguson
"Free speech, religion and women's rights" with Ayaan Hirsi Ali
"Approaches to climate change" with Dorian Abbot
"The psychology of social status" with Rob Henderson
"Varieties of feminism" with Kathleen Stock
"Ideology" with Jacob Howland
"Capitalism: catastrophe or triumph?" with Deirdre McCloskey
"Black male writing from Richard Wright to Ta-Nehisi Coates" with Thomas Chatterton Williams
The "Forbidden Courses" earned its moniker from its founders, who said they created the university due to worries of restricted free speech on college campuses nationwide. Key figures include incoming president Pano Kanelos, who described the current education system as "fractured," former New York Times op-ed editor Bari Weiss, academic Steven Pinker, and former Harvard University president Lawrence H. Summers. Weiss will also be a workshop leader at the seminar.
"We call our summer program the Forbidden Courses because the current turbulence–political, social, and cultural–is forbidding us from encountering one another honestly and authentically," the university's Forbidden Courses site reads. "Those who are going to lead, to innovate, to create, must learn how to rise above the static noise of social media, of commerce, of ideology, to see the world with greater clarity. Most importantly, we must learn again how to learn from one another."
Each student will take one course per week and participate in multiple workshops led by authors, educators, physicists and U of A founders including Weiss. The university, which has no physical campus, is unaccredited, and no classes will count for college credit. According to the organization, students attending include current Ivy League students, startup founders, published authors and scholars as well as college dropouts, first-generation students and those of "all political persuasions." Applications are currently closed.
The university has Cicero Research, led by Austin-based tech investor and Palantir founder Joe Lonsdale, as its nonprofit sponsor. While it plans to hold "Forbidden Courses" every year and start an entrepreneurship-focused program called the Polaris Fellowship in the fall, its undergraduate programs are not expected to begin until 2024.