Get connected with our daily update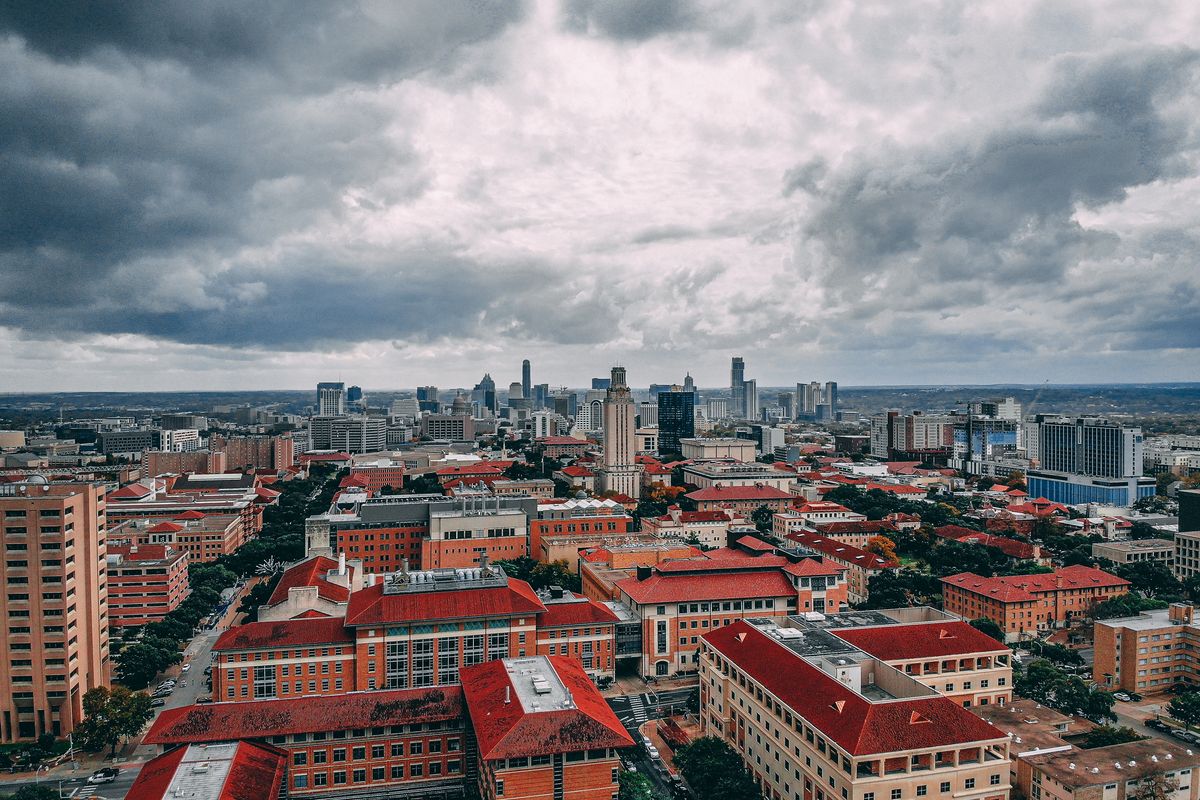 (Matthew/Adobe)
University of Texas at Austin Classics Department Professor Thomas Hubbard, in a federal lawsuit filed in Austin this week, accused junior Sarah Blakemore and 10 unnamed people of libel for allegedly creating and distributing a flyer that claimed Hubbard advocated for pedophilia in his research on pederasty.
---
"No college student should ever find themselves in this situation–being sued by a university professor," Blakemore said. "It took my breath away."
The lawsuit also alleges acts of vandalism and attacks on his reputation that forced him to leave Texas and, he says, damaged his career.
Hubbard, a longtime professor at UT Austin, called the flyer's claims about his research and writing "completely false in every imaginable way."
Blakemore declined to offer a response to the specific allegations, saying only she was surprised that a professor would sue a student.
"I never imagined my education would have to extend to the federal courthouse," she told Austonia in a statement. "A university campus is a place for the free exchange of ideas and for young people to learn."
UT Chief Communications Officer Gary Susswein said it is "highly unusual for a professor to sue a student."
"We support robust discussion and debate about the merits and results of academic research, and believe those should happen on campus and not in the federal courts," Susswein said.
The lawsuit seeks unspecified monetary damages.
The background
Fall of 2019 saw many protests from students at UT who argued that a number of professors who violated the university's sexual misconduct code should be terminated. At the time, the university said Hubbard had not violated the code.
But students still protested on campus and called for Hubbard's termination. Later, a smaller group of students held a demonstration at Hubbard's home.
In a statement from his attorney, Hubbard said the incident was violent and caused him to flee his house.
"They vandalized (Hubbard's) home, distributed leaflets to neighbors falsely accusing him of pedophilia, and chanted threats of violence against him," the statement read. "Dr. Hubbard has never committed such a crime, and has never before been accused of doing so."
Hubbard's statement said the university has not taken enough action against students who came to his home or against the "blatant libel and slander he has suffered through a systematic and coordinated effort by UT students both on campus and off."
"He reluctantly takes this step to defend himself because UT Austin leadership has not taken sufficient action," the statement reads.
This is not the first time Hubbard has faced criticism for his writings on age of consent laws and relationships between adults and adolescents.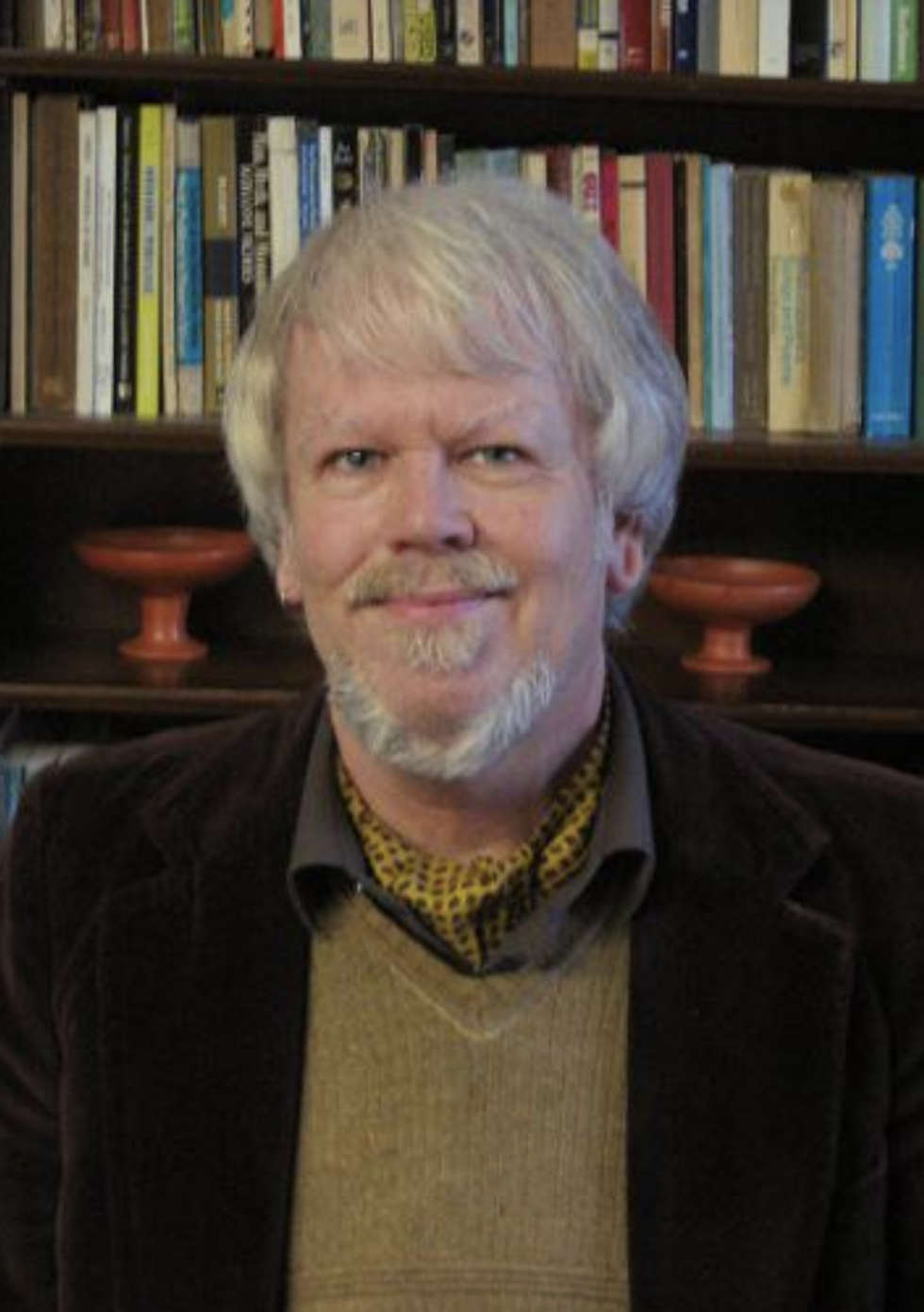 Thomas K. Hubbard (University of Texas)
The lawsuit
According to Hubbard's lawsuit, Blakemore and the 10 John Does authored a flyer on November 21, 2019, and it was subsequently circulated around the UT campus. Hubbard's lawsuit alleges the flyer made the following claims:
Hubbard has been "advocating for pederasty [pedophilia] for as long as he has taught" at UT. Hubbard's lawsuit says this is "completely false in every imaginable way."
Hubbard has "used his position to further a community of individuals hoping to prey on underage boys."
Hubbard, in his academic writings, "describes physical relationships between men and young boys as 'proper learning experiences.'"
Hubbard wrote a publication titled, "Boy's Sexuality and Age of Consent" in which he "encourage(d)" illicit acts between adults and children.
Hubbard taught a course entitled "Mythology of Rape," indicating that Hubbard advocated that rape is a mythological concept.
Hubbard is "heavily associated with the North American Man/Boy Love Association."
Hubbard "advocates for violent crime against teen boys" and has "no business teaching the leaders of tomorrow."
In his lawsuit, Hubbard alleges the above statements are "completely false" and that the defendants acted with negligence and actual malice, meaning they made defamatory statements without regard for whether they were true or not.
The lawsuit will test whether Hubbard's writings fall within academic freedoms or if Blakemore's interpretation of his work is legitimate, said David Donaldson, a media law lecturer at Texas A&M University.
"The lawsuit will allow other voices and other eyes to examine the work and decide … whether it's a reasonable interpretation or whether it's academic freedom and his true intent has nothing to do with pedophilia," Donaldson said. "It's a great lawsuit to explore this issue."
This story has been updated from the original.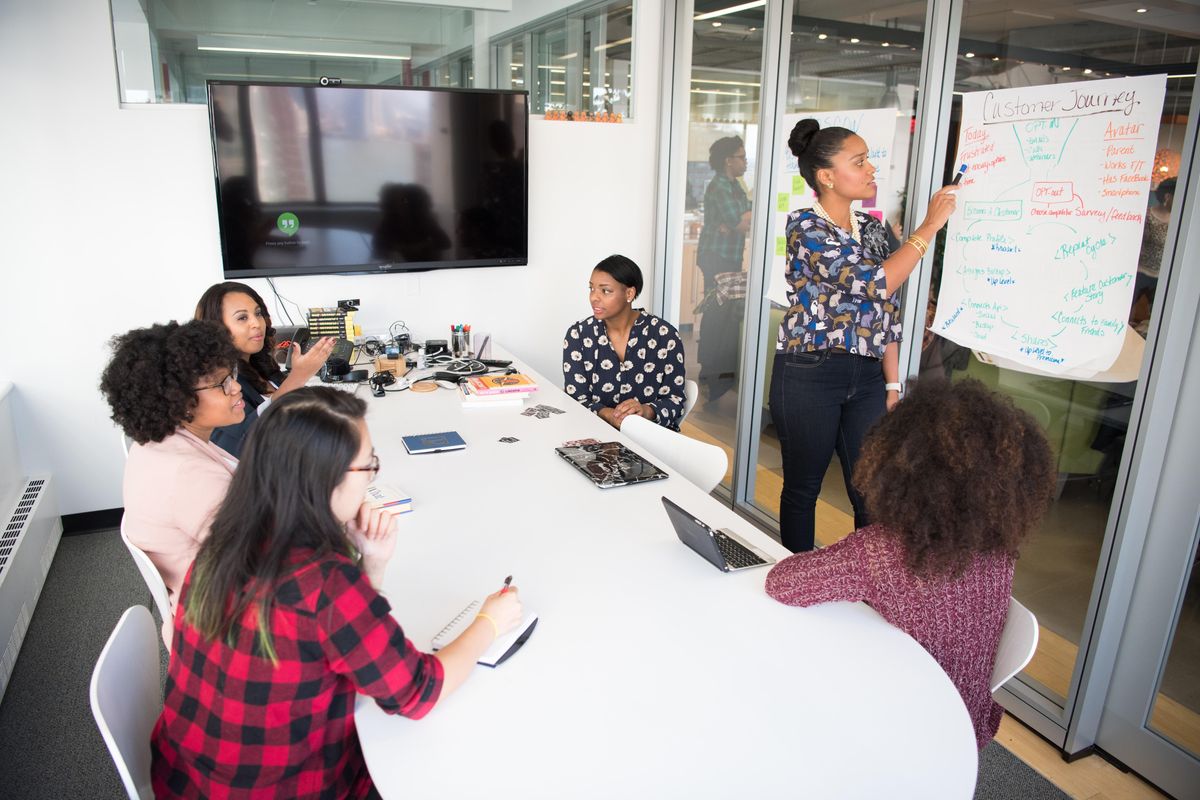 The 40-hour workweek has reigned since around the time of the Great Depression. But a new schedule gaining steam could lead some companies to throw out the practice of having employees clock in five days a week.
Promising results are coming out halfway into a six-month trial of four-day workweeks in the U.K. with 35 out of 41 companies responding to a recent survey saying they were "likely" or "very likely" to continue the reduced week after the pilot ends.
The trial, which began in June, is run by nonprofit 4 Day Week Global, think tank Autonomy, the 4 Day Week UK campaign and researchers at Cambridge University, Boston College and Oxford University. It involves 3,300 workers across 72 companies who are trying out one paid day off per week between Monday and Friday.
During the four-day week, 34% of companies reported that productivity "improved slightly" and 15% say it "improved significantly."
With the survey indicating that a four-day workweek could have some perks for companies and employees alike, will Austin join in on the trend?
On job searching tools like LinkedIn and Indeed, some jobs based in Central Texas are boasting a four-day work week. And Coltech Global, a recruiting firm based in London with a growing presence in Austin, began the four-day work week about a year ago.
Jessica Sutcliffe, a staffing consultant at Coltech, joined the company to help grow the U.S. market. She says due to the time difference between the U.S. team and the UK one, the company implemented a four-day week.
"I've found it very beneficial as it allows time to rest and complete life admin, whilst also enjoying life, travel and be able to come back to work rested/fulfilled outside of work, which ultimately helps focus inside of those core work hours," Sutcliffe said via email.
In an Instagram post, Coltech said that not only are employees feeling the benefits of being more refreshed in the mornings, having reduced illness and a less stressed atmosphere, but it's also improving their carbon footprint since there's less time spent traveling to the office and using energy.
Niki Jorgensen, director of service operations at human resources service provider Insperity, noted similar factors driving companies to make the change to a reduced work week.
"The most significant benefit for a company to adopt the four-day workweek is the improvement of employee morale," Jorgensen told Austonia via email. "Over the past two years, numerous studies have shown employees think a four-day workweek reduces stress and burnout. With reduced stress and burnout comes improved employee engagement."
And while Austin is already drawing in plenty of workers who are in their early careers, a four-day week may help companies stand out to that bracket's top talent even more.
"Companies can leverage this to make their company more appealing, especially to younger generations who strongly consider factors outside of compensation when choosing employment," Jorgensen said.
She went on to offer a few tips for making a smooth transition to a four-day week like setting expectations and staggering coverage so that it's still possible to see clients five days a week. Also, employers should be flexible. She says some employees may not be able to get 40 hours of work done in a shorter week due to responsibilities like childcare, so employers should consider how they can still accomplish their duties.
Before ditching the 40-hour workweek though, it can help to take a temperature check to see if an extra day off is the right fit for the workplace.
"Do not implement a flexible schedule such as the four-day workweek if business owners and managers cannot commit to the level of trust and flexibility needed to ensure the schedule's success," Jorgensen said.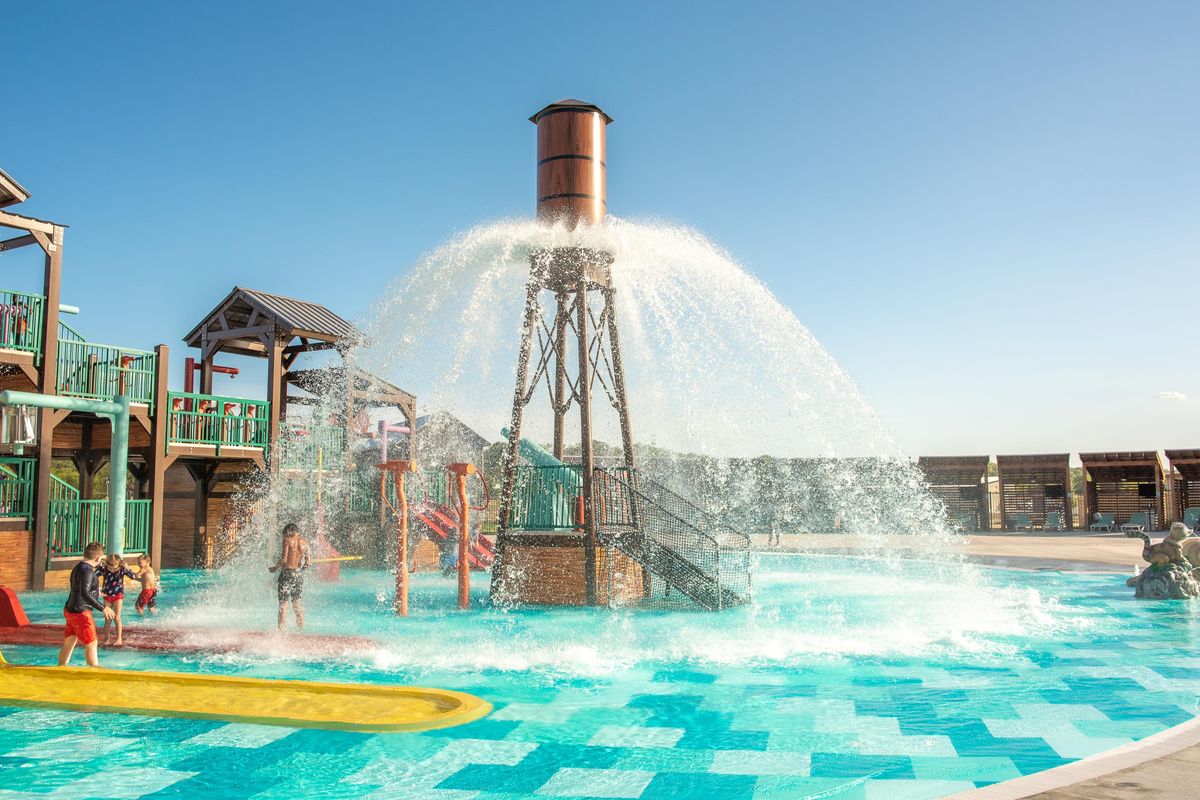 Camp Fimfo Waco
Camp Fimfo Waco, a brand new camping resort, is kicking off football and fall camping season in style! With top-notch amenities, premium accommodations, and 10 weekends of fall fun, there's no better place to have a fall camping getaway, especially if you're a Baylor football fan!
Fall promises to be a one-of-a-kind camping experience. From Sept. 16 to Nov. 24, weekends will be packed with fall-themed activities, including special Halloween weekends in October. Campers can enjoy activities like fall crafts, campground trick-or-treating, costume contests, site decorating, outdoor movie nights, and more!