Austonia AM
100% Austin news, info, and entertainment, straight to your inbox at 6 a.m. every morning.
In five minutes, you're fully informed and ready to start another great day in our city.
Get connected with our daily update
(Matthew/Adobe)
University of Texas at Austin Classics Department Professor Thomas Hubbard, in a federal lawsuit filed in Austin this week, accused junior Sarah Blakemore and 10 unnamed people of libel for allegedly creating and distributing a flyer that claimed Hubbard advocated for pedophilia in his research on pederasty.
---
"No college student should ever find themselves in this situation–being sued by a university professor," Blakemore said. "It took my breath away."
The lawsuit also alleges acts of vandalism and attacks on his reputation that forced him to leave Texas and, he says, damaged his career.
Hubbard, a longtime professor at UT Austin, called the flyer's claims about his research and writing "completely false in every imaginable way."
Blakemore declined to offer a response to the specific allegations, saying only she was surprised that a professor would sue a student.
"I never imagined my education would have to extend to the federal courthouse," she told Austonia in a statement. "A university campus is a place for the free exchange of ideas and for young people to learn."
UT Chief Communications Officer Gary Susswein said it is "highly unusual for a professor to sue a student."
"We support robust discussion and debate about the merits and results of academic research, and believe those should happen on campus and not in the federal courts," Susswein said.
The lawsuit seeks unspecified monetary damages.
The background
Fall of 2019 saw many protests from students at UT who argued that a number of professors who violated the university's sexual misconduct code should be terminated. At the time, the university said Hubbard had not violated the code.
But students still protested on campus and called for Hubbard's termination. Later, a smaller group of students held a demonstration at Hubbard's home.
In a statement from his attorney, Hubbard said the incident was violent and caused him to flee his house.
"They vandalized (Hubbard's) home, distributed leaflets to neighbors falsely accusing him of pedophilia, and chanted threats of violence against him," the statement read. "Dr. Hubbard has never committed such a crime, and has never before been accused of doing so."
Hubbard's statement said the university has not taken enough action against students who came to his home or against the "blatant libel and slander he has suffered through a systematic and coordinated effort by UT students both on campus and off."
"He reluctantly takes this step to defend himself because UT Austin leadership has not taken sufficient action," the statement reads.
This is not the first time Hubbard has faced criticism for his writings on age of consent laws and relationships between adults and adolescents.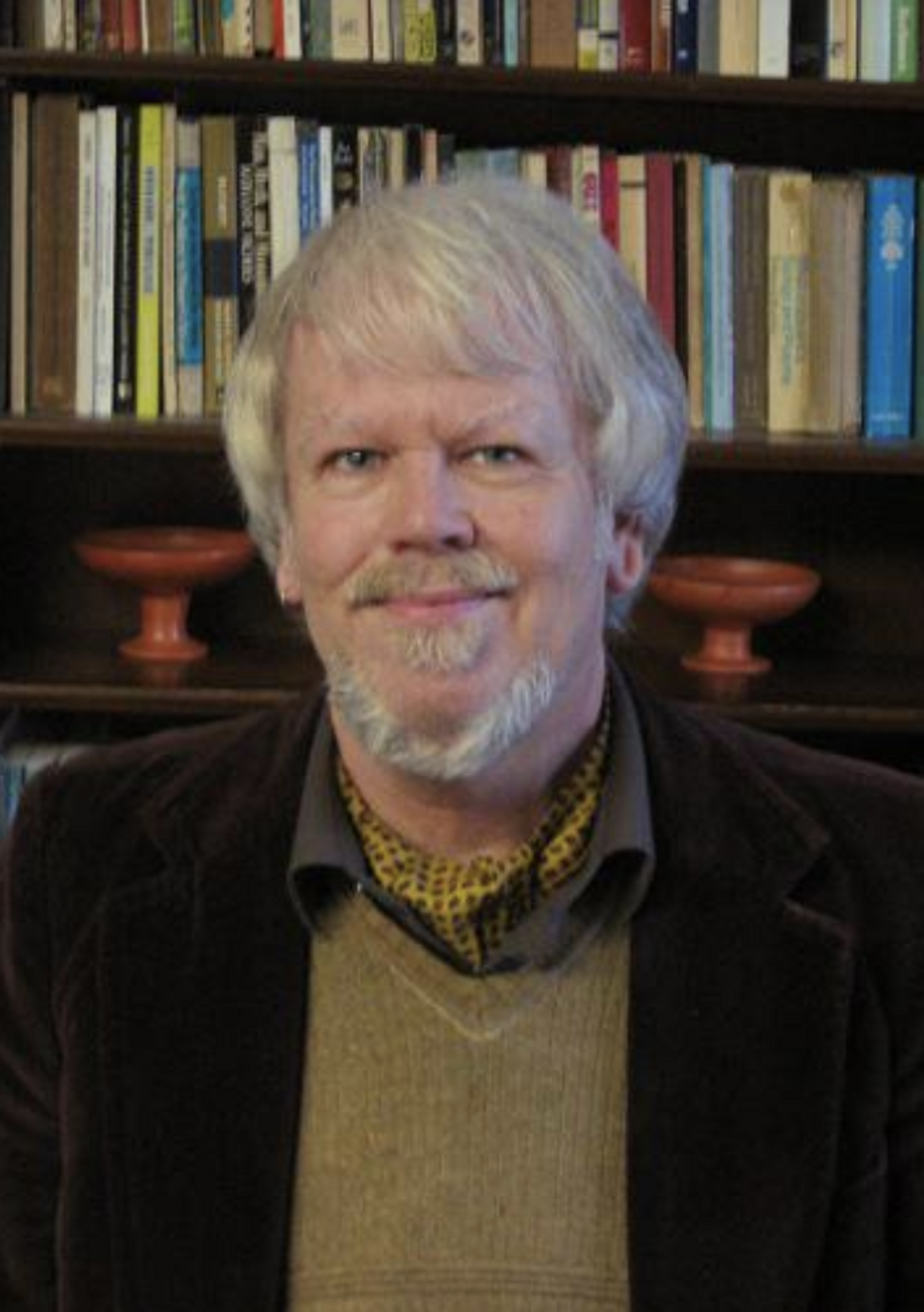 Thomas K. Hubbard (University of Texas)
The lawsuit
According to Hubbard's lawsuit, Blakemore and the 10 John Does authored a flyer on November 21, 2019, and it was subsequently circulated around the UT campus. Hubbard's lawsuit alleges the flyer made the following claims:
Hubbard has been "advocating for pederasty [pedophilia] for as long as he has taught" at UT. Hubbard's lawsuit says this is "completely false in every imaginable way."
Hubbard has "used his position to further a community of individuals hoping to prey on underage boys."
Hubbard, in his academic writings, "describes physical relationships between men and young boys as 'proper learning experiences.'"
Hubbard wrote a publication titled, "Boy's Sexuality and Age of Consent" in which he "encourage(d)" illicit acts between adults and children.
Hubbard taught a course entitled "Mythology of Rape," indicating that Hubbard advocated that rape is a mythological concept.
Hubbard is "heavily associated with the North American Man/Boy Love Association."
Hubbard "advocates for violent crime against teen boys" and has "no business teaching the leaders of tomorrow."
In his lawsuit, Hubbard alleges the above statements are "completely false" and that the defendants acted with negligence and actual malice, meaning they made defamatory statements without regard for whether they were true or not.
The lawsuit will test whether Hubbard's writings fall within academic freedoms or if Blakemore's interpretation of his work is legitimate, said David Donaldson, a media law lecturer at Texas A&M University.
"The lawsuit will allow other voices and other eyes to examine the work and decide … whether it's a reasonable interpretation or whether it's academic freedom and his true intent has nothing to do with pedophilia," Donaldson said. "It's a great lawsuit to explore this issue."
This story has been updated from the original.
From Your Site Articles
Related Articles Around the Web
Matthew McConaughey is reportedly weighing a run for Texas governor in 2022.
The Austin resident and Oscar winner has been "quietly making calls to influential people in Texas political circles, including a deep-pocketed moderate Republican and energy CEO" as he decides whether to run, according to Politico.
McConaughey said a gubernatorial run is "a true consideration" while on a March episode of Houston's "The Balanced Voice" podcast.
Although most political strategists doubt McConaughey's commitment and viability as a candidate, some are still intrigued by the possibility.
"I find it improbable, but it's not out of the question," Karl Rove, a top Republican strategist with a long history in Austin, told the political news site. He added that the big question is whether McConaughey would run as a Republican, a Democrat or an independent.
Brendan Steinhauser, an Austin-based GOP strategist, told Politico he's surprised McConaughey isn't being taken more seriously. "Celebrity in this country counts for a lot," he said. "It's not like some C-list actor no one likes. He has an appeal."

Texas Gov. Greg Abbott plans to run for a third term and remains popular among Republican voters, 77% of whom approve of his performance as of April, according to the Texas Politics Project.
Some strategists believe an independent McConaughey run would benefit Abbott. But a recent poll from The Dallas Morning News and the University of Texas at Tyler found that McConaughey would beat Abbott, 45% to 33%, with 22% opting for someone else.
Mimi Swartz, an executive editor at Texas Monthly, mulled a McConaughey run in a recent opinion essay from the New York Times. "Texas may not be ready for a philosopher king as a candidate, much less governor," she wrote. "May the best man win, man."
Some JuiceLand production facility workers and storefront employees are organizing to demand wage increases, better working conditions (including air conditioning in the warehouse) and pay transparency, among other asks. They are also calling on staff to strike and customers to boycott the Austin-based company until their demands are met.
JuiceLand responded on Saturday. "We are listening," the company wrote on their Instagram story. "JuiceLand crew now makes guaranteed $15 an hour or more companywide."
JuiceLand, which was founded in 2001 by Matt Shook and now has 35 locations in Austin, Houston and Dallas, acknowledged the rising cost of living across Texas and the added stress of the pandemic in an email to employees on Saturday, part of which @juicelandworkersrights shared on social media. "There's no denying that times are tough and financial security means more now than ever," the company wrote.
Organized JuiceLand workers rejected this proposal, according to a recent post on the @juicelandworkersrights Instagram account, and reiterated their demands.
"Cost of living in Austin is rising exponentially and will only continue to get worse with the tech boom," the post read. "$15 is barely a sustainable living."

Related Articles Around the Web