Get connected with our daily update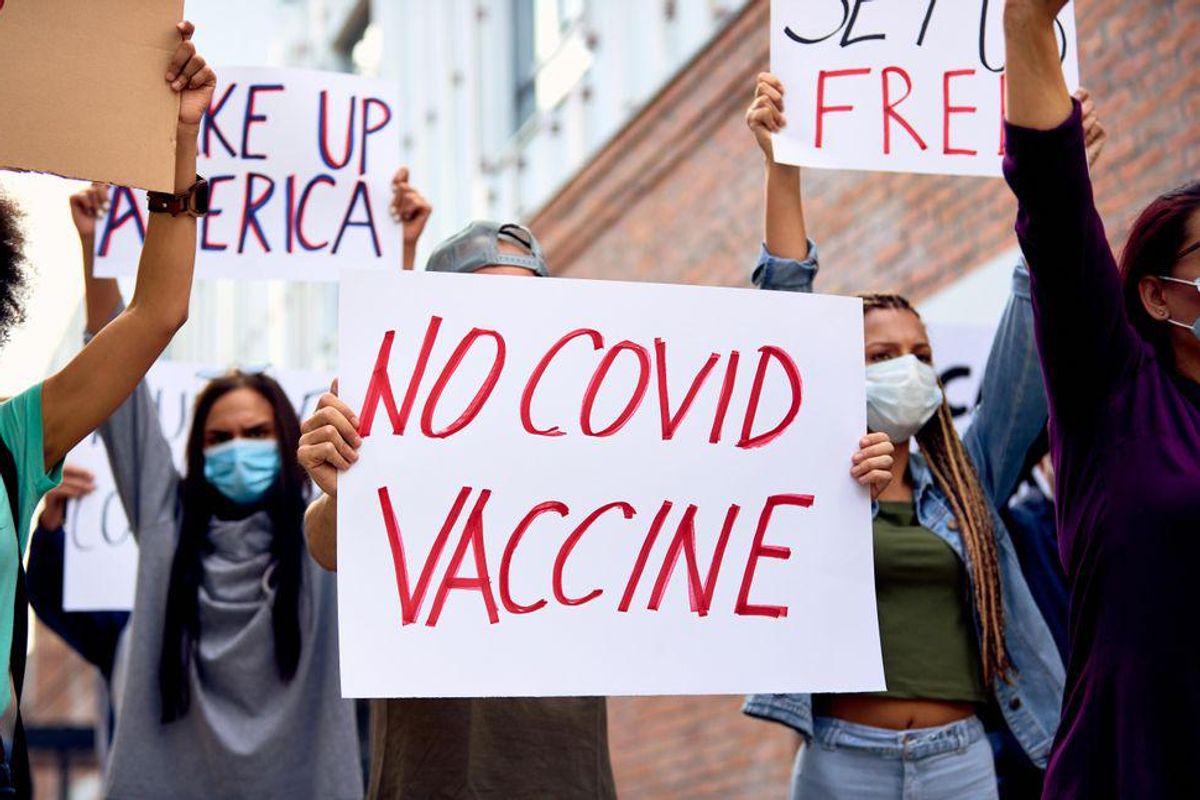 For some of the 39% of the U.S.'s unvaccinated population, FDA approval stood in the way of their trust of the COVID-19 vaccine, along with other points of contention. But since the U.S. Food and Drug Administration officially approved Pfizer on Monday, health officials are hoping it will be the final push to get people vaccinated.
---
I will continue reminding people the Covid19 vaccine is safe and highly effective. If you had your doubts Pfizer vaccine is now fully approved by the FDA.

— Maram Museitif (@MaramMPH) August 23, 2021
Just a reminder that Fentanyl was also approved by the FDA. Just because the FDA says it's safe, doesn't make it safe.

— Alex Jones was right (@AlexJonesWs) August 23, 2021
Sitting at Stage 5 of Austin Public Health's risk-based guidelines for about a month, the resurgence of COVID cases and hospitalizations in Austin isn't declining. As each week goes by, local health officials are pleading for the remaining 34% of Austinites to get vaccinated. Currently, almost all hospital admissions are coming from unvaccinated individuals, according to APH. "We have full approval of the Pfizer vaccine, here's hoping that those that were hesitant to be vaccinated will now go forward and get vaccinated to help with ending this pandemic," said Dr. Desmar Walkes, APH health authority.
Will the FDA approval change the minds of the unvaccinated?

Only time will tell. But, we know that the unvaccinated are unlikely to change their mind. According to a recent poll, 80% of unvaccinated American adults said they probably or definitely will not receive the vaccine.
Judith Moreno, a 26-year-old Austinite who is in between waitressing and working for UPS, is not vaccinated. Moreno said she never went into quarantine—she was always working a job that was considered "essential"—and has never tested positive for the virus.

Moreno said she's glad to hear the news of the approval but still doesn't have any plans to get vaccinated.
"I just haven't gotten sick and I've been around people who have been sick and I've taken tests and tests and tests," Moreno said. "I feel like my body isn't in need of the vaccine—my immune system is pretty good because it's kept me from getting sick until now."
Moreno said she has family members, like her mother and grandmother, who are vaccinated and want her to get vaccinated. But Moreno says she doesn't feel like she's putting people in danger by abstaining because she mostly just maintains a routine from work to home.
"I believe that it's a real virus but I just haven't been 100% convinced to take the vaccine," Moreno said. "I'm very selfish but it's survival of the fittest out here right now. I'm religious so like if God's gonna take you, God's gonna take you regardless of whether you're vaccinated or not."
Reasons for not getting the vaccine

Aside from feeling that she is healthy enough to refrain, Moreno said she worries that the vaccine might have been rushed and could negatively impact her fertility down the line. Austin City Council Member Vanessa Fuentes told Travis county commissioners and Austin city council on Tuesday she is hearing similar concerns from members of the community.
To address these concerns, Austin Public Health has plans to include messaging about the FDA approval in its vaccine campaigns. "We want people to know in simple layman's terms what it means about the FDA approval and the safety and efficacy of those vaccines," APH Directory Adrienne Stirrup said on Tuesday.
Maram Museitif, a public health practitioner who sits on the board for Central Health, said she's heard plenty of different reasons people are reluctant to get poked, including fertility health and fear over long-term effects, inability to take off work to cope with potential symptoms, language barriers, lack of insurance and a rapid spread of misinformation.
Working at Central Health, which offers medical health plans to underserved communities, Museitif said she believes the best way to tackle those issues is to engage others in empathetic conversation.
"We're trying in the health arena to meet people where they are, so we need to really engage them, understand why you are hesitant to receive it," Museitif said. "We cannot assume everyone knows. But we have to build trust, and building trust takes a lot of time and effort and resources. There are a lot of barriers; It's going to take an army."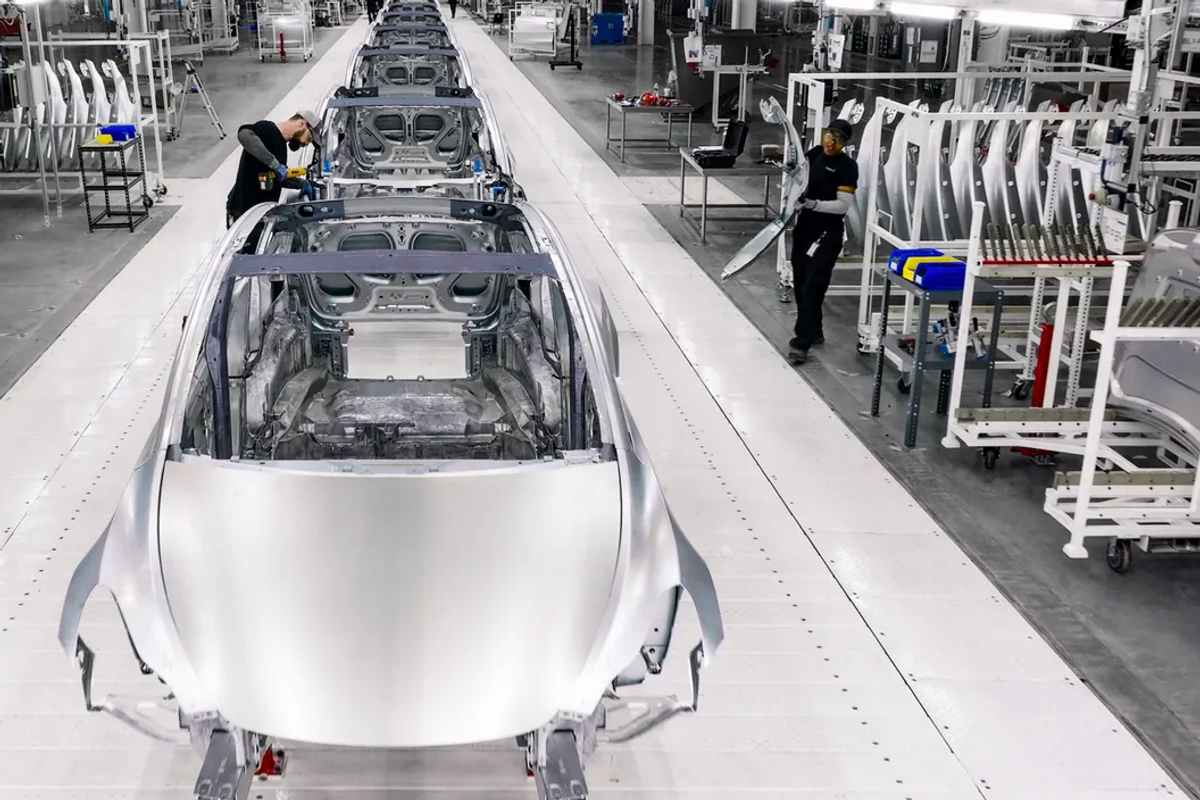 Giga Texas, the massive Tesla factory in southeast Travis County is getting even bigger.
The company filed with the city of Austin this week to expand its headquarters with a new 500,000-square-foot building. The permit application notes "GA 2 and 3 expansion," which indicates the company will make two general assembly lines in the building.
More details about the plans for the building are unclear. The gigafactory has been focused on Model Y production since it opened in April, but the company is also aiming for Cybertruck production to kick off in mid-2023.
While there is room for expansion on the 3.3 square miles of land Tesla has, this move comes after CEO Elon Musk's recent comments about the state of the economy and its impact on Tesla.
In a May interview with Tesla Owners Silicon Valley, Musk said the gigafactories in Berlin and Austin are "gigantic money furnaces" and said Giga Texas had manufactured only a small number of cars.
And in June, Musk sent a company wide email saying Tesla will be reducing salaried headcount by 10%, then later tweeted salaried headcount should be fairly flat.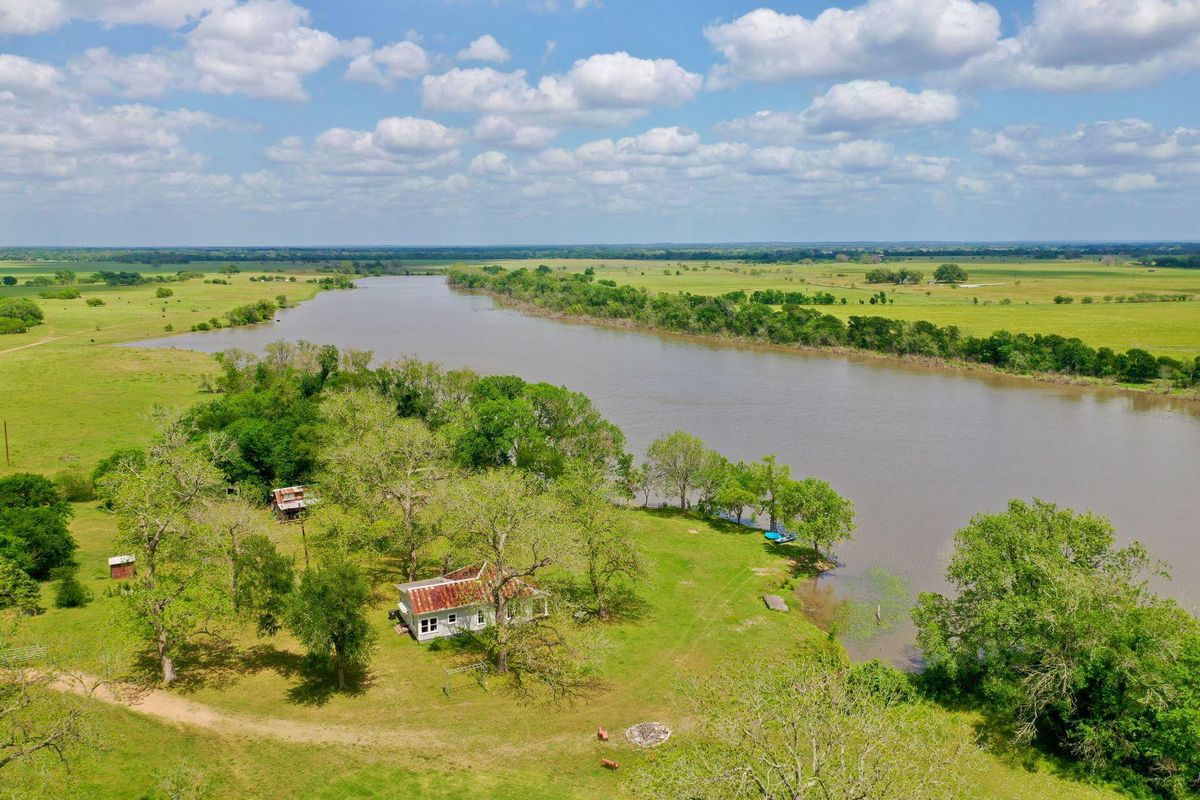 It's been a record-breaking hot summer already and Austin still has a few months of heat to weather. But the heat doesn't have to be so bad if you've got a swimming hole in your backyard, like these three ranches.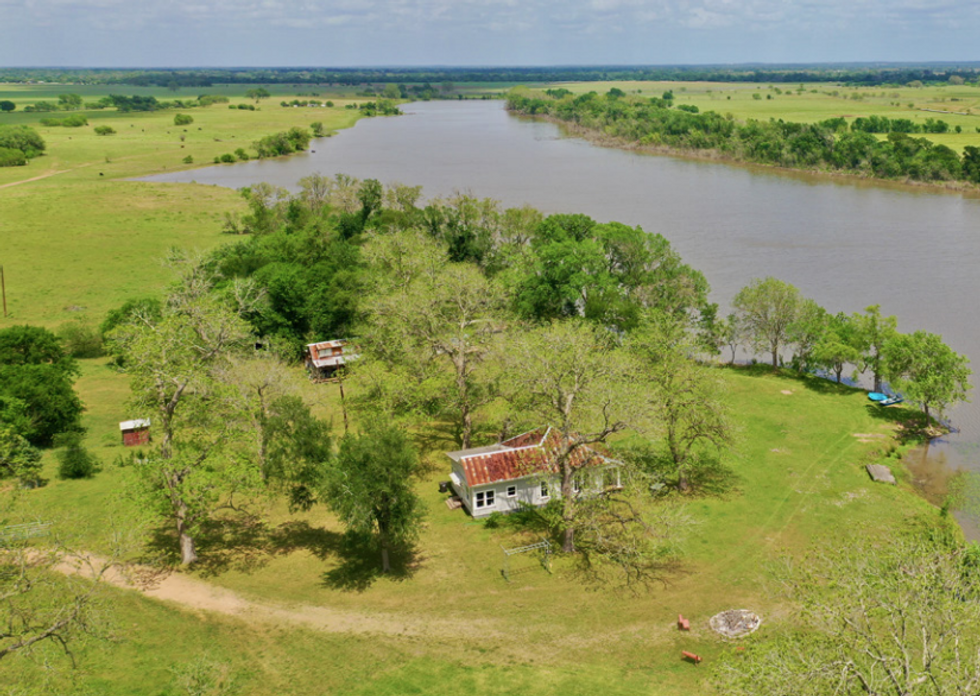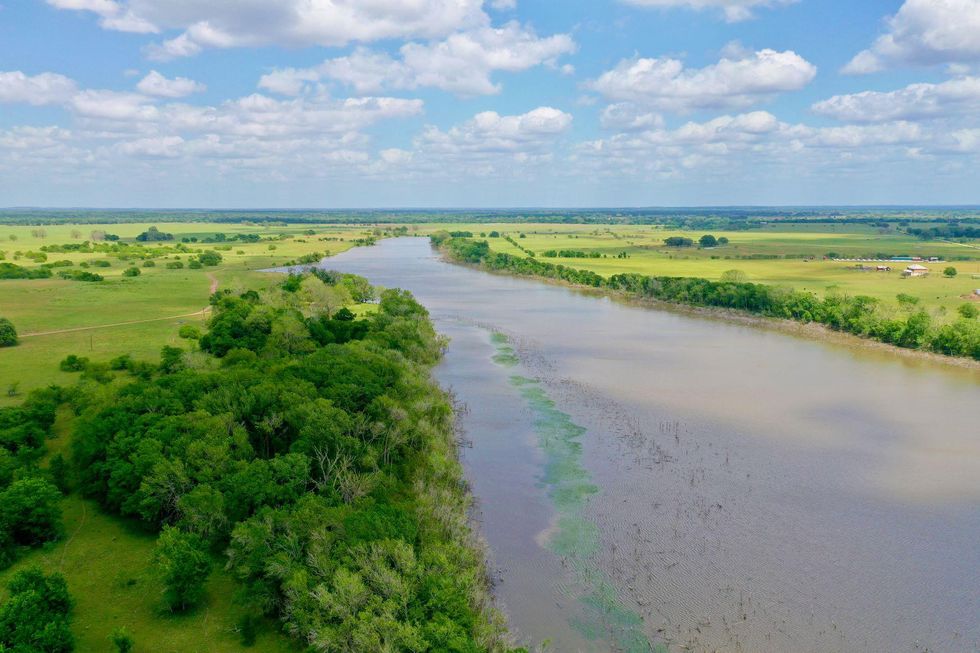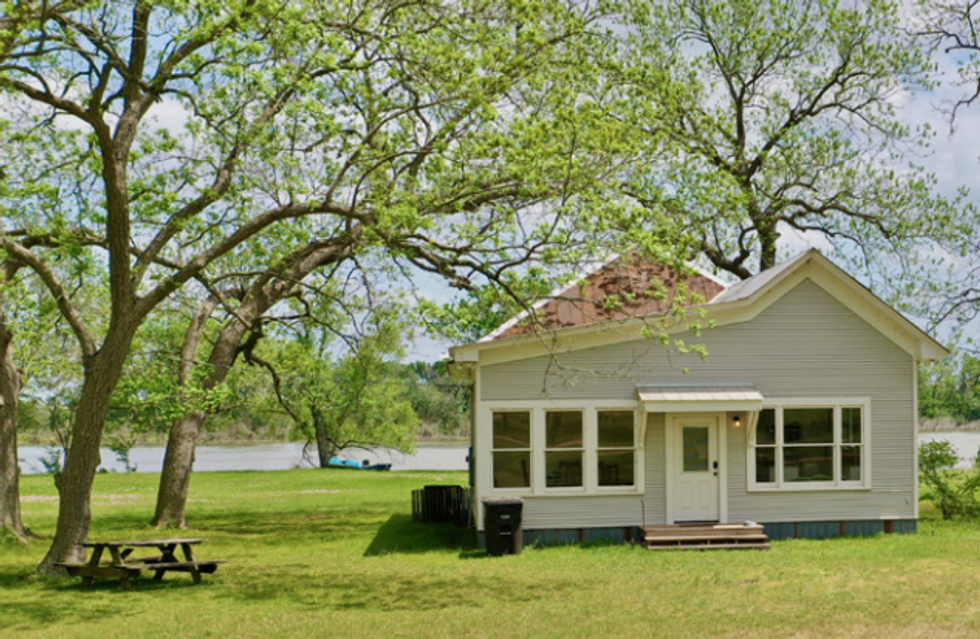 You'll have to leave city limits if you're looking for a proper ranch property like 417 Acres Shipp Lake Ranch, aptly named for its acreage. The property comes built out with three farmhouses, one of which has bedrooms and two bathrooms and two of which have two bedrooms and one bathroom. The nearly untouched property, which surrounds the 100-plus-acre Shipp Lake, has remained in the same family since the early 1900s and gives you picturesque views for the making of a dream home. In fact, the previous owners ran a water ski camp on the property.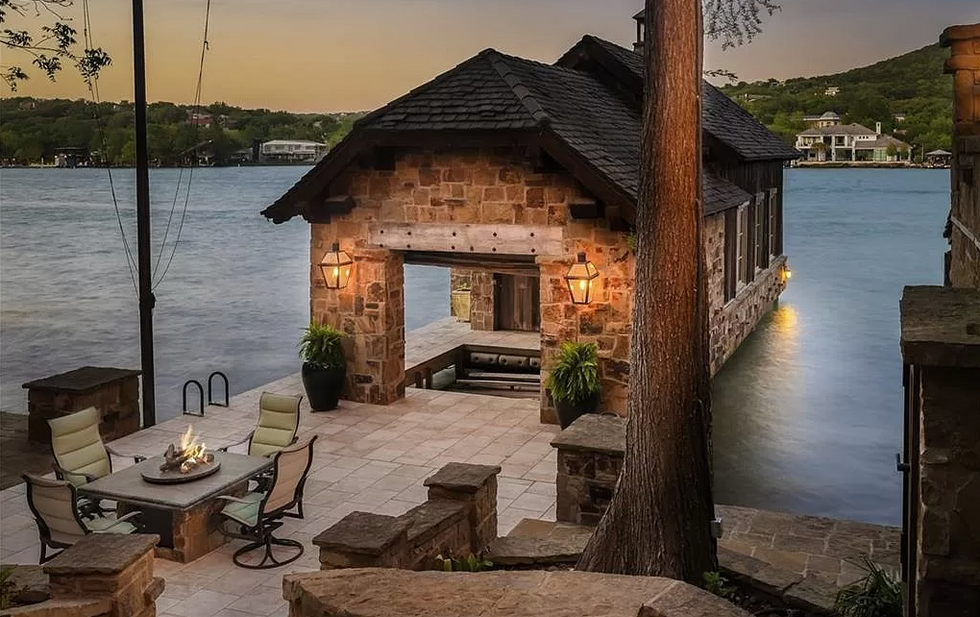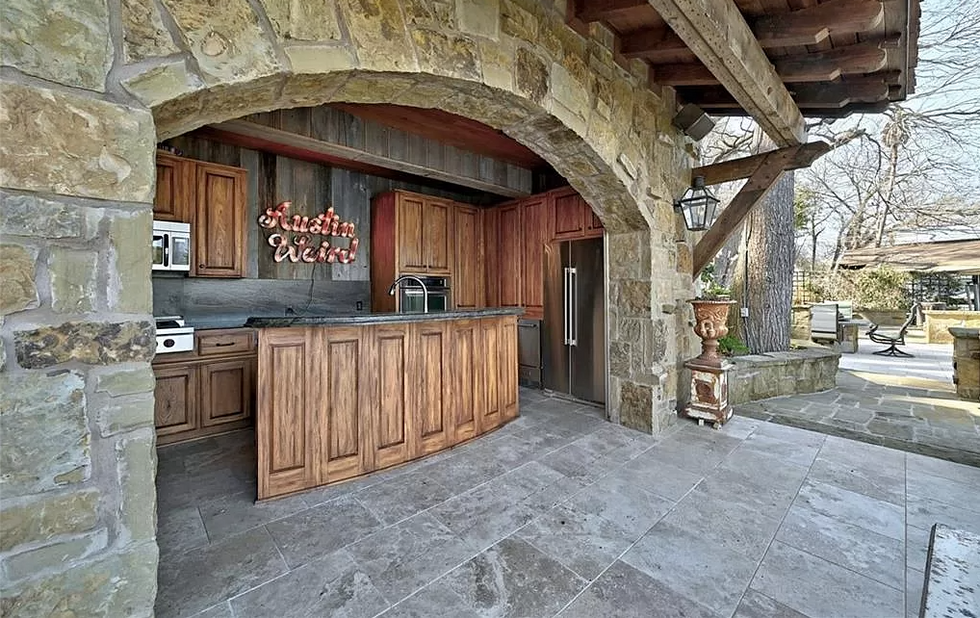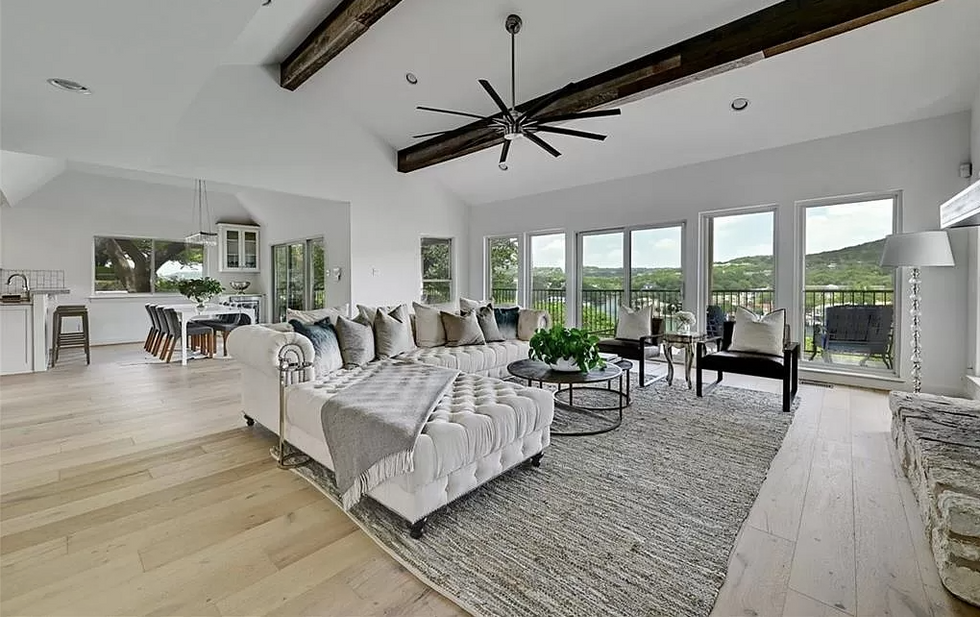 Sitting waterside on Lake Austin, this home gives you the unique opportunity to own a piece of the lush Hill Country with views of Mount Bonnell. The 2,750-square foot, three-bedroom, four-bathroom house allows you to integrate indoor and outdoor life with large windows opening to an outdoor living area. The crown jewel is the .76-acre parcel of land that tapers off to your own lakeside resort, featuring an covered outdoor kitchen, fire pit, stone boat house to store your water sports supplies and veranda sitting at the mouth of the water, perfect for an entertainer.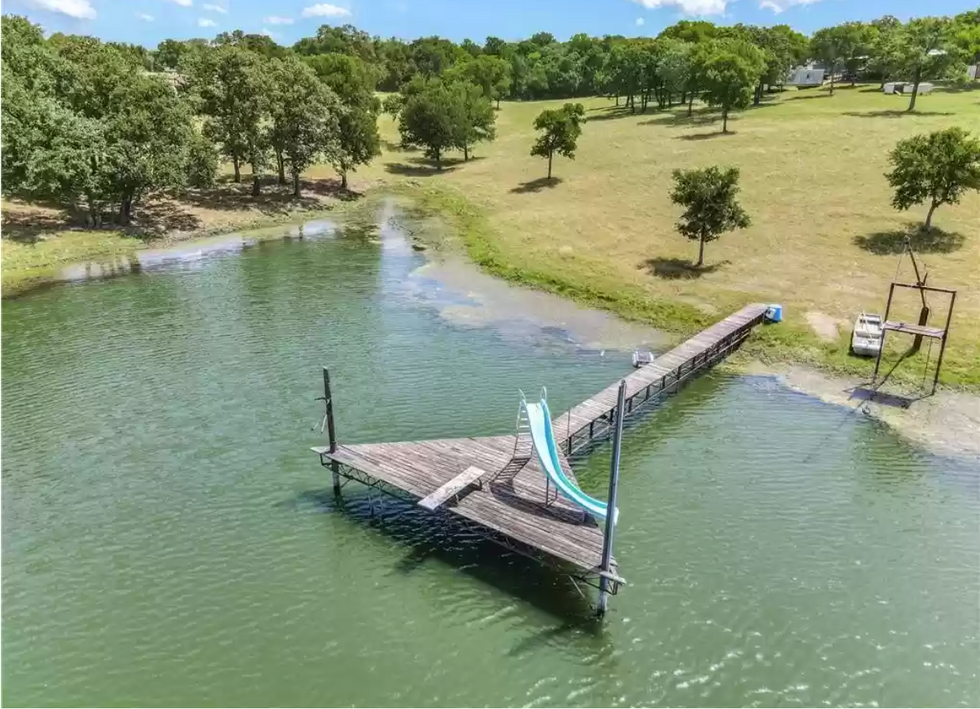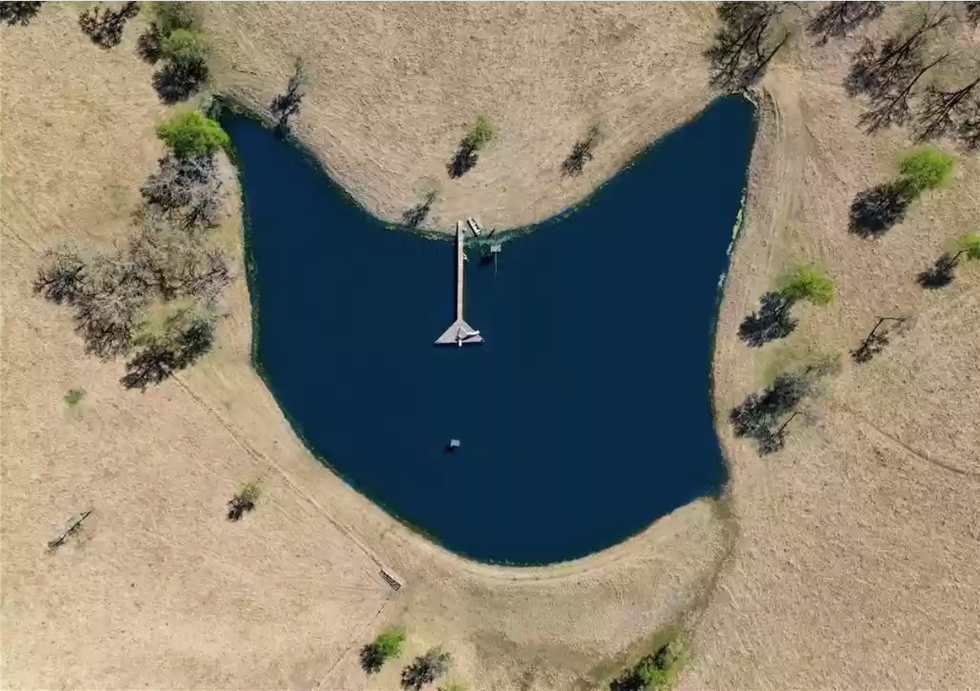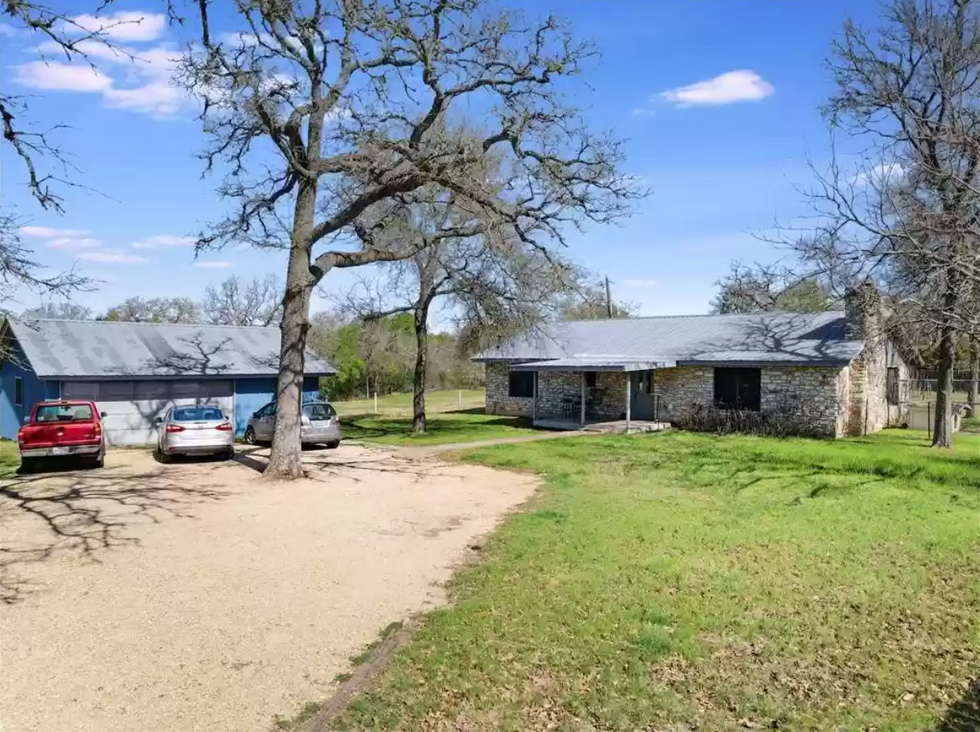 Got dreams of becoming a real Texas rancher? 7814 Brown Cemetery Rd. is the perfect place to start with 40 rolling acres of land and its very own swimming hole. Just east of Austin in Manor, the modest-on-the-outside home clocks at 4,412 square feet with five bedrooms and five-and-a-half bathrooms, but there are an additional two living structures on the property. The horseshoe-shaped pond sits in the heart of the property and comes equipped with a water slide, diving board and a fishing dock.