Get connected with our daily update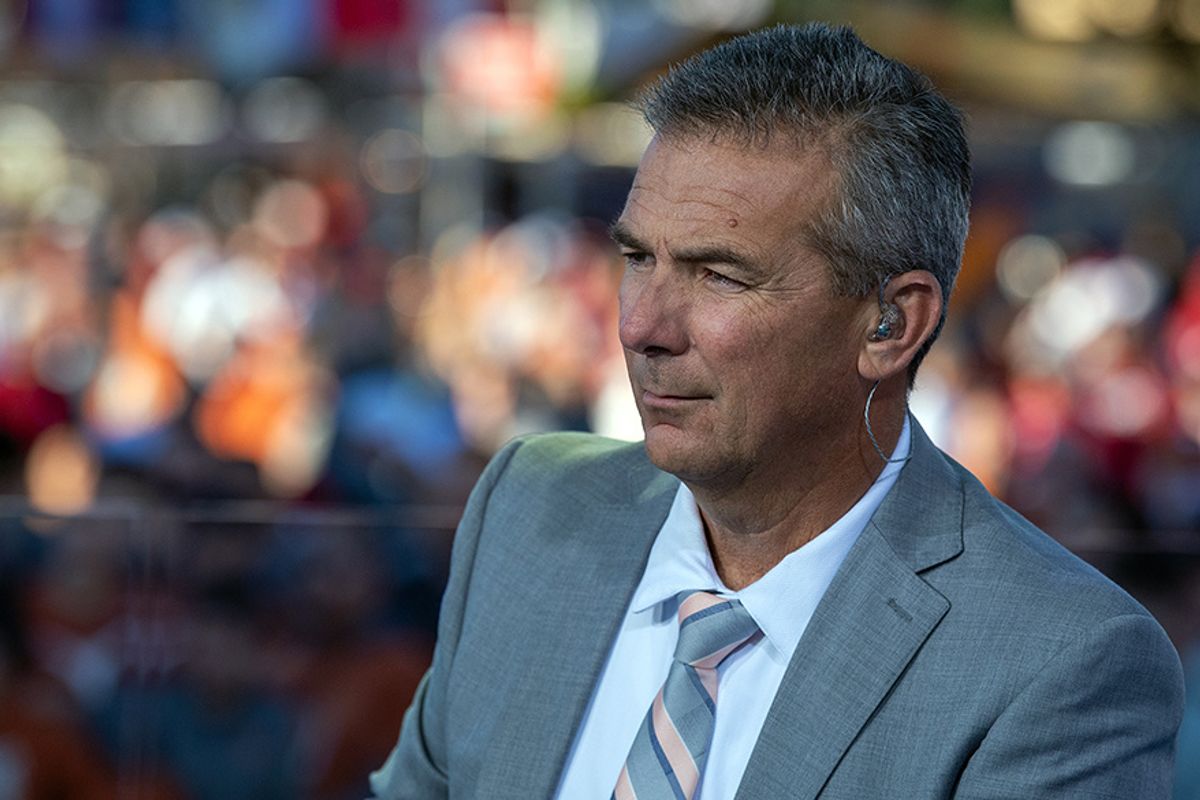 (Fox Sports)
Urban Meyer's wife, Shelley, recently visited Austin to assess the real estate situation, Austonia has learned. Does that mean it's time for coaching legend Urban to ride into Austin and take the reins from his former assistant coach Tom Herman?
---
After a second consecutive season of missing the Big 12 Championship, Texas fans have been clamoring for the job of fourth year Head Coach Herman. Everything is bigger in Texas, including expectations.

Meyer in, Herman out
Herman joined the Longhorns in 2016 after taking the Houston Cougars to two bowl games, including winning the Peach Bowl in 2015. Texas fans loved Herman's pedagogy.

A former assistant to Meyer, Longhorn fans thought they finally found a coach that could pick up where former head coach Mack Brown left off. Herman had success calling plays for Ohio State and Houston, so the Texas fan base was expecting an offense that would keep them in the national conversion.
What fans did not expect was only one 10 win season four years in.
Meyer on the other hand is known for winning, and winning quickly. After winning two National Championships in five years at Florida with Heisman-winning quarterback Tim Tebow—a player Sam Ehlinger has been compared to—Urban jumped ship to coach at Ohio State.
While there, Meyer added another championship to his collection in 2014. He never won fewer than 10 games in a season with the Buckeyes, including a 4-2 Bowl Game record. This is the success that many fans expected from Herman's time at Texas.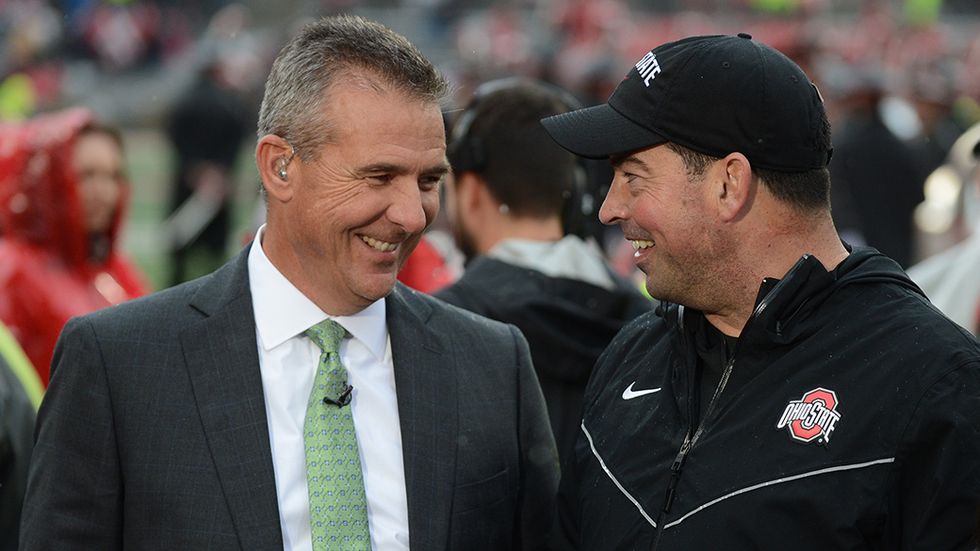 (Fox Sports)
There are some contributing factors to Herman's failure. Head Coach Lincoln Riley's rise at Oklahoma has put a boot on the necks of the rest of the conference with Oklahoma winning the conference every year since Riley has taken over. Herman is 1-4 against Oklahoma in his time at Texas.

For comparison, Meyer at Ohio State had a perfect record against rival Michigan, 7-0.
It also didn't help that Herman had to rely so heavily on quarterback Sam Ehlinger due to injuries to other key players during his time at the helm.

Meyer had to deal with a similar problem when multiple starters went down and Ohio State had to play three different starting quarterbacks. The difference is that Ohio State won a National Championship that season.
Then there was the Zack Smith controversy that ultimately cost Meyer his job at Ohio State and added confusion for Texas fans trying to figure out if and when Herman knew anything about the alleged abuse.

Herman's loss Friday adds to his track record of disappointing UT fans.
The likelihood of the replacement
Texas has a big choice ahead of them. Herman signed a two year extension after the Longhorns won 10 games and the Sugar Bowl over Georgia in 2018. The program would be stuck with a $15 million dollar bill as part of the buyout if they fired Herman after this season. While one of the richest public universities in the country could afford it, any time a program is signing a check that big it's through clenched teeth. But that might be what's necessary.
Programs like University of Southern California and Michigan, both with deep pockets of their own, are going to be hunting for a new head coach soon after both of their last hires have turned out to be duds. If Texas wants to win the race, they can't lag behind other competing schools.
Add into the equation that Meyer has been known to suffer from health conditions that have prevented him from finishing his contracts at his two previous coaching stops. At Florida, Meyer cited that he wanted to "spend more time with his family" after suffering from chest and heart issues, only a year after taking his "dream job" at Ohio State.
Meyer retired again from Ohio State in 2018 after being diagnosed with a non-life threatening cyst located on the membrane of his brain. It should be noted however, that at both coaching stops Meyer left the program dealing with some pretty large issues. At Florida, it was allegations of drug use among players and at Ohio State it was the allegations of domestic violence and assault among players and coaches alike.
This month, talk of bringing Meyer to UT's family grew, especially on social media. UT fans want Meyer over any other potential name.
UT can't make the same mistake they made in 2013 when the program moved off of Brown. The program at the time was looking for direction and tried to reel in the biggest fish in the pond: Alabama Head Coach Nick Saban.
While Saban was rumored to be looking for houses in the Austin area last year, he ultimately decided to take the raise from Alabama and won two more championships. Instead, Texas hired Head Coach Charlie Strong from Louisville which turned out to be one of the worst hires the program made with Strong finishing his time at Texas with a 16-21 record.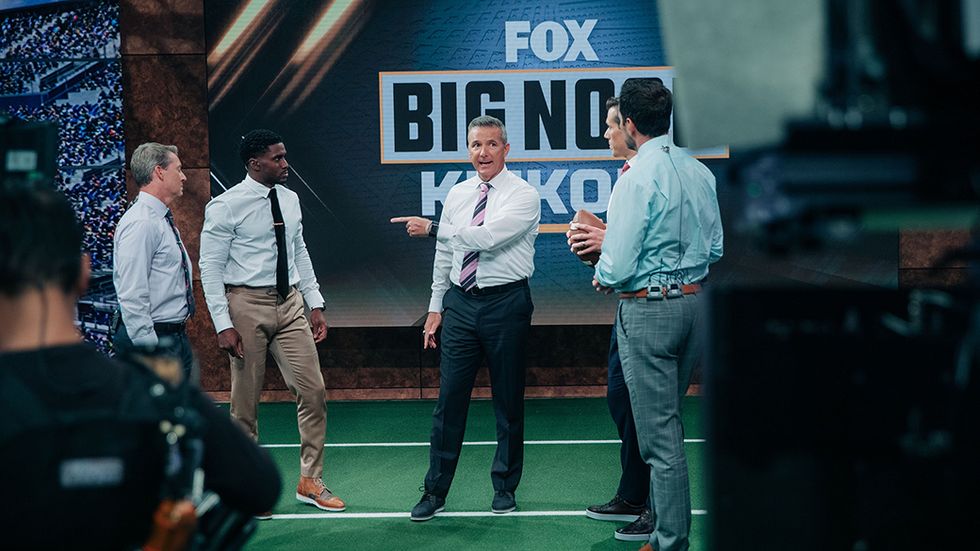 (Fox Sports)
The thing most Longhorns fans are missing, however, is would Meyer want to leave his current job at Fox Sports where he has gained attention as being one of the best in studio analysts? Would Meyer want to recruit a state that already has political lines drawn? Where high school coaches direct their players to and away from certain schools and where other coaches like Jimbo Fisher at Texas A&M, Dabo Swinney at Clemson and Nick Saban already have connections?
The problems at Texas won't go away with a snap of the fingers. If the Longhorns want to make a change, it's going to have to be decisive and fans are going to have to give the new coach something they didn't give the old one. Patience.
Click here to take our poll: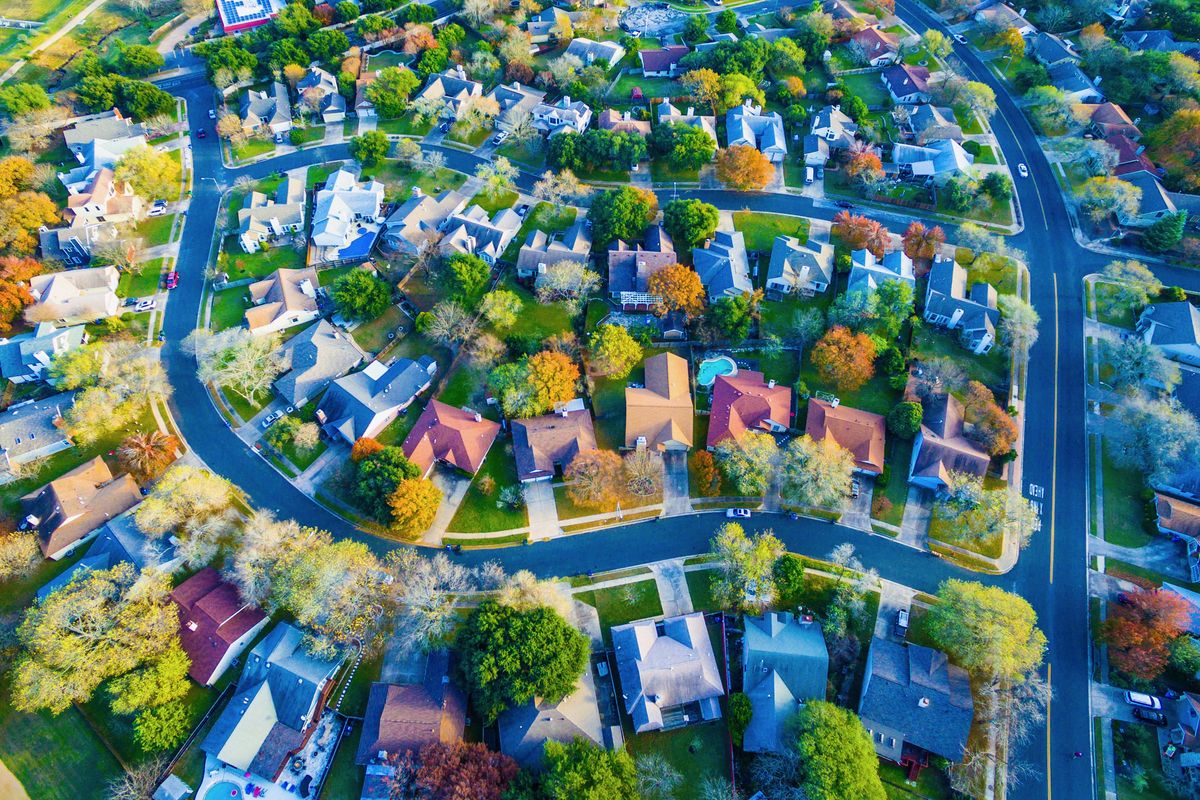 Shutterstock
So you want to buy a house?

To anyone trying to get on the "housing ladder," it's been a discouraging couple of years as prices skyrocketed in a market crowded with buyers bidding against each other for just about any available home.

Things may be calming down, with the Austin Board of REALTORS reporting fewer sales and more available homes this summer.

Mortgage rates have more than doubled in the last year, from around 3% to well over 6% on a 30-year fixed rate loan, getting even more of a bump this week after the Federal Reserve raised bank rates on Wednesday.

So how affordable are homes right now? That, of course, depends on what you want and how much you're able or willing to pay, but here are some rough estimates of what a typical buyer would pay to buy a $650,000 home, which would be considered "mid-price" in today's market.

Mortgage banker Chris Holland (NMLS 211033) of Austin's Sente Mortgage ran some numbers for Austonia to illustrate a typical purchase.


Holland says that while the 30-year fixed rate mortgage is often mentioned in the media, the most popular loan that he's seeing now is a 7/1 adjustable rate mortgage, which has a fixed rate for 7 years and then adjusts every year based on market rates, with a limit on how much it can increase each year. The interest is amortized over a 30-year period. Adjustable Rate Mortgages (ARMs) offer lower rates than fixed rate loans.

Here are the numbers, which are examples. In practice, exact numbers vary with a buyer's credit rating and overall financial situation, and with the rate, which can move up or down at any time.
$650,000 home purchase price
7/1 ARM at 5.875%
5% down payment, equals $32,500
95% financed, equals $617,500
$4,990 payment, including principle and interest (P&I), insurance, and property tax
Typically, a borrower's debt to income ratio needs to be at or below 45%. So for this mortgage, a borrower, or borrowers, would need income of roughly $11,100/month, or $133,200/year. That number could be higher, depending on the buyer's outstanding credit balances on things like credit cards and car loans.
Not included are closing costs, moving costs, maintenance, and any changes a new buyer might want to make to the home.

Holland says he's had a lot of clients approved for loans who were house hunting but have put that on hold, hoping prices come down.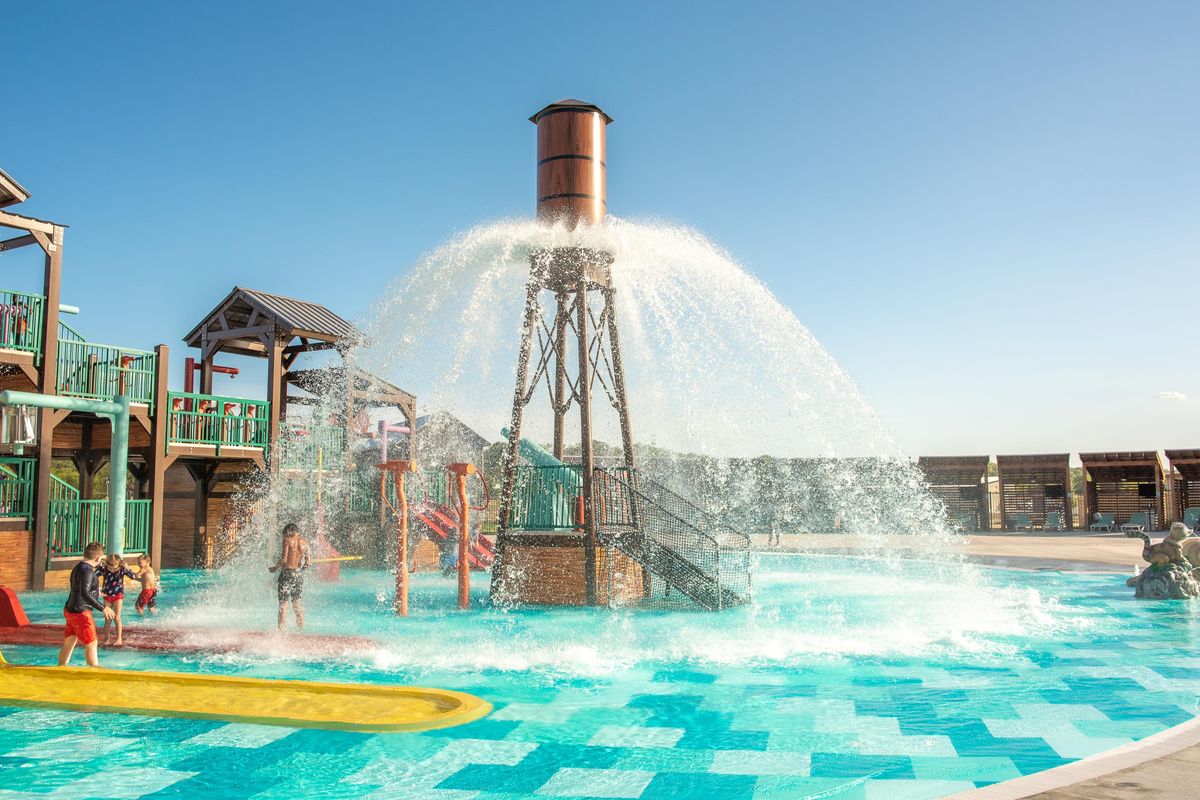 Camp Fimfo Waco
Camp Fimfo Waco, a brand new camping resort, is kicking off football and fall camping season in style! With top-notch amenities, premium accommodations, and 10 weekends of fall fun, there's no better place to have a fall camping getaway, especially if you're a Baylor football fan!
Fall promises to be a one-of-a-kind camping experience. From Sept. 16 to Nov. 24, weekends will be packed with fall-themed activities, including special Halloween weekends in October. Campers can enjoy activities like fall crafts, campground trick-or-treating, costume contests, site decorating, outdoor movie nights, and more!