Get connected with our daily update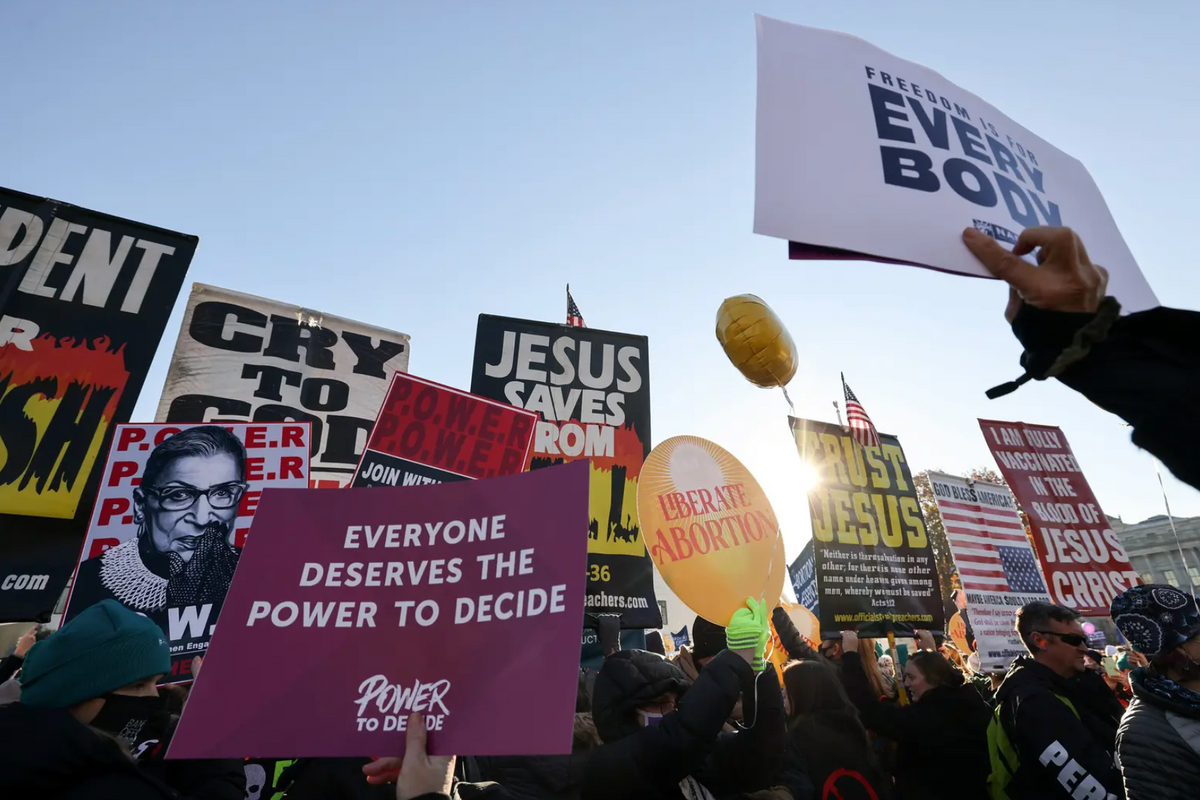 By Reese Oxner
The U.S. Supreme Court on Friday ruled that the legal challenge brought forward by abortion providers against Texas' abortion restriction law may continue, bringing new life into what has become the most significant effort to overturn the statute so far.
---
The court allowed the suit to continue on a 8-1 decision but did not stop the law's enforcement. Instead, abortion providers will resume seeking to block the law as it progresses through lower court proceedings.
In a separate decision, the court dismissed a separate challenge from the Biden administration.
The justices also allowed the abortion providers to sue only some state licensing officials, but namely not state court clerks — citing difficulties surrounding sovereign immunity. This could make it difficult for providers to get the law's enforcement blocked overall in court.
This win for abortion providers could be short-lived as the Supreme Court considers a case from Mississippi that could put an end to constitutional protections on abortions. They are set to rule on that case next summer.
The high court handed down the decision in the Texas case five weeks after justices heard oral arguments over the law on Nov. 1. Abortions after about six weeks of pregnancy have been virtually banned in Texas for over 100 days since the law went into effect on Sept. 1.
"The legal back and forth has been excruciating for our patients and heartbreaking for our staff. We know this decision isn't the end and our fight against this law is not over," Amy Hagstrom Miller, president and CEO of Whole Woman's Health and Whole Woman's Health Alliance, said in a statement. "Whole Woman's Health is here for the long haul and we look forward to resuming the full scope of abortion care we are trained to provide."
The ruling comes a day after a state district judge agreed with 14 abortion advocates and declared that the Texas law violates the state's Constitution, though he didn't stop it from being enforced. That ruling would likely be used as precedent in individual lawsuits filed under the statute.
Earlier this month, the Supreme Court heard oral arguments in Dobbs v. Jackson Women's Health Organization, a lawsuit that came after Mississippi passed a law banning most abortions after 15 weeks of pregnancy. While the Texas case before the high court focused on the validity of the unique enforcement mechanism used by the state's abortion law, the Mississippi case puts constitutional protections for abortion access into question — and many court observers believe the justices are poised to roll back those protections.
The Supreme Court currently has a conservative supermajority, with six out of nine justices appointed by Republican presidents. Those conservative members have historically shared anti-abortion positions and, during oral arguments for the Mississippi case, they seemed open to at least partly overturn Roe v. Wade, the 1973 landmark case that helped establish constitutional protections for abortions.
If that happens, it would mean the end of legal abortions in Texas. That's because the Texas Legislature passed a "trigger" law this year that would automatically come into effect if Roe is "wholly or partly" overturned. It would also render much of the fight over the Texas abortion law moot.
The Supreme Court on Friday also ruled on a separate case filed against Texas' abortion law brought forward by the U.S. Justice Department. In that case, the high court found that the DOJ does not have standing to sue Texas over its abortion law, commonly referred to as Senate Bill 8. The court effectively ended the lawsuit and the Biden administration's role in the judicial battle over the controversial law, saying it was "improvidently granted."
The abortion providers' lawsuit, led by Whole Woman's Health, aims to topple the enforcement mechanism of the law. That mechanism was the focus of oral arguments in the Supreme Court's Nov. 1 hearing of the case.
The two separate suits filed by the U.S. Department of Justice and abortion providers had brought Texas' abortion law back before the high court months after the justices had declined to grant an emergency relief request by abortion providers seeking to stay the law while it was challenged in court.
The high court's decision Friday was not on the law's overall constitutionality, but rather on the procedural woes that plagued legal efforts to challenge it. During the arguments, six out of nine Supreme Court justices expressed concerns specifically over the way Texas enforces the law — and the way it could be used to limit other constitutional rights.
"There's a loophole that's been exploited here," Justice Brett Kavanaugh said during the Nov. 1 hearing. "It could be free speech rights. It could be free exercise of religion rights. It could be Second Amendment rights — if this position is accepted here."
Texas' law, which bars abortions before many know they're pregnant, had been successful in blocking procedures in the state by using the unique tactic. Its enforcement mechanism has allowed the law to buck judicial review by making it difficult to sue the law's enforcers, which is the traditional route to stop a law from going into effect.
Courts, to block laws, typically order state officials to not enforce them. But that's impossible under Texas' abortion law, which made private citizens the de facto enforcers of the law by empowering them to sue those who "aid or abet" abortions past around six weeks of gestation — and promises them $10,000 if they win their lawsuit.
Melissa Murray, a professor at the New York University School of Law, said the Supreme Court's decision Friday was likely made more on the idea that "everyone should be concerned about the implications of this kind of enforcement mechanism on the rule of law more generally — not just specifically on abortion."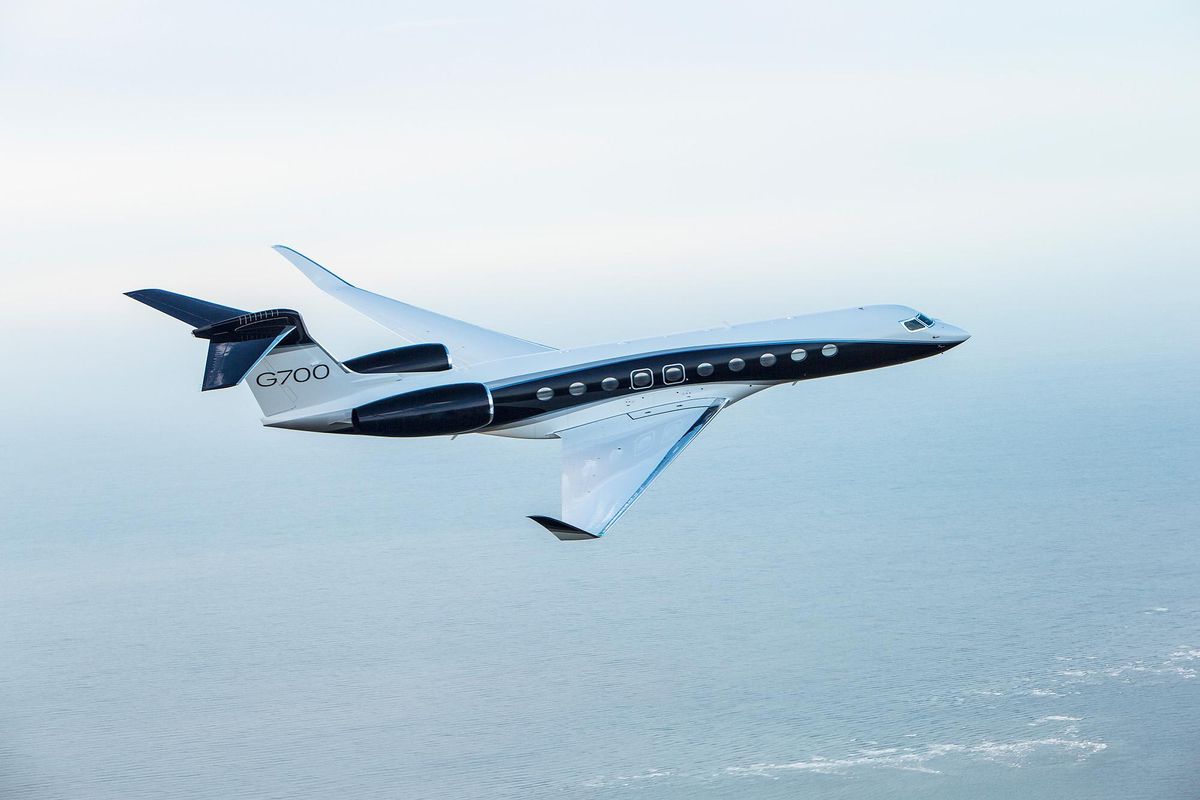 Elon Musk has placed an order for a new, top-of-the-line private jet: a Gulfstream G700, Austonia has learned. Delivery is expected in early 2023.
Billed as offering "the most spacious cabin in history," the aircraft seats 19 and soars above the rest of us at up to 51,000 feet. Base price: $78 million.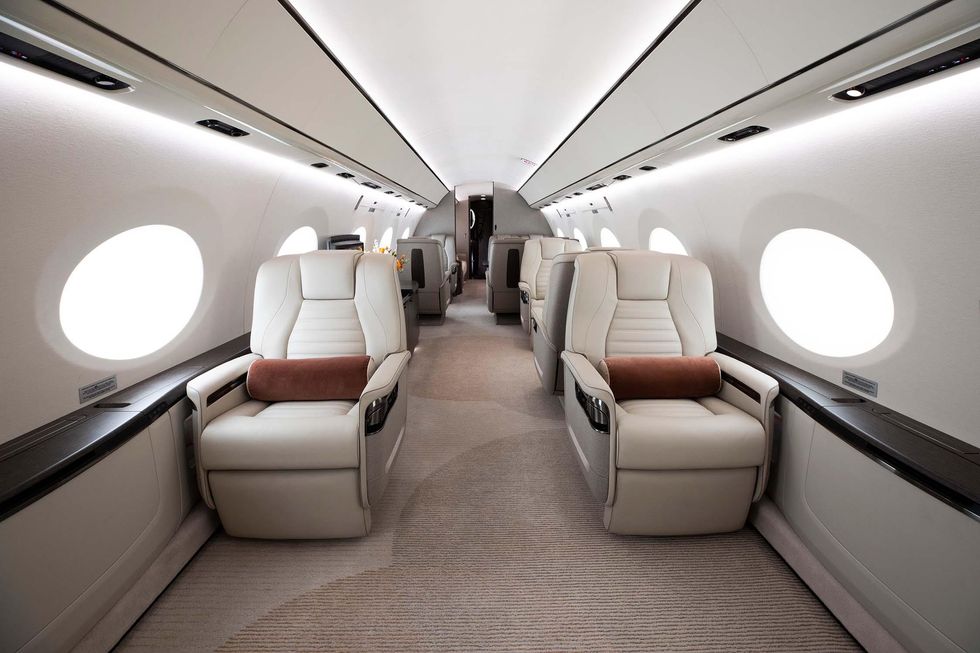 The Gulfstream G700 was awarded the 2022 International Yacht & Aviation Award for excellence in cabin design this year. (Gulfstream)
According to the Gulfstream website, the G700 can fly up to 7,500 nautical miles without refueling, enough range to fly nonstop from Austin to Hong Kong. Powered by two Rolls-Royce engines, it has its own Wi-Fi system, 20 oval windows measuring 28" x 21", and two lavatories.
The sweet new ride will replace his current top-of-line private jet: a 2015 Gulfstream G650, the aircraft that has been made somewhat famous by the automated @elonjet Twitter account, which tracks and reports his personal aircraft's movements using public data.
Musk has repeatedly championed "free speech" as a guiding ethic in his planned purchase of Twitter. Last December, Musk offered the teenager who built the @elonjet tracker $50,000 to shut it down, citing security concerns. It's still up.
According to the @elonjet account, Musk's jet last traveled to Austin, where it's been since June 23. The associated data says that his flight to Austin burned $2,573 worth of aviation fuel and discharged 4 tons of carbon dioxide.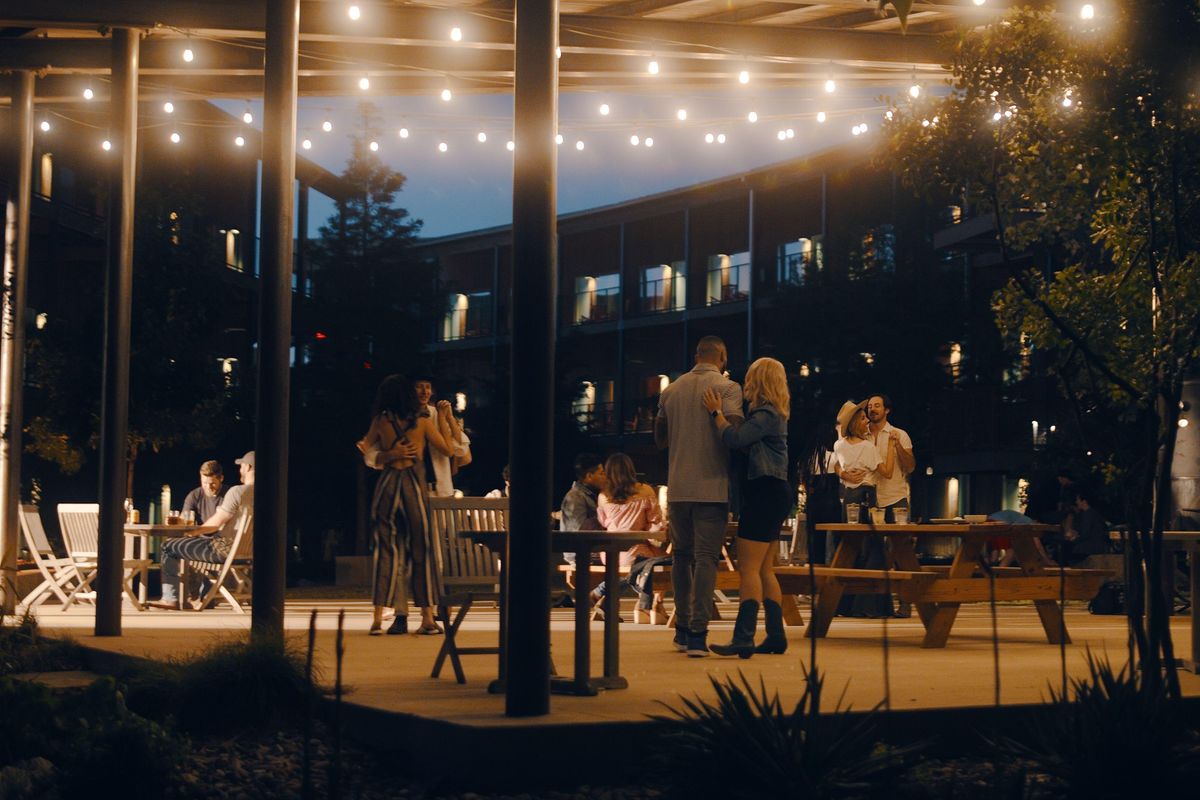 Live music and beer? Say no more. With a location in Austin, and others throughout Texas, the court hotels by the Valencia Hotel Group have a new offering for weekend stays: Live Music & Longnecks.
Enjoy live music all weekend long and check out the hotels' state-of-the-art amenities between sets. Make a splash in the pool, enjoy outdoor fire pits, or challenge your friends in a yard game while enjoying a weekend full of live music! Did we mention the package includes deluxe accommodations and a bucket of beer? Oh, and if you needed more convincing, this pet-friendly hotel means the whole family can join in on the fun.
The hotels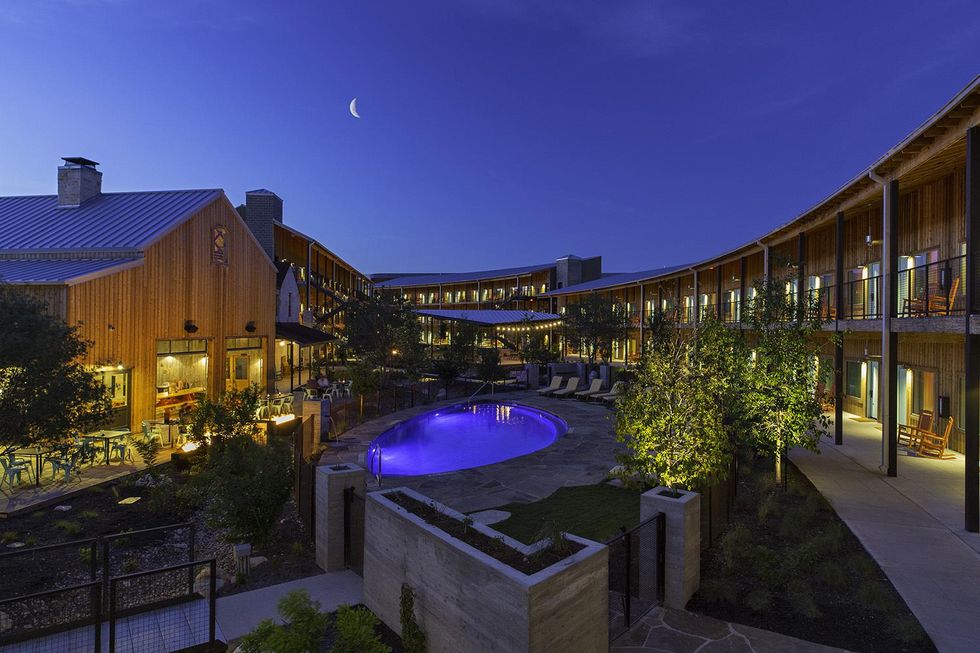 Explore any of the Court Hotels by Valencia Hotel Group for a memorable escape. Each property offers a unique experience remnant of yesteryear but with all of the modern amenities that make for a fun and comfortable stay. With acres of landscaped courtyards, relax and unwind in an outdoor environment perfect for doing everything or absolutely nothing at all. With locations in Austin, College Station, Irving, and Lubbock your urban retreat has never been so close.
The music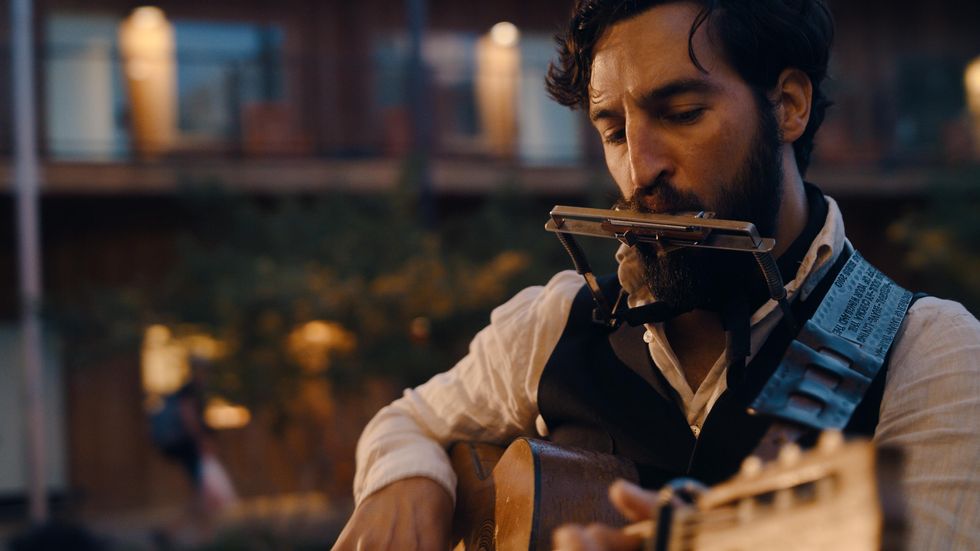 Locals and travelers alike are invited to enjoy the deep roots of Texas music all summer long with a robust lineup of live performances. From the banks of the San Antonio Riverwalk to Irving's manicured streets, Valencia's hotels are a place to gather and reconnect, offering uniquely Texan settings for the weekly performances.
"We're proud of the community we've fostered among Texas musicians and the many rising stars who perform at our properties," says Amy Trench, corporate director of brand marketing & PR for Valencia Hotel Group.
In Austin, you can catch good ol' fashioned Texas country by Drew Moreland and Clayton Gardner, bluegrass by Reagan Quinn, and much, much more.
With unique programming at each of Valencia's properties, there's something for everyone to enjoy all summer long.
The perks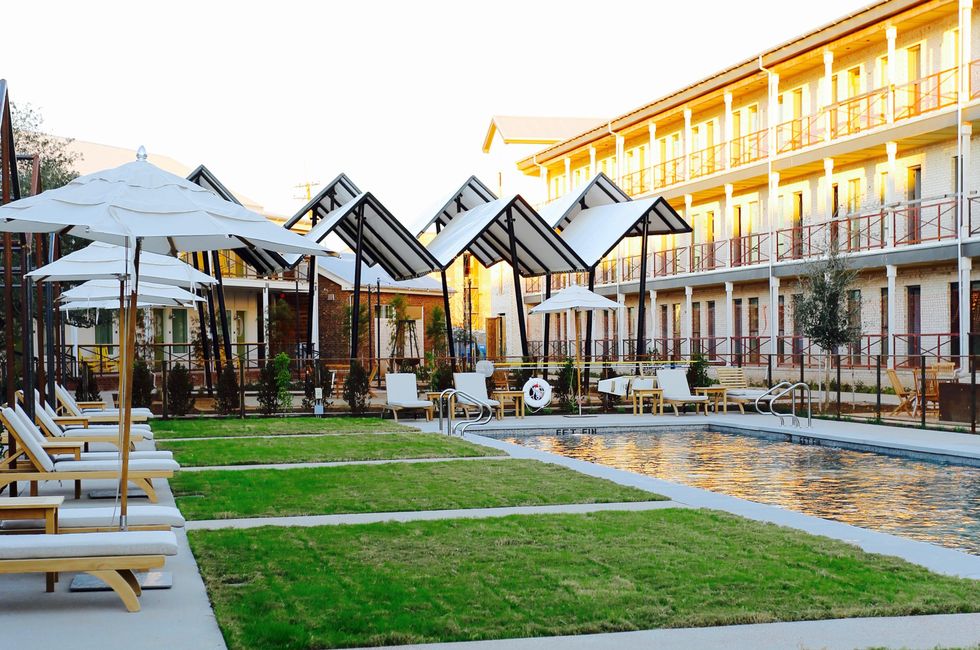 If you're a Valencia Hotel Group Rewards member, the perks are plentiful. Enjoy up to 10% off the Best Available Rate, and for a limited time, members can save up to 15% off a stay of 2 nights or more, for select stays in 2022.
But that's really just the beginning. At select locations, you can enjoy discounts on weeknight stays, a complimentary third night, or curated packages for a romantic getaway or a night of watching the Verde at Q2 Stadium. You'll also find special rates for AAA and AARP Members, educators, and front-line heroes including military, law enforcement, fire, and rescue workers.