Get connected with our daily update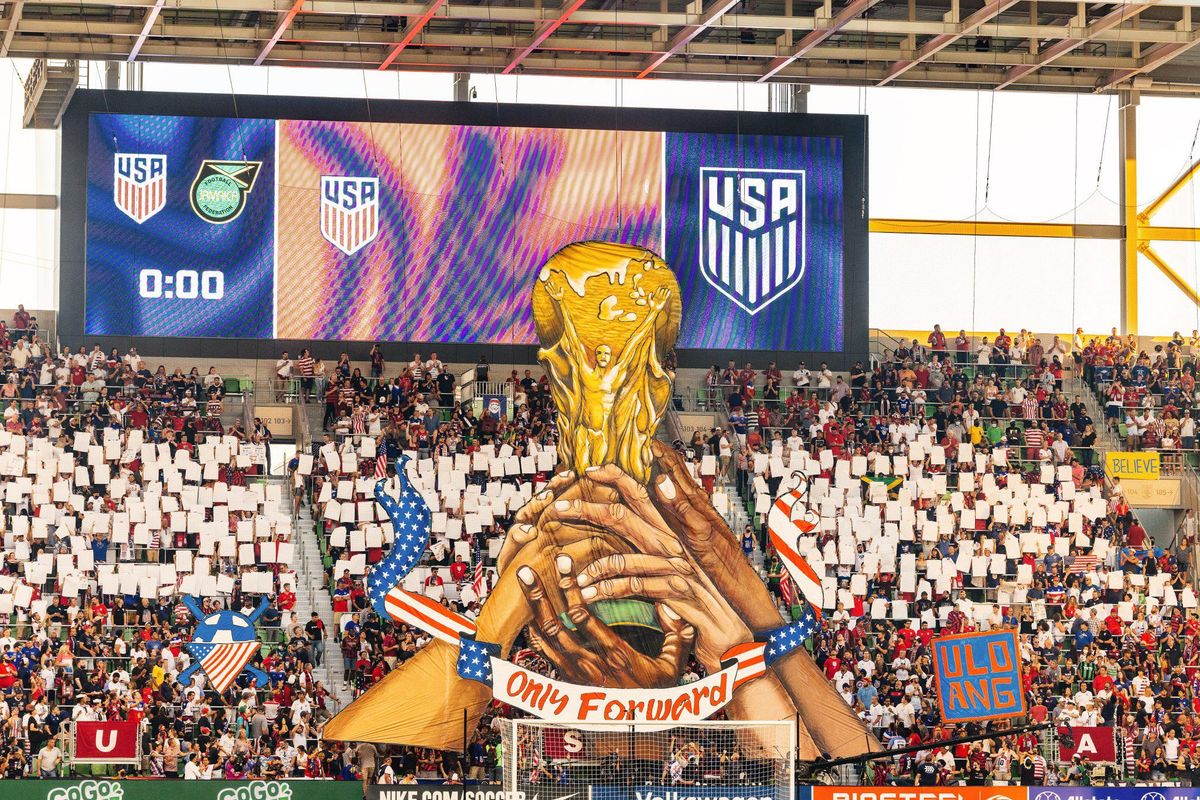 Q2 Stadium attendees swapped their Verde for red, white and blue as they packed the sold-out venue to watch the United States Men's National Team take down Jamaica 2-0 for their first World Cup Qualifying Match on Thursday.
---
FC Dallas's 18-year-old standout Ricardo Pepi was the man of the match as he scored twice to put Team USA over The Reggae Boyz. The Texas native has scored a brace at Q2 once before in a 5-3 defeat over Austin FC in August.
In a now-signature move for Austin futbol fans, the South Side supporters' section raised a large banner, or "tifo," depicting the original World Cup trophy with the USMNT slogan "Only Forward" displayed across the bottom as the match began.
The "biggest party in Austin" was in for a treat as the team played better than they had in months, but it wouldn't prove fruitful until the beginning of the second half. Head Coach Gregg Berhalter's emphasis on "verticality," or quickly pushing up the field, paid off as Pepi grabbed a cross from Sergiño Dest to score from six yards out in the 49th minute. According to The Athletic, the drive from goalkeeper to opponent's goal took just 16 seconds.
Pepi would strike again in 62nd as he sped one past Jamaican keeper Andre Blake off a cross to score his third goal in just two appearances with the national team.
Jamaica would be unable to bounce back as they continued to fall to the bottom of the eight-team Concacaf World Cup Qualifying table.
While the win was expected from a team that has defeated longtime rivals Mexico twice this year, the decisive defeat came even as stars Christian Pulisic—of English Premier League club Chelsea—and Gio Reyna—son of Austin FC sporting director Claudio Reyna—were out on injury.
Standout performances from Pepi, DC United's Paul Arriola and Brenden Aaronson propelled the team to the top of the Concacaf Qualifying table with eight points alongside their El Tri rivals.
US national soccer teams are now 3-0 in the brand-new Q2—the USMNT defeated Qatar in July to advance to the Gold Cup finals, while the US Women's National Team beat Nigeria 2-0 in June to christen the stadium.

"When you have atmospheres like we had tonight, it gets the guys up to perform," USMNT head coach Gregg Berhalter said after Thursday's match. "Fantastic field, fantastic stadium, fantastic fans, I mean this is what it's about, this is why we chose a venue like Austin."
The USMNT will head to Panama on Sunday and will finish the World Cup Qualifying series against Costa Rica in Columbus, Ohio on Wednesday, Oct. 13.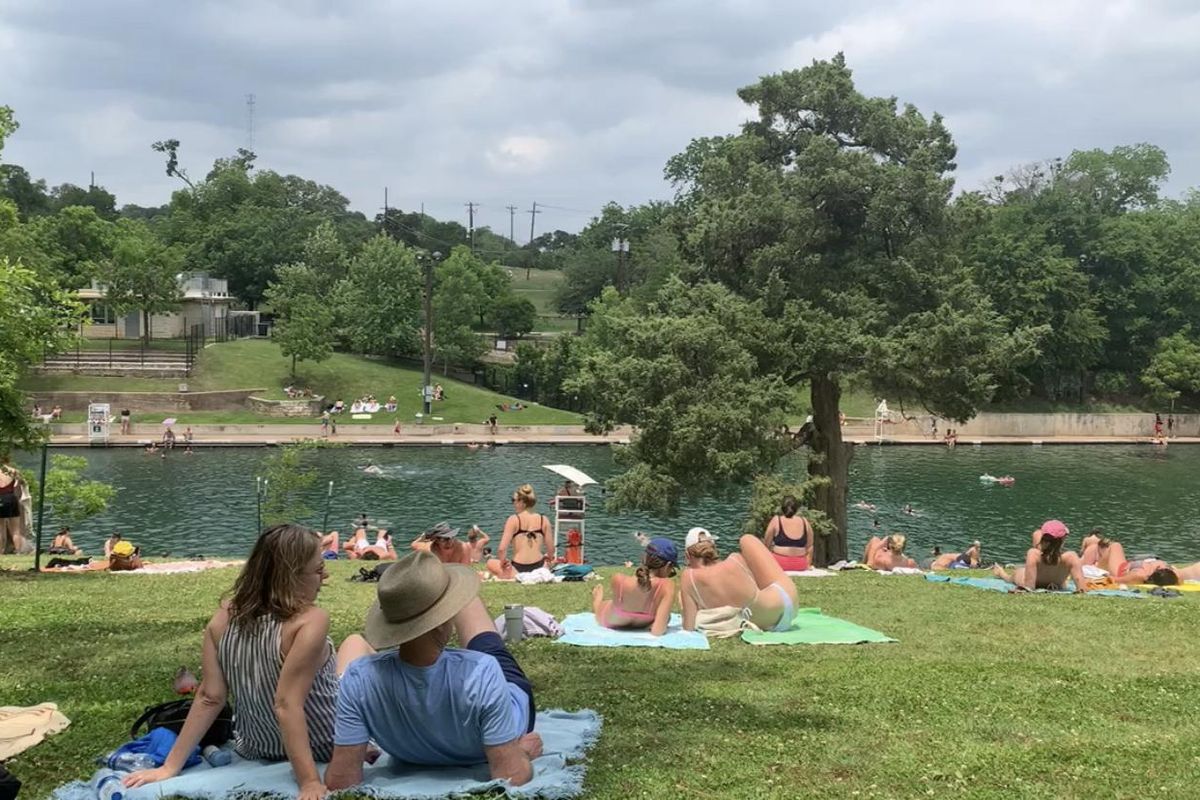 Barton Springs Pool is on a condensed schedule while the city tries to fill out its lifeguard roster.
The popular pool is currently closed on Mondays, Wednesdays and Thursdays while it navigates a lifeguard shortage. The city is offering bonuses to new applicants who can start by early June.
Austin Parks and Recreation Assistant Director Jodi Jay said there are 207 lifeguards ready to work and 100 incoming but the department needs 750 to be fully staffed.
Zoom out: The pandemic has had a lasting impact on hiring—in 2019, the city was able to hire 850 lifeguards.
Why it matters: The city needs at least 400 lifeguards, plus 30 with open water certification, to open pools on a modified schedule by June 4. Without hitting that mark, some facilities could limit hours or close.
The job pays between $16-19 an hour, anyone over 15 can get certified and there are bonuses on the table:
$500 bonus if you get certified and start working by June 6.
$500 bonus if you work through August 14.
$250 bonus if you get advanced certification.
Austin Parks and Rec's Aquatic Division serves 45 public aquatic facilities—including Barton Springs pool and a number of regional pools.
Find the full list here.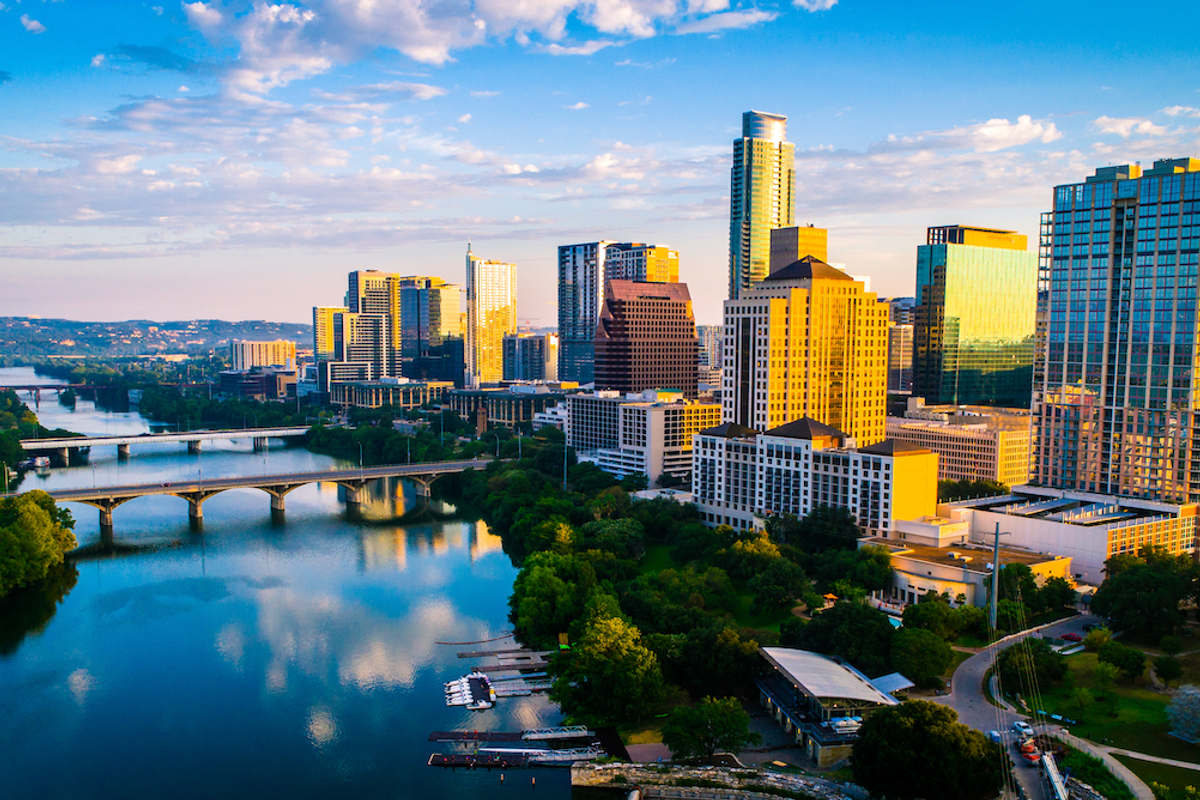 For years Austin has been one of the top 5 places to live in the U.S., according to an annual ranking from U.S. News and World Report. But this year, Austin dropped out of the top 10.
The publication ranked Austin at No. 13, down from No. 5 last year, No. 3 in 2020 and No. 1 in 2017, 2018 and 2019. Cities ranking in the top this year were No. 1 Huntsville, Alabama, No. 2 Colorado Springs and No. 3 Green Bay, Wisconsin.
So why did it rank lower this year?
The hot housing market is part of the reason. The report states "Austin offers a lower value than similarly sized metro areas when you compare housing costs to median household income."
Still, Austin was the highest-ranked Texas city on the list. Adding to its desirability are its live music capital roots and the growing tech scene. The next Texas area on the list was Dallas-Fort Worth coming in at No. 32.
U.S. News says it analyzed 150 metro areas in the U.S. to make the list based on the quality of life, the job market, the value of living there and people's desire to live there.