Get connected with our daily update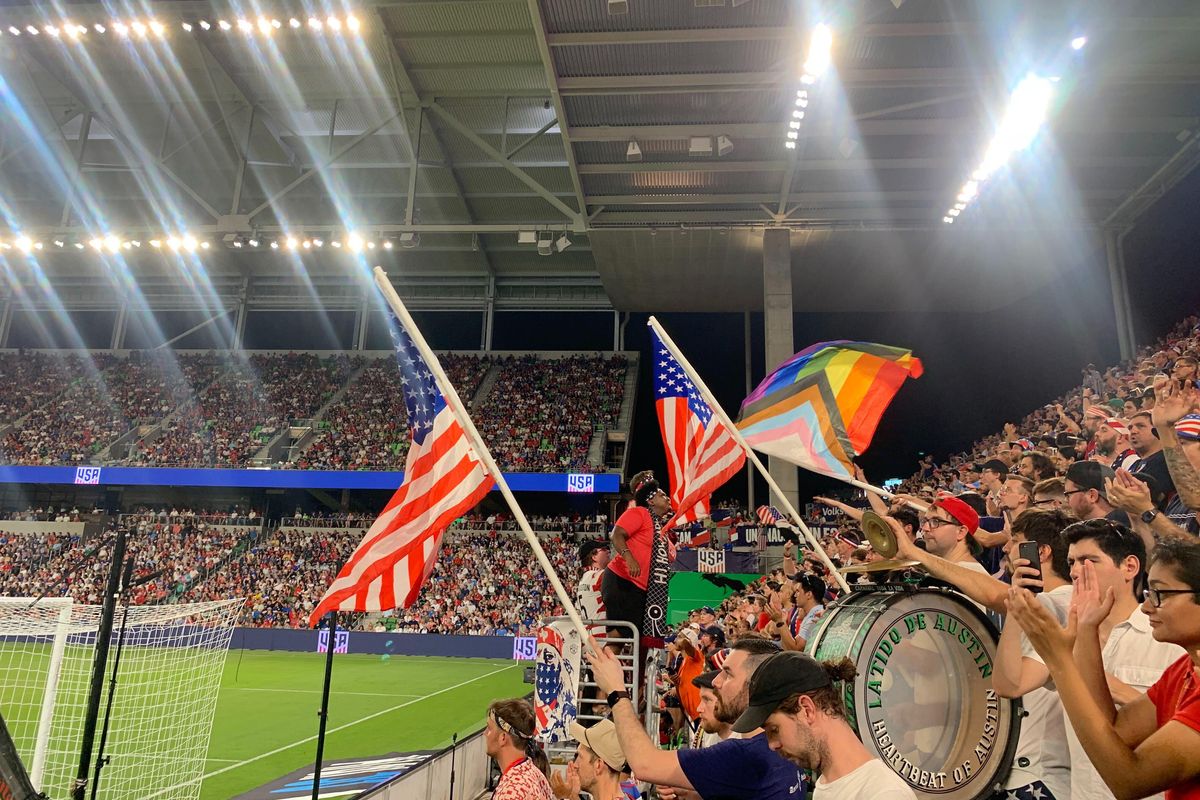 Three days before Austin FC's first match, Q2 Stadium swapped its Verde for red, white and blue as over 20,000 fans cheered on the U.S. women's national team to a 2-0 victory on Wednesday.
The well-revered world champions were met with fans from near and far; Austin FC gear mixed with Team USA in the supporters' section as the United States flag flew overhead alongside Pride flags.
---
The match began with a bang as Austin FC supporters unveiled a gigantic "tifo," or banner, displaying No. 19 Crystal Dunn with the slogan "Christened by Queens."

USWNT players were the first to ever hit the Q2 Stadium pitch on Wednesday, and they more than lived up to expectations. The aptly-named Christen Press "christened" the field with the stadium's first-ever goal as she curved a shot into the bottom right corner at the end of the first half.
She was assisted by Carli Lloyd, who left the field to a roar of applause as she was subbed out in the beginning of the second half; Lloyd had just reached the ranks of only three other international players as she made her 300th international appearance at Q2 Stadium.

Nigeria fought back, but the USWNT ultimately shut down their window of opportunity as Lynn Williams pushed past the goalie to end the match 2-0.
With each save, shot and score, Austin's first professional soccer stadium filled with a collective roar. While every corner of the stadium joined in to chant a deafening "U-S-A" cry, the root of each chant could be traced back to the supporters' section, where La Murga de Austin used their signature bass drums to rile up the crowd. Led by Los Verdes' Imani Williams, who started chants from an elevated conductor's stand, hundreds of supporters combined Austin FC and USWNT traditions to cry out "Dale, Dale, Dale USA" in the brand-new stadium.
For Austinites who have been following Austin FC since its founding in 2017, watching Q2 Stadium fill up for USWNT is better than they could've even hoped.
Vanessa Santo-Avitia is a longtime soccer fan—her family follows Chivas in Mexico—while her wife, Sandra, is a born and raised Austinite. Because Vanessa works across the street at the Domain, they've watched as Q2 Stadium was built from the ground up. Vanessa said she's happy to support any team in Austin, especially one that unites the city like both the USWNT and Austin FC seem to do.
"This is like a one-time chance we're going to get to see this roster of amazing women get out there and play," Vanessa Santo-Avitia said. We're just so fortunate that there's a new stadium in our city."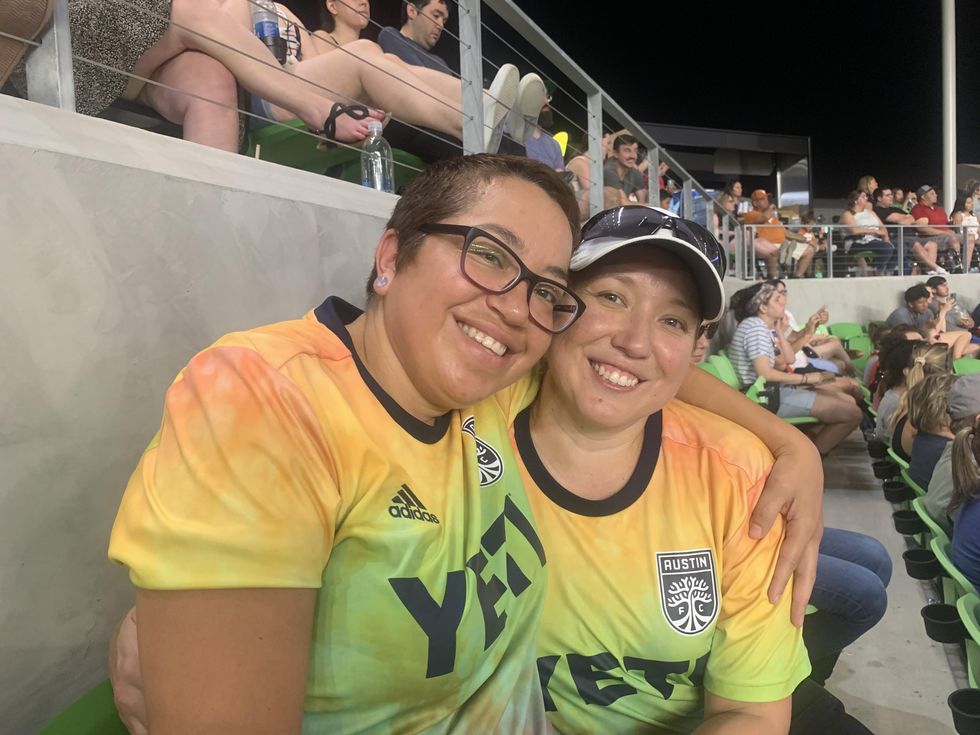 Vanessa and Sandra Santo-Avitia are longtime Austinites and soccer fans eager to watch the sport take off in their city. (Claire Partain/Austonia)
For Frank and Johnny Espinoza, Austin FC's first home game on June 19 is almost as important as their friend's wedding. "We've been going back and forth on it," Espinoza joked.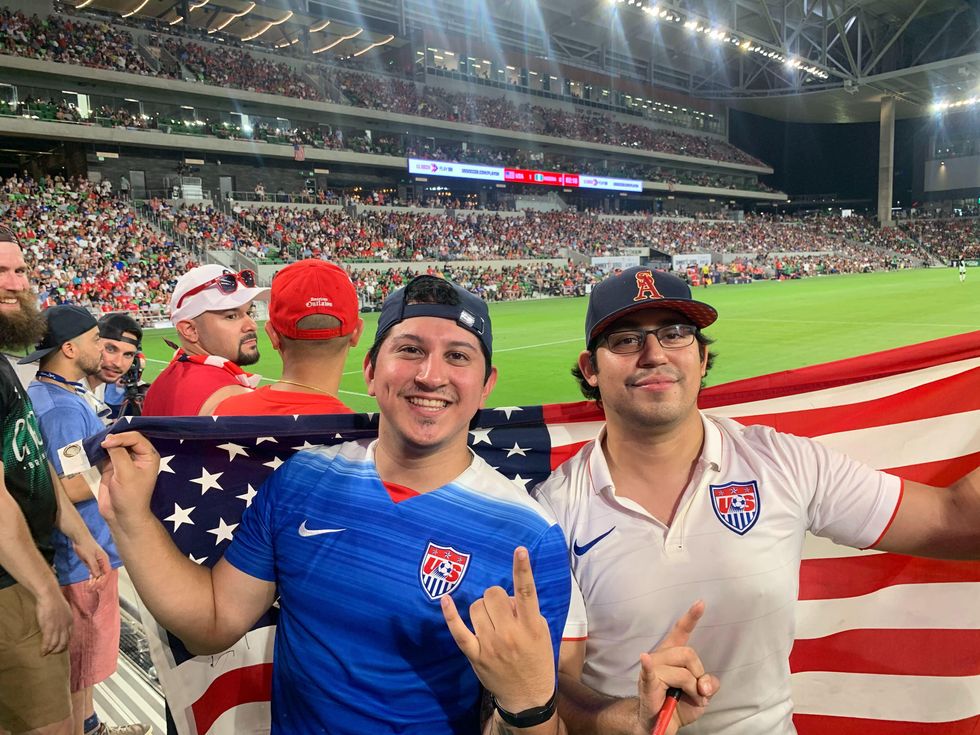 Frank and Johnny Espinoza joined in the festivities at the front of the supporters' section at Q2 Stadium. (Claire Partain/Austonia)
The two brothers, both living in San Antonio, were the life of the party down at the first row of the supporter's section. Johnny, who had just downed an entire beer from a shoe to collective "oohs" and "ahhs" from the crowd, held a U.S. flag in one hand and a Sharpie in the other as he claimed he was looking to get an autograph that night.
Five minutes later, as the USWNT scored their final goal, Espinoza, unfortunately, stayed true to his word and stormed the field, flag in hand. He was immediately tackled and escorted off the field. He never got that autograph.
While some fans may have gotten carried away in their excitement, both supporters and players were all in on the stadium's collective frenzy. The USWNT may be setting their sights on the upcoming 2021 Olympic Games, but USWNT player Becky Sauerbrunn said the team still recognized the importance of the moment as they made history at Q2 Stadium.
"It was electric," Sauerbrunn said. "It's been a long time since I haven't been able to hear the people that are yelling five yards away... we'd love to come back here anytime."
That's a wrap on our first match at Q2 Stadium. See y'all next time. 👋 @USWNT https://t.co/UKKKmFNqa7

— Q2 Stadium (@Q2 Stadium) 1623902865.0
Eventually, the frenzy was over as thousands of fans filed out of Q2 Stadium for the first time. The lights were dimmed and USWNT players left with promises to revisit.

Austin FC may be playing their own first match at the stadium in three days, but the USWNT is forever in Q2's history books as they proudly brought the stadium's fans to their feet.
Until next time, Team USA!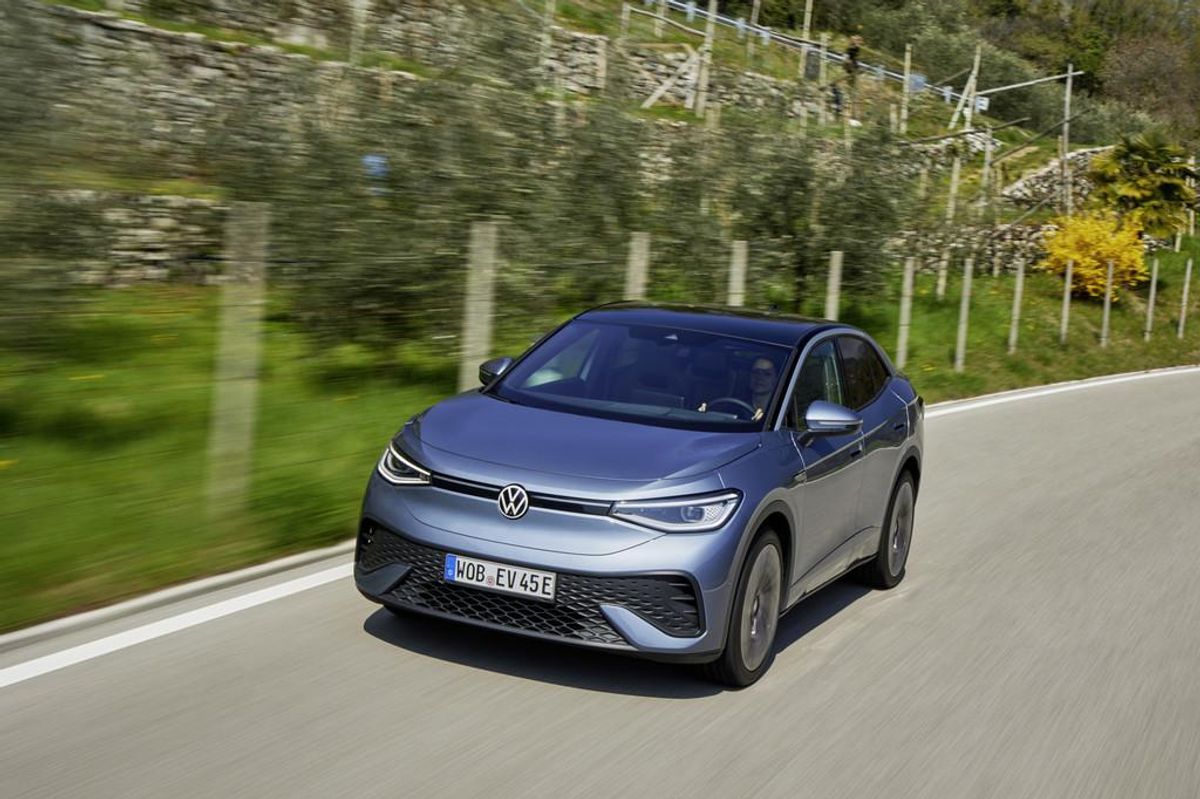 Whether you're making the switch out of a gas-powered car or thinking of adding another EV into the mix, tax credits could go away for your desired car.
The climate-health-tax package could become law soon. And while Democrats had aimed to expand consumer tax credits for battery-powered vehicles Sen. Joe Manchin called for some supply chain requirements in order to go along with the broader bill.
The Alliance for Automotive Innovation estimates that'll cut vehicles eligible for the credits from 72 to 25. Brands eligible for a tax credit include BMW, Ford and Rivian. As Electrek reports, sales can push manufacturers over the predetermined threshold of qualified sales, and Tesla is part of that group.
For some EV owners, however, this incentive wasn't an influence on their decision anyway.
Anuarbek Imanbaev, VP of the Tesla Owners Club Austin, said the credit played very little role in his decision to get a Tesla.
He views his first Tesla as a more luxurious type of purchase that's a different approach than what other car shoppers have.
"That's a different segment," Imanbaev said. "I think in that segment, it was nice to have, but it wasn't anything that affected whether I would buy the vehicle or not."
Still, Imanbaev thinks for those shopping for vehicles up to about $65,000, the tax credit could increase demand.
Reginald Collins, a sales professional at Onion Creek Volkswagen, has talked to the clients who weigh cost more when buying a vehicle and he said the tax credit is a "huge deal."
"On top of the fact that you're not paying for any gas. And you're saving Earth, it's not a combustion vehicle," Collins said, referring to Volkswagen's ID.4 that people can buy with a $7,500 tax credit.
What's its appeal over a Tesla or other electric vehicles?
"Just the flexibility of it, it's much less expensive," Collins said.
And while EVs require some wait—Collins estimates the ID.4 taking about 8 to 10 months— he also said that the plant in Chattanooga, Tennessee is making for faster production.
"If you need parts, you can order them from the states instead of ordering them in Germany," Collins said. "So if you have customer issues they can get parts quicker."
So if you're trying to get a deal on an EV, you may need to act quickly. The Senate sent the plan, known as the Inflation Reduction Act, to the House earlier this week meaning it could be headed to President Biden's desk soon.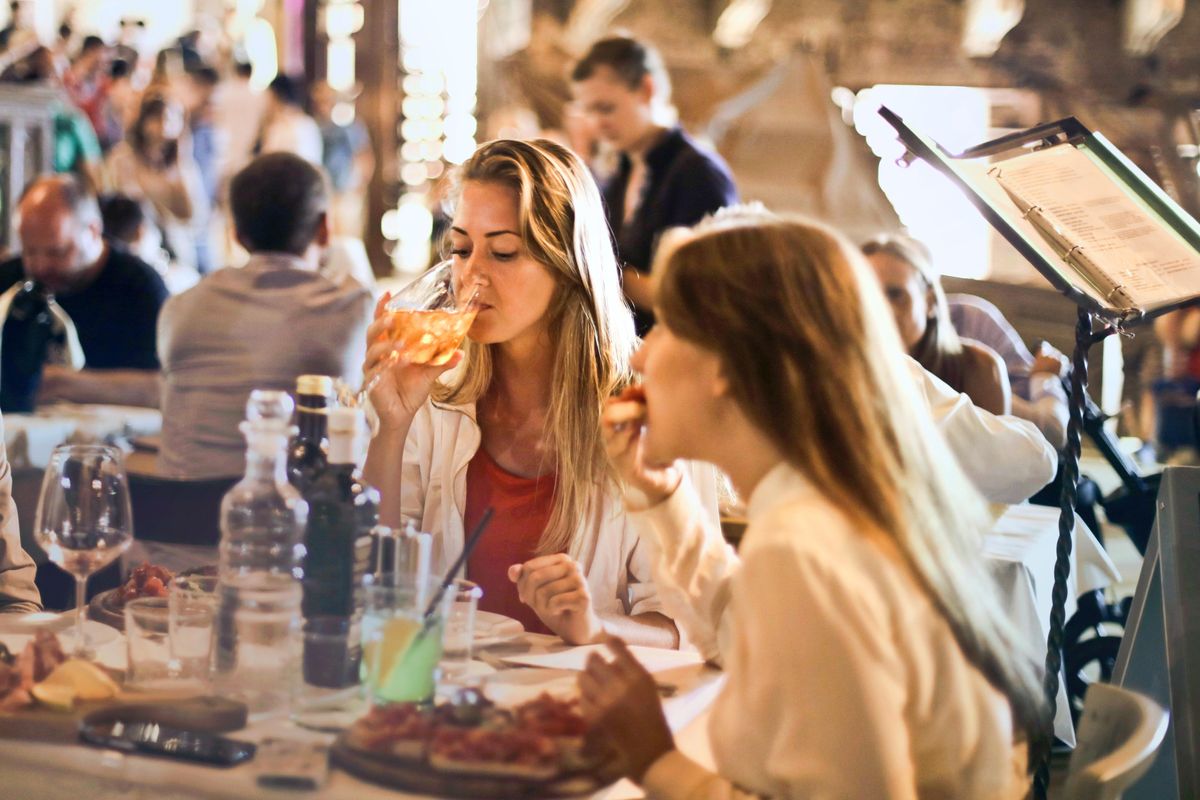 A chain of plant-based restaurants and wellness centers is getting its start in Austin.
Following time in executive-level positions with Austin-started Whole Foods Market, Betsy Foster, former senior vice president, retiring co-founder and CEO John Mackey and former Whole Foods co-CEO Walter Robb are onto their next project: a startup called Healthy America LLC.
The venture raised $31 million from investors earlier this year to create a national network of wellness centers and vegetarian restaurants.
Bloomberg reported on a now-closed job posting for Healthy America, which described it as "an evidence-based lifestyle company, leading the convergence of culinary, healthcare, and wellness."
The posting mentions an aim to "meaningfully transform the health and wellbeing of individuals." Aside from food, educational, fitness and spa services may also be offered.
Incorporated in 2020, Healthy America seems to be at an office near 38th Street and Lamar Boulevard, the
Austin Business Journal
reports.