Get connected with our daily update
(University of Texas at Austin)
Nearly 11 months after the first COVID-19 case was diagnosed in the U.S., pharmaceutical companies Pfizer and Moderna reported preliminary data this week that suggests their vaccine candidates are successful.
---
Both companies' vaccines rely on a spike protein invented by a team of scientists, led by Dr. Jason McLellan, at the University of Texas at Austin.
"The fact that many of these leading candidates contain some of these mutations that we designed several years ago is just fantastic," McLellan told Austonia.
Prep work
After earning his Ph.D. from Johns Hopkins University School of Medicine, McLellan went on to do postdoctoral research at the National Institutes of Health's Vaccine Research Center.
There, McLellan's mentor was trying to design a vaccine for HIV. But the process was difficult because HIV is such a sophisticated virus, he said.
So McLellan had the idea to apply the same vaccine design to other viruses, including respiratory syncytial virus, or RSV, which is a cause of the common cold.
The team had some "major success" in designing a vaccine that could inoculate patients against RSV, he said. Science Magazine included their work in its list of Top 10 Breakthroughs of 2013.
Around the same time, Middle Eastern respiratory virus, or MERS, emerged. A coronavirus, like SARS before it and COVID-19 after, MERS ultimately infected 2,519 known patients and led to 866 deaths, according to the World Health Organization.
McLellan believed that coronaviruses were likely culprits for future pandemics and began working to invent a vaccine that would ward against them.
In 2016, he co-authored an article in Nature that detailed a vaccine design for a beta coronavirus known as HKU1, which is a relative of SARS and MERS.
"We were prepared then for late last year," said McLellan, who is now an associate professor of molecular biosciences at UT.
Lucky spike
So what is a spike protein and how does it relate to a COVID vaccine?
Coronaviruses get their name from the crown-like spikes on their surface. ("Corona," in Latin, means crown or wreath.)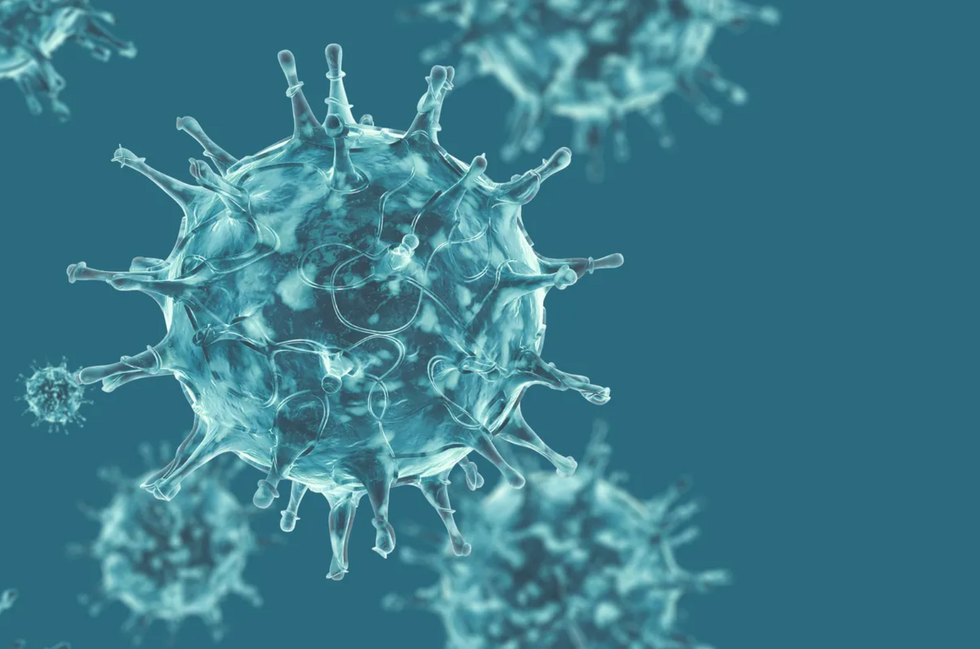 These spike proteins serve two purposes, McLellan explained. First, they help bind the virus to receptors on its host's cells. Then, they rearrange—"like a transformer going from car to robot," he said—to fuse the virus to the host cell, which allows it to infect the host cell and replicate itself.

McLellan's team invented a spike protein that mimics those found on the coronavirus. When injected via a vaccine, it signals the body to start creating antibodies.
But that's not all.
The team also stabilized the spike protein, which means the antibodies are able to attach to the virus and lock it in place before it rearranges and infects the host cell.
"The pre-fusion form is optimal," he said.
This approach, which McLellan and NIH patented, is laid out in the 2016 Nature paper.
"Some of these (pharmaceutical) companies knew exactly how to take what we had published and apply it," he said.
Next steps
With promising reports from Pfizer and Moderna—and active trials underway from 10 other companies that also focus on the spike protein—experts say a vaccine could be widely distributed by the spring.
Dr. Anthony Fauci, director of the National Institute of Allergy and Infectious Diseases, told CNN last week that priority populations, such as healthcare workers, could be vaccinated as early as next month, with increased access by April.
But challenges remain.
Austin-Travis County Interim Health Authority Dr. Mark Escott said that the Pfizer vaccine candidate requires ultra-cold storage, which many healthcare providers do not have access to, as well as a second dose. There is also a required peer review process.
In the meantime, COVID cases are soaring across the country—and in Austin, where there are now 209 new COVID cases confirmed each day, on average, up from 95.6 a week ago, according to Austin Public Health.
Back at McLellan's lab, however, the team is focused on tackling a different, more long-term challenge: creating a universal coronavirus vaccine.
"Because," he said, "there will be another coronavirus pandemic."
More on the vaccines: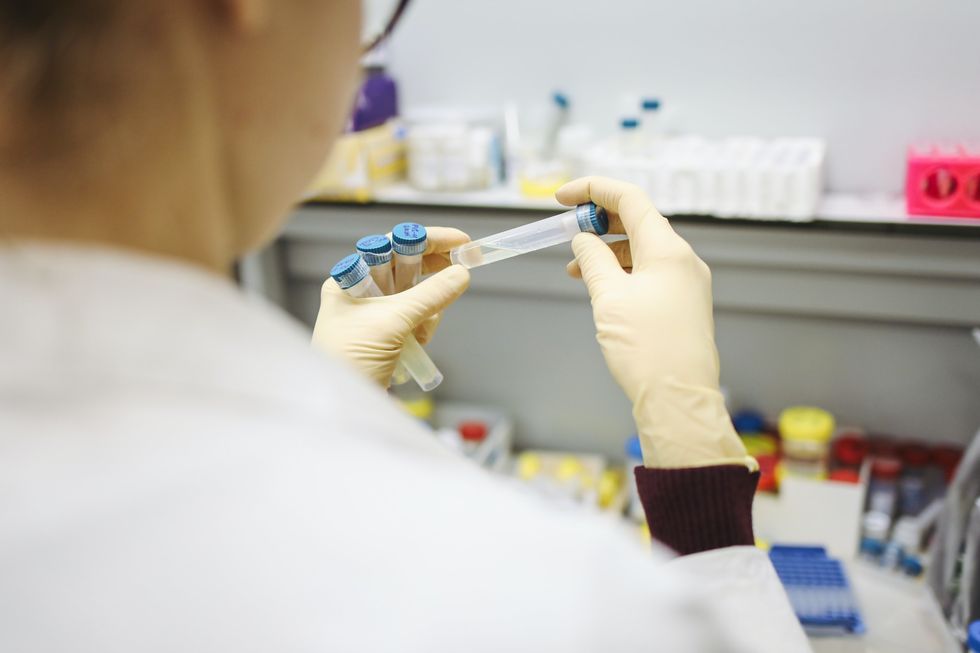 Texas picked for Pfizer vaccine delivery program
The Texas French Bread Bakery, located on 2900 Rio Grande Street, has been completely destroyed after a fire erupted on Monday night.
The Austin Fire Department responded to the fire just before 11 p.m., where they arrived to see flames coming from the roof of the bakery. Firefighters fought the fire for about an hour before the roof collapsed.
While no one was injured in the fire, firefighters say the iconic building was completely totaled.
It is still not known what caused the fire at this time, though AFD said arson investigators have been brought in to check every angle. Due to the amount of damage, fire crews said it may not be possible to find the exact cause.

This year, Texas French Bread will celebrate 40 years of business. Before the bakery occupied the building, it was the Rome Inn, a music venue that hosted 1970s artists like Stevie Ray Vaughan.
Austin's first major league team is ready to extend its reach with a new collaborative sports complex The Pitch, an Austin FC destination packed with local food, beverages and Verde fervor is set to open in Northeast Austin in February.
The Pitch, a collaboration between Austin FC and Karlin Real Estate, among other entities, will be located in the 50-acre Parmer Pond District, which already hosts the club's practice facility St. David's Performance Center.
Dubbed a "true destination" for both soccer fans and the community, The Pitch will consist of multilevel shipping containers designed by Mark Odom Studio that will carve out into a 1,200-seat stadium complete with a soccer pitch made of turf, food and beverage options and a five-acre "Parmer Pond" featuring jogging trails.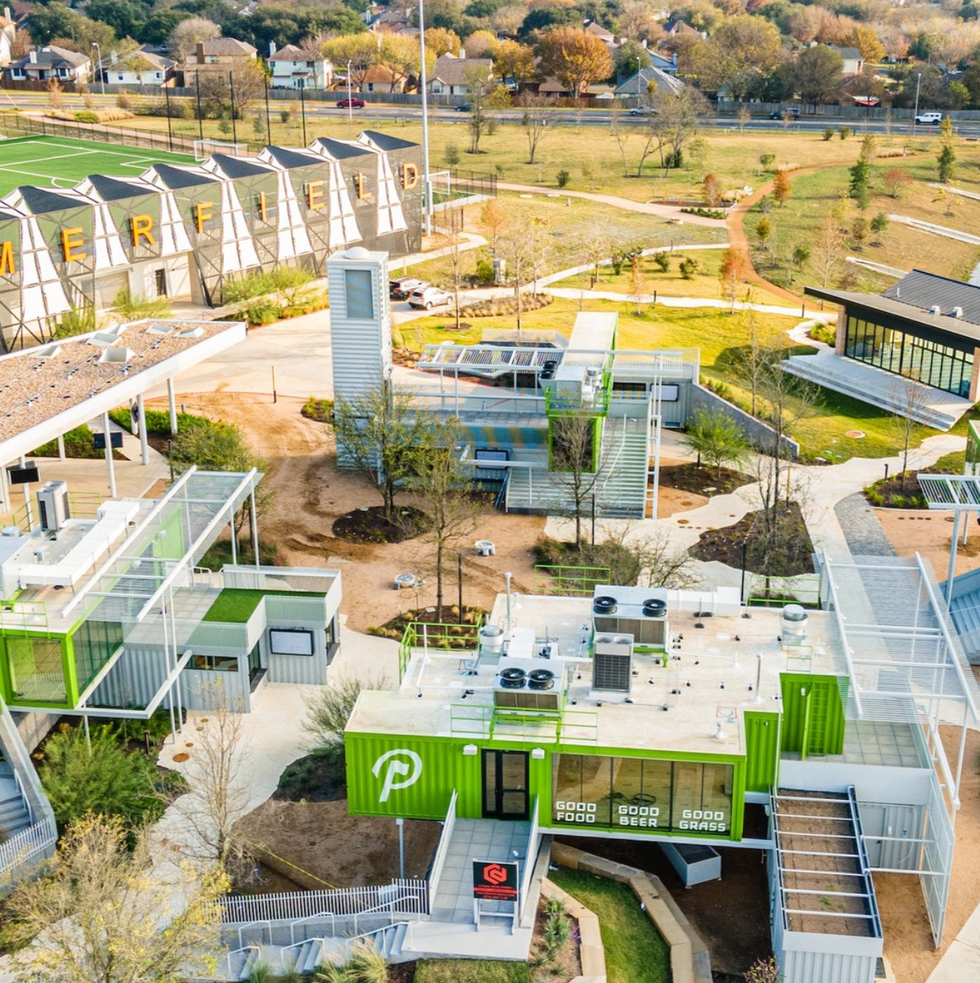 Made from multilevel shipping containers, The Pitch will include food and a 1,200-seat soccer pitch made from artificial turf. (The Pitch)
"The launch of Karlin's new food and entertainment experience will greatly enhance the Parmer development while perfectly complimenting St. David's Performance Center," Austin FC founder Anthony Precourt said. "The Pitch... will offer a strong variety of food options and gathering spaces for guests who will utilize St. David's Performance Center and Parmer Field for a variety of events."
The Pitch project lead Dave Greeley, who helped come up with the concept, is a former president of Austin FC parent company, Two Oak Ventures.
"The vision behind The Pitch at the Parmer Pond District is to be a first-of-its-kind sports, dining and entertainment destination," said Dave Greeley, The Pitch project lead and Team Orbis president. "This will be an unmatched experience for Parmer Austin tenants, Austin FC and club supporters, and the community."
With its proximity to the practice center, the venture hopes to contribute to the growing "soccer city" of Austin during Austin FC matches and youth games with the Austin FC Academy hosted at the St. David's Performance Center.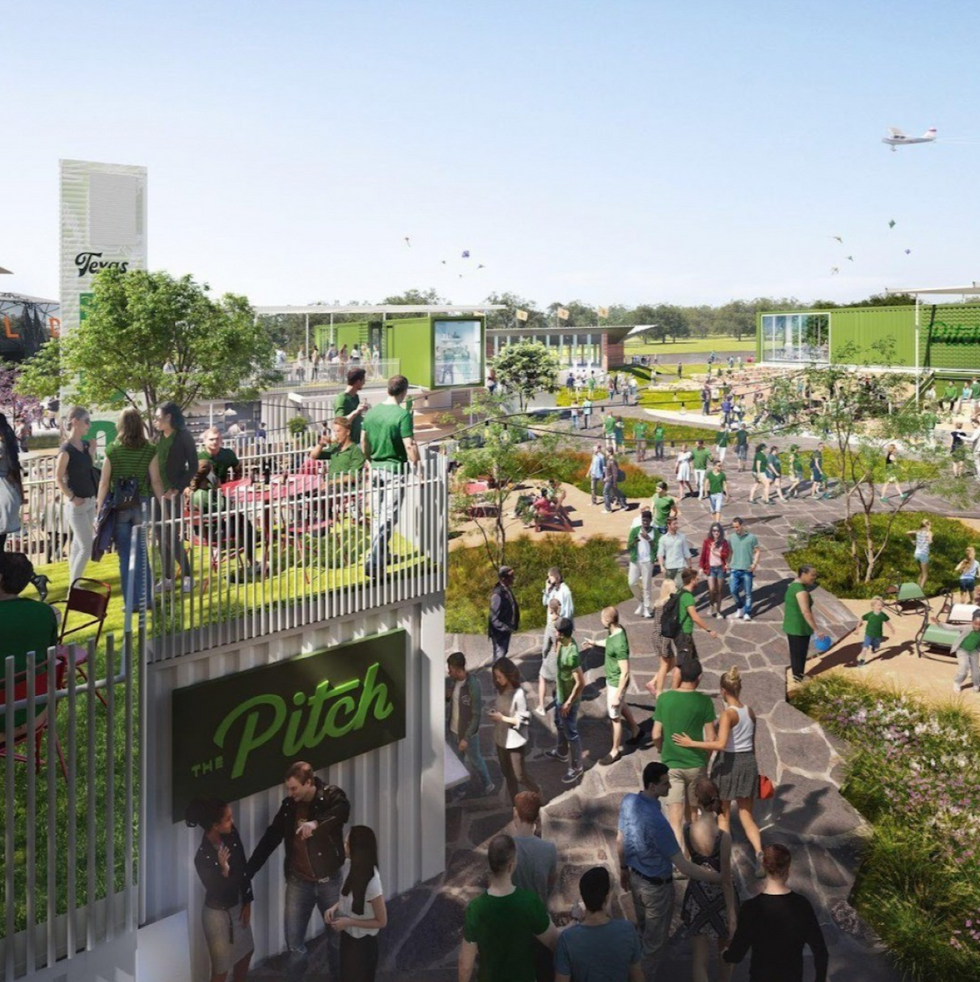 The Pitch hopes to converge both community and club interests with Austin FC. (The Pitch)
In addition to the soccer pitch, stadium and pond, The Pitch will provide a foody experience made by the creative team behind Austin staples like Fareground and Easy Tiger. The complex will offer local bites including:
Ranger Burger, which offers beers and burgers made from highly-coveted Wagyu beef direct from Ranger Cattle in East Austin
Ga Roti, which merges flavors from Northern Vietnam with the culinary techniques of France to create a unique rotisserie chicken joint
Taco Flats, a local taco chain serving Mexico City-style tacos, micheladas and more
Sand Bar, which fulfills its namesake with beauty cocktails, local beers and a sand volleyball court
Coffee Club, a coffee shop and bakery
Corner Kick Bar, the soccer-focused main bar of The Pitch complete with "tunes, TVs and (a) beer garden"
The Pitch will squeeze between St. David's Performance Center and Parmer Pond alongside the southern edge of Parmer Austin, a Karlin Real Estate venture that will eventually include multifamily housing, corporate office space and an aerospace and defense center.