Get connected with our daily update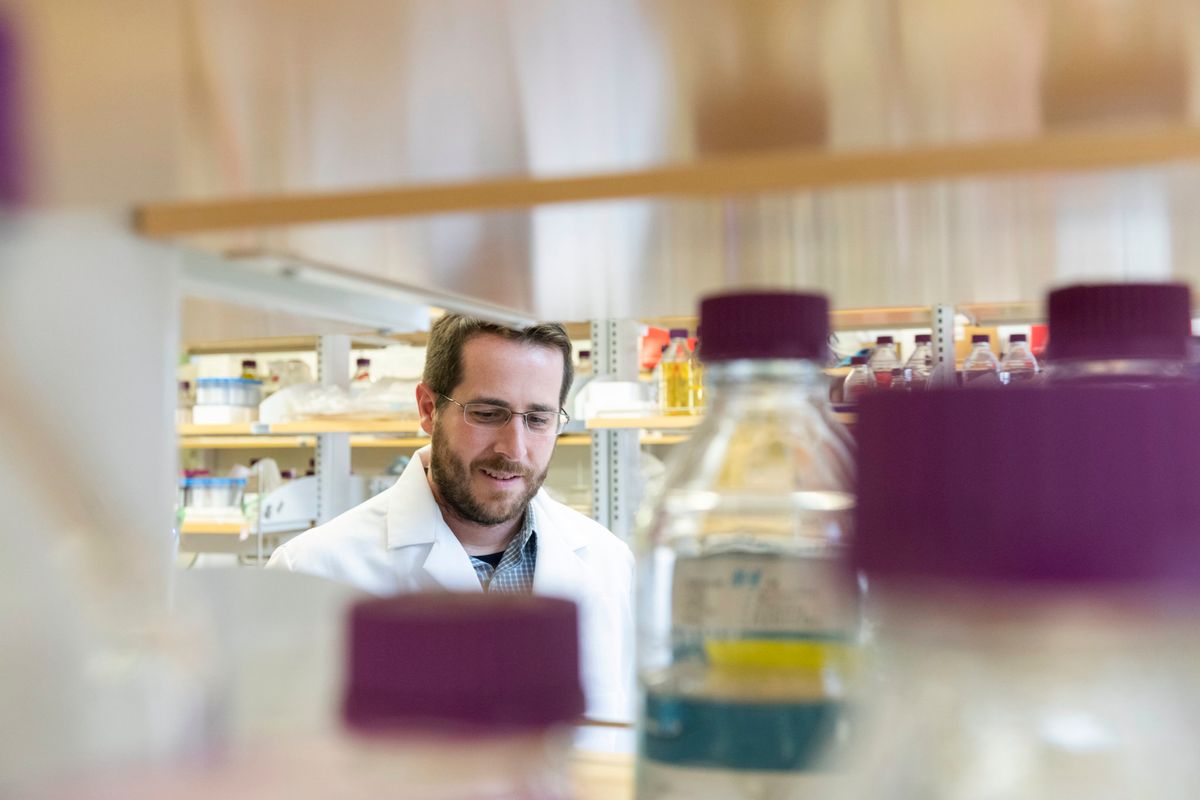 (University of Texas at Austin)
Nearly 11 months after the first COVID-19 case was diagnosed in the U.S., pharmaceutical companies Pfizer and Moderna reported preliminary data this week that suggests their vaccine candidates are successful.
---
Both companies' vaccines rely on a spike protein invented by a team of scientists, led by Dr. Jason McLellan, at the University of Texas at Austin.
"The fact that many of these leading candidates contain some of these mutations that we designed several years ago is just fantastic," McLellan told Austonia.
Prep work
After earning his Ph.D. from Johns Hopkins University School of Medicine, McLellan went on to do postdoctoral research at the National Institutes of Health's Vaccine Research Center.
There, McLellan's mentor was trying to design a vaccine for HIV. But the process was difficult because HIV is such a sophisticated virus, he said.
So McLellan had the idea to apply the same vaccine design to other viruses, including respiratory syncytial virus, or RSV, which is a cause of the common cold.
The team had some "major success" in designing a vaccine that could inoculate patients against RSV, he said. Science Magazine included their work in its list of Top 10 Breakthroughs of 2013.
Around the same time, Middle Eastern respiratory virus, or MERS, emerged. A coronavirus, like SARS before it and COVID-19 after, MERS ultimately infected 2,519 known patients and led to 866 deaths, according to the World Health Organization.
McLellan believed that coronaviruses were likely culprits for future pandemics and began working to invent a vaccine that would ward against them.
In 2016, he co-authored an article in Nature that detailed a vaccine design for a beta coronavirus known as HKU1, which is a relative of SARS and MERS.
"We were prepared then for late last year," said McLellan, who is now an associate professor of molecular biosciences at UT.
Lucky spike
So what is a spike protein and how does it relate to a COVID vaccine?
Coronaviruses get their name from the crown-like spikes on their surface. ("Corona," in Latin, means crown or wreath.)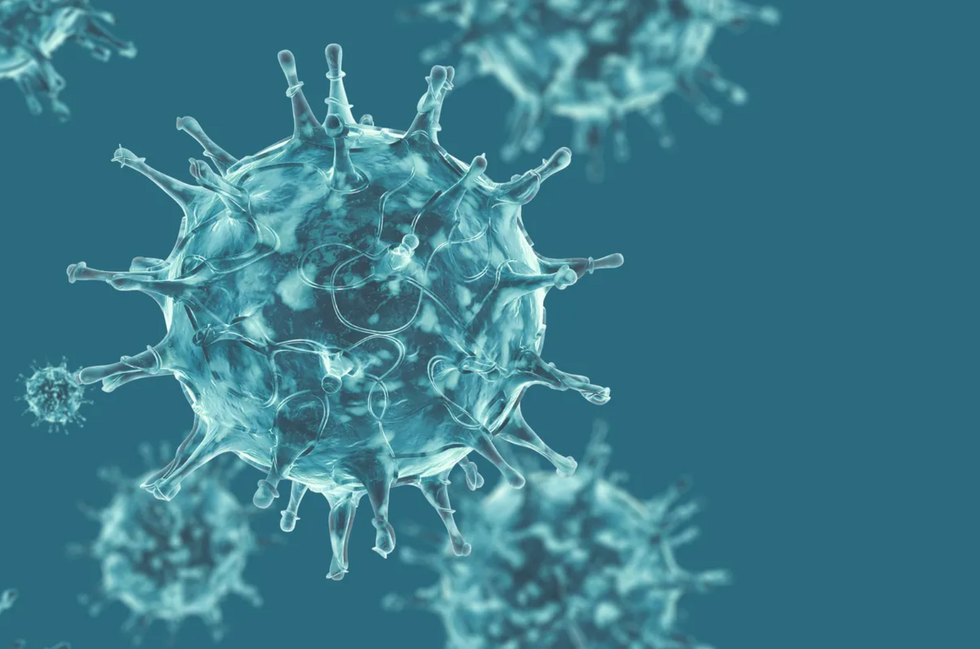 These spike proteins serve two purposes, McLellan explained. First, they help bind the virus to receptors on its host's cells. Then, they rearrange—"like a transformer going from car to robot," he said—to fuse the virus to the host cell, which allows it to infect the host cell and replicate itself.

McLellan's team invented a spike protein that mimics those found on the coronavirus. When injected via a vaccine, it signals the body to start creating antibodies.
But that's not all.
The team also stabilized the spike protein, which means the antibodies are able to attach to the virus and lock it in place before it rearranges and infects the host cell.
"The pre-fusion form is optimal," he said.
This approach, which McLellan and NIH patented, is laid out in the 2016 Nature paper.
"Some of these (pharmaceutical) companies knew exactly how to take what we had published and apply it," he said.
Next steps
With promising reports from Pfizer and Moderna—and active trials underway from 10 other companies that also focus on the spike protein—experts say a vaccine could be widely distributed by the spring.
Dr. Anthony Fauci, director of the National Institute of Allergy and Infectious Diseases, told CNN last week that priority populations, such as healthcare workers, could be vaccinated as early as next month, with increased access by April.
But challenges remain.
Austin-Travis County Interim Health Authority Dr. Mark Escott said that the Pfizer vaccine candidate requires ultra-cold storage, which many healthcare providers do not have access to, as well as a second dose. There is also a required peer review process.
In the meantime, COVID cases are soaring across the country—and in Austin, where there are now 209 new COVID cases confirmed each day, on average, up from 95.6 a week ago, according to Austin Public Health.
Back at McLellan's lab, however, the team is focused on tackling a different, more long-term challenge: creating a universal coronavirus vaccine.
"Because," he said, "there will be another coronavirus pandemic."
More on the vaccines: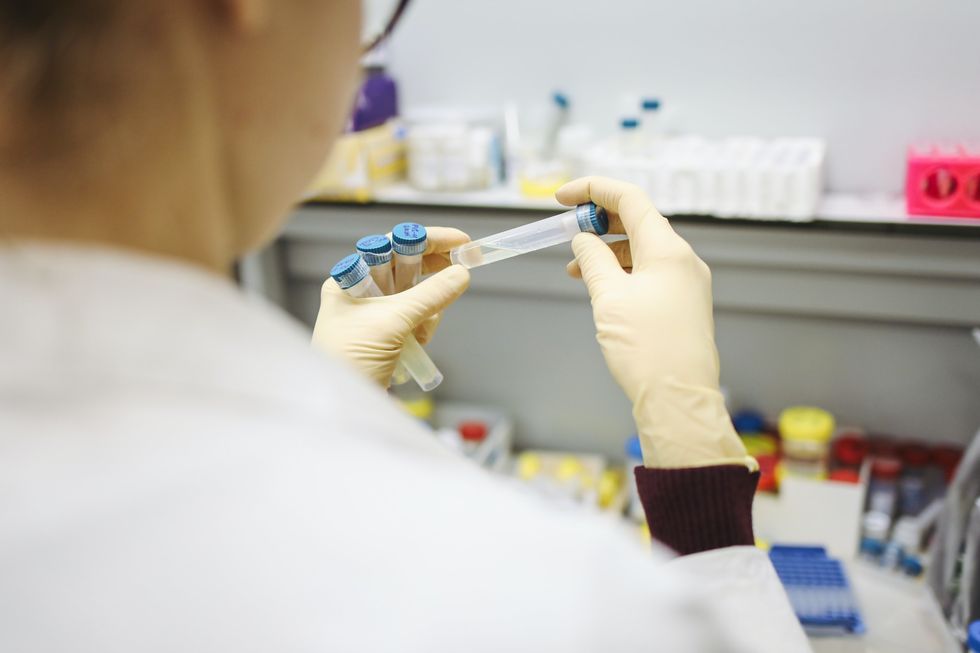 Texas picked for Pfizer vaccine delivery program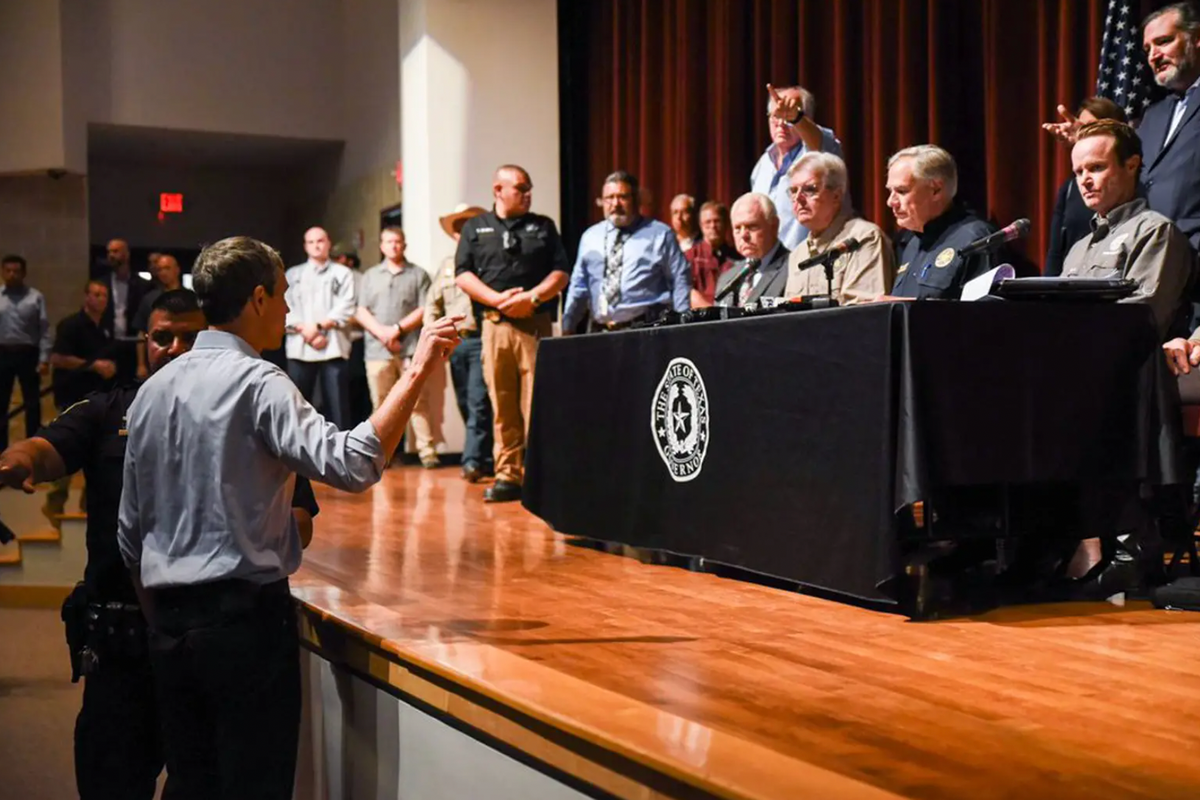 By Patrick Svitek
Beto O'Rourke caused a dramatic scene on Wednesday when he angrily confronted Gov. Greg Abbott at his news conference about the Uvalde school shooting, yelling, "This is on you."
After Abbott was done giving his initial remarks, O'Rourke approached the stage and told Abbott he was "doing nothing" to combat gun violence. He said the Uvalde massacre, in which a gunman killed 19 children and two adults, was "totally predictable."
Some of the Republican officials onstage with Abbott quickly denounced O'Rourke, telling him to go away. Another man onstage used expletives to criticize O'Rourke for interrupting the event. O'Rourke was eventually escorted away amid the unruly scene.
"I can't believe that you're a sick son of a bitch that would come to a deal like this to make a political issue," Uvalde Mayor Don McLaughlin told O'Rourke at one point.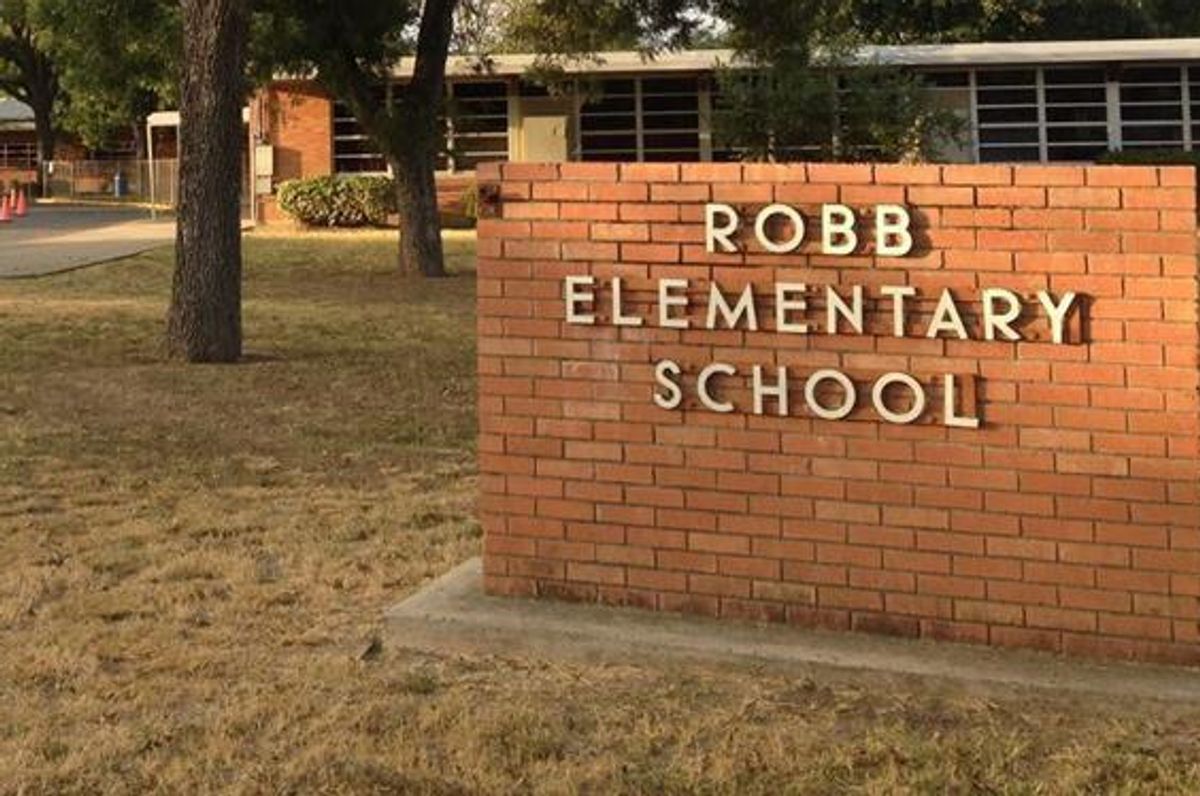 Nineteen kids and two adults are dead after a shooting at Robb Elementary School in Uvalde, Texas—a small town an hour and a half west of San Antonio—on Tuesday afternoon.
Gov. Greg Abbott said the suspect, 18-year-old Salvador Ramos, is believed to have been killed by the police. The Uvalde Police Department said the shooting began at 11:43 a.m. Tuesday.
"What happened in Uvalde is a horrific tragedy that cannot be tolerated in the state of Texas," Abbott said. "He shot and killed—horrifically, incomprehensibly."

Texans are grieving for the victims of this senseless crime & for the community of Uvalde.

Cecilia & I mourn this horrific loss & urge all Texans to come together.

I've instructed @TxDPS & Texas Rangers to work with local law enforcement to fully investigate this crime. pic.twitter.com/Yjwi8tDT1v
— Greg Abbott (@GregAbbott_TX) May 24, 2022
According to University Health Hospital officials, a 66-year-old woman and 10-year-old girl arrived in critical condition. Uvalde Memorial Hospital reportedly received 13 children for treatment and two individuals who were already deceased. At the time, it was believed 14 had died in this shooting.

The shooter prompted a lockdown at the elementary school of just under 550 students, with San Antonio Police sending SWAT, and Eagle chopper and Crime Scene Investigators.
According to White House press secretary Karine Jean-Pierre, President Joe Biden has been briefed on the tragedy and "His prayers are with the families impacted by this awful event, and he will speak this evening when he arrives back at the White House."
At 21 deaths, it is the deadliest school shooting in Texas and one of the deadliest in the U.S. since 26 at Sandy Hook Elementary lost their lives. This is the U.S.'s 213th mass shooting of 2022.