Get connected with our daily update
(Austonia staff)
Nearly 100 University of Texas at Austin students tested positive for COVID-19 when trying to gain entry to the Darrell K Royal-Texas Memorial Stadium on Saturday for the Texas Longhorns' first home game of the season.
---
The university required students to get tested for COVID-19 prior to entering the stadium. Of the 1,198 students who were tested, 95 were found to have the disease, according to a university spokesperson. This represents a positivity rate of 7.9%, or nearly double the most recently reported county-wide rate of 4.6%.
The number of positive results exceeded Austin-Travis County Interim Health Authority Dr. Mark Escott's estimate last week that 40-50 people would show up to the game with COVID. Just over
15,000 fans attended the game
against UT-El Paso—fewer than
the 18,000 expected
. The vast majority of them were not students so were not required to be tested prior to entry, which raised concerns on social media.
While I appreciate that the University of Texas did test a small portion of its attendees for yesterday's game (the… https://t.co/8piUmlvOUP

— Benjy Renton (@Benjy Renton) 1600032940.0
15,337 people attended an American football game at UT Austin Prior to the game 1,198 students were tested for Cov… https://t.co/a2NLyZaEmY

— Harry Siviter (@Harry Siviter) 1600047410.0
The university used rapid antigen testing, which provides results in around 15 minutes, at the game. However, positive results from such tests are not considered confirmed but "probable" by the city of Austin and Travis County, in accordance with CDC guidelines. The results are not included on the city's public dashboard, according to a city spokesperson.
Rapid testing is a key element of UT Austin's testing strategy. In early August, the university said it planned to test up to 5,000 people on campus each week, with a focus on providing free testing to asymptomatic individuals as a way to monitor community spread.
Since the fall semester started on Aug. 26, however, the university has tested fewer than 2,000 people each week as part of this proactive community testing program, with a positivity rate of around 1.4%.
Overall, the university has reported 354 COVID-19 cases among students since classes began, including around 100 reported last week stemming from three clusters in West Campus. This total does not include the 95 positive results from game day, the spokesperson said, because those cases are still being verified and checked against previous reports to detect any duplicates.
This caseload includes positive test results from the proactive community testing program as well as from University Health Services, UT Health Austin clinics and other facilities.
In an Aug. 21 email sent to the campus community, UT Austin Interim President Jay Hartzell said the administration will consider a number of metrics in deciding whether to move more classes online or close buildings on campus due to the pandemic.
The next home game is against Texas Christian University on Oct. 3. The 100,000-person stadium will be limited to 25% capacity, although local health officials have cautioned against attendance even with the capacity limits.
"Ultimately you're going to have 25,000 people in one spot and it's going to be difficult to prevent all of those interactions from happening," Escott said Wednesday.
Last fall, Janneke Parrish was pushing hard in her advocacy at Apple. She wanted to see flexibility with remote work, pay equity and for Apple to respond to Texas' six-week abortion ban with paid time off and coverage for the procedure under the company's health insurance plan.
Then, in October last year, she was fired.
Parrish, who lives in Round Rock and worked at Apple's Austin campus as an Apple Maps program manager for about five years, is a leader of an internal movement at the tech giant. It comes at a time when the company is expanding its local presence with a new $1 billion Northwest campus with space for 5,000 employees.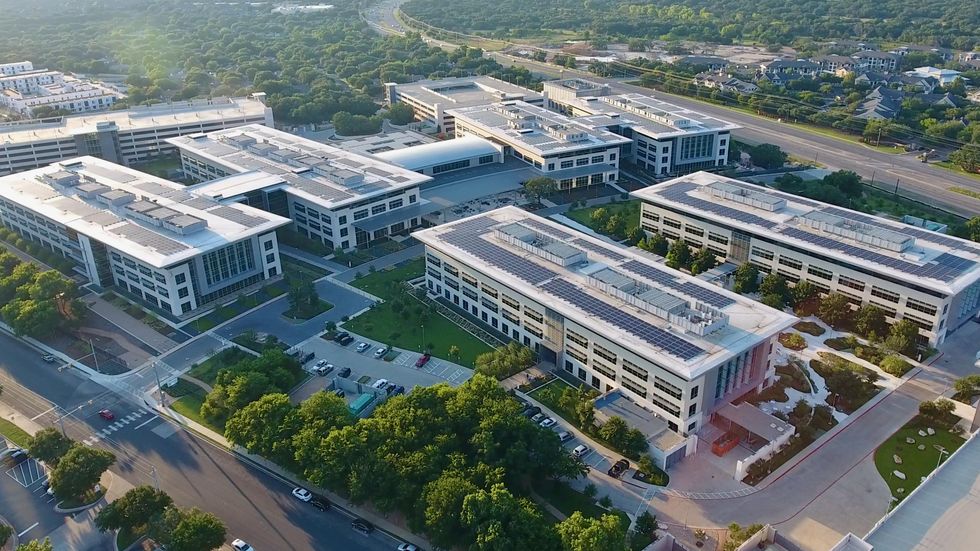 Parrish worked at this Apple campus on West Parmer Lane. (Steven Joyner)
In August, the movement known as #AppleToo launched a website with the goal of organizing employees and sharing stories about alleged workplace harassment and discrimination. Austonia talked to Parrish and another former Apple employee who are part of the movement about their claims in what they observed while working for Apple.
"I've been advocating for members of my immediate team within Apple for several years," Parrish said. "And when I realized that the issues that I was seeing with my own team were true throughout Apple, there was a natural transition toward, ok let's expand this advocacy and instead be more of an advocate for everybody at Apple to ensure that we the workers at Apple are treated fairly and equitably and get treated as human beings."
In the lead-up to her firing, Parrish faced an allegation that she had leaked details from a recent all-hands meeting to the Verge. She says she suspects it's this, along with her advocacy, that influenced Apple's decision to fire her.
"I didn't do (the leak). And I know that Apple knows I didn't do this," Parrish said since a few employees including herself didn't have access to that meeting due to a system crash that day. "I was still placed under investigation."
As a requirement of the investigation, Parrish turned in her work devices. Before doing so, she wiped the files from her computer, saying she didn't want her personal files on Apple servers. After a few days on paid suspension, she says human resources called and told her she'd been terminated with the reason being that she'd deleted those files.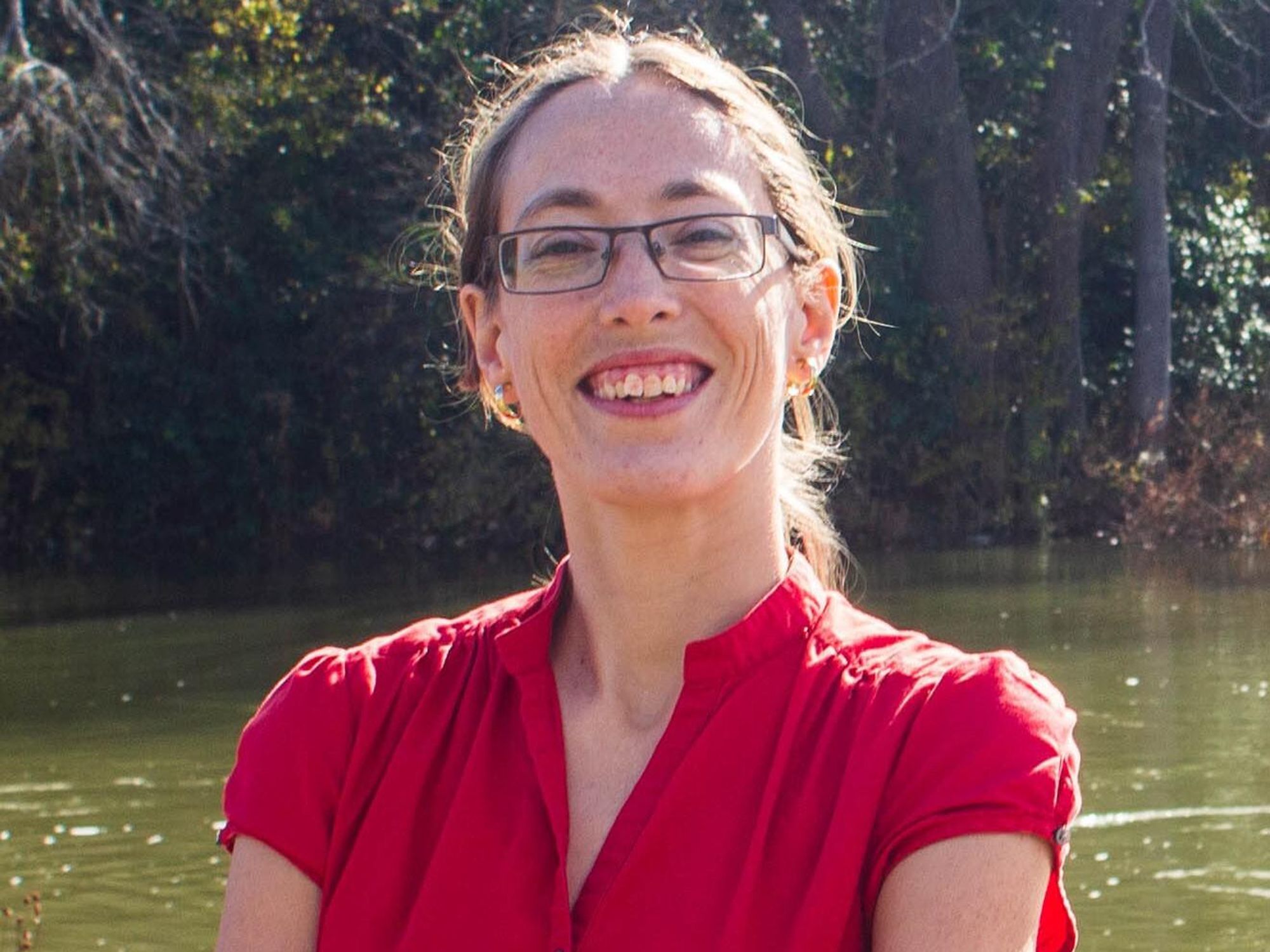 Parrish is one of the leaders of the AppleToo movement. (Janneke Parrish)
Before Parrish's firing, Apple was taking action on leaks and workplace organizing. An internal memo from 2018 noted a number of leakers they had caught were arrested. About a month before Parrish was fired, the tech giant had fired a senior engineering program manager for allegedly leaking confidential information. And in a September note, CEO Tim Cook sent a note to all Apple employees saying "people who leak confidential information do not belong" at Apple.
Austonia asked Apple about Parrish's case and other matters at the company. In an email reply, the company said:
"We are and have always been deeply committed to creating and maintaining a positive and inclusive workplace. We take all concerns seriously and we thoroughly investigate whenever a concern is raised and, out of respect for the privacy of any individuals involved, we do not discuss specific employee matters."
Another piece of Parrish's advocacy involved career opportunities for workers, particularly those based in Austin.
Even though Apple upped their presence in Austin in recent years, Parrish said Austin-area employees couldn't enjoy networking opportunities like California workers did as Apple events were held on the West Coast. Texan Apple workers shouldn't have to relocate to move up, she said.
"For those of us in Austin, I noticed, especially for my department, my career options were extremely limited," Parrish said. "I was told by a manager that if I really wanted to advance in my career, I would have to move out to California."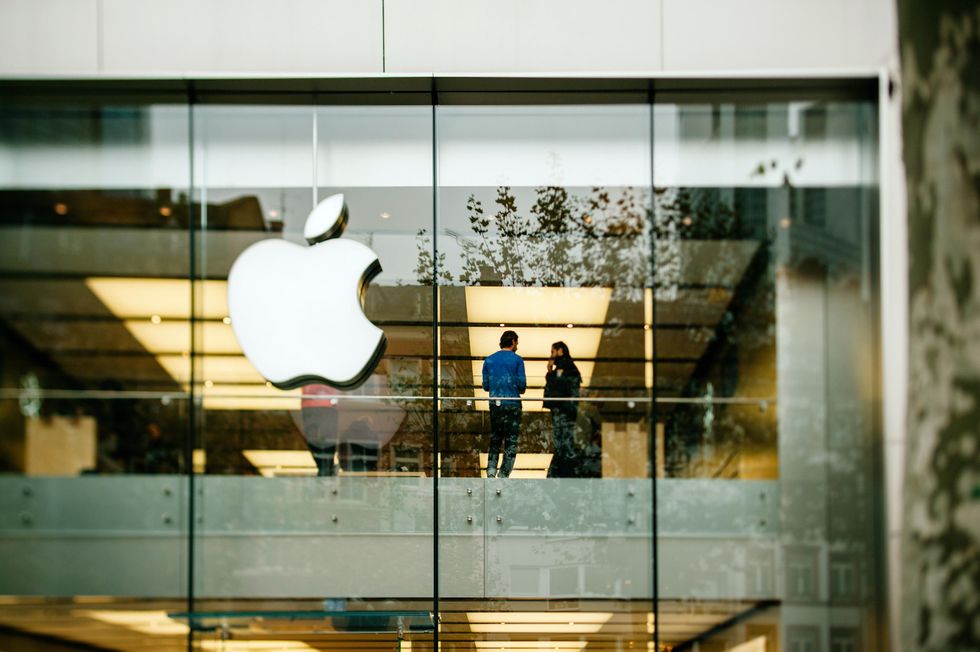 Parrish said Apple employees in Austin do not have the same career opportunities as those in California. (Shutterstock)
Austonia spoke to another member of the organizing group AppleToo. She requested anonymity to not hinder future job prospects in the tech industry. She'll be identified with the pseudonym Mary.
Mary said she's worked at Apple since 2008 in Austin, starting off as a contractor in customer support at iTunes and moving around over the years, leaving the tech giant earlier this month.
"It's too hard to advance and there are no opportunities for development so (I was) just kind of stuck in a dead-end job," Mary said.
Mary felt that another challenge was being a woman at a tech company. Starting out, she says she was the lowest paid in a training class of mostly men with pay of around $30,000, which rose to about $55,000 by the time she left.
But aside from pay, communication also proved to be a hurdle. To make her persona appear gender-neutral, she changed how her name was displayed on Slack, the interoffice directory and over email to just her first initial.
"The hard part was when I would have to get into a meeting with people then I felt like my voice is giving me away now," Mary said. "But when I could avoid having meetings, I felt like it did make a difference."
Mary says there's been some movement in the right direction. An internal memo in November affirmed employees' right to discuss pay after it had shut down employee-run pay equity surveys and an employee-run Slack channel. Earlier this month, it announced new efforts in a racial equity and justice initiative.
"We all want to see positive changes from Apple," Mary said. "We all want them to look at wage disparities. We'd like to see more diversity—more minorities in leadership positions, more females in leadership positions."
Still, Mary feels there's more to be done. "I wish Apple was more responsive at making bigger changes," she said.
The Texas French Bread Bakery, located on 2900 Rio Grande Street, has been completely destroyed after a fire erupted on Monday night.
The Austin Fire Department responded to the fire just before 11 p.m., where they arrived to see flames coming from the roof of the bakery. Firefighters fought the fire for about an hour before the roof collapsed.
While no one was injured in the fire, firefighters say the historic building was completely totaled.
AFD determined that the fire was accidental and caused by mechanical failure. AFD said the damages amounted to $1.6 million total: $1.1 million in structural damage and $500,000 in damage to the contents of the bakery.

This year, Texas French Bread will celebrate 40 years of business. Before the bakery occupied the building, it was the Rome Inn, a music venue that hosted 1970s artists like Stevie Ray Vaughan.