Get connected with our daily update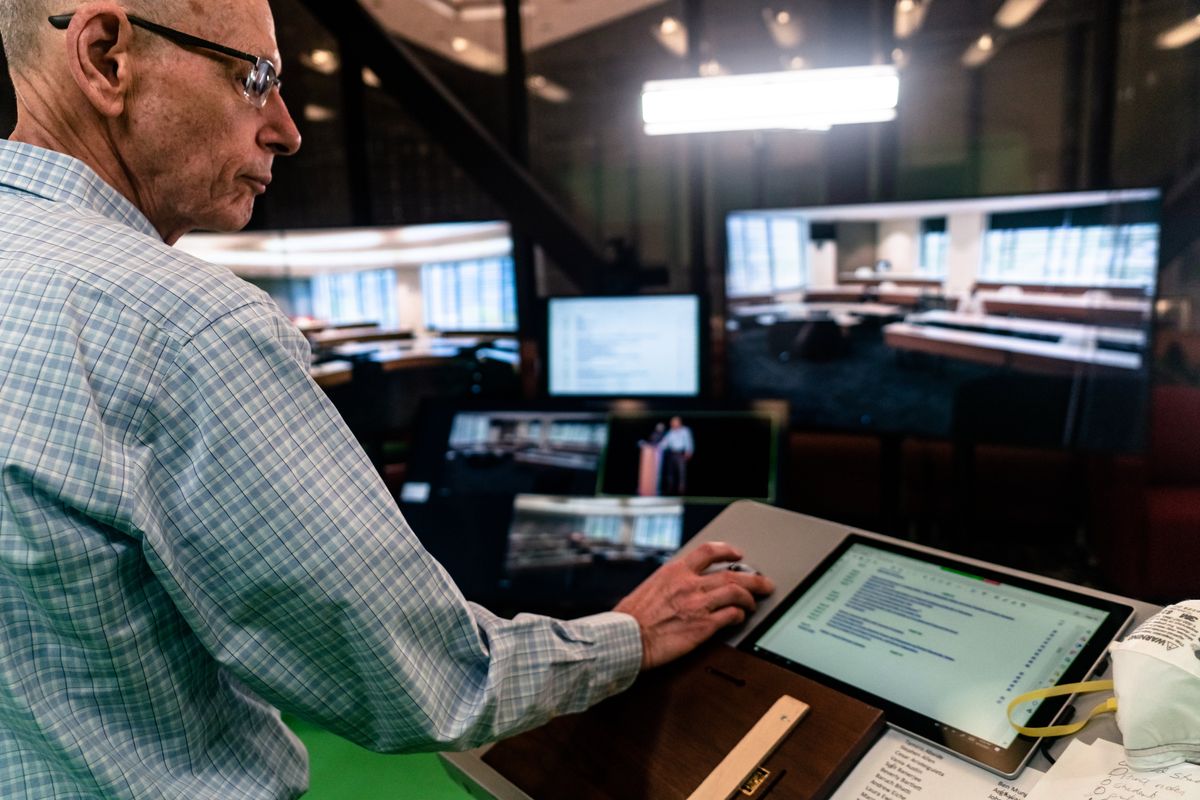 (Contextual Content Group)
Like Tupac at Coachella, one professor at the McCombs School of Business is beamed as a hologram before his audience.
---
This semester, Steve Limberg is teaching his executive MBA class in a studio while his hologram is projected before students in the classroom. The setup allows both him and his audience to interact in real time, while minimizing their exposure to the coronavirus.
Hologram Technology Launches Classroom of the Future | McCombs School of Business(youtube)
"This is an authentic experience because I can see all the gestures and the nuances that the students are expressing, whether it be raising a hand or nodding, and as a result, it really is very much like being right here in the classroom," Limberg said in a press release.
The accounting professor is the first adopter of the new product, called Recourse, from local company Contextual Content Group.
Formed late last year, CCG is focused on creating content using 5G technology. However, when the pandemic began, the company quickly shifted its focus to solving a new problem that had emerged: how to make distance learning engaging and effective.
"We really wanted to give professors and students a choice," CEO and Chairman Jim Spencer told Austonia. "That's what we've done."
Spencer is also a lecturer at UT's Moody College of Communication. After speaking to some fellow faculty members on campus, he realized CCG could help address the issues facing his colleagues.
A hologram—enabled by 5G's high bandwidth capacity and near real-time processing speed—achieved the university's goals of keeping professors safe while enhancing the online classroom experience and allowing for the possibility of expanded use across campus.
When Spencer told Joe Stephens, senior assistant dean at McCombs, his idea, Stephens had some questions but quickly got on board.
"We know hybrid delivery is something we're going to have to work through for a while because there's no flip of the switch back to normal," Stephens said.
Armed with a contract from the McCombs School of Business, CCG began prototyping the Recourse product and developing it based on feedback from professors.
"The team works around the clock, and there's just a tremendous amount of passion and enthusiasm to try to help solve a real problem at UT," Spencer said.
In mid-August, when the fall semester began, Limberg's hologram began teaching in the classroom while the real Limberg simultaneously lectured before cameras in a safe studio. Students asked him questions and received answers in real time.
Overall, the feedback has been positive, Stephens said. In addition to helping give students a positive in-person experience, the Recourse program has helped incoming McCombs students get to know their classmates—an experience that may otherwise have been lost given the pandemic.
"It kind of has this other benefit of creating community," Stephens said.
Both he and Spencer are hopeful that more professors—at UT as well as other universities—will join Limberg in adopting the Recourse product.
"We are set up and ready to go and can accommodate more schools and classes at UT," Spencer said.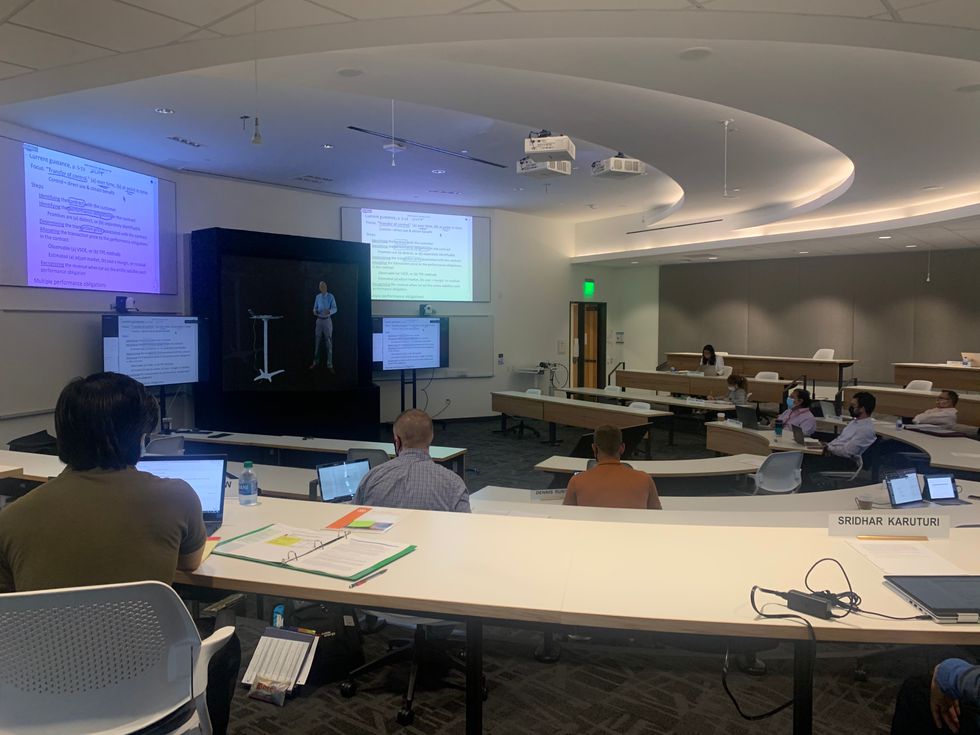 McCombs Assistant Dean Joe Stephens said he is hopeful the Recourse program can be expanded to other classes next semester as well as other campuses. (Contextual Content Group)
CCG also envisions myriad post-pandemic applications for this product, including a second version that will use natural language processing technology and artificial intelligence to allow for a hologram on-demand.

As with many pandemic-era developments, the presence of a holographic professor at McCombs transitioned quickly from a novelty to an accepted norm.
"That's good," Stephens said. "There's not a distraction about it."
Want to read more stories like this one? Start every day with a quick look at what's happening in Austin. Sign up for Austonia.com's free daily morning email.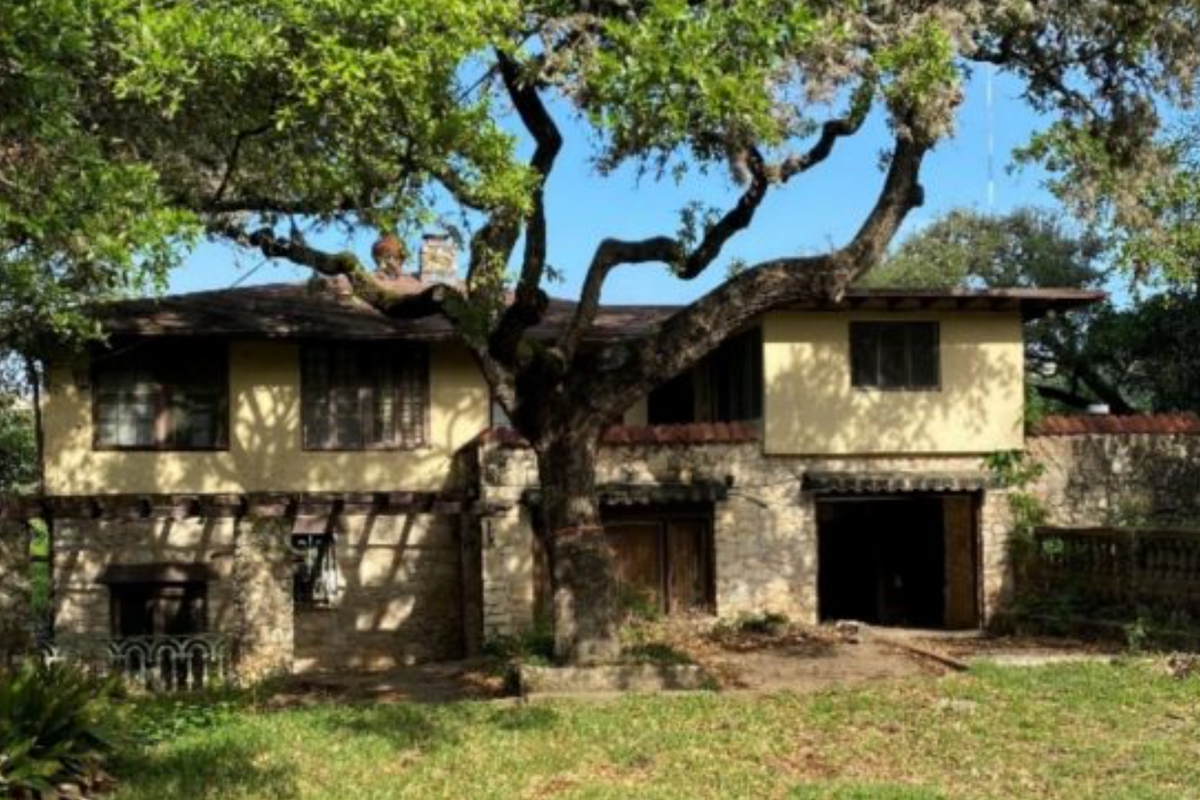 Austin Monitor
By Jonathan Lee
The Planning Commission was split Tuesday on whether to help save an eclectic lakefront estate from demolition by zoning it historic amid concerns over tax breaks and the likelihood that a previous owner participated in segregation as a business owner.
The property in question, known as the Delisle House, is located at 2002 Scenic Drive in Tarrytown. The main house, with Spanish and Modern influences, was built in 1923 by Raymond Delisle, an optician. A Gothic Revival accessory apartment was built in 1946. The current owner applied to demolish the structures in order to build a new home.'
Historic preservationists, for their part, overwhelmingly support historic zoning, which would preserve the buildings in perpetuity. The Historic Landmark Commission unanimously voted to initiate historic zoning in July, citing architectural significance, landscape features and association to historic figures. City staffers recommend historic zoning, calling both structures one-of-a-kind examples of vernacular architecture.
Tarrytown neighbors have also banded together to stop the demolition. Many have written letters, and a few spoke at the meeting. "How could anyone buy this property with the intent of destroying it?" Ila Falvey said. "I think it's an architectural treasure."
Michael Whellan, an attorney representing the property owner, said that the claims made by preservationists are shaky. The buildings are run down, he said, and have had substantial renovations. A structural engineer hired by the owner said any attempt at preservation would involve tearing down and rebuilding – an undertaking Whellan said would likely cost millions.
Whellan also argued that any historical significance derived from the property's association with Delisle and longtime owner C.H. Slator is dubious. "These men are not noted for any civic, philanthropic or historic impact," he said.
What's more, according to Whellan, Slator likely participated in segregation as the owner of the Tavern on North Lamar Boulevard between 1953 and 1960.
A city staffer, however, said she found no evidence to support the claim. "We would never landmark a property where a segregationist lived, or there was a racist person," Kimberly Collins with the Historic Preservation Office said.
Commissioner Awais Azhar couldn't support historic zoning in part due to lingering uncertainty about Slator. "Focusing on that factor is not here to disparage an individual or family. It is not about playing the race card. This is an important assertion for us to consider as Planning commissioners," Azhar said.
Commissioner Carmen Llanes Pulido said that allegations of racism should come as no surprise. "We're talking about white male property owners in the 1950s, in Austin, on the west side – and of course they were racist," she said. But she argued that allowing the house to be demolished based on these grounds does nothing to help people of color who have been harmed by racism and segregation.
The question of tax breaks was also controversial. Michael Gaudini, representing the property owner, said that the tax breaks associated with historic zoning would exacerbate inequality by shifting property tax burdens to less affluent communities. City staffers estimate that the property, appraised at $3.5 million, would get either a $8,500 or $16,107 property tax break annually, depending on whether a homestead exemption is applied.
Commissioner Grayson Cox preferred the commission focus not on tax breaks but on whether the structures merit preservation. "To me, nothing in the historic preservation criteria lists, is this person deserving of a tax break or not?"
Azhar, on the other hand, said he plans to propose a code amendment getting rid of city property tax breaks for historic properties.
The commission fell one vote short of recommending historic zoning, with six commissioners in support and three opposed. Azhar and commissioners Claire Hempel and Greg Anderson voted against.
The odds of City Council zoning over an owner's wishes are slim. Nine out of 11 members must vote in favor, and there have only been a handful of such cases over the past several decades.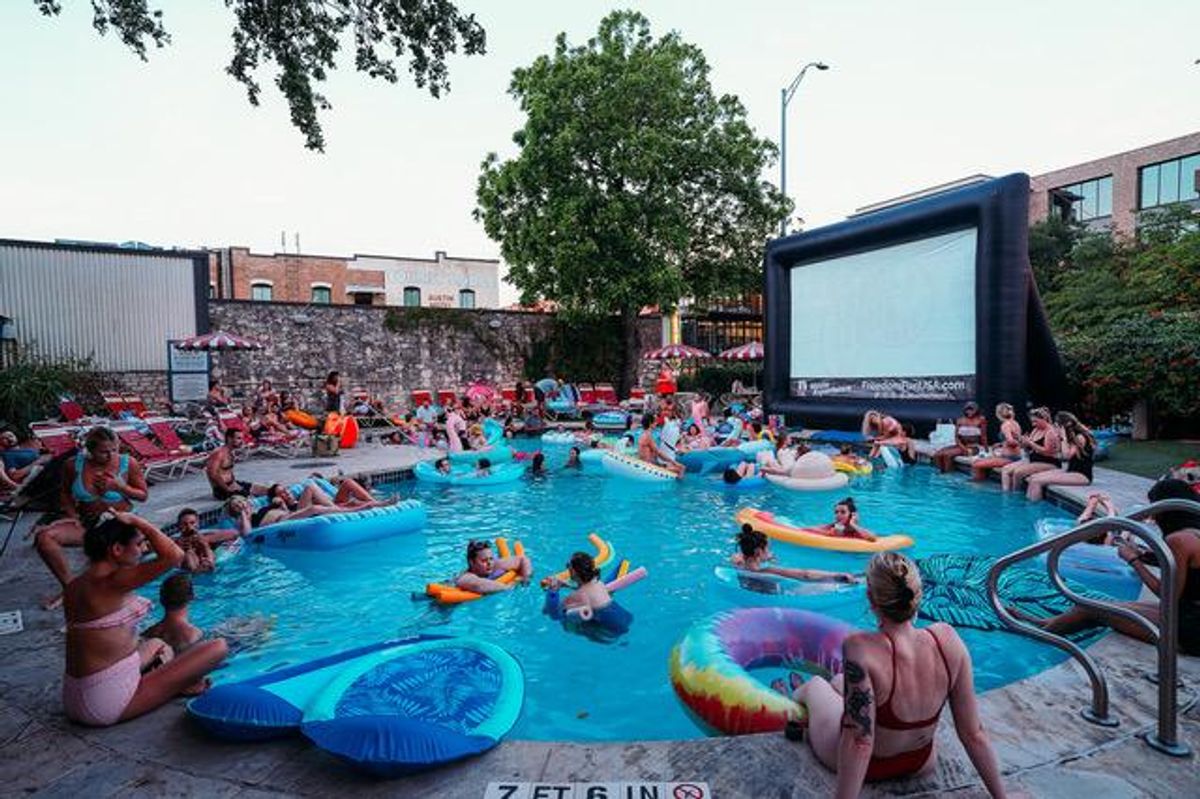 Austin Motel
What's new in Austin food & drink this week:
Nau's Enfield Drug closing after losing their lease. Did McGuire Moorman Lambert buy the building, with its vintage soda fountain?
Nixta Taqueria Chef Edgar Rico named to Time Magazine's Time 100 Next influencer list, after winning a James Beard Award earlier this year.
Question: From what BBQ joint did pescatarian Harry Styles order food this week?
Austin Motel is opening the pool and pool bar Wednesday nights in October for Freaky Floats.
Vincent's on the Lake closing due to "economic conditions and low water levels [at Lake Travis]."
Cenote has closed its Windsor Park location. The East Cesar Chavez location remains open.
The Steeping Room on N. Lamar has closed.
Local startup It's Skinnyscored new financing for its gluten-free pasta business.
P. Terry's opened a new location in Kyle, at 18940 IH-35.