Get connected with our daily update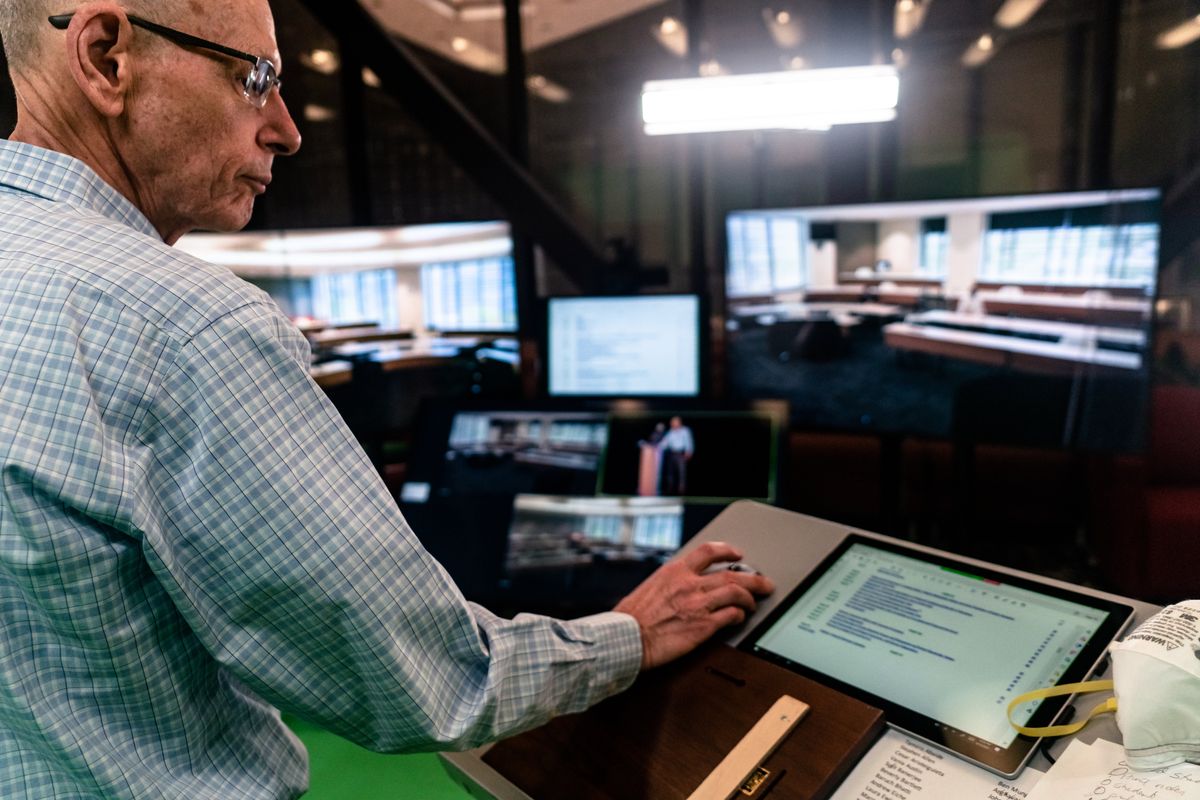 (Contextual Content Group)
Like Tupac at Coachella, one professor at the McCombs School of Business is beamed as a hologram before his audience.
---
This semester, Steve Limberg is teaching his executive MBA class in a studio while his hologram is projected before students in the classroom. The setup allows both him and his audience to interact in real time, while minimizing their exposure to the coronavirus.
Hologram Technology Launches Classroom of the Future | McCombs School of Business(youtube)
"This is an authentic experience because I can see all the gestures and the nuances that the students are expressing, whether it be raising a hand or nodding, and as a result, it really is very much like being right here in the classroom," Limberg said in a press release.
The accounting professor is the first adopter of the new product, called Recourse, from local company Contextual Content Group.
Formed late last year, CCG is focused on creating content using 5G technology. However, when the pandemic began, the company quickly shifted its focus to solving a new problem that had emerged: how to make distance learning engaging and effective.
"We really wanted to give professors and students a choice," CEO and Chairman Jim Spencer told Austonia. "That's what we've done."
Spencer is also a lecturer at UT's Moody College of Communication. After speaking to some fellow faculty members on campus, he realized CCG could help address the issues facing his colleagues.
A hologram—enabled by 5G's high bandwidth capacity and near real-time processing speed—achieved the university's goals of keeping professors safe while enhancing the online classroom experience and allowing for the possibility of expanded use across campus.
When Spencer told Joe Stephens, senior assistant dean at McCombs, his idea, Stephens had some questions but quickly got on board.
"We know hybrid delivery is something we're going to have to work through for a while because there's no flip of the switch back to normal," Stephens said.
Armed with a contract from the McCombs School of Business, CCG began prototyping the Recourse product and developing it based on feedback from professors.
"The team works around the clock, and there's just a tremendous amount of passion and enthusiasm to try to help solve a real problem at UT," Spencer said.
In mid-August, when the fall semester began, Limberg's hologram began teaching in the classroom while the real Limberg simultaneously lectured before cameras in a safe studio. Students asked him questions and received answers in real time.
Overall, the feedback has been positive, Stephens said. In addition to helping give students a positive in-person experience, the Recourse program has helped incoming McCombs students get to know their classmates—an experience that may otherwise have been lost given the pandemic.
"It kind of has this other benefit of creating community," Stephens said.
Both he and Spencer are hopeful that more professors—at UT as well as other universities—will join Limberg in adopting the Recourse product.
"We are set up and ready to go and can accommodate more schools and classes at UT," Spencer said.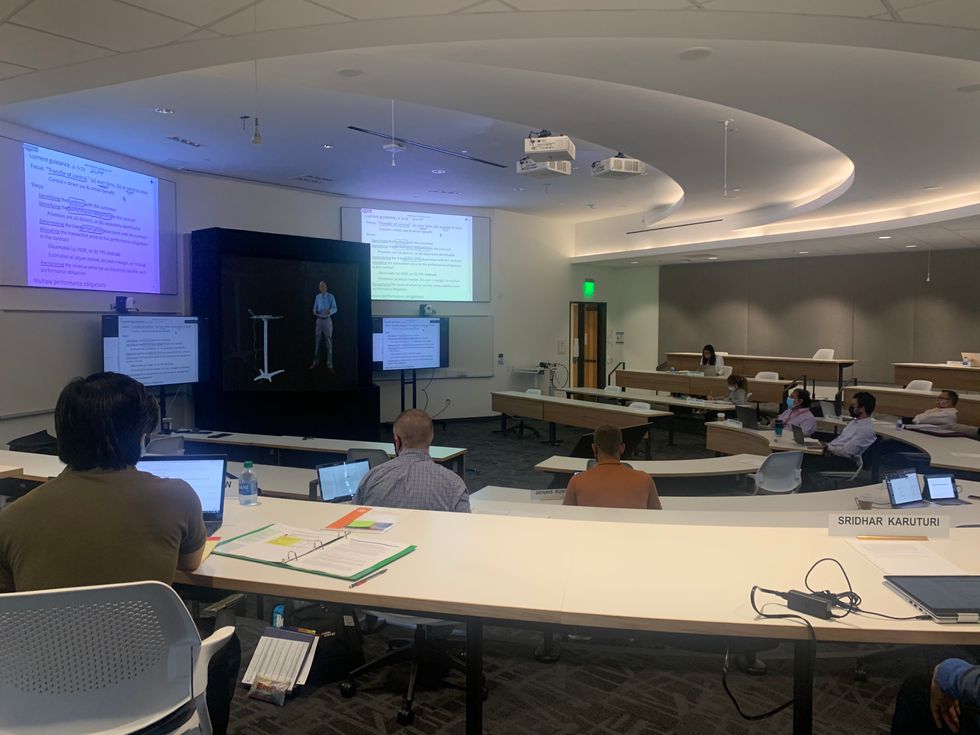 McCombs Assistant Dean Joe Stephens said he is hopeful the Recourse program can be expanded to other classes next semester as well as other campuses. (Contextual Content Group)
CCG also envisions myriad post-pandemic applications for this product, including a second version that will use natural language processing technology and artificial intelligence to allow for a hologram on-demand.

As with many pandemic-era developments, the presence of a holographic professor at McCombs transitioned quickly from a novelty to an accepted norm.
"That's good," Stephens said. "There's not a distraction about it."
Want to read more stories like this one? Start every day with a quick look at what's happening in Austin. Sign up for Austonia.com's free daily morning email.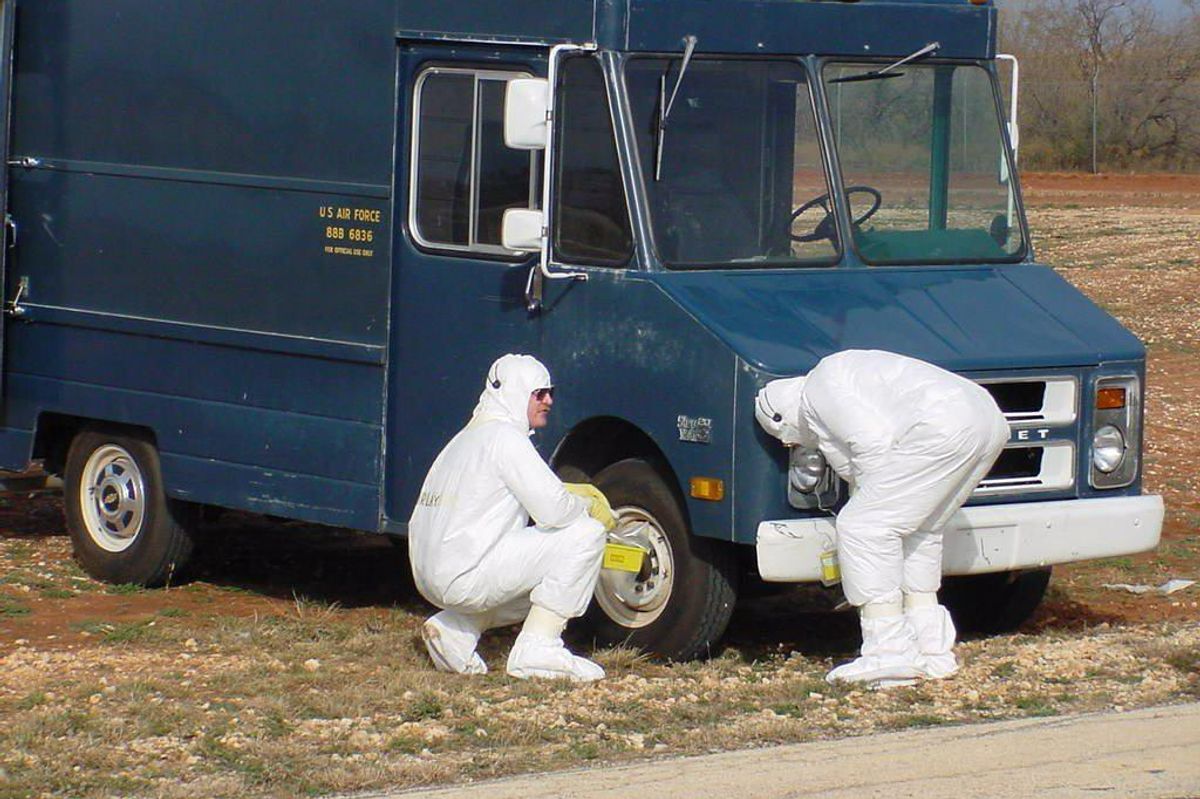 Hazmat suits, low-flying aircraft and more will be seen this week as Austin hosts an exercise to prepare for radiological incident.
The project, called Cobalt Magnet 22, involves more than 30 local, state and federal agencies planning for 18 months to be prepared in the event of radiological threats. It will start Monday and last through May 20.
What to expect: Field teams in protective clothing using radiological monitoring and detection equipment, low-flying aircraft conducting data-gathering overflights, and groups of first responders and others staged at various locations.
The exercise is part of a regular program of training, exercises and planning.
"Th City of Austin is pleased to welcome NNSA and the numerous local, state and federal agencies participating in Cobalt Magnet", said Juan Ortiz, Director of Austin's Homeland Security and Emergency Management Office. "Our goal in this exercise is to test our procedures and make improvements to ensure we're keeping the Austin/Travis County community protected."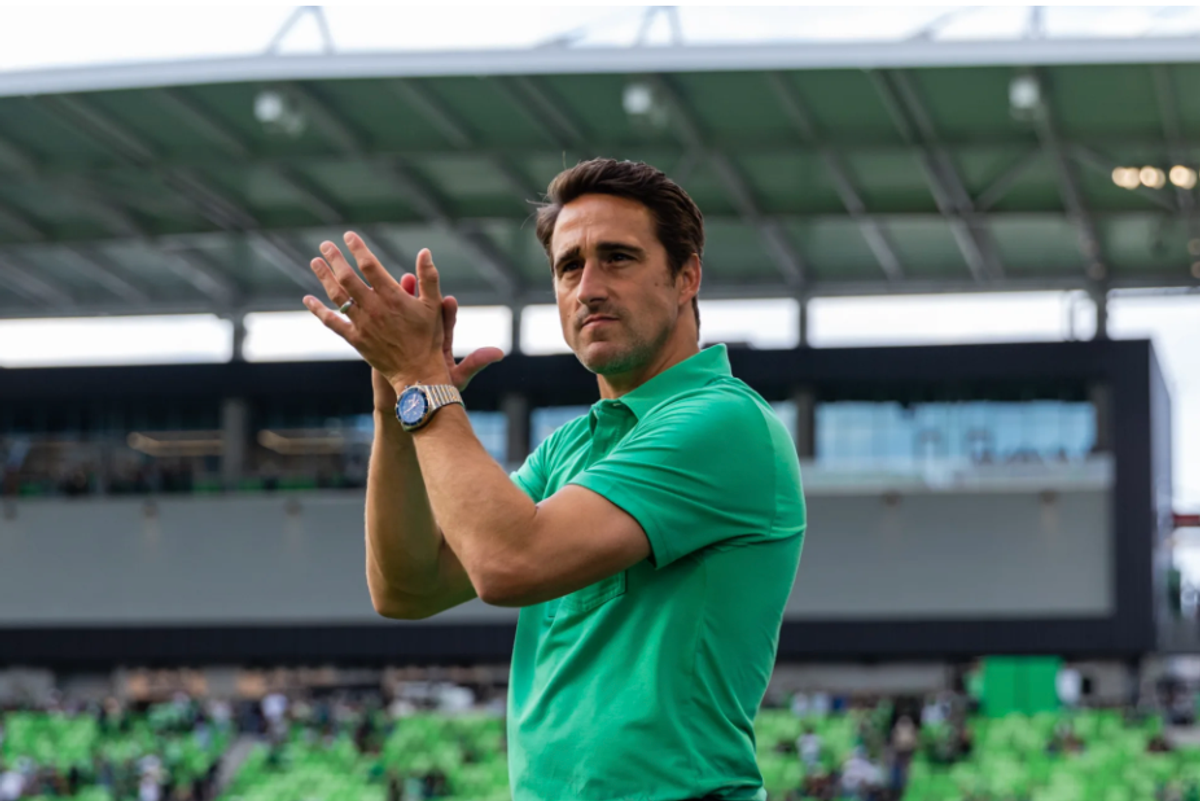 Austin FC head coach Josh Wolff is here to stay as the Club announced he signed a three-year contract extension.
Wolff, who was previously an assistant coach for the U.S. Men's National Team, will coach Austin FC through the end of 2025 under the new contract.
Wolff has been the Austin FC head coach since November 2019. In the team's first year, some hoped to oust Wolff as the team was at the bottom of the Western Conference. But this year, the team is at the top, ranking No. 3.
"This is still a young, growing Club but seeing our vision for Austin FC come to life on and off the field has been one of the great honors of my career. My staff and I will keep working every day to represent the city, and to develop our team both competitively and as human beings. The best is yet to come," Wolff said.