Get connected with our daily update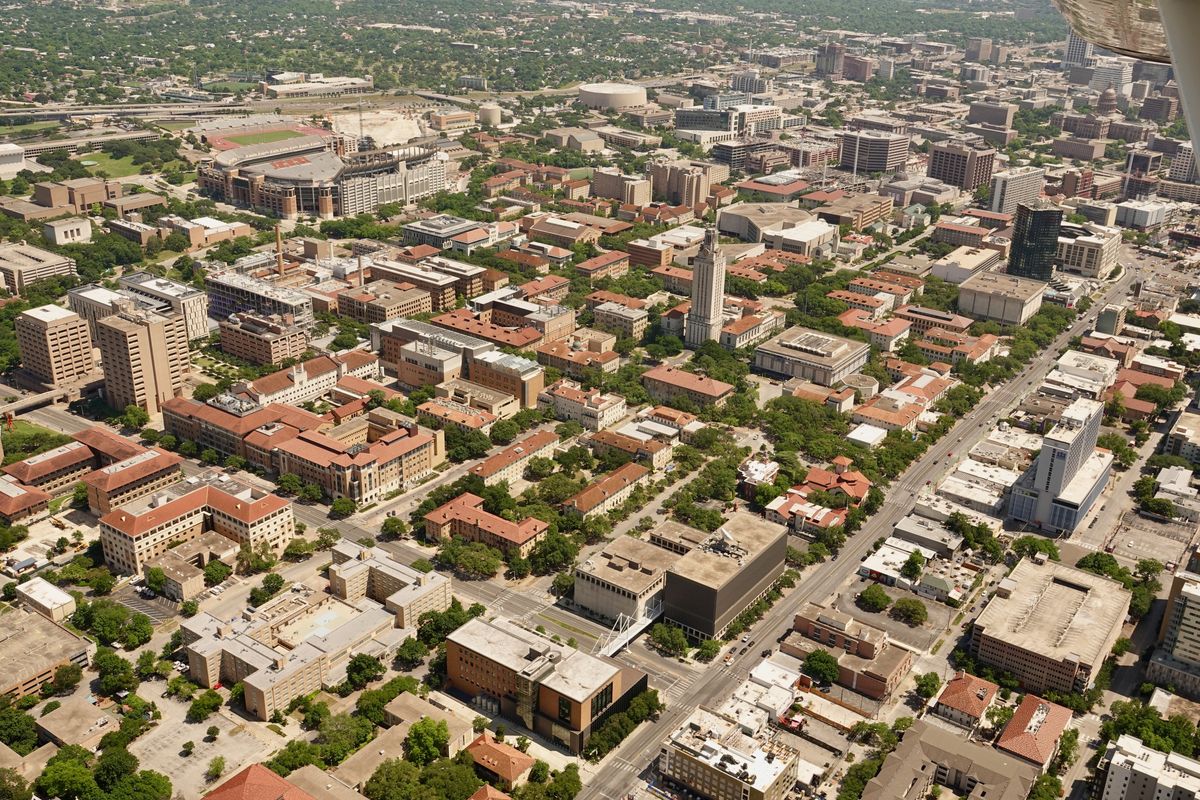 (Austonia staff)
Two students living in on-campus residence halls have tested positive for COVID-19, a University of Texas at Austin spokesperson confirmed Monday.
---
"Following our protocols, the individuals have been isolating and public health professionals have reached out to notify primary close contacts … advising them to get tested and self-quarantine," UT Austin spokesperson J.B. Bird told Austonia.
Bird said other contacts of the infected students were advised to self-monitor for any symptoms, practice social distancing and sign up for testing through UT's Proactive Community Testing program reserved for asymptomatic testing.
The students live in Jester and San Jacinto residence halls and have been isolated, according to a report by student newspaper The Daily Texan.
Residents of the Scottish Rite Dormitory, an off-campus house for women, received notification on Sunday that one of their peer residents had tested positive for COVID-19.
Prior to classes beginning on August 26, UT's own researchers estimated up to 183 students would arrive on campus during the first week of the semester already infected with the disease.
Since classes began last Wednesday, five people in the campus community have tested positive, according to the university's COVID-19 dashboard. (The dashboard does not yet include cases reported over the weekend.)
The university previously announced it has the capacity to test up to 5,000 asymptomatic people a week. During the week of Aug. 23, it tested 678 people, of whom one person received a positive result.
A number of colleges and universities across the country—including the University of North Carolina at Chapel Hill and the University of Notre Dame—have recently shifted to online instruction after outbreaks occurred on their campuses.
In an Aug. 21 email sent to the campus community, UT Austin Interim President Jay Hartzell said the university will consider a number of metrics in deciding whether to move more classes online or close buildings on campus in the coming weeks.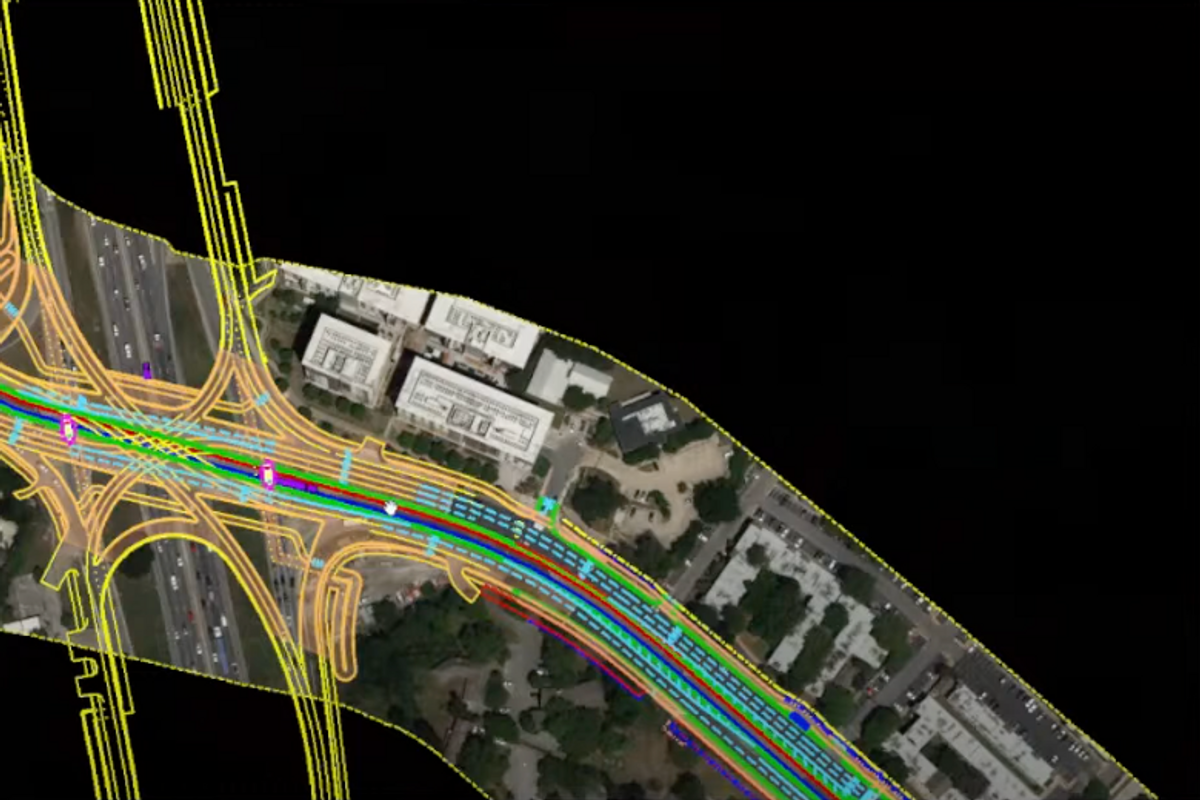 Designs for stations along Project Connect's Blue Line were presented this week, giving a detailed look at what part of the rail system extending from downtown to the airport could look like.
The planned stations that have gotten the latest focus include Waterfront, Travis Heights and Lakeshore stations past Lady Bird Lake.
At the Waterfront station, the preliminary design aims to prevent visual obstructions and save on costs. This is accomplished by a transit guideway that will lower from the bridge to a level station.
Heading onto East Riverside Drive, the light rail faces a curve requiring a slow down to about 10 miles per hour.
The Travis Heights station could involve relocating a pedestrian crosswalk zone at Alameda Drive to Blunn Creek. Since light rails can't effectively operate on a steep grade, this allows the transit guideway to avoid that.
From there, the rail will extend to the Norwood Park area, and though it will reach along the right-of-way zone, the park will be able to remain open.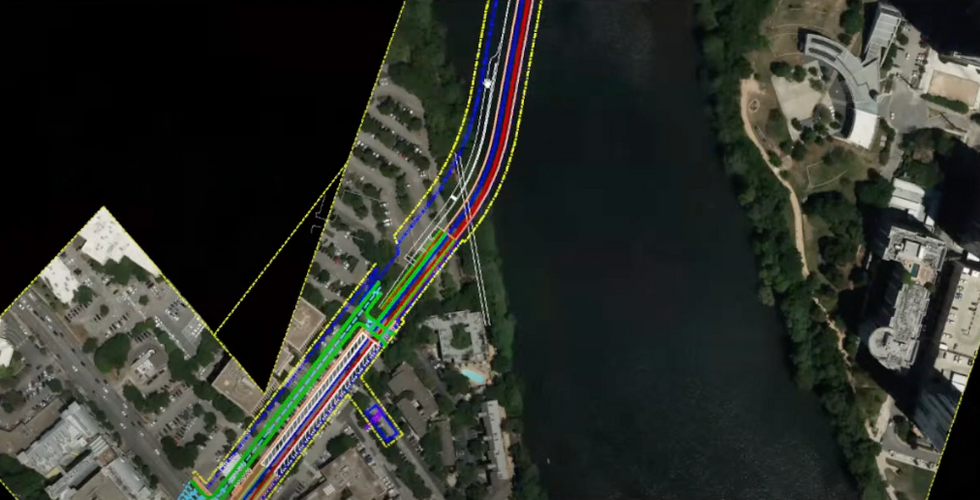 A view of the Blue Line by Lady Bird Lake. (Project Connect)
The line involves some coordination with the Texas Department of Transportation. That's because the department is working on an intersection that will have to be built before the phasing of the section of the Blue Line involving an I-35 crossing.
When it comes to the safety of cyclists and walkers, design ideas include a pedestrian hybrid beacon by East Bouldin Creek that would provide a protected signal to cross. And for the intersection TxDOT is carrying out, Project Connect is working with them on pedestrian access across the intersection. It could involve shared use paths along the street and crossings beneath it.
This summer, the public can expect 30% of design and cost estimates to be released. Though the project was $7.1 billion when voters approved it in November 2020, the latest estimates factoring in inflation and supply chain constraints show it could ultimately be upwards of $10 billion.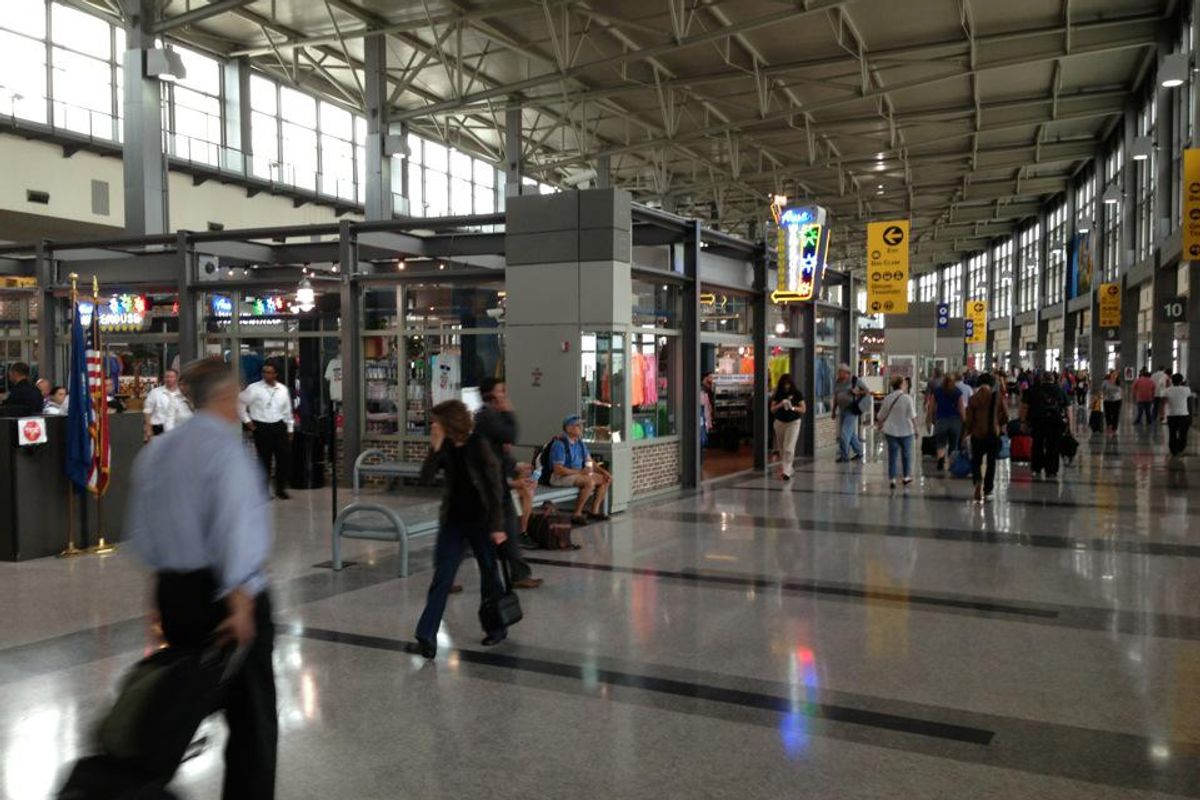 Austin-Bergstrom International Airport expects more than 4.8 million passengers this summer, projecting a record-breaking year of 22 million in 2022, but operations on Friday morning seemed to run smoothly.
ABIA Public Information manager Sam Haynes said the smoothness of the morning can be attributed to a few things: Adequate staffing levels from airlines and at TSA as well as passengers heeding advice of arriving early.
"Airport staff, including the Department of Aviation, TSA and airline employees have been working tirelessly to support our community's air travel needs and we are grateful for our passengers' understanding that these are unprecedented times for our airport," Haynes told Austonia.

The airport has recently seen huge traffic surges–especially after major events like F1 and ACL—in late March, travelers spoke about lines stretching outside the terminal doors and rental cars left abandoned.
Though there were some minor lines in the morning, some travelers took to Twitter to share surprising low wait times.
The airport currently recommends arriving for your flight at least two and a half hours early, or three if it is an international flight.

"We take great pride in being able to connect our community with so many destinations and continue to ask for our passengers' patience, preparedness and kindness as more people travel through AUS than ever before," Haynes said.