Get connected with our daily update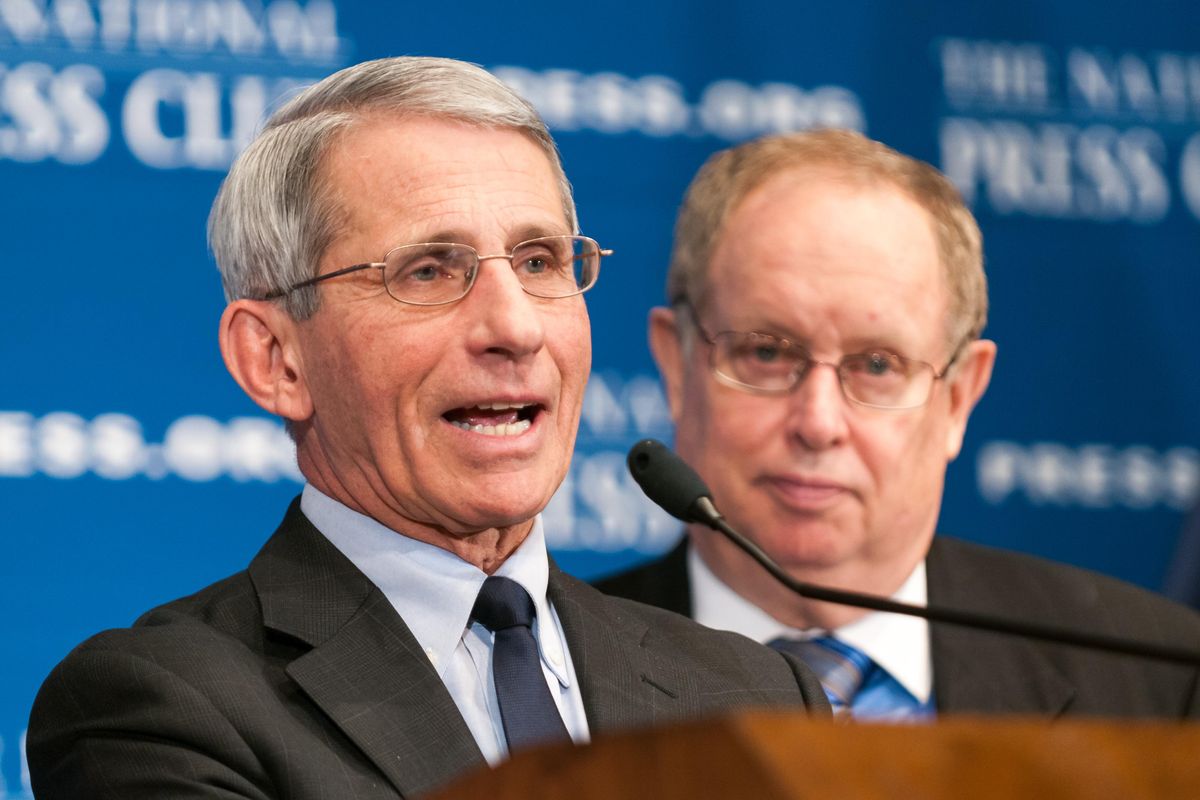 With a $417,608 salary in 2019, Dr. Anthony Fauci is now the highest-paid federal employee, outpacing even the President of the United States.
However, 19 University of Texas employees make more.
---
Fauci, who is Director of the National Institute for Health's National Institute of Allergy and Infectious Diseases and current Chief Medical Advisor to the President, became a household name after leading daily press conferences for the White House Coronavirus Task Force. The doctor makes more than all four million federal employees in the Executive Branch and has a salary significantly higher than the Branch's 2019 salary cap of $172,500. Fauci, alongside two other doctors that make more than the President, belongs to an exception of the rule made for doctors and scientists to compete with private corporations' salaries.
Federal salaries are still far from the pay of the private sector, however. In the most recent year available (2019), 10 medical professors, deans and department chairs at UT out-earned Fauci's salary. Charles Fraser, a world-renowned pediatric heart surgeon, is the highest-paid non-athletic employee with a $1,534,053 2019 salary. Carlos Mery, another cardiac surgeon involved in the Texas Center for Pediatric and Congenital Heart Disease program alongside Fraser, made $888,333. S. Claiborne Johnston, Dean at Dell Medical School, was the highest-paid dean at the university with a salary of $869,310.
UT and other universities have long held high salaries for their athletic programs. In 2019, then-head football coach Tom Herman made over $2.5 million, more than any other University of Texas employee and over six times more than Fauci. Herman earned 4,044.4% more than the national average for government employees.
Four other UT head coaches surpassed the medical adviser for the president's salary as well. Head men's basketball coach Shaka Smart came just behind Herman with a $2,156,639 salary, while baseball head coach David Pierce made just over $600,000, former women's head basketball coach Karen Aston made $484,633 and head track and field coach Edrick Floreal made a $466,500 salary. Two assistant football coaches also made the list, including then-defensive coordinator Todd Orlando ($1,183,593) and offensive coordinator Timothy Beck ($576,767). Texas' Athletic Director, Christopher del Conte, was the university's fifth-highest paid employee at $893,333.
While Fauci made less than 19 UT employees, his salary still put him ahead of members of the House of Representatives and Senators, who will make $174,000 this year. All of UT's top 100 employees made more than U.S. Representatives and Senators in 2019, while 61 make more than the nation's four-star military generals.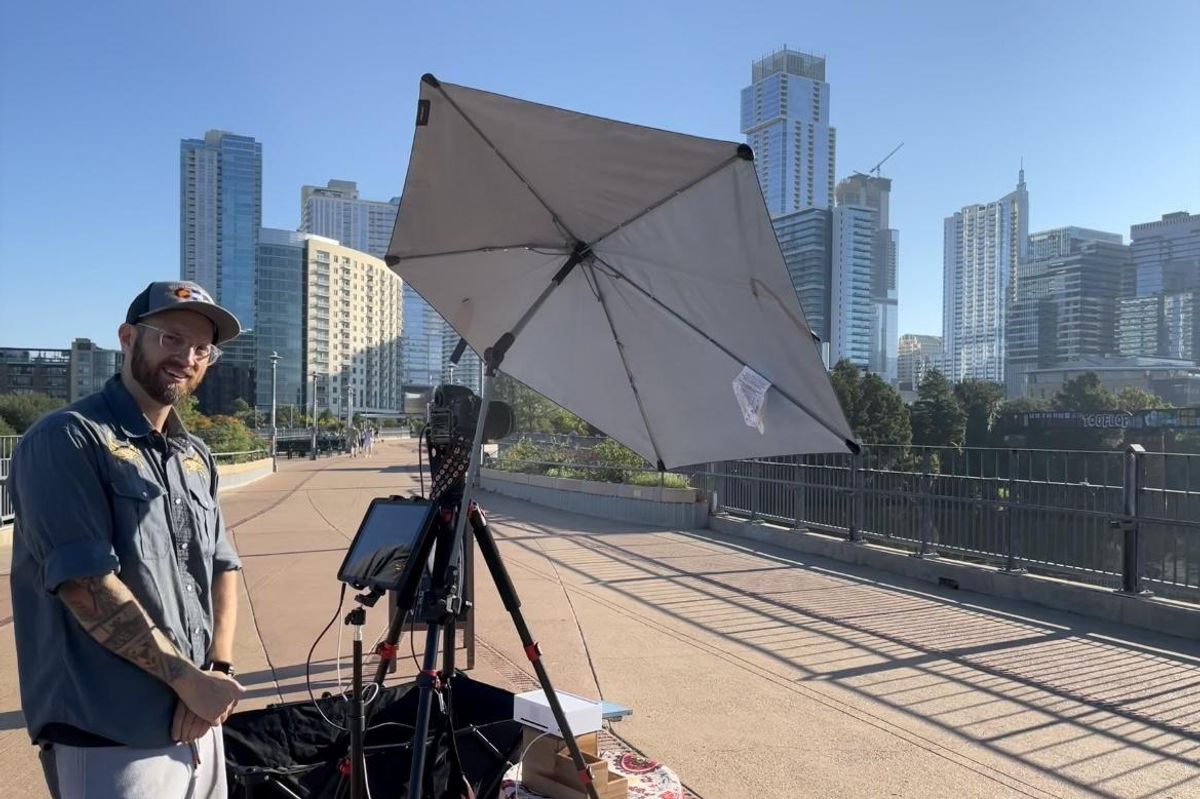 Nicklaus Pereksta says he loves photographing enthusiastic people, and it's why his latest gig offering pictures to people out on Lady Bird Lake's hike and bike trail is going smoothly. He sets up his gear on the Pfluger pedestrian bridge and puts out a sign: Photos, $10.
"Overwhelmingly, this has been a really positive experience," Pereksta said. "I get excited when I wake up in the morning and I can't wait to go to work."
Bikers and joggers are excited about it too. On the pedestrian bridge leading to downtown Thursday morning, a man on an e-bike rode up and posed, wanting more photos.
"I posted the last pictures on Instagram and people loved it. They asked, 'where is this guy?'" the biker told Pereksta. Bashfully, Pereksta, who also photographs landscapes and at weddings and other events, said he was happy to hear that.
Pereksta started these photos about a month ago, after the strenuous runs required in his valet job started causing pain in his legs. And though he has a passion for photography, he wasn't so sure when he started working independently if it would work out.
He felt uncertain about the demand for it and was also worried about having lots of expensive equipment out in the open.
"Then like the first day was nothing but high praise and people are like, this is so awesome. This is great. I've never seen anything like this before. I was like, Wow, this was really good, like positive turnout. So I got encouraged."
Now, he wants to expand and is thinking of contacting the Mueller Farmers Market about how to become a vendor. Still, he'll carry a connection to photographing on the bridge since the word bridge is related to his last name.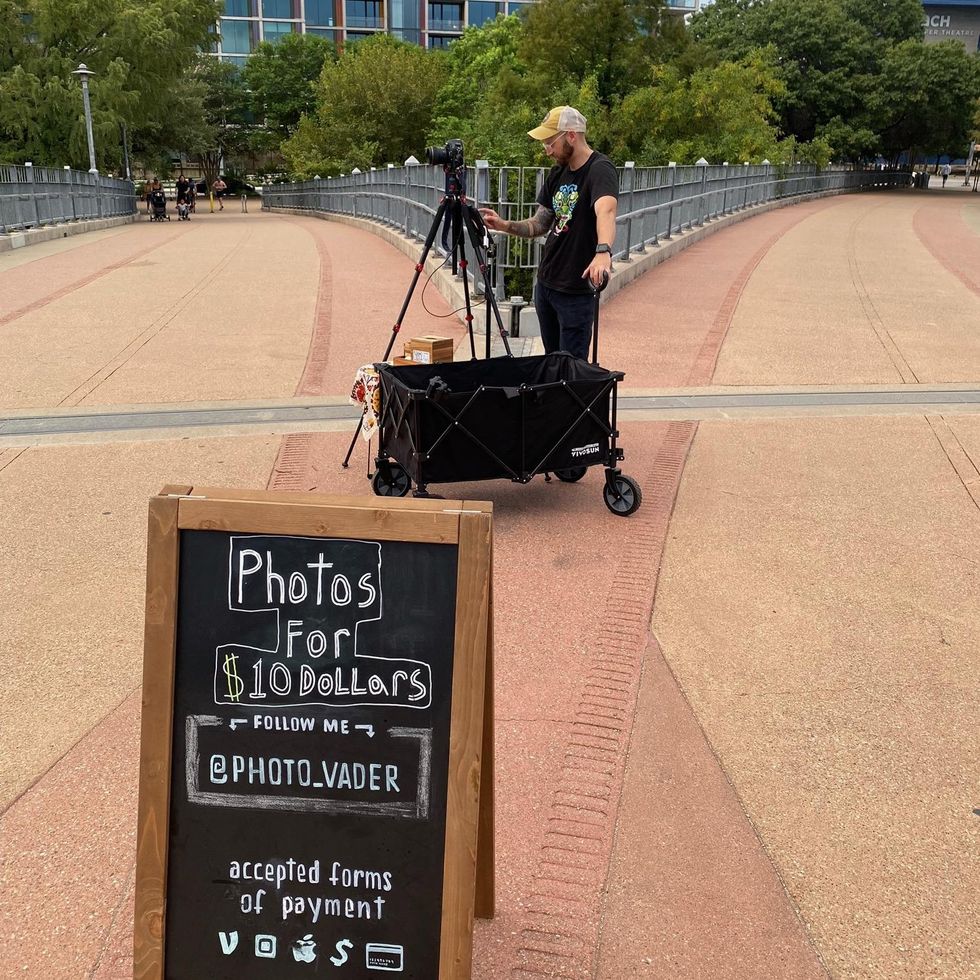 (Dewey C.)
"It's a name my great, great, great grandfather came up with when he was marrying somebody. It's actually quite a romantic name. It means a joining of two bridges," Pereksta said. "So, I thought it was ironic that I'm set up on a bridge. I'm kind of representing my last name right now."
Austonia talked to Pereksta about life in Austin, where he's lived for eight years after living in Boston doing band photography.
What was your first experience with Austin?
I came here to visit some friends and they took me to Barbarella. So we went to Barbarella and I was like, 'wow, this place is great.' And then the restaurants and the food and going to Barton Springs. I was like, 'this is amazing.' Because there's nothing like that in Boston. If you want to go to a natural spring, you got to go to New Hampshire. There's no pools in the city at all. So there's lots of swimming out here.
What do you like best about Austin?
You go to any little quiet bar and there's a band playing that should be like onstage for a sold out show. Yeah, they're playing to 10 people, right? Like, one of the best bands ever and they're playing for 10 people, right? And just little magic moments like that are pretty fun. You just run into little random weird things.
What do you think makes Austin different from other places?
There's no fall.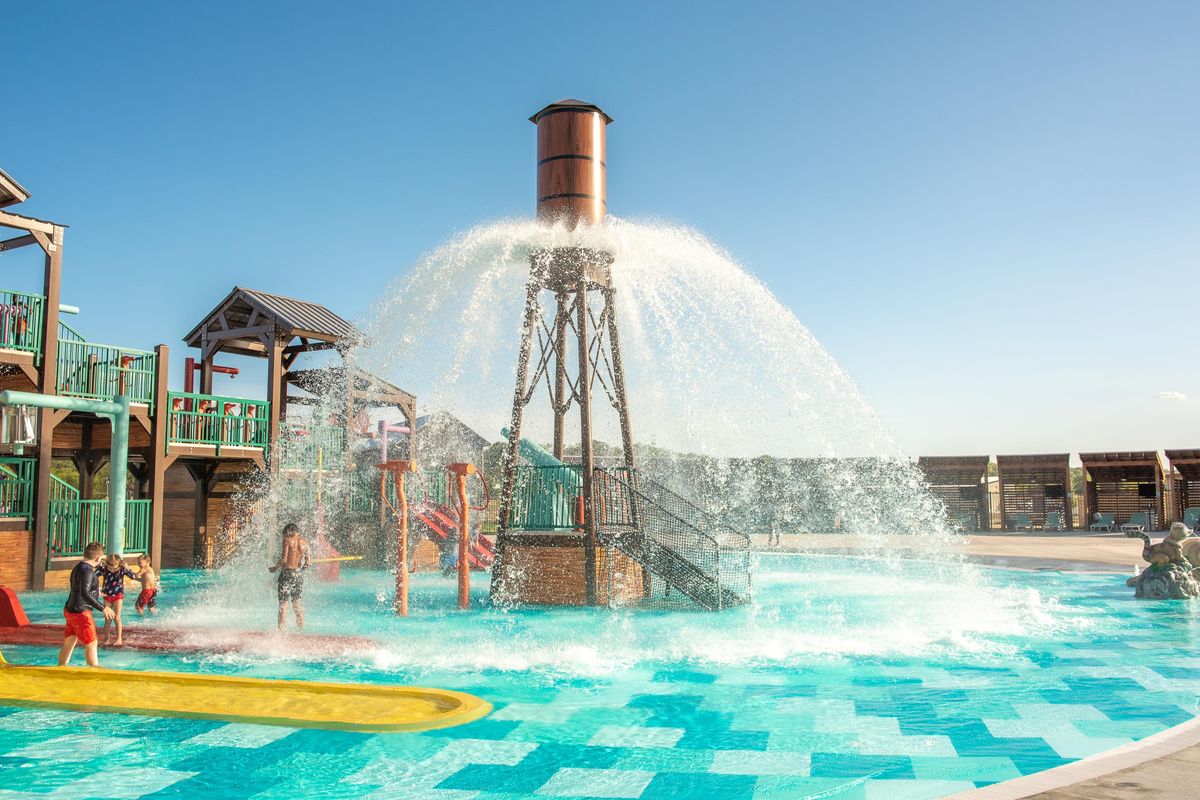 Camp Fimfo Waco
Camp Fimfo Waco, a brand new camping resort, is kicking off football and fall camping season in style! With top-notch amenities, premium accommodations, and 10 weekends of fall fun, there's no better place to have a fall camping getaway, especially if you're a Baylor football fan!
Fall promises to be a one-of-a-kind camping experience. From Sept. 16 to Nov. 24, weekends will be packed with fall-themed activities, including special Halloween weekends in October. Campers can enjoy activities like fall crafts, campground trick-or-treating, costume contests, site decorating, outdoor movie nights, and more!