Get connected with our daily update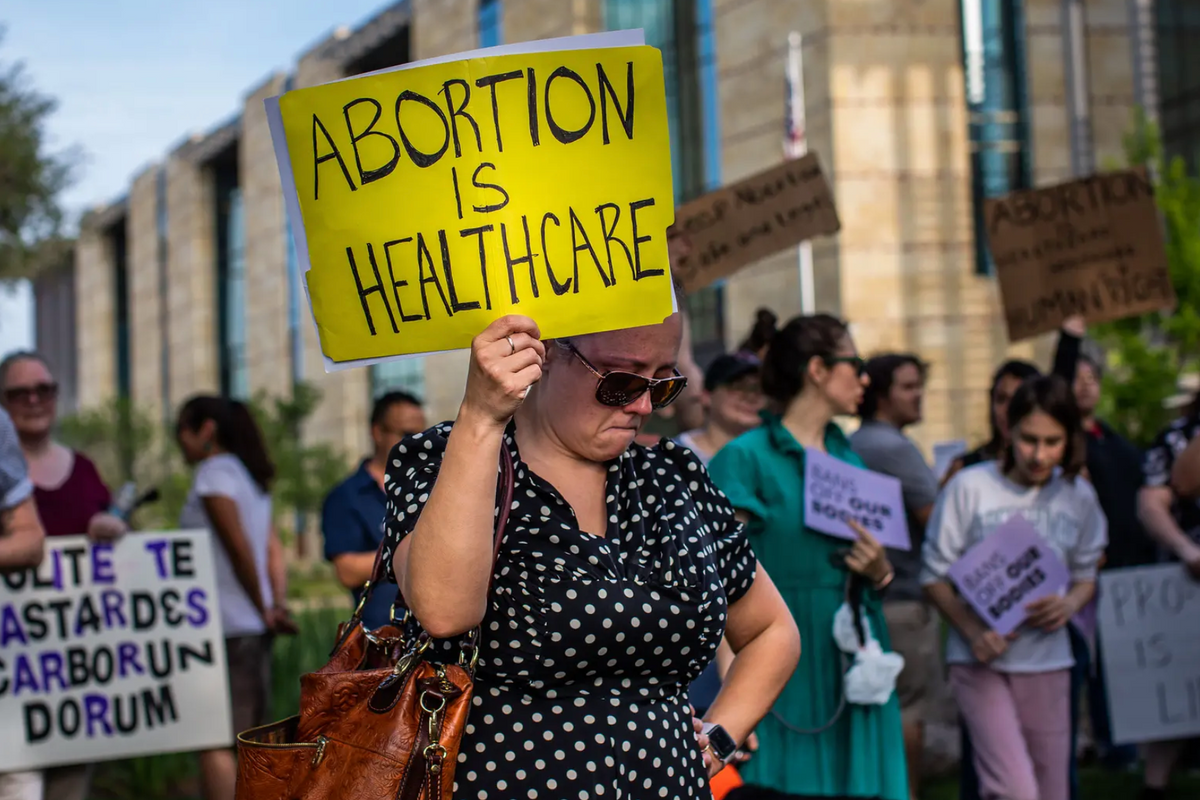 By Reese Oxner
At a time when Texas is poised to outlaw the vast majority of abortions if the nation's highest court overturns constitutional protections for the procedure, a recent University of Texas at Austin poll shows most Texan voters think access to abortion should be allowed in some form.
---
Texas would make performing most abortions a felony if the U.S. Supreme Court overturns Roe v. Wade — a future that looks considerably more likely after a nonbinding draft opinion was leaked from the high court Monday. Constitutional protections for abortion could be struck down as soon as this summer.
The university conducted the poll in April before the court's document was leaked. The survey found that 78% of respondents believe abortion should be allowed in some form while only 15% said it should be never permitted.
If Roe is overturned, Texas would allow doctors to perform abortions only to save the life of a pregnant person or if that person risked "substantial impairment of major bodily function." There would be no exception if someone got pregnant from rape or incest.
Around 39% of poll respondents said Texans should always be able to obtain abortions as a matter of personal choice, and 11% of respondents thought abortions should be available for other reasons in addition to pregnancy resulting from rape.
The poll shows that 28% of respondents believe abortions should be available only in cases of rape or incest or when a person's life is endangered by their pregnancy. And 7% said they didn't know.
Respondents fell mostly along party lines. Of the Republicans surveyed, 42% said abortions should be allowed only in cases of rape, incest or when a person's life is in danger. The majority of Democrat respondents — 67% — said Texans should be allowed to seek an abortion as a personal choice.
But there were outliers. Among Republicans, 15% said Texans should always be allowed to seek an abortion and 12% said the law should allow Texans to seek abortions for reasons outside of just rape. On the flip side, 5% of Democrats said abortion should be completely outlawed and 13% said it should be allowed only in cases of rape or incest.
Texas is one of 13 states with so-called trigger laws that would automatically go into effect to ban abortions if Roe is overturned.
Texans have experienced a preview of a post-Roe America for the last eight months. The state has been under the nation's most restrictive abortion law, which bans abortions after about six weeks of pregnancy, since September. The ban is able to skirt protections on abortion access by relying on private lawsuits for enforcement rather than on state officials. Critics say the law creates "bounty hunters" because it allows anyone to file a lawsuit and seek damages of at least $10,000 — even if they lack a connection to the person seeking an abortion. Abortion rights advocates have unsuccessfully challenged the ban in both state and federal courts.
But now, much of Texas' controversial abortion law could be rendered moot as the impending Supreme Court ruling puts the right to a legal abortion in jeopardy.
"For months, Texans have had to navigate a six-week abortion ban and bounty law that has upended access to essential care," Ana Ramón, interim executive director of the progressive political action committee Annie's List, said in a statement. "[The Supreme Court's] draft majority opinion confirms what we've anticipated all along: the end of our guaranteed right to abortion is imminent."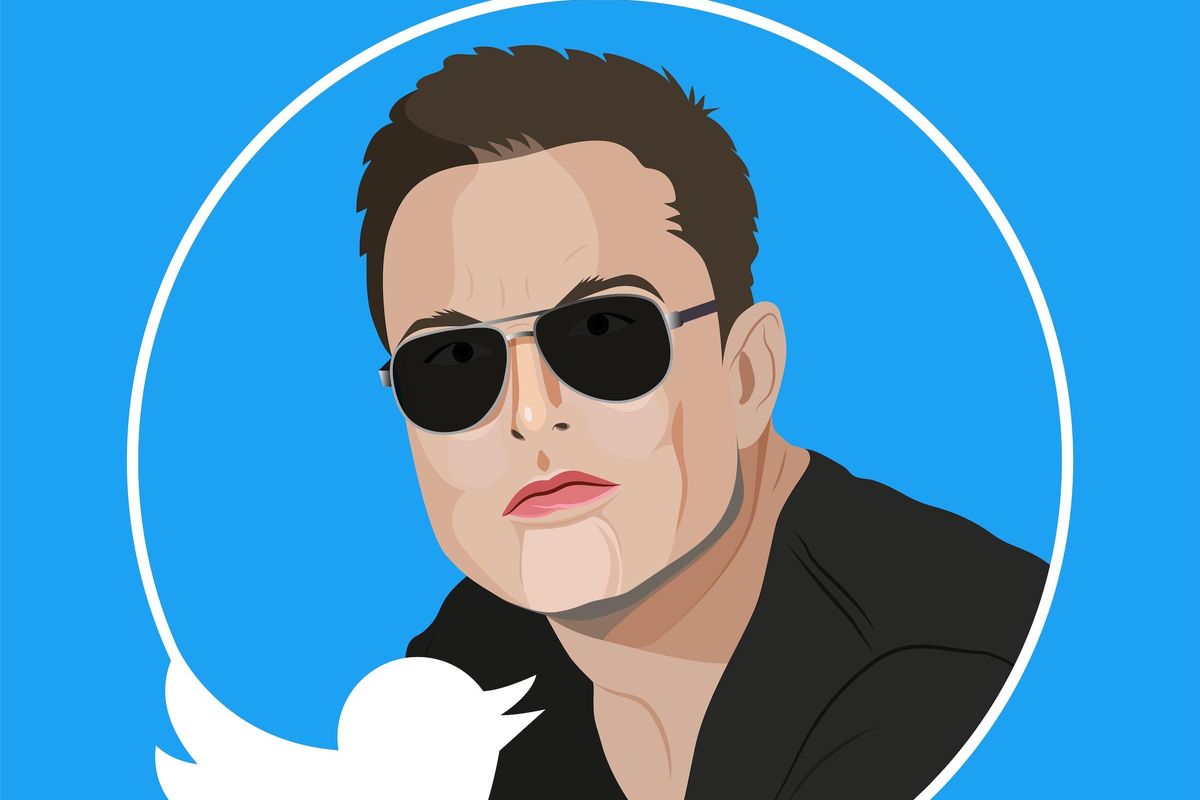 Shutterstock
Elon Musk has proposed once again to buy Twitter for $54.20 a share.
The news that Musk is offering to carry on with the $44 billion buyout was first reported by Bloomberg. Now, a filing with the Securities and Exchange Commission shows Musk made the proposal in a letter to the tech giant on Monday.
The New York Stock Exchange temporarily halted trading in Twitter stock twice Tuesday, first because of a big price move and the second time for a news event, presumably the announcement of Musk's renewed offer.
While the per share offer price on this latest proposal remains the same as the original offer, it's unclear if Musk has made other term changes or if Twitter would reject it. According to other reports, a deal could be reached this week.
The stock closed at $52.00/share Tuesday, indicating market uncertainty around the $54.20 offer.
After Musk informed Twitter of plans to terminate the original agreement in July, Twitter sued. A trial has been expected in Delaware Chancery Court on Oct. 17.
With the proposition of a buyout on the table again, it revives the question of whether Musk might move Twitter from San Francisco to Central Texas.
He's done so with some of his other companies. Tesla's headquarters in southeast Travis County had its grand opening earlier this year and tunneling business The Boring Company moved to Pflugerville. At least two other Musk companies, SpaceX and Neuralink, have a Central Texas presence without being headquartered here.
Technology journalist Nilay Patel this afternoon voiced concerns that owning Twitter and Tesla together could be problematic for Musk, as his Tesla manufacturing facilities in Germany and China are both in countries that have disputes with Twitter over content moderation and censorship.
Telsa shares fell after the Twitter news became public, before rallying to close up, at $249.44.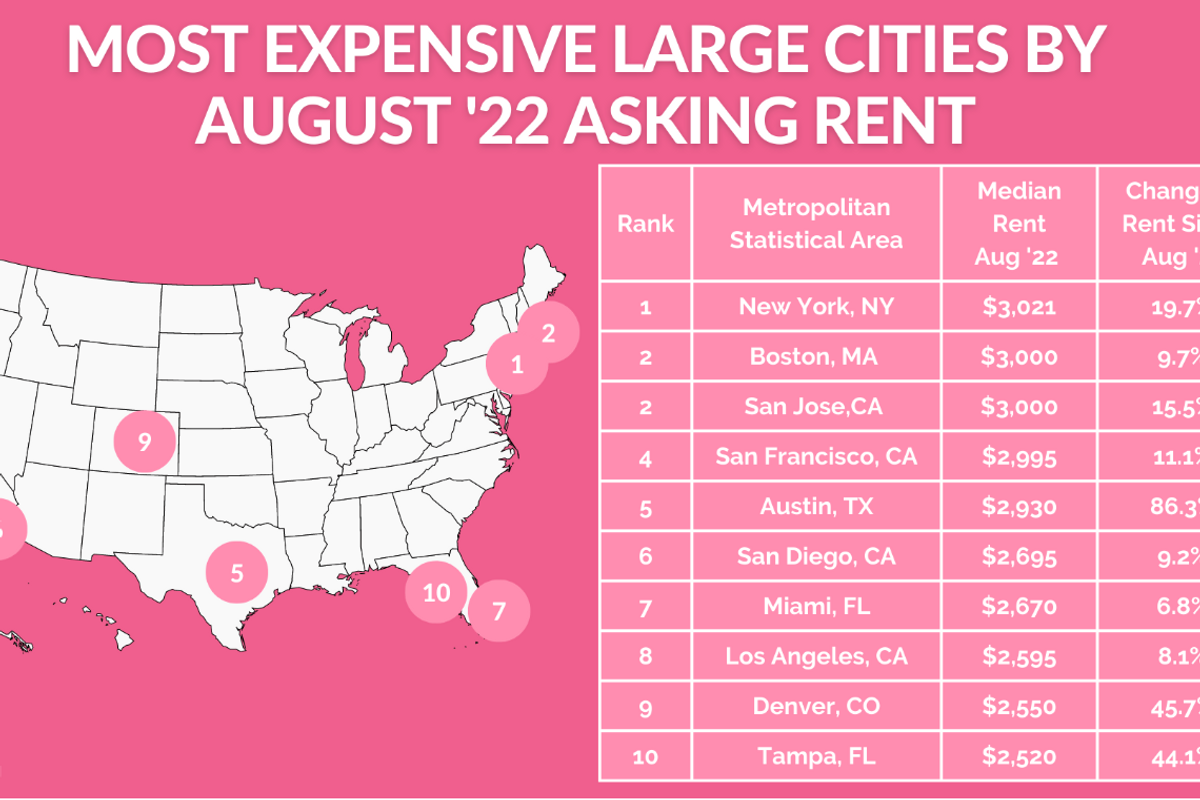 Dwellsy
While searching for a place to live, Austin renters will face monthly rates of nearly $3,000, a recent guide from rental marketplace Dwellsy shows.
The median rent in August this year was $2,930, a more than 86% increase since August 2021. That's $820 more than the nationwide median asking rent in August and puts Austin just below the Bay Area, Boston and New York for large cities with the most expensive asking rent.
"Within this group, Austin, TX stands out for the highest increases in asking rent, which has nearly doubled since this time last year," the study notes.
Outside of those large cities, however, others are seeing even higher rent spikes. Metro areas that ranked above Austin in one-year increases include those like Kansas City, MO with a 112% change in rent since last August and Tucson, AZ with a 124% change.
The data reflects large apartment communities, single-family homes and 2-6 unit buildings.