Get connected with our daily update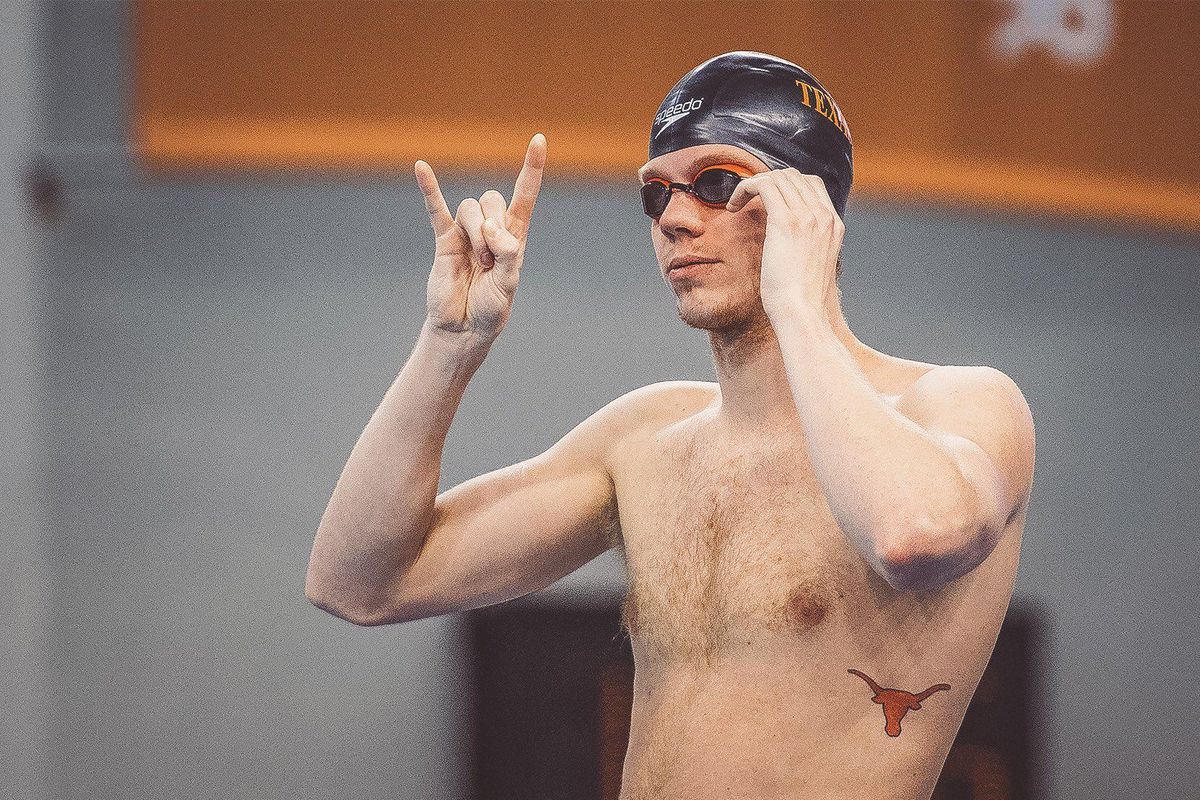 When the Team USA Swimming team came home with 30 medals to dominate the 2021 Summer Olympics, one medalist, Erica Sullivan, hung hers up in her new city of Austin.
---
As a new move-in, Sullivan had recently awakened from a "fever dream" silver-medal finish, just behind all-time women's swimming star Katie Ledecky, for a silver medal in the new 1500-meter freestyle race this summer.
"I will never forget the moment of touching the wall and seeing Katie slam the water and celebrate," Sullivan said. "That was one of the best moments of my life."
Now she's taking on a new, slightly more common challenge for 21-year-olds like herself—attending college at the University of Texas, where she's been competing with the UT swimming and diving program since the fall.
It's a program well known for its cream-of-the-crop athletes, including 11 Olympians who competed in Tokyo.
This season, Gibson and Windle train alongside freshman Hailey Hernandez, another Olympian from North Texas who joined the program this fall. The swimming program, which saw nine current, former and future Longhorns at the Games, will welcome one of the most promising young athletes in swimming come next season—two-time medalist Lydia Jacoby.

What's making such a strong current of athletes come to Texas? At least in Jacoby's case, a key piece of the pie is being rigorous in the recruiting process, head women's swimming coach Carol Capitani said.
"(Assistant coach Mitch Dalton) said, 'This might be a long shot, but I think this girl is going to be really good,'" Capitani said. "We couldn't meet people face to face on campus because of COVID, so we did a lot of Zoom calls and we just got really personal with her. I think we were just consistent the whole time."
For coaches like UT alum and Olympic athlete and coach Matt Scoggin, UT's head diving coach, that recruiting process starts early. Over a decade ago, it was Scoggin himself who pushed an eight-year-old Gibson to shift gears from swimming to diving in the first place.

"I noticed that every time I came in for practice, she was always in the lead," Scoggin said. "And so I just looked at her and said, 'You know what? You could become a world-class diver if you want.' And she looked at me with total belief in her eyes."
It doesn't hurt that coaches have plenty to boast about when recruiting the next Gibson or Jacoby. There's a reason Scoggin hasn't left the program since he and his wife joined 30 years ago, and it comes down to more than just the team's world-class alumni.
"Even when I was a diver here, there was a similar culture to what we have now," Scoggin said. "They know they're going to get better because that's a priority. Everyone gets better nearly every day... They all help each other go for a similar goal."
Sullivan, who has competed internationally since she was seven, endured family hardship and is one of the few Asian and openly queer swimmers in the swimming community, said it's been nice to find a home within her team.
"Our culture here is rare to find anywhere else," Sullivan said. "We genuinely love each other. It's such a good environment... we've created this really good network of love."
Ranked at No. 1 and No. 2 respectively, the men's and women's swimming and diving teams are gearing up for the Big 12 Championships starting, Feb. 23. But it won't be time to dry off and rest afterward.
The men's team will look for its 43rd straight Big 12 Championship title and 16th NCAA team championship as the season wraps up in March.
Meanwhile, the women's side holds nearly 20 straight conference titles of its own—but Capitani said that's not the focus of her program as the team sets its sights on getting its first national championship title in 30 years this season.
"We've won nine national championships and we're going for our tenth... so I think that's the goal of the program," Capitani said.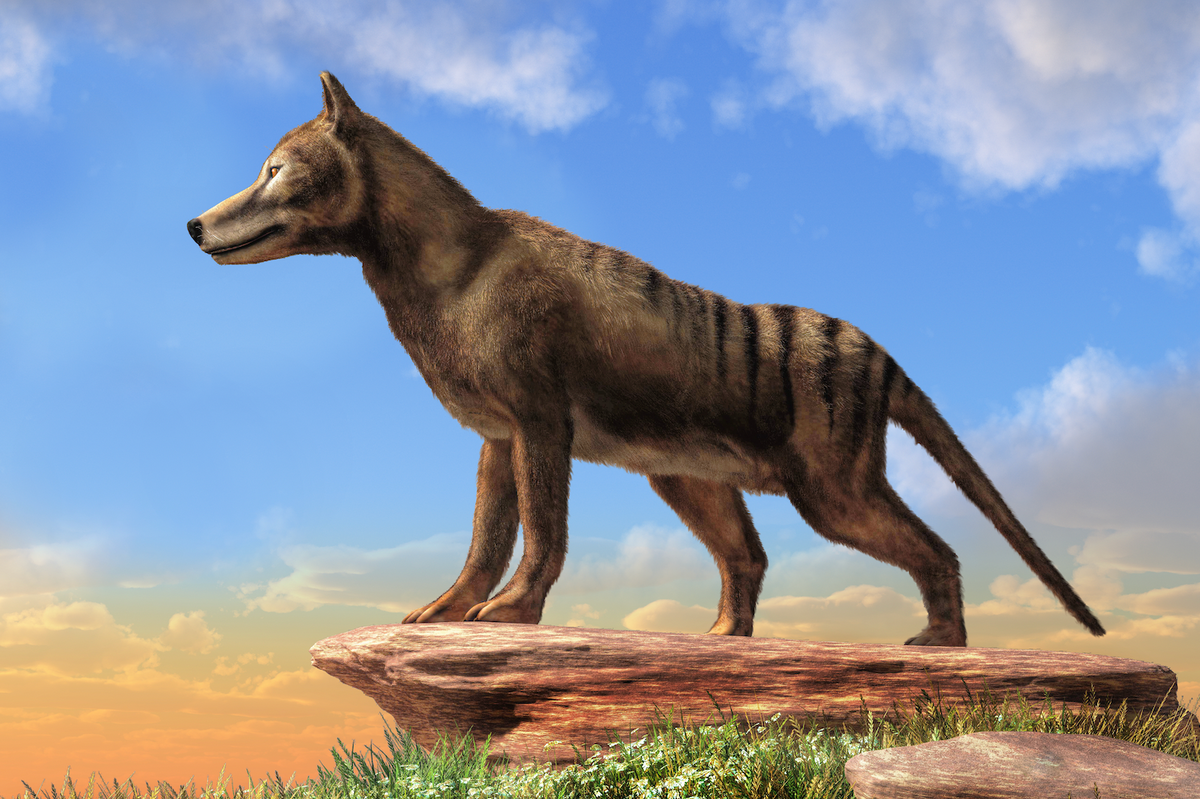 Genetic engineering company Colossal Biosciences announced it has started de-extinction of the thylacine, also known as the Tasmanian tiger.
Partnering with the University of Melbourne and its Thylacine Integrated Genetic Restoration Research Lab on these efforts, Colossal says bringing the tiger back could "re-balance the Tasmanian and broader Australian ecosystems."
"With our planet's biodiversity at risk, we will continue to contribute scientific resources to preserving the species and ecosystems necessary to sustain life," CEO Ben Lamm said.
Founded last year, Colossal aims to further develop technologies for marsupial conservation efforts and say they are the first to apply CRISPR technology for the purpose of species de-extinction.
The company has its headquarters in Dallas with Austin ties through its software and hardware team. Also with Lamm, who is former CEO of Austin AI company Hypergiant.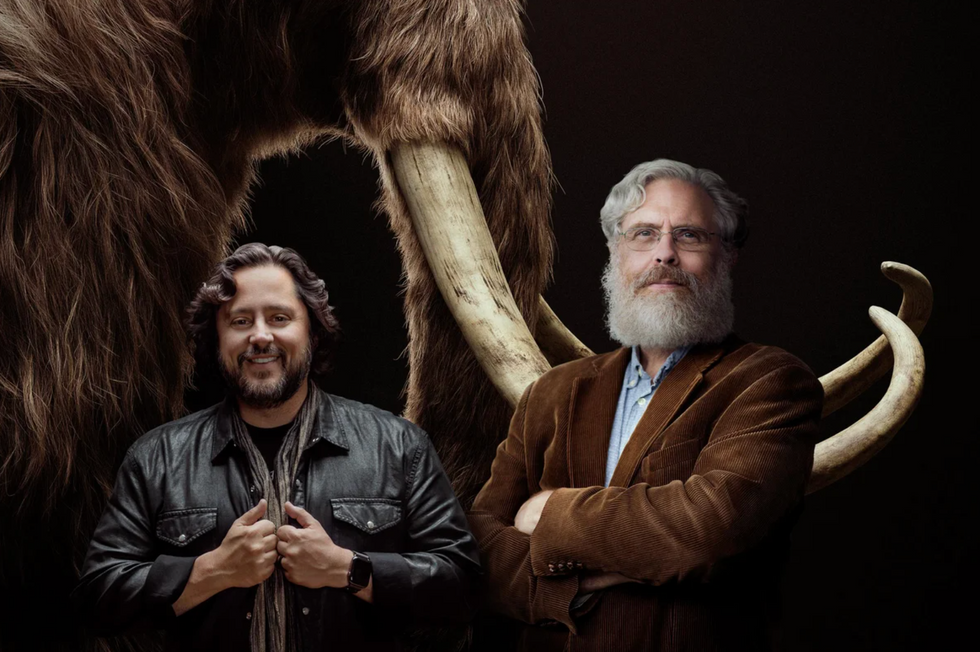 Ben Lamm and co-founder George Church
The Tasmanian tiger marks Colossal's second de-extinction project. Before its work on the Australian marsupial that was eradicated nearly a century ago, Colossal announced its plans to resurrect the woolly mammoth.
Now, Lamm said they are thrilled about teaming up with the Melbourne lab, which is headed by Andrew Pask, a marsupial evolutionary biologist and Tasmanian tiger expert.
Pask said this is a "landmark moment" for marsupial research and that the technology from the project will influence the next generation of conservation efforts.
"Additionally, rewilding the thylacine to the Tasmanian landscape can significantly curb the destruction of this natural habitat due to invasive species," Pask said. "The Tasmanian tiger is iconic in Australian culture. We're excited to be part of this team in bringing back this unique, cornerstone species that mankind previously eradicated from the planet."
\u201cIntroducing Texas #pumas reinvigorated the Florida panther population.\u201d

— Colossal Biosciences (@Colossal Biosciences) 1655137149
Colossal points to the reintroduction of wolves to Yellowstone and the Tasmanian Devil to Australia as examples of the importance of rewilding species to their original habitats. Through that, Colossal says, damaged ecosystems can be restored and revitalized.
To achieve the successful birth of the Tasmanian tiger, Colossal says advancement of current marsupial assisted reproductive technology is required. The work goes beyond the Tasmanian tiger though and Colossal says this technology will be instrumental in the preservation of marsupials at large. The company notes this is especially important in Australia, which faces a fast rate of biodiversity loss and where marsupials are highly concentrated.
Colossal boasts investors like nature gaming group Untamed Planet and local Australian non-profit WildArk, as well as actors the Hemsworth brothers.
"Our family remains dedicated to supporting conservationist efforts around the world and protecting Australia's biodiversity is a high priority," Chris Hemsworth said. "The Tassie Tiger's extinction had a devastating effect on our ecosystem and we are thrilled to support the revolutionary conservation efforts that are being made by Dr. Pask and the entire Colossal team."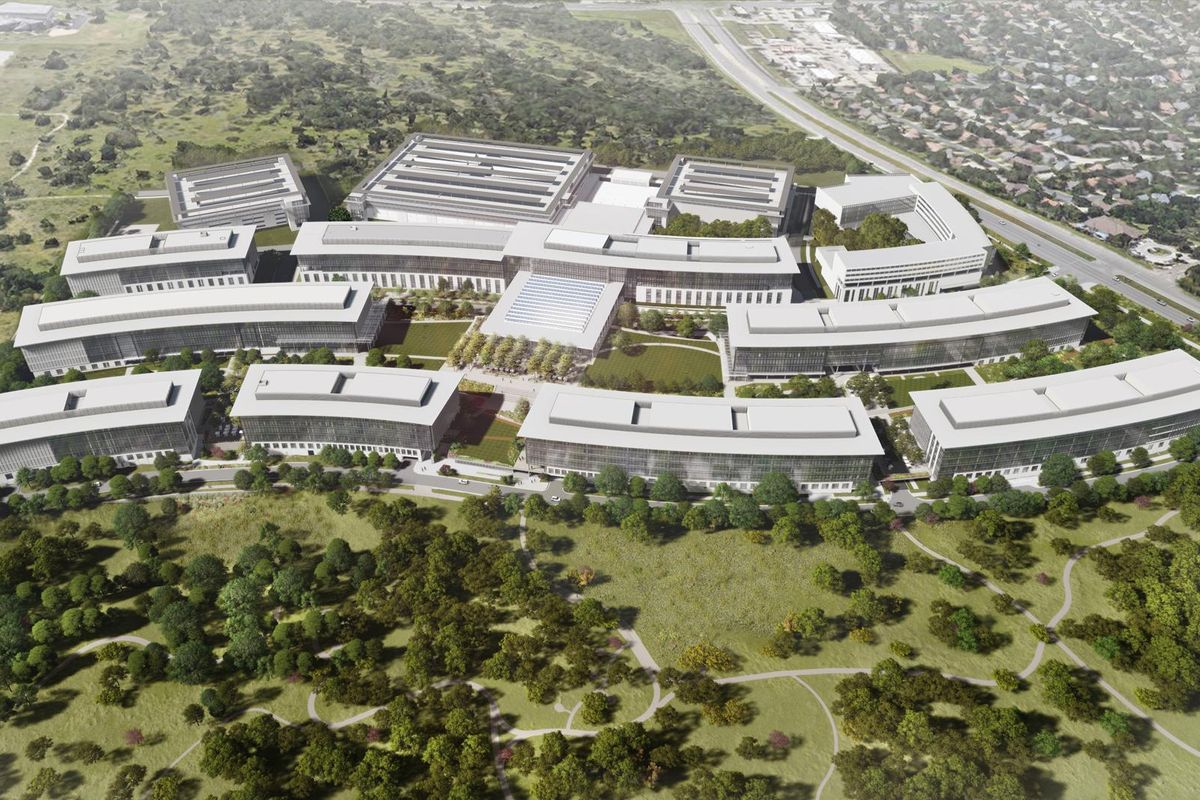 Construction on additional structures for Apple's Northwest Austin campus could start in February.
The August filings with the Texas Department of Licensing and Regulation are the latest glimpse at the campus that was announced in December 2018. The campus is expected to be 3 million square feet with 12 office and amenity buildings, parking garages and other facilities once it's finished.
Plans on the three structures in the filings are estimated to total $279 million and are expected to reach completion by February 2025.
One of the planned structures is a $100 million five-level building. International firm HKS Architects, which opened an office in Austin earlier this year, is listed as the designer.
Another multi-story building also designed by HKS is expected to be 298,977 square feet and cost $118 million.
The last structure in the filing is a $61 million parking garage with nine levels and 3,500 spots for cars.
The initial phase of the tech giant's campus could welcome 5,000 employees and maybe even reach 15,000 upon completion, Apple has said.