Austonia AM
100% Austin news, info, and entertainment, straight to your inbox at 6 a.m. every morning.
In five minutes, you're fully informed and ready to start another great day in our city.
Get connected with our daily update
Westlake-area resident Joan Skerry said she and her sister were excited to receive their first Moderna COVID-19 vaccines at a First Medical Response of Texas pop-up clinic on Jan. 2, held in the Dripping Springs Fire Department's parking lot. However, when their second shot deadline came and went last Saturday, Skerry feared the two would have to start the vaccine regimen anew.
---
Due to a misunderstanding about saving part of their vaccine allotment for the second booster shot the vaccine process requires, First Medical used up all of its shipment on first vaccines and didn't have any more doses left for the second round, co-owner Edwin Reyes told Austonia.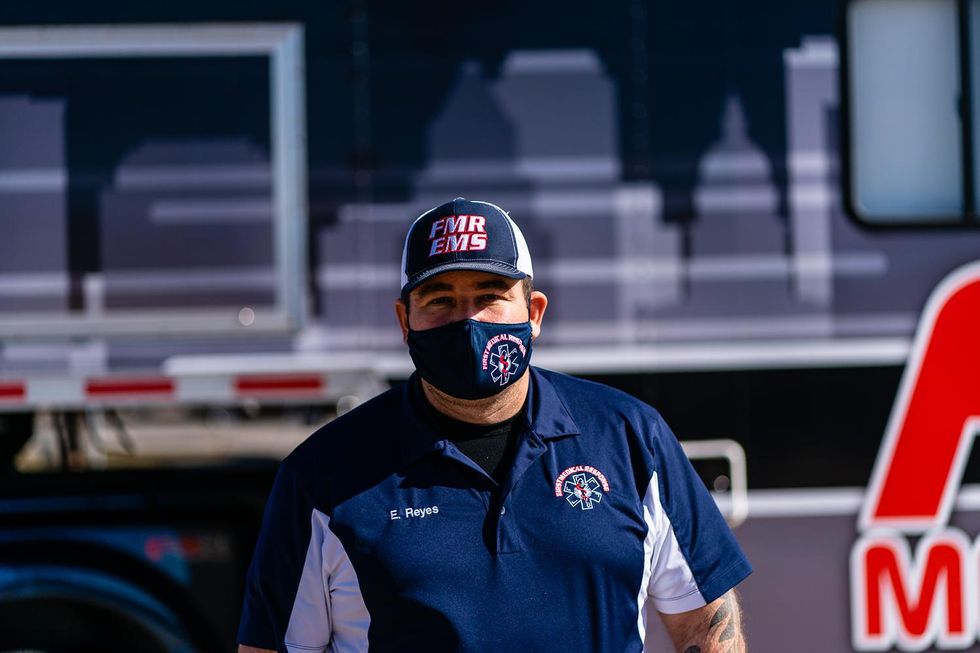 Edwin Reyes, owner of First Medical Response in front of his operations trailer, last month. (Jordan Vonderhaar)
Almost a week overdue, Skerry's sister managed to get a second vaccine elsewhere before Ascension Seton contacted her with a slot that she gave to Skerry. Both qualify as 1B recipients—consisting of older individuals and those with chronic health conditions—for the vaccine, the second phase in the distribution effort designated by the Texas Department of State Health Services after first responders and healthcare workers in group 1A. Skerry is 72 years old and her sister is 66 years old.
"I was so relieved when (Seton) called me that I started crying—not my usual behavior," Skerry said of the news that she would receive a booster shot. "So my story has a happy ending."
First Medical worked with government officials and state representatives to finally secure the 1,800 vaccines needed to provide those first vaccine recipients with their second vaccines, scheduling a clinic Friday for distribution, Reyes said.
However, some residents aren't so lucky and are still on the hunt for a second dose, including those who received an initial dose from clinics that were able to extract 11 doses from a vial allocated for 10 doses. There's no assurance they can take out extra doses to coordinate with those individuals who received the "extra" doses the first time.
Jeffrey Warnken, pharmacist and co-owner of 38th Street Pharmacy, is one of those providers. He drafted a second dose waitlist that contains 25 to 30 individuals qualified under 1A or 1B as of Feb. 3.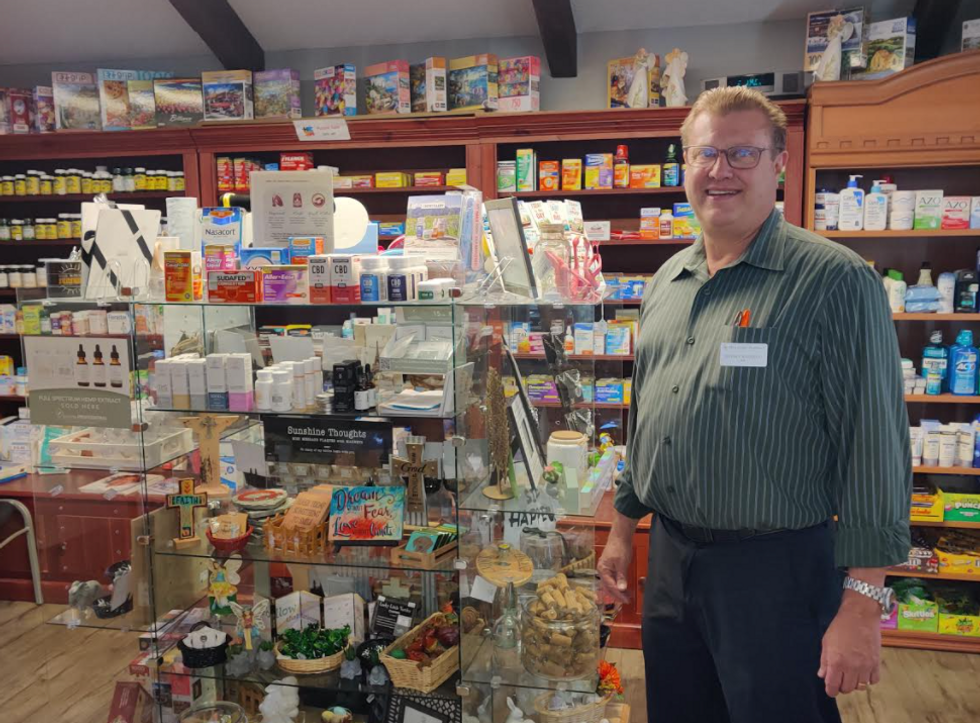 Pharmacist/Co-owner Jeff Warnken (38th Street Pharmacy)
Warnken said his pharmacy recently administered seven first doses to people with the understanding that they could not be assured of receiving a second dose from his facility. He thinks finding second doses will continue to be a problem until more vaccines become available.
"Instead of wasting it, it's better to give somebody a first dose with the possibility of not giving them their second dose because a half is better than zero," he said, adding that a single dose provides some immunity to the disease although the extent of that immunity is unknown. The protection from a single Moderna COVID-19 vaccine dose could range from 50% to 80% immunity after four weeks, Warnken said.
He's hopeful the pharmacy will get more vaccines in, especially with President Joe Biden's plan for the federal government to distribute vaccines directly to retail pharmacies like his facility.
Tarrytown Pharmacy's Pharmacist-in-Charge Rannon Ching also maintains a 1,300-name second dose waitlist for individuals looking for a Moderna booster. Because some individuals were able to find their first shot at independent locations, the opening of larger vaccine hubs have stranded those vaccinated by smaller sites that, as with Ching, haven't received additional doses in weeks.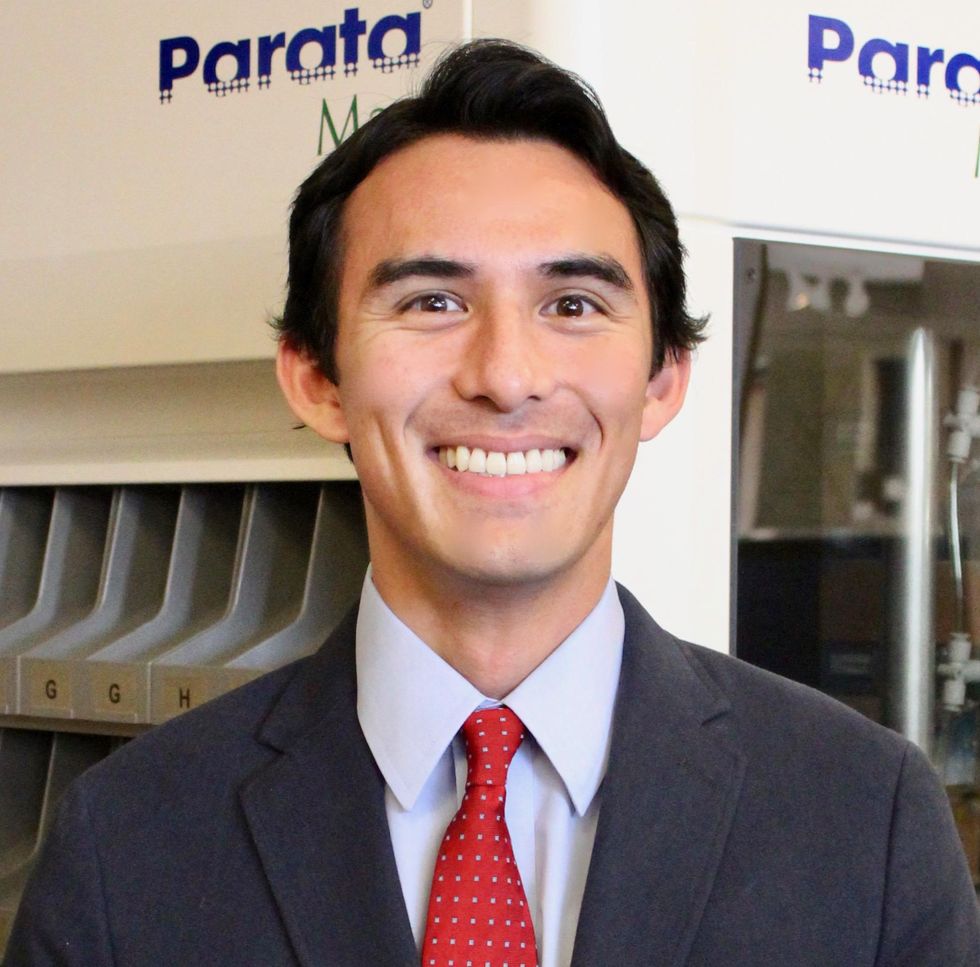 Pharmacist-in-Charge Rannon Ching (Tarrytown Pharmacy)
He said he views those who aren't matched with a second dose fighting for that booster along with everyone else in the fight for a vaccine.
"The good thing about second doses is, once you give them, that's it and you don't have to coordinate for another dose," Ching said. "Second doses lend themselves well to those extra doses we pull out of the vial because those aren't accounted for and won't be accounted for to get second doses four weeks later."
His waitlist also includes individuals who want to make sure they have a "backup plan" in case something happens to their designated second vaccine and recommended first vaccine recipients return to their initial provider for the booster.
Austinite Leslie Lindzey, who received her first dose of the Moderna vaccine on Jan. 14 at Austin ISD's Delco Activity Center, isn't sure if she should pursue other options for her second dose. As of Feb. 4, she hadn't received word on scheduling her booster.
Although the vaccine hub isn't giving out second doses to individuals who didn't have their first vaccine through Austin Public Health, spokesperson Jen Samp said the department will be reaching out to first vaccine recipients for their second dose. As of Feb. 3, she said APH was waiting on news from DSHS regarding the second doses.
"We don't want to contact folks if we don't have the vaccine," Semp said about the second doses. "Once we secure the vaccine, we'll be contacting (them)."
On Jan. 21, the Center for Disease Control and Prevention updated its recommended interval for the two Moderna vaccines to include the scheduling of a second dose to be administered up to 42 days following the first dose if it isn't feasible to be timed at its recommendation of 28 days.
"The 28 days is not a deadline," Samp said. "It is merely an expectation that you should wait at least that amount of time before you get your second one."
With the two-dose Moderna vaccine and similar Pfizer vaccine in distribution, pharmaceutical maker
Johnson & Johnson submitted an application Thursday to the U.S. Food and Drug Administration requesting Emergency Use Authorization for a new single-dose COVID-19 vaccine
. The company stated in a news release that it expects to be able to ship that vaccine immediately after it is approved. Maybe that will end the two-dose conundrum?
More on the vaccine: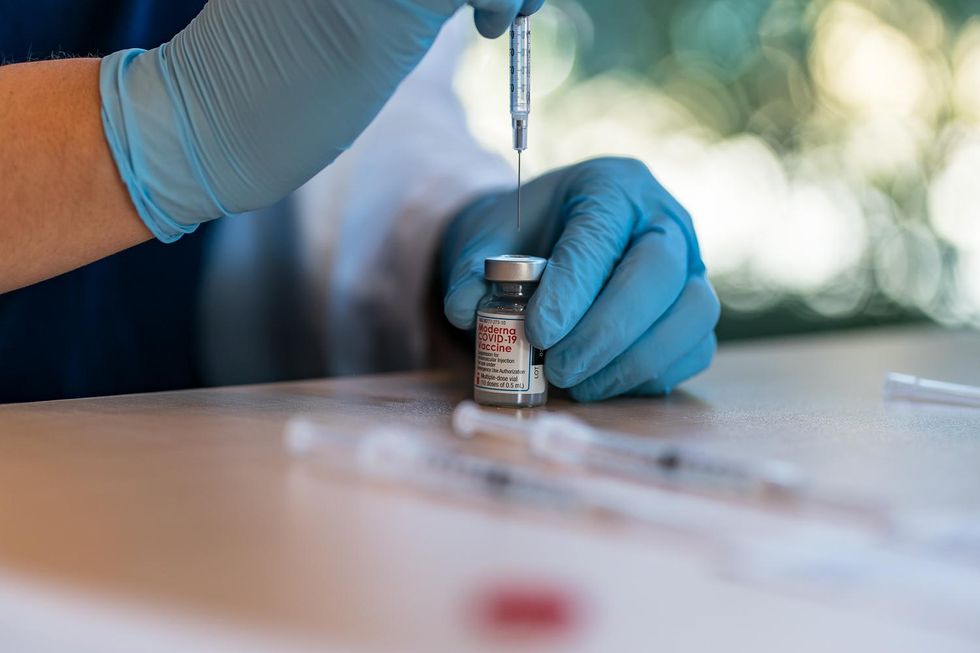 Vaccines administered in Texas surpass total case count
Matthew McConaughey is reportedly weighing a run for Texas governor in 2022.
The Austin resident and Oscar winner has been "quietly making calls to influential people in Texas political circles, including a deep-pocketed moderate Republican and energy CEO" as he decides whether to run, according to Politico.
McConaughey said a gubernatorial run is "a true consideration" while on a March episode of Houston's "The Balanced Voice" podcast.
Although most political strategists doubt McConaughey's commitment and viability as a candidate, some are still intrigued by the possibility.
"I find it improbable, but it's not out of the question," Karl Rove, a top Republican strategist with a long history in Austin, told the political news site. He added that the big question is whether McConaughey would run as a Republican, a Democrat or an independent.
Brendan Steinhauser, an Austin-based GOP strategist, told Politico he's surprised McConaughey isn't being taken more seriously. "Celebrity in this country counts for a lot," he said. "It's not like some C-list actor no one likes. He has an appeal."

Texas Gov. Greg Abbott plans to run for a third term and remains popular among Republican voters, 77% of whom approve of his performance as of April, according to the Texas Politics Project.
Some strategists believe an independent McConaughey run would benefit Abbott. But a recent poll from The Dallas Morning News and the University of Texas at Tyler found that McConaughey would beat Abbott, 45% to 33%, with 22% opting for someone else.
Mimi Swartz, an executive editor at Texas Monthly, mulled a McConaughey run in a recent opinion essay from the New York Times. "Texas may not be ready for a philosopher king as a candidate, much less governor," she wrote. "May the best man win, man."
Some JuiceLand production facility workers and storefront employees are organizing to demand wage increases, better working conditions (including air conditioning in the warehouse) and pay transparency, among other asks. They are also calling on staff to strike and customers to boycott the Austin-based company until their demands are met.
JuiceLand responded on Saturday. "We are listening," the company wrote on their Instagram story. "JuiceLand crew now makes guaranteed $15 an hour or more companywide."
JuiceLand, which was founded in 2001 by Matt Shook and now has 35 locations in Austin, Houston and Dallas, acknowledged the rising cost of living across Texas and the added stress of the pandemic in an email to employees on Saturday, part of which @juicelandworkersrights shared on social media. "There's no denying that times are tough and financial security means more now than ever," the company wrote.
Organized JuiceLand workers rejected this proposal, according to a recent post on the @juicelandworkersrights Instagram account, and reiterated their demands.
"Cost of living in Austin is rising exponentially and will only continue to get worse with the tech boom," the post read. "$15 is barely a sustainable living."

Related Articles Around the Web