Get connected with our daily update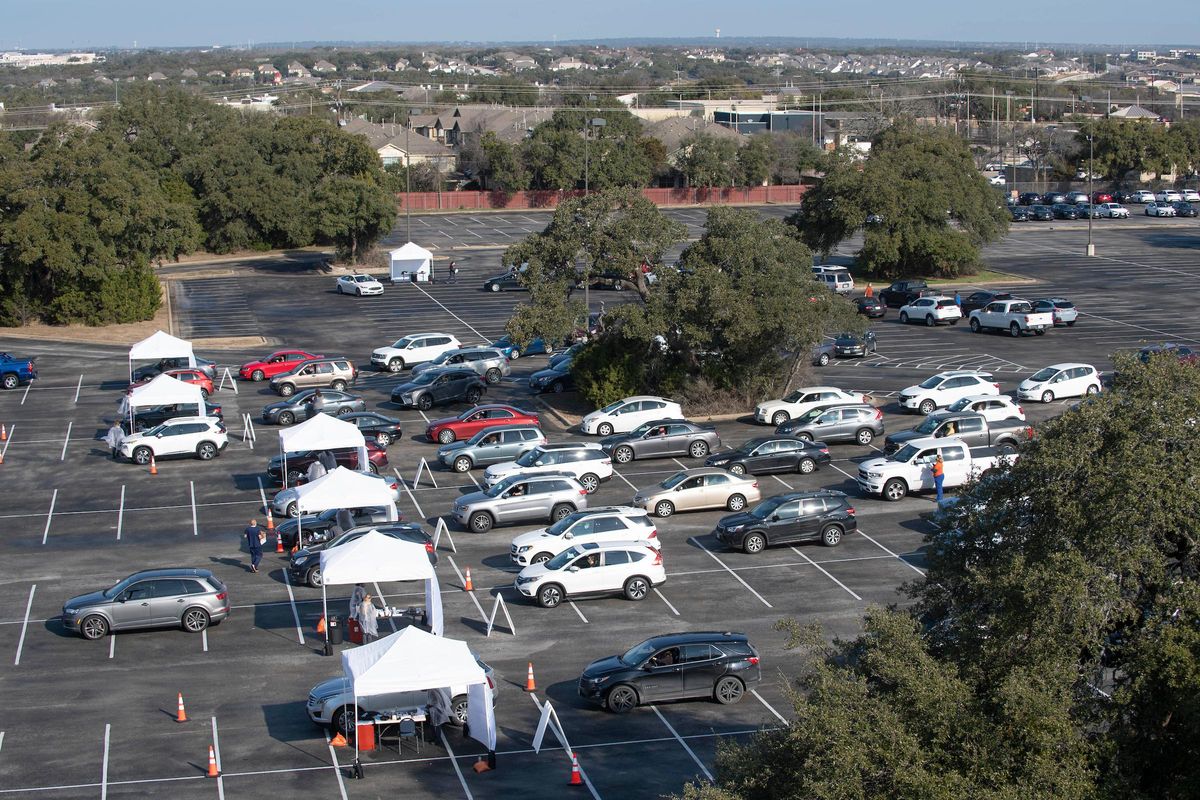 Westlake-area resident Joan Skerry said she and her sister were excited to receive their first Moderna COVID-19 vaccines at a First Medical Response of Texas pop-up clinic on Jan. 2, held in the Dripping Springs Fire Department's parking lot. However, when their second shot deadline came and went last Saturday, Skerry feared the two would have to start the vaccine regimen anew.
---
Due to a misunderstanding about saving part of their vaccine allotment for the second booster shot the vaccine process requires, First Medical used up all of its shipment on first vaccines and didn't have any more doses left for the second round, co-owner Edwin Reyes told Austonia.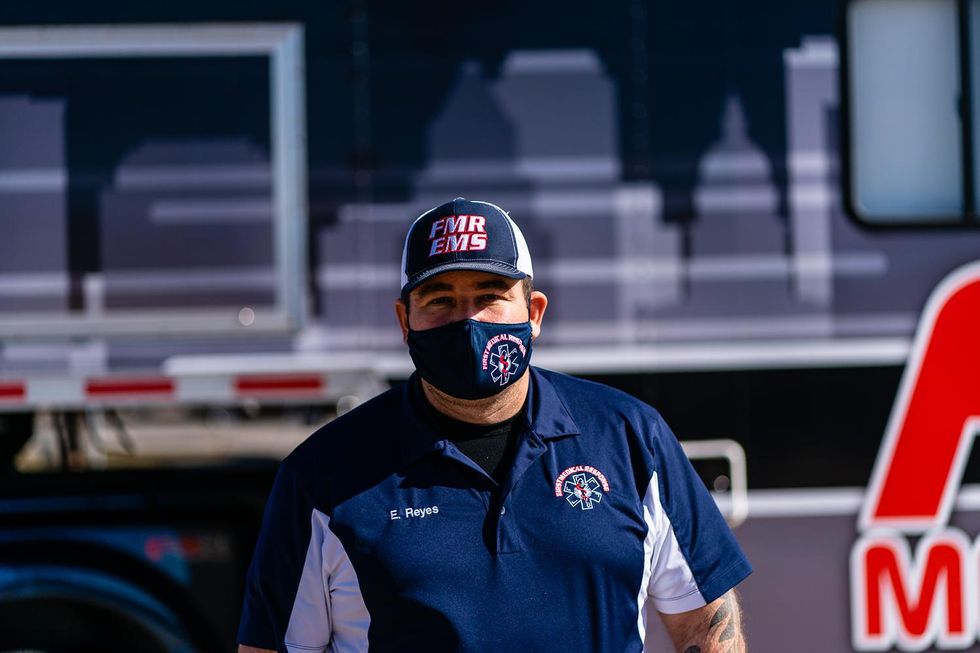 Edwin Reyes, owner of First Medical Response in front of his operations trailer, last month. (Jordan Vonderhaar)
Almost a week overdue, Skerry's sister managed to get a second vaccine elsewhere before Ascension Seton contacted her with a slot that she gave to Skerry. Both qualify as 1B recipients—consisting of older individuals and those with chronic health conditions—for the vaccine, the second phase in the distribution effort designated by the Texas Department of State Health Services after first responders and healthcare workers in group 1A. Skerry is 72 years old and her sister is 66 years old.
"I was so relieved when (Seton) called me that I started crying—not my usual behavior," Skerry said of the news that she would receive a booster shot. "So my story has a happy ending."
First Medical worked with government officials and state representatives to finally secure the 1,800 vaccines needed to provide those first vaccine recipients with their second vaccines, scheduling a clinic Friday for distribution, Reyes said.
However, some residents aren't so lucky and are still on the hunt for a second dose, including those who received an initial dose from clinics that were able to extract 11 doses from a vial allocated for 10 doses. There's no assurance they can take out extra doses to coordinate with those individuals who received the "extra" doses the first time.
Jeffrey Warnken, pharmacist and co-owner of 38th Street Pharmacy, is one of those providers. He drafted a second dose waitlist that contains 25 to 30 individuals qualified under 1A or 1B as of Feb. 3.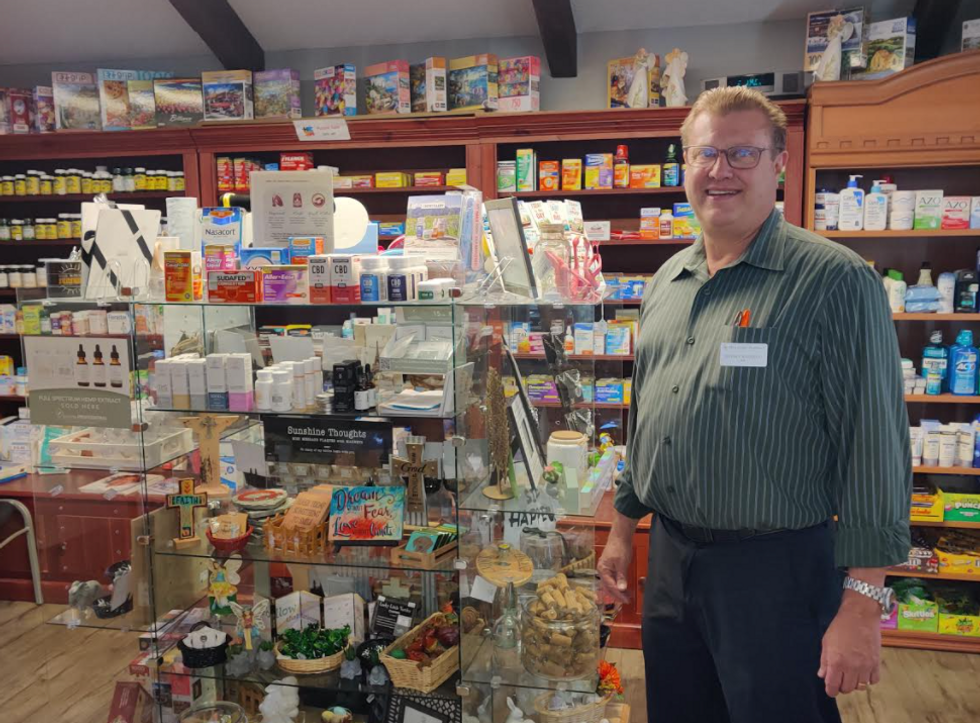 Pharmacist/Co-owner Jeff Warnken (38th Street Pharmacy)
Warnken said his pharmacy recently administered seven first doses to people with the understanding that they could not be assured of receiving a second dose from his facility. He thinks finding second doses will continue to be a problem until more vaccines become available.
"Instead of wasting it, it's better to give somebody a first dose with the possibility of not giving them their second dose because a half is better than zero," he said, adding that a single dose provides some immunity to the disease although the extent of that immunity is unknown. The protection from a single Moderna COVID-19 vaccine dose could range from 50% to 80% immunity after four weeks, Warnken said.
He's hopeful the pharmacy will get more vaccines in, especially with President Joe Biden's plan for the federal government to distribute vaccines directly to retail pharmacies like his facility.
Tarrytown Pharmacy's Pharmacist-in-Charge Rannon Ching also maintains a 1,300-name second dose waitlist for individuals looking for a Moderna booster. Because some individuals were able to find their first shot at independent locations, the opening of larger vaccine hubs have stranded those vaccinated by smaller sites that, as with Ching, haven't received additional doses in weeks.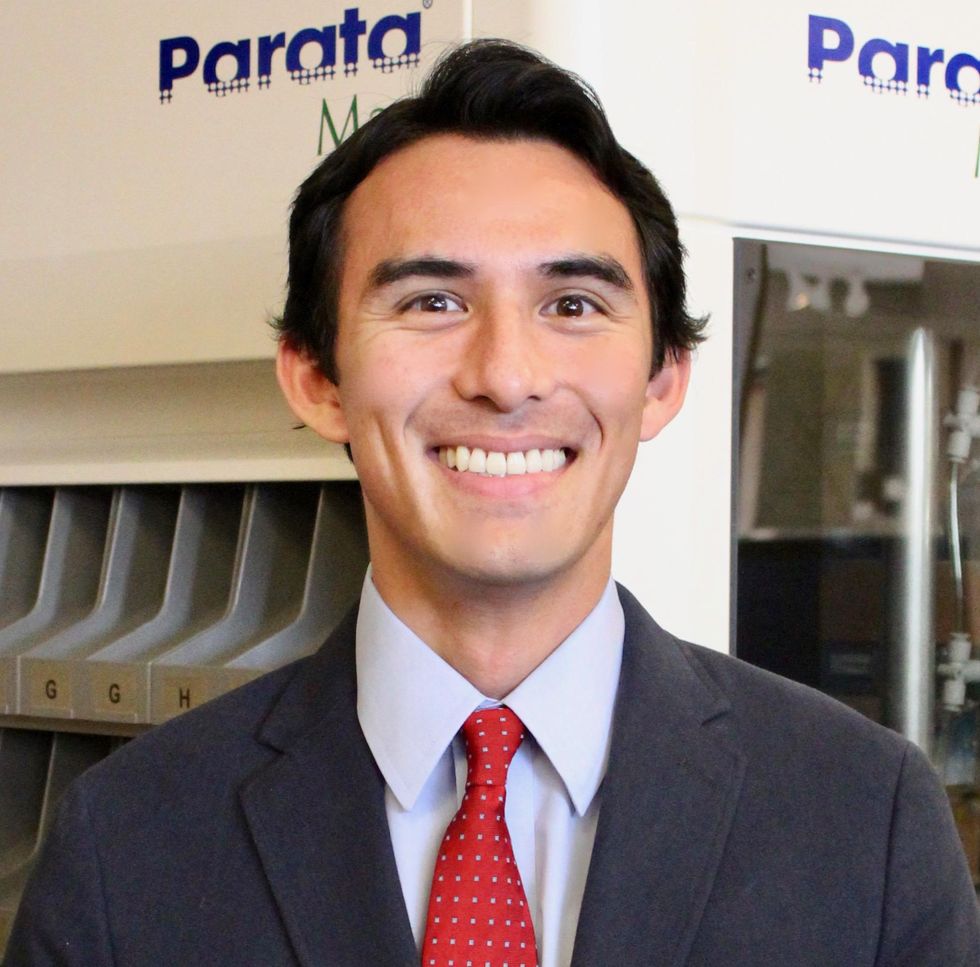 Pharmacist-in-Charge Rannon Ching (Tarrytown Pharmacy)
He said he views those who aren't matched with a second dose fighting for that booster along with everyone else in the fight for a vaccine.
"The good thing about second doses is, once you give them, that's it and you don't have to coordinate for another dose," Ching said. "Second doses lend themselves well to those extra doses we pull out of the vial because those aren't accounted for and won't be accounted for to get second doses four weeks later."
His waitlist also includes individuals who want to make sure they have a "backup plan" in case something happens to their designated second vaccine and recommended first vaccine recipients return to their initial provider for the booster.
Austinite Leslie Lindzey, who received her first dose of the Moderna vaccine on Jan. 14 at Austin ISD's Delco Activity Center, isn't sure if she should pursue other options for her second dose. As of Feb. 4, she hadn't received word on scheduling her booster.
Although the vaccine hub isn't giving out second doses to individuals who didn't have their first vaccine through Austin Public Health, spokesperson Jen Samp said the department will be reaching out to first vaccine recipients for their second dose. As of Feb. 3, she said APH was waiting on news from DSHS regarding the second doses.
"We don't want to contact folks if we don't have the vaccine," Semp said about the second doses. "Once we secure the vaccine, we'll be contacting (them)."
On Jan. 21, the Center for Disease Control and Prevention updated its recommended interval for the two Moderna vaccines to include the scheduling of a second dose to be administered up to 42 days following the first dose if it isn't feasible to be timed at its recommendation of 28 days.
"The 28 days is not a deadline," Samp said. "It is merely an expectation that you should wait at least that amount of time before you get your second one."
With the two-dose Moderna vaccine and similar Pfizer vaccine in distribution, pharmaceutical maker
Johnson & Johnson submitted an application Thursday to the U.S. Food and Drug Administration requesting Emergency Use Authorization for a new single-dose COVID-19 vaccine
. The company stated in a news release that it expects to be able to ship that vaccine immediately after it is approved. Maybe that will end the two-dose conundrum?
More on the vaccine: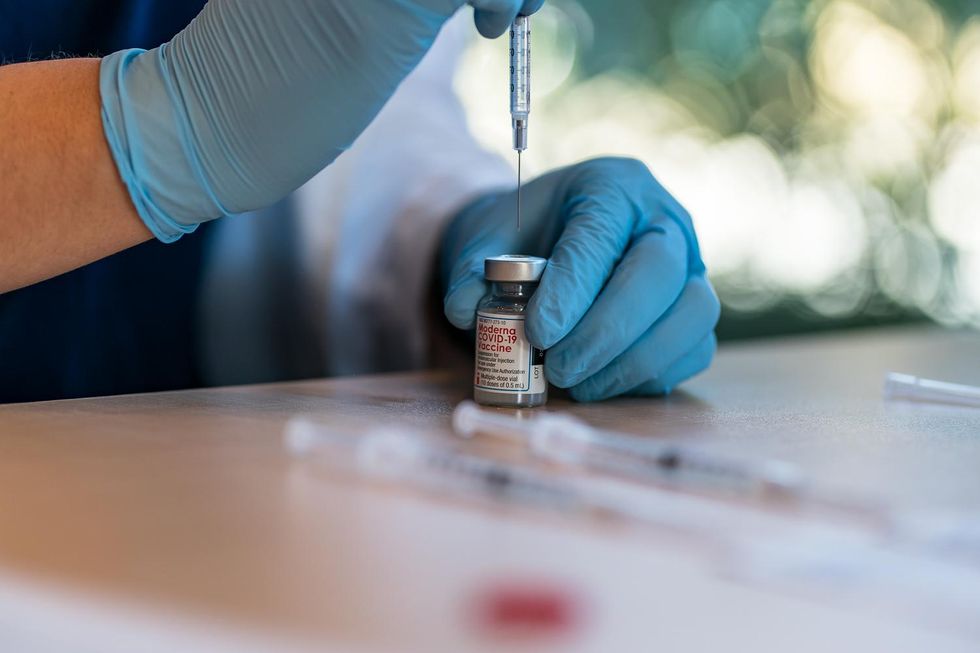 Vaccines administered in Texas surpass total case count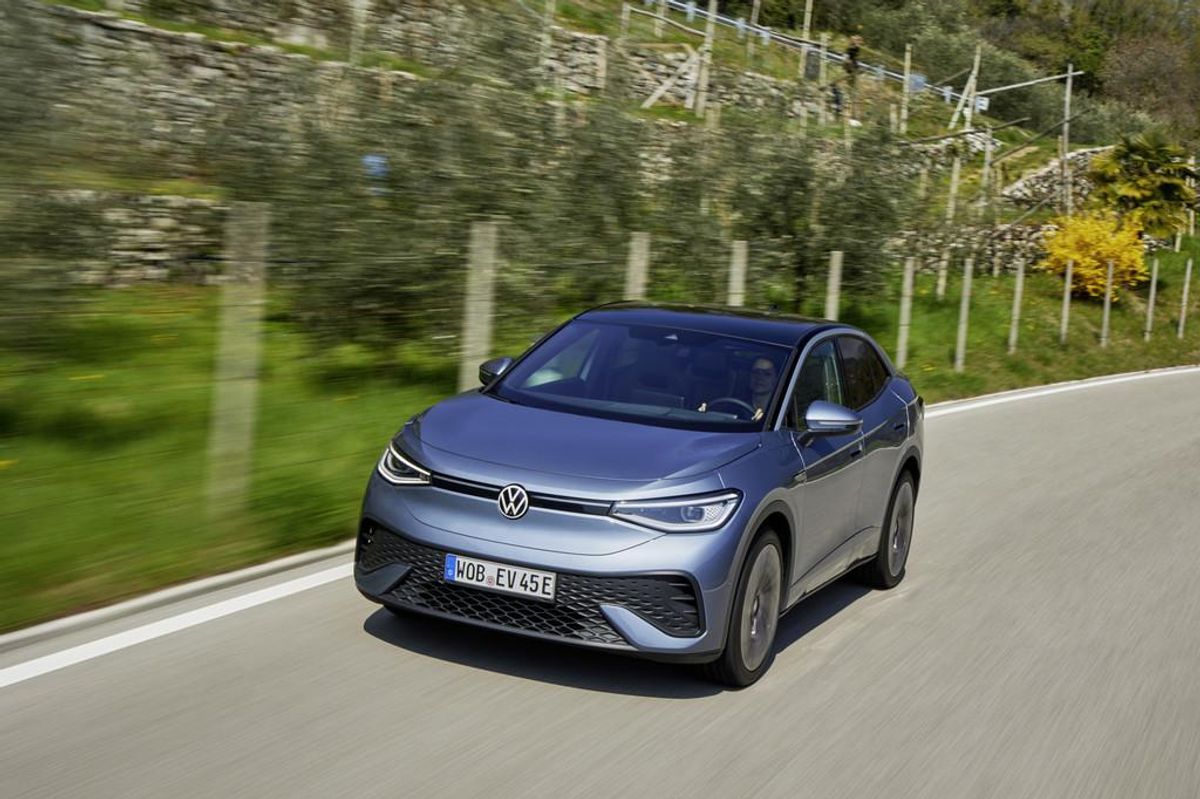 Whether you're making the switch out of a gas-powered car or thinking of adding another EV into the mix, tax credits could go away for your desired car.
The climate-health-tax package could become law soon. And while Democrats had aimed to expand consumer tax credits for battery-powered vehicles Sen. Joe Manchin called for some supply chain requirements in order to go along with the broader bill.
The Alliance for Automotive Innovation estimates that'll cut vehicles eligible for the credits from 72 to 25. Brands eligible for a tax credit include BMW, Ford and Rivian. As Electrek reports, sales can push manufacturers over the predetermined threshold of qualified sales, and Tesla is part of that group.
For some EV owners, however, this incentive wasn't an influence on their decision anyway.
Anuarbek Imanbaev, VP of the Tesla Owners Club Austin, said the credit played very little role in his decision to get a Tesla.
He views his first Tesla as a more luxurious type of purchase that's a different approach than what other car shoppers have.
"That's a different segment," Imanbaev said. "I think in that segment, it was nice to have, but it wasn't anything that affected whether I would buy the vehicle or not."
Still, Imanbaev thinks for those shopping for vehicles up to about $65,000, the tax credit could increase demand.
Reginald Collins, a sales professional at Onion Creek Volkswagen, has talked to the clients who weigh cost more when buying a vehicle and he said the tax credit is a "huge deal."
"On top of the fact that you're not paying for any gas. And you're saving Earth, it's not a combustion vehicle," Collins said, referring to Volkswagen's ID.4 that people can buy with a $7,500 tax credit.
What's its appeal over a Tesla or other electric vehicles?
"Just the flexibility of it, it's much less expensive," Collins said.
And while EVs require some wait—Collins estimates the ID.4 taking about 8 to 10 months— he also said that the plant in Chattanooga, Tennessee is making for faster production.
"If you need parts, you can order them from the states instead of ordering them in Germany," Collins said. "So if you have customer issues they can get parts quicker."
So if you're trying to get a deal on an EV, you may need to act quickly. The Senate sent the plan, known as the Inflation Reduction Act, to the House earlier this week meaning it could be headed to President Biden's desk soon.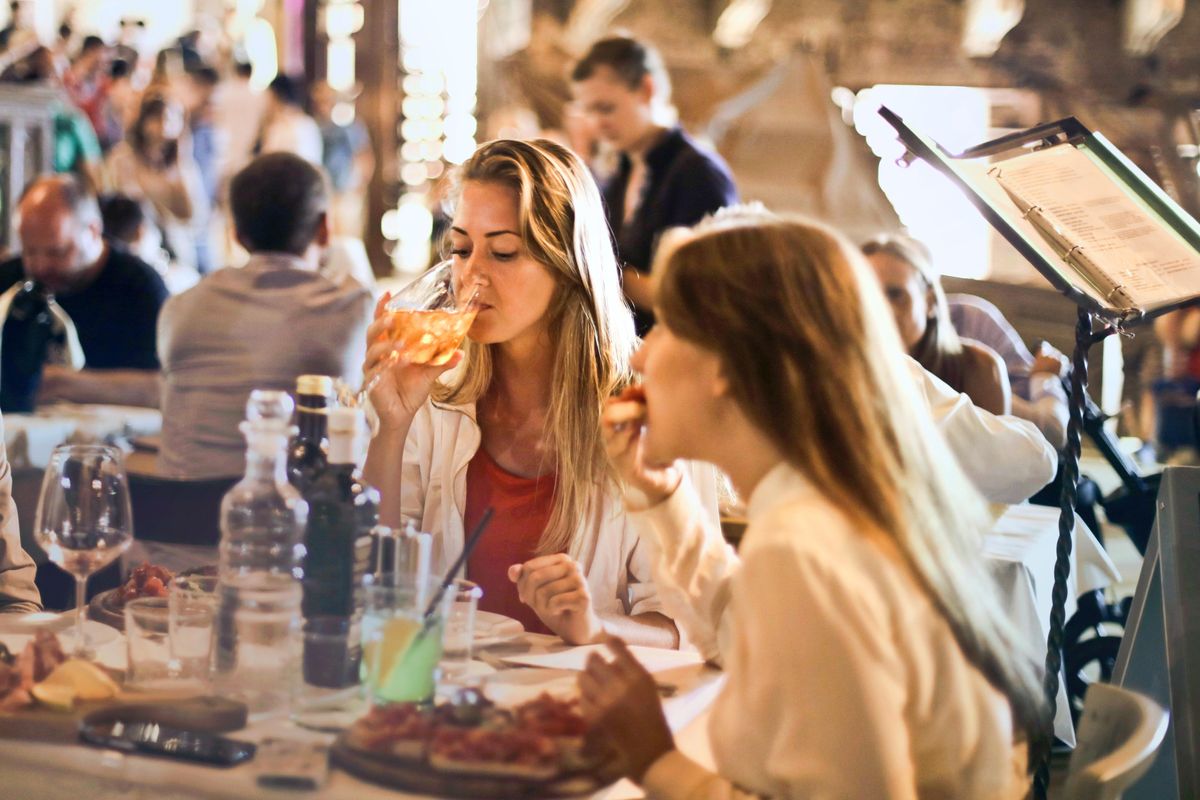 A chain of plant-based restaurants and wellness centers is getting its start in Austin.
Following time in executive-level positions with Austin-started Whole Foods Market, Betsy Foster, former senior vice president, retiring co-founder and CEO John Mackey and former Whole Foods co-CEO Walter Robb are onto their next project: a startup called Healthy America LLC.
The venture raised $31 million from investors earlier this year to create a national network of wellness centers and vegetarian restaurants.
Bloomberg reported on a now-closed job posting for Healthy America, which described it as "an evidence-based lifestyle company, leading the convergence of culinary, healthcare, and wellness."
The posting mentions an aim to "meaningfully transform the health and wellbeing of individuals." Aside from food, educational, fitness and spa services may also be offered.
Incorporated in 2020, Healthy America seems to be at an office near 38th Street and Lamar Boulevard, the
Austin Business Journal
reports.