Get connected with our daily update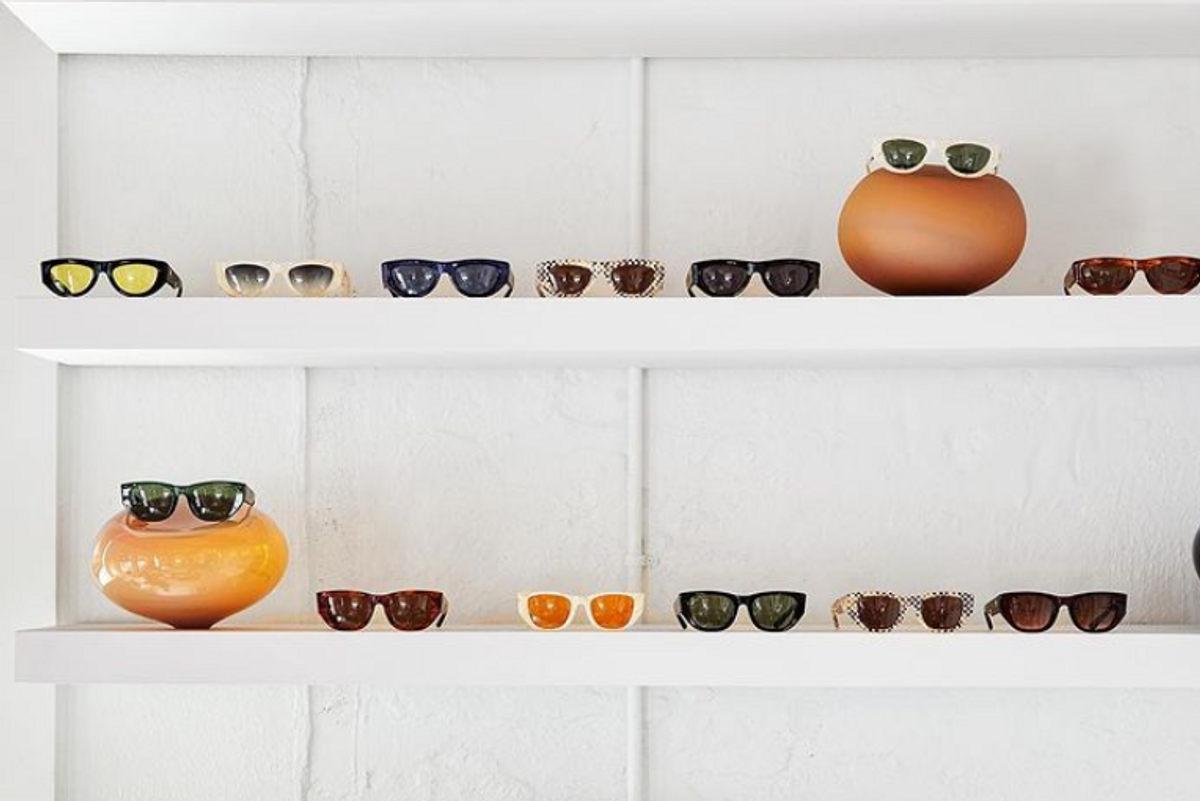 You can spot Vada jewelry around the neck of Texan Leon Bridges, on the Instagram of Outdoor Voices founder Ty Haney and inside the local luxury boutique ByGeorge.
Katie Caplener, 31, founded the Austin-based company "kind of by accident" in 2013, she told Austonia. Since then, Vada has become her full-time job, grown its team to four full-time employees and expanded into eyewear. "Austin is such a good place to grow because the quality of life is great," she said.
---
Caplener moved to Austin in 2012 after graduating from the University of Arkansas. "It was the closest big, fun city that I could escape to post-college," she said. Once in town, she began working at the ByGeorge store on North Lamar Boulevard, starting as a sales associate before moving up to stylist and then building the company's website and breaking into digital marketing, events and branding.

While there, Caplener started selling vintage jewelry from her personal collection and designing her own heirloom pieces, which became Vada's first collection. A local goldsmith made them, and she sold them at ByGeorge. "They did really well," she said.
Caplener's love of vintage jewelry runs deep, like in a generational sense. Vada is named for her maternal grandmother, Vada Joy, and its sensibility is influenced by her paternal grandmother, Dot, whose vintage jewelry she inherited. Dot collected pawn shop gold and would melt it down to create new pieces. "She would probably not call herself a jewelry designer, but I think anyone else would say she was," Caplener said. "Just not for profit."
Caplener's style continues to reflect Dot's influence. "I would dress in really crappy clothes and then put on my grandma's costume jewelry," she said. "That's still my style. I'm pretty casual other than all the gold I like to put on every day."
Now Vada is producing small batch, made-to-order jewelry inspired by vintage pieces. "I like the artisanal side of jewelry," Caplener said. "I don't want it to look like it was printed out of a machine."

Since launching at ByGeorge, Vada has outgrown its initial garage apartment studio as well as a small duplex space on South First Street. Its pieces are designed and produced in an East Austin studio that backs onto the Colorado River. "I try to keep my studios located in places that make it fun to take little breaks and stuff," Caplener said, citing Barton Springs Pool, Lake Travis and McKinney Falls as regular escapes.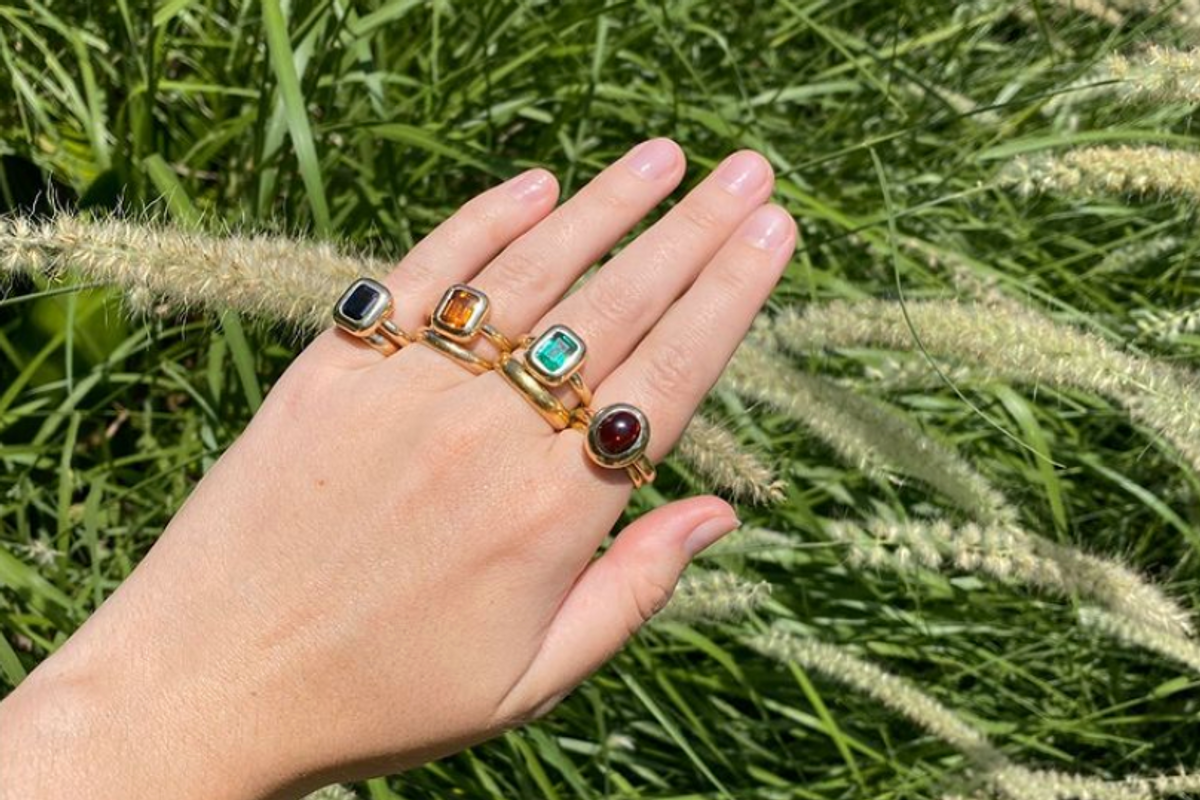 Vada's pieces are heirlooms like the ones that inspired them. (Katie Caplener)
Last March, Vada launched an eyewear collection that was designed in Austin and hand-crafted in Japan. At first the timing seemed bad because of the pandemic, which shut down most retailers, but it turned out to be fortuitous, with so many people seeking solace outside. "That part luckily worked out for us," she said.

Nearing a decade in business, Caplener splits her time between Los Angeles and Austin. But her loyalty is undivided. "People from Austin are very loyal to local Austin brands, and they're constantly seeking out brands made here," she said. "I'm pretty loyal to Austin."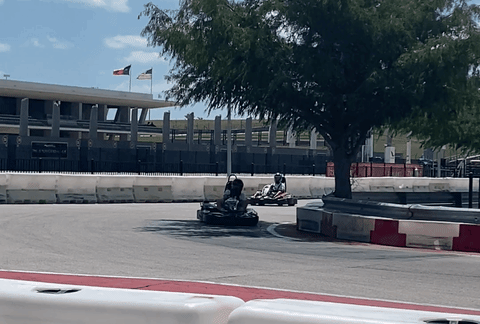 Few of us will ever feel the thrill of whipping through Circuit of the America's 23-turn track at the 220+ mile per hour speeds of Formula 1 racers. But thrill-seekers still rev their engines at COTA thanks to its go-kart track and ziplining service.
Here's what to expect when go-karting at COTA firsthand from Austonia's Claire Partain.
1. Go for the package deal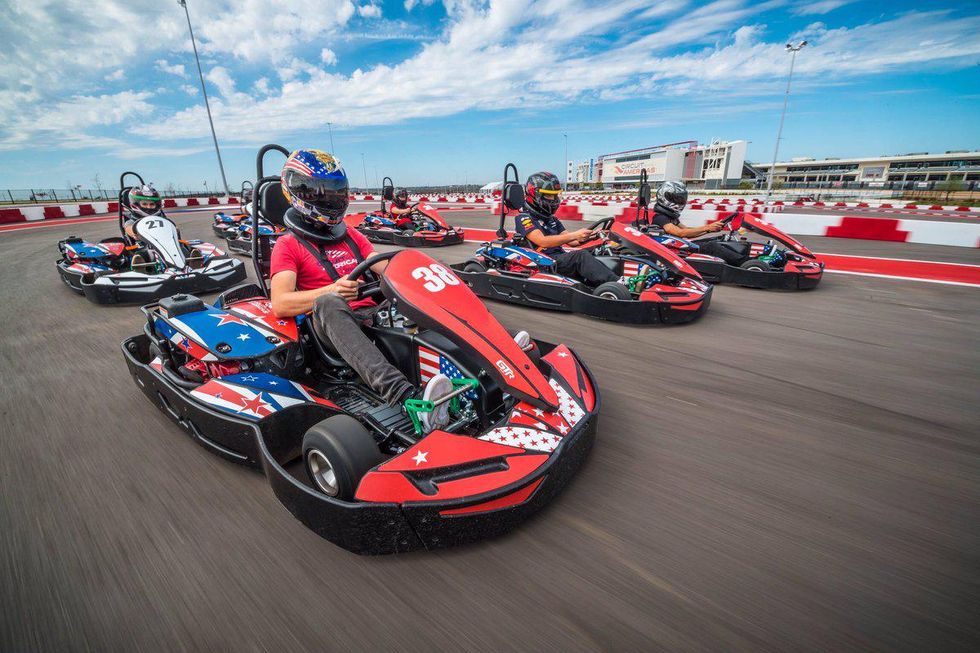 (COTA Karting/Twitter)
Schedule ahead of time online. A 10-minute race at COTA's karting track is $35, and tacking on a ride on the zipline is just $5 more. Go big or go home.
2. Get your gear on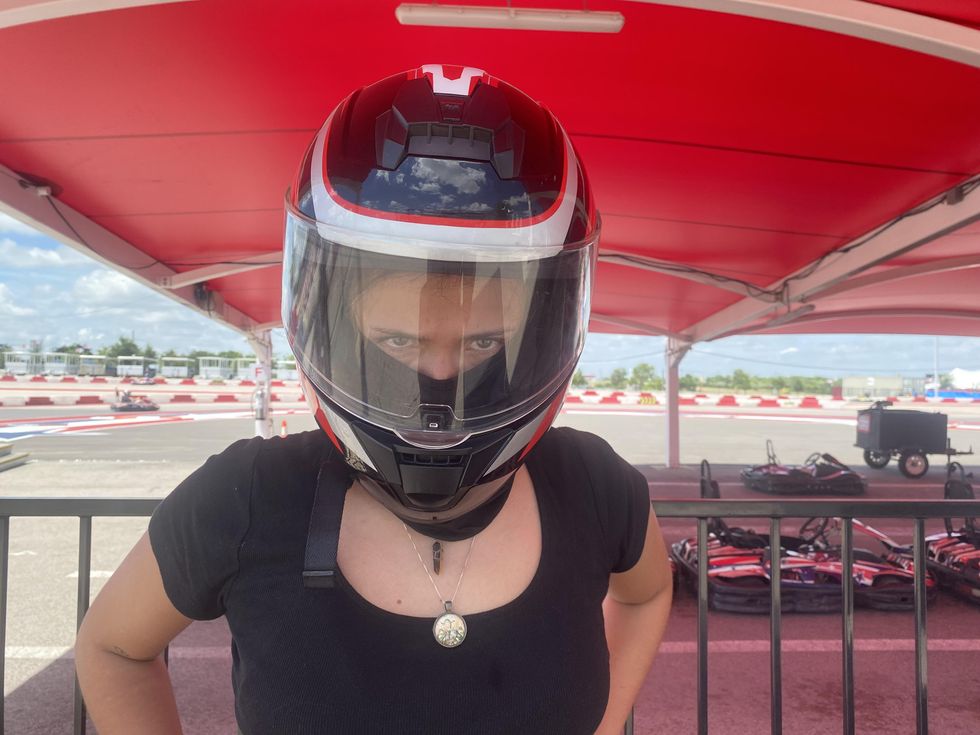 Go-karting gear includes a head sock and helmet. (Laura Figi/Austonia)
The track is located just off the COTA Boulevard entrance near the main course. Get to the track before your race is scheduled to start so you can watch the training video and try on a helmet and a head sock, which functions like a ski mask and goes on under your helmet. It's somehow even less cool-looking than it sounds.
3. To the track
Head to the track! Attendees will pick out a kart for you and make sure you're all strapped in. The first round is a slower round, but people start slamming on the gas pretty much immediately.
4. On the track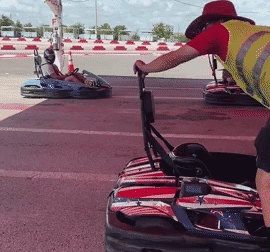 Track time! (Laura Figi/Austonia)
These go-karts go up to 55 mph, and some turns (including the traffic-inducing second-to-last curve) were kind of tough to navigate. Other than avoiding barriers, the most unexpected obstacle I had was avoiding other go-karters who had crashed. Passing people is exhilarating, but don't be the annoying driver who passes people on a hairpin curve either.
When crashes happen, all of the karts are programmed to sputter and slow down, so don't panic like I did and ask why your kart has stopped going fast. Move to the side and wave your hand to get help if your go-kart malfunctions otherwise.
5. Revel in your victory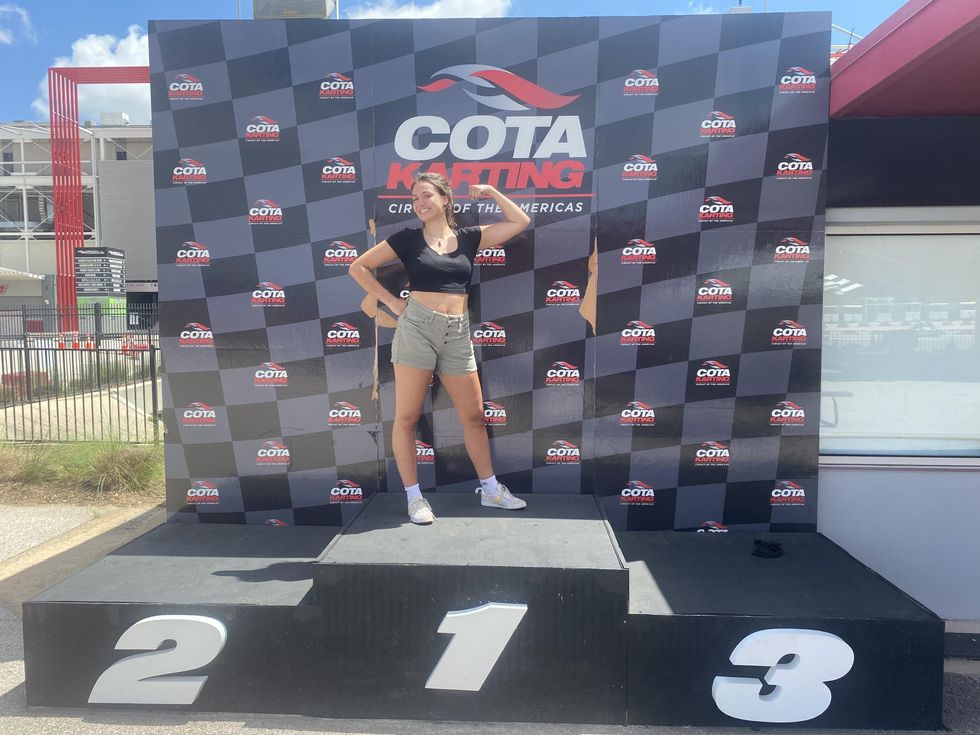 (Laura Figi/Austonia)
Karting is a great way to find out who's the Lewis Hamilton of the family. At the end of the race, COTA will email you your results and give a breakdown of your fastest lap times. There's also a podium for those of us who win the race (I got sixth).
5. The zipline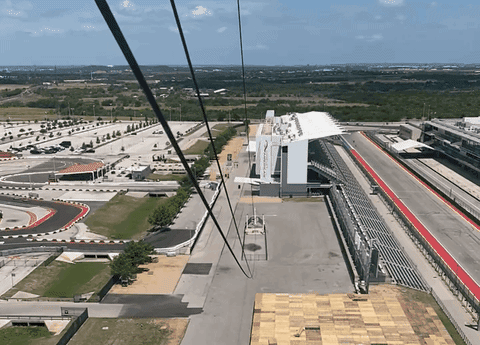 The zipline takes you up above both the COTA and karting track. (Laura Figi/Austonia)
After you've had your taste of adrenaline, get some more at the nearby zipline ride. Unlike traditional ziplines, this route has two seats that take you up and backward before bringing you back down. Grab some quick views of the entire track and hold tightly onto your phone while up top. Other than that, it's a pretty smooth ride.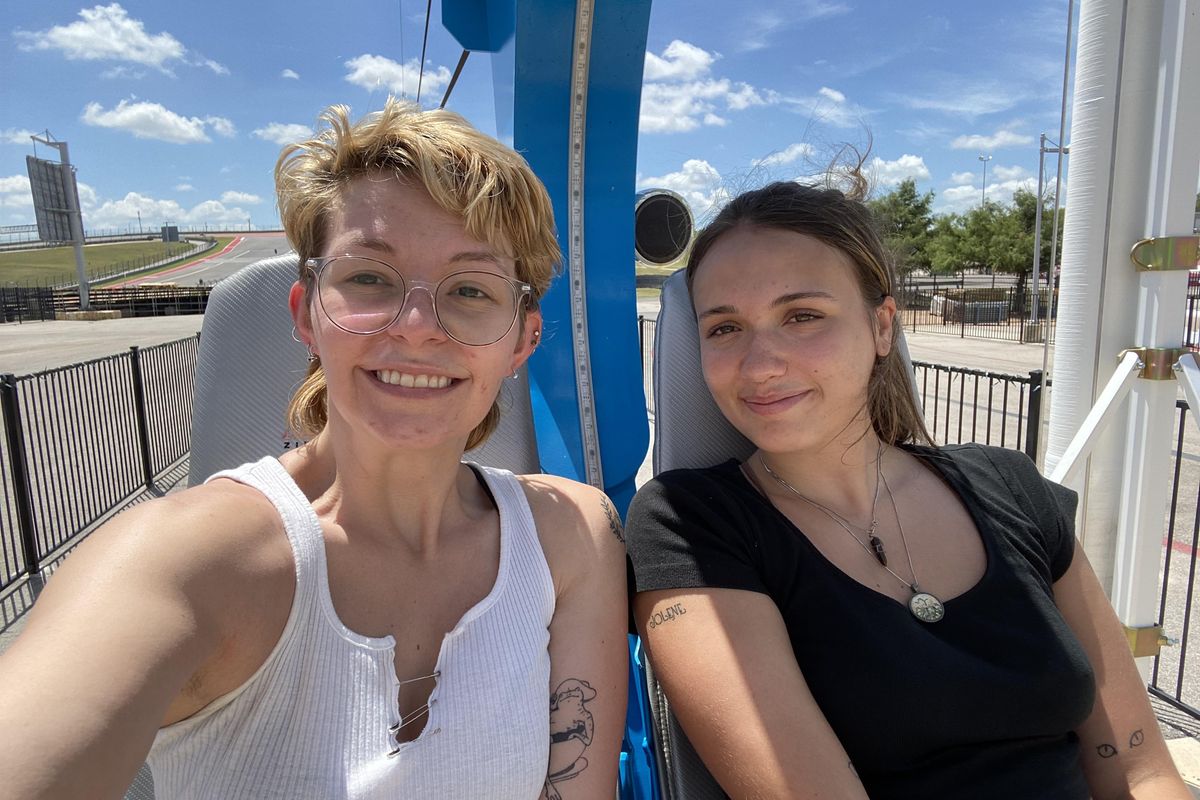 (Laura Figi/Austonia)
Happy karting!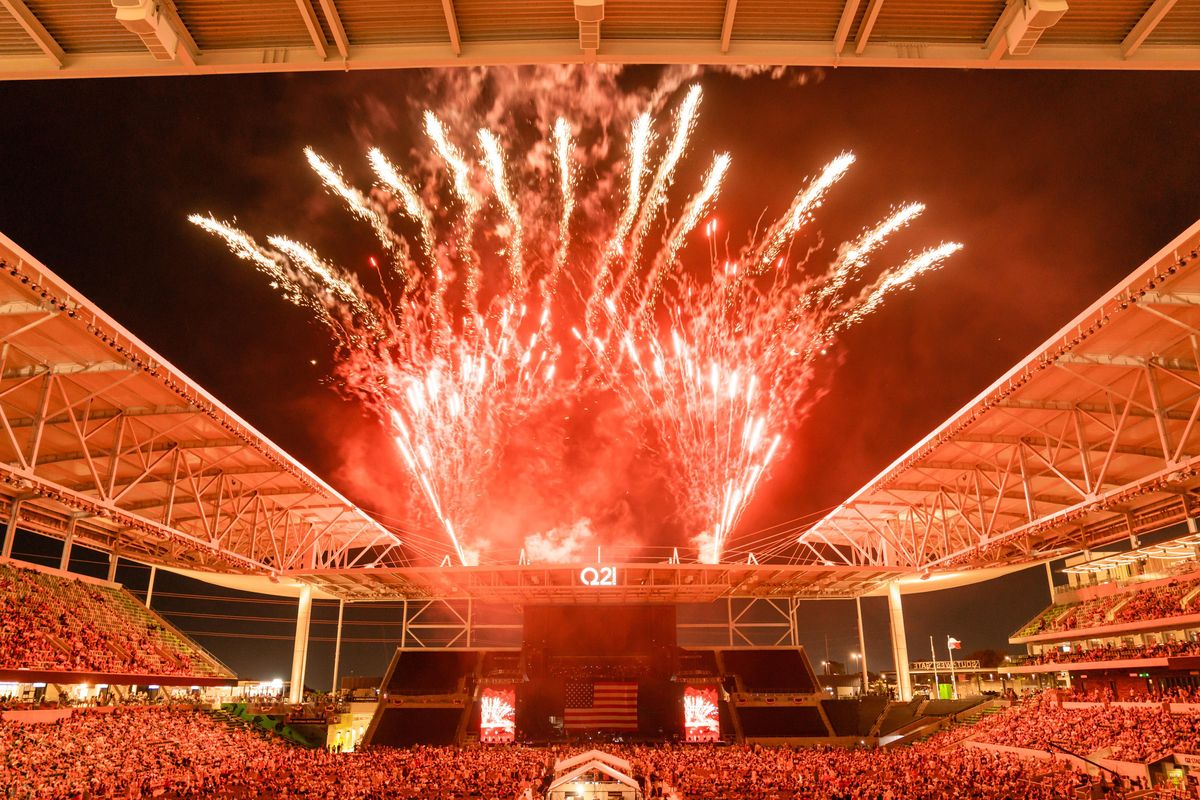 Q2 Stadium swapped its Verde for red, white and blue as country music legend Willie Nelson returned for his first in-person Fourth of July Picnic since 2019 on Monday.
The music fest included fireworks, fun merch and acts from country greats including Charley Crockett, Midland, Brothers Osborne, Allison Russell, Tyler Childers, Jason Isbell and Austin's own Asleep at the Wheel. And while Q2 will have some kinks to straighten before it becomes a concert-hosting regular, Nelson's unifying spirit kept things cool during the 12-hour outdoor event.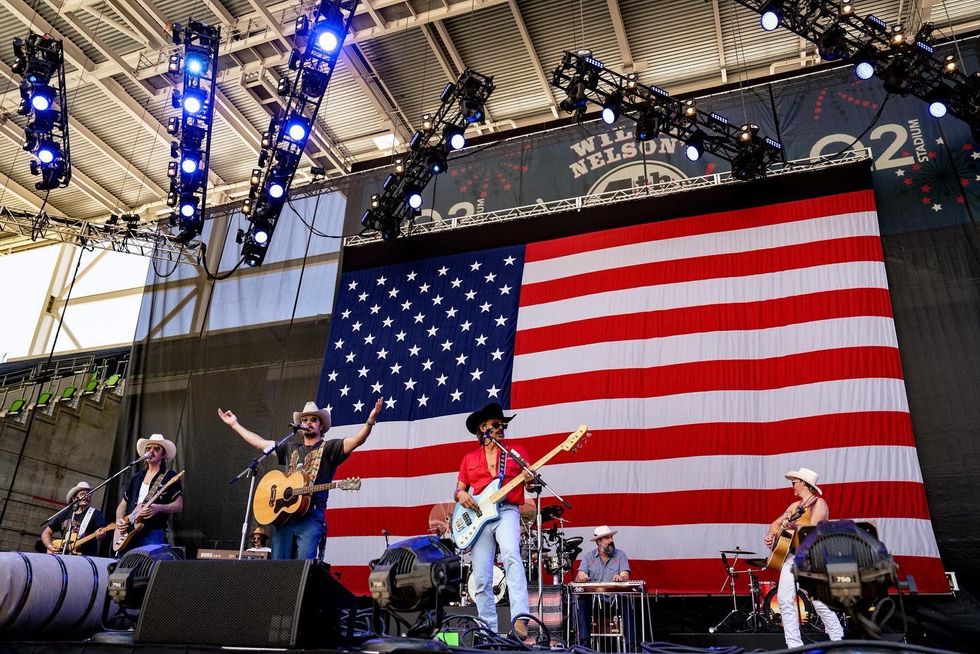 Midland performed at Willie Nelson's Fourth of July Picnic. (Q2 Stadium/Twitter)
Doors opened at 11 a.m., and Asleep at the Wheel was on the stage by 12 p.m.—though as one Reddit post pointed out, there weren't many people there to see them play.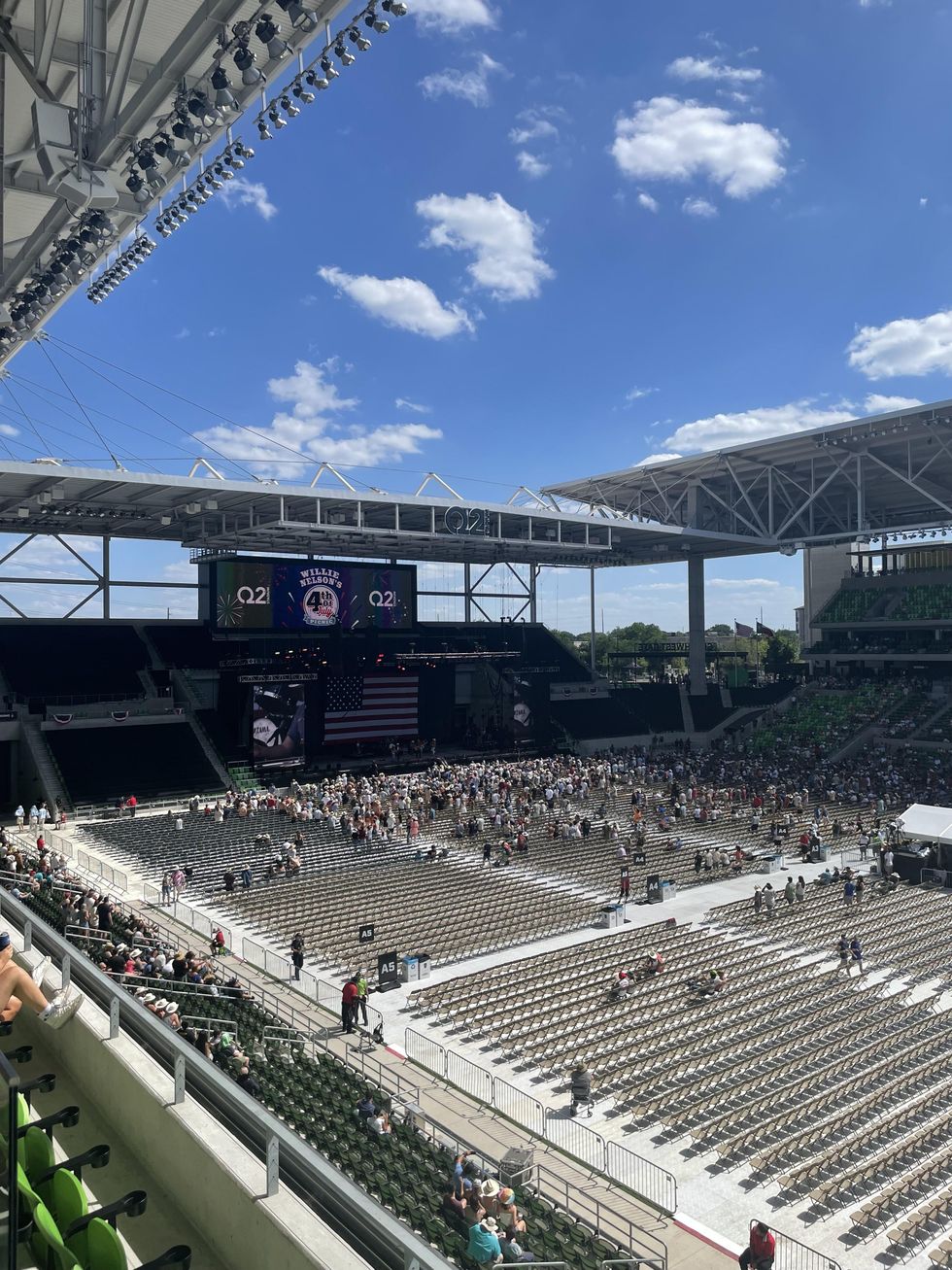 Q2 Stadium stayed sparsely populated for the first half of the day. (Claire Partain/Austonia)
Per Q2 Stadium policy, attendees weren't allowed to re-enter the venue after leaving, so anyone who wanted to watch both an afternoon and Nelson's big performance were stuck at the venue for hours straight. That opened up the perfect opportunity for customers to snatch up snacks, water and beers, which emptied wallets even faster than at Austin FC games. Nothing says "the end is nigh" like $15 beers.
An open-air, 20,500 seat venue, Q2 Stadium sometimes struggled to carry sound clearly, and between-song banter was often limited to an incomprehensible garble. Still, Tyler Childers' commanding growls came through, Alison Russells' multi-instrument ensemble shone and Nelson's strums on his trusty guitar, Trigger, were front and center by the end of the night.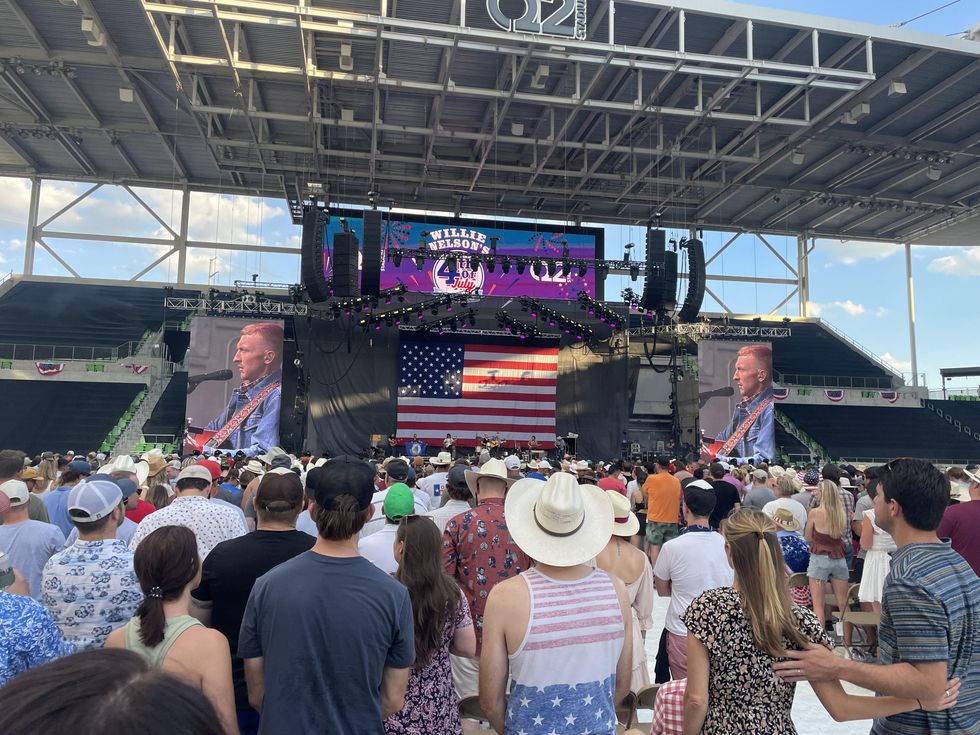 Fans found it hard to look away from Tyler Childers' enrapturing performance. (Jakob Rodriguez)
The July 4th picnic, which was most recently held at Circuit of the Americas from 2015-2019, benefitted from Q2's more central location, and the large venue offered plenty of room for attendees to mull about.
As the sun mercifully dipped below the horizon, the music paused for a 15-minute fireworks show.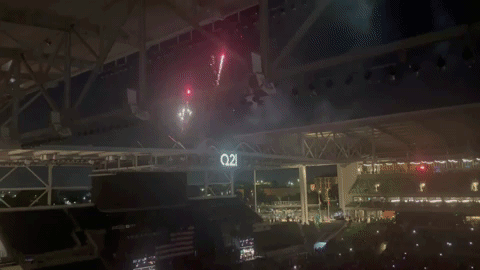 But the July 4th staples weren't the main event. At 89, Nelson didn't disappoint, sitting calmly as he performed alongside his family members and even gubernatorial candidate Beto O'Rourke, who made a surprise appearance midway through the show.
At times wistful, joyful or both, Nelson took the crowd through hits from "On the Road Again" to "Always on My Mind."
And as each favorite was played, all of the heat and stress of the day were encompassed by Nelson's voice, his storytelling and more as Austinites new and old gathered for the decades-old tradition.