Get connected with our daily update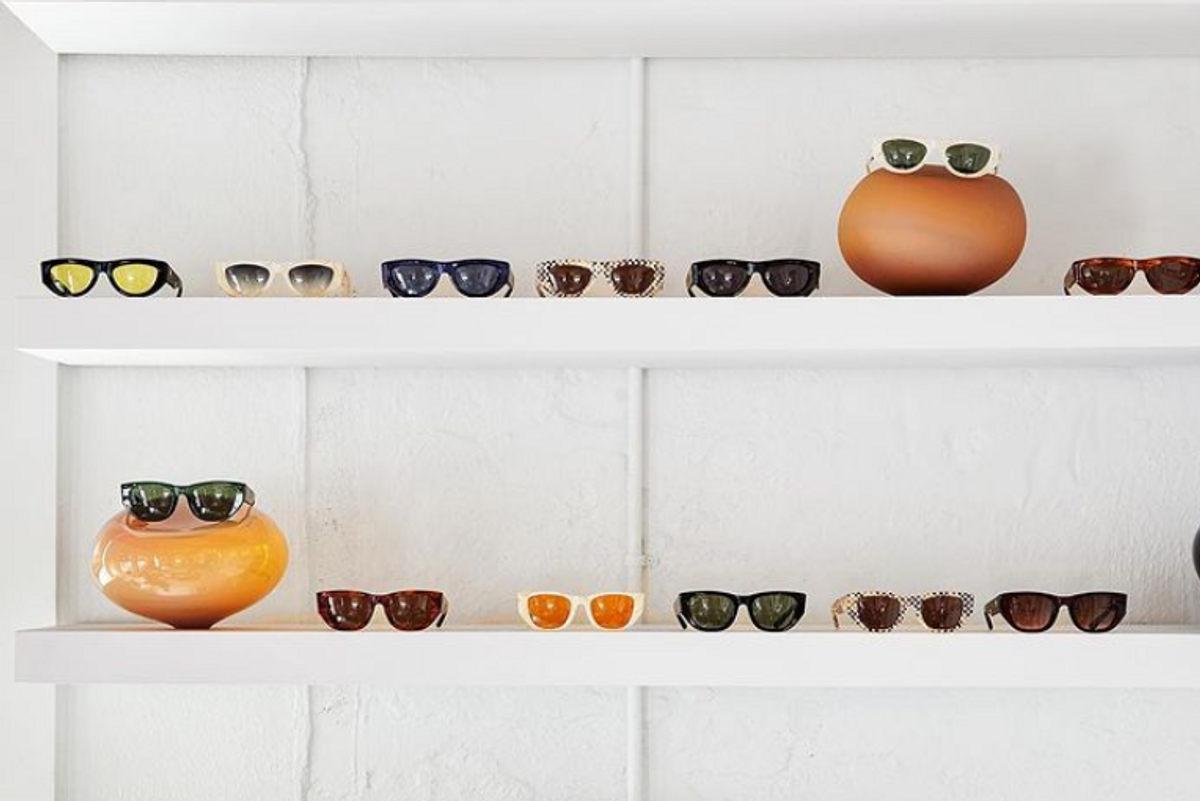 You can spot Vada jewelry around the neck of Texan Leon Bridges, on the Instagram of Outdoor Voices founder Ty Haney and inside the local luxury boutique ByGeorge.
Katie Caplener, 31, founded the Austin-based company "kind of by accident" in 2013, she told Austonia. Since then, Vada has become her full-time job, grown its team to four full-time employees and expanded into eyewear. "Austin is such a good place to grow because the quality of life is great," she said.
---
Caplener moved to Austin in 2012 after graduating from the University of Arkansas. "It was the closest big, fun city that I could escape to post-college," she said. Once in town, she began working at the ByGeorge store on North Lamar Boulevard, starting as a sales associate before moving up to stylist and then building the company's website and breaking into digital marketing, events and branding.

While there, Caplener started selling vintage jewelry from her personal collection and designing her own heirloom pieces, which became Vada's first collection. A local goldsmith made them, and she sold them at ByGeorge. "They did really well," she said.
Caplener's love of vintage jewelry runs deep, like in a generational sense. Vada is named for her maternal grandmother, Vada Joy, and its sensibility is influenced by her paternal grandmother, Dot, whose vintage jewelry she inherited. Dot collected pawn shop gold and would melt it down to create new pieces. "She would probably not call herself a jewelry designer, but I think anyone else would say she was," Caplener said. "Just not for profit."
Caplener's style continues to reflect Dot's influence. "I would dress in really crappy clothes and then put on my grandma's costume jewelry," she said. "That's still my style. I'm pretty casual other than all the gold I like to put on every day."
Now Vada is producing small batch, made-to-order jewelry inspired by vintage pieces. "I like the artisanal side of jewelry," Caplener said. "I don't want it to look like it was printed out of a machine."

Since launching at ByGeorge, Vada has outgrown its initial garage apartment studio as well as a small duplex space on South First Street. Its pieces are designed and produced in an East Austin studio that backs onto the Colorado River. "I try to keep my studios located in places that make it fun to take little breaks and stuff," Caplener said, citing Barton Springs Pool, Lake Travis and McKinney Falls as regular escapes.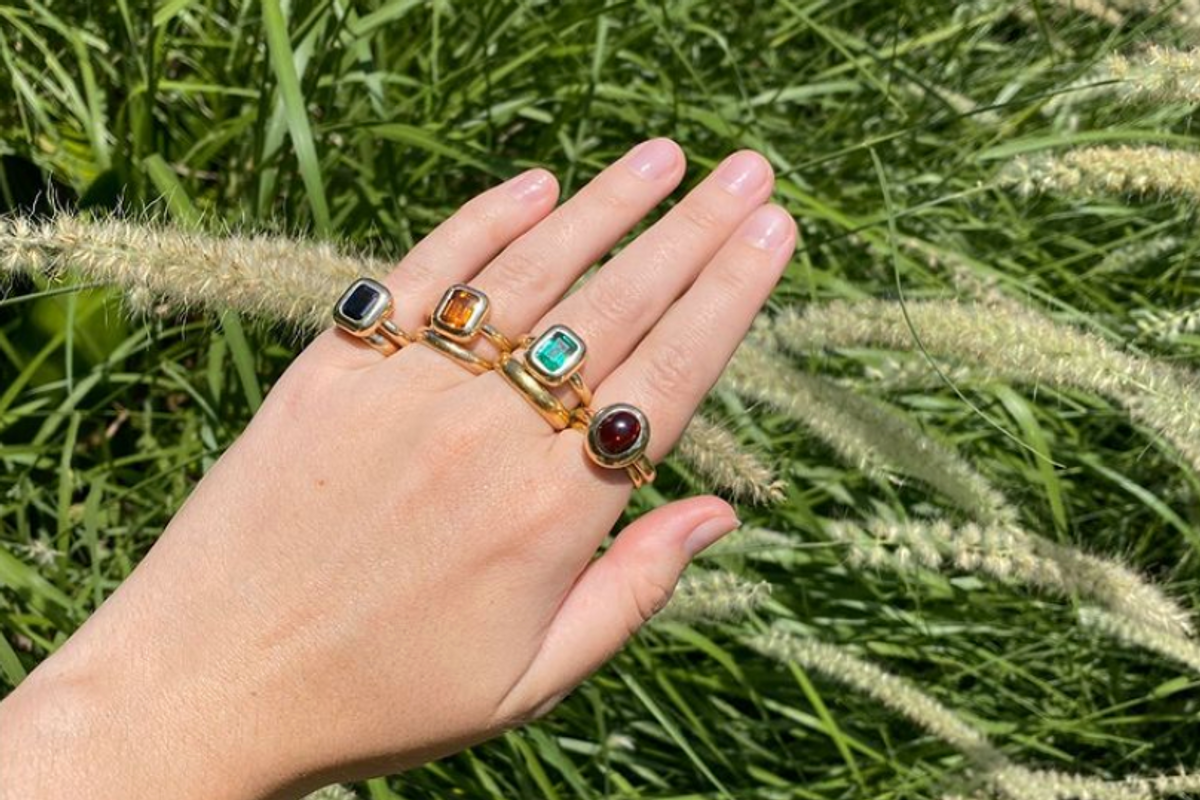 Vada's pieces are heirlooms like the ones that inspired them. (Katie Caplener)
Last March, Vada launched an eyewear collection that was designed in Austin and hand-crafted in Japan. At first the timing seemed bad because of the pandemic, which shut down most retailers, but it turned out to be fortuitous, with so many people seeking solace outside. "That part luckily worked out for us," she said.

Nearing a decade in business, Caplener splits her time between Los Angeles and Austin. But her loyalty is undivided. "People from Austin are very loyal to local Austin brands, and they're constantly seeking out brands made here," she said. "I'm pretty loyal to Austin."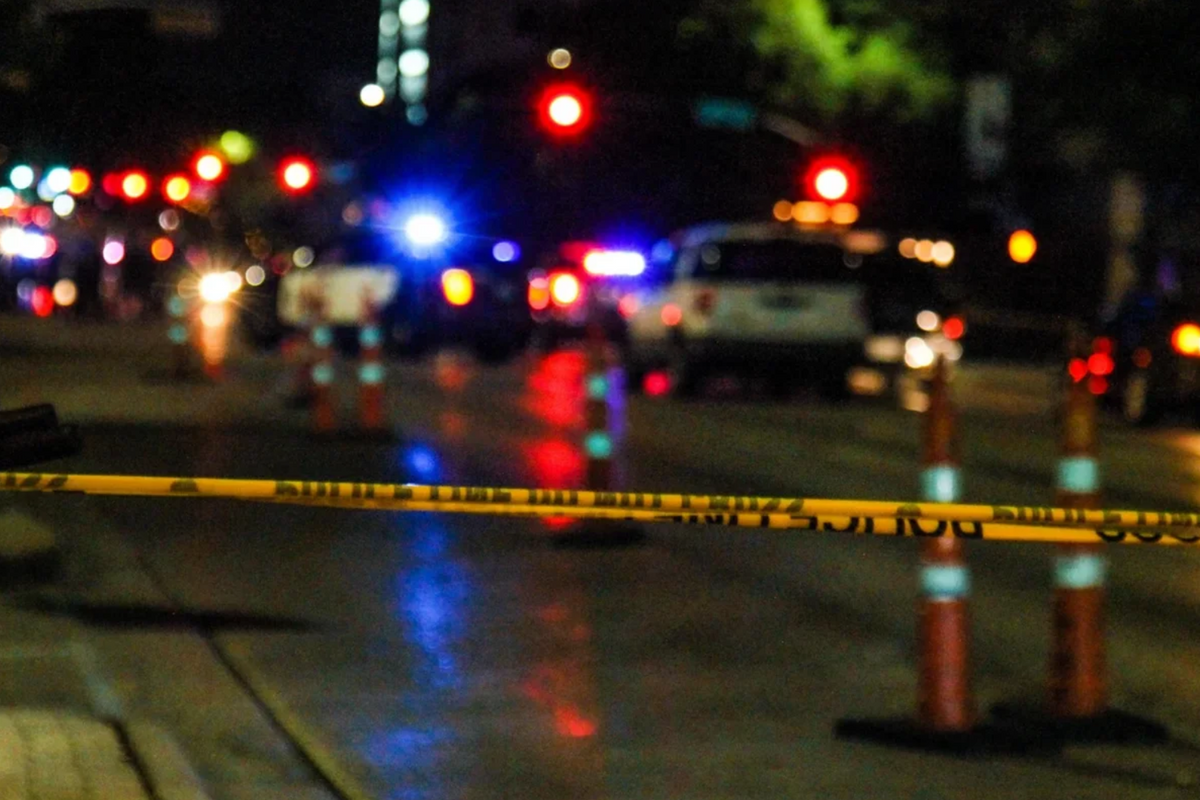 The Austin Police Department is investigating a suspicious death near Waterloo Park on Thursday night.
At the intersection of 12th and Red River streets, police received multiple calls at around 8:40 p.m. about a man covered in blood running in the roadway. Police say the man had potentially been stabbed. Austin-Travis County EMS transported the injured man to a local hospital, where he was pronounced dead.
No suspect is in custody at this time, and police did not reveal any suspect information in a late-night media briefing.
APD is asking anyone with information on this incident to contact Crime Stoppers at 512-472-TIPS or the homicide tip line at 512-477-3588.
Police said this was the second homicide incident they responded to in less than 24 hours.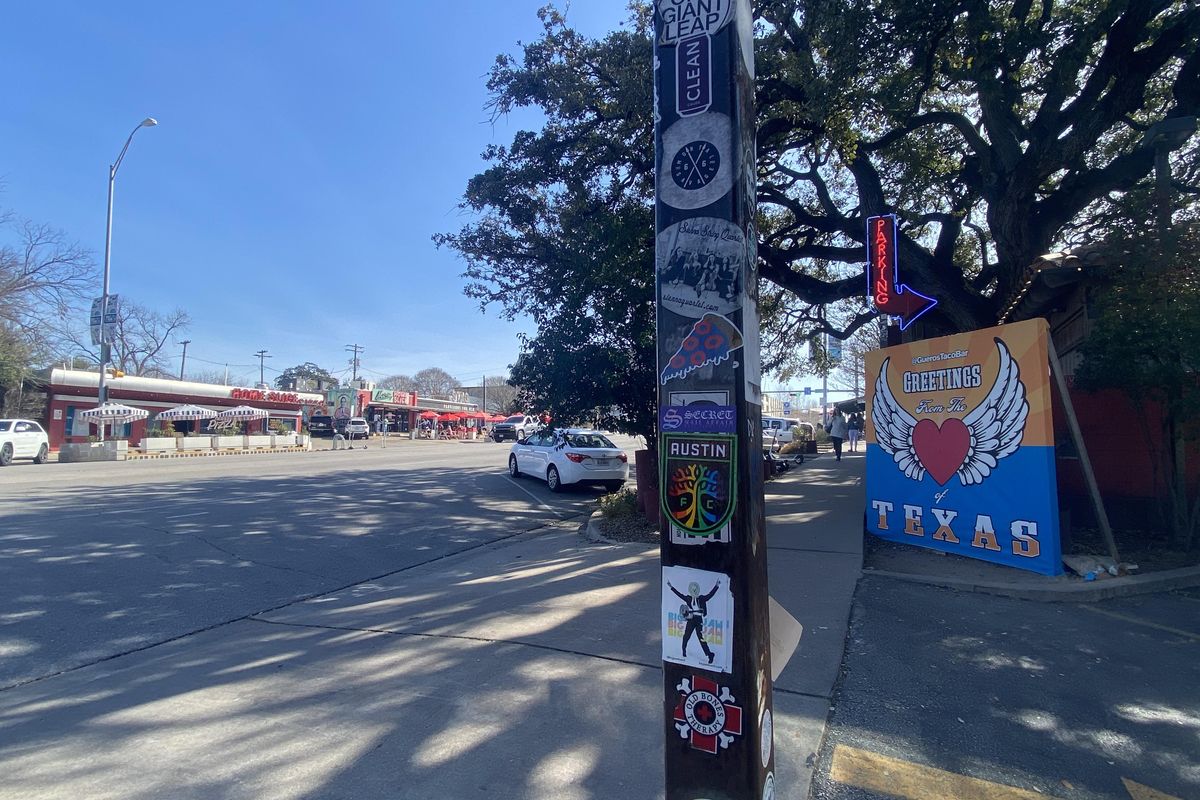 By Samuel Stark
Those of us who have braved the journey to find parking on South Congress Avenue during peak hours know it is not for the faint of heart.
You might be circling, searching for an open spot for what feels like hours. Euphoria fills your spirit when you think you have finally found that perfect spot. But almost as quickly as your optimism ascended, it dissipates as you realize there is an almost inconceivably small car scooched all the way up to the curb. Your journey continues.
The Transportation Department is aware of the parking challenges in the area and is ready to take some steps based on recommendations that came from a study of the parking in the South Congress District, coordinated by the Downtown Austin Alliance.
"(South Congress is) experiencing the issues that happen when you grow businesses within a district: Everybody wants to go there," Jason Redfern, division manager at the Transportation Department, told the Monitor. "And now we have to employ those tools to better manage all the parking and interest within that district," he added.
The South Congress District parking study was split into two phases. Phase one aimed to diagnose the problems through data collection and analysis, and phase two laid out strategies to mitigate them.
The study found that many cars stay parked in the South Congress District, particularly on South Congress Avenue, for extended periods, sometimes beyond eight hours. Further, for the drivers who are violating parking rules, there is limited enforcement due in part to a lack of resources to fund enforcers.
Also, of the 5,400 parking spaces they tallied in the area, nearly 40 percent of the spots available at peak hours go underutilized, while spots on South Congress Avenue stay filled.
One of the study recommendations the Transportation Department is currently going forward with is the establishment of South Congress District as a Parking and Transportation Management District, a defined area that would benefit from the addition of parking meters. If a PTMD is approved in this area, 51 percent of the revenue collected from the parking meters would go to funding transportation-related projects within the district, Redfern said. See the proposed South Congress PTMD boundary here.
These parking districts already exist in the Austin area, including one on the east side.
"We've leveraged dollars (from) the East Austin area (PTMD) to help finish an intersection improvement project where they're going to put in ADA-compliant ramps," Redfern said.
Though eventually the Transportation Department will put meters into the South Congress District if the PTMD is approved, Redfern said they want to ensure other issues, such as simplifying and standardizing residential permit parking, are in place before they add them.
The parking study found that currently in the South Congress District there are 13 different types of residential parking permits, which have varying restrictions. The study authors point out that these different types of permits are "confusing" and suggest that this contributes to the underutilization of available spots, including for employees of South Congress establishments, outside of South Congress Avenue.
Before the PTMD strategy in the South Congress District is adopted, the plans will be presented before the Urban Transportation Commission and the Mobility Committee. The plan will then be presented to City Council, which will vote on it later this year, Redfern said.