Get connected with our daily update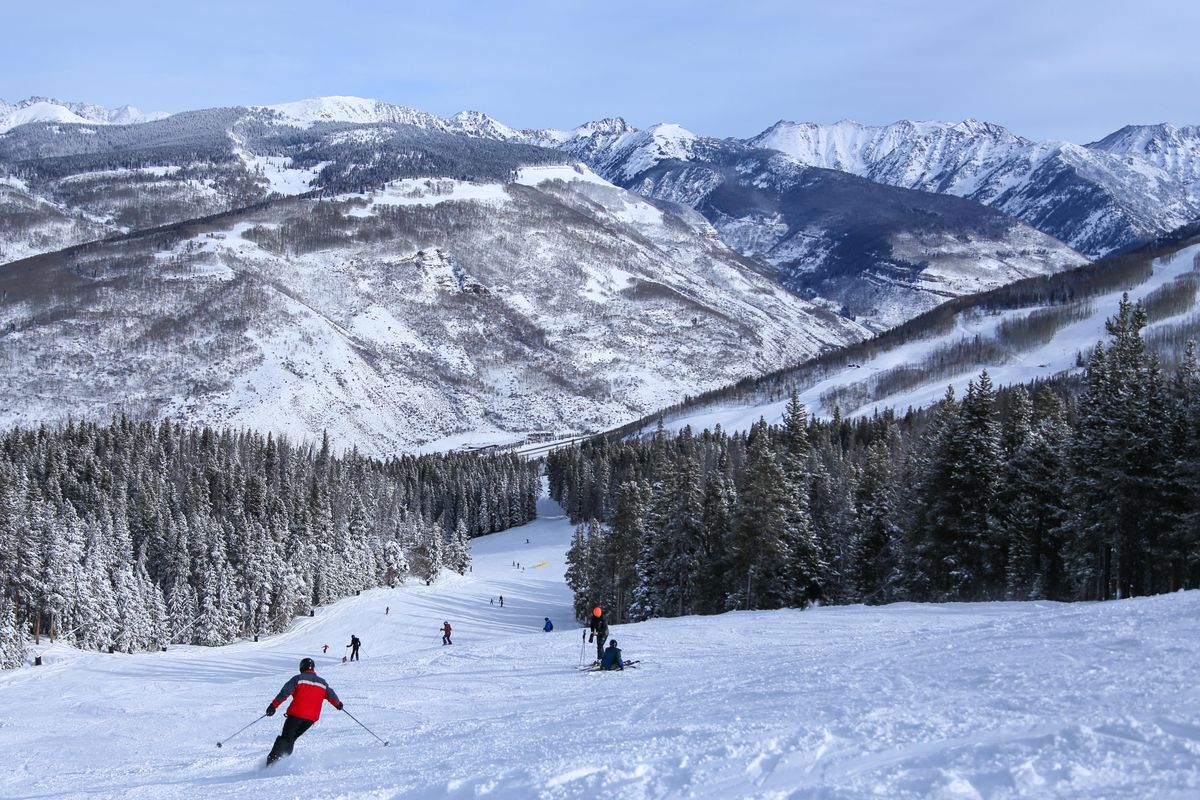 American Airlines is debuting nonstop service between Austin and Vail, Colorado, just in time for ski season.
---
A popular ski and snowboarding destination, American will start service on Dec. 15 to Eagle County Regional Airport—running daily until Jan. 9, weekly from Jan. 10 to Feb. 15 and daily again from Feb.16 to April 3.

"Austin continues to grow and we're proud to support that growth with new routes," American director of short-haul network planning Philippe Puech said. "From connecting central Texans to the slopes this winter to bringing more business to the heart of Texas, American is eager to welcome customers on board."
So what's to see in Vail?
Summer
There is still just as much to do in ski country outside of skiing season.
Visit Betty Ford Alpine Gardens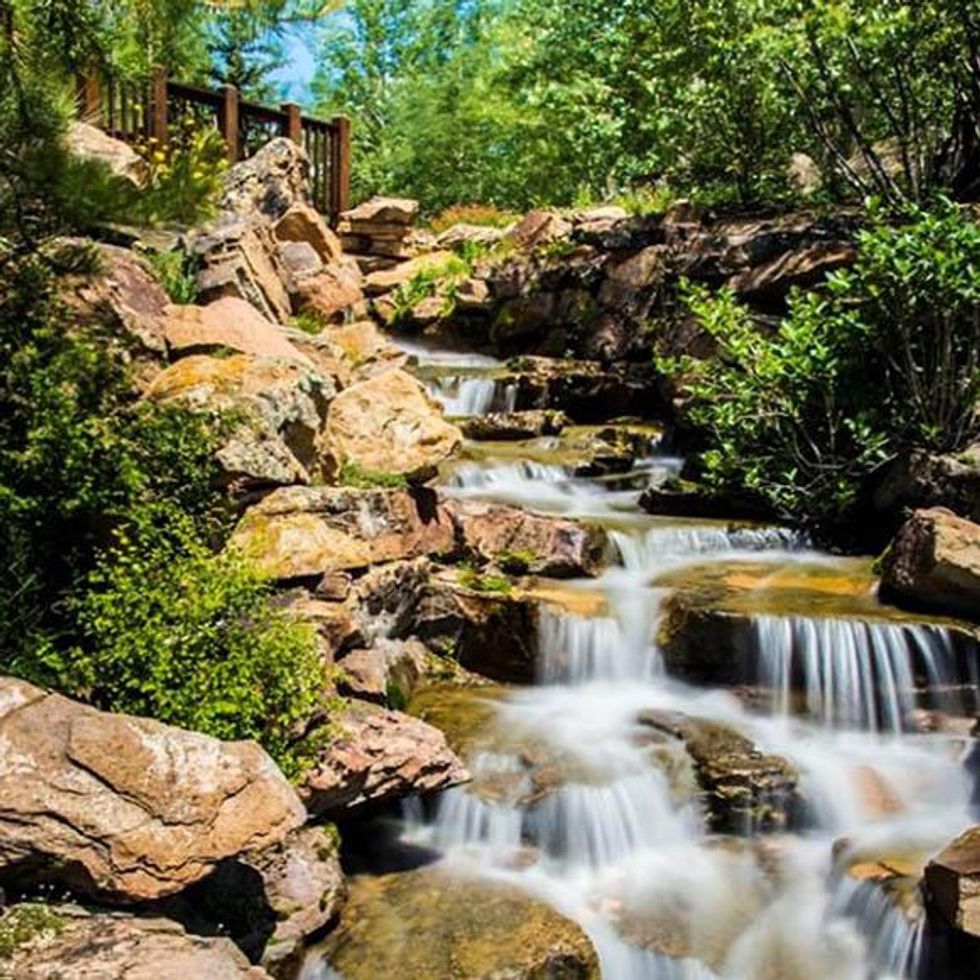 (Discover Vail)
The highest botanical garden in the world at 8,200 feet, this free garden in the heart of Vail Village showcases a collection of alpine, sub-alpine and mountain flora. Guide yourself on a tour with informative displays throughout before visiting the alpine house, which presents plants from around the globe. Unique experiences like yoga in the gardens and botanic photography are commonly held.
Visit Adventure Ridge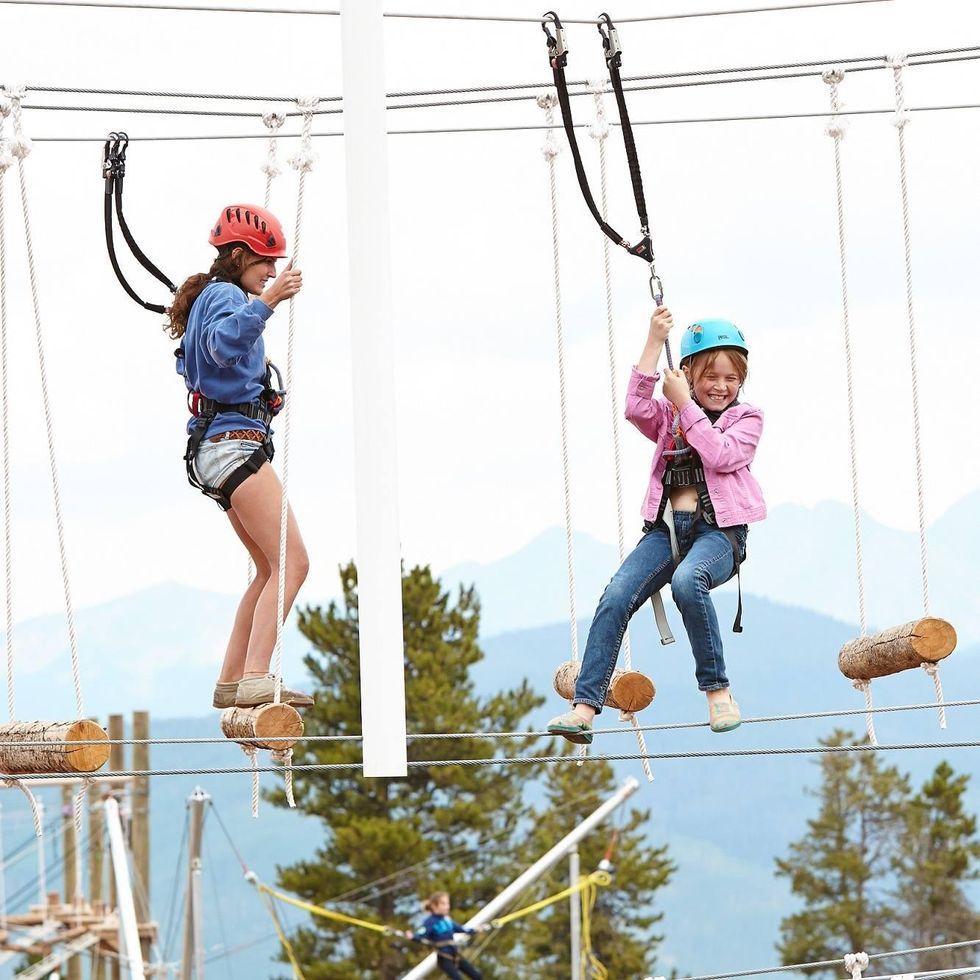 (Adventure Ridge)
​Let out your inner dare devil at Adventure Ridge, located at the top of the mountain with views of Gore and Sawatch ranges. Take a ride on Vail's Lionhead Gondola to the top of the peak where you can ride the mountain coaster, go rock climbing, mini-golfing, zip-lining or mountain tubing at Eagle's Nest. You can also learn how to ski bike in the wintertime!
Summer concerts at Vail's Ford Amphitheater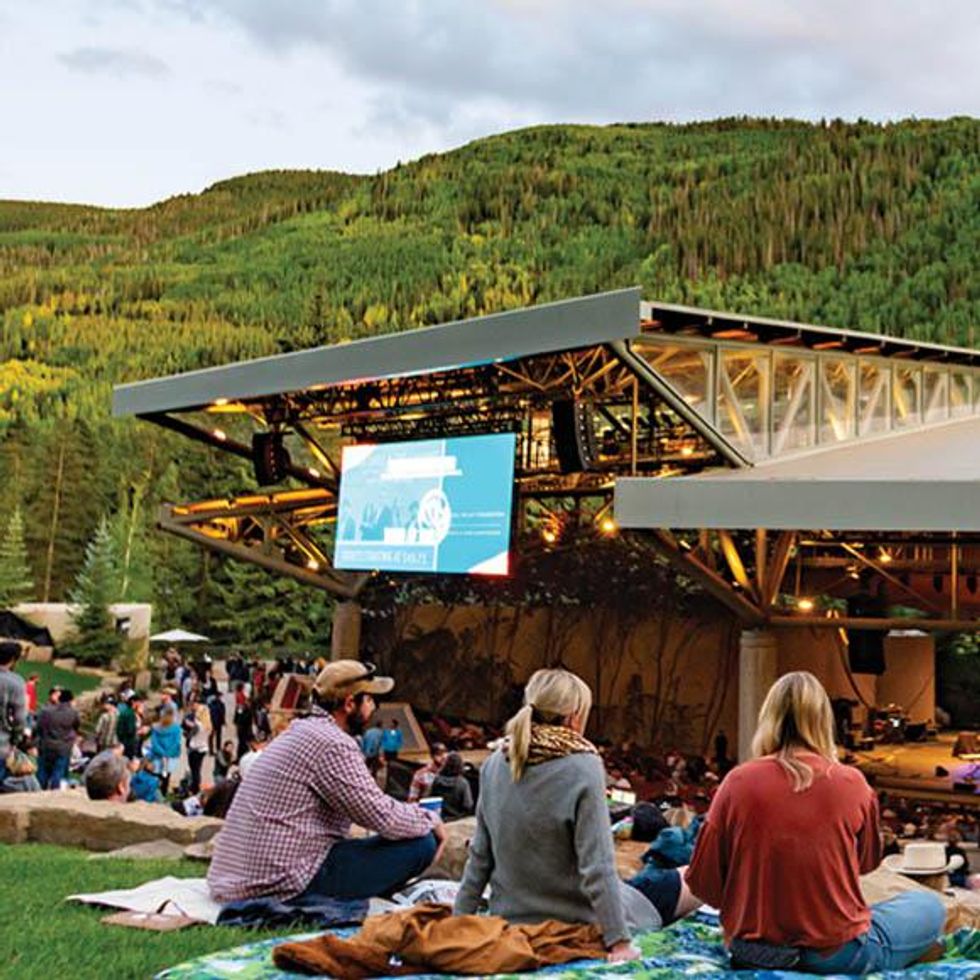 (Discover Vail)
Similar to Austin's Waterloo Ampitheater, the Ford Amphitheater holds a summer-long concert series from diverse genres. Sit out on the lawn, swap out the skyline for a lush mountain landscape and relax to some tunes.
Get outdoors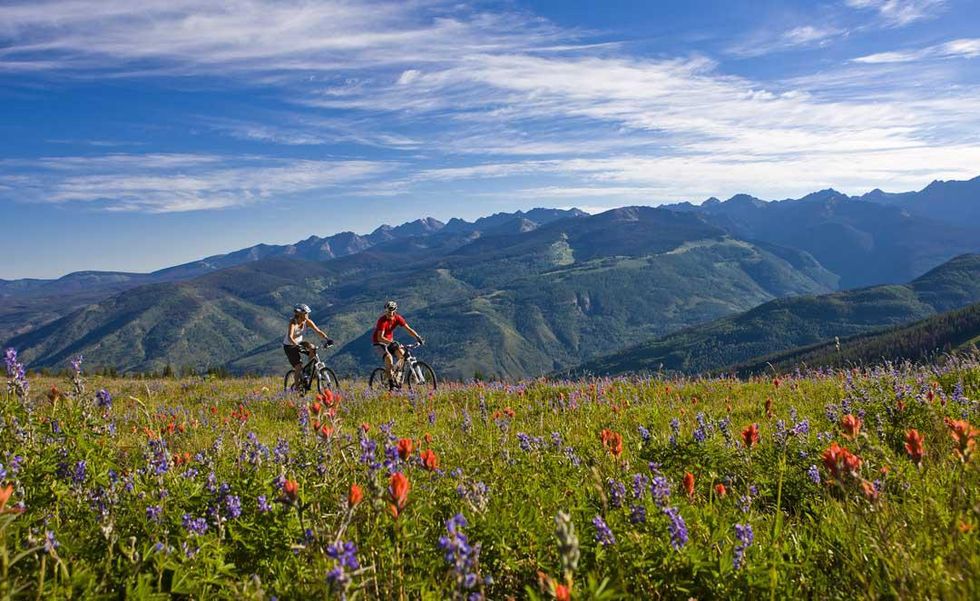 (Town of Vail)
There's a number of active summer activities to enjoy in Vail—start out by biking down the mountain where skiers would usually be with races in summer, or compete in the GoPro Mountain Games in June. Vail holds its Whitewater Race series throughout the spring and kids can compete in the Adventure Games in August.
Winter
Find the winter wonderland you can't get in Texas.
Ski on Vail Mountain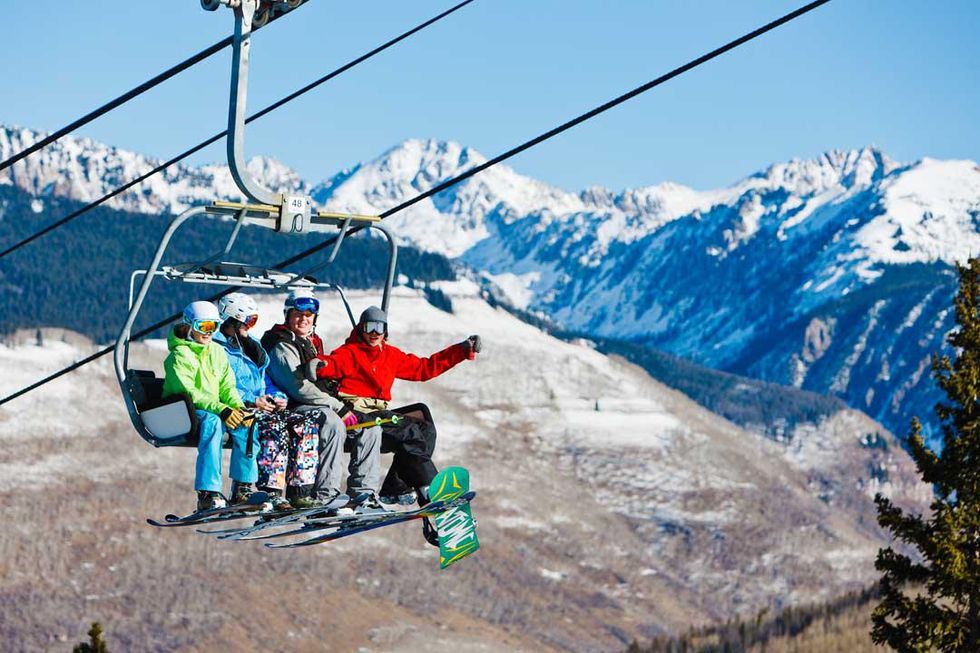 (Town of Vail)
One of the largest ski resorts in the world, Vail Mountain has 5,317 acres of terrain for skiing and "Back Bowls" that offer powdery rides for all skill levels. Blue Sky Basin is a must-see with its open meadows and stunning 360-degree views of the surrounding peaks.
With everything you need in Vail Village or Lionshead—dining, shopping, the Colorado Ski & Snowboarding Museum and spa treatments—you never have to leave the peaks.
Winter lights and market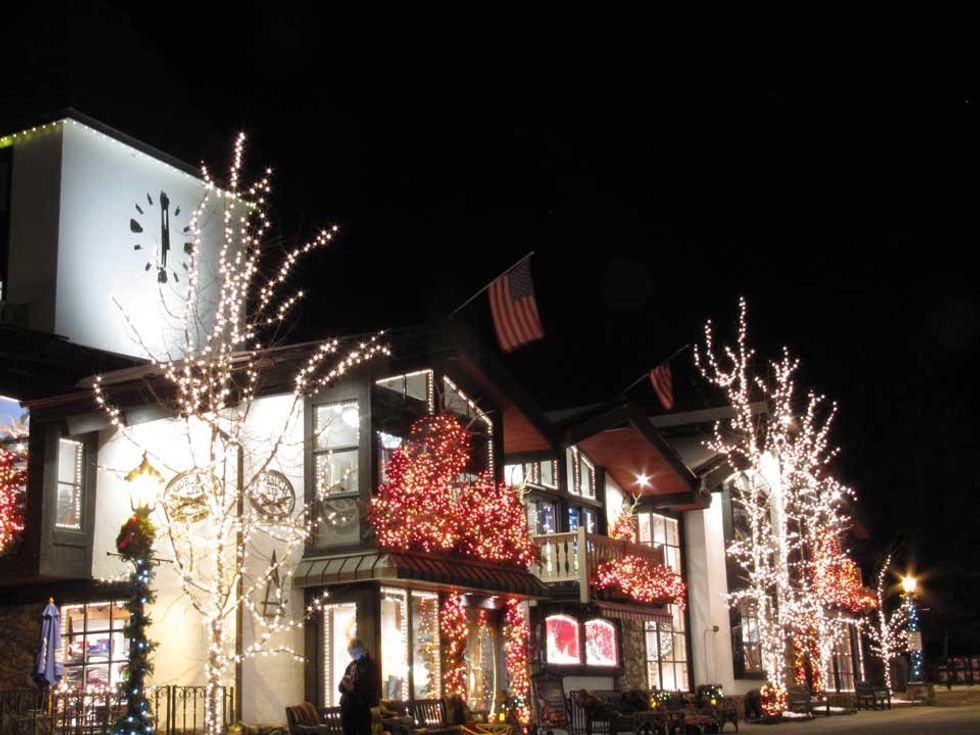 (Town of Vail)
Colorado will serve you the white winter that you (almost) never see in Texas, perfect to get into the holiday spirit. With hundreds of shops—selling candy, clothing and gifts—art galleries, restaurants, breweries and picturesque views, shopping at Vail Village can be comfortably done once you get off the slopes.
Ice skating in Vail Valley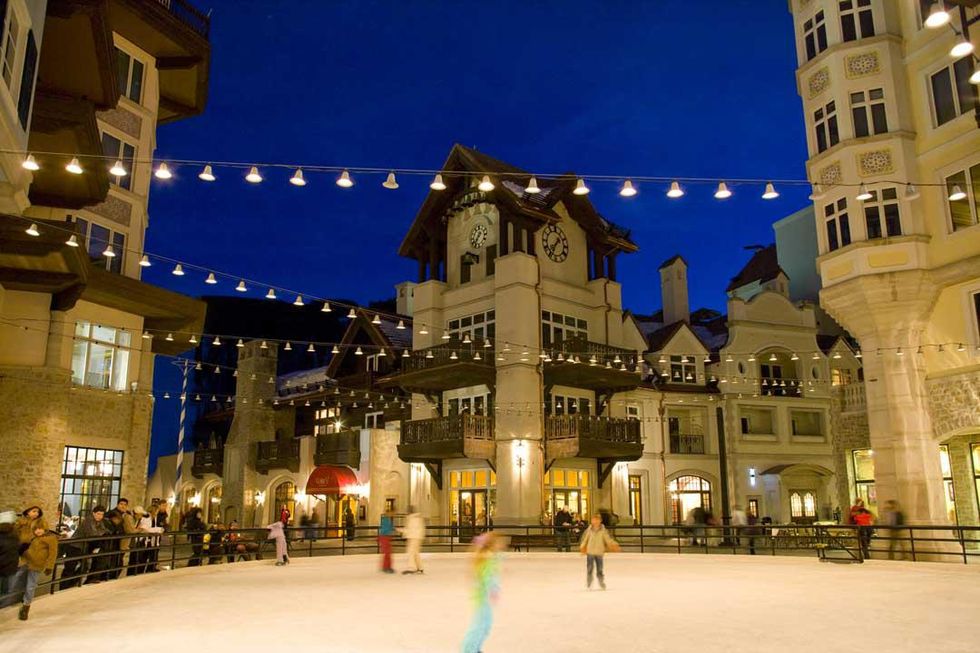 (Town of Vail)
Have your choice of three different rinks: The Arrabelle at Vail Square, with twinkling lights to set the mood; the Solaris Ice Rink, which allows visitors to skate through the center of Vail Village; and the Dobson Ice Arena, the largest indoor rink in Vail at 35,000-square-feet, hosts skating, public hockey practice and ice bumper cars.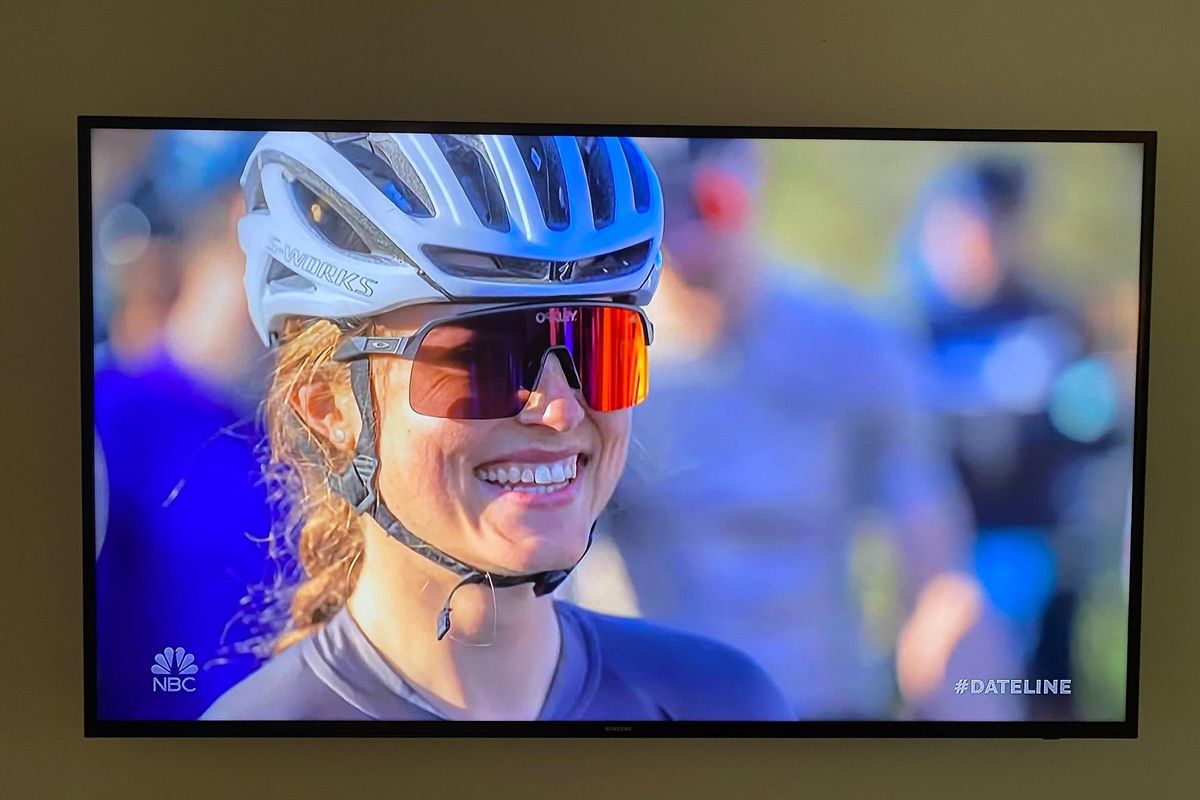 Dateline NBC
(Editor's note: this is part one of a two part Austonia series)
Lester Holt's Dateline NBC has kicked off its new season with a two hour episode, The Last Ride, examining the Austin shooting death of pro cyclist Moriah "Mo" Wilson on May 11.
Hosted by Keith Morrison, NBC brings considerable investigative resources, well beyond the resources and capabilities of local Austin media. They sent producers and crews to Austin, New York, and Costa Rica, interviewing people related to the case and uncovering more information. They collected numerous photos and archival videos. They located and reviewed court documents. And they hired a consulting detective to help analyze evidence.
Woven throughout the segment are on-camera insights from Austin American-Statesman reporter Ryan Autullo, who covered the story for the paper.
Moriah "Mo" Wilson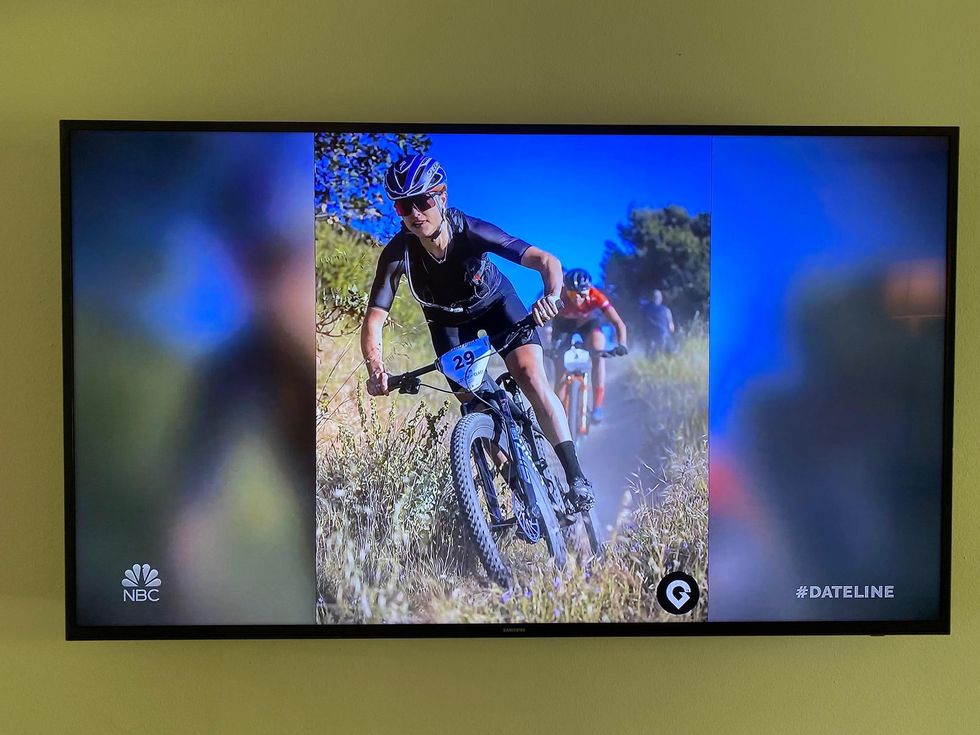 Moriah "Mo" Wilson
Dateline NBC
Wilson is portrayed as a "bright young star," a ski racer from Vermont who moved to California and switched to racing bikes, rapidly rising to the top of gravel racing's pro ranks. Her rise was so sudden that despite being immensely popular among the cycling community, the racers did not know much about her.
Mo Wilson had no real ties to Austin. She was here preparing for a race, staying with a female friend in an alley apartment over a South Austin garage.
On the second night of her Austin trip, her friend came home to find Moriah on the floor, bleeding, with multiple gunshot wounds. The friend called 911 and administered CPR, but was unable to save Moriah.
Police found 9mm shell casing on the apartment floor, and discovered that Wilson's very expensive bike was missing. It was soon found, hidden in nearby bushes.

A witness, the property landlord who was working inside the garage at the time, said he opened the garage door to exit and heard someone running down the exterior stairs from the apartment above. As he left the garage, he said in a statement that he thought he saw someone riding a bicycle down the alley, away from the scene. He did not mention hearing any gunshots.
Colin Strickland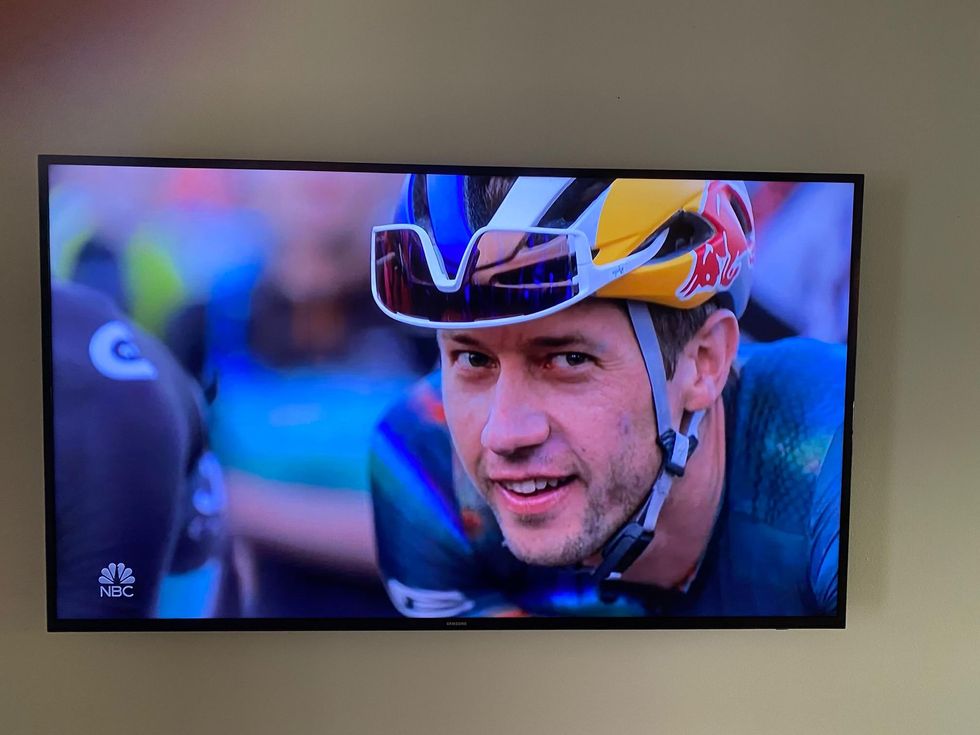 Colin Strickland
Dateline NBC
Authorities focused their attention, initially, on Austin pro cyclist Colin Strickland, at that time a Red Bull sponsored athlete. Police were told that Strickland and Wilson had spent the early evening together, riding on his motorcycle to swim at Deep Eddy Pool and eating dinner afterward at nearby Pool Burger.
The two were well acquainted. A friend said that Mo Wilson and Colin Strickland had met and "hit it off" in July 2021, at a San Diego bike race called the Belgian Waffle Ride.
A few months later, in October, Moriah Wilson visited Austin, staying with the same friend in the same apartment where she died. On that visit, according to NBC, Wilson and Strickland had a "fling."
Not clear, according to NBC, is whether Wilson knew that Strickland was in a long term relationship with Austin real estate agent and amateur rider Kaitlin Armstrong (no relation to cyclist Lance Armstrong).
A few months later, at a race in Fayetteville, Arkansas, Strickland was there with Armstrong by his side. Wilson was confused, and NBC reports that she texted Strickland for clarification, but didn't get it. His vague responses to Wilson's questions, according to NBC, did not directly address the extent of his relationship with Kaitlin Armstrong.
The day after Wilson's murder, NBC reports that Strickland voluntarily spoke at length with police, providing what NBC characterizes as a "precise, to-the-minute" account of their time together on the previous evening.
NBC says there was support for Strickland's timeline from a variety of electronic sources, including security camera video and a time-coded electronic lock on the apartment door that was opened with a special code established only for Wilson.
The door lock recorded Moriah Wilson leaving the apartment at 5:55 p.m. At 8:16, security footage shows Wilson and Strickland leaving Pool Burger on his motorcycle. More data shows when Wilson entered the apartment and documents Strickland riding away.
Based on that data, Austin police ruled out Strickland as the potential killer, NBC says.
Kaitlin Armstrong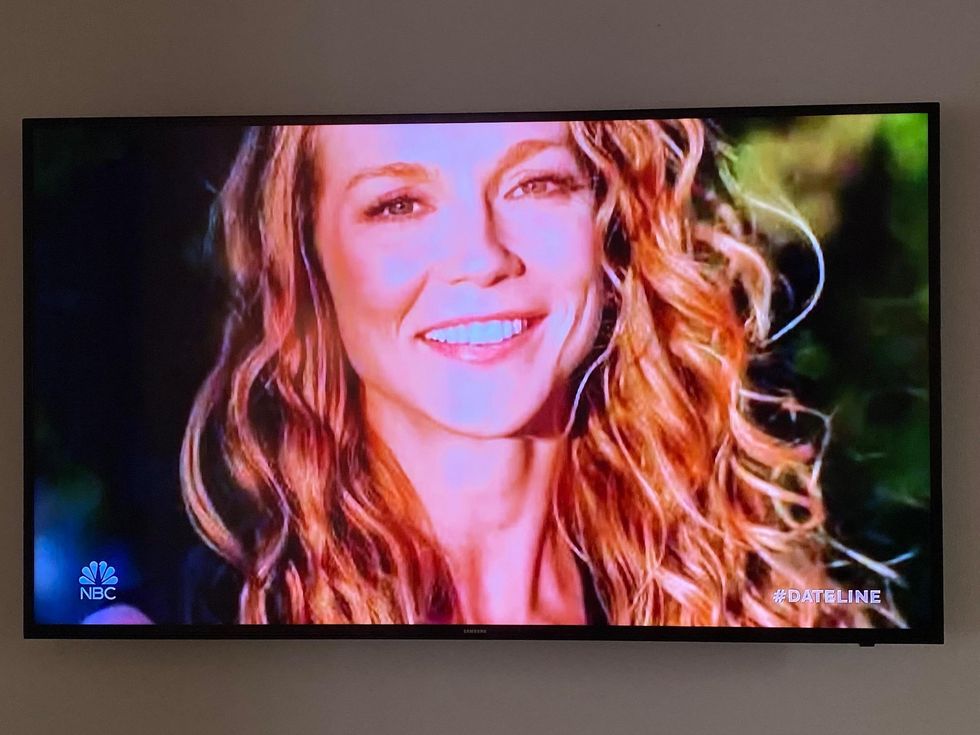 Kaitlin Armstrong
Dateline NBC
But in the data were two important clues.
Ten minutes before Moriah and Colin returned from swimming and having dinner, a Ring camera showed a dark Jeep Cherokee with a "complicated bike rack" driving through the alley, past the apartment.
Eleven minutes later, NBC reports that a different Ring cam pictured what looked like the same vehicle driving slowly by, and then stopping, behind the apartment where Moriah was killed. This was one minute after the electronic lock indicated that Moriah opened the apartment door after being dropped off by Strickland.

"This was somebody that was watching [the apartment]," said DATELINE host Morrison. The car's driver, "an obvious person of interest."

The next morning, when police visited Strickland's home, there was a black Jeep Cherokee with a "very elaborate bike rack" parked by his house.
Who did the Jeep belong to? It was not his. It belonged to Strickland's long-time girlfriend, Kaitlin Armstrong.
(Come back Wednesday night to read the conclusion of our two part series, in which Armstrong disappears, is later found in Costa Rica, and extradited back to Travis County. Read about the interview with her attorney, who goes beyond a "reasonable doubt" defense and says there will be evidence that will exonerate her.)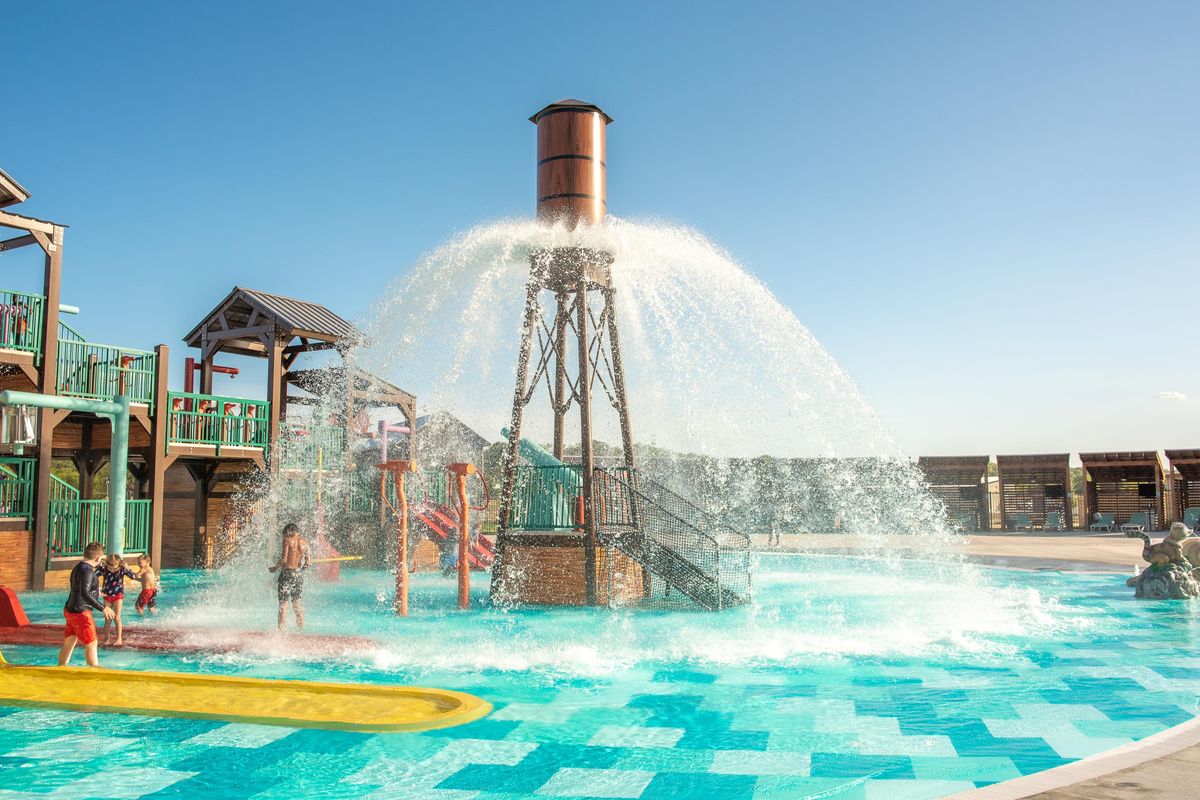 Camp Fimfo Waco
Camp Fimfo Waco, a brand new camping resort, is kicking off football and fall camping season in style! With top-notch amenities, premium accommodations, and 10 weekends of fall fun, there's no better place to have a fall camping getaway, especially if you're a Baylor football fan!
Fall promises to be a one-of-a-kind camping experience. From Sept. 16 to Nov. 24, weekends will be packed with fall-themed activities, including special Halloween weekends in October. Campers can enjoy activities like fall crafts, campground trick-or-treating, costume contests, site decorating, outdoor movie nights, and more!