Get connected with our daily update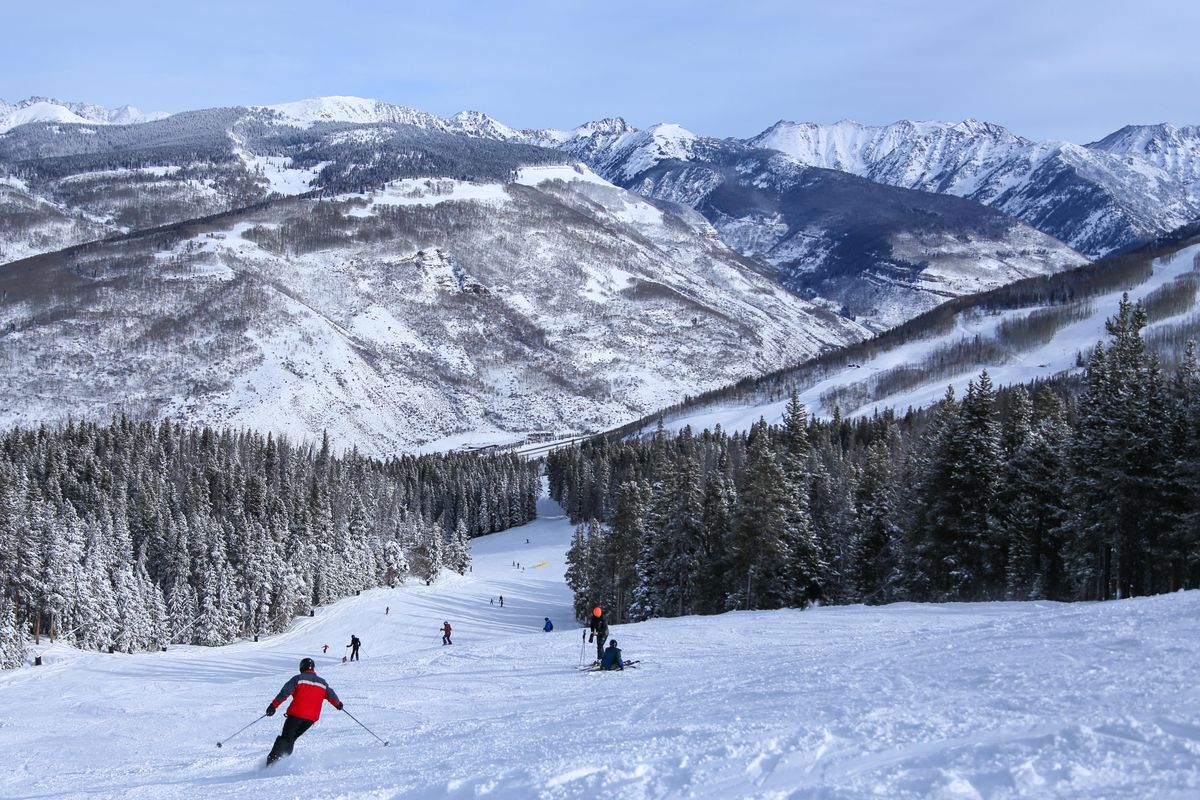 American Airlines is debuting nonstop service between Austin and Vail, Colorado, just in time for ski season.
---
A popular ski and snowboarding destination, American will start service on Dec. 15 to Eagle County Regional Airport—running daily until Jan. 9, weekly from Jan. 10 to Feb. 15 and daily again from Feb.16 to April 3.

"Austin continues to grow and we're proud to support that growth with new routes," American director of short-haul network planning Philippe Puech said. "From connecting central Texans to the slopes this winter to bringing more business to the heart of Texas, American is eager to welcome customers on board."
So what's to see in Vail?
Summer
There is still just as much to do in ski country outside of skiing season.
Visit Betty Ford Alpine Gardens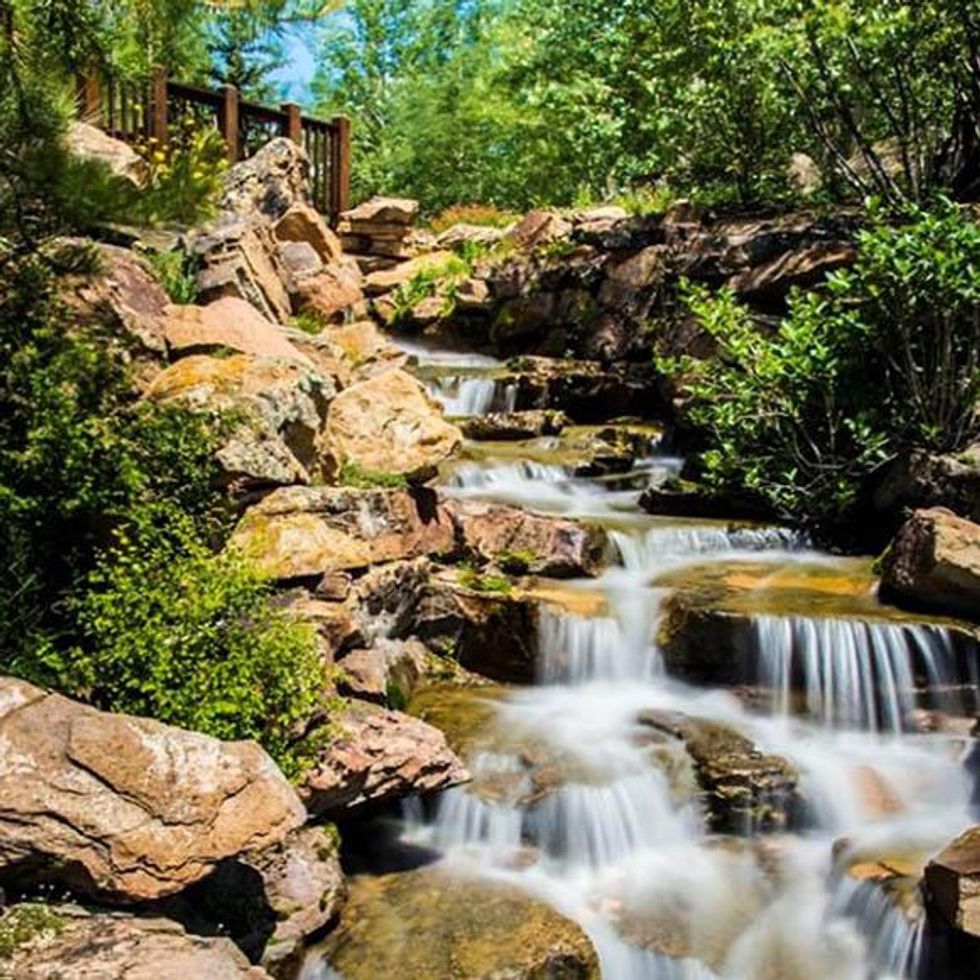 (Discover Vail)
The highest botanical garden in the world at 8,200 feet, this free garden in the heart of Vail Village showcases a collection of alpine, sub-alpine and mountain flora. Guide yourself on a tour with informative displays throughout before visiting the alpine house, which presents plants from around the globe. Unique experiences like yoga in the gardens and botanic photography are commonly held.
Visit Adventure Ridge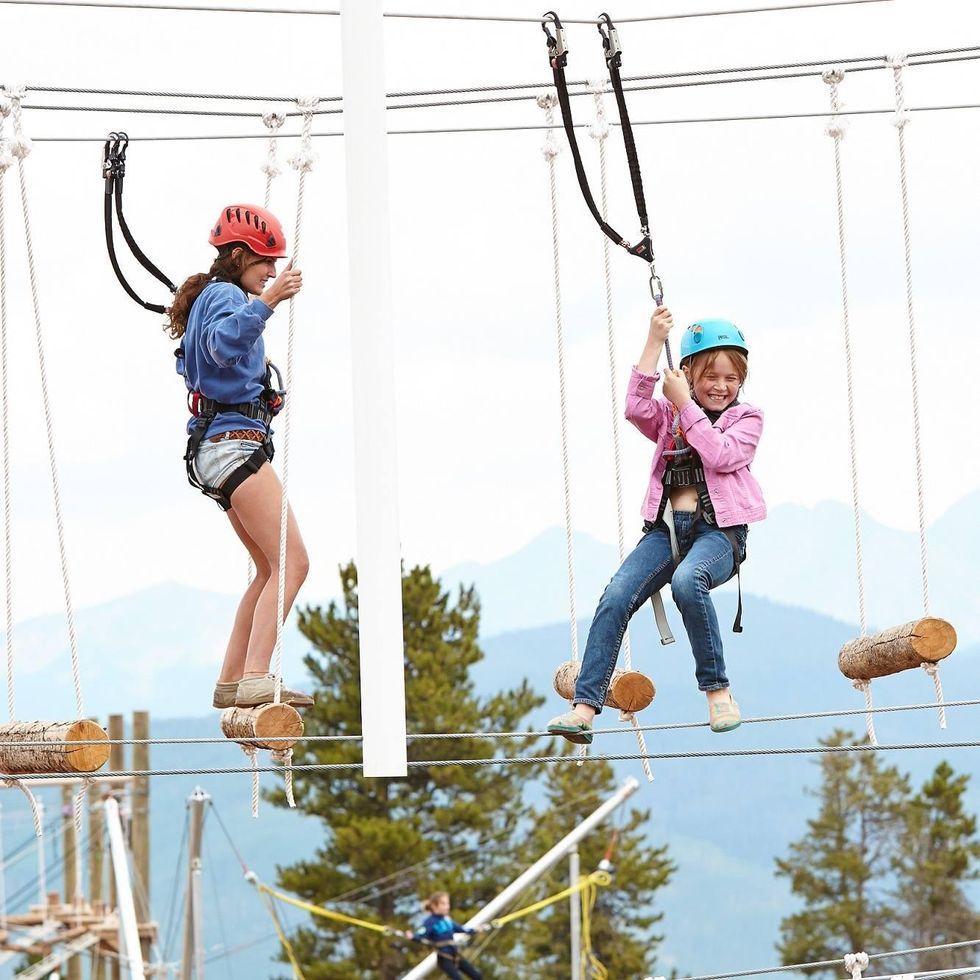 (Adventure Ridge)
​Let out your inner dare devil at Adventure Ridge, located at the top of the mountain with views of Gore and Sawatch ranges. Take a ride on Vail's Lionhead Gondola to the top of the peak where you can ride the mountain coaster, go rock climbing, mini-golfing, zip-lining or mountain tubing at Eagle's Nest. You can also learn how to ski bike in the wintertime!
Summer concerts at Vail's Ford Amphitheater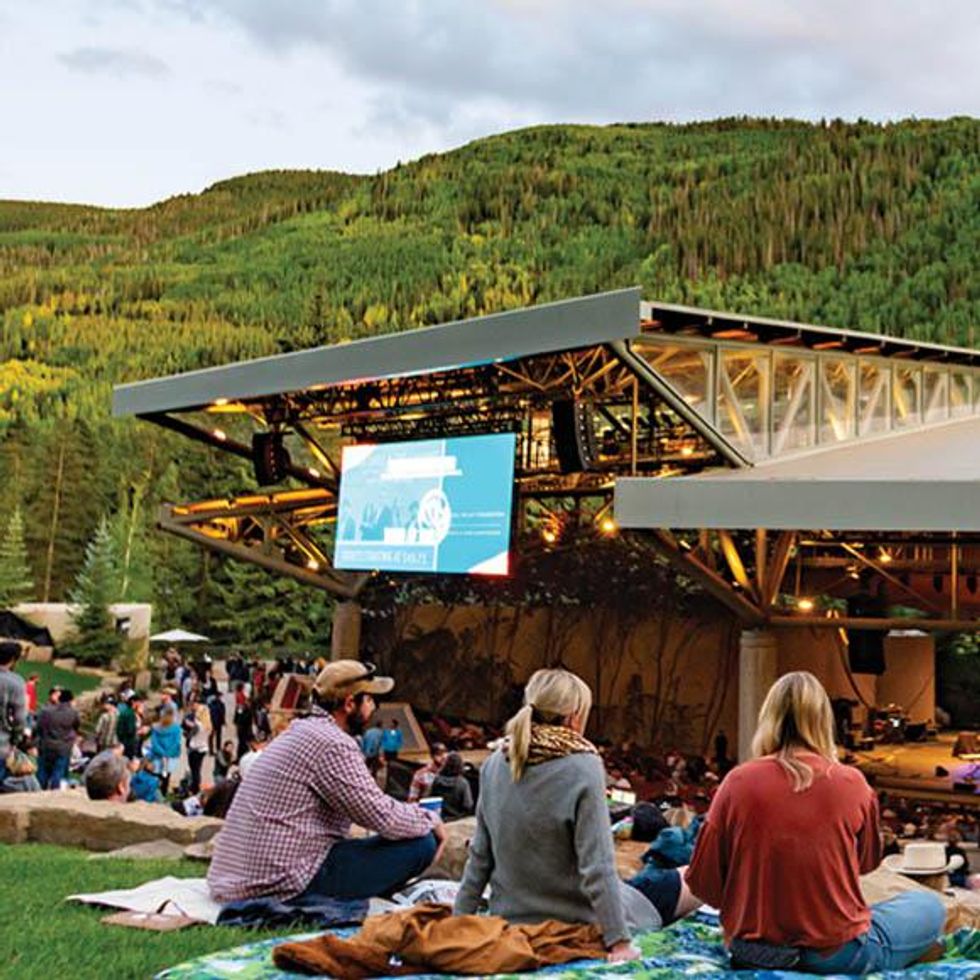 (Discover Vail)
Similar to Austin's Waterloo Ampitheater, the Ford Amphitheater holds a summer-long concert series from diverse genres. Sit out on the lawn, swap out the skyline for a lush mountain landscape and relax to some tunes.
Get outdoors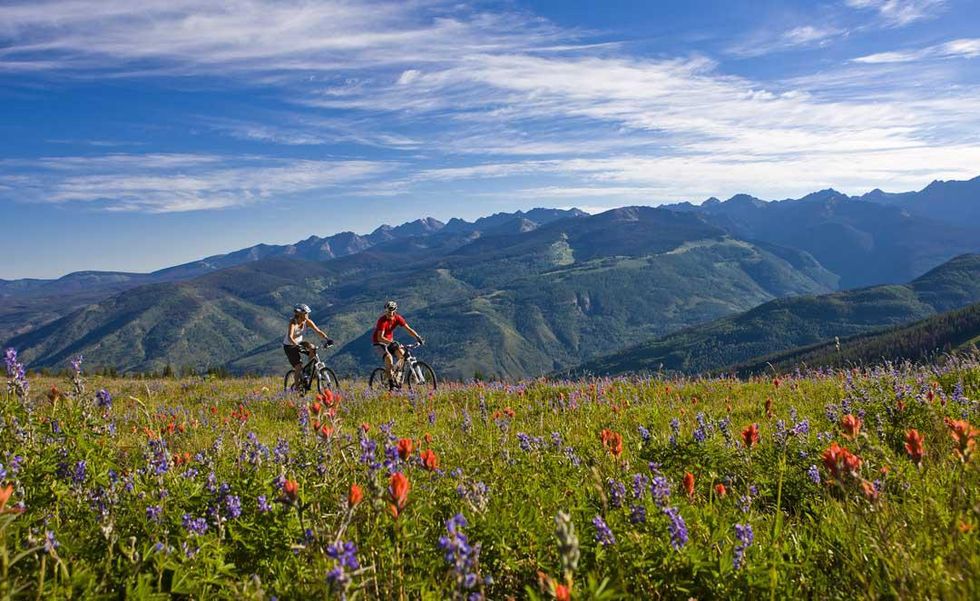 (Town of Vail)
There's a number of active summer activities to enjoy in Vail—start out by biking down the mountain where skiers would usually be with races in summer, or compete in the GoPro Mountain Games in June. Vail holds its Whitewater Race series throughout the spring and kids can compete in the Adventure Games in August.
Winter
Find the winter wonderland you can't get in Texas.
Ski on Vail Mountain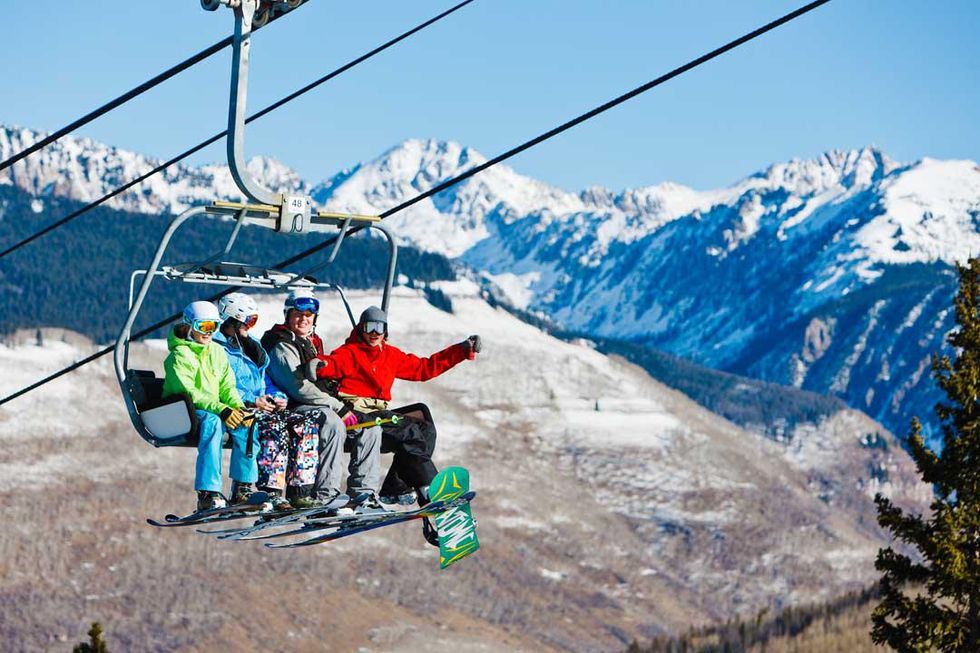 (Town of Vail)
One of the largest ski resorts in the world, Vail Mountain has 5,317 acres of terrain for skiing and "Back Bowls" that offer powdery rides for all skill levels. Blue Sky Basin is a must-see with its open meadows and stunning 360-degree views of the surrounding peaks.
With everything you need in Vail Village or Lionshead—dining, shopping, the Colorado Ski & Snowboarding Museum and spa treatments—you never have to leave the peaks.
Winter lights and market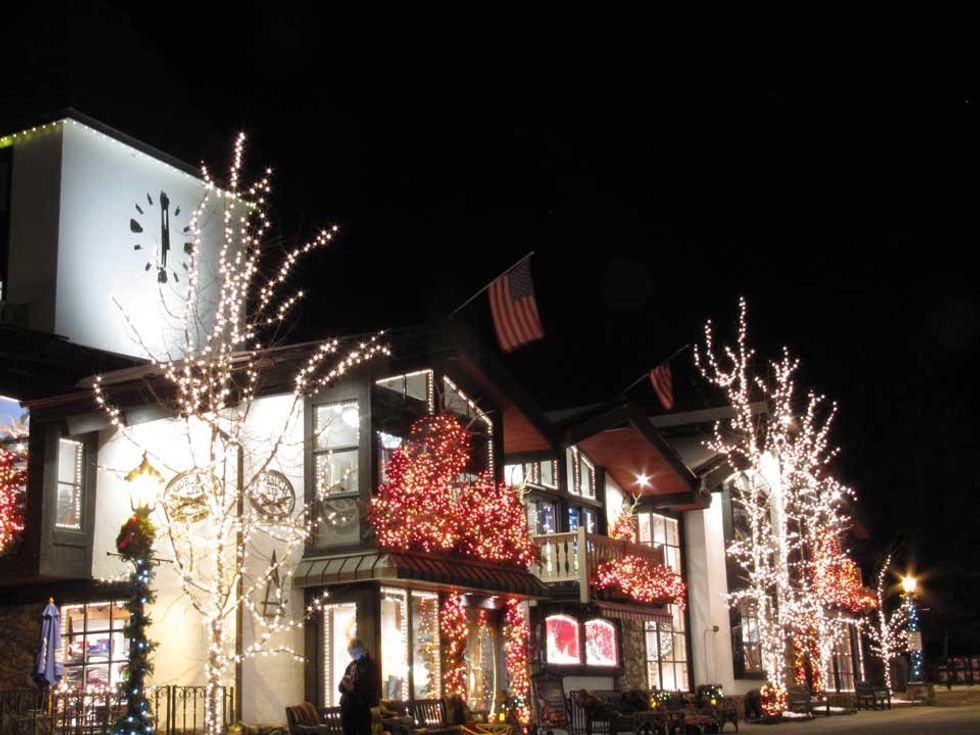 (Town of Vail)
Colorado will serve you the white winter that you (almost) never see in Texas, perfect to get into the holiday spirit. With hundreds of shops—selling candy, clothing and gifts—art galleries, restaurants, breweries and picturesque views, shopping at Vail Village can be comfortably done once you get off the slopes.
Ice skating in Vail Valley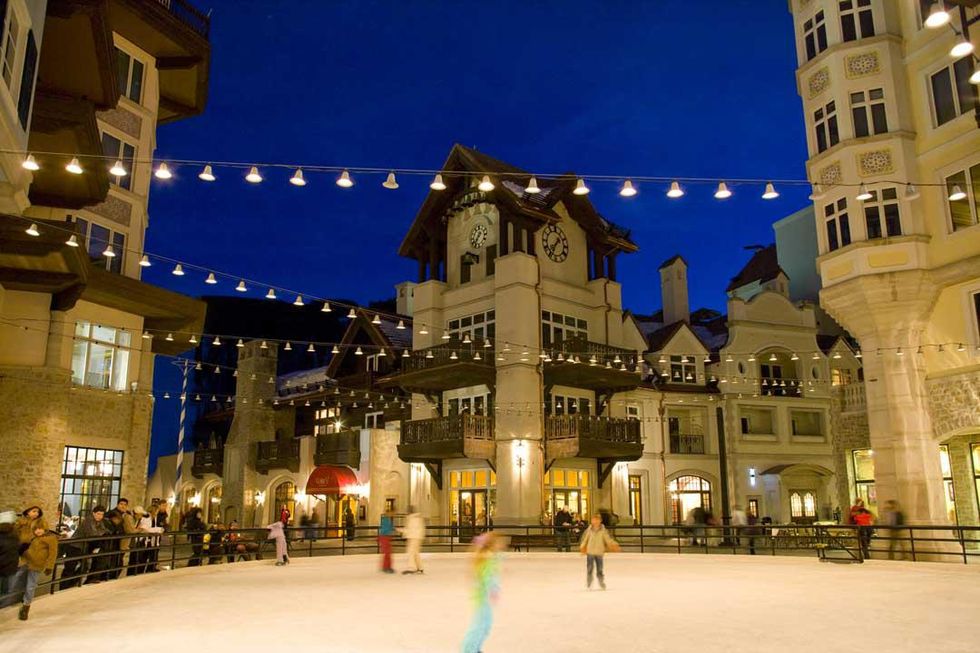 (Town of Vail)
Have your choice of three different rinks: The Arrabelle at Vail Square, with twinkling lights to set the mood; the Solaris Ice Rink, which allows visitors to skate through the center of Vail Village; and the Dobson Ice Arena, the largest indoor rink in Vail at 35,000-square-feet, hosts skating, public hockey practice and ice bumper cars.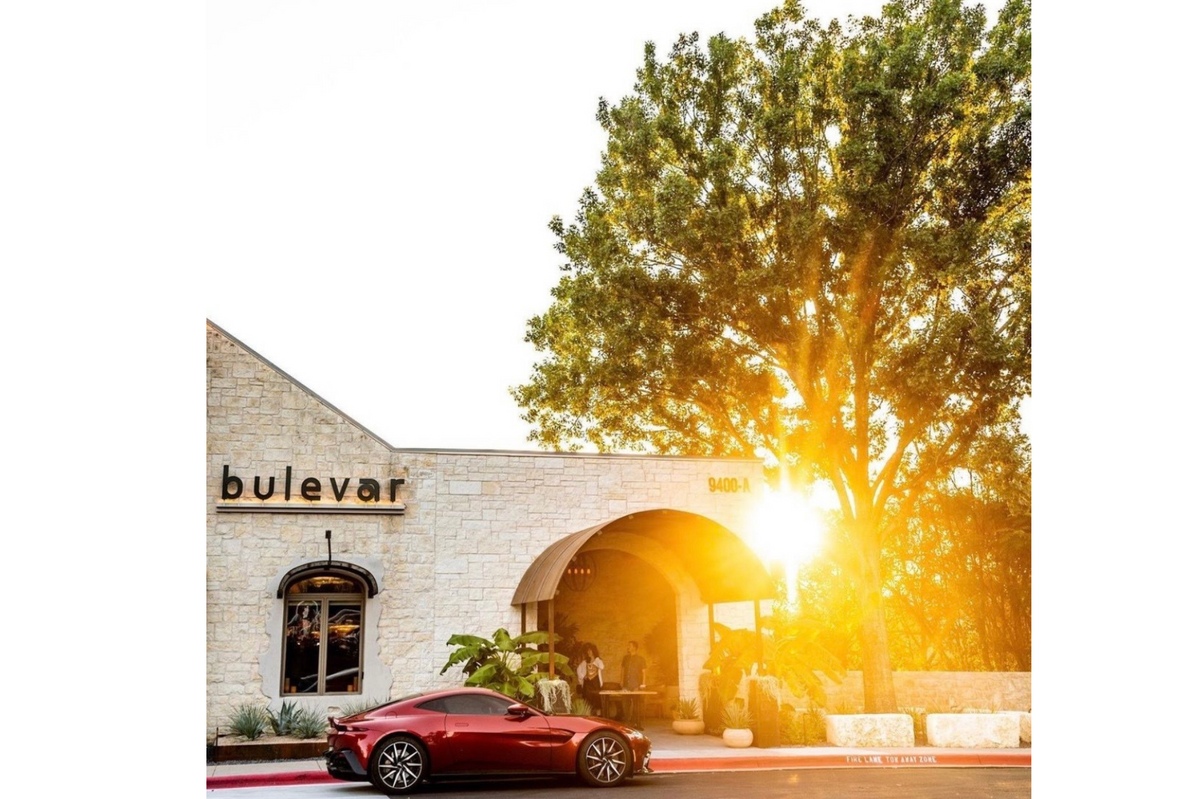 The operators behind ATX Cocina are serving up more Mexican dishes with the recent opening of Bulevar in Northwest Austin, featuring wood-grilled meats and plenty of drinks.
Partners Larry Foles and Guy Villavaso have teamed up again for a restaurant with a variety of "masa, meat and margs." The menu has appetizers like machete and queso and dinner dishes that include duck mole, roast chicken and wood-grilled meats like a Berkshire Tomahawk pork chop.
Kevin Taylor, the executive chef at Bulevar, noted that he was raised in a family-operated Mexican kitchen and learned to cook with locals during trips to Mexico. Bulevar's masa is even made in-house from Oaxacan corn sourced by Masiena.
"Each dish on the Bulevar menu is a combination of what my travels have taught me, my upbringing in a Mexican kitchen and my inspiration from the legends of Mexican cuisine," Taylor said in a press release.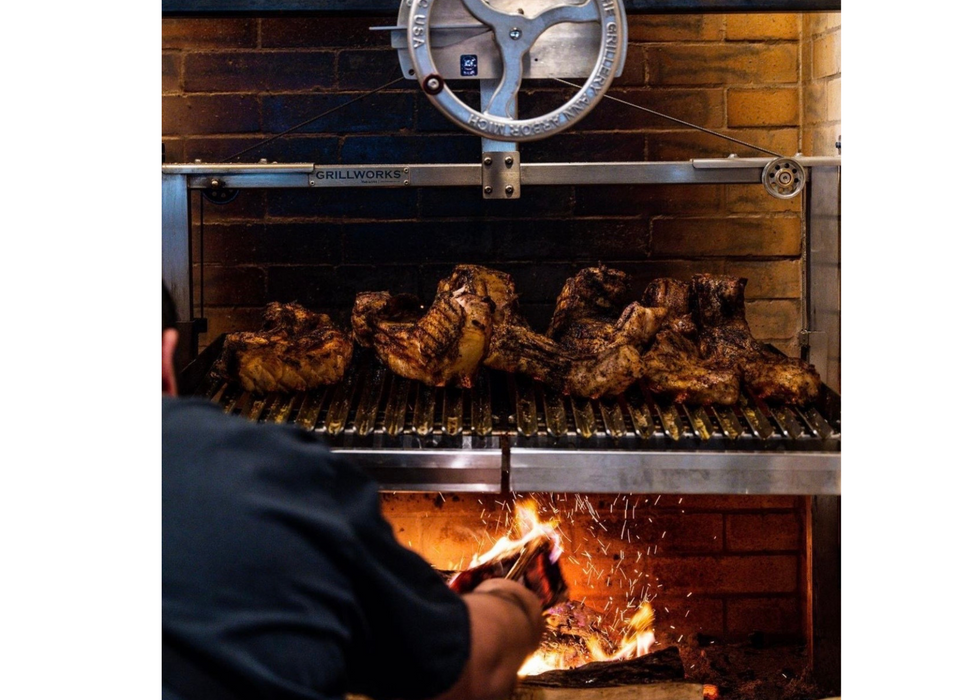 Bulevar
Located at 9400 Arboretum Blvd., the building was once the site of Z'Tejas, which will close its original location on West 6th Street to make way for a new MML Hospitality development.
Happy hour at Bulevar is from 4-6:30 p.m. with a bar that has 150 mezcal and tequilas from Mexican distilleries on top of other spirits and wine.
The restaurant, which includes a large wood-fired grill and sunset views, is open daily for dinner until 10 p.m. Brunch and lunch services are expected to begin soon.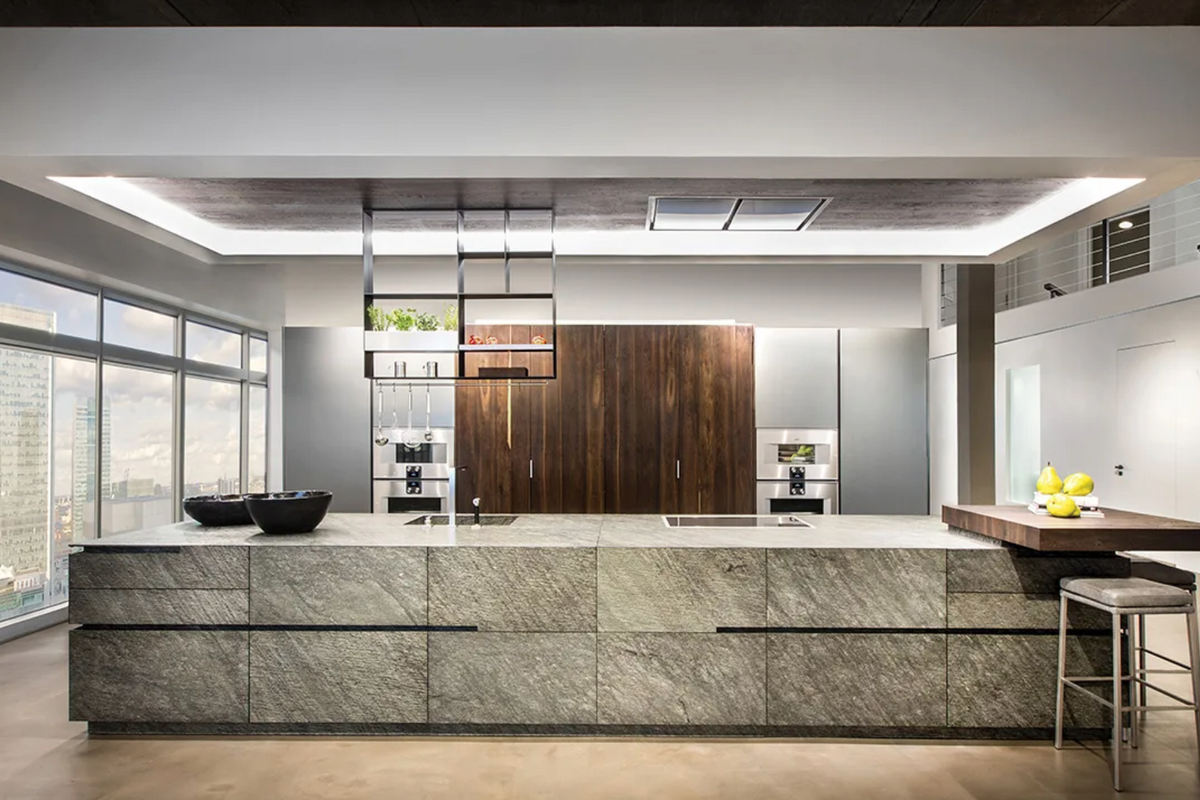 You've found your dream home. Now it's time to design your space.
Let eggersmann make your dreams come true. Not only are their products custom-crafted to last a lifetime, but their team of professional designers, installers, and care specialists are there to assist you from the ideation to the implementation of your gorgeous and highly functional space.
A family-owned business, eggersmann offers modern design solutions for every room in your home and they've had a hand in the design of many of the most beautiful homes in Texas, including right here in ATX.
A downtown condo. A house on the lake. South Austin style. All are perfect for eggersmann's design solutions.
If you're not sure where to begin, eggersmann has plenty of inspiration to get you started.
Kitchens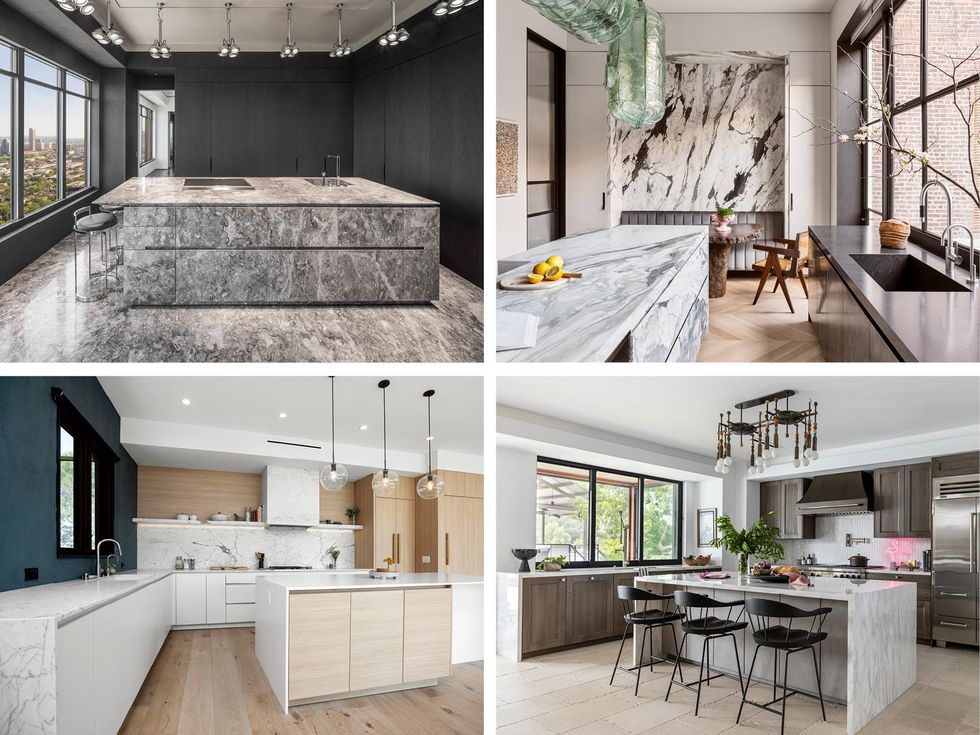 Kitchens are living spaces that invite us to indulge our senses; places that help us bond and are the heart of the modern home.
Eggersmann's modern German kitchens and home living solutions are distinguished not only by unique stone cabinet fronts and exotic veneers, but also technological feats in cabinetry composition and ergonomics like handleless cabinets and motion sliding countertops.
Their ideas spring from over 100 years of experience. Ever since Wilhelm Eggersmann founded this company in 1908, the now global team insists only the best will do and that every kitchen should be as individual as its owner.
Closets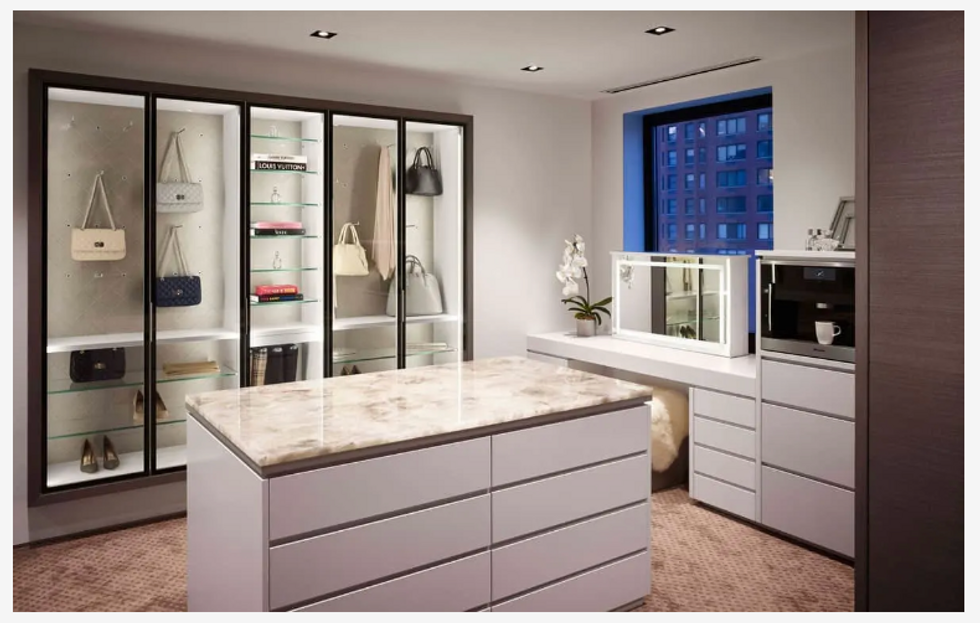 eggersmann usa
Beyond the closet, eggersmann brings soul to your wardrobe.
Tailor made in every aspect, personalize your space to make dressing and attire a special occasion. With innovative design solutions like hidden safes, watch-winders, and other accessory storage that will make the organizationally-obsessed squeal with delight, eggersmann's team of designers can help you to create a closet you'll want to spend all day in.
Living Areas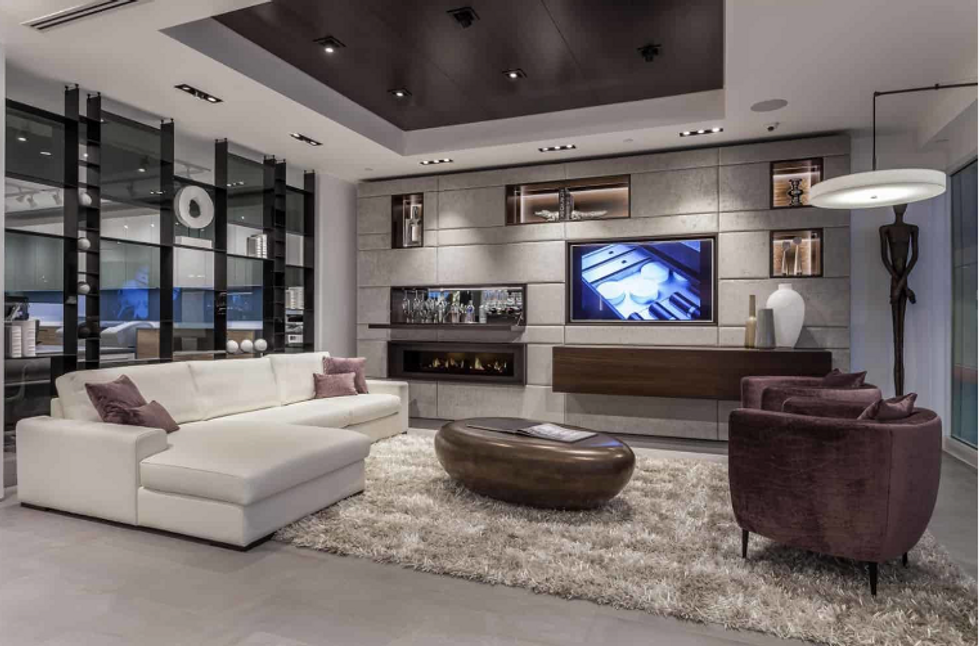 eggersmann usa
Create modern, beautiful spaces that motivate you to play and socialize. Host the next grand celebration or relax and relieve the tensions of your day. Eggersmann's entertainment solutions focus on how you live and how you entertain.

Need a TV for a family movie night but prefer something besides a black screen when you're entertaining? Eggersmann's remote-controlled lifting technology allows you to do just that. What about design solutions that keep a bustling household organized? Eggersmann makes it all possible.

Working with eggersmann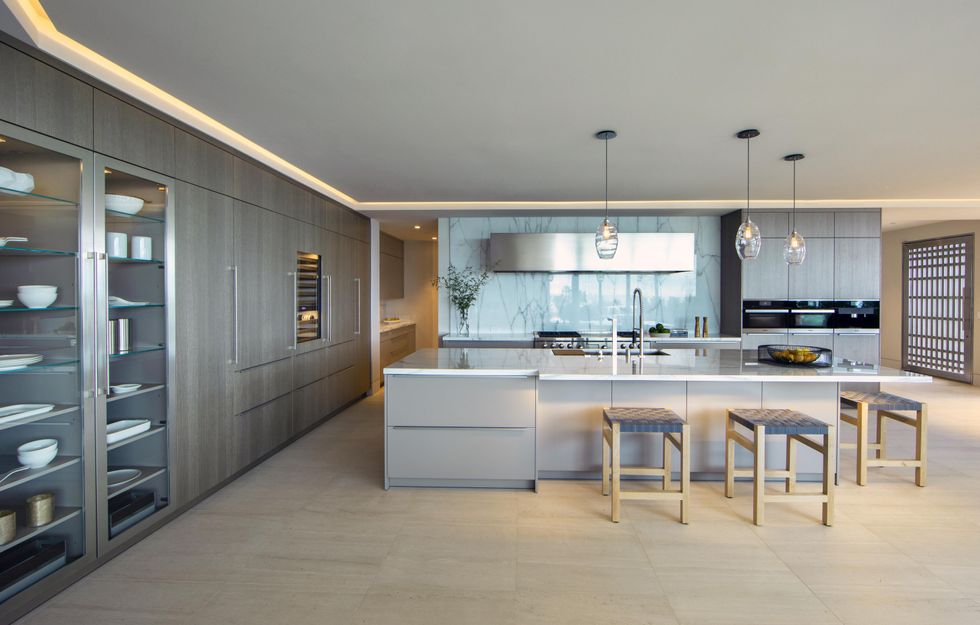 eggersmann usa
To learn more about the exceptional luxury cabinetry, exotic durable finishes, and innovative solutions, you may visit one of 6 eggersmann showrooms in the US, one of its retail locations in Canada, Mexico, or the US including Hawaii, or call to make an appointment with the satellite design service here in Austin where a knowledgeable representative will meet you at your home, office, or location of your choice.
The eggersmann team works directly with homeowners to bring their dream spaces into reality or with your interior designer, architect, or builder. They also have extensive experience working with high-rise/multi-unit developers or condo owners.
Find the
nearest eggersmann location
.